~ NFT ShowRoom ~ NSFW ~
---
For Thanksgiving 2021 I present you this... Phantasmic Waters of the WombsPhantasmic Waters of the Wombs.
I finally tried my hand at PhotoShop. My buddy from India helped me as he is a master of 3d art and PhotoShop. He made me some tutorials which were greatly appreciated and will be used on future projects. However, I didn't use his tutorials for this. He did help me troubleshoot a few issues i had. But overall... i don't feel like my first real run was a loss.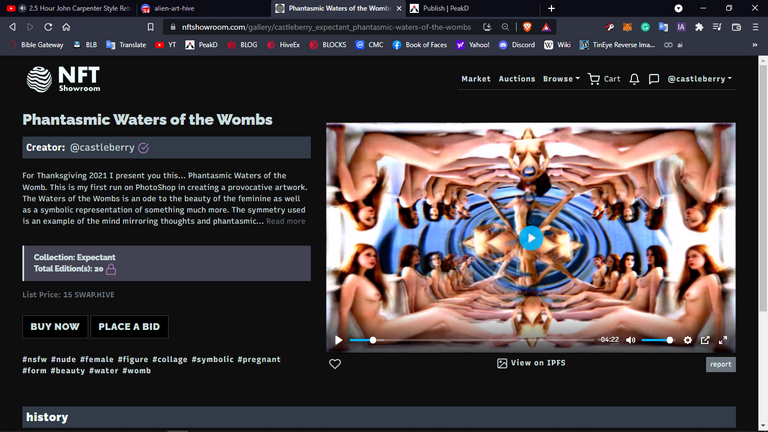 I minted my video with music to the NFT ShowRoom. As an unlockable for those that purchase, i added the high resolution seed image. I put up the first edition for auction. It has a higher price than the rest of the editions.
I minted or tokenized 20 editions in a price range that is tiered. The higher the edition the lower the price. So, if you care to get one of the lowest editions you can either bid in the auction or buy the edition that is priced right for you. I made them all fairly affordable, even though Hive is mega pumping at the moment.
You can find my artwork for sale here at My NFT ShowRoom Gallery
I thought about putting this video up on YouTube but i think i will make you go to the NFT ShowRoom to check it out for yourself.

The Waters of the Wombs is an ode to the beauty of the feminine as well as a symbolic representation of something much more. The symmetry used is an example of the mind mirroring thoughts and phantasmic abstractions.
I spent many hours creating this work. Photoshop, PhotoMosh, Any Video Converter, Microsoft Movie Maker, and YouTube were all tapped to create this expression. My buddy from India helped me with my Photoshop applications. The music is credited to: Song name: Phantasm Theme - Author: Nightcrawler Music License: Creative Commons Attribution 3.0 Unported CC BY 3.0.
I also added an unlockable High-Resolution seed image of the first and last frame of this video. I hope you enjoyed this artwork.

"The principles of true art is not to portray, but to evoke."
– Jerzy Kosinski
"The essence of all beautiful art, all great art, is gratitude."
– Friedrich Nietzsche
"When I think of art I think of beauty. Beauty is the mystery of life. It is not in the eye it is in the mind. In our minds there is awareness of perfection."
– Agnes Martin
"Art is unquestionably one of the purest and highest elements in human happiness. It trains the mind through the eye, and the eye through the mind. As the sun colors flowers, so does art color life."
– John Lubbock
"Art is restoration: the idea is to repair the damages that are inflicted in life, to make something that is fragmented – which is what fear and anxiety do to a person – into something whole."
– Louise Bourgeois
"You must not fight too often with one enemy, or you will teach him all your art of war."
– Napoleon Bonaparte Show less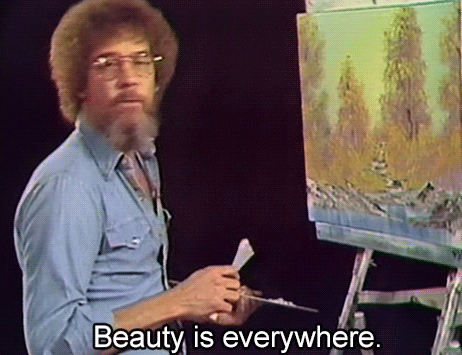 For Thanksgiving... i want to let you all know that i am thankful for you and the time that you used to check out my art and read this post. Thank you also for all the support that y'all have shown by upvoting, reblogging, commenting, and just being here checking out my content. It's more appreciated than you know! See you next time!