Hello everyone, I hope you are well, as some may have noticed I have been missing for a few weeks, there are changes in my life that fortunately are positive
Hola todos, espero estén bien, como algunos habrán notado estuve desaparecido unas semanas, están habiendo cambios en mi vida que por suerte son positivos
---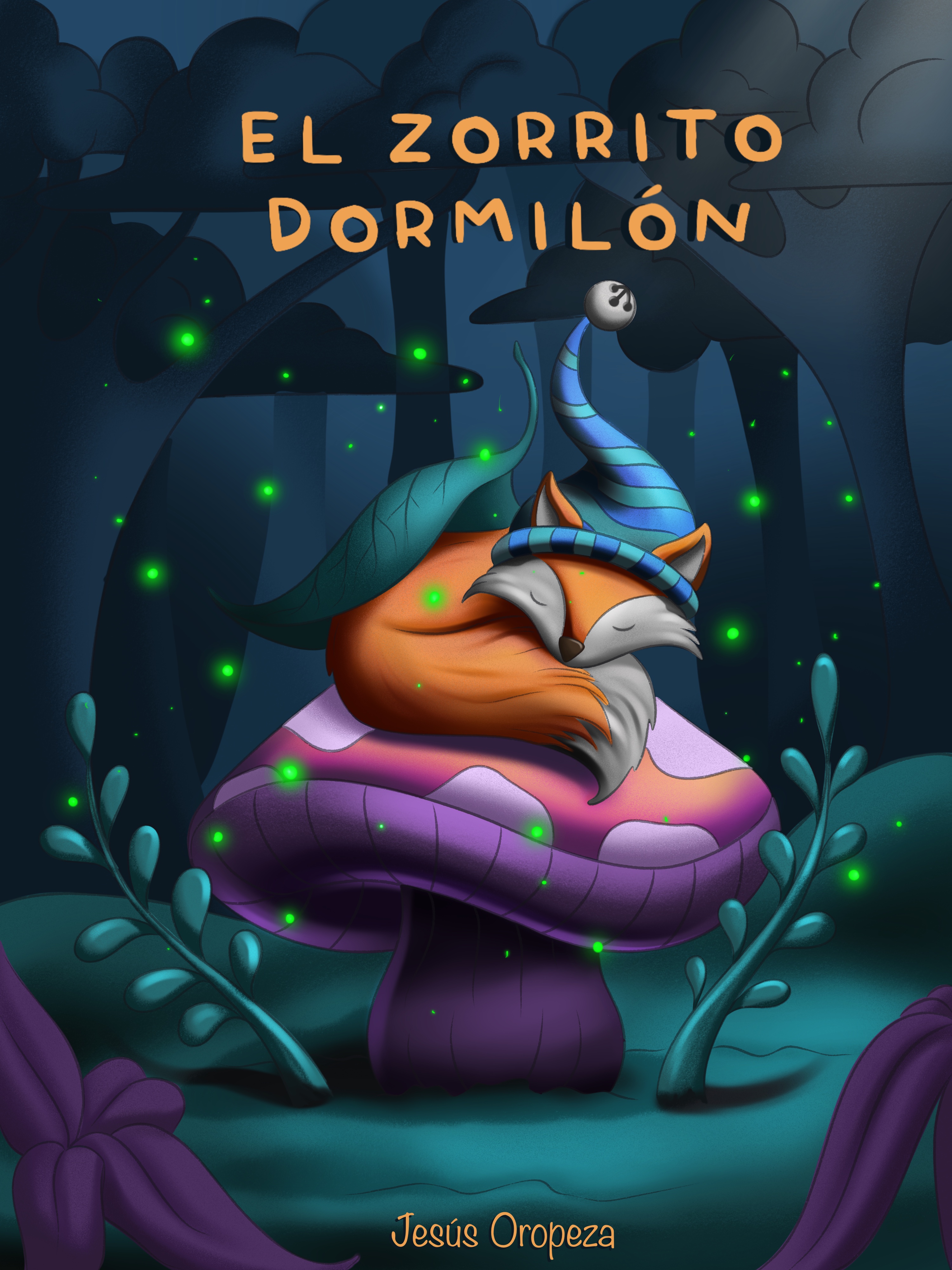 ❰ The sleepy little fox ❱
Hello everyone, I hope you are well, as some may have noticed I have been missing for a few weeks, there are changes in my life that fortunately are positive, I have been presented with the opportunity after so long fighting, to study the university career for which I feel I was born, I will study graphic design and I started my way and between so many migration procedures, I think everything is going well. I know it will not be easy but we are going to try with all our energy and effort. I am not the most economically stable person so my posts in HIVE will help me with my university expenses, they would support me a lot if you share my posts and also if you need any design, I am at your disposal and I would be happy to do it for you. Brand design, logos, illustrations, whatever you need.
Now if I tell you, this time I show you an idea that I have developed for a children's book that I liked a lot and I tell you the step by step and also show you a preview of how it would look printed with a beautiful mockup, let's go there.
Hola todos, espero estén bien, como algunos habrán notado estuve desaparecido unas semanas, están habiendo cambios en mi vida que por suerte son positivos, se me ha presentado la oportunidad después de tanto tiempo luchando, de estudiar la carrera universitaria para la cual siento que nací, Voy a estudiar Diseño grafico ya empecé mi camino y pues entre tantos tramites de migración, creo que todo esta yendo por buen camino. Se que no será fácil pero lo vamos a intentar con todos los ánimos y esfuerzo. No soy la persona mas estable económicamente por ello mis post en HIVE me ayudaran con mis gastos universitarios, me apoyarían mucho si comparten mis post y también si necesitan algún diseño pues aquí estoy a su disposición que con gusto se los haría. Diseño de marca, logos, ilustraciones, lo que necesiten.
Ahora si les cuento, en esta ocasión les muestro una idea que tengo elaborada para un libro infantil que me gusto mucho y les cuento el paso a paso que tiene y también les muestro un previo de como se vería impreso con un hermoso mockup, vamos allá.

Lately I have become more accustomed to the sketches made directly in digital I always felt more attracted to do it on a sheet because I felt I had more freedom to make the sketch but that I have been changing little by little, the idea for this was to make the drawing and from there recreate the story changing a little the concept we have of making a narrative first and from there illustrate the story, I made a little fox sleeping in the forest, which I hope to make a story in the following days and publish it.
Últimamente me he acostumbrado mas a los bocetos hechos directamente en digital siempre me vi mas atraído por hacerlo en una hoja pues sentía que tenia mas libertad para hacer el boceto pero eso lo he venido cambiando poco a poco, la idea para este era hacer el dibujo y de allí recrear la historia cambiando un poco el concepto que tenemos de hacer primero una narrativa y a partir de allí ilustrar la historia, hice un zorrito durmiendo en el bosque, el cual espero hacerle una historia en los siguientes días y publicarla.

The truth is that there is not much to say about this color palette I used, cold colors like the ones I'm used to use and the most complicated thing was to find the right colors to make the shadows, so now I'm trying to get out of the shadows of the same color and play with the blending effects and maybe use different tones to the bases.
De esta paleta de color que use la verdad es que no hay mucho que decir, colores fríos como los que ya me acostumbré a usar y lo mas complicado fue encontrar los colores idóneos para hacer las sombras, pues estoy ahora intentando salir un poco de las sombras del mismo color y mas bien jugar con los efectos de fusión y tal vez usar tonos distintos a los bases.

In my last practices I have also been using more geometric shapes both to make the characters and to hide as such in the composition, in this case I used circles and triangles to recreate the shapes of the drawing. can you notice where there is a hidden triangle?
En mis ultimas practicas tambien he estado incooporando mas las formas geomtricas tanto como para haer los personajes y para esconder como tal en la composicion, en este caso utlice circulos y triangulos para recrear las formas del dibujo. ¡puedes notar donde hay un triangulo escondido?

In the background, I incorporated a super dark forest because the main light that is projected on the fox, should be highlighted over the background, with that I finished the illustration, placing the title of the book as it would look, and also a mockup to see how the product would look already printed. tell me what you think.
De fondo, incorpore un bosque super oscuro porque la luz principal que esta proyectada sobre el zorrito, debía estar resaltante por sobre el fondo, con eso termine la ilustración, colocándole el titulo del libro como se vería, y también un mockup para ver como se vería ya impreso el producto. cuéntame que te ha parecido.

❉ Here is the final result of the Illustration/Aquí el resultado Final de la ilustración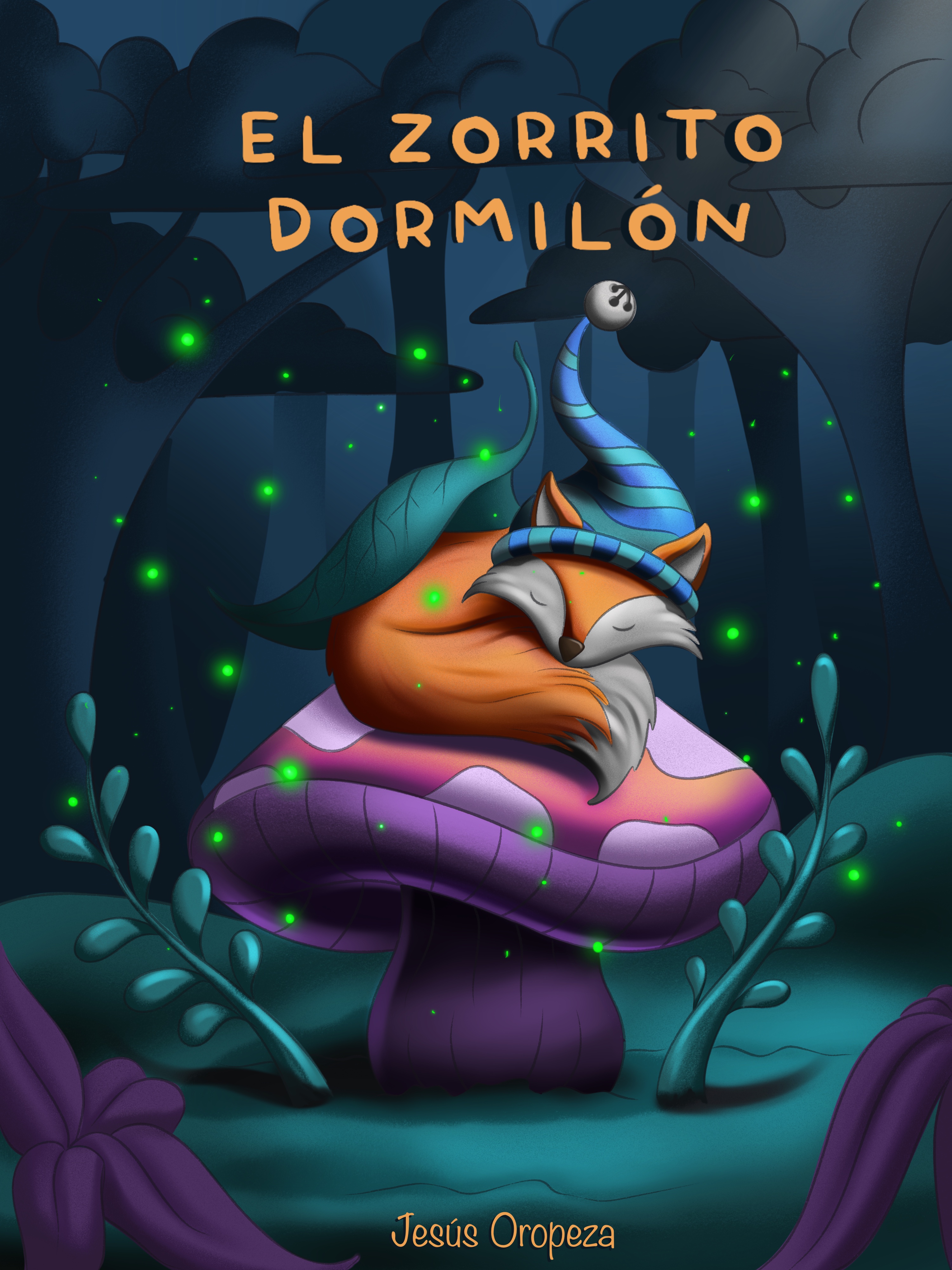 Original Illustration by:@chopiliart (Oropezart)
🖌Ilustración Original por @chopiliart (Oropezart)
Program:Procreate Programa: Procreate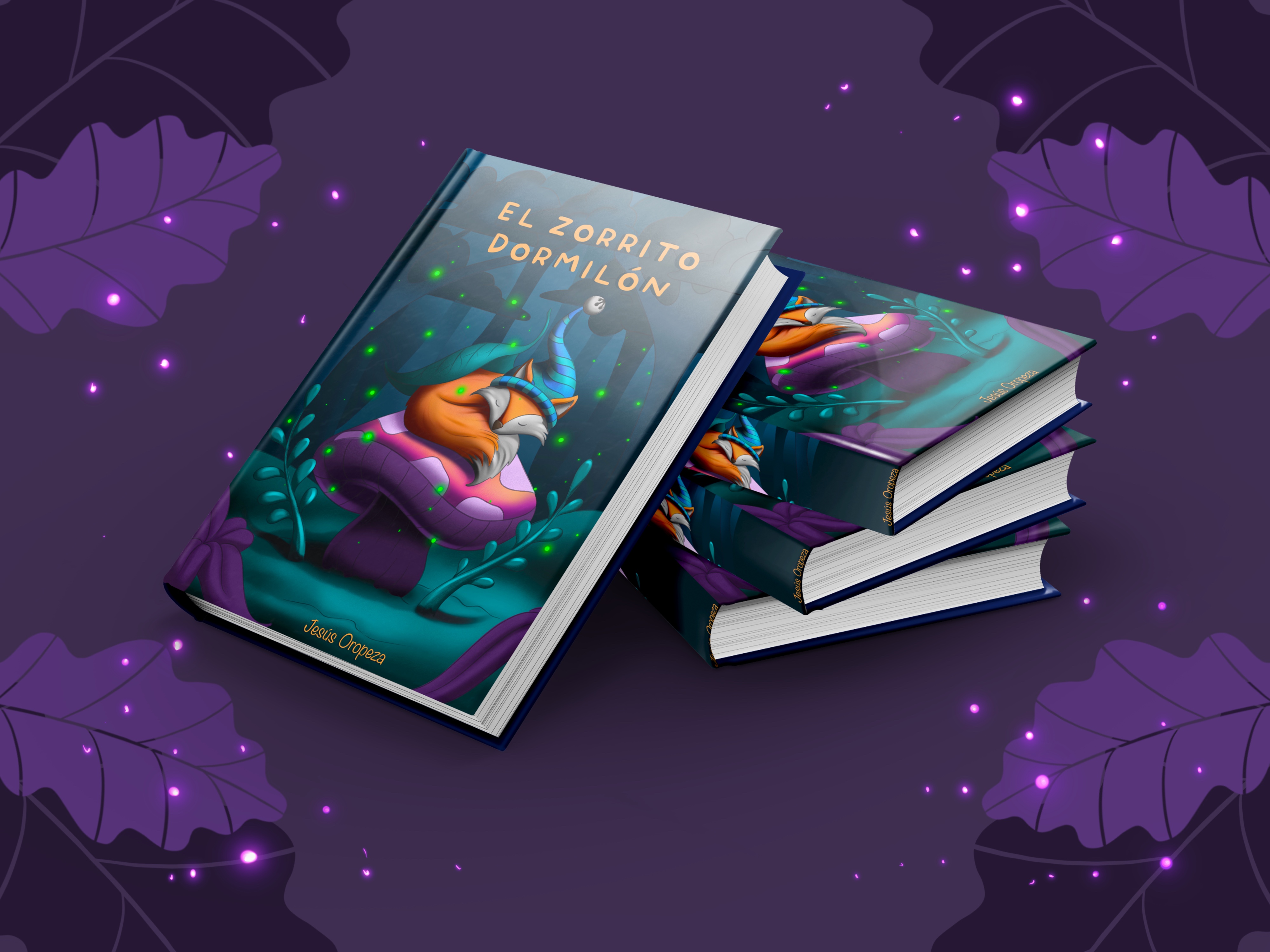 ➽The separator banner was created by me especially for this post and is my property.
➽El banner separador fue creado por mi especialmente para este post y es de mi propiedad.
Do you like it?
¿te ha gustado?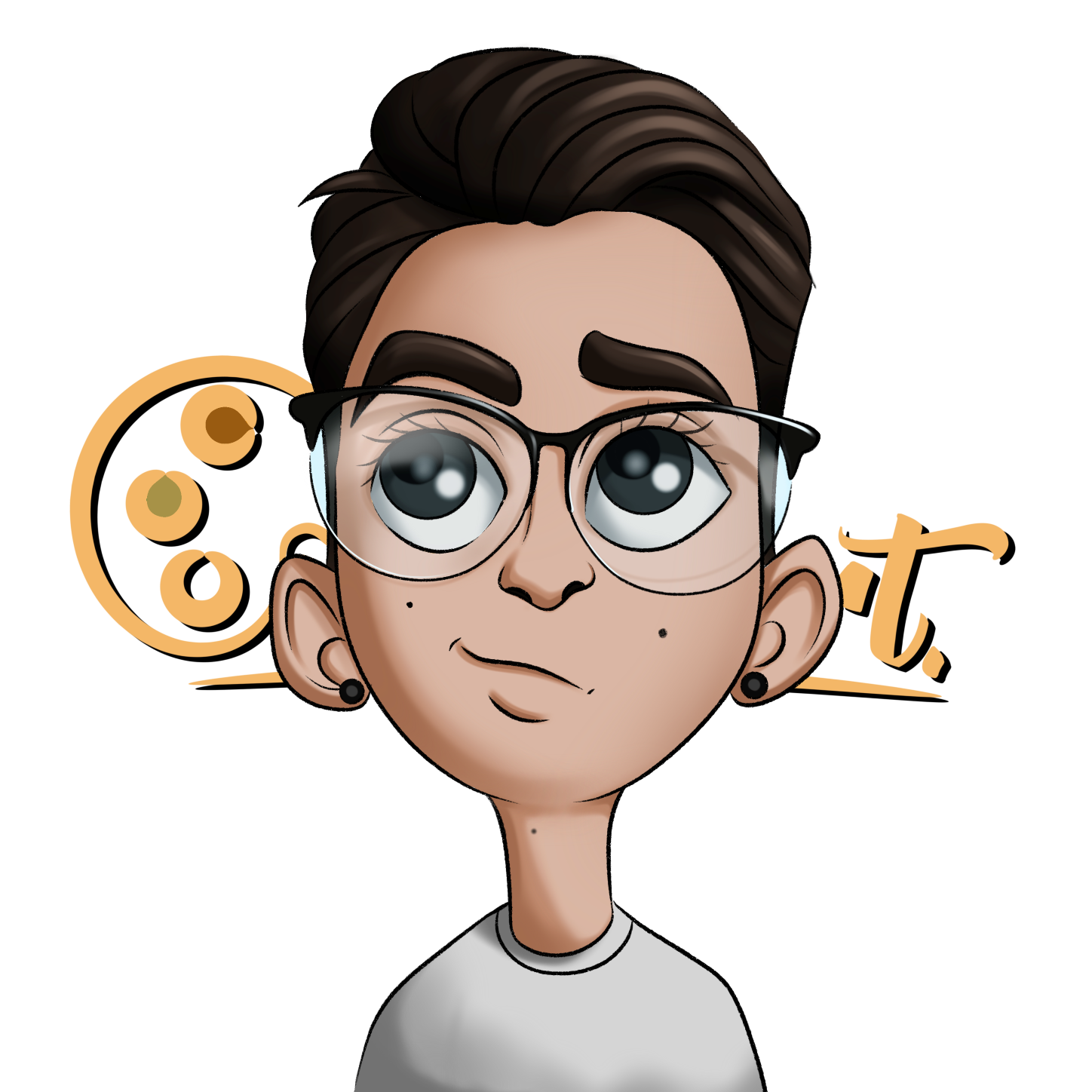 Original illustration by:@chopiliart (Oropezart)
ilustración original por: @chopiliart(Oropezart)
I hope my article has been to your liking, leave me your opinion about
illustration and if you have any questions about
illustration you can ask it and I will gladly answer in the comments. Until another post.
Espero mi artículo haya sido de tu agrado, déjame tu opinión acerca de la ilustración y si tienes alguna duda sobre ilustración puedes hacerla que con gusto responderé en los comentarios. Hasta otro post.
Follow me on/ Sígueme en instagram: @oropezart.digitalart
NFT available at /NFT disponibles en : Opensea
Translation by/Traducción gracias a: Deepl