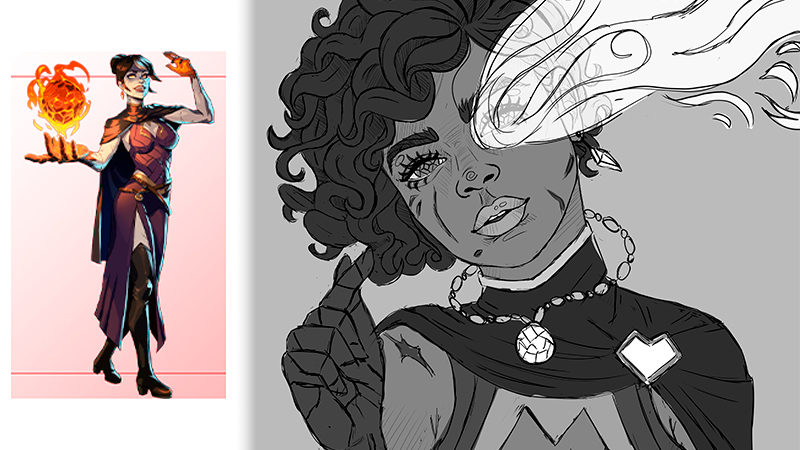 ♥ COUNTESS SINASH ♥



¡Hola a Todos! Nuevamente vengo con un boceto para @splinterlands, es una idea que decidí llevar a cabo hace poco. Originalmente iba a dibujar a Banshee, pero decidí postergarla porque sería una ilustración que me tomaría algo de tiempo, así que decidí hacer un fanart de Sinash. ¡Acompáñame!
Hello everyone! Again I come with a sketch for @splinterlands, it's an idea that I decided to carry out recently. Originally I was going to draw Banshee, but I decided to postpone it because it would be an illustration that would take me some time, so I decided to make a fanart of Sinash. Join me!

BEGIN THE PROCESS! ♥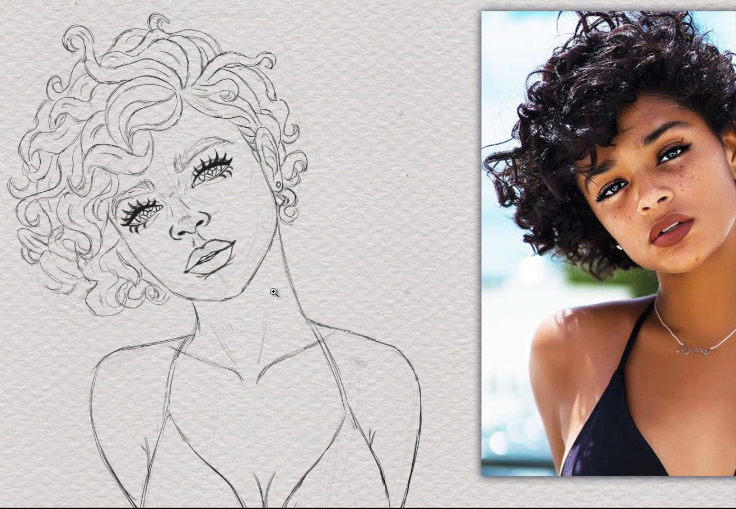 En esta ocasión decidí tomar el boceto que había hecho para unas de mis prácticas de rostro que suelo hacer semanal. Este boceto tenía muchas de las cosas que el personaje era: el cabello corto, un pose diva y demás cositas. Particularmente es una de mis prácticas más apreciadas, por eso decidí tomarla.
This time I decided to take the sketch I had done for one of my weekly face practices. This sketch had many of the things that the character was: short hair, a diva pose and other little things. Particularly it is one of my most appreciated practices, that's why I decided to take it.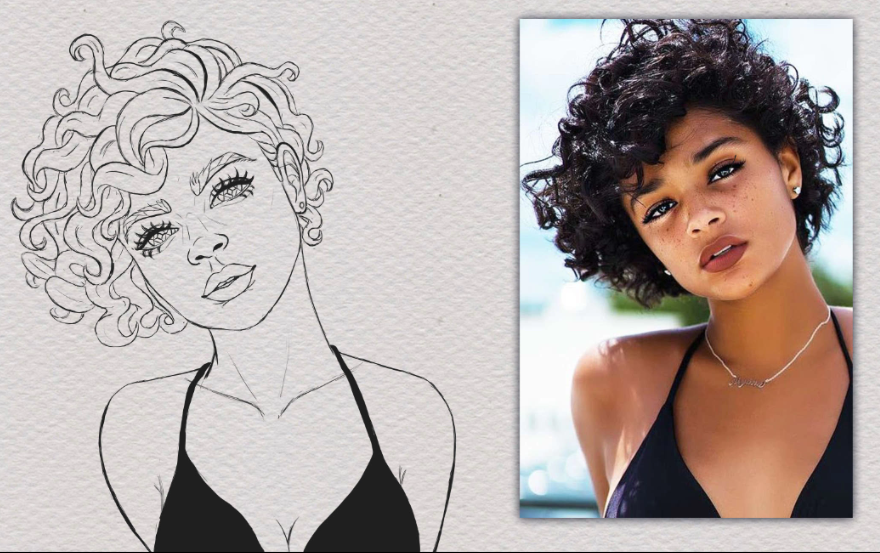 Sinceramente elegí a mi mejor práctica para utilizarla en el fanart de Sinash. Sinash me parece un personaje muy fuerte, una mujer con una determinación imparable, hermosa a pesar de sus cicatrices, capaz de sacar lo bueno de lo malo y voltear la partida a su favor.
I honestly chose my best practice to use in Sinash's fanart. Sinash strikes me as a very strong character, a woman with unstoppable determination, beautiful despite her scars, able to bring the good out of the bad and turn the game in her favor.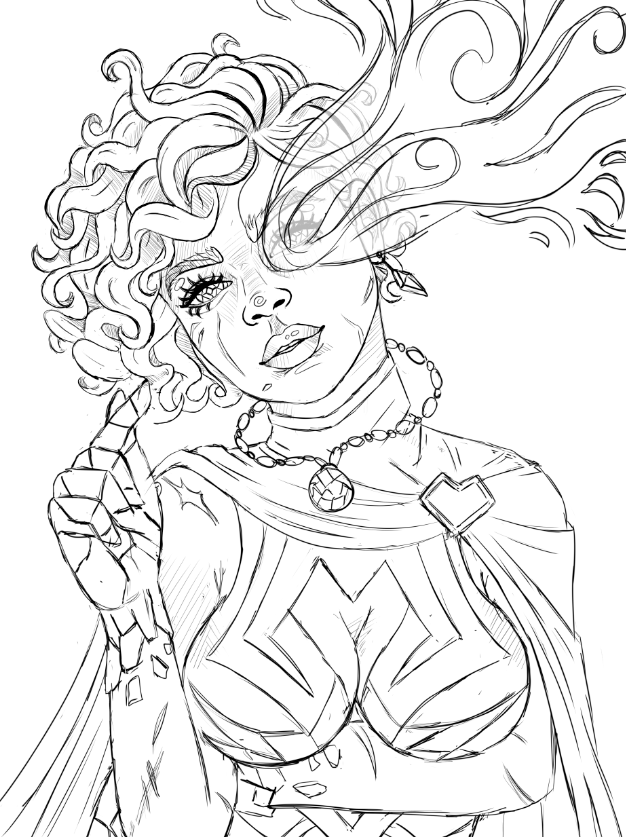 Así que para este fanart decidí integrar más cosas: su mano tan característica, una mano rocosa, volcánica, ardiente, debía integrar este elemento sí o si. Integré la piedra de fuego como un collar, en una versión más pequeña, allí ella contendría almacenado la fuente de su poder, brillaría con mucha potencia. Agregué algunas cicatrices y su vestario tan peculiar.
So for this fanart I decided to integrate more things: her so characteristic hand, a rocky, volcanic, fiery hand, I had to integrate this element yes or yes. I integrated the fire stone as a necklace, in a smaller version, there she would contain stored the source of her power, it would shine with a lot of power. I added some scars and her peculiar costume.

ILLUSTRATION FINISHED!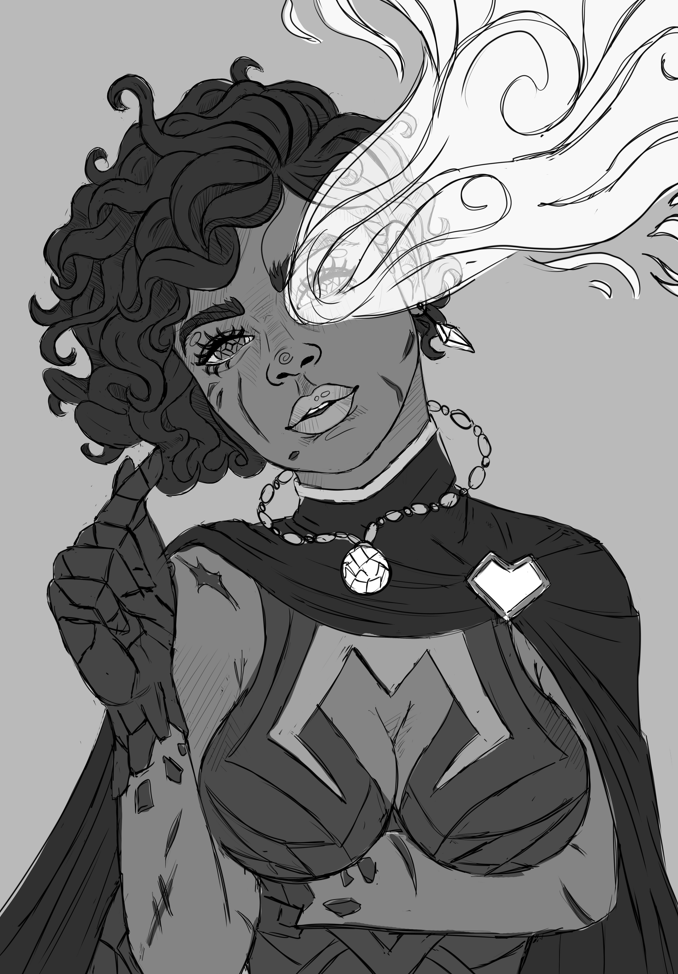 DURATION: 2 hours.
PROGRAM: Adobe Photoshop.
I used a graphic tablet: Kamvas 20"
Creo que la llama que desprende del ojo será un elemento muy llamativo y dinámico, ella controla el fuego, ella es fuego, nació con ese don y lo manifiesta de cualquier manera. Quería plasmar la misma esencia del personaje de @splinterlands: intimidación. Creo que lo logré, espero que con la ilustración pintada pueda plasmar aún más este concepto.
I think the flame she gives off from her eye will be a very striking and dynamic element, she controls fire, she is fire, she was born with that gift and she manifests it in any way she can. I wanted to capture the same essence of @splinterlands character: intimidation. I think I achieved it, I hope that with the painted illustration I can capture this concept even more.
THANK YOU AGAIN FOR TAKING THE TIME TO APPRECIATE MY ART! ♥

YOU CAN ALSO VISIT MY OTHER PUBLICATIONS:
MY ILLUSTRATIONS AVAILABLE ON FOUNDATION! 💎




Click to buy my NFT
---

My social networks:
| About Davideazul... 💎 | INSTAGRAM! |
| --- | --- |
| Roger Duran, Venezuelan. He is a digital artist, his style is based on cartoons with semi-realistic painting. He is also a 2D animator, an element present in some of his artistic works. / Roger Durán, venezolano. Es un artista digital, su estilo se basa en caricaturas con pintado semi-realista. Además es animador 2D, elemento presente en algunos de sus trabajos artísticos. | |
HAVE A GOOD DAY / AFTERNOON / NIGHT. SEE YOU IN THE NEXT ILLUSTRATION! ♥