The cavalcade of colors came out of me again!
They are intertwined in abstract patterns, like a multitude of tiny mosaics.
Tiny little worlds, living and developing cells swimming in a sea of joy. Awakened to their consciousness, they play with each other. Sometimes they fall asleep for a while and crystallise into colourful gems for you to collect from the stream.
It is a dream that is reality. Life is primary and eternal.
Mixed media (watercolor and gel pen) on watercolor paper.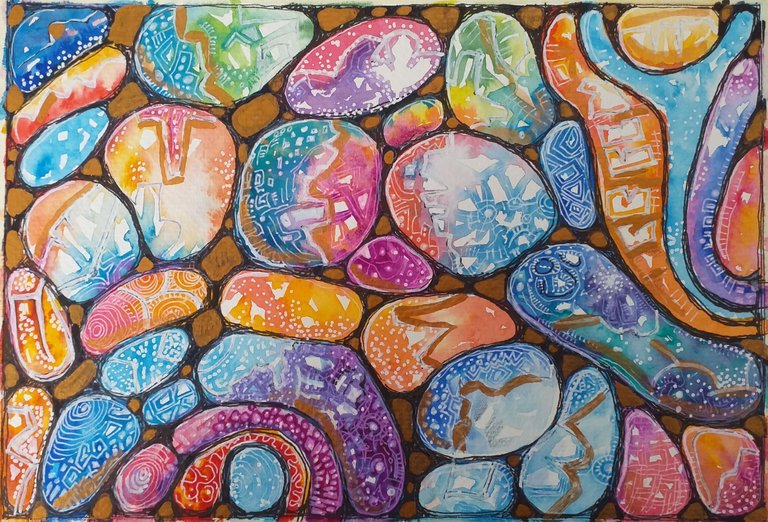 Step-by-step: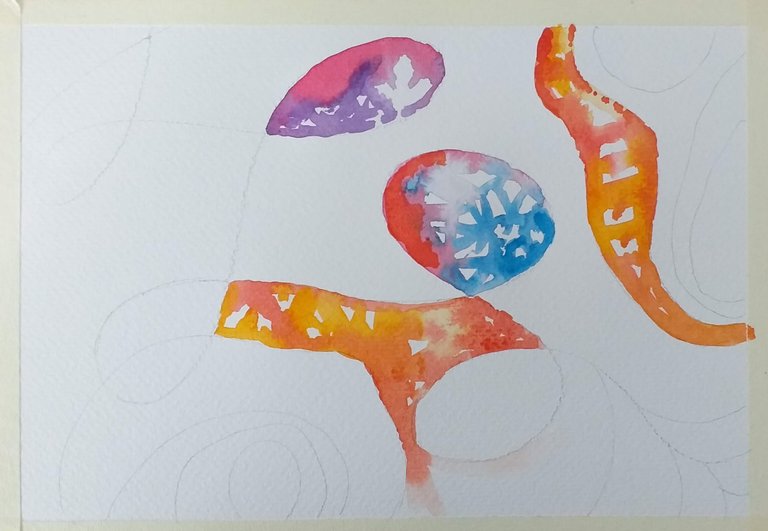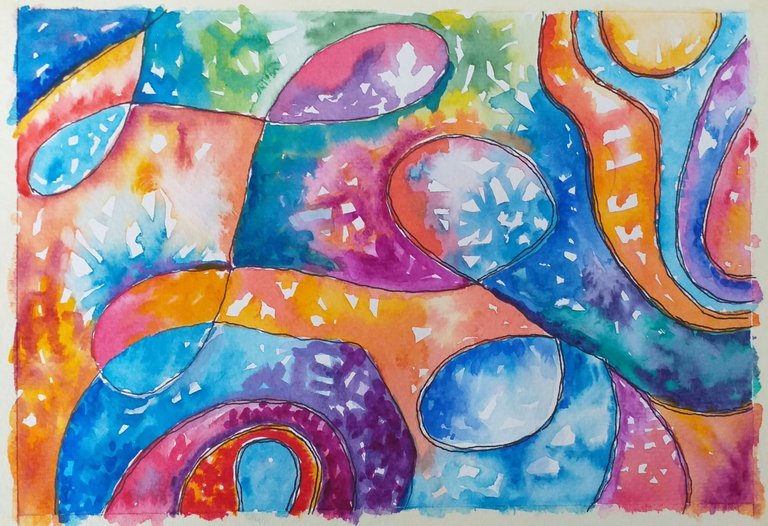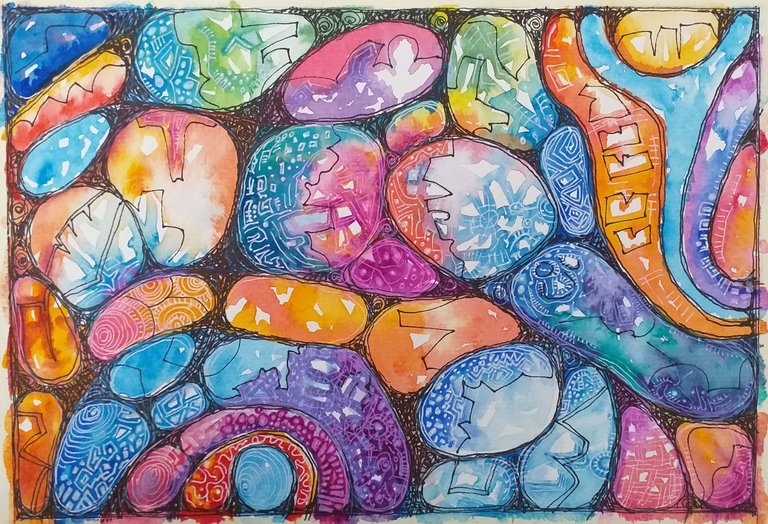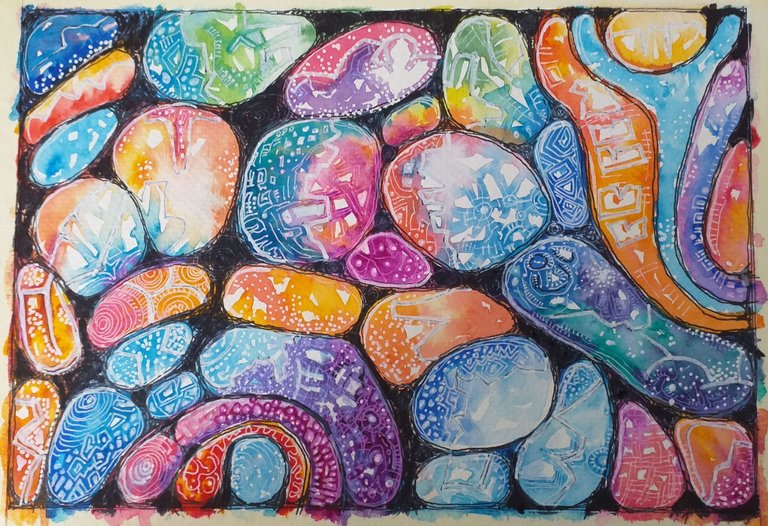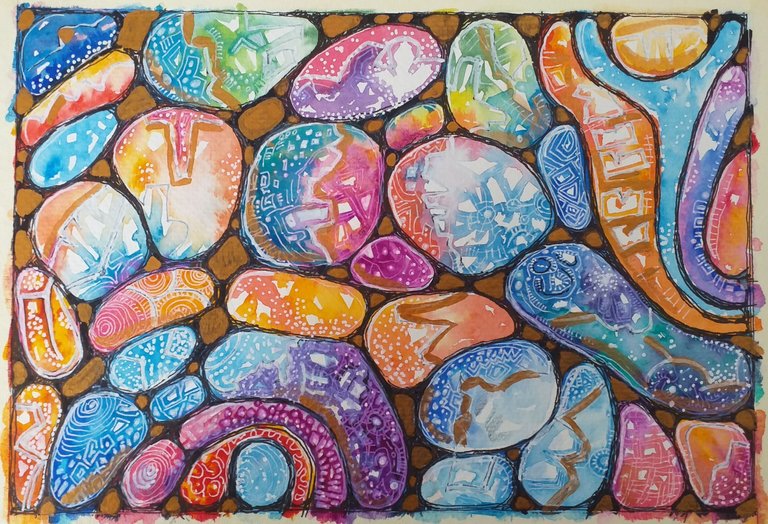 Closeup details: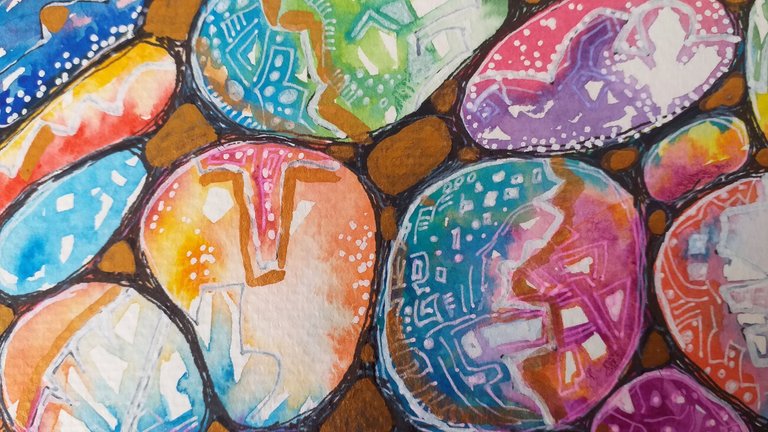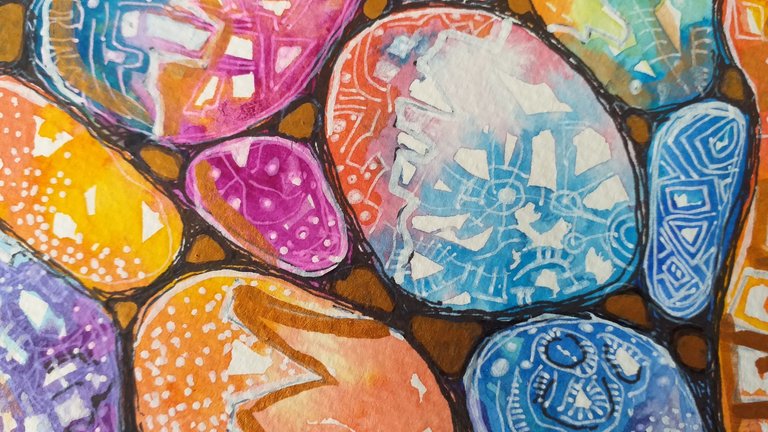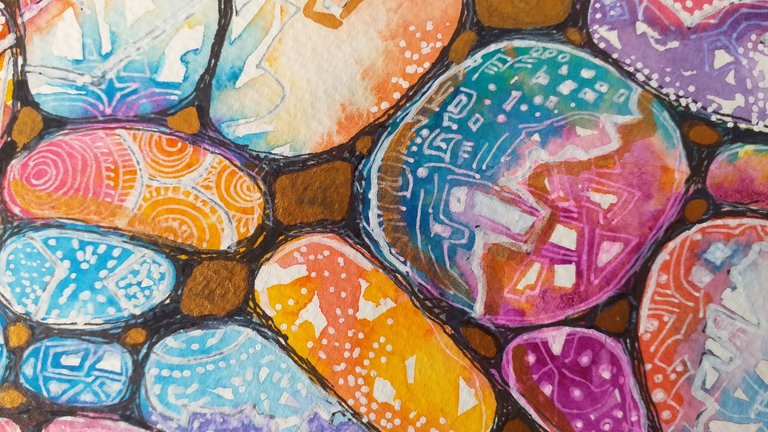 DeepDream: