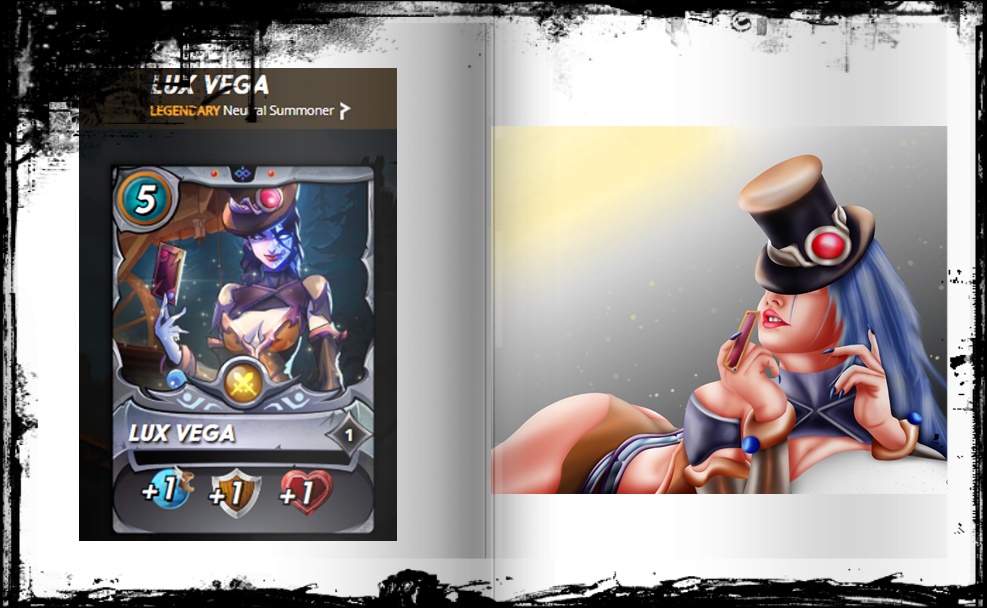 LUX VEGA
| | |
| --- | --- |
| ¡Hola amigos! nuevamente por acá para contarles sobre otro proceso de ilustración que hice para otro concurso de @splinterlands, escogí una carta de la unidad NEUTRAL llamada: "LUX VEGA" me llamo la atencion esta carta porque es atractiva por eso la quise hacer en una pose sensual, ademas su historia e origen es interesante ya que es incirto ninguno sabe quién es ella o su historia, pero todos quieren ser ella, Tienen que leer su Biografia. | Hello friends! Here again to tell you about another illustration process that I did for another @splinterlands contest, I chose a letter from the NEUTRAL unit called: "LUX VEGA" this letter caught my attention because it is attractive that's why I wanted to do it in a sensual pose In addition, her story and origin is interesting since it is uncertain, no one knows who she is or her story, but everyone wants to be her. They have to read her Biography. |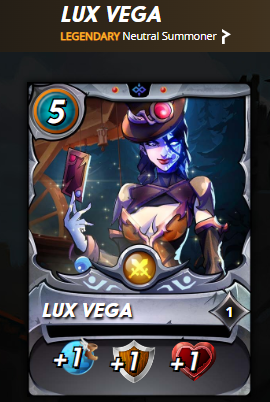 REFERENCE

AND THE PROCESS BEGINS: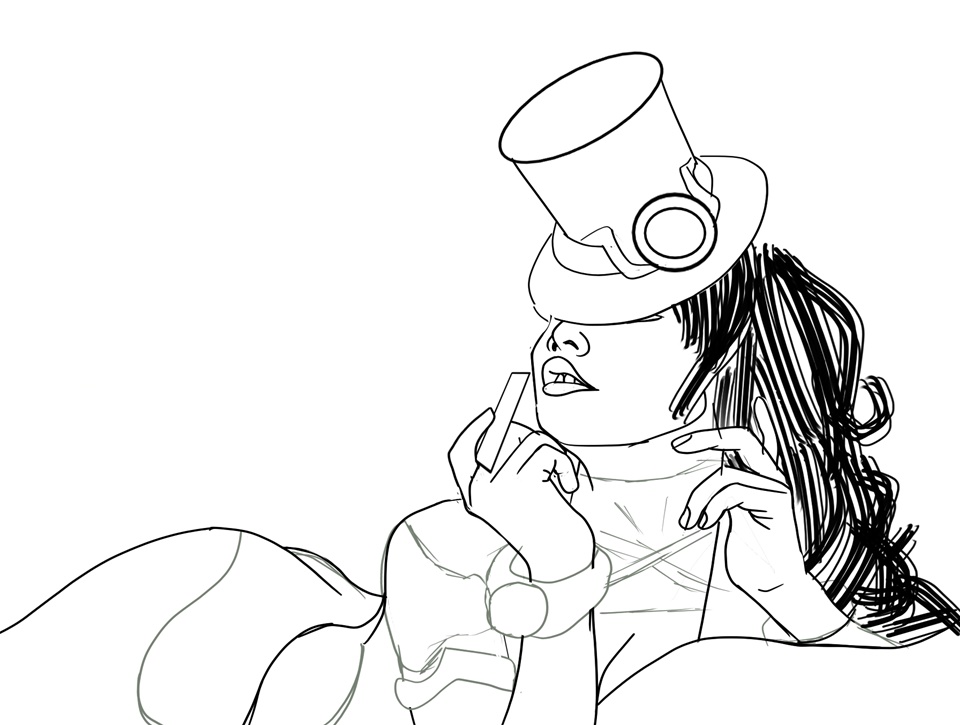 | | |
| --- | --- |
| Amigos siempre comienzo el proceso, dibujando el boceto con unas líneas rústicas y muy básico siendo estas algo tosca, muy sencillas para tener una nocion de lo que haré siempre hago esto es mis dibujos. | Friends, I always start the process, drawing the sketch with some rustic and very basic lines, being these somewhat rough, very simple to have a notion of what I will do, I always do this in my drawings. |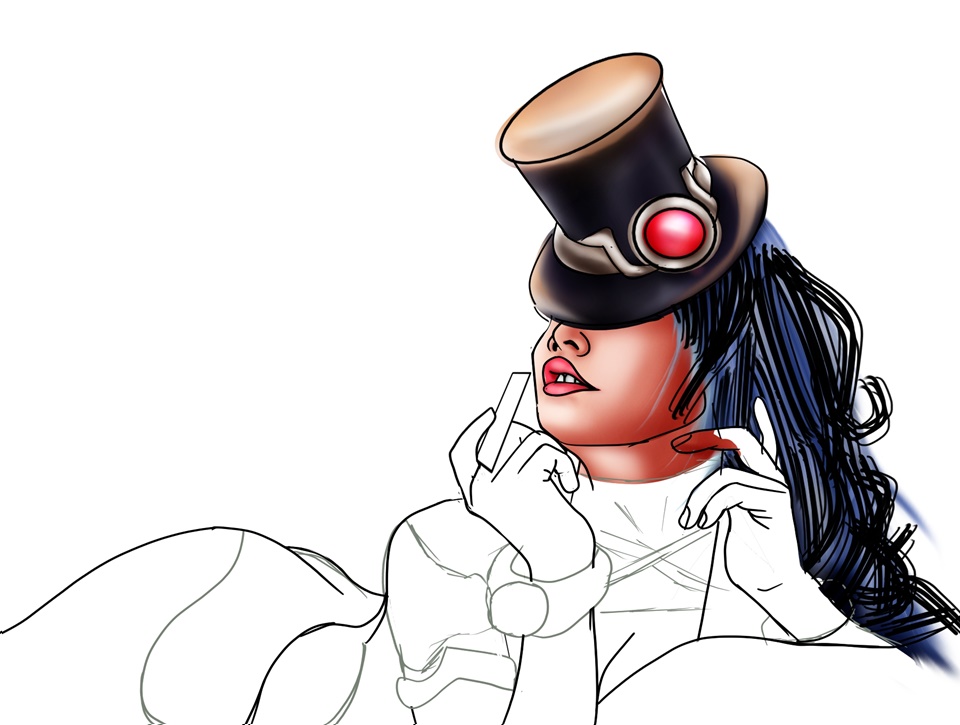 | | |
| --- | --- |
| En esta parte pinté la cabeza con todo lo que la conforma, cuello, cabello y sombrero, tomando algunos colores de la referencia para utilizarlos como base, usando los un Pincel Común para ellos para las sombras y luces usé el Pincel Multiplicar y Superponer, agradandome como me quedo todo. | In this part I painted the head with everything that makes it up, neck, hair and hat, taking some colors from the reference to use them as a base, using a Common Brush for them for the shadows and highlights I used the Multiply and Overlay Brush, pleasing how do I stay |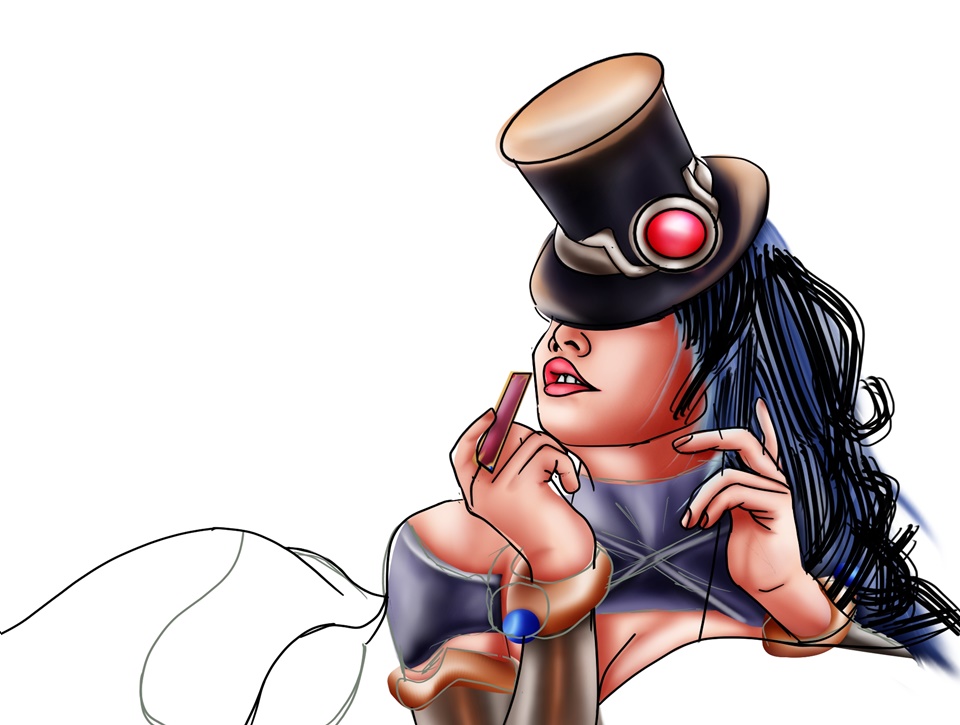 | | |
| --- | --- |
| En esta parte pinté primero lo que era piel como los cenos, manos, hombro y una pequeña parte del brazo, y muy sutil le dibuje el ojo azul por denajo del sombrero pero este muy poco se nota, y utilicé los pinceles que mencione antes junto con un Difuminador, para mezclar los colores base con los tonos oscuros y claros de la piel haciendo lo mismo con parte de la bestimenta, luego agarre un color dorado para hacer los accesorios que lleva en el brazo y muñeca de la mano repitiendo el mismo proceso que mencione antes igual con la carta y esfera azul. | In this part I first painted what was skin like the breasts, hands, shoulder and a small part of the arm, and very subtle I drew the blue eye under the hat but this is very little noticeable, and I used the brushes that I mentioned before together with a Blender, to mix the base colors with the dark and light tones of the skin, doing the same with part of the outfit, then grab a golden color to make the accessories that she wears on her arm and wrist, repeating the same process that I mentioned before, the same with the letter and blue sphere. |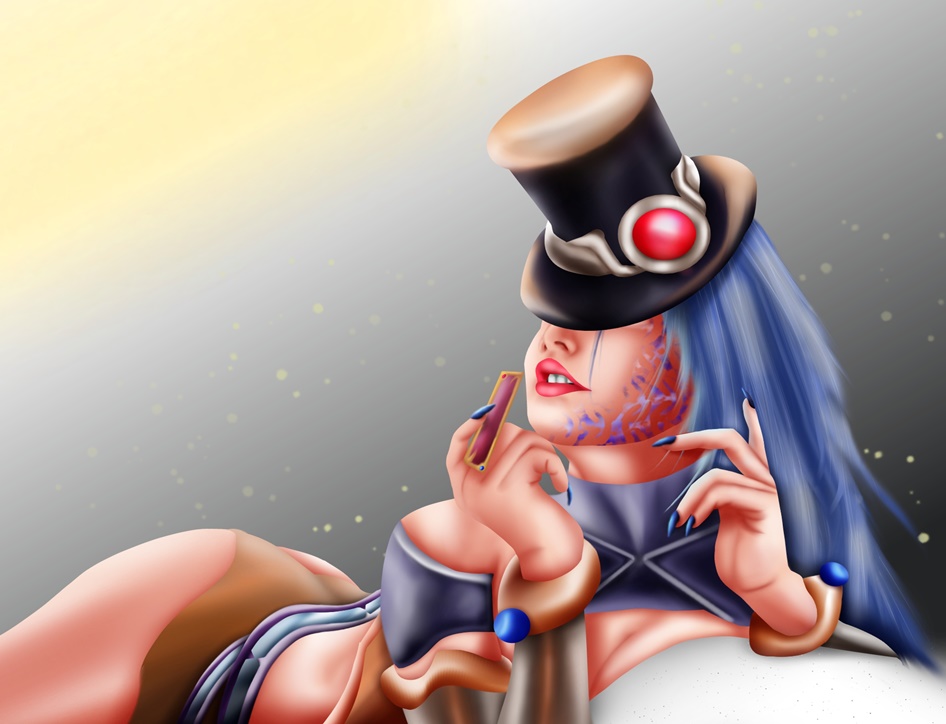 | | |
| --- | --- |
| Aqui Pinte el resto de mi personaje haciendo lo mismo que las anteriores partes, quise hacerle un refejo de luz en la parte superior izquierda y en una capa debajo de esta luz hice un degradado de negro a un gris para luego hacer algunas chispas doradas, Tambien le dibuje una almohada para apollarla sobre esta y en el rostro le hice unas marcas como me parecio ver en la carta para ver como se veia el dibujo. | Here I painted the rest of my character doing the same as the previous parts, I wanted to make a reflection of light in the upper left part and in a layer below this light I made a gradient from black to gray and then I made some golden sparkles, Also I drew a pillow for her to support her on it and on her face I made some marks as I thought I saw in the letter to see how the drawing looked. |

FINISHED ILLUSTRATION: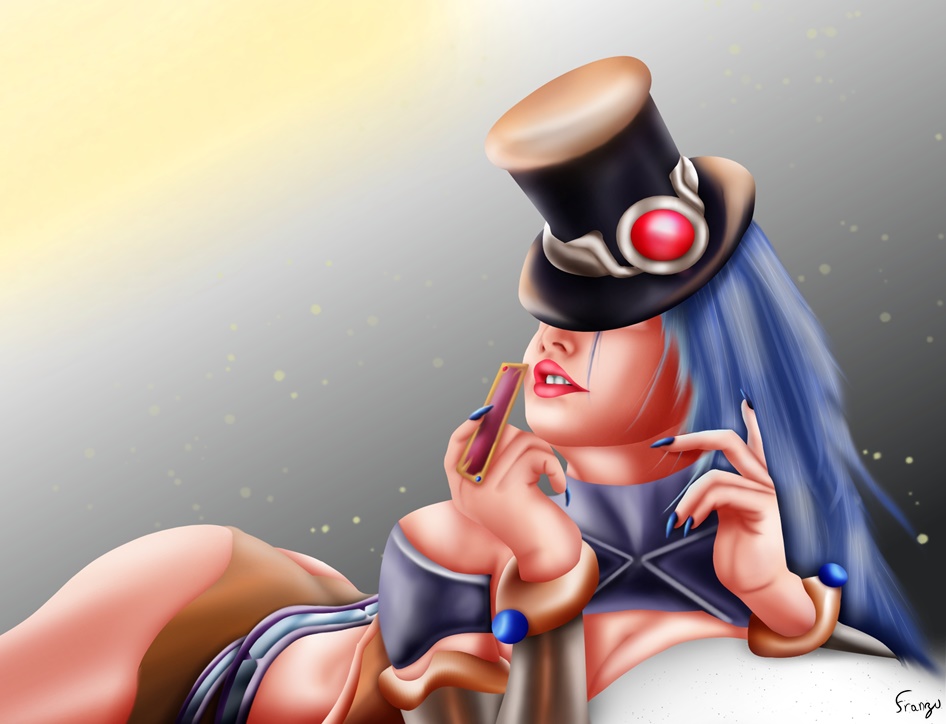 Title: LUX VEGA
Duration: 14 hours
Program: Krita i used a graphic tablet: Wacom Intuos S
| | |
| --- | --- |
| En esta ultima parte termine deciendo que no le dejaria las marcas del rostro asi que las quite pero si hice un poco mas prominente los reflejos de la luz que sale de la izquierda e hice mas grande la carta que lleva en una de las manos. Siendo todo esto un resumen rapido de lo que realicé. | In this last part I ended up saying that I would not leave the marks on his face so I removed them but I did make the reflections of the light that comes from the left a little more prominent and I made the letter he is carrying in one of his hands bigger. All this being a quick summary of what I did. |

My social network:
| About Franzu 💎 | INSTAGRAM! |
| --- | --- |
| Frank Perez, Venezuelan. He is an apprentice of digital illustration. He is currently experimenting with new ways of painting in search of creating his own style. / Frank Pérez, venezolano. Es un aprendiz de la ilustración digital. Actualmente se encuentra experimentando nuevas formas de pintar en busca de crear un estilo propio. | |
Bueno ese fue el resultado final, me agrada el resultado espero que a ustedes también les agrade y espero tener la oportunidad de ganar algún lugar en el concurso.
Well that was the final result, I like the result I hope you like it too and I hope to have the opportunity to win some place in the contest.
I hope you like this illustration as I do and see you in future publications!