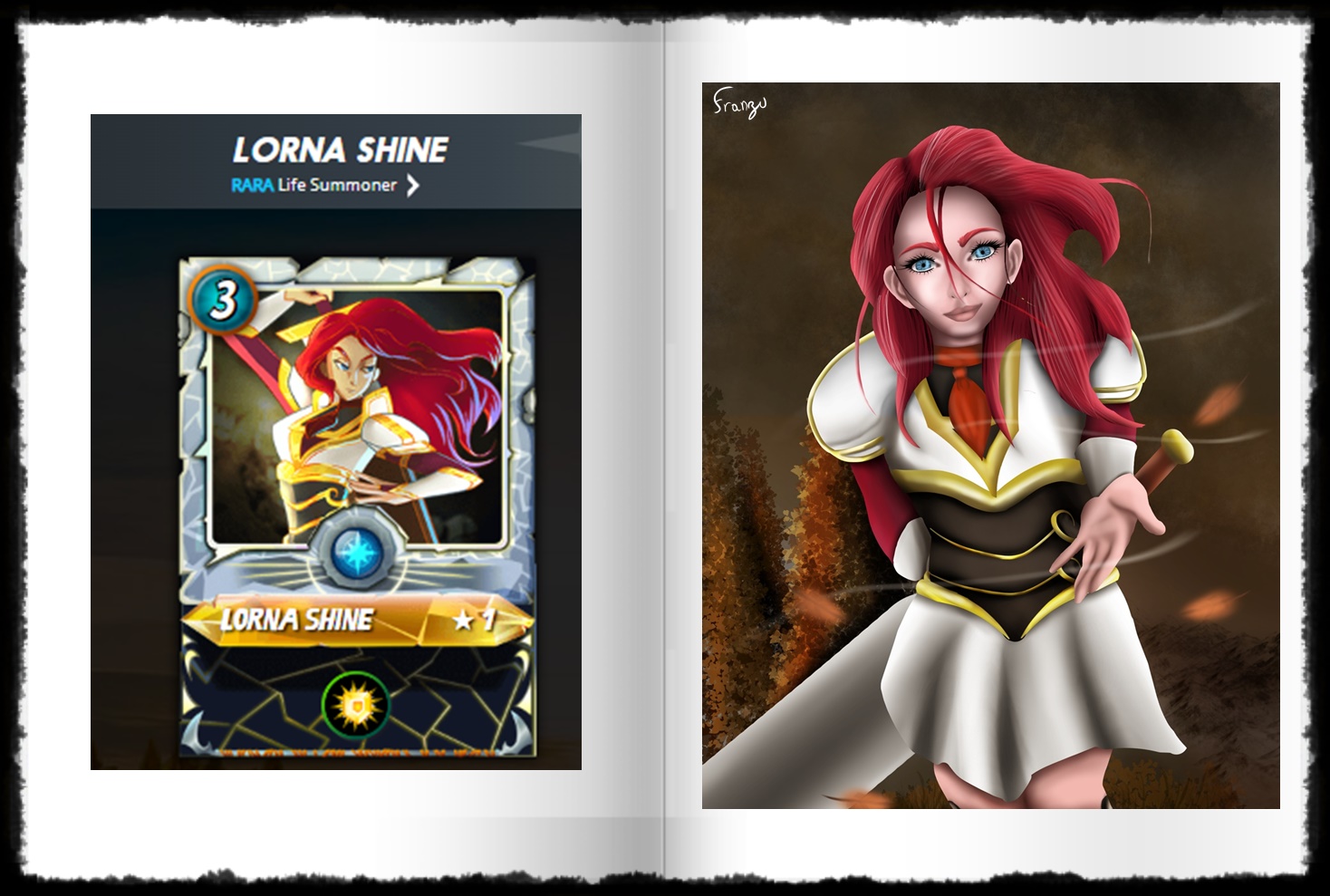 LORNA SHINE
| | |
| --- | --- |
| ¡Hola a Todos! este post es para el desafío de social media en @splinterlands, en esta ocasión realicé un dibujo sobre de la unidad Vida y escogí a LORNA SHINE. Ya que me parece una poderosa gerrera y muy linda, siempre lleva con ella una enorme espada en la espalda. Cuando la espada se saca de su vaina para el combate, siempre hace un trabajo magnífico y con un adecuado entrenamiendo podria convertirse en una invocadora formidable por eso llamo mi atencion. | Hi everyone! This post is for the social media challenge at @splinterlands, this time I made a drawing about the Life unit and I chose LORNA SHINE. Since I find her to be a powerful warrior and very cute, she always carries a huge sword on her back. When the sword is taken out of its scabbard for combat, it always does a magnificent job and with proper training it could become a formidable summoner so it caught my attention. |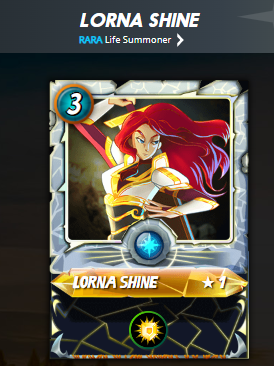 REFERENCE
ENTER SPLINTERLANDS

AND THE PROCESS BEGINS: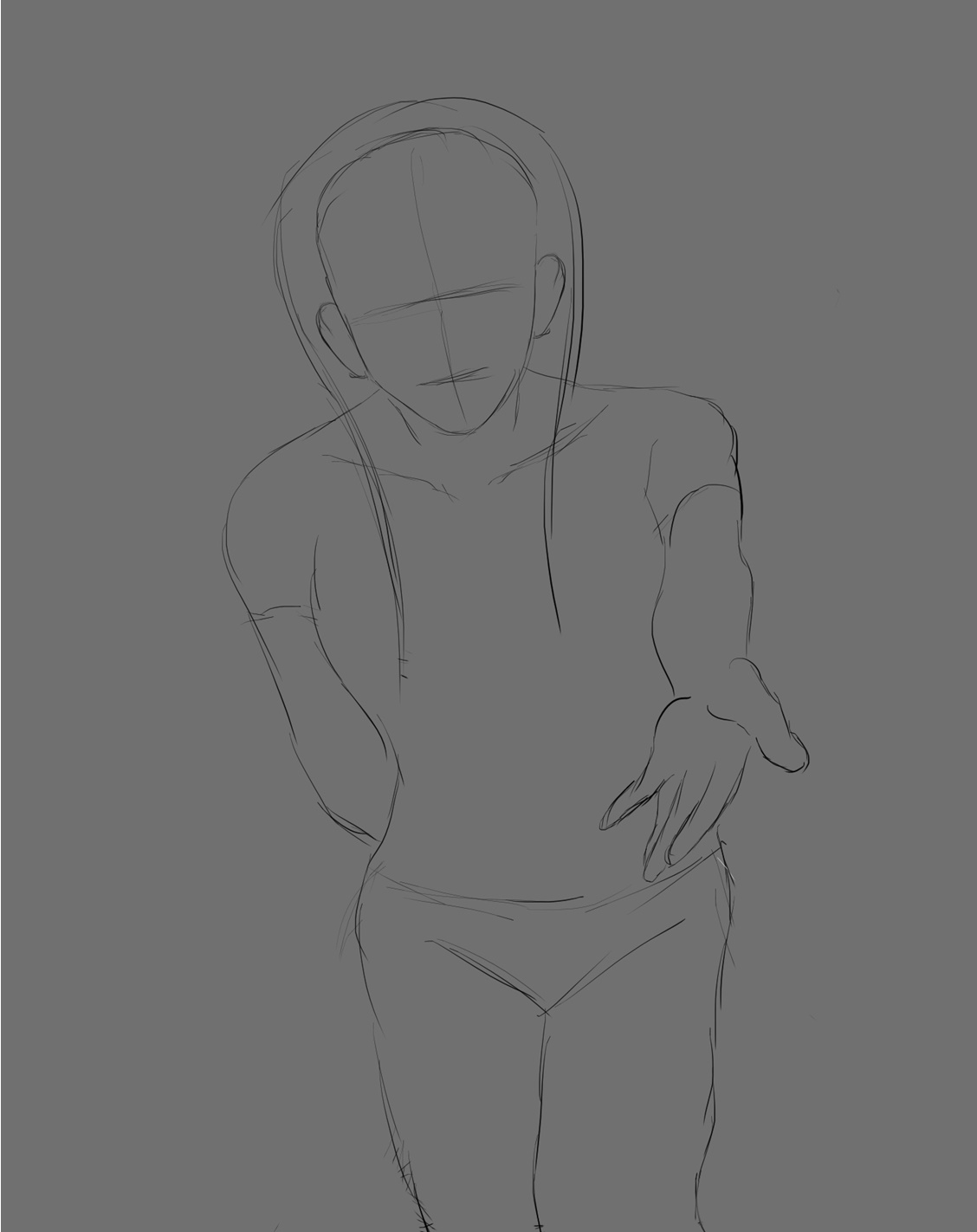 | | |
| --- | --- |
| Amigos, Lorna Shine es una invocadora de Life Deck Mana: 3 Habilidad: Escudo Divino. AL usar a Lorna Shine y combinarlos con sus dos aliados curativos, Divine Healer y Venari Crystalsmith, los hace un tanque resistente como Shieldbearer y algunos bateadores jugables. | Folks, Lorna Shine is a Summoner from Life Deck Mana: 3 Ability: Divine Shield. Using Lorna Shine and combining them with their two healing allies, Divine Healer and Venari Crystalsmith, makes them a tough tank as a Shieldbearer and some playable hitters. |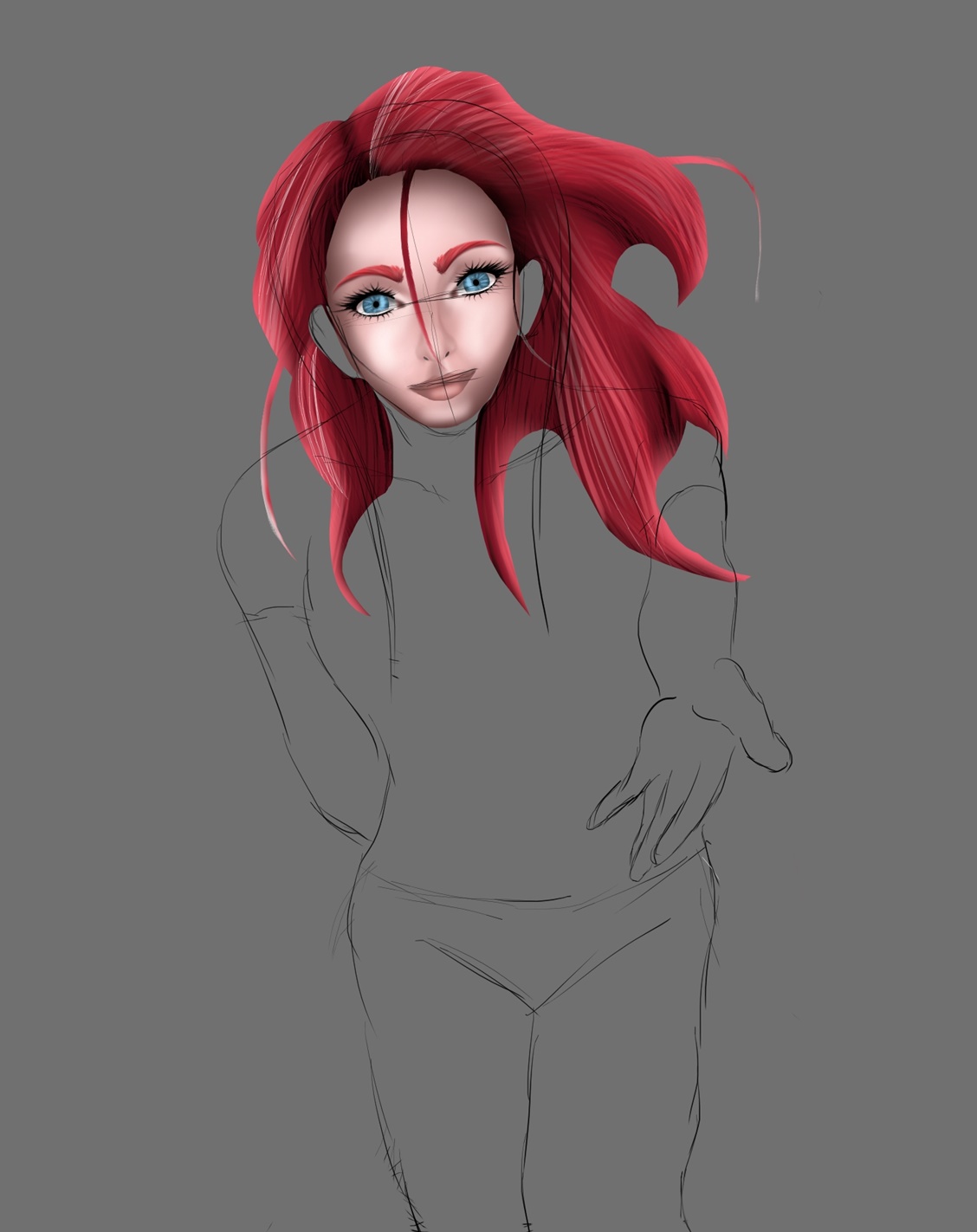 | | |
| --- | --- |
| todos los monstruos amistosos recibir la habilidad "Divine Shield" al comienzo de la batalla y esta habilidad permite que cada monstruo amistoso ignore el daño que recibe la primera vez. Esta dama con una espada enorme parece una buena guerrera y desearía poder verla pelear en el campo de batalla también, pero parece que ha superado todos los obstáculos y es lo suficientemente hábil como para convocar a otros y mucho menos pelear cara a cara. | All friendly monsters receive the ability "Divine Shield" at the start of the battle, and this ability allows each friendly monster to ignore the damage it takes the first time. This lady with a huge sword looks like a good warrior and I wish I could see her fight on the battlefield as well, but it seems like she has overcome all obstacles and is skilled enough to summon others let alone fight face to face. |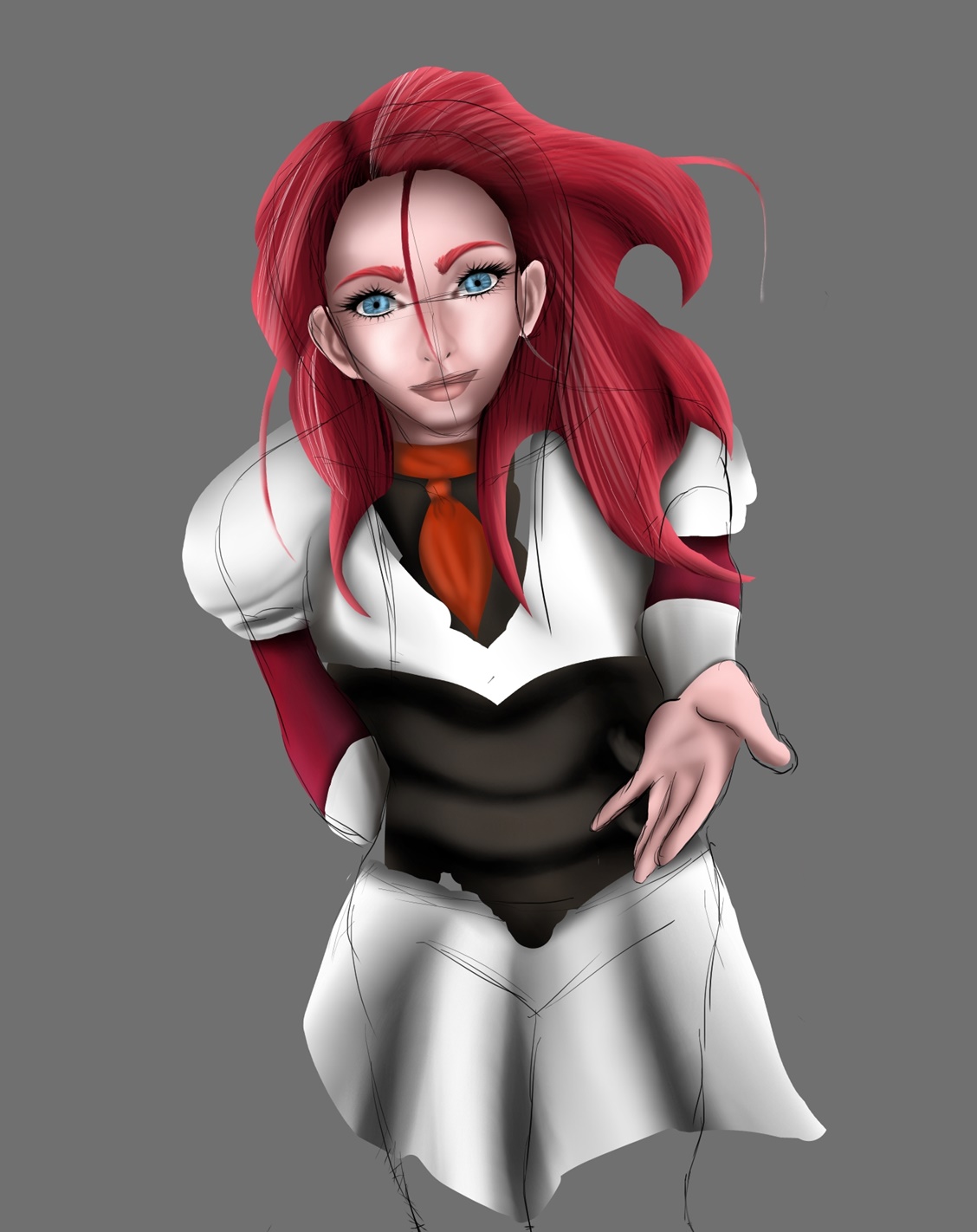 | | |
| --- | --- |
| Para el beneficio especial de Lorna Shine, todo los monstruos obtienen la habilidad "Escudo divino" al comienzo de la batalla. Al parecer, el invocador de algun oponente no ofrece ningún beneficio especial a sus monstruos. en una batalla si se usa Creeping Ooze Para la habilidad especial "Lento" , 3 de los monstruos de un oponente pierden 1 velocidad. | For Lorna Shine's special benefit, all monsters gain the "Divine Shield" ability at the start of the battle. Apparently, some opponent's summoner doesn't offer any special benefits to their monsters. in a battle if Creeping Ooze is used for the "Slow" special ability, 3 of an opponent's monsters lose 1 speed. |

FINISHED ILLUSTRATION: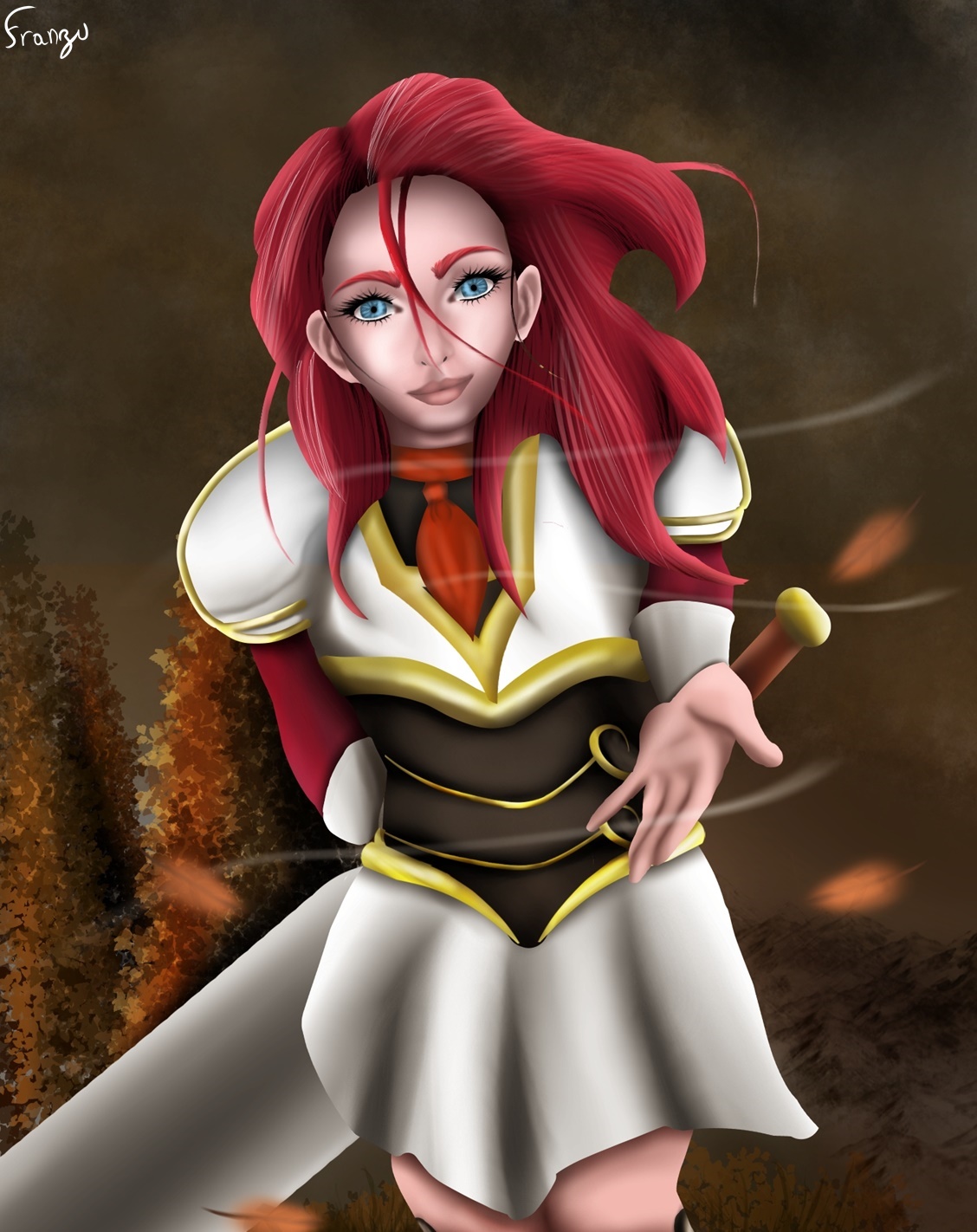 Title: LORNA SHINE
Duration: 10 hours
Program: Krita i used a graphic tablet: Wacom Intuos S
| | |
| --- | --- |
| Splinterlands es un juego de cartas coleccionables que se ejecuta en la cadena de bloques de Hive, en Splinterlands cada usuario posee ciertas cartas las cuales conforman su colección que usa para jugar y enfrentarse a los demás jugadores, siendo un juego muy entretenido debido a las distintas estrategias que se pueden usar dependiendo de las cartas que poseas en tu maso. | Splinterlands is a collectible card game that runs on the Hive block chain, in Splinterlands each user has certain cards which make up their collection that they use to play and face other players, being a very entertaining game due to the different strategies that can be used depending on the cards you have in your deck. |

My social network:
| About Franzu 💎 | INSTAGRAM! |
| --- | --- |
| Frank Perez, Venezuelan. He is an apprentice of digital illustration. He is currently experimenting with new ways of painting in search of creating his own style. / Frank Pérez, venezolano. Es un aprendiz de la ilustración digital. Actualmente se encuentra experimentando nuevas formas de pintar en busca de crear un estilo propio. | |
I hope you like this illustration as I do and see you in future publications!