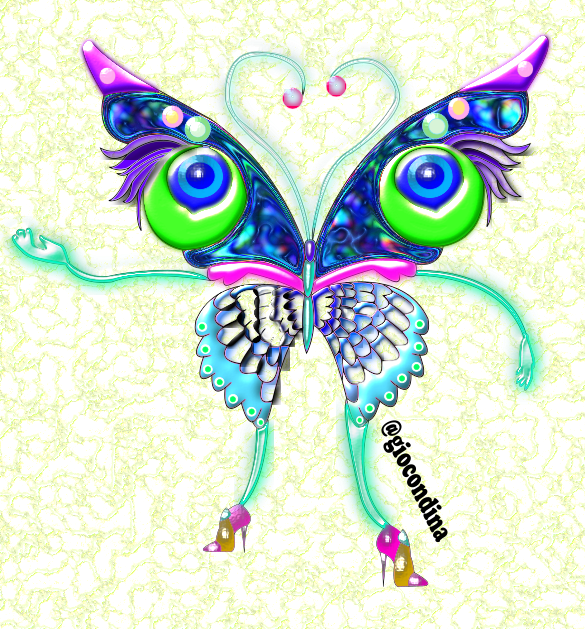 La creatividad o tiene límites, por lo que me preguntaba como ha de ser una mariposa aliens y como no hay nada concreto con respecto a esto me dispuse a crear mi propia mariposa según mi imaginación la cual me a medida que avanzaba en el paso a paso me generaba gracia sobretodo cuando trace los zapatos, pero al culminar mi proyecto quedó muy complacida con el resultado obtenido.
Este trabajo ha sido realizado en el programa Inkscape el cual es vector y posee una gran variedad de herramientas las cuales permiten crear obras digitales sorprendentes, Para ello inicié el boceto con lo que es contorno de la mariposa ya que mi idea era muy clara y luego le agregue por dentro todo lo que deseaba que esta llevara, esto fue posible gracias a la herramienta Bezier quien ofrece la oportunidad de trazar lineas rectas o curvas en diferentes tamaños. Para darle vida a mi diseño use el pote de pintura con el que fui hasta la paleta de colores para realizar las diferentes elecciones de colores que quería para la mariposa, también incorporé un fondo de color sobrio para no opacar mi dibujo, seguidamente con la herramienta lupa acerque la imagen y seleccionando zona por zona coloque diferentes filtros para darle una mejor aspecto a mu proyecto.
Creativity has no limits, so I wondered how an alien butterfly should be and as there is nothing concrete about this I set out to create my own butterfly according to my imagination which as I progressed in the step by step generated me grace especially when I trace the shoes, but at the end of my project I was very pleased with the result obtained.
This work has been done in the Inkscape program which is vector and has a variety of tools which allow you to create amazing digital works, I started the sketch with what is the outline of the butterfly as my idea was very clear and then I added inside everything I wanted this to take, this was possible thanks to the Bezier tool which offers the opportunity to draw straight lines or curves in different sizes. To give life to my design I used the paint pot with which I went to the color palette to make the different choices of colors I wanted for the butterfly, I also incorporated a sober background color to not overshadow my drawing, then with the magnifying glass tool I zoomed the image and selecting area by area I placed different filters to give a better look to my project.
Paso a paso:
Step by step: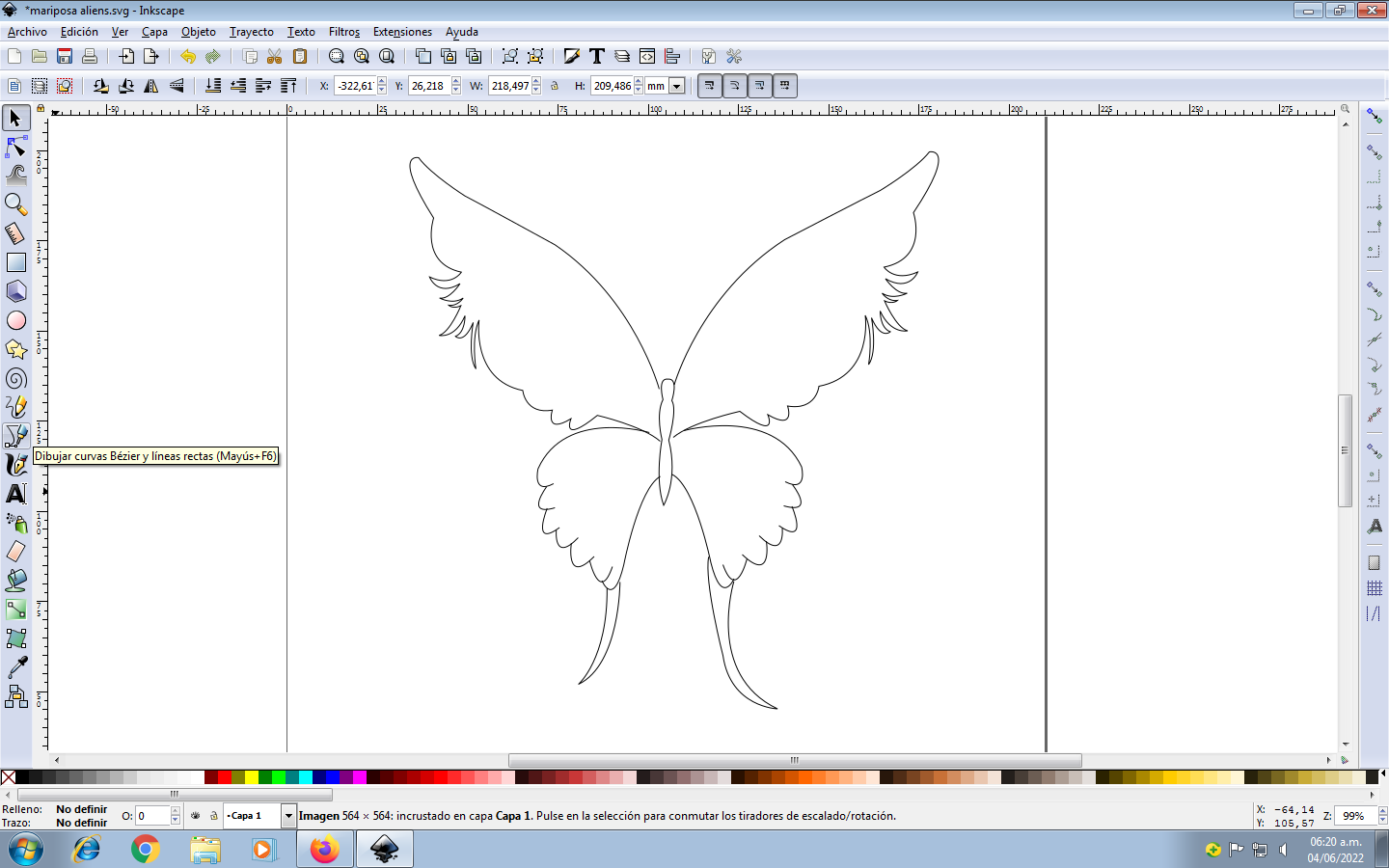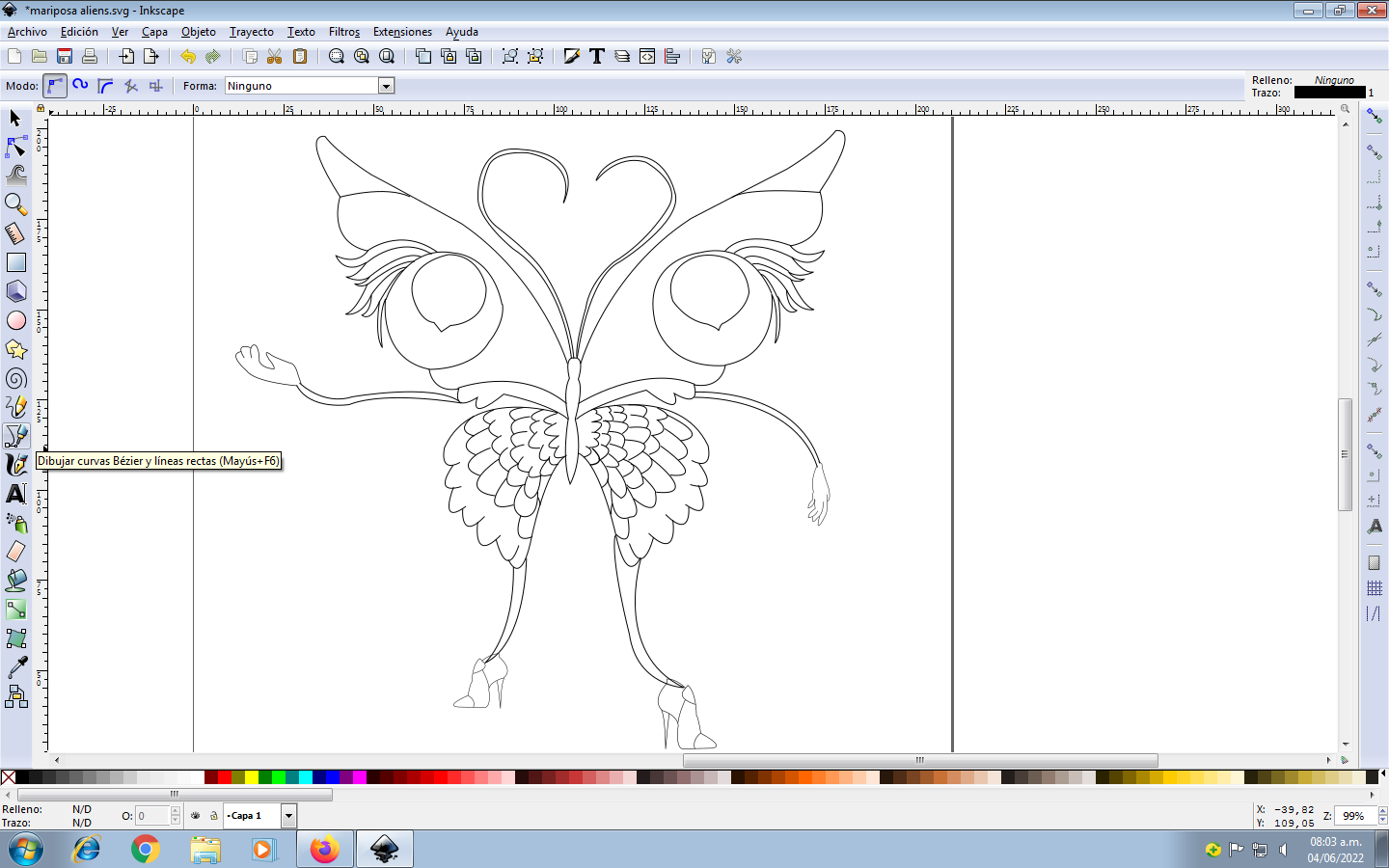 ---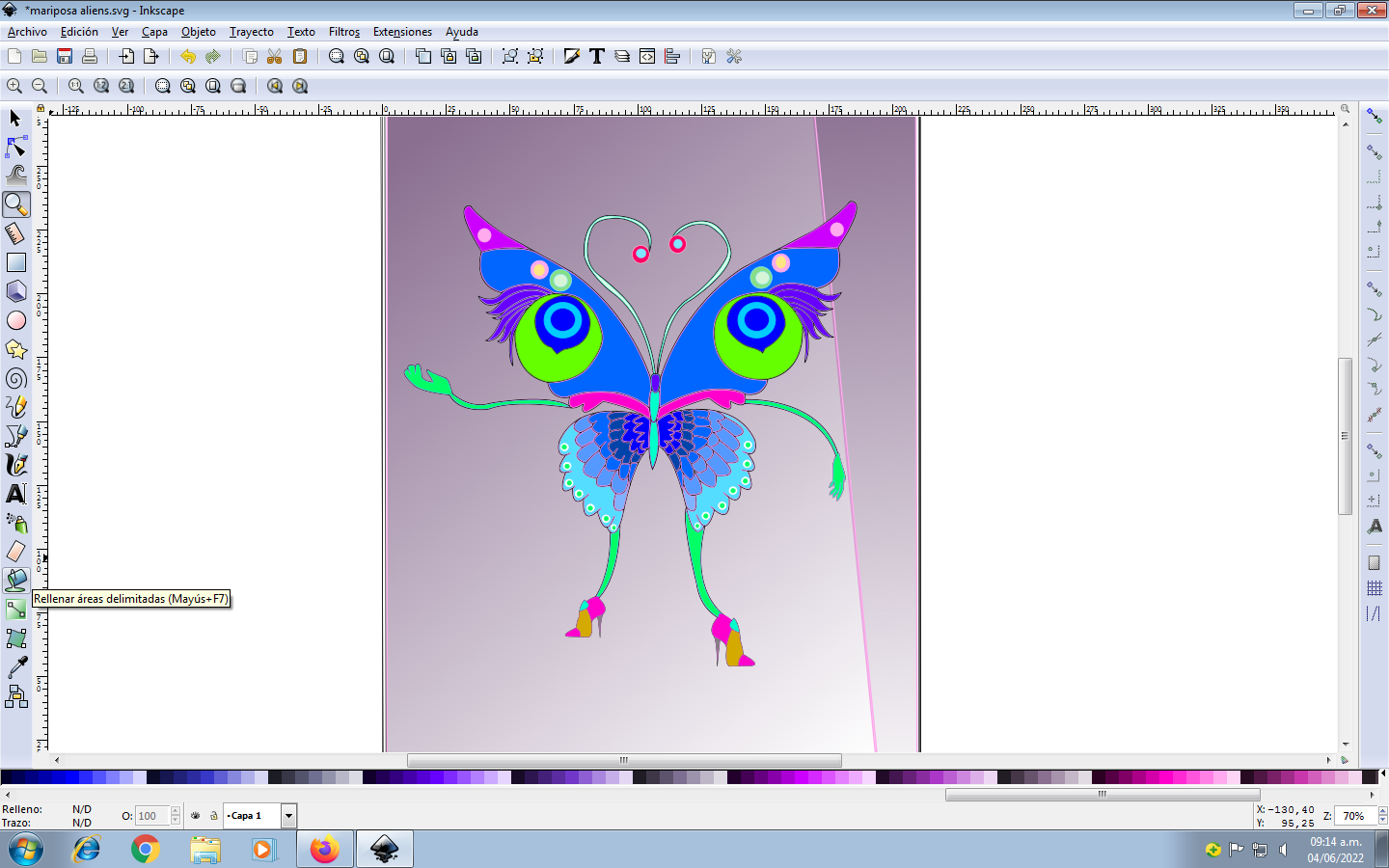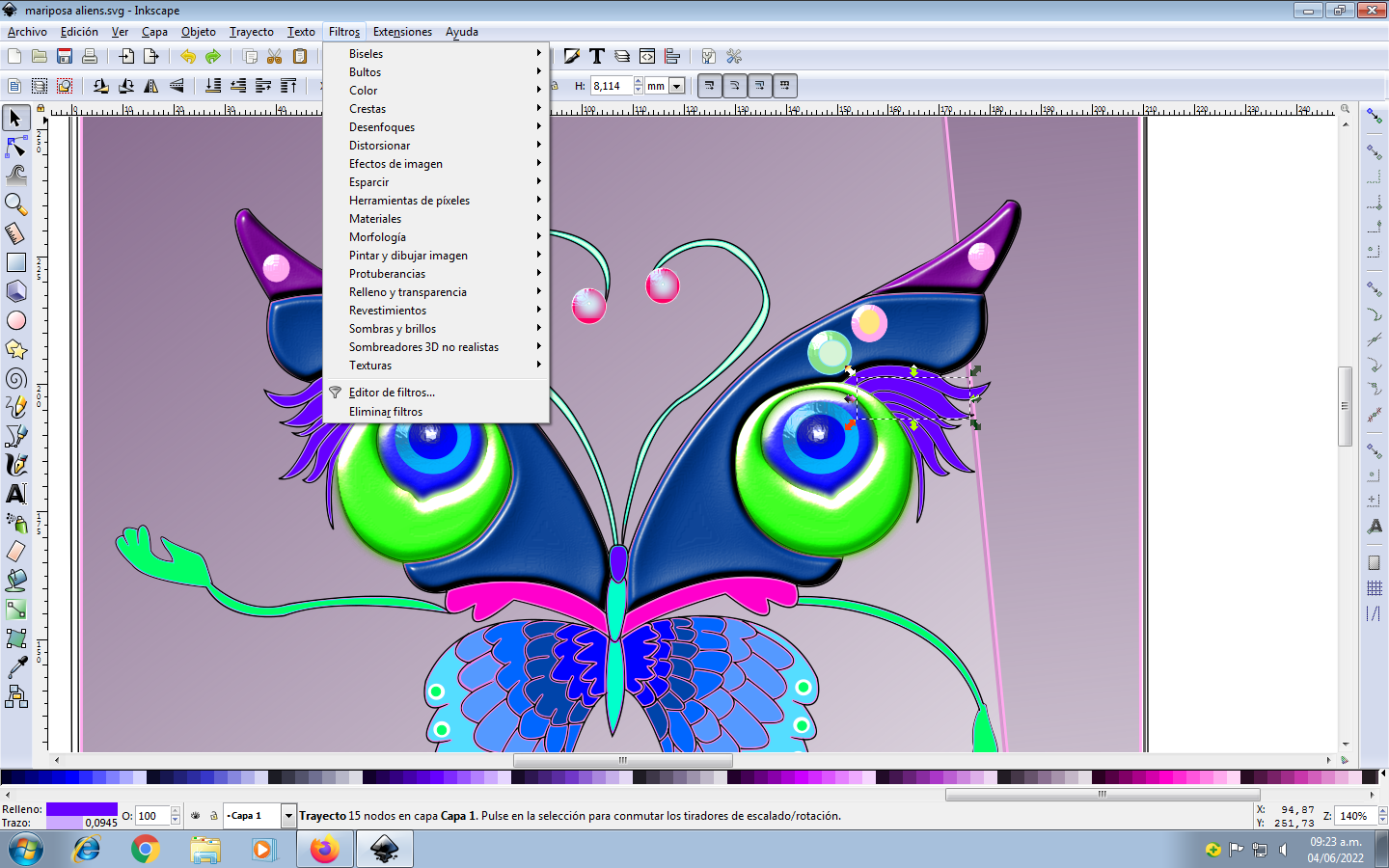 ---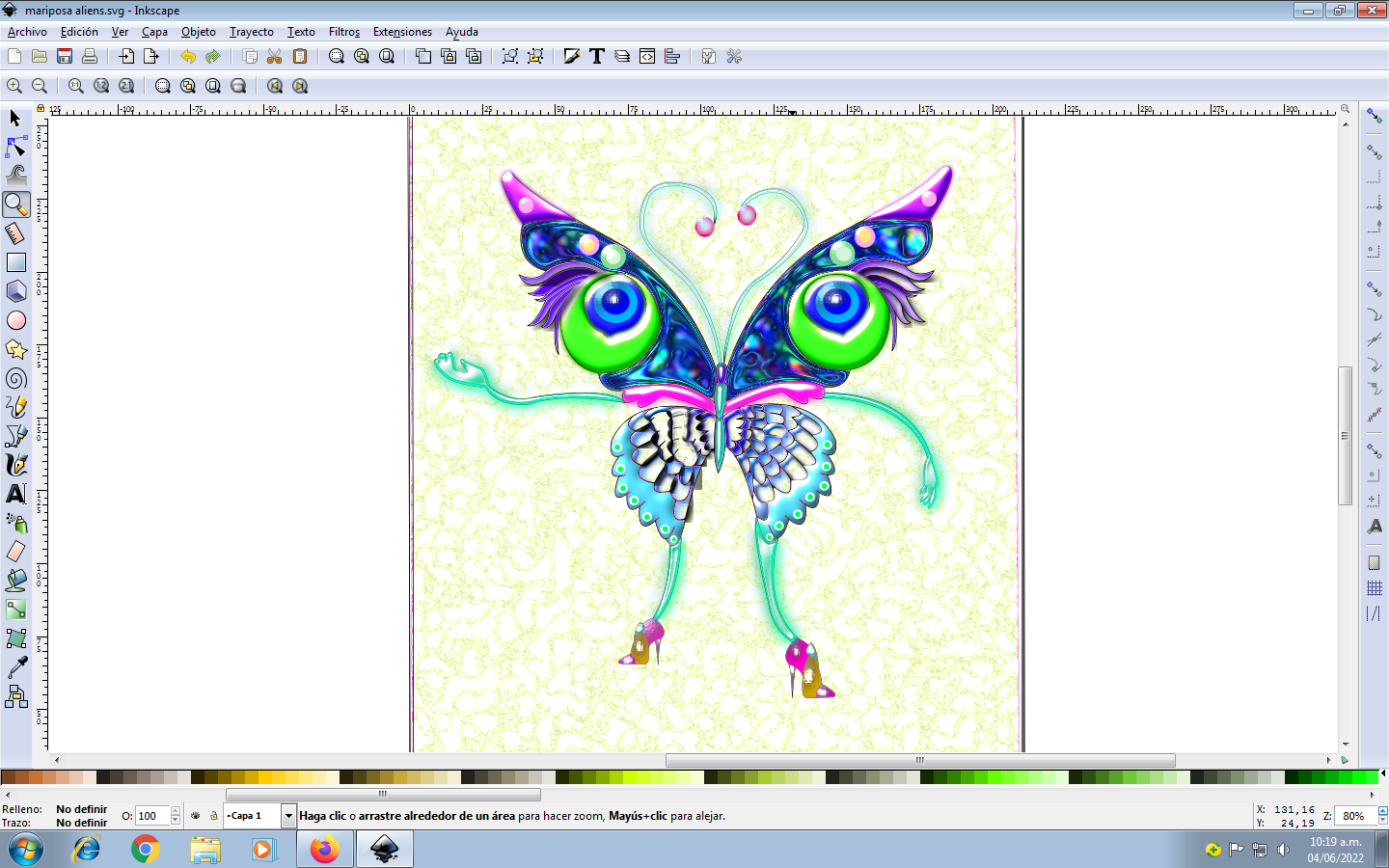 Contenido 100% original de @giocondina/100% original content by @giocondina
Translated with www.DeepL.com/Translator (free version)