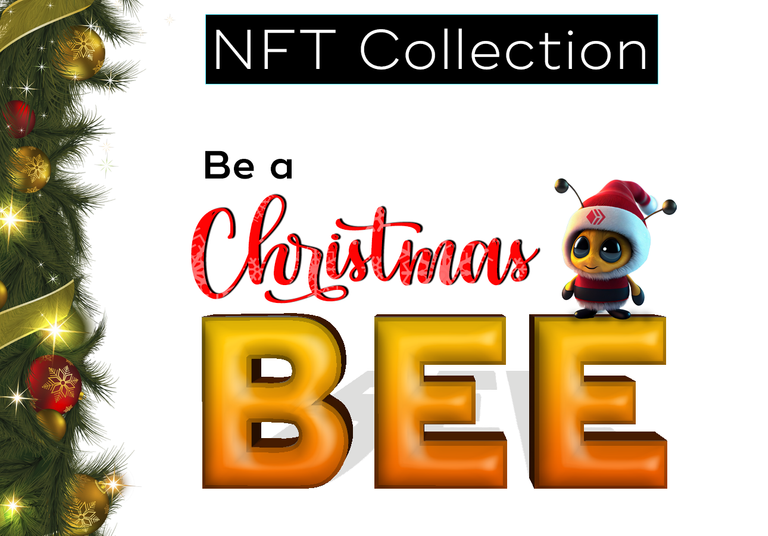 Hello friends!
Today I come with something super special for me! My third NFT collection!
Those who know me better know that I have a weakness for animals, so it's not surprising that my first collection was of little animals versioned in small and cute monsters, and the second of owls, an animal that I love.
This time I want to take advantage of this special time of the year to launch my new proposal. For this occasion, I propose: Bees!
Hola amigos!
Hoy vengo con algo superespecial para mí! Mi tercera colección de NFT!
los que me conocen más saben que tengo debilidad por los animales, así que no es de extrañar que mi primera colección fuera de animalitos versionados en pequeños y tiernos monstruos, y la segunda de búhos, un animal que me encanta.
Esta vez quiero aprovechar que entramos en esta etapa del año tan especial para lanzar mi nueva propuesta. Para esta ocasión les propongo: Abejas!

Bebee is a little bee who invited her friends to celebrate Christmas together, the situation is that with the exception of Bebee, the rest don't have names!!! 😱 So, when you own them, you can name them as you like!
Bebee es una abejita que invitó a sus amigos a celebrar la Navidad juntos, la situación es que con excepción de bebee, el resto no tienen nombre!! 😱 Así que, al adquirirlos, podrás nombrarlos como gustes!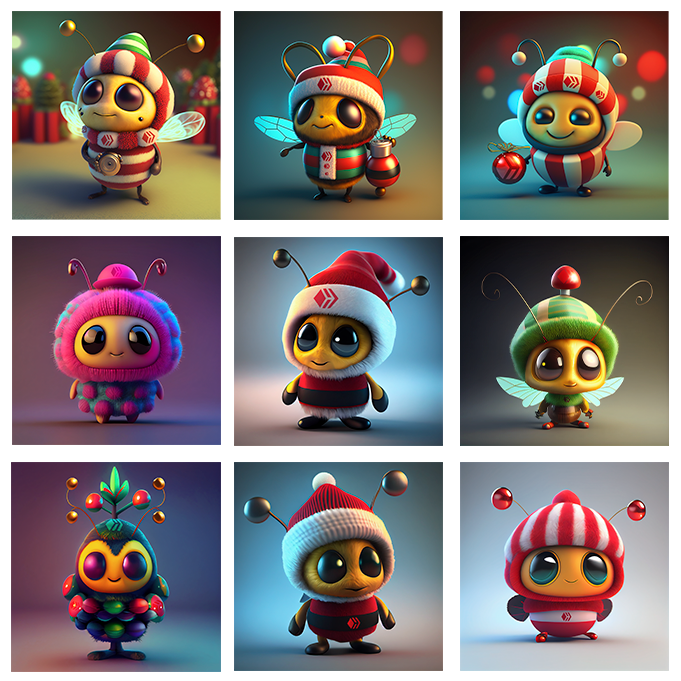 Each of the friends are fans of the Blockchain HIVE, they feel that they really understand them there! So, they decided to somehow add it to their costumes.
These little Christmas bees love to be seen, so they would love to be your avatar during this season and have many people meet them.
I must admit that I had a very, very hard time getting away from them, but if I keep them, they wouldn't enjoy meeting new worlds. So I decided to bring them out at this special time of the year.
I hope you can get your hands on some of them, because the previous Q-TMonster collection, sold out in less than a week, if any of them becomes your favorite, don't think twice and go for it!
Cada uno de los amigos son fans de la Blockchain HIVE, sienten que allí sí, los entienden! Por eso, decidieron agregarlo de algún modo a su vestuario.
A estas abejitas navideñas les encanta ser vistas, por lo que les encantaría ser tu avatar durante esta temporada y que muchas personas las conozcan.
Debo reconocer que me costó mucho, pero mucho, separarme de ellas, y si me las quedo, no disfrutarían de conocer nuevos mundos. Así que decidí que salieran a la luz en esta época tan especial del año.
Espero que puedas hacerte con alguna, pues la colección anterior de los Q-TMonster, se agotó en menos de una semana, si alguna de ellas abejitas se convierte en tu favorita, no lo pienses dos veces y ve a por ella!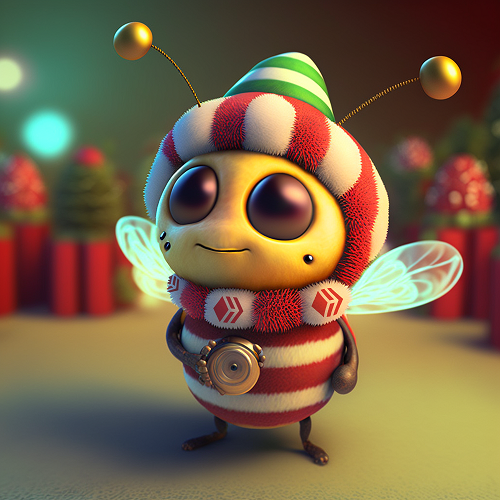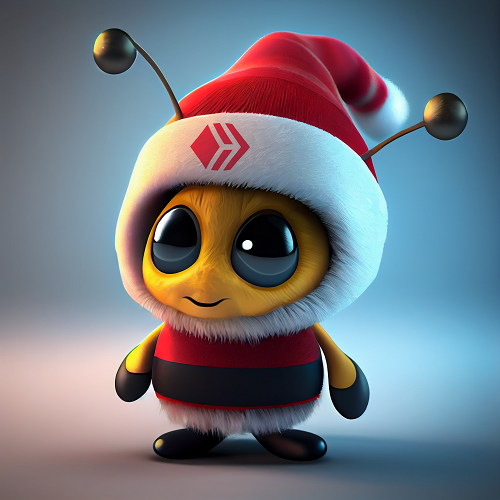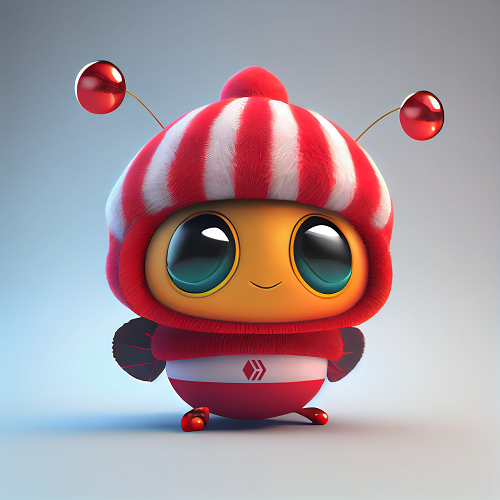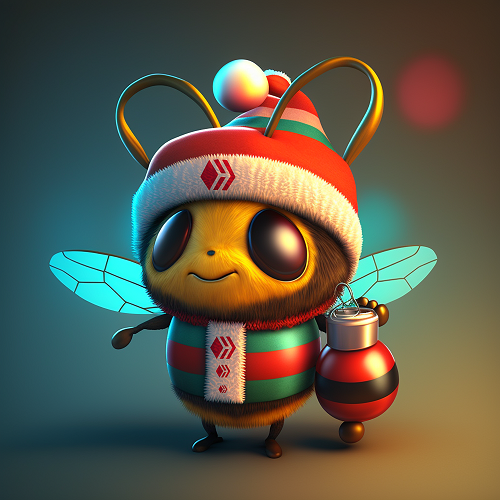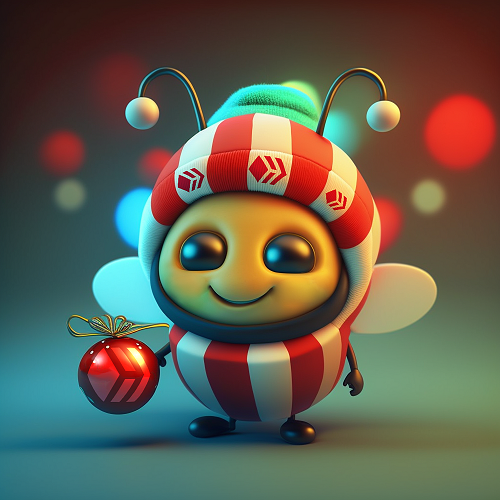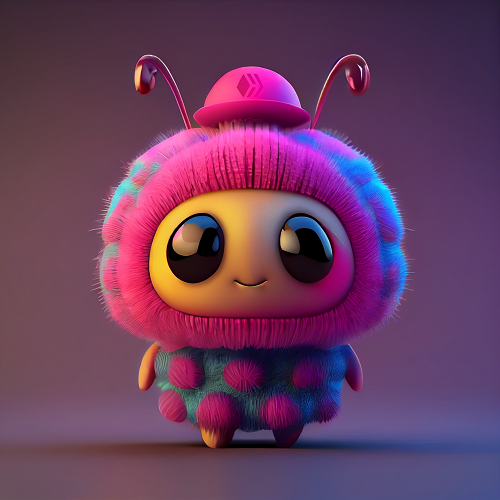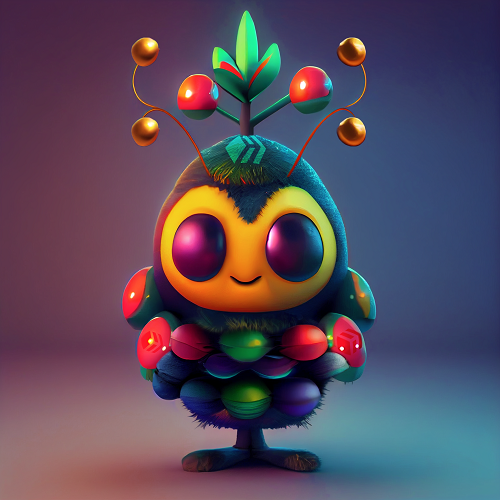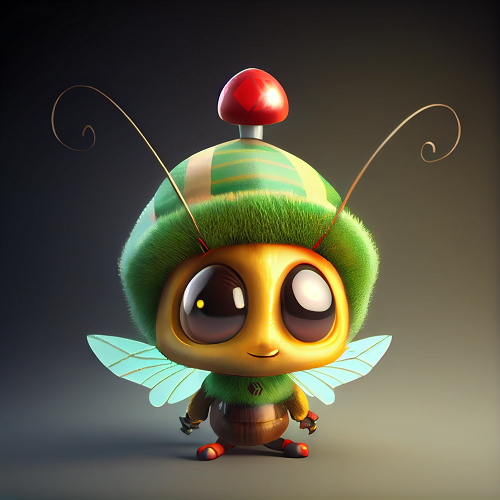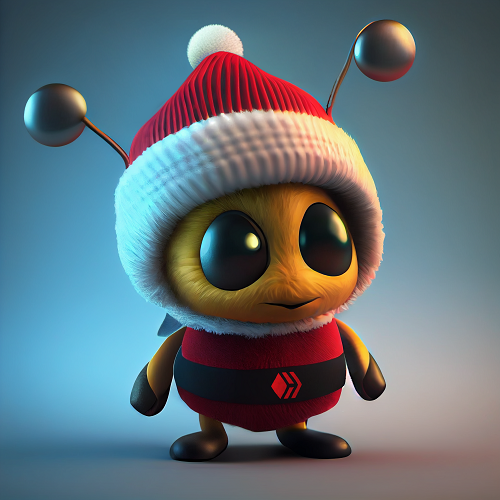 ---

---
All the images were generated with artificial intelligence and then using Photoshop I made some color and shape modifications to adapt them to what I had in my head. I hope that beyond that you can buy or not some of them, you enjoy seeing them because they are very cute little things.
Greetings to all and here below I leave you my link to the @nftshowroom Gallery where the collection will be for sale!
Todas las imágenes fueron generadas con Inteligencia artificial y luego mediante Photoshop les hice algunas modificaciones de color y forma, para adecuarlas a lo que tenía en mi cabecita. Espero que más allá de que puedas comprar o no alguna de ellas, disfrutes viendolas pues son unas cositas muy hermosas.
Un saludo y aquí debajo te dejo mi enlace a la Galería de @nftshowroom donde estará a la venta la colección!
---
⬇️ Click on the image to access the collection ⬇️

---
---

MIS REDES SOCIALES
INSTAGRAM ♦️ TWITTER ♦️ LINKEDIN

Apoyo a la comunidad @hivecuba😍

Apoyo a la comunidad @aliento😍