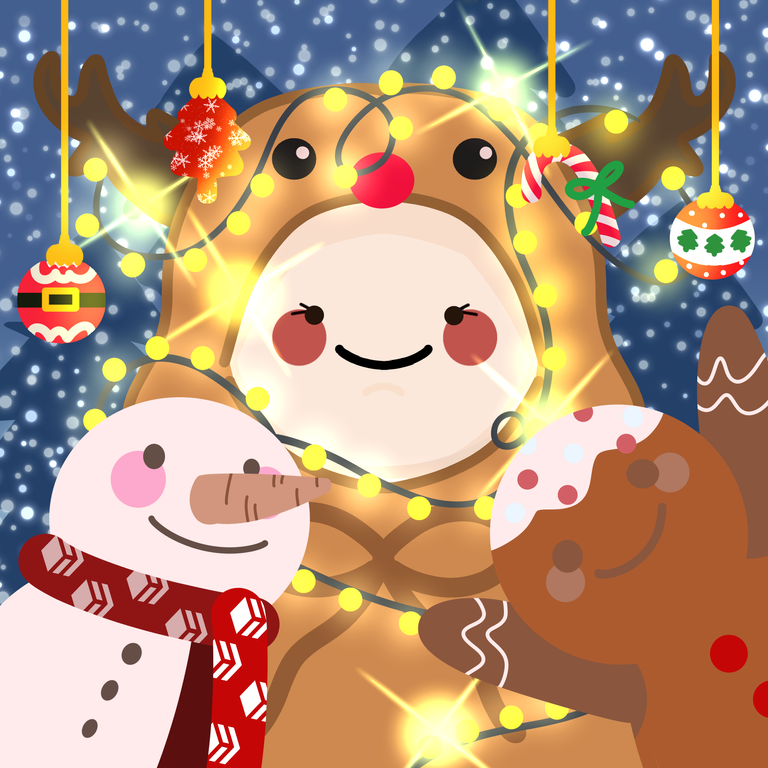 Name
The name Noel means Christmas. As Christians, we celebrate it every 25th of December, which is the birth of Jesus Christ. In Latin, Noel means "birthday". The name Noel is just so perfect for a Christmas chibi character. ^_^
Character Inspiration
The inspiration for this character is, of course, Christmas! Mainly the dominant color of the holiday is red and green. In the process of creating this chibi, I thought of the familiar faces of Christmas such as a snowman, reindeer, and gingerbread. I also put decorations such as Christmas balls, a mini Christmas tree, and a candy cane. Fact, I have never seen real snow, hehe!
Character Story
It is the most wonderful time of the year~ Don't you agree? Noel is in her festive spirit whenever Christmas is coming! She got her two buddies, snowman and gingerbread to celebrate the holiday! Oh, isn't that a nice scarf?
---
This NFT is up for grabs! Check it out here!
All of my NFTs are 1/1 non-generative, hand-drawn art, 1 by 1 produced.
👾 NFT Showroom: nftshowroom.com/jijisaurart
🥰 Open for commissions!
That is it for this art blog. I will see you at the next one!
📸 All photos are owned and taken by me, otherwise credited.
©️jijisaurart