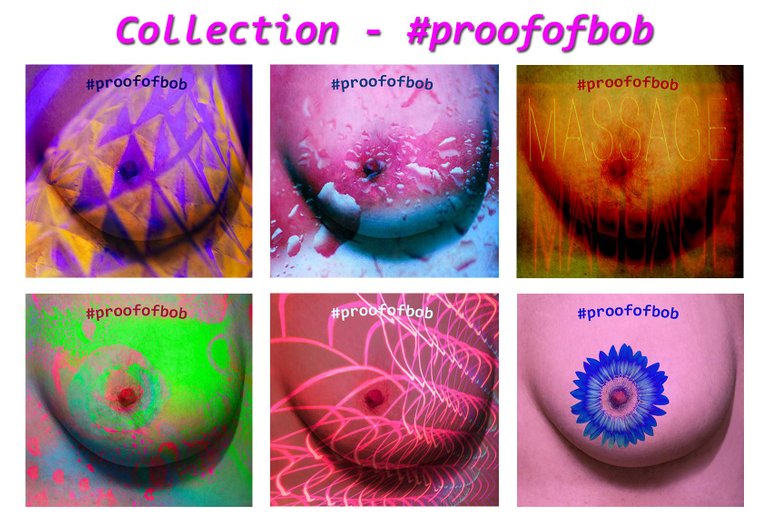 The band played on, oops, correction, the show must go on! There, that's the correct expression. It's been a few challenging months for me on a personal level. I had to step back from online life, including co-hosting on Loud & Proud every Saturday night to deal with real life. Total downer stuff, details don't need to be recorded here. Funny is what we want to hear!
So I'm back on the show again, back to digital life again, with a few blippy blip flips. Before I was away, @unklebonehead sort of teased an additional release out of me. Okay, that didn't sound right. He dared me. There. Direct to the point. Crowd cheers, group virtual beer clinks, chorus of, "Do it, Do it, Do it!" ensues with gusto!
You people are crazy. I'm crazy. You're fueling me to be crazier. I think I like it. I think it's my flavour. Definitely it's my style to be wild.
A short while back, I created a Collection #proofofnipple, which mushroomed out into producing a series of eight #proofofnipple NFT's, dared (inspired?) by @unklebonehead. A nipple wasn't enough. The new dare was for a full bob with nipple, #proofofbob. I thought about cutting out the nipple, I really did. It seems like a theme is developing. What's the plan here? Piece a whole picture of me together body part by body part? Whoa! I'm stopping at weird boob art.
It's a strange experience to take photos of myself at best. It's somehow less strange to selectively crop cut a body part. It becomes an object. That's what I experienced. Now if only I could take said boob, remove it from my body and pose it the way I want to photograph "#proofobob". It would be so much easier with that approach, but hey, I'm not going partial, never mind full cannibal on myself.
In this collection of six unique "#proofofbob", I took things a little further with the designs by incorporating additional elements from other photographs I've taken. Blending layers and effects with a touch of hand painting in Photoshop, I created six #proofofbob, giving each one their own design spin and theme.
In the collection, #proofofbob, each one been minted into a single edition video. A full size original image is included as a downloadable with the purchase of each #proofofbob NFT.

Available for purchase on NFT Showroom:
#proofofbob – Diamond
#proofofbob – Icy
#proofofbob – Massage
#proofofbob – Paintsplash
#proofofbob – Scribbles
#proofofbob – Sunflower

All digital art has been created by Nine using source photos taken with a Pentax digital 35mm camera and 90mm Tamron macro lens.