The Javelin Throwers are an especially savage small tribe of female warriors who live in the Giant Grasslands of Primordia. Well known for wearing suits made from the skins of reptiles they kill, these wild women are rarely seen in any settlement or city. Link
Las Lanzadoras de Jabalina son una pequeña tribu especialmente salvaje de mujeres guerreras que viven en las Praderas Gigantes de Primordia. Conocidas por llevar trajes hechos con las pieles de los reptiles que matan, estas mujeres salvajes rara vez son vistas en ningún asentamiento o ciudad. Link
---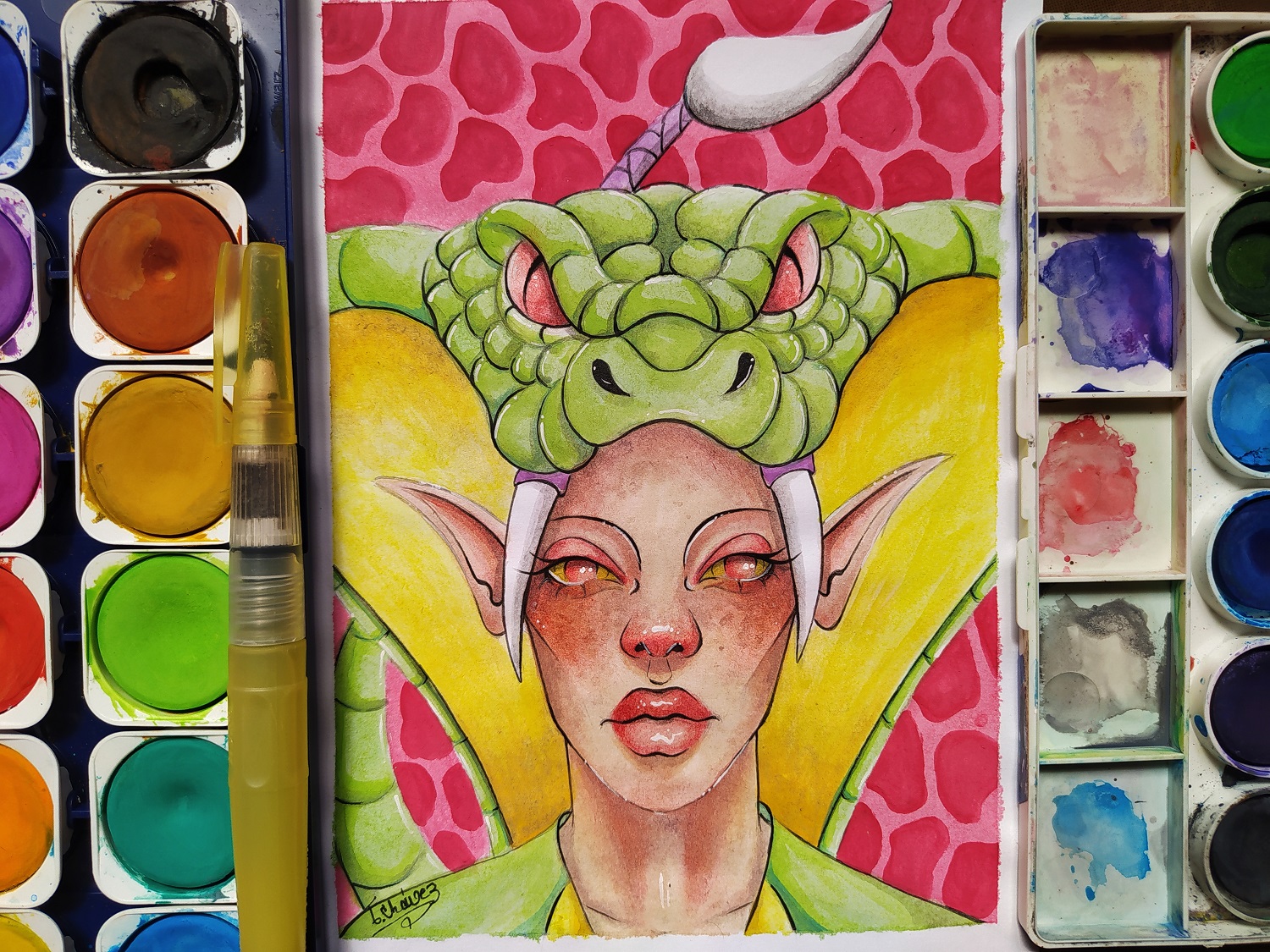 ---
🌿 Javelin Thrower ✨ | 🌿 FAN ART🌿
Original JesberChavez

Hello beautiful people! I hope you are super well today and if you are not, you will see that very soon you will be! I'm here to share a new drawing for this week's #socialmediachallange. The character I chose to draw in my style was Javelin Thrower, a character I've always had a huge fanaticism for, because he's so beautiful and I think he's one of the first cards in the game.
Hola gente bonita! Espero estén super bien el día de hoy y si no lo están, ya verán que muy pronto lo estarán! Vengo a compartir un nuevo dibujo para el #socialmediachallange de esta semana. El personaje que escogí para dibujar a mi estilo fue Javelin Thrower, personaje el cual siempre he tenido un fanatismo enorme, porque se me hace tan hermoso y creo que es de las primeras cartas del juego.
---
⬛➖⬜➖◼➖➖◻➖🌵 PROCESS // PROCESO 🌵➖◻➖◼➖⬜➖⬛
---
I started making the sketch, inspired by the original illustration as it is evident. I thought to make the character in full body, but what I'm really good at is making faces, so I decided to make this fanart with what I'm best at drawing, which are faces. To make the snake, I looked for some references on Pinterest to support my mind of ideas and make a good sketch, so I had the reference of the original illustration and internet references.
Comencé haciendo el boceto, inspirándome en la ilustración original como es evidente. Creí hacer el personaje a cuerpo completo, pero a mi lo que se me da bien es hacer rostros la verdad, así que mejor decidí hace este fanart con lo que mejor se me da dibujando, que son los rostros. Para hacer la serpiente, busque algunas referencias en Pinterest para poder sustentar mi mente de ideas y hacer un buen boceto, así tenia la referencia de la ilustración original y referencias de internet.
The sketch was perfect, it was what I was wishing to do for this drawing. Then I went to work on the color and for that, I just had to look at the color palette of the original illustration, so that my drawing would have the same colors. The illustration of Javelin Thrower has colors like green, red, yellow and some shades of purple, so with those colors I formed my color palette. Obviously I worked on the colors in my style and even though they are not colors that I normally use, I did my best to make them look or adapt more to my style of drawing and painting in it, which I feel I did.
El boceto quedo perfecto, era lo que estaba deseando hacer para este dibujo. Luego me fui a trabajar el color y para ello, solo tuve que fijarme en la paleta de color de la ilustración original, para que mi dibujo tuviera los mismos colores. La ilustración de Javelin Thrower tiene colores como verde, rojo, amarillo y algunos tonos de morado, así que con esos colores forme mi paleta de color. Obviamente los colores los trabaje a mi estilo y a pesar de que no son colores que yo uso normalmente, hice mi mejor intento para que se vieran o adaptaran mas a mi estilo de dibujo y pintado en el mismo, cosa que siento que si logré.
I don't know why I liked this drawing so much in terms of color work, I feel that I worked very well the colors to leave such a nice finish, the truth is that I was surprised with the result and final finish of this drawing. To finish with this illustration, the only thing I had to do were the final details, as I always tell you in my publications, after making the shadows, I go to make the linear and at the end I make the details in white, which would be the shines in the character and that would be it, that would be all.
No se por qué este dibujo me gusto tanto en cuanto al trabajo de color, siento que trabaje muy bien los colores para que dejaran un acabado tan lindo, la verdad es que quede sorprendido con el resultado y acabo final de este dibujo. Para finalizar con esta ilustración, lo único que me toco hacer fueron los detalles finales, como siempre les digo en mis publicaciones, luego de hacer las sombras, me voy a hacer el linear y al final hago los detalles en blanco, que serian los brillos en el personaje y listo, eso seria todo.
¡I hope you like it!
¡Espero que te guste!

⬜️◾️🌿"Javelin Thrower"🌿 Jesber's Version◽️⬛️
---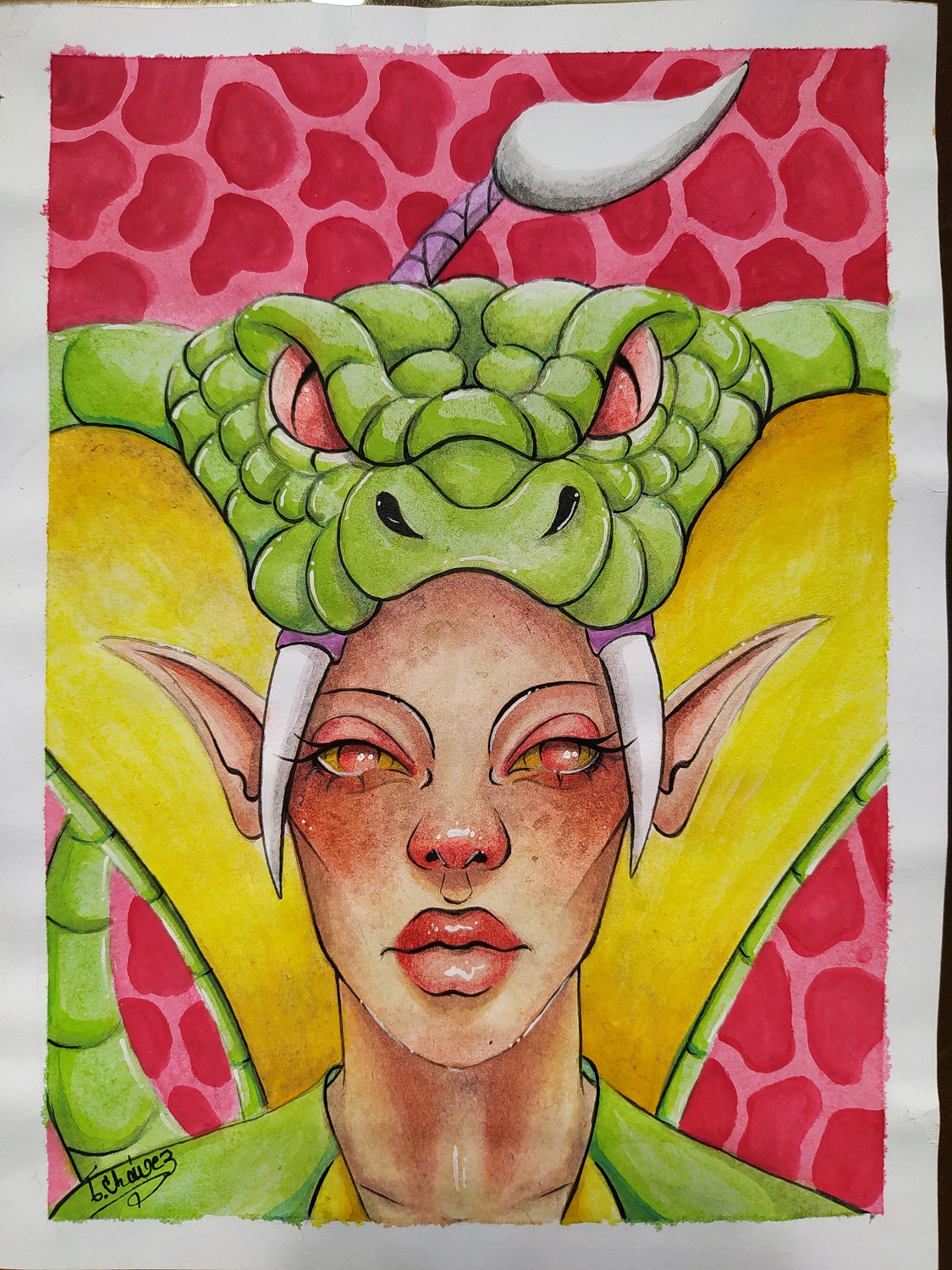 Original Jesber Chavez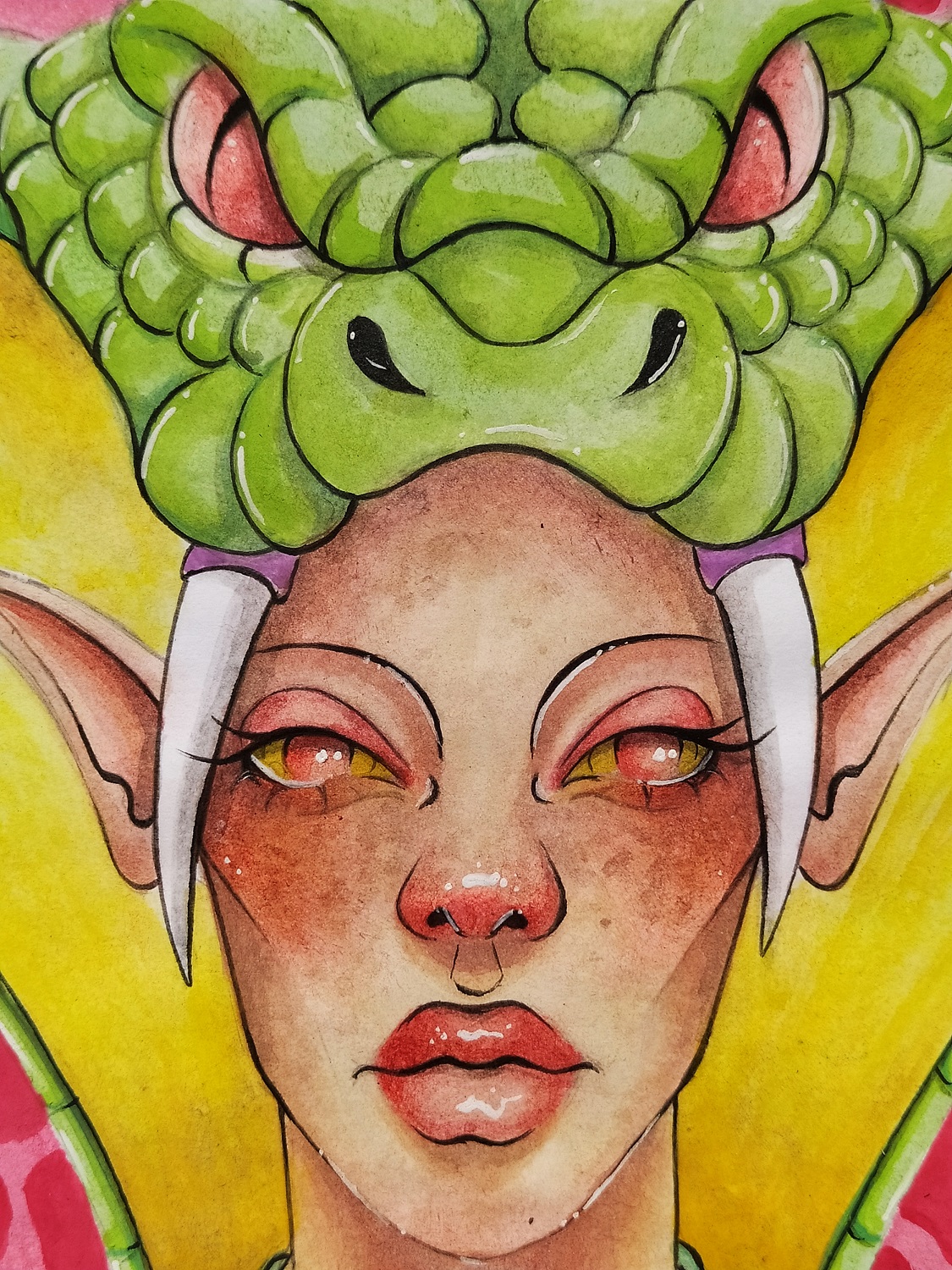 ---

🌿Javelin Thrower🌿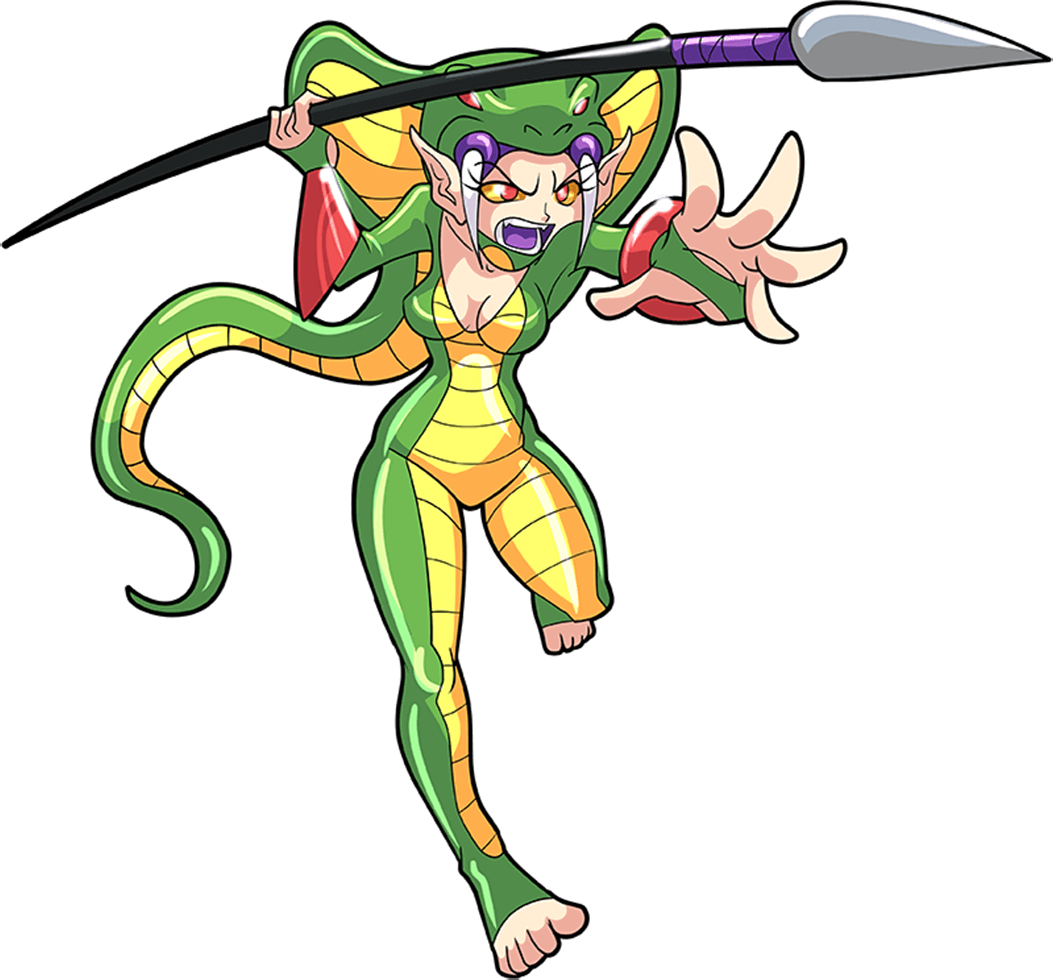 Link

Summary of the Process
Resumen de todo el Proceso
---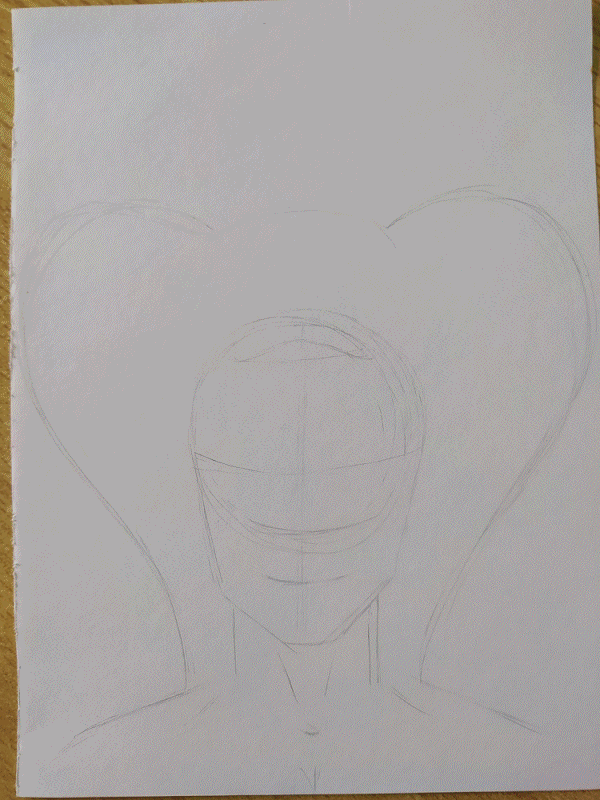 ---

✨Thanks for entering the publication.✨

✨Gracias por entrar en la publicación.✨
---
NFTShowroom
Rarible
GhostMarket
Instagram
---
---
Translated thanks to Deepl
Traducido gracias a Deepl
https://www.deepl.com/translator
---