Greetings my dear friends readers and art lovers, today, I bring you a tender and adorable but powerful sorcerer has awakened the most terrifying power "the eye of RENIAL" a demon capable of corrupting even the purest souls and destroy entire universes.
Saludos mis queridos amigos lectores y amantes del arte, el día de hoy, les traigo a un tierno y adorable pero poderoso hechicero ha despertado el poder más terrorífico "el ojo de RENIAL" un demonio capas de corromper hasta las almas más puras y destruir universos enteros.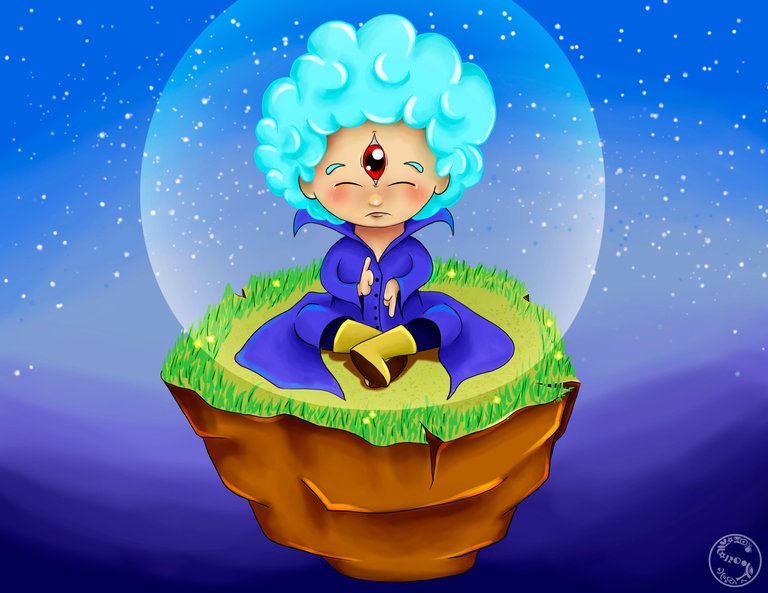 Making this little fella was quite a challenge as the style is not what I usually use, but it's nice to wander through different meadows and try out the tastes that each new piece leaves us with.
Hacer a este pequeño amigo fue todo un reto ya que el estilo no es el que generalmente uso, pero es agradable pasear por diferentes praderas y probar los gustos que nos deja cada nueva pieza.

It took me about 3 hours to do this little fellow since I used several layers, one for each color and one additional for shadow and one for shimmers, so yes... it was a lot of layers. I still enjoyed it a lot and I liked that his cute and chubby look is interrupted by that eye. I leave you a small Gif where you can see the whole process of creation and also some images if you want to detail more in any frame.
Me tomo aproximadamente 3 horas realizar este amiguito ya que utilice varias capas, una para cada color y una adicional por sombra y otra para brillos, así que si… fueron muchas capas. Igual lo disfrute mucho y me gusto que su aspecto tierno y regordete sea interrumpido por ese ojo. Les dejo un pequeño Gif donde se aprecia el proceso completo de creación y además algunas imágenes por si quieres detallar más en algún fotograma.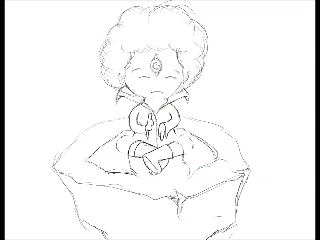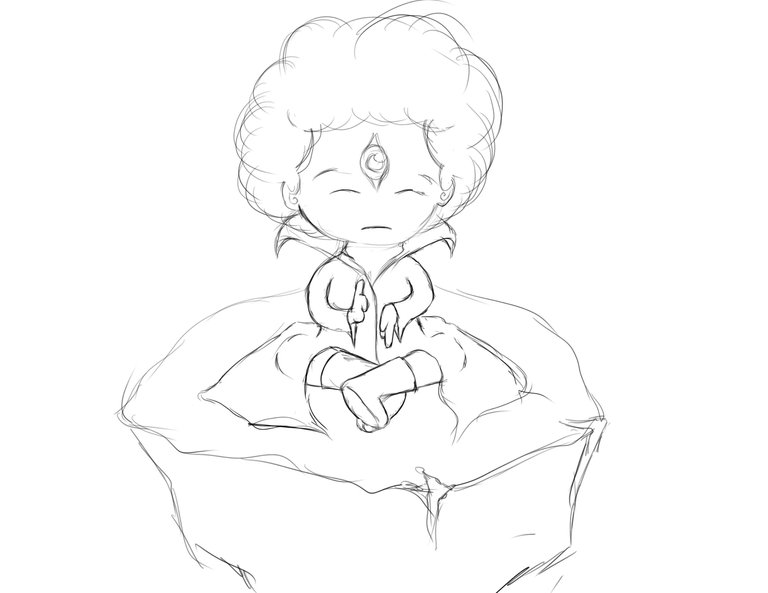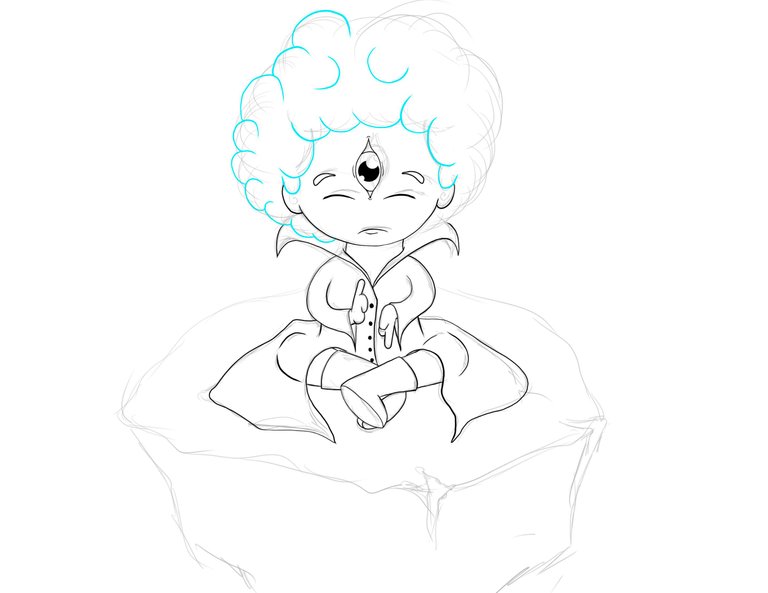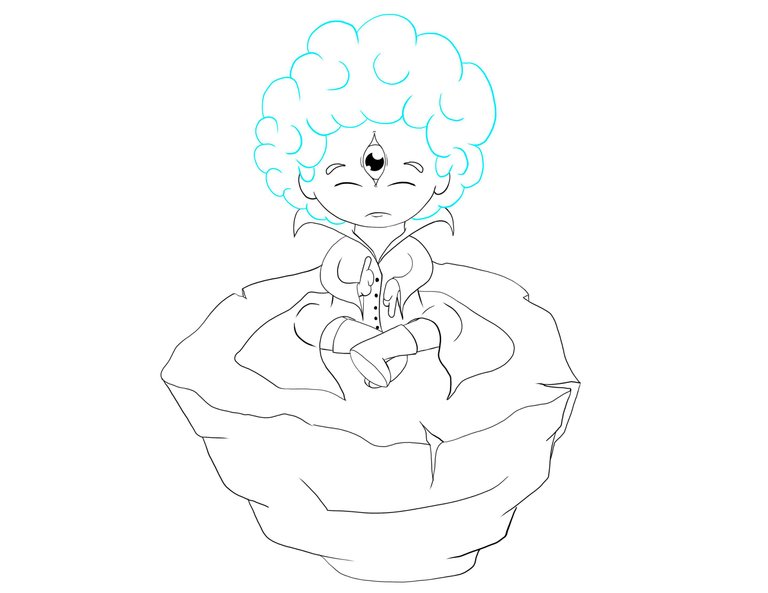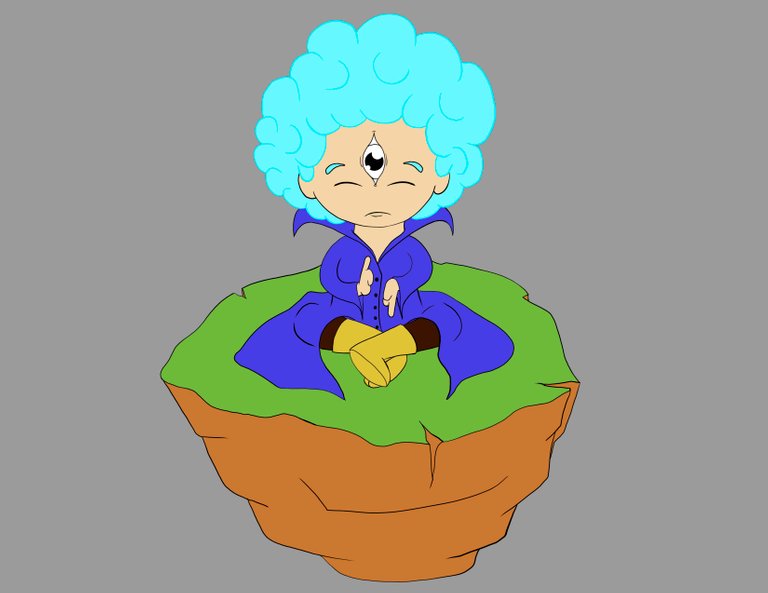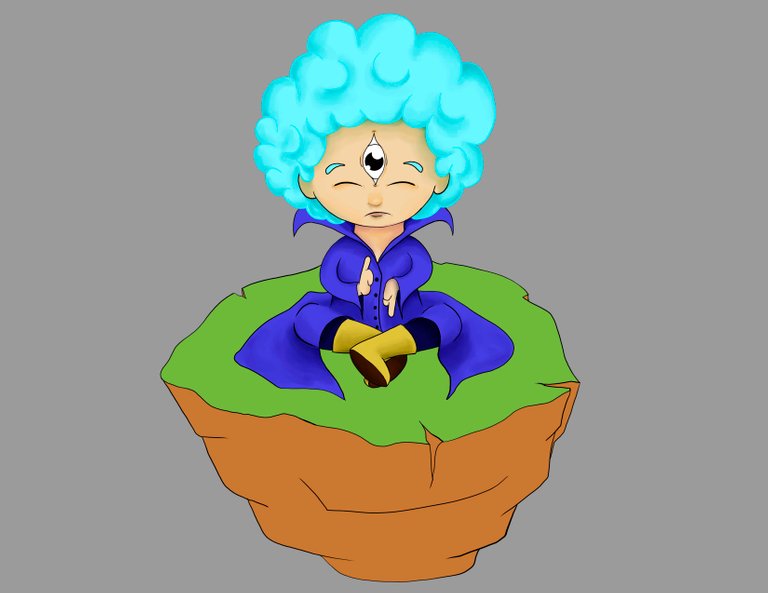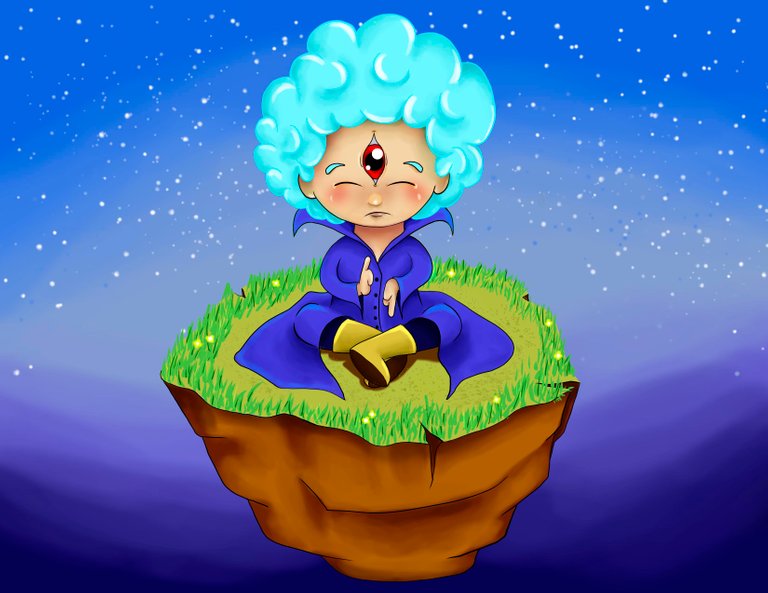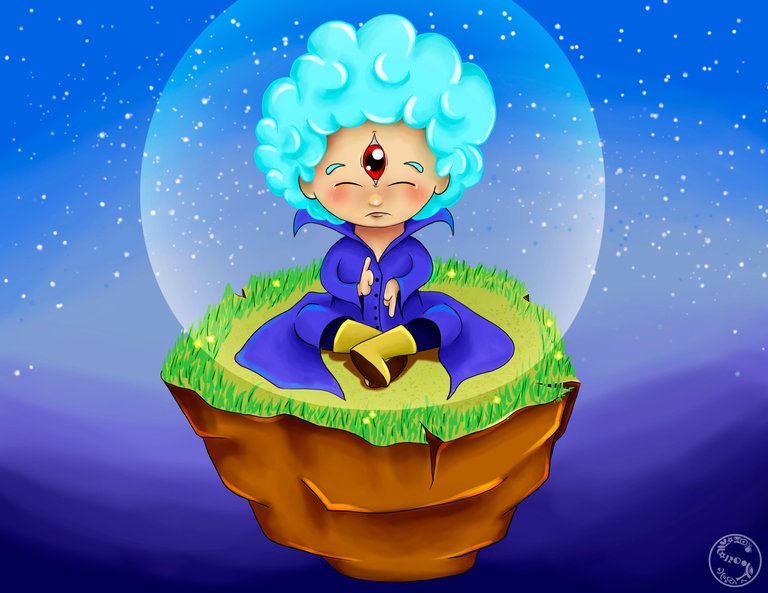 I hope you just to this little wizard, you enjoyed the post, love you @shirahoshi and I wait for you in a next opportunity.
Espero que justo a este pequeño hechicero, disfrutaran del post, los quiere @shirahoshi y los espero en una próxima oportunidad.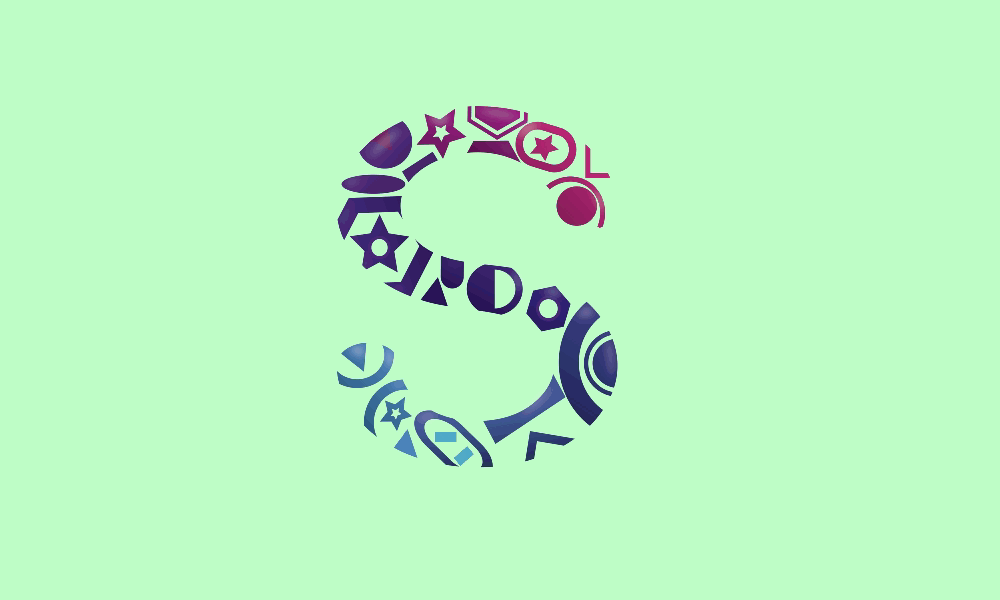 The Step by Step Gif was made by me in AdobePhotoshop CC2014.

The logo was designed by me in Adobe Illustrator CC 2015 and its animated version was made in After Effects CC 2017.