The Real Superheroines of Hive Valley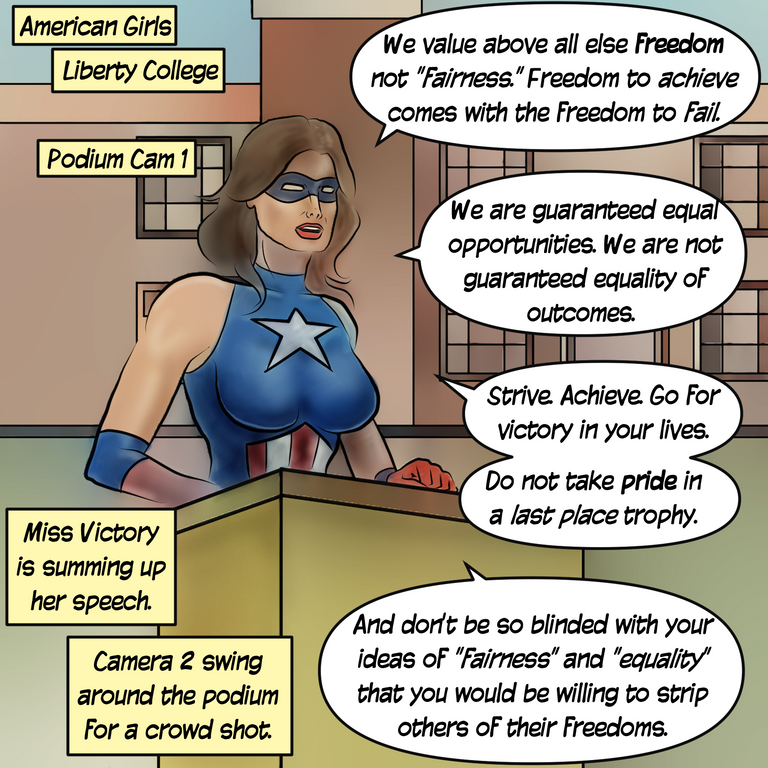 A new chapter of Real Superheroines is launching now!
Time for Miss Victory to get some camera time. It's been forever since she killed that vampire and had her swimsuit destroyed by Bloody Mary's death throe.
This promises to be a boring, uneventful chapter as she gives a keynote speech at Liberty College in Hive Valley.
Boilerplate:
The Real Superheroines of Hive Valley is a webcomic about a reality television show following the lives of seven public domain superheroines that all live together in the same mansion in the elite community of Hive Valley.
You can read the series from the beginning ---> HERE.
Drawn in Clip Studio Paint Pro on a Surface Pro 4. Here is the time lapse video: