"Before coronapocalypse, people were so distracted by items presenting themselves throughout life; items that really do not matter. Noise for the mind. Ways to distract the heart. Escape goats, scapegoats (work, projects, moving targets, parties) for getting away from conditions of the soul and heart that must be fully faced and dealt with. Now there are no more distractions, noise evaporated. Everyone must face their truth now: their Demons and their Angels."
― C. JoyBell C.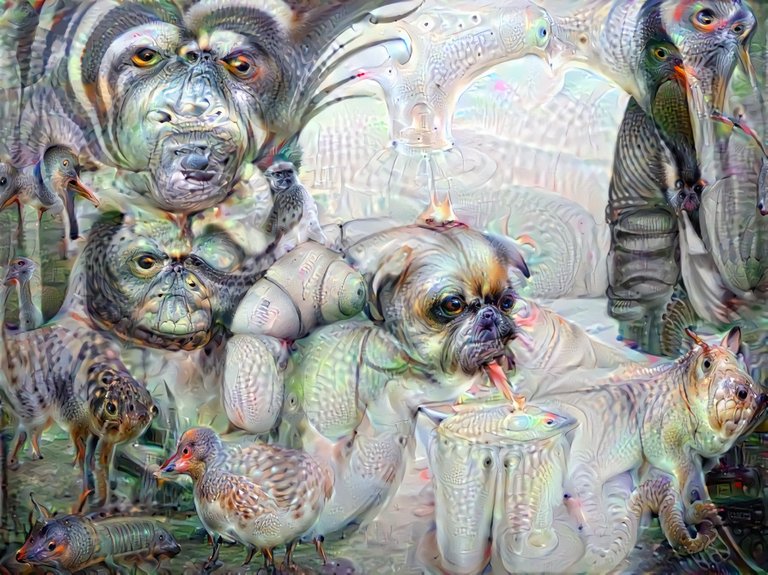 this is the Deep Dream Neural Style of my drawing
I published the original drawing on February 10th 2018, so three years ago almost to the day. I created the drawing especially as a trade with a Serbian Artist Friend, before I went there for an exhibition. Here is the original as published: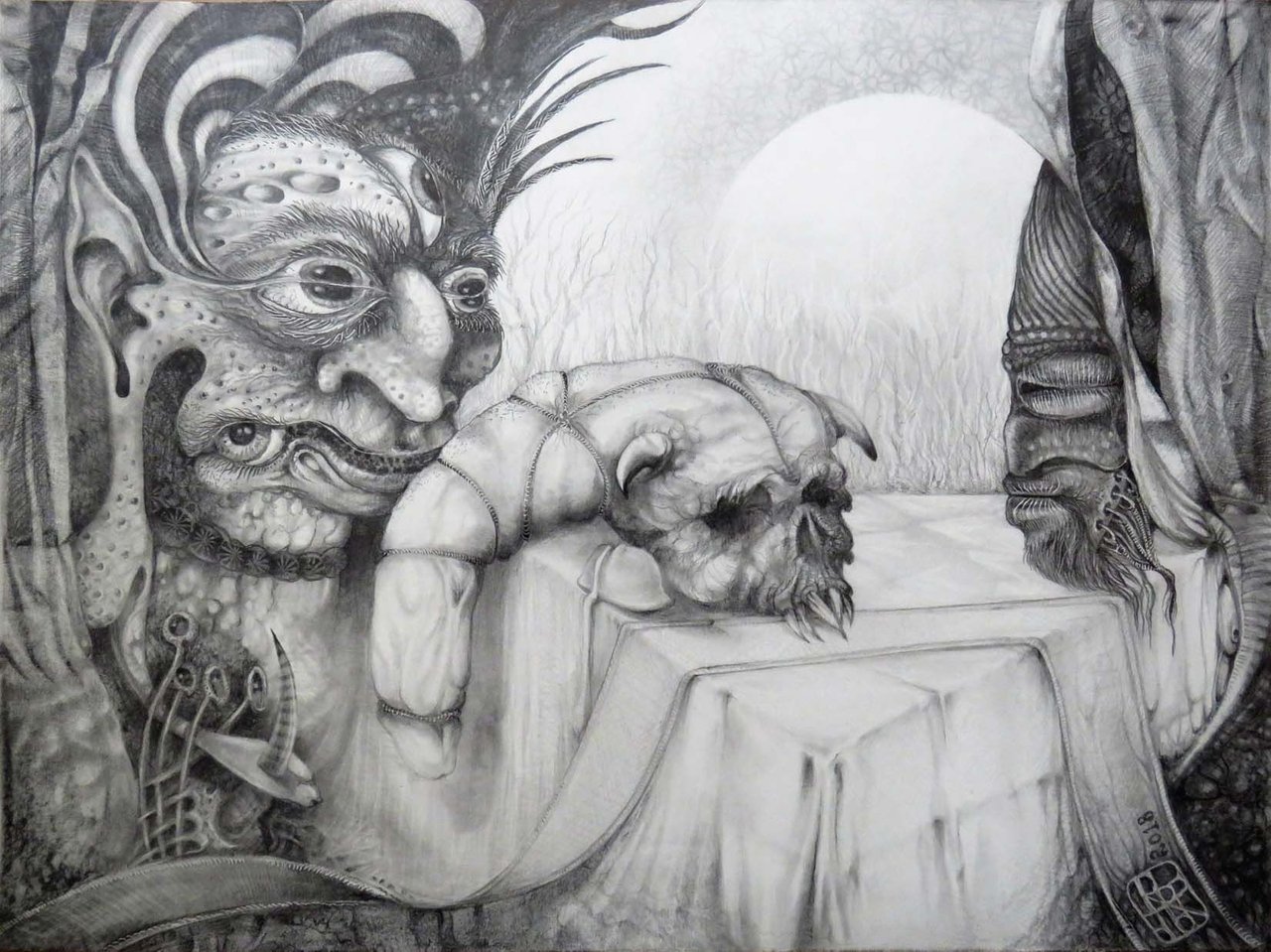 The above image links to my previous post, of course originally on Steemit, but I edited the post with a new footer and URL pointing to PeakD instead.
graphite on paper - 40 x 30 cm - 2018
this is my tongue-in-cheek spoof of the Norse mythological characters Loki (disguised with a punk mask)
and Garmr (the cute pug-hellhound/scull/dildo creature)
The setting: "It's all on the table"
Here is another Deep Dream variation, this one used a Template overlay from one of my paintings.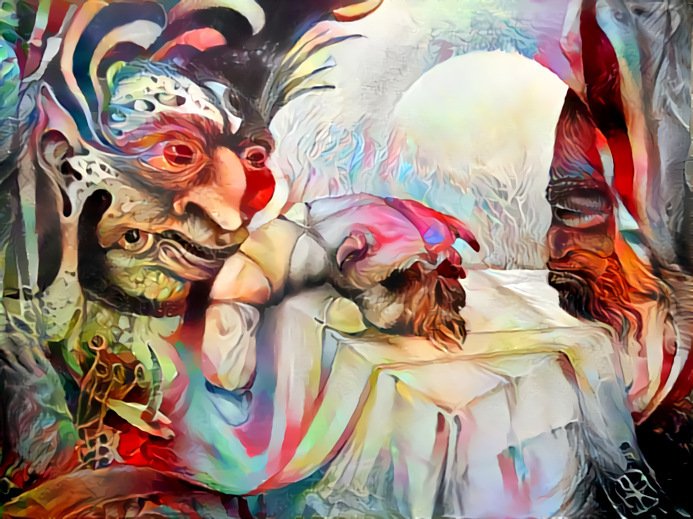 Link to the Deep Dream Image
Note: Links to
my Deep Dream stuff
would only work if you are logged in to Deep Dream. To join is free, and maybe you like it enough and start playing with it yourself.
I should be adding this drawing to my website - I planned on doing that, but it slipped my leaky mind. So far, it is found on my Pixels site, where you could get prints.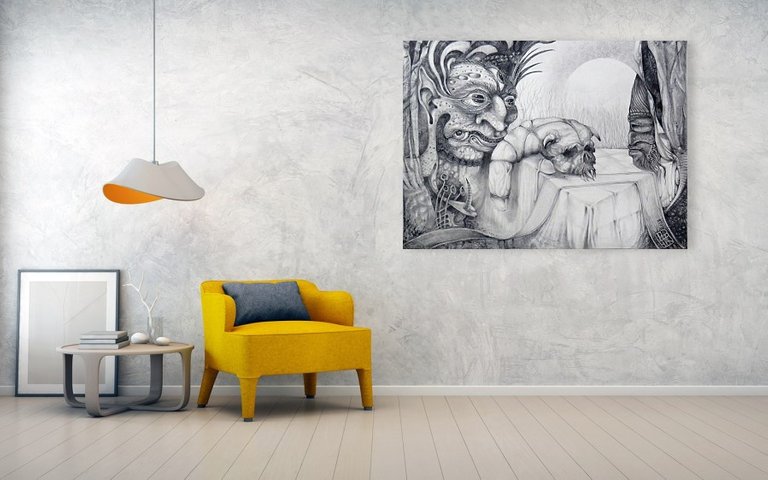 Prints available at Pixels - showing a oversized print, but I recommend to go to the original size 40x30 cm
---
Visit my website
▼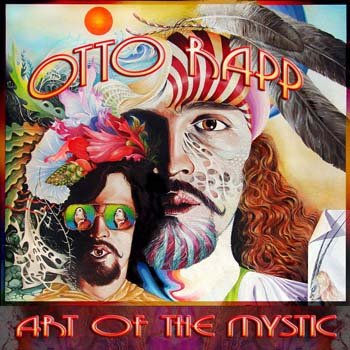 PRINTS OF MY ARTWORK AVAILABLE HERE: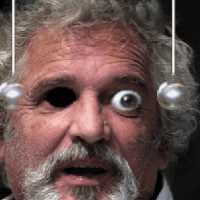 If you find this useful, please repost!
MY INTRODUCTION - ABOUT MY WORK