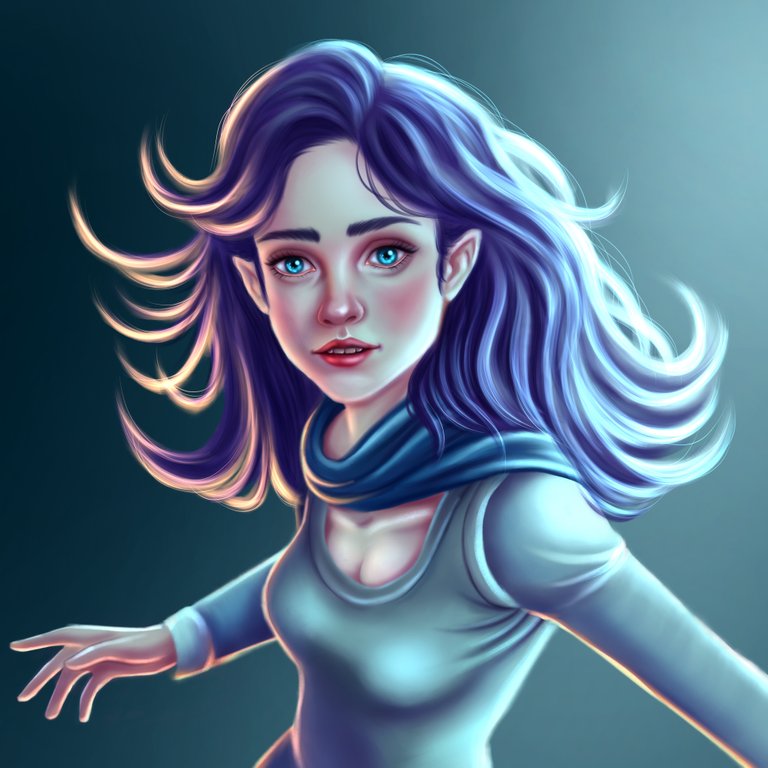 ---
Hello everyone dear community, have a happy day, welcome to my art blog. This new start on the platform allowed me to experience new ways of drawing, I sincerely think that I have improved a little more my drawing style, although it has been a long process and continuous learning I think I can still improve even more, every day you learn new things. The post I bring you next is about splinterlands, but this time I will publish it in social media, for my first participation in this section I decided to make the RIVER NYMPH.
Next I show you the step by step of the development of the illustration.
Hola a todos querida comunidad, tengan todos un feliz día, bienvenidos a mi blog de arte. Este nuevo inicio en la plataforma me permitió experimentar nuevas formas de dibujo, pienso sinceramente que he mejorado un poco más mi estilo de dibujo, aunque ha sido un proceso largo y de continuo aprendizaje pienso que todavía puedo mejorar aún más, cada día se aprenden cosas nuevas. El post que le traigo a continuación es sobre splinterlands, pero está vez lo publicaré en social media, para mí primera participación en esta sección decidí realizar a la RIVER NYMPH.
A continuación les muestro el paso a paso del desarrollo de la ilustración.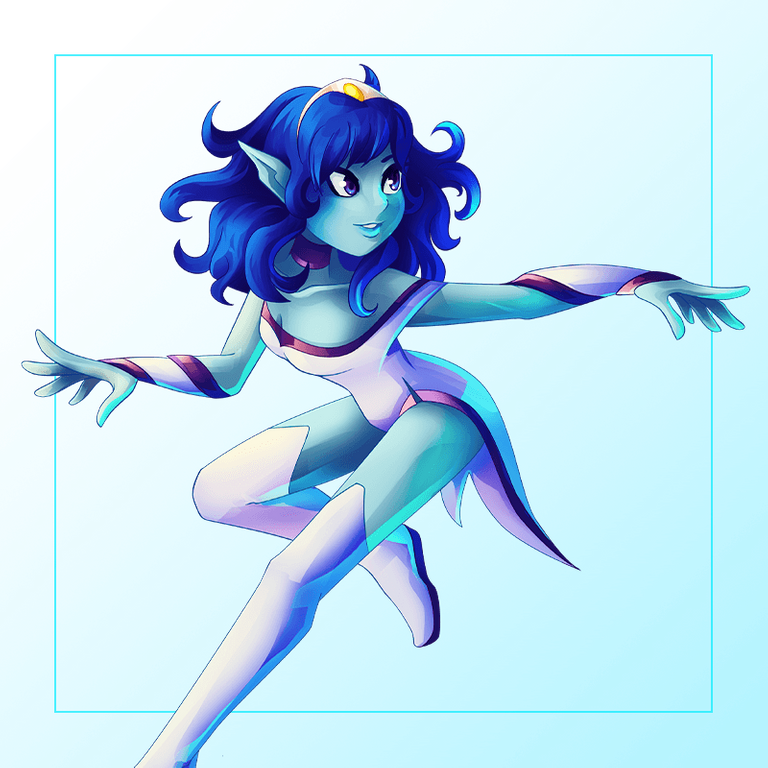 Drawing development / Desarrollo ✏️
---
River Nymphs inhabit the rivers of the Splinterlands. Shy and reclusive, they usually remain hidden beneath the water's surface. However, they have a strong respect for life, and they have been known to aid those in need. They are also fiercely protective of their homes and will defend it if it is threatened.
Las ninfas de río habitan los ríos de las Tierras Esparcidas. Tímidas y solitarias, suelen permanecer ocultas bajo la superficie del agua. Sin embargo, sienten un gran respeto por la vida y se sabe que ayudan a los necesitados. También protegen ferozmente su hogar y lo defenderán si se ve amenazado.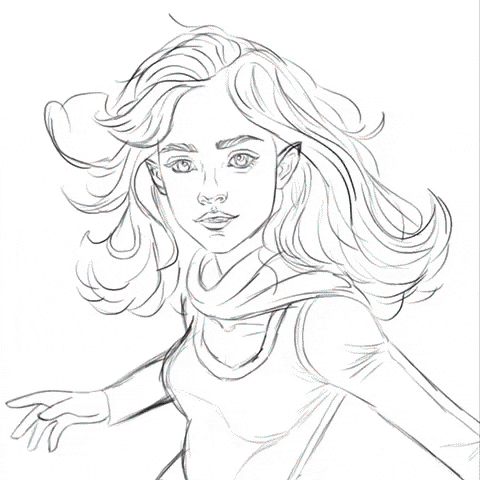 I decided to take as a reference the RIVER NYMPH because I wanted to experiment with the bluish tones characteristic of the skin of that character, usually in the past I had difficulty with this type of skin tones, for this character I wanted to do it in such a way that it had pink tones with the intention of creating a pale and well polished skin. For the pose I was guided by the reference card, but changing the position of the body, I wanted to recreate a young girl as a dynamic pose, for the selection of colors, I used between blue and pink tones, but with low saturation and low brightness. I wanted the hair to have a somewhat disheveled movement to give that aspect of mobility that I wanted.
Decidi tomar como referencia a la RIVER NYMPH ya que quería experimentar con las tonalidades azuladas características de la piel de ese personaje, por lo general en el pasado se me dificultaba este tipo de tonos de piel, para este personaje quise hacerlo de forma tal que tuviese tonos rosas con la intención de crear una piel pálida y bien pulida. Para la pose me guíe con la carta de referencia, pero cambiando la posición del cuerpo, quise recrear a una chica joven como una pose dinámica, para la selección de los colores, use entre tonos azulados y rosa, pero con baja saturación y bajo brillo. El cabello quise que tuviese movimiento algo desaliñado para dar ese aspecto de movilidad que quería.
I continued drawing, placing the base colors of the character, as I was advancing in the work I was blurring and mixing the different colors to achieve a better integration in them, as you know I like to divide the work in sections, so for this design I separated the layer of the skin, clothes and hair, this makes it easier for me to modify some of those parts more easily. When I have the base colors ready, I begin to place layers of shadows and I mix them little by little, at the end I place the glows, in the case of this design I used two light sources, a direct cold one and a warm indirect one, this to achieve a better contrast in the illumination. At the end I put small flashes of light on the lips, eyes and nose to give more life to the Nymph.
Continúe dibujando, colocando los colores base del personaje, a medida que iba avanzando en la obra iba difuminando y mezclado los diferentes colores para lograr una mejor integración en ellos, como ya saben me gusta dividir el trabajo en secciones, así que para este diseño separé la capa de la piel, ropa y cabello, esto me facilita la modificación de alguna de esas partes más fácilmente. Cuando ya tengo los colores base listos, empiezo a colocar capas de sombras y las voy mezclando poco a poco, al final coloco los brillos, en el caso de este diseño use dos fuentes de luz, una directa fría y una indirecta cálida, esto para lograr un mejor contraste en la iluminación. Al final le coloque pequeños destellos de luces en labios, ojos y nariz para darle mayor vida a la Nymph.
Final design / Diseño final ‍🎨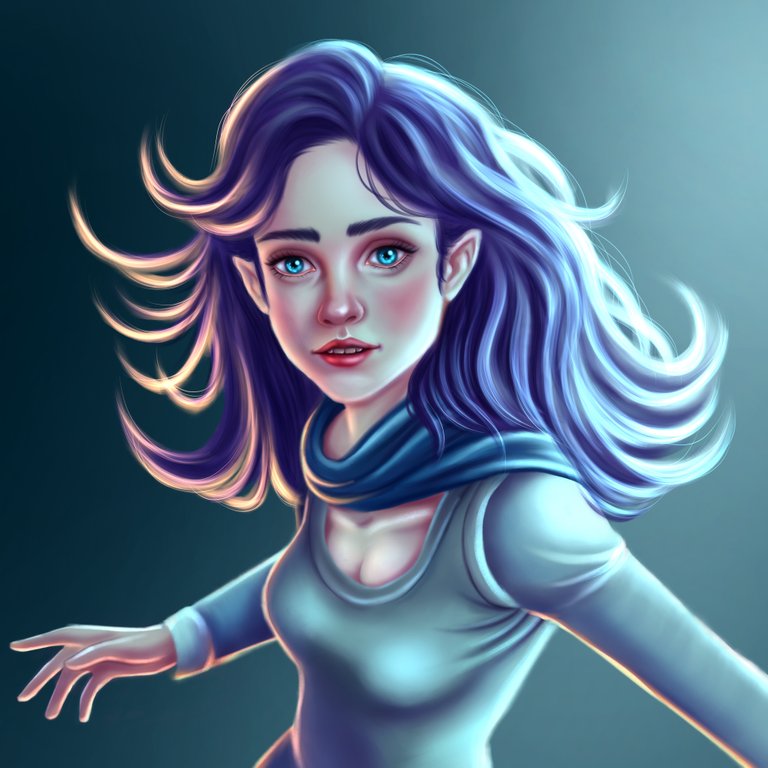 Used tools / Herramientas usadas📌
---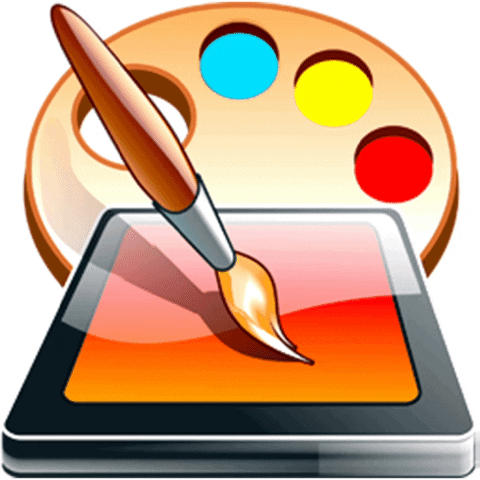 Programs: Imovie
Procreate
SketchBook
Tablet: Ipad Pro
Apple Pencil

Brushes: Airbrush
Pencil
Felt-tip pen
Skin brush

Time: 5 hours

Past drawings / Dibujos pasados 🔙
---
Thank you for your attention. We'll see you again in the next post, don't miss it.
Gracias por la atención prestada. Nos veremos de nuevo en el proximo post, no se lo pierdan.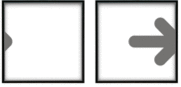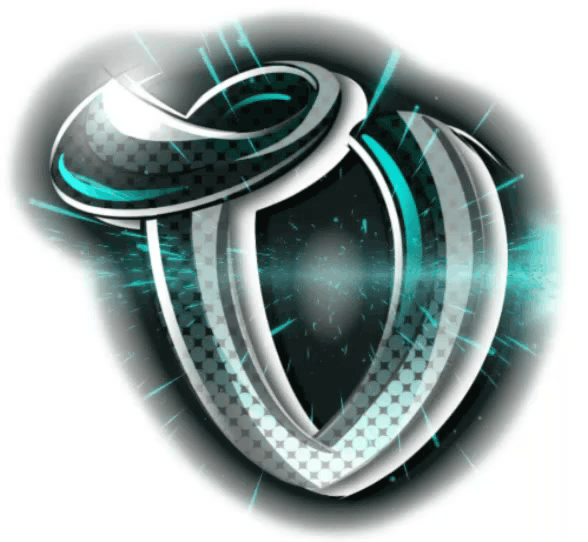 Copyright © @victartex - All Rights Reserved. Design and editing by own authorship.
El punto de partida de todo logro es el deseo.
Napoleon Hill