A living nightmare occurred. On Christmas Day, the temperature went from 25 degrees to -16 degrees in a matter of 6 hours and the sprinkler pipes on the floor above me in the studio building burst. Thousands of gallons of water rained onto my studio for 24 hours.
Luckily, the work was under plastic so the stored work didn't get wet. All the work that was hanging on the walls got wet but the stretched oil and dried acrylic on canvas didn't seem to take much damage. I just hope the stretcher bars don't warp.
I got back to chicago from visiting family to see that both 40 gallon trash cans were filled up with water, along with every other receptacle that water could be stored in.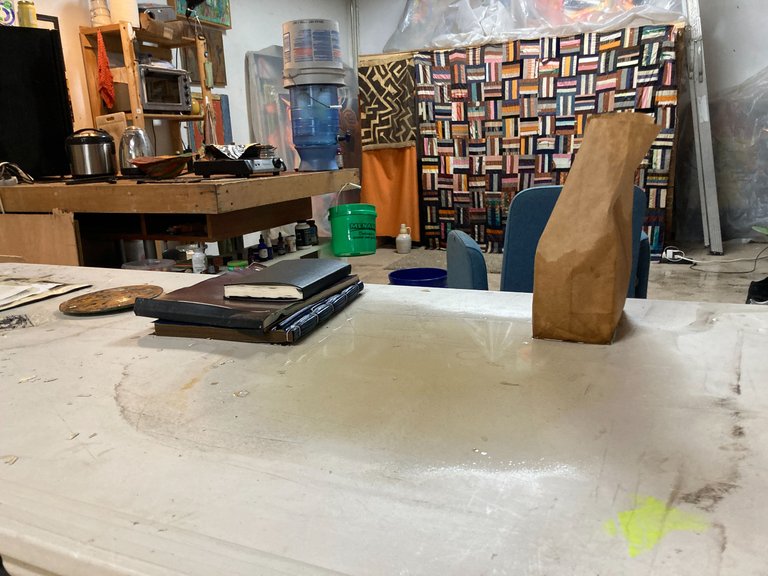 standing water on top of one of the tables, a couple days after the incident.
my other computer and boom box. boom box works, laptop, i still havent tried to turn it on yet in case its still wet, its drying out in the bathroom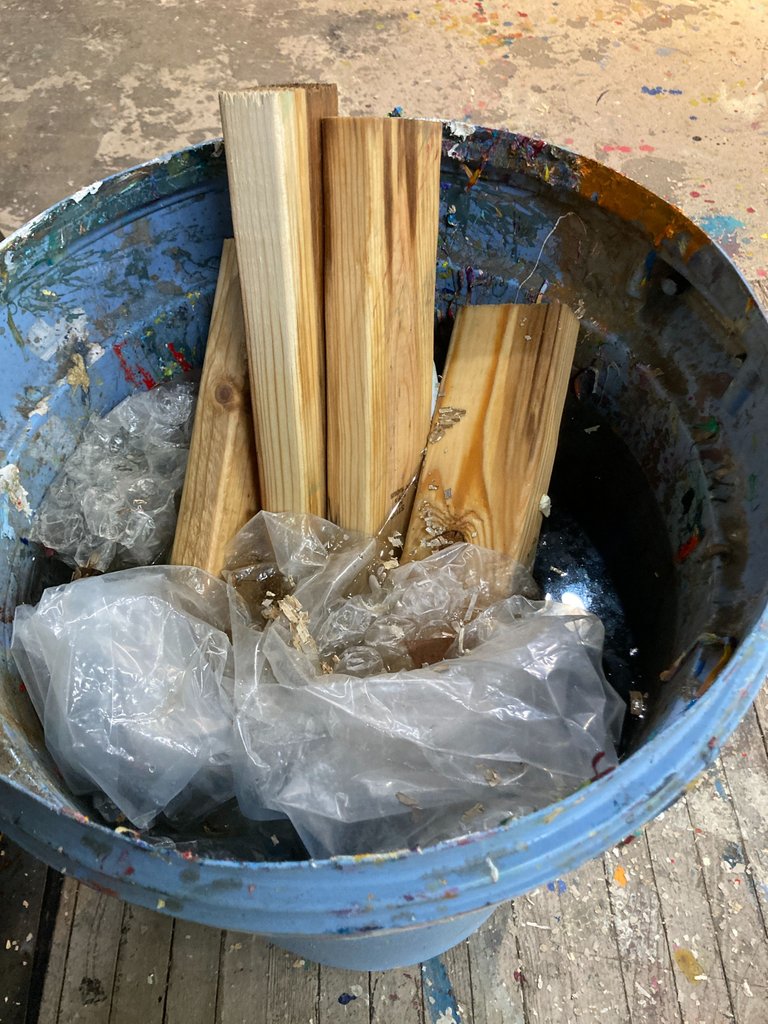 i was SHOCKED to see this garbage can filled with water. I can not even imagine what it must have looked like with water raining down from the floor above. So much water.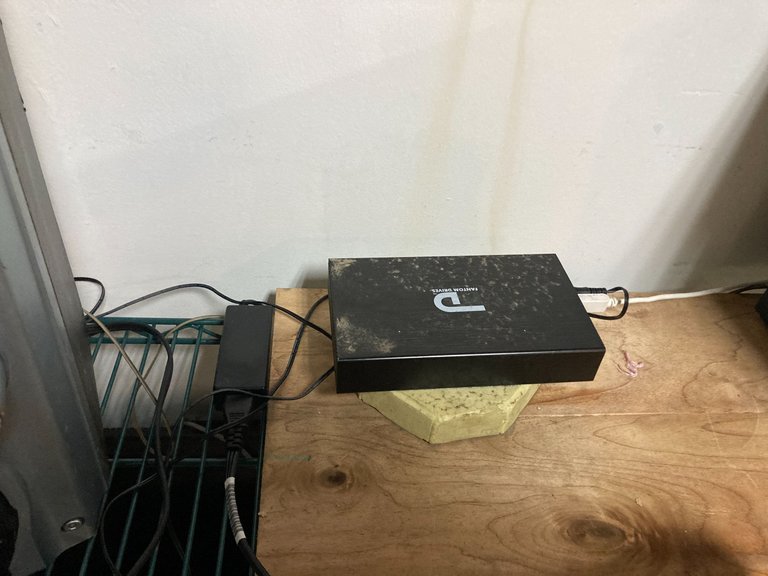 My hard drive with all my old stuff from all the old computers ive ever had going back to like 2005. i am going to pay a technician to extract the data from this if its still inside there. i spent 10 years working on that itunes music library. it would be such a shame to lose it all.
Sadly i think i forgot to turn off the hand drive and laptop before I left.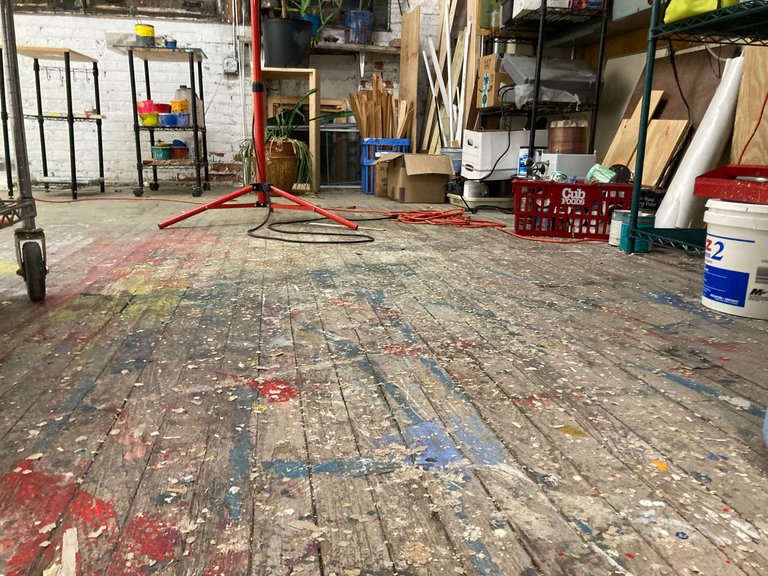 pictured here is all the paint chips from the ceiling that were on the floor. thousands of gallons of water poured through the ceiling and brought these lead paint chips down onto the surface of everything.
a total bummer but i guess it could have been worse. the building could have burned down due to an electrical fire right? all my power strips and surge protectors were dead with big black burn marks on them.
the silver lining is that I got to re arrange my studio and it looks way better now.
as i am writing this, i dont know if i will even be able to go back to the studio. water damage is really bad, and all the walls are saturated with water. it smells so musty in there, and mold is going to grow soon. it is day 5 of everything being soaked and the building owner not having done anything about it yet.
Update: well as of yesterday the industrial sized dessicant machine was outside the studio with huge white tubes going into the windows upstairs.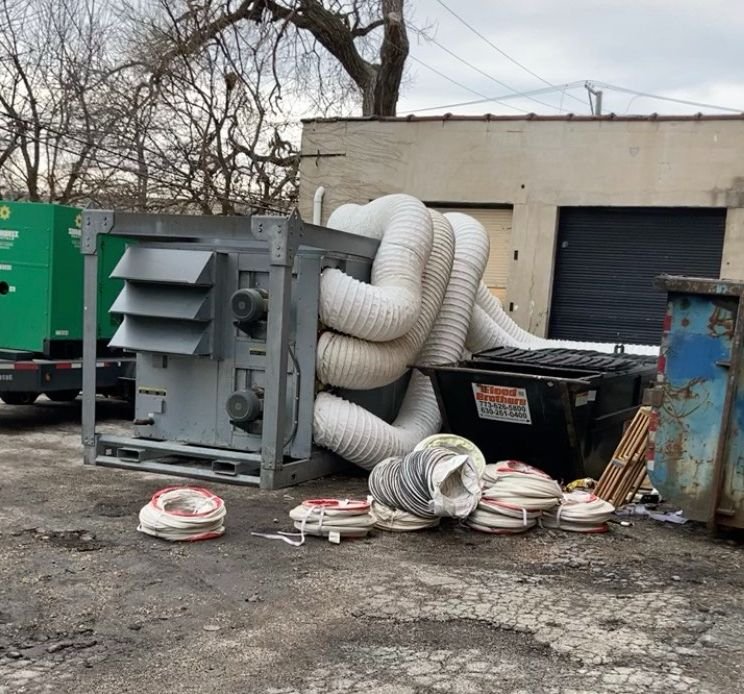 It smells so musty in the studio so I am going to give them 4 or five days of running that machine before I return. I have to really bust ass though when i return I need photos of me working in the studio by jan 20th for saatchi art's printed promo materials.
quest for stoken
Ok so over the holidays we definitely made progress on QFS.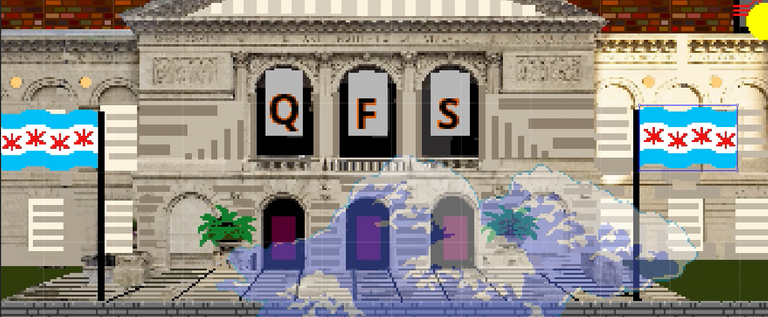 The QFS building is actually an art museum that you can go inside.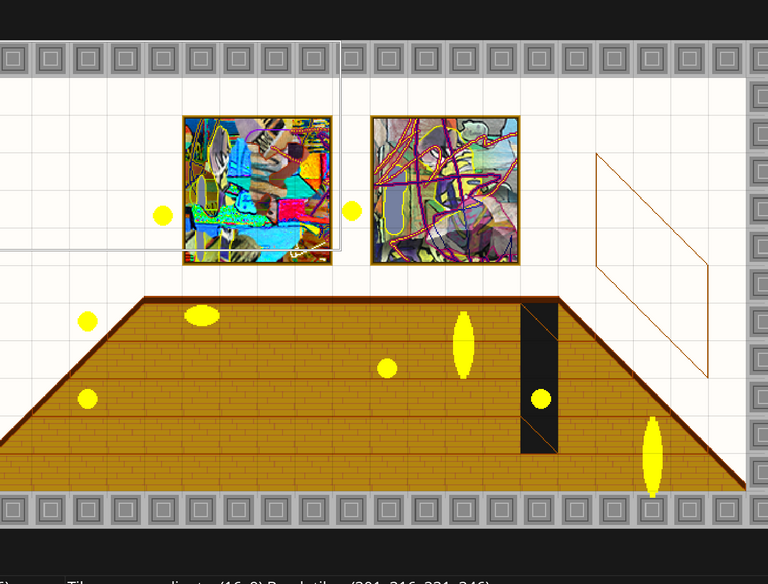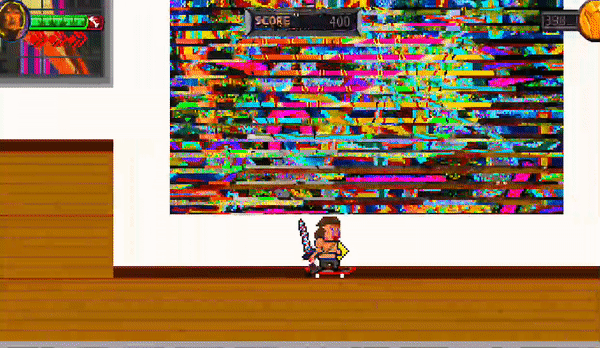 The whole level for the art institute exterior turned out really nice, with a moon in the background.
I re did the sword to make it the same colors as the american flag swoosh.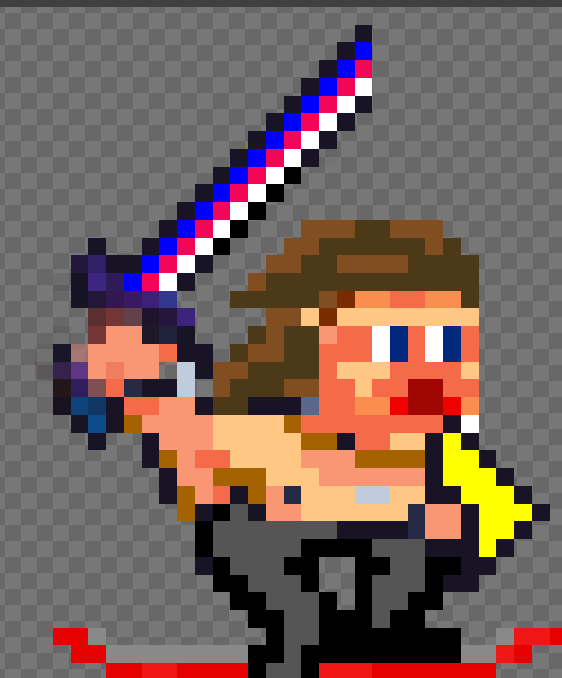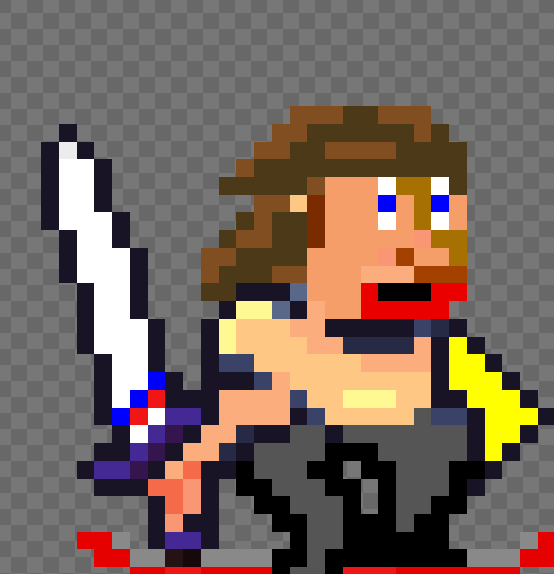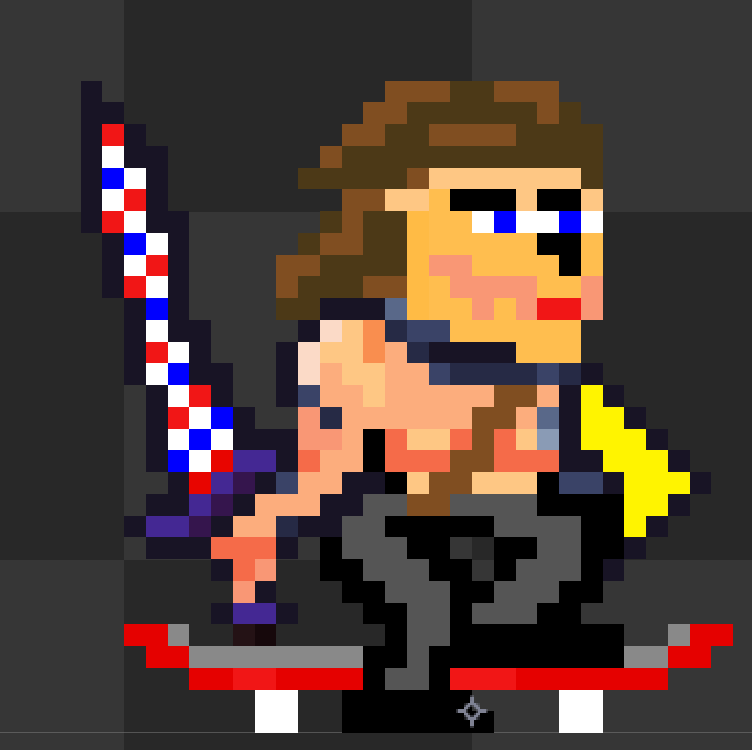 the best one was the first one of him swinging so i tried to make all version of it like that.
other character designs by @gnarip12345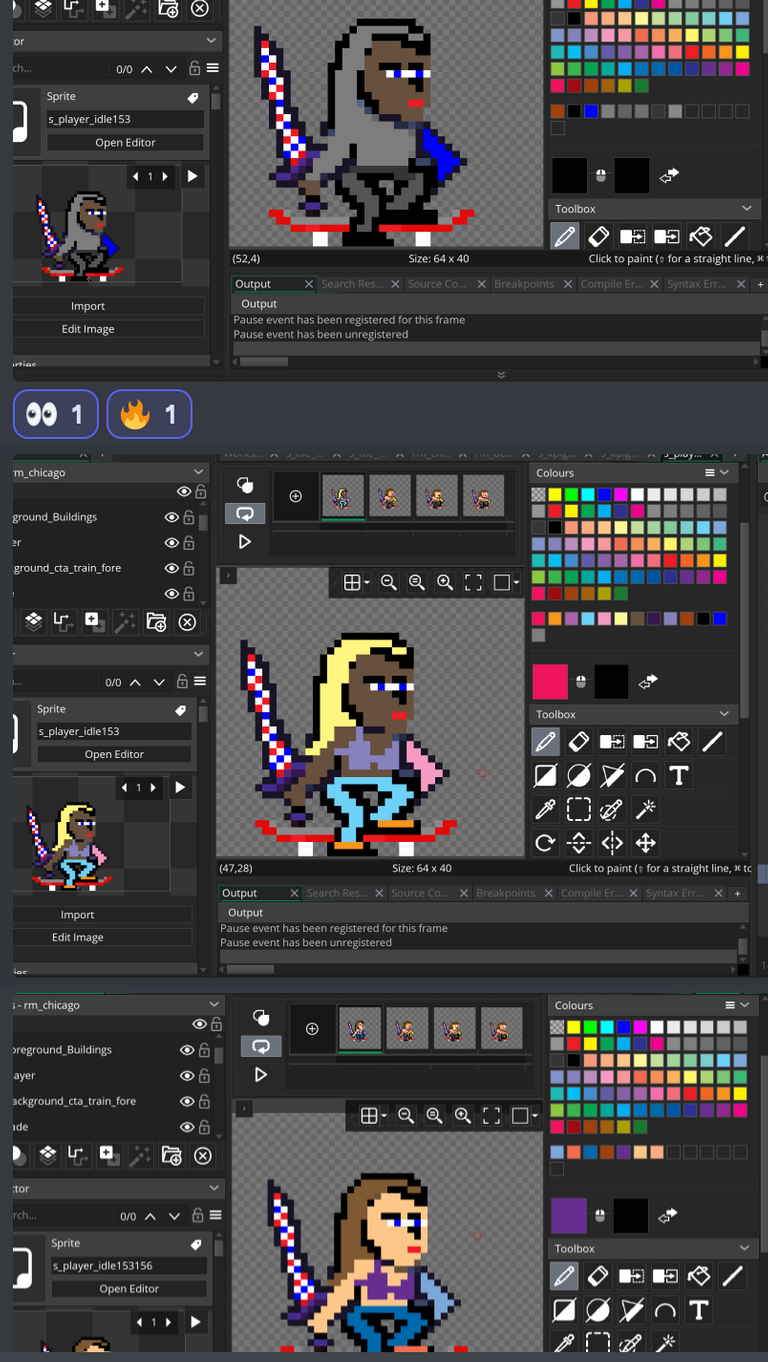 We submitted a proposal to gnars dao to help fund the publication of Quest for stoken on our own website, stoken.quest

link to our proposal is here which goes live in a day.
https://snapshot.org/#/gnars.eth/proposal/0x0e72c06b7b2208ce492f04811002b07b1203b5fa25bbb38f53fc3c09089bdae8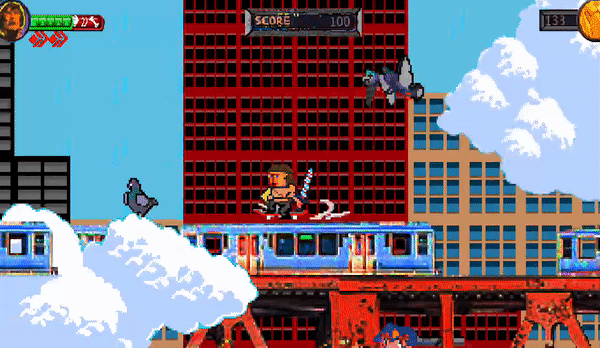 oh yeah we made pigeons too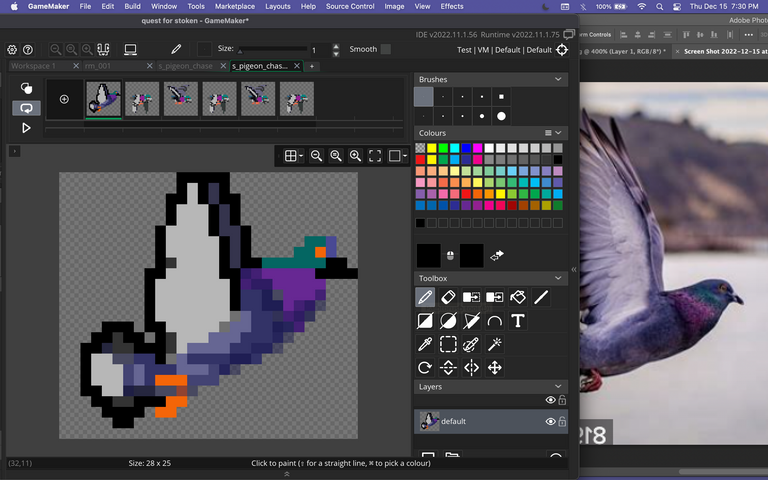 Submitting the proposal on snapshot apparently taught me that you can replace the text inside the [ ] brackets when you upload an image here on peakd, to include a caption. thats cool! @stoken @skatehive @xvlad @knowhow92 @howdarylrolls @darkflame @zottone444 leave a comment on this post plz, just something short .