Paintings in the studio
I'm inspired by the energy of living in a big city. The interplay between the patterns and colors that I use, which reference cybernetics and computer art and my physical approach to painting, of a craft-oriented outsider-artist, hopefully converge and result in an aesthetic that likens itself to an instrumental song.
I'm inspired by living in the big city but I also feel constrained by them, and use art-making as a way to liberate the feeling of being trapped within them, kind of like a portal into another world.
I've had some bites in the sales of my work and quite a few have been being picked up by people who live in the United Kingdom. I'm not sure why that is but it exciting to have the work go out in the world and operate on someone else's wall on an island thousands of miles away over an ocean.
before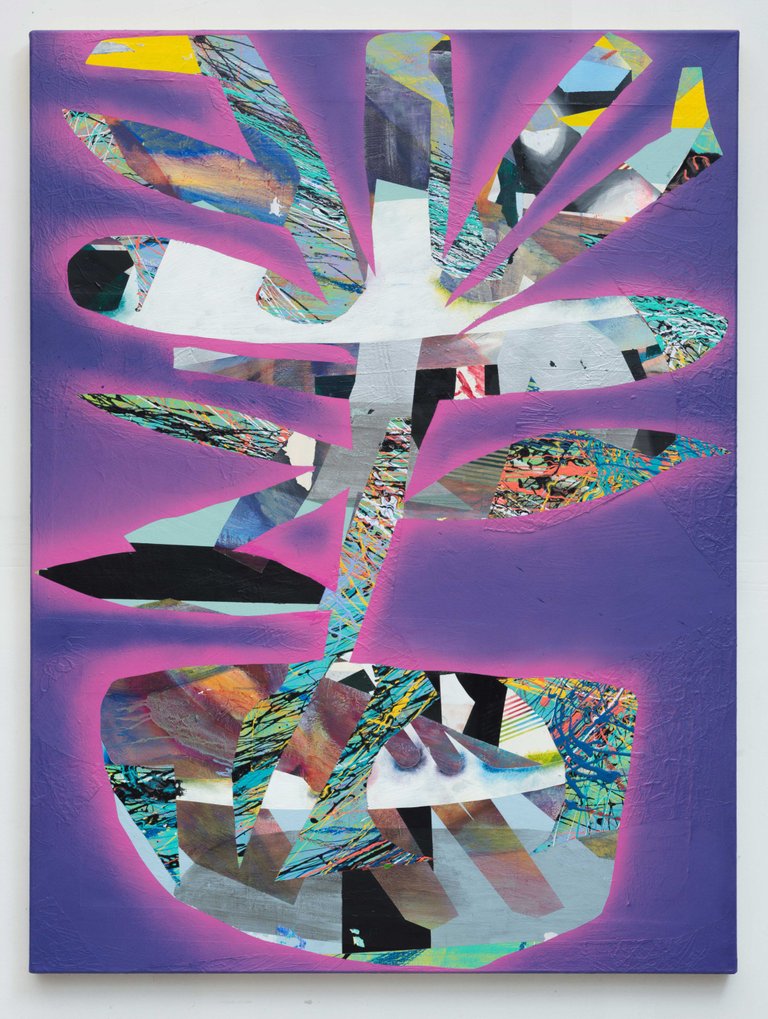 after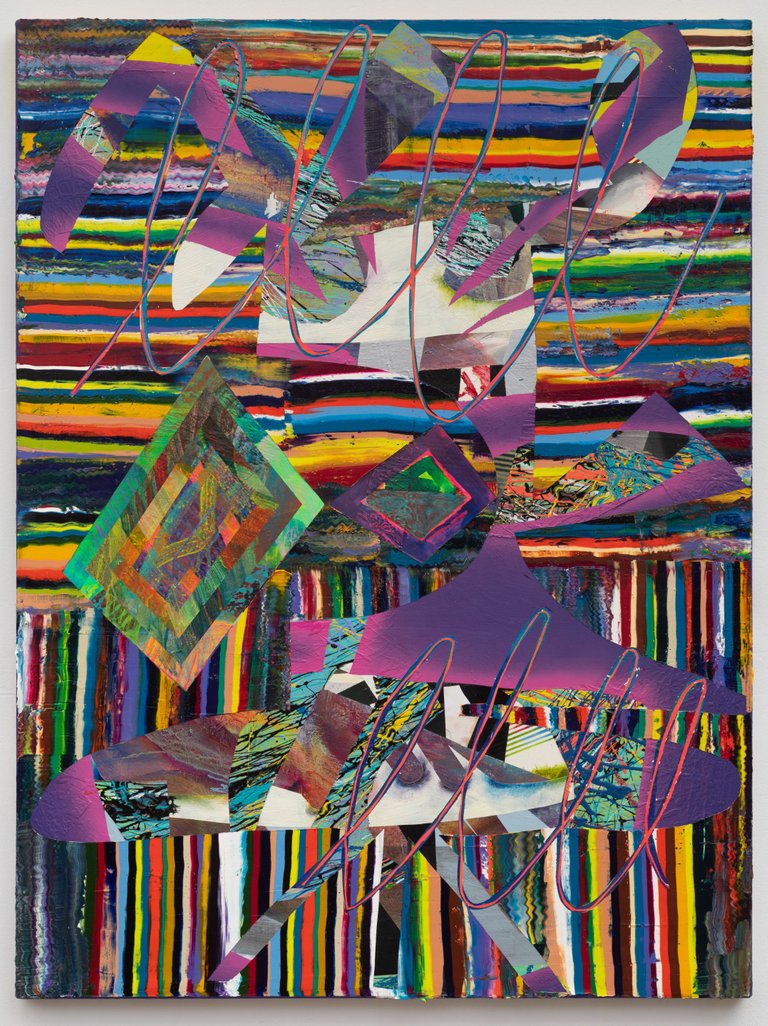 ---
This painting which was once a purple flower turned into something quite different which I ended up titling "The Rhyme"
close up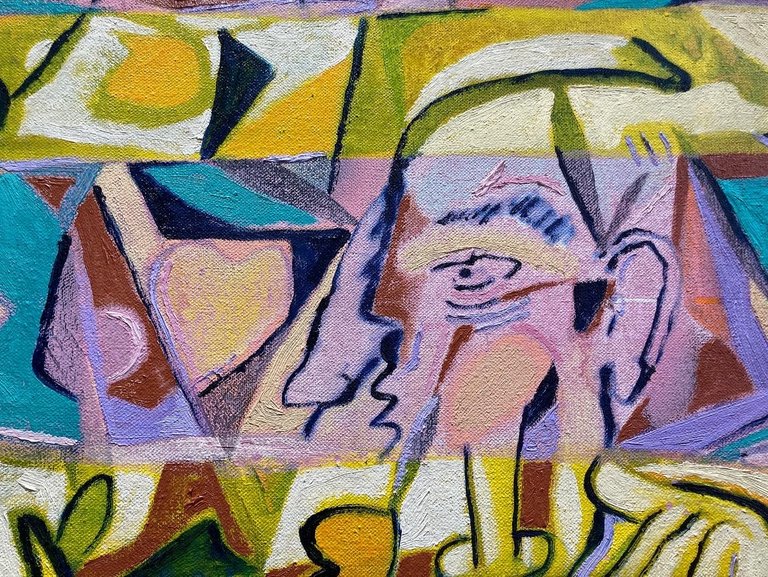 close up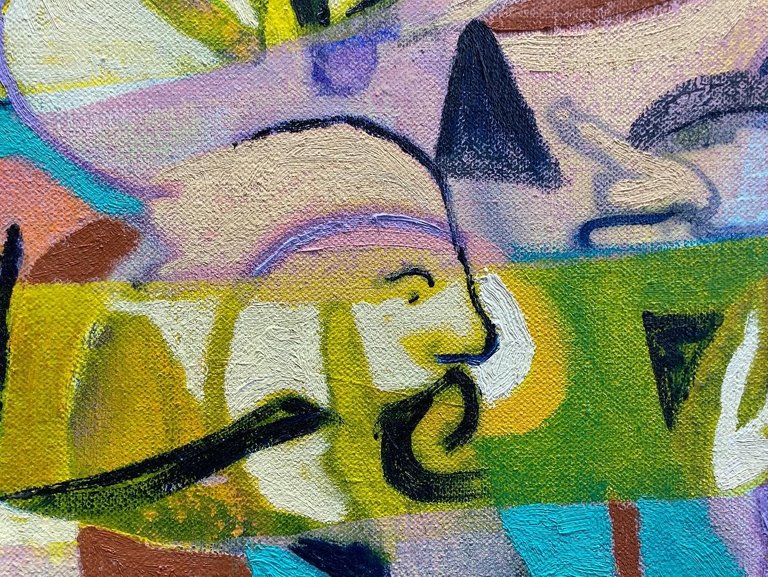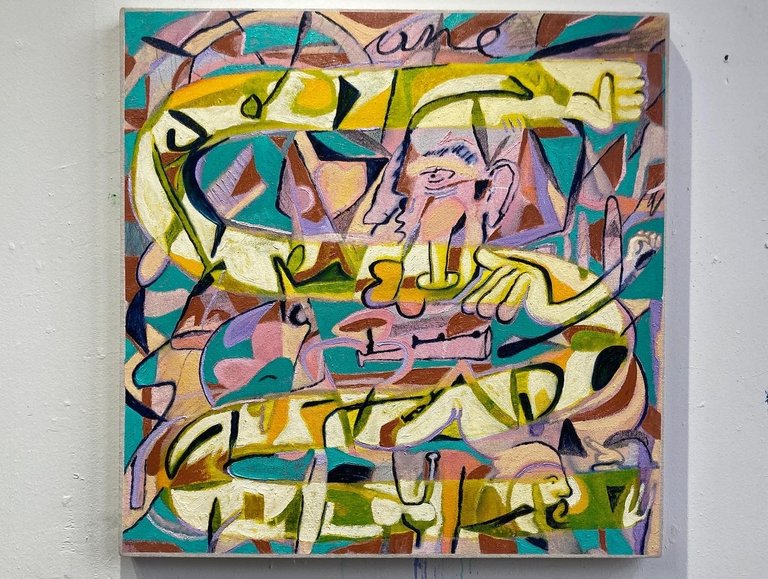 Of the collaboration with @wavyid - off to the UK!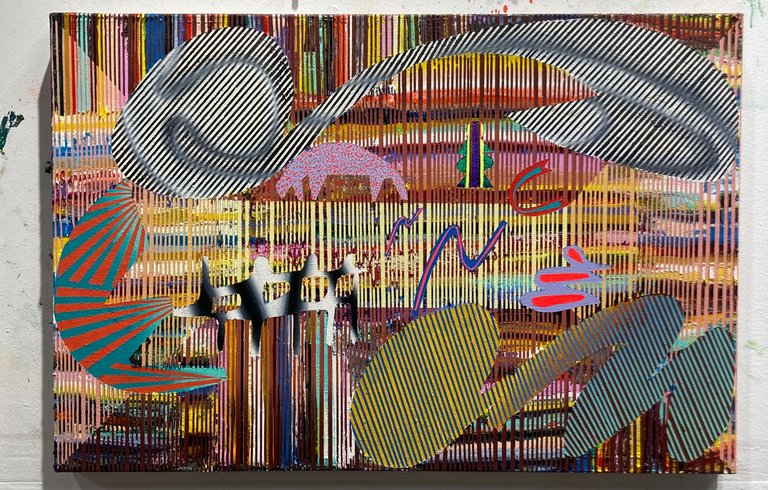 You guys might remember this one... I posted it shortly after it was done. The painting sold for $1100 which is the most I have ever sold a painting for in it's dollar-per-square-inch worth! Its a really cool painting too imo, and is really the basis for what is going to be my new body of work in the next 3 months. It's called Lighthouse.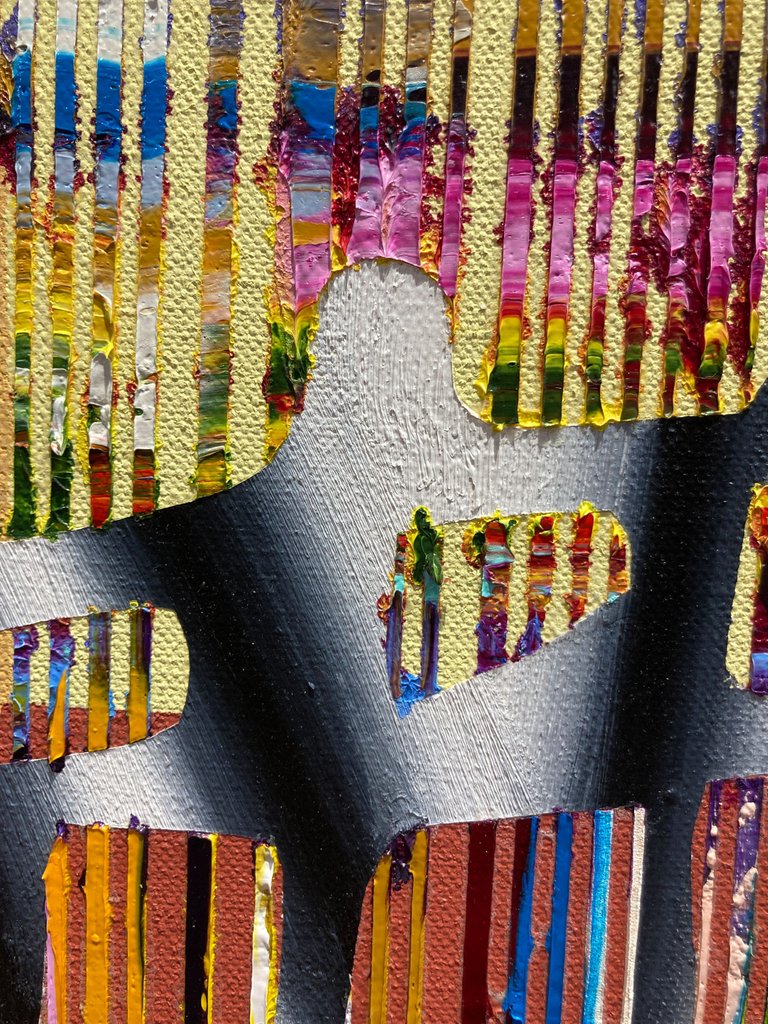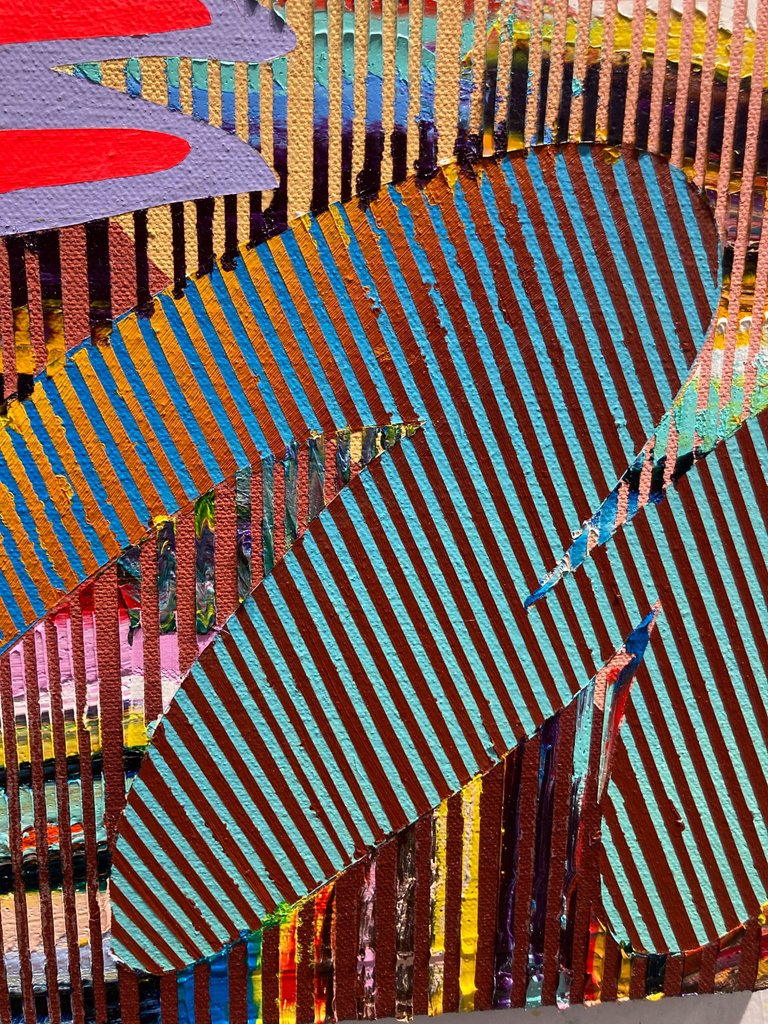 ---
Paul and @gnarip12345 came to the studio to visit and to help me take photographs of myself working in to send to Saatchi art for their magazine they send out to people every season.
They shot photos with DSLR cameras which i needed for print at 300dpi, but there were a lot of other photos they took on their phones which i can share here. We ended up having a sick skate session in the studio too.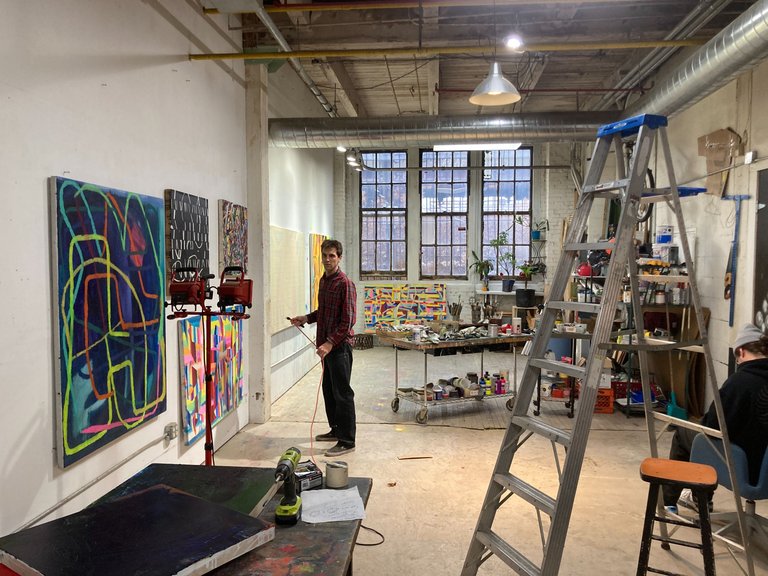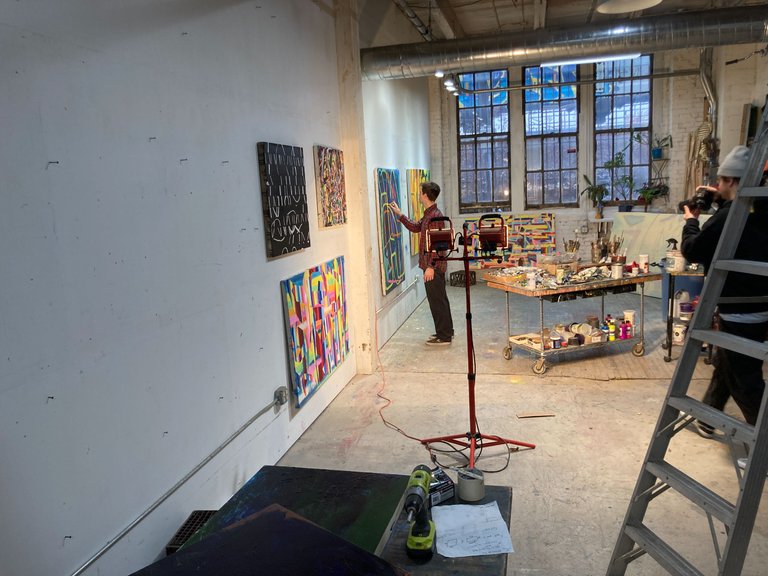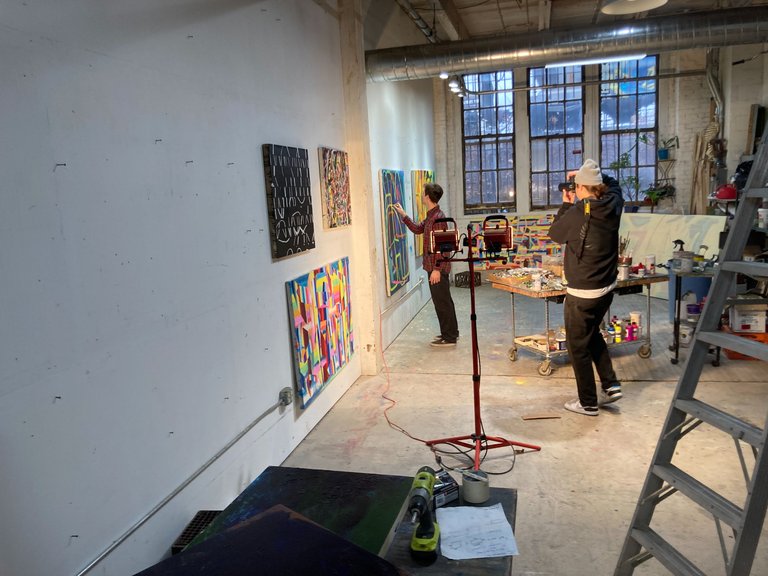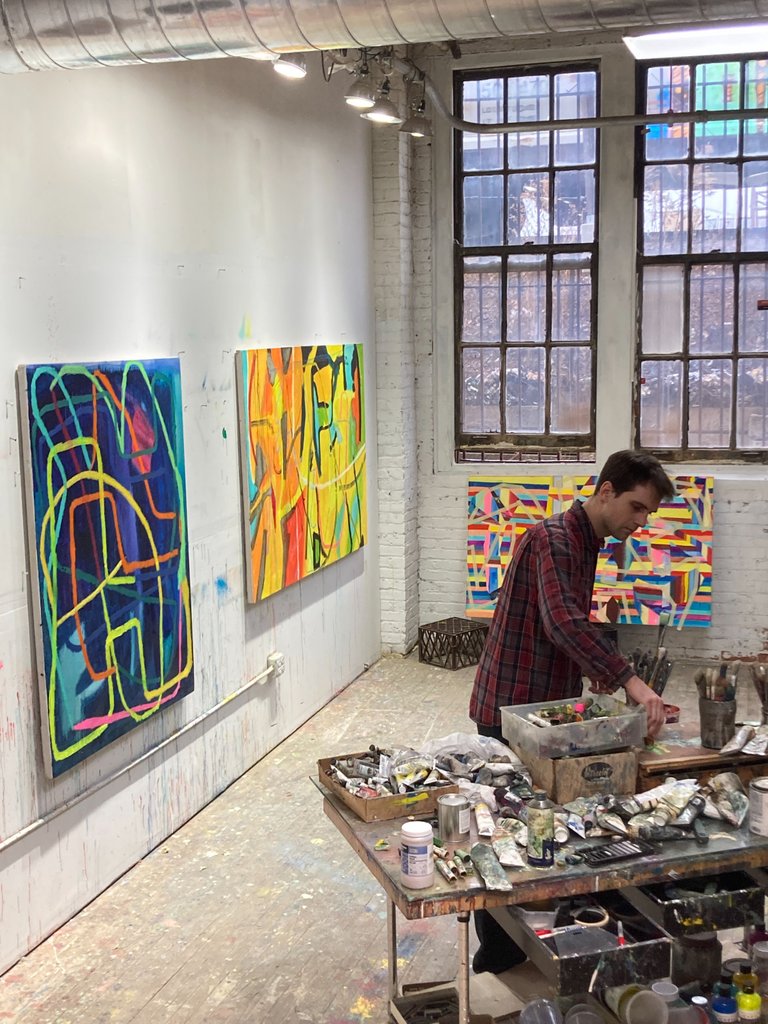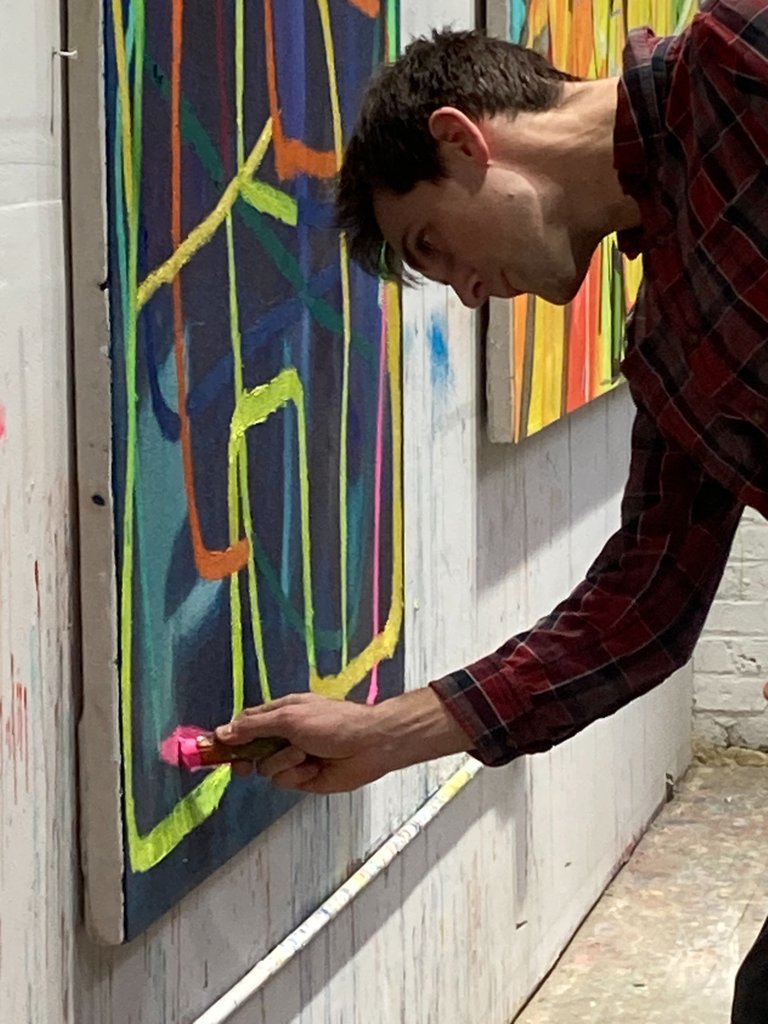 ---
---
Quest For Stoken Updates
Alright so, we set the deadline for a stopping point to be Jan 11th so that I could focus on paintings.
Here are the updates since last time I posted.
The spaceman is now in the pyramid
the king pigeon enemy now ambushes you before the QFS building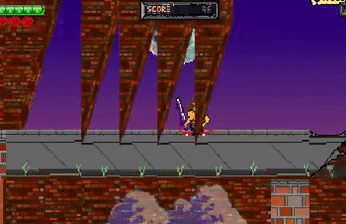 lots of hours have been put into quest for stoken and we are working on another @gnars proposal.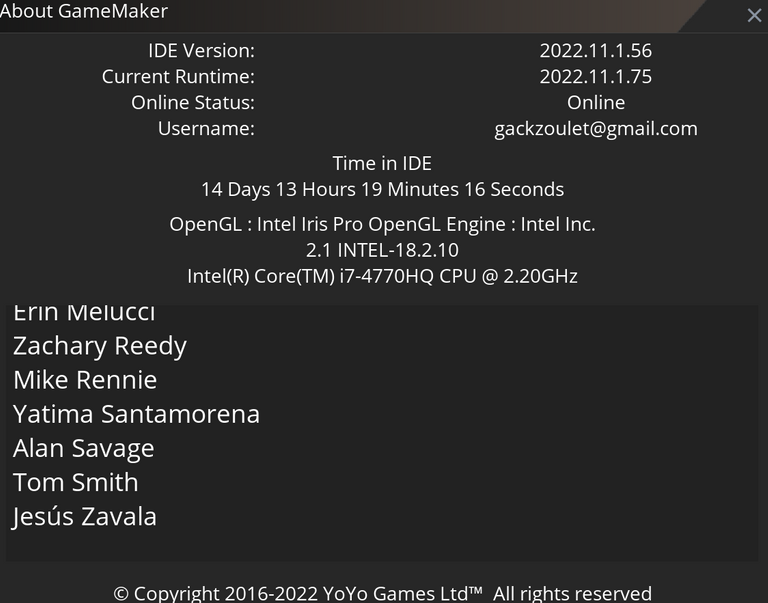 the art museum is a really cool level and here is a sneak peak.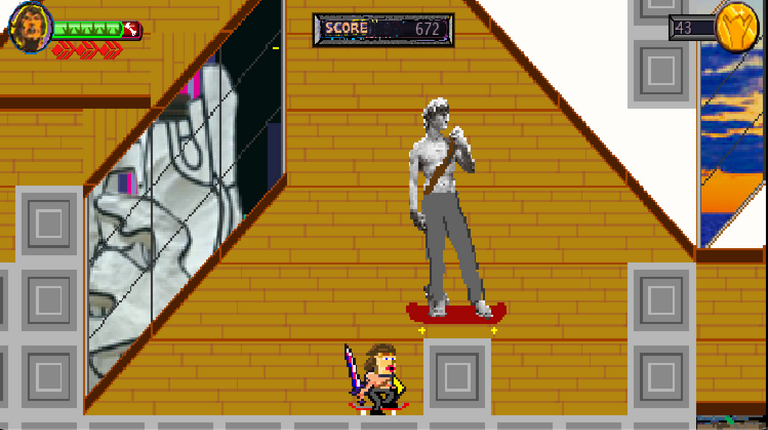 here is another sneak peak of some tile sets that we are making for the full version of the game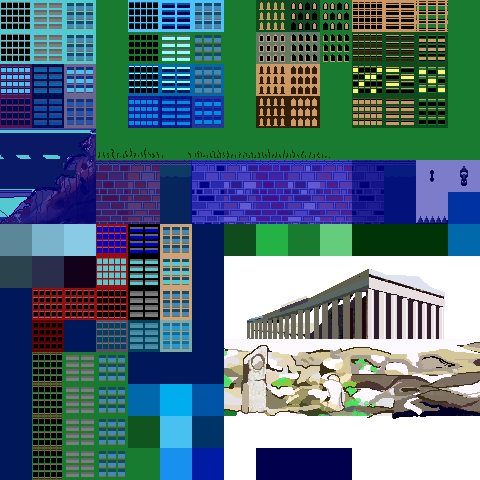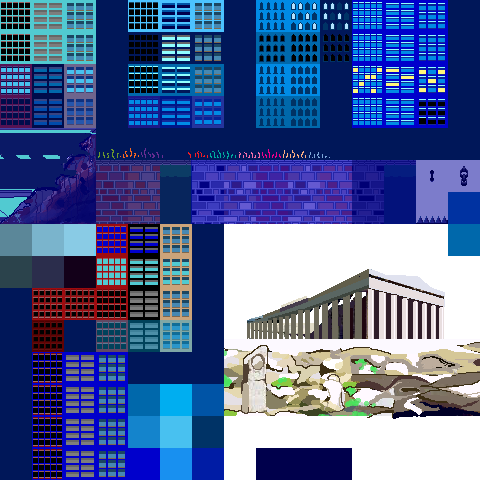 we fixed the guys leg on the title page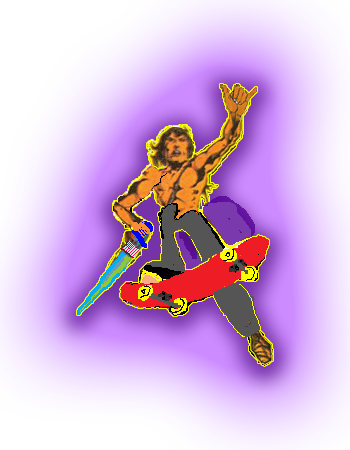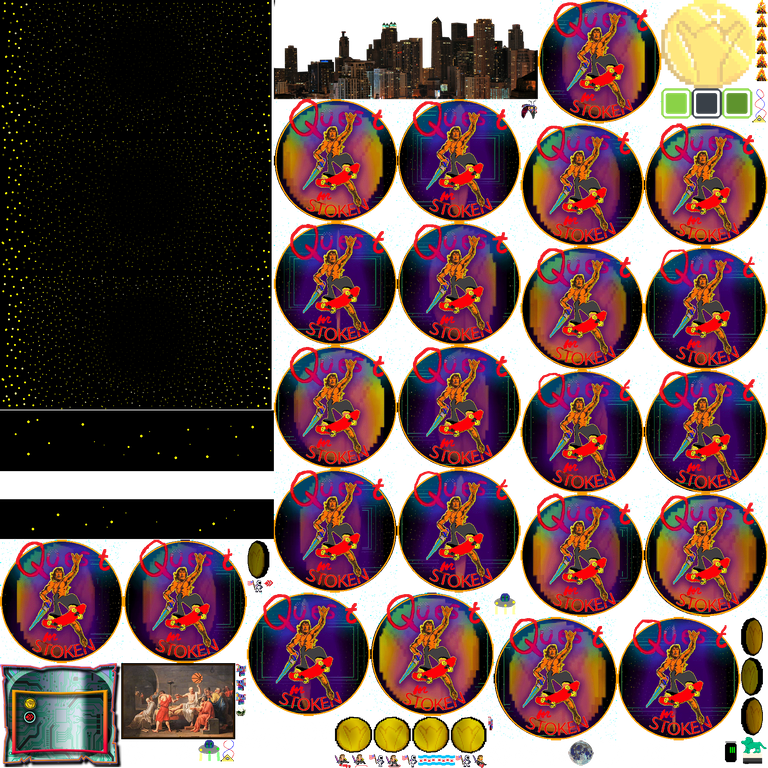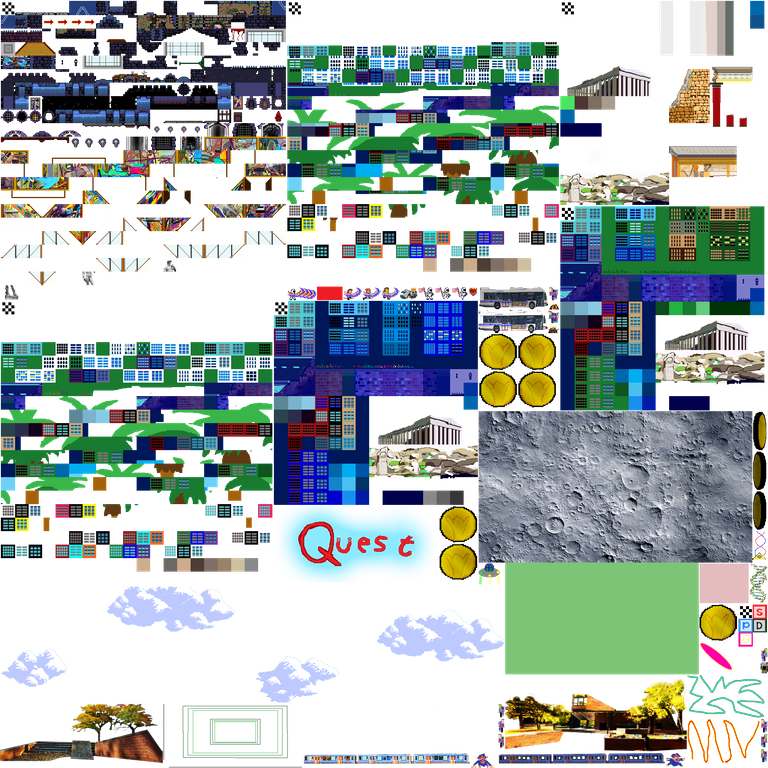 thats right. we have the game on our own URL and it is functional baby.
its unfinished though. as you can see when you try to play it, the music does not work on the title screen.
in order to host the game on our own website we had to buy a paid version of game maker and export the game to Javascript. this is one of the more advanced ways to export games from game maker because it has to convert all the code to java. this causes problems because the computer gets confused when its converting as to what is game maker code and what is javascript. so a lot of the display messages in game were causing the game to just show a black screen. we consulted help from IT friends of ours who helped us troubleshoot and we are freaking stoked we figured it out. the music of the levels plays and thats cool. but you will notice that when the display messages pop up on the bottom of the screen they do not go away. this is minor, but the title screen music we DO need to fix. I need to dedicate some time to googling why this is and how to fix it.
We also had to learn how to buy and use a web server. very complicated stuff. not fun. not nearly as fun as working on the game but these things have to be done. our career in game dev is only beginning. thank you for all the support and we will continue to develop the game. @xvlad @knowhow92 @howdarylrolls the skatehive crew
and @gnars for their assistance in the fees that are required to host a game online and work on games full time.
to all who are reading this: play the game!!!! and leave a comment below!!
thank you for your time
-@web-gnar
(zack)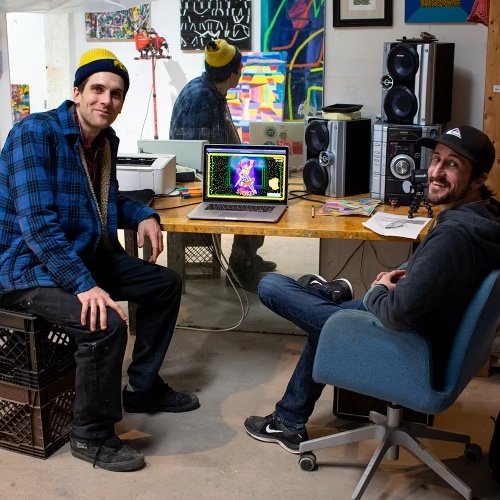 p.s. check out @gnarip12345's album he made alongside the game
here:
https://peakd.com/hive-173115/@gnarip12345/behind-the-album-quest-for-stoken-rojkfo