its been a while since a studio update. i guess i have been relishing the remaining weeks of warm weather, doing a bit of skateboarding and spending less time in the studio before fall.
fall is the season of art. the brisk air makes spending time under a warm work light seem inviting.
after getting back from my visit to new york, i had to stow away all the work that i recently had photographed. this really opened up the studio walls and made it feel more conducive to creating work. that feeling is the opposite of what is communicated through the photo below.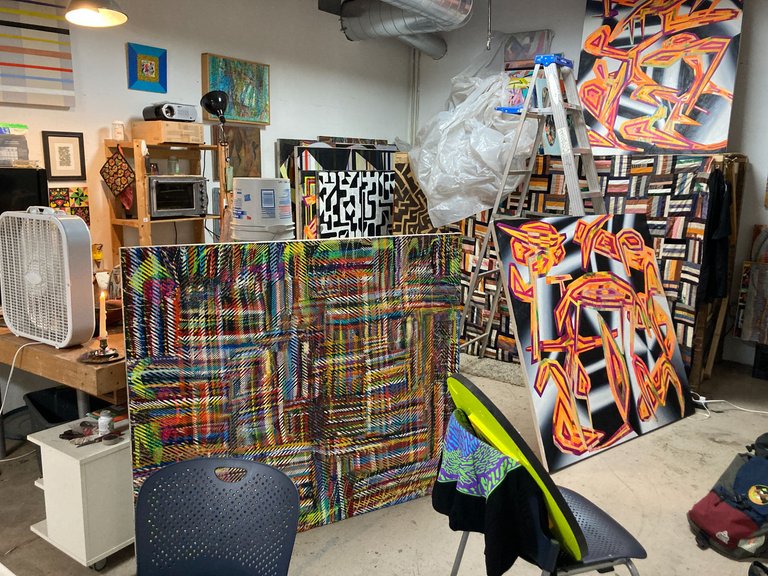 ive been working on a video game. i will do a post on that soon but that is causing me to loosen up a bit with the paintings. here are some paintings i started since i have been back. you might not like them but they are at an early stage and i do not think i will employ the use of tape with these.
big one with thinned out oil.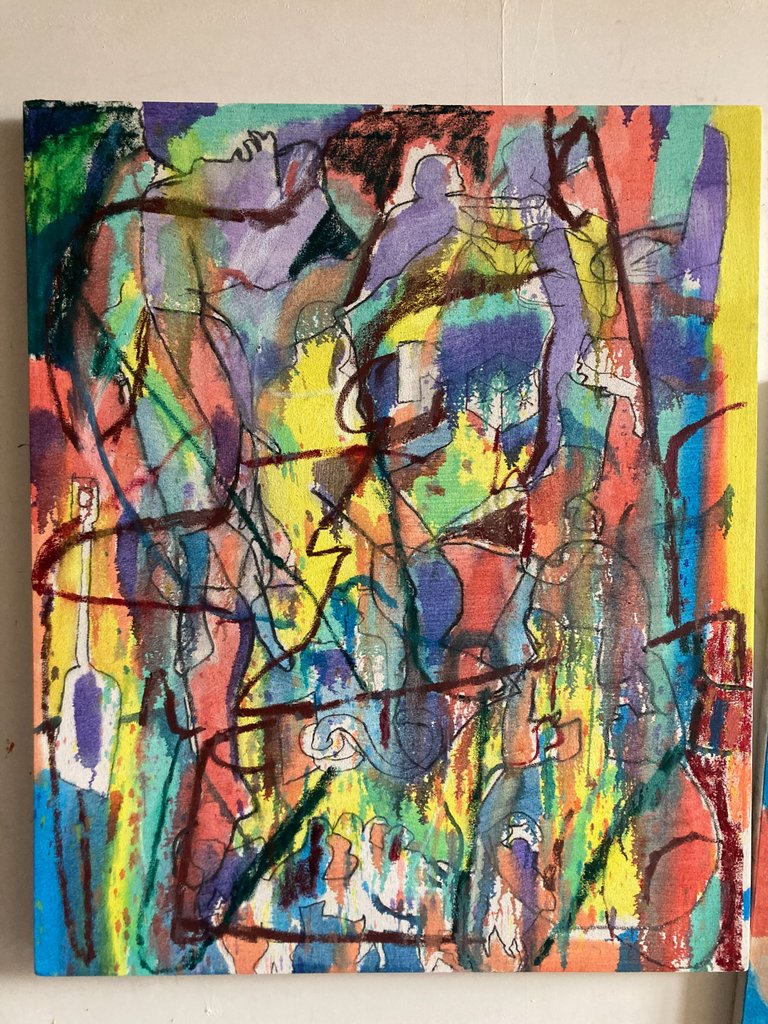 process shot of smaller one:

another process shot of a bigger one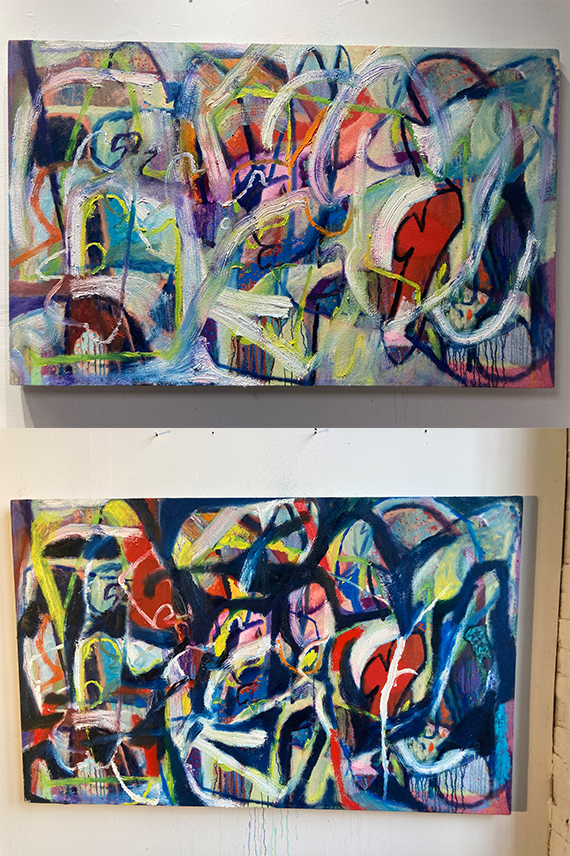 i am working slow, and that is not good. i have been obsessed with making the video game. i am sure you are wondering about that.
i like how this one is coming along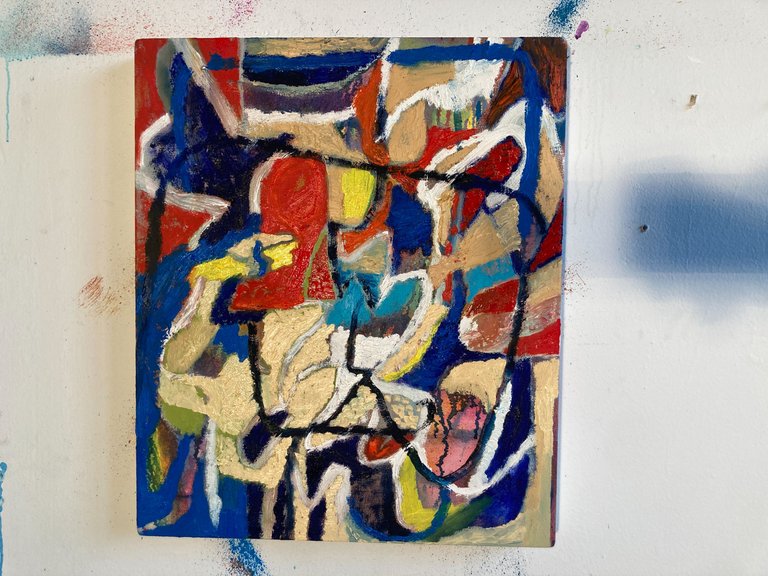 ---
aside from these i guess i could share a piece that i sold recently.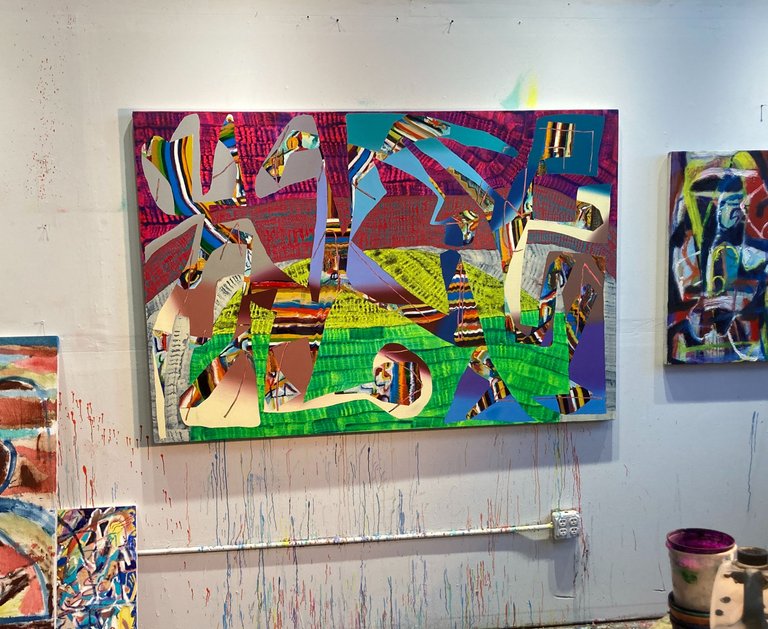 This painting is called Bird Riding Moose.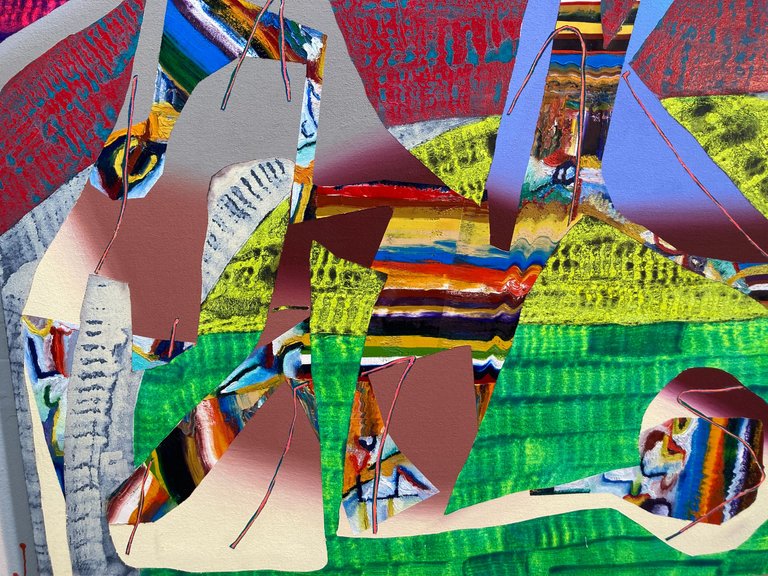 i had to make a crate to ship it, using 2x4s and plywood
actually i had to ship another painting to Hawaii. here is a photo of it in its box at the fed ex drop off location.

it arrived safe and i am waiting for the collector to send me a photo of the work hanging up in his remodeled house.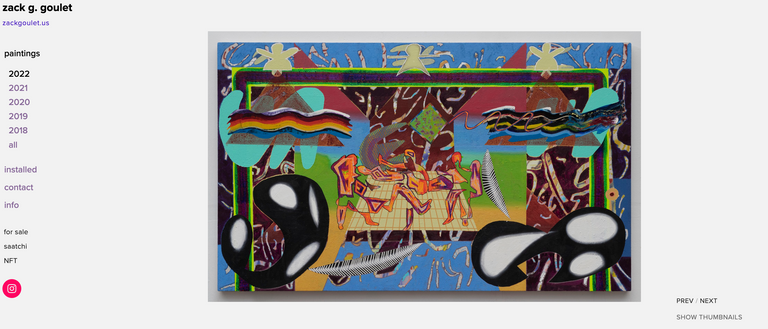 oh! here is an update of another painting that is in progress, i think i shared a photo of this one after the first layer:
here is a close up of a big painting i was able to pull out and touch up to add more photos of on the website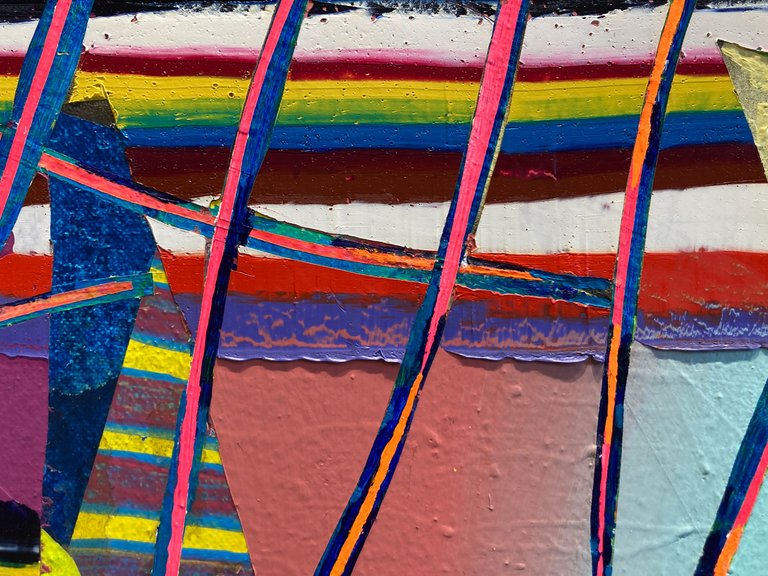 perhaps that is all for now.
when i was in new york there was a video game exhibit there called Never Alone.
so its not a coincidence that i am working on a game right now. i have always wanted to. it is a synchronicity.
http://zackgoulet.us
http://instagram.com/zackgoulet
ive also been super active in discord, with the skatehive squad.
we are working on launching a hive tribe and token where the video game will be playable.
fine, here is a screen shot of the game