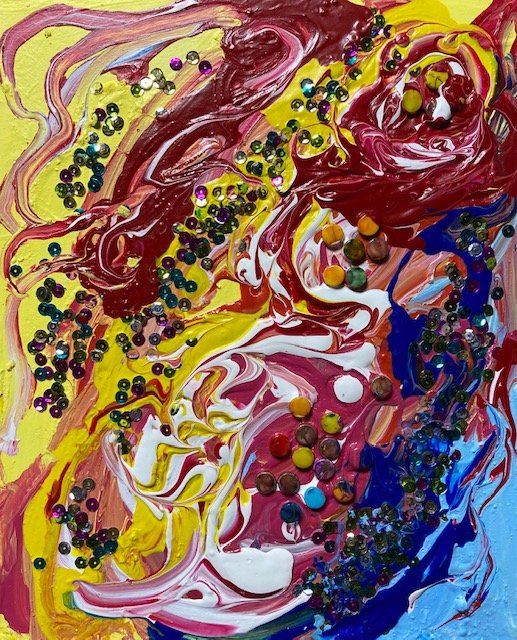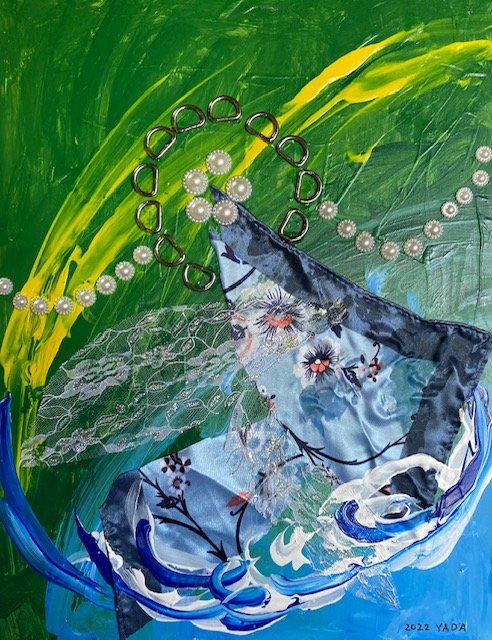 (ENG)
Akiko Yada's solo exhibition "Next Phase 2" will open the day after tomorrow.
Here are some images of some of the works to be exhibited.
The upper image is "From Whirlpool to Whirlpool" and the lower image is "Perfect Weather For Spending Time Outside".
Some of the works in this exhibition are painted with acrylic paint and collage, while others are painted with acrylic paint alone. The collages were made using a variety of materials, from cloth and ribbon to blocks and coffee jute bags, and I am proud to say that I was able to create an enjoyable collection of works. I hope you will visit the exhibition hall to fully enjoy the fun.
Tomorrow, we will be moving in and exhibiting, so if I have time, I will post some photos of the completed exhibit.
I look forward to seeing you there.
---
Akiko Yada Solo Exhibition "Next Phase 2"
Friday, May 13 - Wednesday, May 18, 2022, 10 - 18 p.m.
Gallery Q (1-8-8-8 Chuo, Otsu City, Shiga Prefecture, JAPAN)
---
(JPN)
さて、矢田明子個展「Next Phase 2」はいよいよ明後日開幕であります。
そこで出品作品の一部を画像にて紹介します。
上の画像が「渦から渦へ」、下の画像が「行楽日和」という作品です。
今回の作品も、アクリル絵具とコラージュによる作品、またアクリル絵具単独で描いた作品とあります。コラージュの素材も布やリボンからブロックやコーヒーが入っていた麻袋に至るまで様々な素材を使い、楽しい作品が揃ったと自負しております。この面白さを十分堪能するためにもぜひ会場に足を運んでいただければと思います。
明日は搬入、展示作業をしますので、もし時間があったら展示ができた写真も投稿しますね。
それでは、皆様のご来場をお待ちしております。
---
矢田明子個展"Next Phase 2"
2022年5月13日(金)~18日(水)10~18時
ギャラリーQ(滋賀県大津市中央1丁目8-8)
---