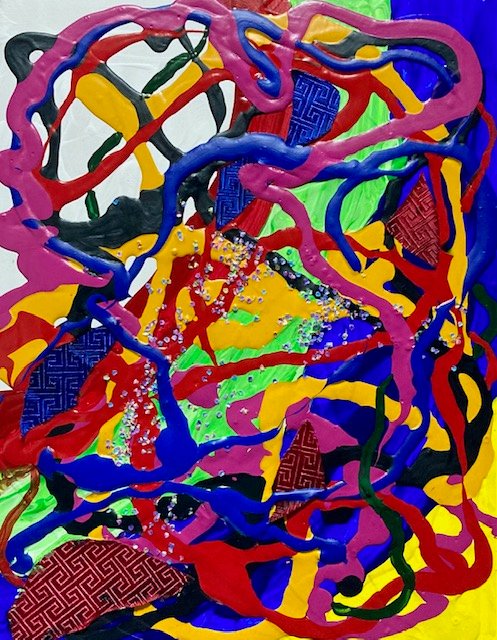 (ENG)
This is my original artwork.
"Twisting and turning, but growing"
Mixed Media,31.8x41cm,2022
When you grow vegetables by yourself, they may have bugs or bent fruits, but when you eat them, they are delicious. In the same way, even if a human being has a rebellious period or disobeys someone, he or she is still growing up. That is why we are living creatures. Maybe that is why we are human beings.
---
Akiko Yada Solo Exhibition "Next Phase 2"
Friday, May 13 - Wednesday, May 18, 2022, 10 - 18 p.m.
Gallery Q (1-8-8-8 Chuo, Otsu City, Shiga Prefecture, JAPAN)
---
(JPN)
これは私が創った作品です。
「ひねくれながらも伸びてゆく」
ミクストメディア、31.8x41cm、2022
野菜を自分で育てると、虫がついたり実が曲がったりすることもあるけど食べてみたら美味しかったりします。それと同様に、人間も反抗期があったり誰かに逆らったりしていてもやっぱり成長しているものです。だからこそ生き物であり。人間なのかもしれません。
---
矢田明子個展"Next Phase 2"
2022年5月13日(金)~18日(水)10~18時
ギャラリーQ(滋賀県大津市中央1丁目8-8)
---