Greetings Hive!!! Triz here!!
Good evening my dear and beautiful Hive community!!!! 😘
I was working on my first piece to get into the world of #NFTs again, I found out about a contest created by @RealKatoOG and @BenjaminBitcoin, said contest was ending on the 21st of this month and well, I didn't have much time but this was not an impediment to want to create something to participate 😏🤗🤩😍😘🥰😋.
After reading very well the guidelines of the contest I set out to create something based on these requirements... What was it about... Well about this:
Theme olive green cheetah Details red white black Basicly my PFP #Bayc 3262
Basically in the color palette it specifies 😮🤯, which was kind of scary because it was my first time drawing something with that kind of colors.
As most of my art is based on fantasy hehehe I know, I like it a lot I decided to make something based on this, another thing I like a lot are Mermaids and also marine life. So I combined these two things and what you are seeing today was born 😊👉👈.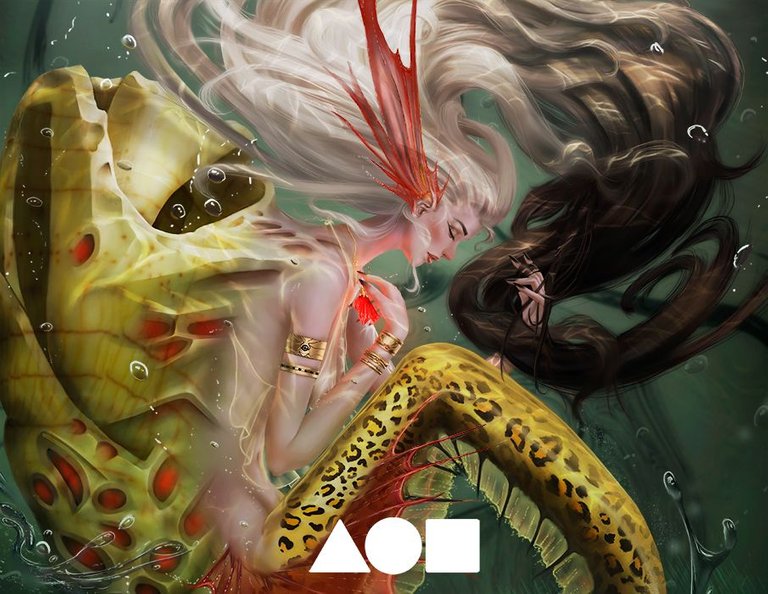 Doing this took me several days, and after imploring the silly internet that I have some goodness I was able to upload my NFT and enter the contest, the next day I got the big surprise that @RealKatoOG himself had made an offer for my piece 🤯🤯🤯🤯 . This was really amazing, after so long without doing any #NFT and then BAM I had already forgotten what it felt like LOL 😆
Next, you will see the process that my work went through, there were many more steps but I was discarding and left only these 7 images and a gif... I hope you like it.

Some images of the process
---
Step 1️⃣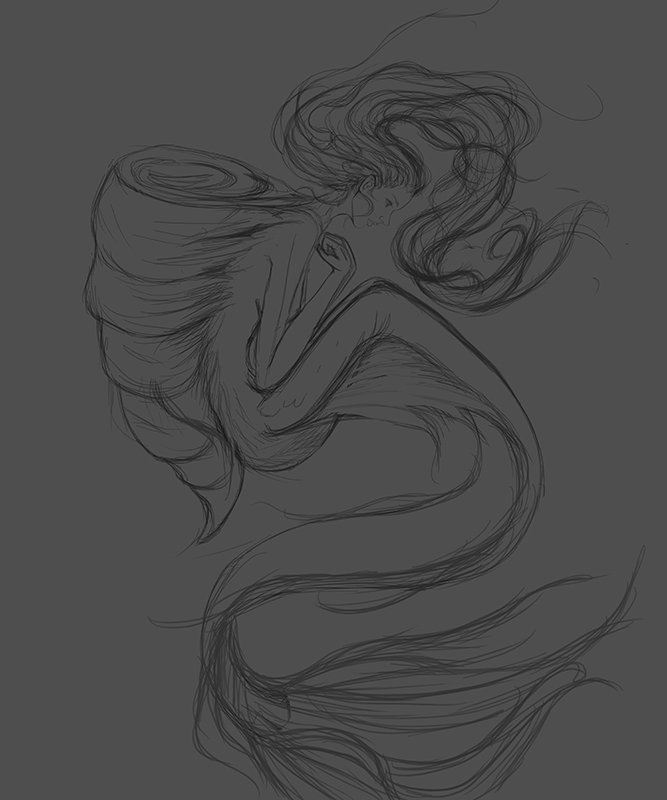 After several ideas and a lot of used eraser, I was satisfied with what I had and it was this sketch that you see right here.
-.-
Step 2️⃣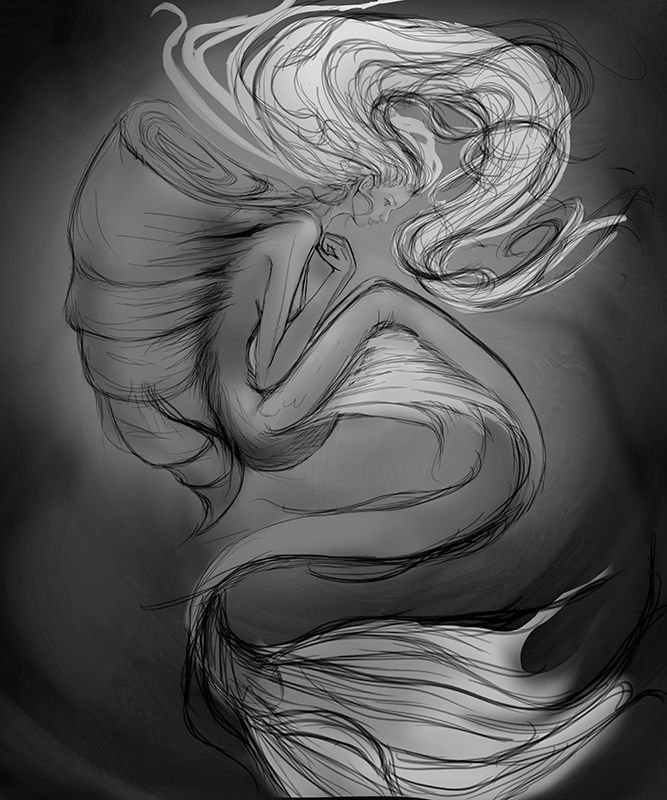 Then being in Ps I started to work in grayscale and made some adjustments until here everything was going very well. 🥰
-.-
---
Step 3️⃣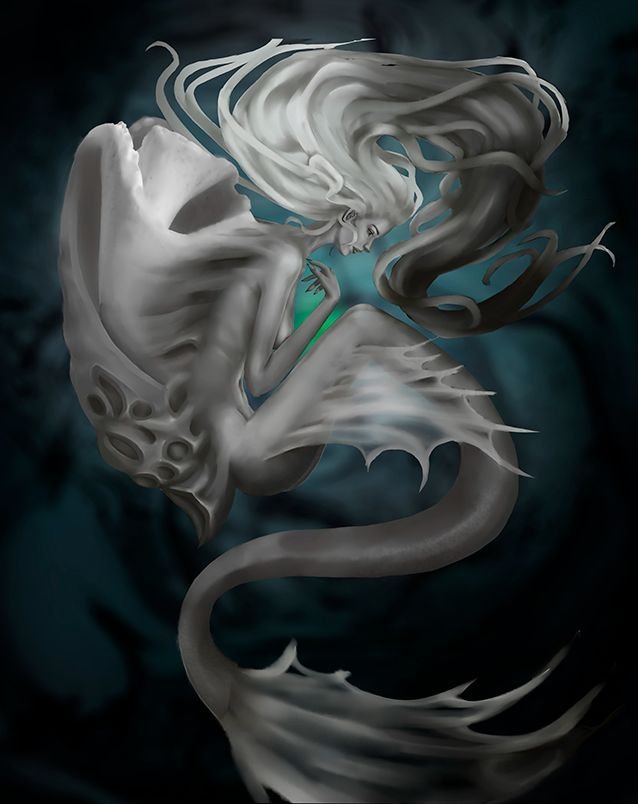 I put a background, nothing special just to give me a better idea of what it could be, I made all the details of the girl in gray Yes! that made my life a lot easier, ohhh but I couldn't forget the colors requested in the contest.
-.-
Step 4️⃣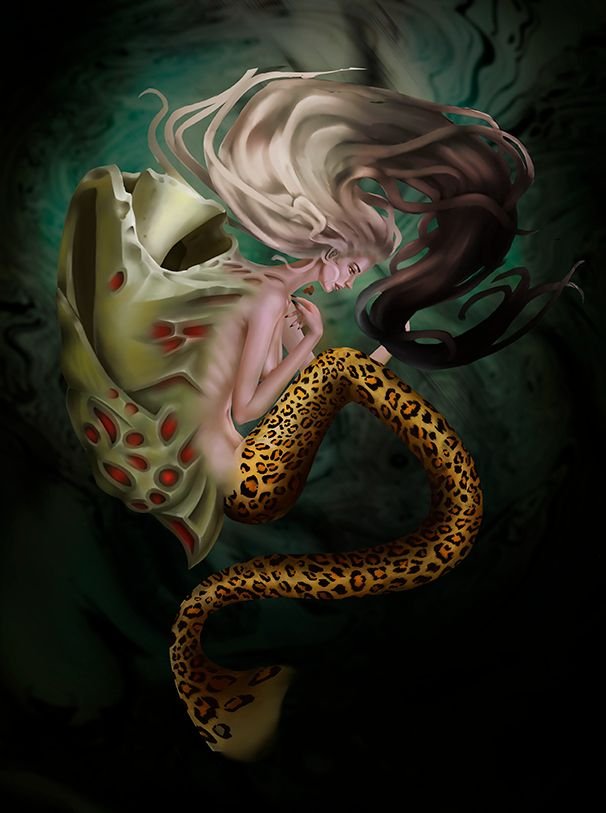 And as you can see here it is already with color. I repeat again based on the specific palette that they wanted I changed the background color. At the beginning of the sketch I made the hands in another position but then I didn't like it and so I changed one.
-.-
---
Step 5️⃣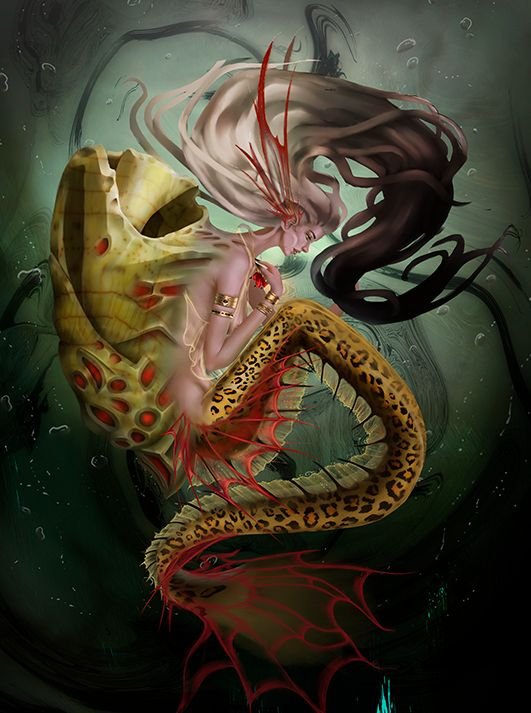 In this part I made some details on the tail which I decided to make transparent and I also made the tail of the same material and his ears... I detailed the seashell on his back and put some clothes (although it was quite transparent😋 ).
-.-
Step 6️⃣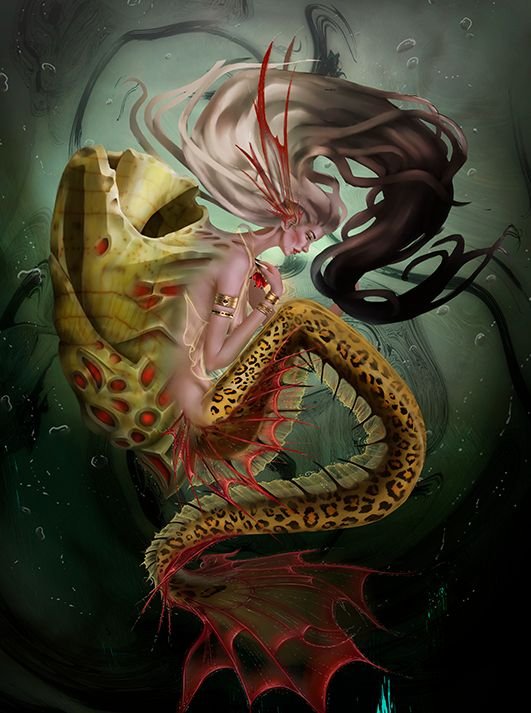 Here I only detailed a few things a little bit and on the tail I gave it more volume and better detail.
Although I had already done the girl's face at this point I wanted to add a little more detail and accentuate some shadows on the eyes. I felt that some bracelets went well.
-.-
---
Step 7️⃣
I lightened the background a little better hmmmm I had never spent so much time making a hair.
Although I had created some bubbles before I wanted it to look like it was in the water so I decided to make a few more around it
-.-
Step 8️⃣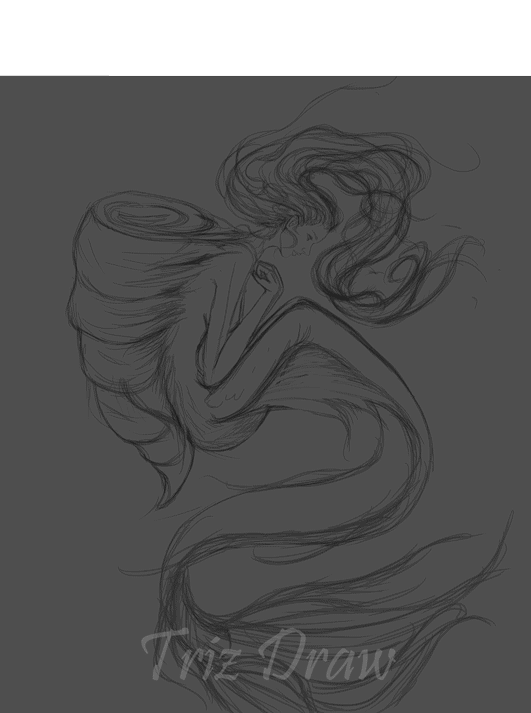 This was just so you could see all this process in a gif.
-.-
---
---
Final result 😘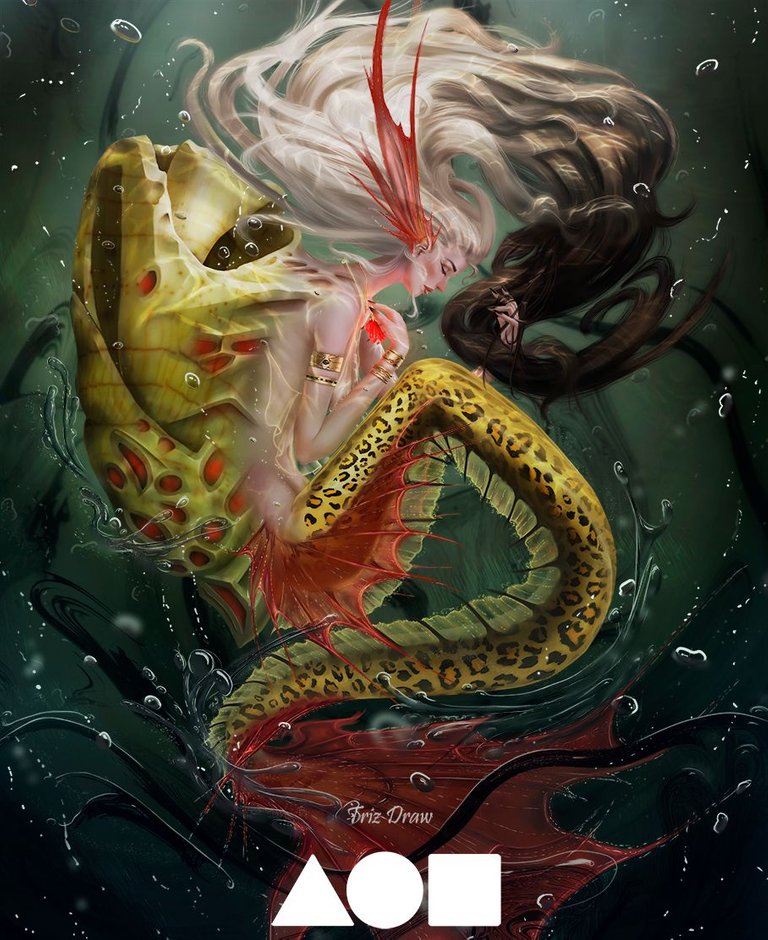 To finish, after finishing the left arm and the hand, something was missing to make it look like she was underwater Yeeees!!, the illuminations in some parts of the hair and body give it a little more realism, I mean here it can look like she is under the water ohhhh and I also detailed the tail much better and with this my piece is finished... I hope you have seen this whole process and you liked it. 🤗🥰🥰
---
.-.-.-.-.-.-.-.-.-.-.-.-.-.-.-.-.-.-.-.-.-.-.-.-.-.-.-.-.-.-.-.-.-.-.-.-.-.
.-.-.-.-.-.-.-.-.-.-.-.-.-.-.-.-.-.-.-.-.-.-.-.-.-.-.-.-.-.-.-.
.-.-.-.-.-.-.-.-.-.-.-.-.-.-.-.-.-.-.-.-.-.-.-.-.-.-.-.-.
.-.-.-.-.-.-.-.-.-.-.-.-.-.-.-.-.-.-.-.-.-.
.-.-.-.-.-.-.-.-.-.-.-.-.-.-.
These are the last drawings 👉🏼😘👈🏼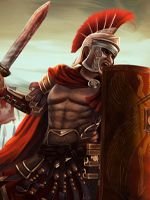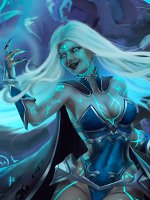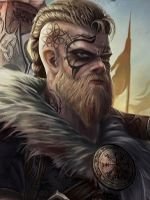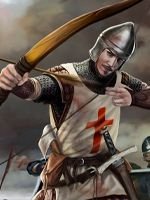 ---

What did you think of all this?
I would love to know your opinion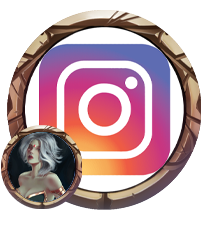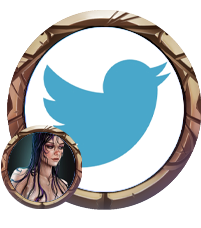 Ohhh BTW
I thanks for reading this
Follow me if you want
🤗🥰😉😘😘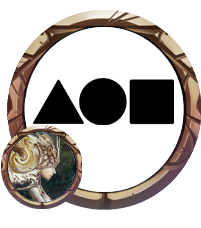 See you soon Hive 😏!