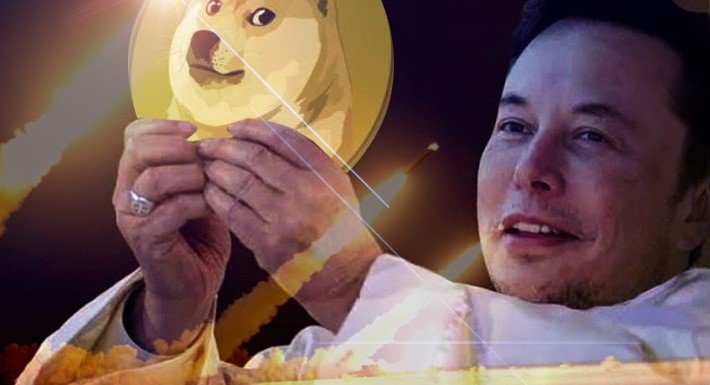 [ GlobalCryptoPress.com ] - Google searches for "Buy Dogecoin" and "How to Buy Dogecoin" increased by over 300% on the day Musk and Twitter announced they had reached an agreement. Likewise, the search term "What is Dogecoin?" was up by nearly 250%.
Which is already a bit funny - more people were looking for info on buying it than info on Dogecoin itself, which tells us that after this past year, most people know what it is.
WHAT HE'S ALREADY SAID:
Twitter already has a subscription option called 'Twitter blue' that doesn't offer much benefit, just some additional customization (layout, colors) and removes ads from articles read through the Twitter app.
Musk seems to be proposing using this as a starting point, then allowing paid subscribers to verify their identity, getting that blue checkmark. For this, he has said that Twitter should accept users' monthly fees in Dogecoin (as well as all the usual payment methods).
WHAT DOGECOIN SUPPORTERS ARE HOPING FOR...
DOGE's die-hard supporters see many more places where their favorite coin can fit into Musk's vision for Twitter.
Twitter offers monetization options, such as select accounts being able to run ads on their videos or live streams. People can put locked content on their profiles that only paid subscribing followers are able to view, and virtual live events can sell virtual 'tickets' to attendees.
In a perfect world, Doge would be an option for all of these transactions - BOTH ways.
PAYING WITH DOGECOIN IS GREAT - BUT GETTING PAID IN DOGECOIN IS EVEN BETTER!
One DOGE supporter on reddit pointed out: Twitter is global. Why deal with countless national currencies when you can get everyone on the 'doge standard'?
WHAT ARE THE ODDS THAT THIS MUSK/TWITTER DEAL WILL BE WHAT TAKES DOGE TO THE NEXT LEVEL? HIGHER THAN YOU MAY THINK...
The reason it isn't so farfetched: Musk just spent a lot of his own money, and risked even more in Tesla stock to make this happen. He put up billions of dollars' worth of Tesla shares as collateral, then took out loans to cover the rest.
Also keep in mind that he wants to take Twitter private, - meaning Twitter will no longer be tradeable on the stock market. While that makes a huge difference in the amount of control he will have as the company owner, it also means if his plan is successful, there won't be any stock rising in value along with it to give him another source for billions on demand like he has with Tesla.
So, while there may not be Twitter stock on the market - he probably does have a huge stash of DOGE, which would be trading 24/7 with or without him. He's never stated how much he owns but keep in mind that a billionaire investing millions is like an average person investing hundreds. Would you still have bothered to join an exchange if your budget to invest was under $100? Probably not.
With all this in mind, and assuming he is sitting on a fairly large stash of DOGE - there's no reason for him to pass up the opportunity to send Doge's price soaring - legally too. Musk knows to stay away from telling people to 'invest' in Dogecoin, or even hint that people will make a profit.
If he uses Twitter to create more ways to use Dogecoin and draws attention to them, the press will take it from there. I can already imagine hundreds of articles along the lines of "The next Bitcoin?! The Crypto Coin Elon Musk Is Obsessed With?" - and while it isn't the next bitcoin, it still may have some surprises of its own for us soon.
---
Author: Justin Derbek
New York News Desk
Breaking Crypto News