Our protagonist today... is Katy... and Katy was always a dreamer... when life was difficult, her fantasies... and capturing them on a canvas made her feel better. and capturing them on canvas made her feel better, it was her refuge and comfort, but one day to the difficulties of work and the tedium of living in the city, a love breakup was added, and as love transforms the dreams of a person and makes them more vivid, the lack of love can pervert them, even... for the most sensitive and vivid imagination, can turn them into nightmares...
So, as anyone would do when faced with a situation that he does not know how to deal with or understand well, he decided to flee...
So it was that after a meeting of friends in a bar, a quiet place where musicians and painters went, with the unsolicited advice of a stranger who frequented the place, she headed to Celestina, a small town 2 days away by road, located in a mountainous region of the Andes.... but Katy had no trouble finding an inn... as most of the hotels and residences were unoccupied... and Katy could notice in the following days, that the residents of the place, were mostly older adults... and that the courtesy of their hosts was forced...
In her walks around the place... she could see the historical sites, the entrances to abandoned mines, the rivers and streams between the mountains, but the nature... and the peace did not heal her tormented soul, for at night the dreams were still dark... no longer about a toxic relationship with abuse or loneliness... but about realities of the past...
There would be no peace for Katy's vivid imagination, she would return to the city, maybe she would not be calm there either, but at least she would be in her apartment...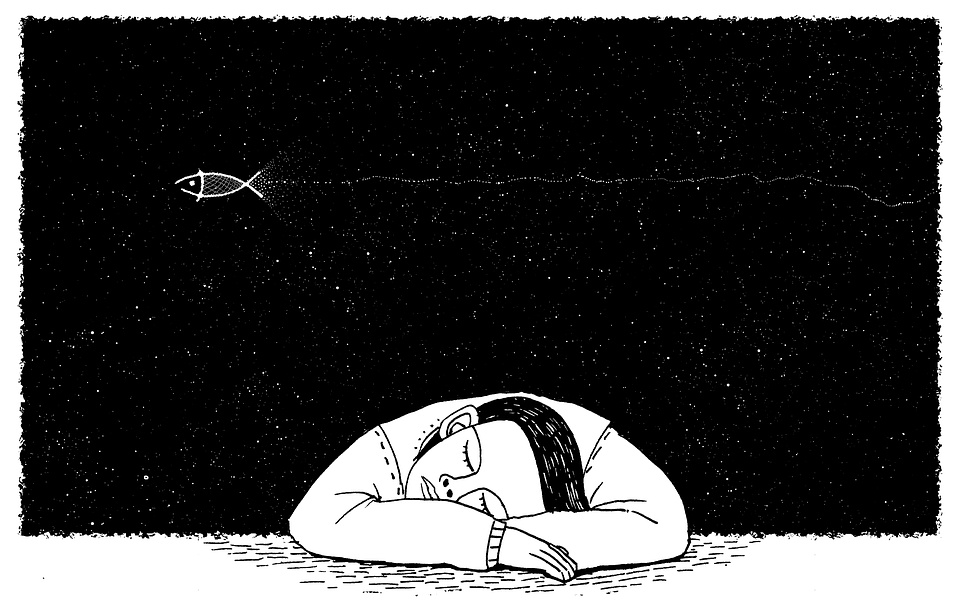 Source
When she arrived at her home, she barely unpacked the basics, because all the way there, her mind was throbbing with the desire to paint... as soon as she left the celestina, an image came to her mind, and after two days locked in her studio, leaving only to receive the food she ordered, she finished her work... she wrapped it up and returned to that bar where the stranger had told her about that strange town...
And there he found the man with a short-brimmed hat, white shirt and dark vest.
I went to the place he recommended -she said- -And found what I was looking for.
-And you found what you were looking for.
-No, but I found other things... other kinds of inspiration...
-And she showed him the paint she was carrying in a tube.
-It's good to know that dreamers are still born... -said the man after seeing the artwork and smiling- you know miss... I believe that some places have a life of their own... -Now... if you excuse me... I must go... there's a confused man who needs my advice in another bar similar to this one...
-And that's what you do, you confuse people.
-No miss... I teach them that their vision of life as dark as it may seem, is actually limited, that their purposes or destinies... can be much more....
After the stranger left Katy continued to contemplate the painting.... It was a woman with golden hair, but dry and tangled... skin bruised on her arms, and dressed in brightly colored but threadbare and worn clothes... she sat on a white rock on a hill, her melancholy gaze set on the horizon, her hands in her lap... as if waiting for someone....
The name of the painting was Celestina...
PS: The people were the ones who spoke to Katy through her dreams, and without realizing it, in the painting they depicted Celestina, a ruined and mistreated woman. Many times the places where we find ourselves affect us and this is something we should certainly avoid.