This is my entry for the ZapFic50 Contest: Write a story with exactly 50 words on the prompt industry
For John the industry was a body with all the branches being its organs. He saw it all working together on that larger scale. But what was his role, he wondered. And all the other humans? He wanted to be a unicellular organism living in symbiosis just to feel good.
Here is a screenshot of the wordcount: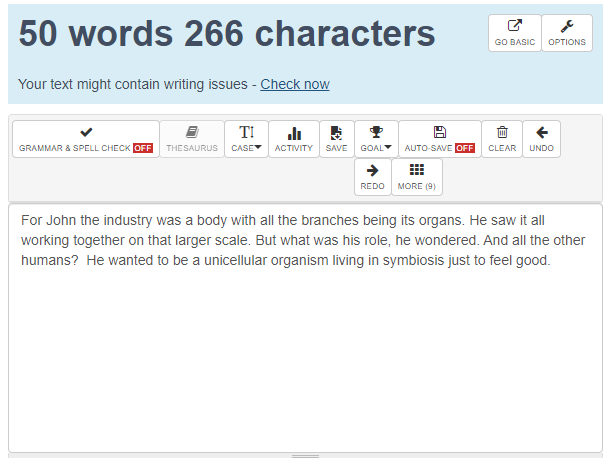 edit: the text was in code-tags, now it is a quote.