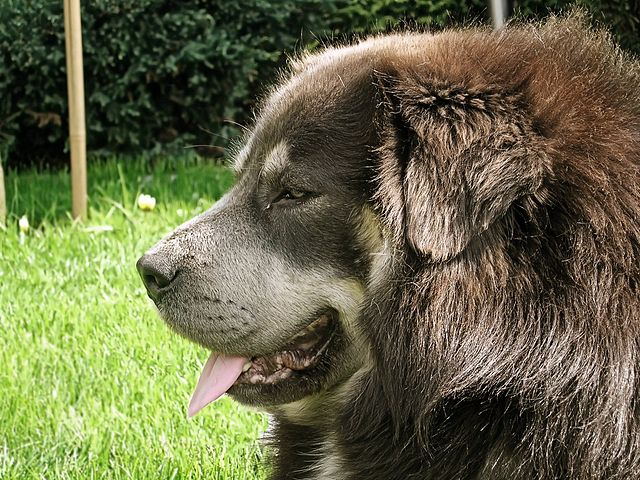 It had been one of the best birthday parties that I had experienced so far. Everyone came, Uncle Ian, and Aunt Bethany, Uncle Ash and Aunt Zell.
Mum and Dad were there.
At least 15 of my friends from school had also arrived as well as Askiah from down the road.
Askiah was a bit of a a strange one but I didn't mind him at all. We always managed to laugh together.
The party itself was magnificent.
There was lots and lots of food. Mum and Dad had hired a party band to play music and we all had a great time laughing and carrying on.
I think Uncle Ash got a little drunk because he kept giving me 10 dollar notes all night and saying happy birthday each time.
I got some nice new T shirts from my friends at school as well as some excellent photos of us all together.
Askiah got me a Puppy, now why he did that I just don't know, but I saw the look on Mum and Dad's face as Askiah gave it to me, they did not looked too pleased.
Later that night Dad came to my room and explained how the puppy would have to find a new home, because we just couldn't keep it. He did say that If I could find a home for it myself then that would be good.
The next morning Aunt Zell and Uncle Ash were leaving as I brought the puppy downstairs, I had seen the look in Aunt Zell's eyes and just knew that they would look after this little puppy

Please Please Aunt Zell, will you look after the puppy for me, I know you like it and you already have 5 dogs so another one won't hurt and all your dogs will love this Puppy.
Aunt Zell looked at uncle Ash, and without a word Aunt Zell turned to me and said.
Yes we would love to look after the dear thing for you, you will be able to come and visit anytime you want and when your Mum and Dad are ready then you will be able to bring it home.
Hand it over, we must rush off now,
It was sad to see the puppy go , but I knew that it would be well looked after and Aunt Zell would most likely bring her to visit whenever she came.
I did like Aunt Zell.
Four months passed before I was to see the puppy again, It was a summery day when Mum and I went to visit.
Aunt Zell and Uncle Ash lived not too far away, it took about 2 hours in Mum's new car and we sang songs all the way there.
When we arrived I couldn't wait to see the puppy again and as soon as the car stopped I dashed out and ran to the front door.
Aunt Zell was there and ushered me inside to the back room, which was the Dogs Play area, there she was , the adorable little brown Puppy that I was given as a birthday present.
Aunt Zell had warned me quite a few times about the Puppy's growth and again a couple of weeks ago when she knew we were coming, but I really wasn't ready.
As this gigantic beast of a dog came bounding towards me I realised this was the Puppy I was given.
It stopped in front of me and just gazed at me, then it bounced on top of me and knocked me over
I once again could feel the connection I had made while snuggling the puppy all night long before it had to go
I looked into its eyes
Oh gosh, that's right. I keep forgetting. You still just seem like you. Not the gigantic beast that you have become

I couldn't quite believe how big this puppy had grown, It was much bigger than I was, and I can see now whey having it stay with us at my house would have just been ridiculous, but how did Dad know it was going to grow to be so big.
Uncle Ash came in and said. I bet you didn't think this giant Mastiff would grow so quickly and to be so tall, did you
I certainly didn't Uncle Ash I said.
I think Askiah must have been passing the buck when he gave you this dog. said Uncle Ash.
Your Father and I knew straight away that it was going to be a big dog, You see when we were in Tibet , oh, must have been a good 30 years ago now, your father and I were trekking along a small trail near Kathmandu , it had just got dark and this giant bear like creature came out of the woods and raced towards us, I can tell you we were pretty terrified. But then we heard a voice, shouting out Ishra, Ishra, Stop.
The Bear stopped in its tracks, then a small man appeared and put his hand on the Bears Muzzle, we lit our lanterns to see who this man and beast were and then we realised it wasn't a bear at all but a giant Dog. The man introduced himself as Lacktay and apologised for his dog scaring us,.
We decided that that night we would make camp and Lacktay agreed to share supper with us.
Oh what a night that was, lots of laughter and drinking and storytelling, It was a night of merriment. Only trouble was we were right next to a small river and Mosquitoes, talk about Mosquitoes, we must have killed a good hundred of them that night, but many more still got a taste of us and the next morning we were covered in bites.
Uncle Ash trailed off into a wistful laughter.
Any way he said, we recognised the pup to be one of those Tibetan Mastiffs straight away. Oh that Askiah got a good one on you there

Daily 5 minute #freewrite, prompt provided by @mariannewest
Image Royalty Free from - https://commons.wikimedia.org/