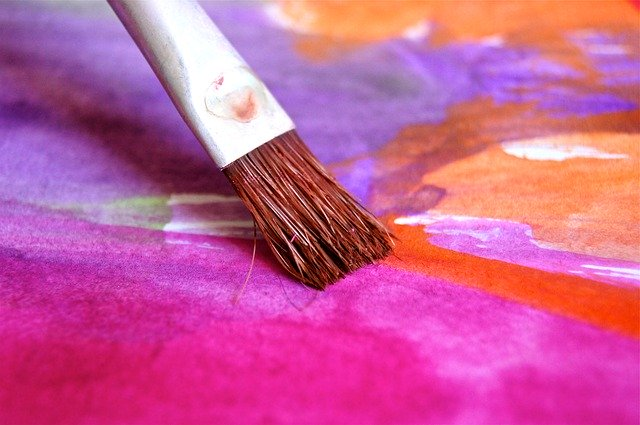 He tried very hard to see what others were seeing, however he found it very difficult
One eye had always been different and tended to put a haze over everything he looked at.
Mark would sometimes struggle to even get out the door, although that was really up to his brothers.
Never the less his brothers would always tease him and describe what they could see. He never knew if they were describing truthfully or if they were making it up.
Especially when it came to colours, Mark could only see things in Black and White and could not even imagine the colours that his brothers used to describe to him.
He did know once, there was a memory of when he used to paint
He wouldn't be able to tell red from blue these days, he thought, all he knows is that red is bright and blue is deep, yellow is light and green somewhat floats.
Marks Brothers were actually 3 years younger than him and, especially in the earlier years, delight in being able to teach Mark things.
Every day they would venture out with mark and navigate their way around, describing the Bin, the wall, the trees, the grass, the flowers and every little thing they came across.
Mark could see these things, but his damaged eye made it very difficult to see clarity and he could quite easily mistake a bin for a wall.
His whole perception of things was very distorted and often influenced by his imagination.
He would often find himself applying his own perception onto things, which was not necessarily correct, but he did like his world.
He could pretty much make up anything he wanted and who were they to say he was incorrect, after all it is what he saw.
When he visited is occupational therapist to undergo sight and balance training, she would often say, 'Oh Mark, it really isn't like that at all'.
Yet, with every fiber of his being, Mark knew that one day he would learn to express what he saw, and then everyone else would also be able to see these things from his perspective.
He just knew that one day his body would start to function again, and he would be able to throw things, jump, run and more importantly be able to paint again

Daily 5 minute #freewrite, prompt provided by @mariannewest
Free Image - https://www.maxpixels.net/