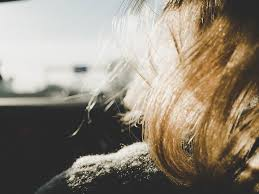 It was Saturday afternoon and Jean was raring to go.
The concert was tonight and all he could think about was getting ready.
I hope that the rest are getting ready as well.
Jean was going to the concert with his good buddies, Ian, Flacko and Sean.
They had all been friends since high school; they first met in the playground. From memory Sean had brought a whole heap of Peanut Butter Sandwiches and was selling them to other kids for 50 cents each.
Then Jake came along and started to pull at Sean's long hair, 'Girly Girl' Jake kept calling him.
Jean remembers that at the time he was outraged and rushed towards Jake to knock him down. At that same time 2 other boys were doing the same thing, all three of them hit Jake at the same time and squashed him, just like the Peanut Butter sandwiches that Sean was selling.
Ever since that day Jean, Flacko, Sean and Ian had become best mates and always looked out for each other.
No time for memories Jean thought.
We have all decided that we will dress the same for this concert. It was going to be Epic.
It was now 1 hour before the show and all four had met up about 30 minutes earlier and were no on their way to the concert.
As they walked through the stadium doors they could hear the support band doing sound checks and this created even more excitement. The support band were called something like the 12 apostles, Jean didn't think much of them, but that was ok because they were not the main act and would make the main act seem even better
It was time, the support act was over, they were ok but the main act was going to be better, and the cue for the main band had just been given
Jean, Flacko, Ian and Sean bounced out onto the stage, took their positions at their respective instruments.
Jean shouted into the microphone
'How ya all doin, we are the Blond Curls and we are gonna rock this town tonight.
And with that they broke straight into their first song for the night

Daily 5 minute #freewrite, prompt provided by @mariannewest