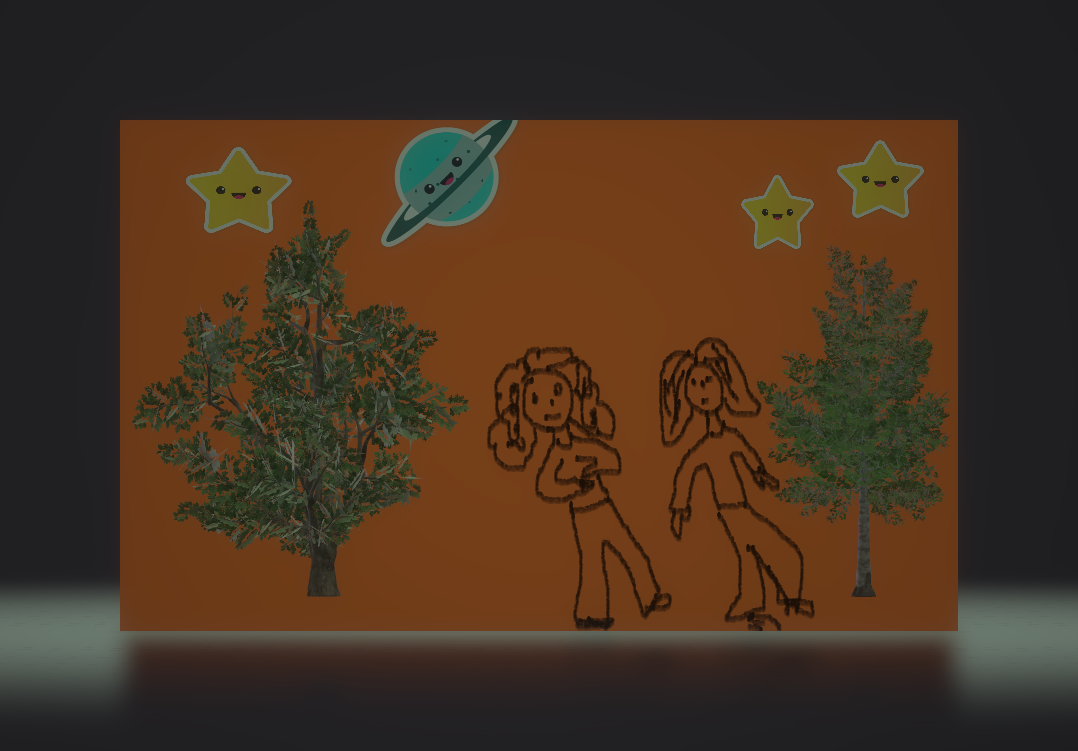 💐💐Part 23
Mrs. Petunia and Mrs. Sorrel were walking up and down the little hall of the inn, waiting anxiously for Gıpgıp. Finally, the door opened and Gıpgıp, the innkeeper, and Mr. Dustyfoot came in. Mrs. Sorrel,
-What happened, did you find him? she asked. Gıpgıp,
Town's ruler, bought my father. Mrs. Petunia,
-We need a good plan now. Saving slaves from the town's ruler isn't easy, but nothing can stop us. Innkeeper,
-I'm going downstairs to make breakfast and make bread, keep me informed of the plan. he said. Mr. Dustyfoot nodded and moved his chair to the side of the large stove, which had been lit to shelter from the cold of the night,
-It's going to be dawn soon, let's rest a bit and wait for the information that Silver will bring to assess the situation. When Silver suddenly appeared in the middle of the small hall towards noon, Mrs. Petunia said,
-Oh, what is that Silver you scared me. Silver,
-Excuse me, Mrs. Petunia, I have important news for you. Gıpgıp and Mr. Dustyfoot asked what happened. Silver,
-Because Gıpgıp's father tried to run away, the town's ruler had got very angry and shackled chained to Gıpgıp father's feet. They had not given him food and made him work in heavy works. Gıpgıp,
-How's his health? Silver,
-Very weakened, exhausted, he hard to stand. Mr. Dustyfoot,
-We gotta make a plan to save him now. Mrs. Sorrel,
-Best to save him in the dark when it's night. Mr. Dustyfoot,
-Let's plan and prepare today, we might save him tomorrow night. Mrs. Petunia, Mrs. Sorrel, you will leave town by the north exit door towards tomorrow evening. You move in the north direction, when you come to the Ruby land road turn, you wait for us among the trees. If we don't show up by morning, you'll act to save us. he said. Mrs. Sorrel,
-I only have one thing to ask, will the camel listen to our word? Gıpgıp,
-The name of the camel is Strong. Mr. Dustyfoot,
-So it told you its name. Mrs. Sorrel,
-Oh, is the camel talking? Gıpgıp,
It speaks but Silver translates what it says to me. It has now decided to live with us. From now on I spend my life like this, I will stay at the house of a Mrs. Petunia and a Mrs. Sorrel in the Cheerful River village.it said this, he added. Mrs. Sorrel,
A friend is coming to the Storm. Mr. Dustyfoot,
-Let's not deviate from the topic, we can talk about these after we save Gıpgıp's father. Mrs. Petunia,
-Well, how will you save Mr. Chatty, she asked. Gıpgıp,
At night, we quietly go to where my father was staying, take off the chains from his feet and go down the walls of the town. I think we should do it like this. Mr. Dustyfoot,
A very practical evasion plan. Even if there are setbacks, then we will think of new solutions. They rested that day, then Mrs. Petunia and Mrs. Sorrel disguised as beggars. They went with Silver to the place where the slaves were kept, learned the changing of the guards and how many people there were, and they returned to the inn. They told what they learned. Mr. Dustyfoot to the innkeeper
-We're leaving tomorrow night. he said. "Okay," said the innkeeper and wrote in the inn log as if they were going to leave in the morning. Mr. Dustyfoot didn't want the innkeeper to get in trouble. In the morning, everyone packed their things and talked about what they could do if there were any mishaps. In the afternoon, Mrs. Petunia and Mrs. Sorrel left town with their camel and belongings through the north gate. They came to the turn where the road to the land of Ruby, which Mr. Dustyfoot had described to them, split. And they took cover from the trees at the beginning of the forest and waited. When night fell, Gıpgıp, Mr. Dustyfoot, and Silver quietly left the back door of the inn and proceeded to the shed where Mr. Chatty was closed at night. They came to the shed without being seen by the guards, there was a padlock on the door. Silver,
-Mr. Chatty is being held here, it said. Gıpgıp opened the padlock with a wire, even though it was a little difficult. Mr. Dustyfoot opened the door slowly. Mr. Chatty was lying on the straw in the low corner, he tried to stand up,
-What, why did you come again? he said. Gıpgıp entered the shed behind Mr. Dustyfoot. Seeing his father so exhausted and devastated, tears began to flow from his eyes,
-Daddy, I came to save you. he said. Mr. Chatty tried to get up from his place but failed,
-Gıpgıp, is that you my son?he asked. Gıpgıp ran and hugged his father, crying, crying,
-Don't worry dad, said we'll save you. Mr. Chatty started to cry too. Father and son hugged and cried for a while. Mr. Dustyfoot with teary eyes,
-Come on, we have to get out of here now. We mustn't get caught by the guards. Gıpgıp immediately collected himself and wiped his tears.
-First, let's untie the chain on my father's feet, he said. Mr. Chatty,
-There is a ring buried in the ground over there, he said, if you remove the chain from there it will open. Mr. Dustyfoot and Gıpgıp found the ring that Mr. Chatty said. The chain was attached here with a lock. Gıpgıp opened the lock, at Mr. Dustyfoot, he pulled the chain and pulled it out of the metal ring on Mr. Chatty's wrist,
-We'll take this out on the road later, let's go he said. Mr. Chatty was so weak he was so exhausted that he could hardly stand. Mr. Dustyfoot,
Mister Chatty, I'll carry you on my back so we can go faster. Silver, Gıpgıp, control the way. he said. Gıpgıp took his head out of the door softly, no one was in sight, but the footsteps of the guards on patrol began to be heard,
-We have to leave now. he said. Mr. Dustyfoot took Mr. Chatty on his back. Gıpgıp shut the door and put the padlock back on. As the sentries turned the corner, they advanced through the darkness towards the north gate wall. They were going fast without speaking. When Gıpgıp turned the corner of a street, the door of a house opened and Gıpgıp collided with the person who came out of it. Both were staggered by the severity of the collision. Man,
-Who are you, you are walking without looking in front of you he shouted. Mr. Dustyfoot,
We have a patient, we need to get him to the doctor. He said. The man looked carefully at Silver and Gıpıp. Then, throwing back the hood of his cloak, attacked Gıpgıp,
-You'll see what it's like to save a slave from Hangman's hand. He called towards home, Drumdust, Zinc, Mud come quickly. Gıpgıp quickly leaped to the side and dodges Hangman's thrust. Mr. Dustyfoot sat Mr. Chatty on the side of the Wall,
-Silver, protect him. he said. He started a fight with Mud, Zinc, and Drumdust coming out of the house. Successfully parrying all Hangman's sword moves, Gıpgıp hit Hangman's behind the knees with a stick he found on the ground. The tottering Hangman fell to the ground, hitting his head on the ground and fainting. Mr. Dustyfoot injured Drumdust, Mud, and Zinc, all three of whom were forced to flee. After all, Mr. Dustyfoot was very adept at wielding a sword. To avoid being caught by the guards rushing to the noises, he quickly took Mr. Chatty on his back and started running towards the wall. The voices of the sentries were getting closer and closer. Gıpgıp threw the hooked rope on the wall, made it firm. Mr. Dustyfoot tied Mr. Chatty to his back and climbed on the wall with a rope. Silver soared through the air and came to Mr. Dustyfoot. Gıpgıp climbed after them. When they threw the rope on the other side of the wall, the guards came. Mud and Zinc,
-Here are the ones who beat us and kidnapped our slaves, they shouted, pointing at them. While some of the guards were looking for ladders to climb the wall, others tried to shoot them with their arrows. Fortunately, getting down was easier than climbing. As soon as Mr. Dustyfoot landed from the wall, he rushed towards the forest direction, followed by Gıpgıp and Silver. When they entered the forest, the sentries, Mud and Zinc, had followed them too. Mr. Chatty,
-Mr. Dustyfoot you can lower me now so I can run too. he said. Mr. Dustyfoot,
-Don't worry about me, Mr. Chatty, we'll go faster this way. Silver will help me if I get too tired. Gıpgıp,
-Silver are you erasing our marks, aren't you? he asked. Silver,
-Don't worry, they'll only realize in the morning that we're going to the Ruby Land turn.it said.
The story will continue tomorrow, thanks for reading🙂🙂
All rights reserved to the story named Adventures of Gıpgıp.