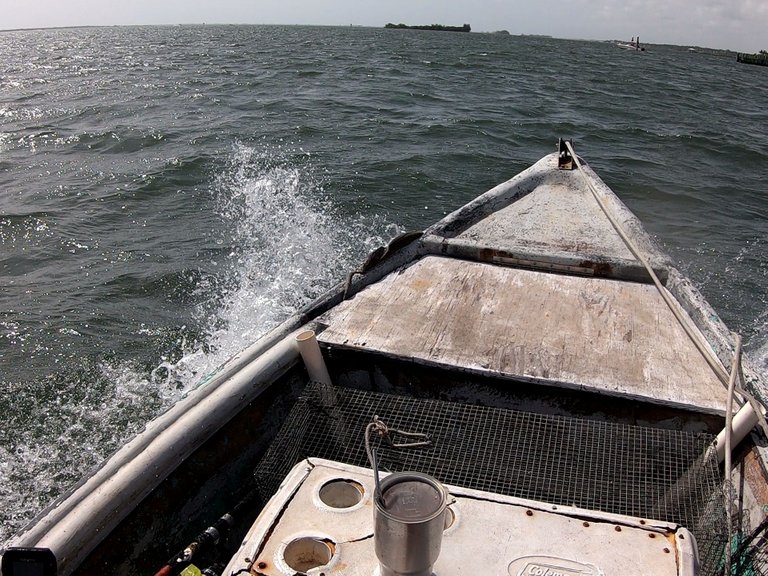 This is my post for #freewriters Sunday prompt my opinion hosted by @mariannewest
Today I went in my boat to run the pigfish traps, it felt good to be in it and to be captain once again. Since we did not catch sailcats Friday, I decided that I would give trout another try and if I do not catch any trout, I will go to Campbells Pocket and see if there are any sailcats in there.
As I was running the traps there was a big gap in the first line. We put them in lines about 50 yards apart. I wandered around and found it. People pick them up and take the bait, instead of putting them back in the line, they just throw them over where ever they are at. In the next line, they were all there, but in the last line, I had to go find one. We were missing 2. I think we are up to 10 that have been taken. At this rate, we will not have any traps left by the end of the season.
Last year I kept my holding pen under the railroad bridge and they did well. Before the state stopped the fresh water from entering the Indian River, we could not keep our bait at the railroad bridge.
In my opinion that is the furthest I want to keep bait up the creek. But my husband had a different opinion and started keeping the bait further up the creek. He put it across from the boat ramp to make it easier to feed on the days that we do not fish.
The last 2 days we started getting some rain, so this morning after putting my boat in the water my gut told me to go look at his bait before going out in the Indian River and running my traps then bringing my bait up there to leave.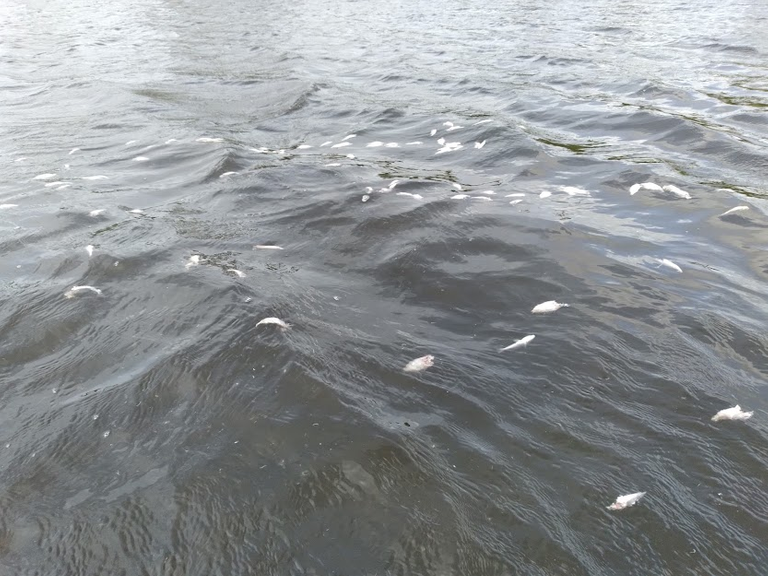 I did not listen to my gut and went on to run my traps. When I got back up the creek to put my bait away and feed his bait, I was sickened. I picked up his holding pen and all of his bait was dead. I dumped them out of his pen and had to go back to the Railroad bridge to put mine away. I ended up getting 250 bait, I sure hope that they do not die.