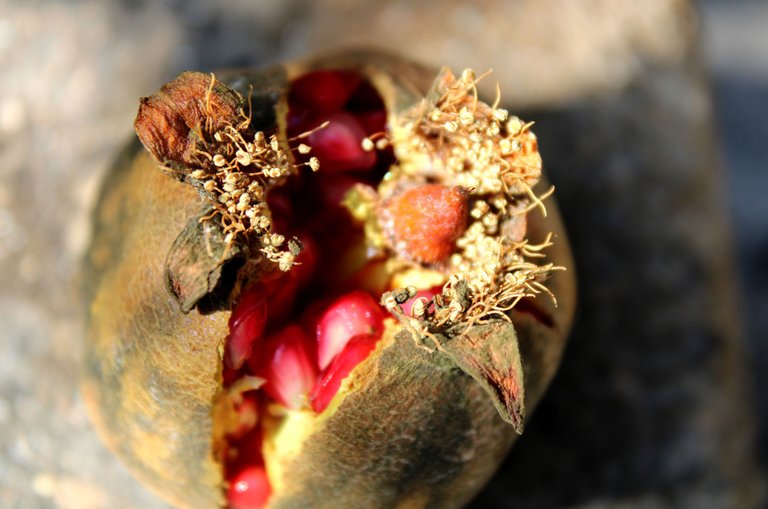 Dientes Rojos
Al interior de la granada
sonríen unos dientes rojos,
como esperando ser vida nueva
que despierta de una larga siesta.
Afuera
su casa se ha llenado de moho.
Que con el afán de salvarlos
ha tomado tonos dorados,
marrones y bermellones,
que se entremezclan
con la piedra.
A llegado el momento
de salir al mundo,
pero sin mucha prisa,
que le toca a las aves
Hacer su trabajo.
Poesía y Fotografía
@saulos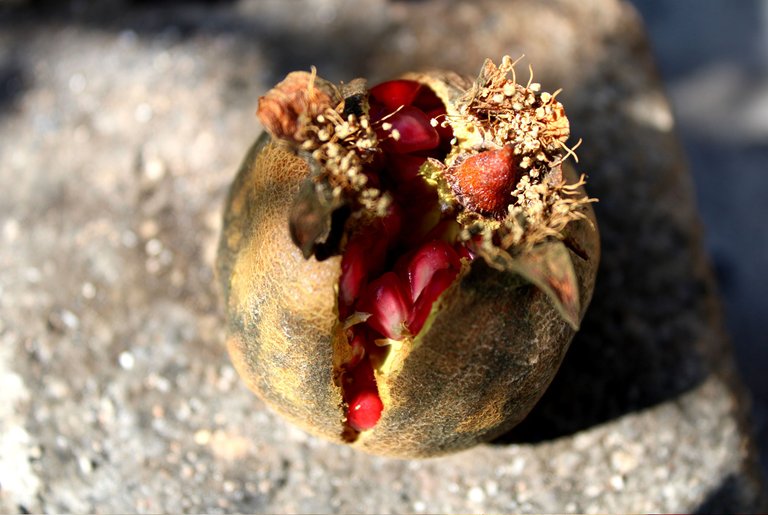 Red teeth
Inside the grenade
some red teeth smile,
like waiting to be a new life,
waking up from a long nap.
Outside
her house is filled with mold
that, with the desire to save them,
has taken on golden tones,
browns and vermilions,
that intermingle
with the stone.
The time has come
to go out into the world,
but without much haste.
Now the birds has to do
his job.
Poetry and Photography