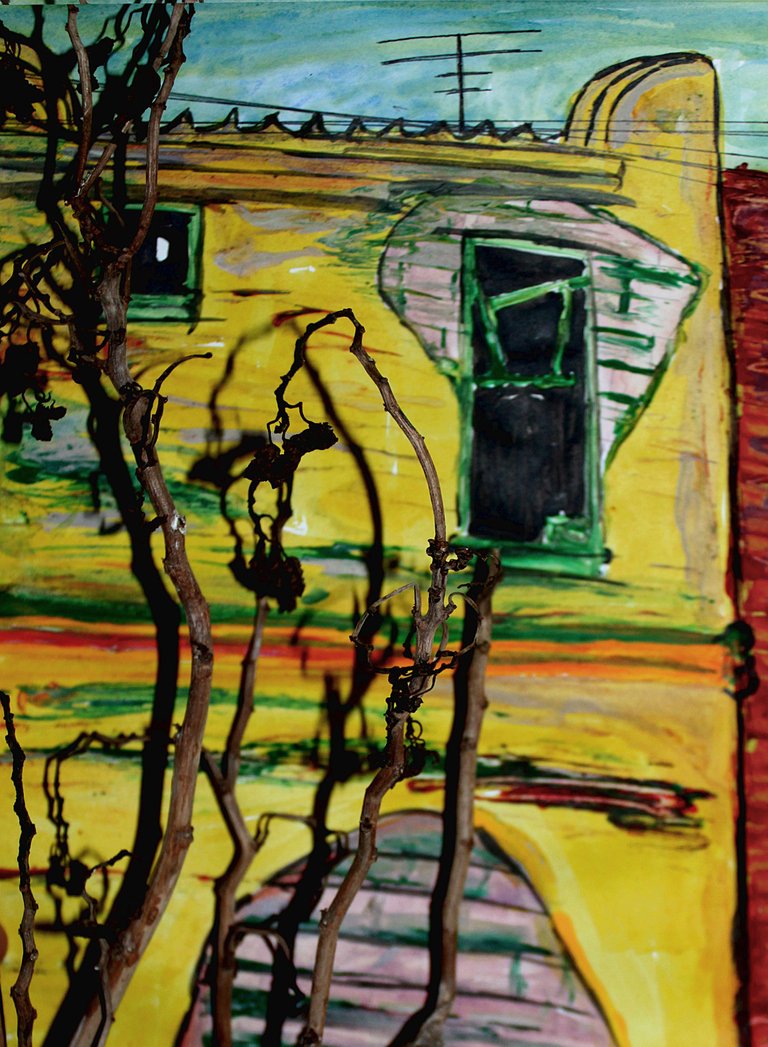 La casa vieja peina sus cables con el viento
como recordando los años de gloria,
de desfiles frente a la plaza,
de amores de otoño
escondidos entre los crecidos árboles.
Ya las ventanas no asoman miradas
y el contraste con el cielo
ha cedido a la costumbre
de la patina que anuncia el tiempo.
Ya los anuncios de sus paredes
dieron paso a la luces
y la arterioesclerosis de sus tubos de agua
la a tapado el pavimento.
Mientras yo te sigo esperando Ana María
a que vuelvas del convento.
---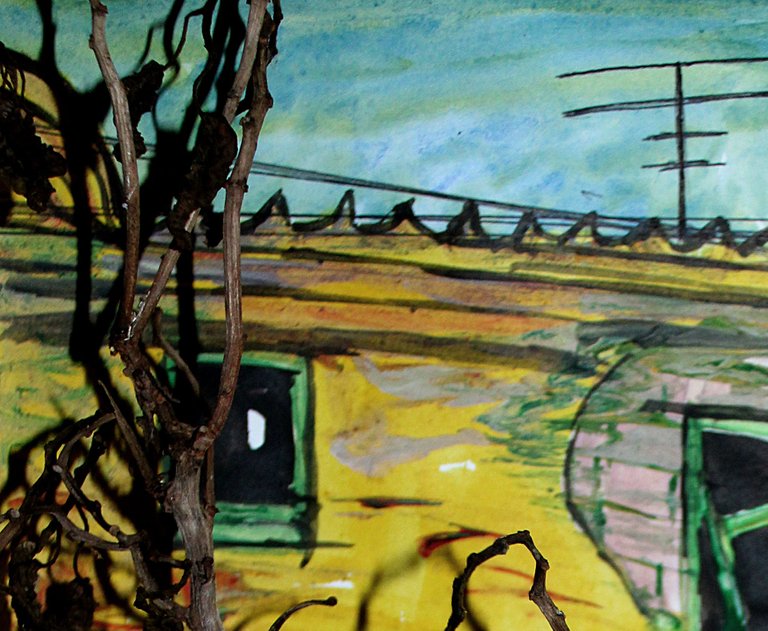 The old house combs its cables with the wind
like remembering the glory years
of parades in front of the square
of autumn loves
hidden among the overgrown trees.
The windows no longer show glances
and the contrast with the sky
has given in to habit
of the patina that announces the time.
Now the ads on your walls
gave way to the lights,
now the arteriosclerosis of their water pipes
has been covered by the pavement.
While I'm still waiting for you, Ana María,
for you to come back from the convent.
Collage y poesía