Con este relato estoy participando en: Continúa... la historia (nuevo concurso) 13 de marzo de 2022 de la @freewritehouse.
With this story I am participating in: Continue... the story (new contest) 13 March 2022 from the @freewritehouse.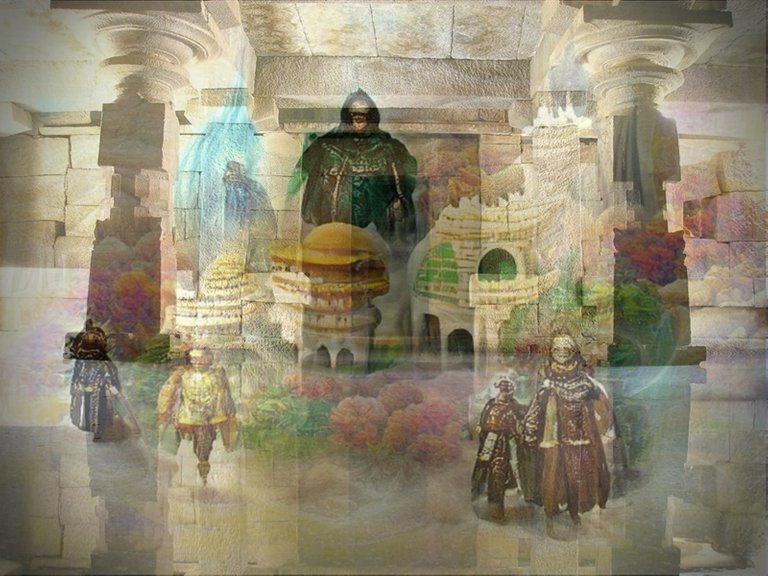 Hay días así…
Levantó la roca disimulando un dolor en sus piernas. Para cuando el guardián del templo se había dado la vuelta, se la arrojó con todas sus fuerzas. Se imaginaba corriendo a toda prisa siendo perseguido por aquel hombre áspero y tosco, pero sus deseos de aventura se tornaron en miedo y sorpresa cuando le vio caer de bruces sobre la arena, con la roca atascada en la frente y los ojos en blanco…
Había crecido en los alrededores del templo, desde que sus padres lo enviaban siendo un niño a pedir limosna y si no llevaba nada, ese día no tendría de comer, su mamá solo miraba y luego le decía tienes que ser obediente, solo tienes que levantar la mano y verás como te arrojan el dinero, él llegaba y pasaba todo el día jugando y cuando se acordaba, miraba a los visitantes y levantaba su mano para que dejaran caer las monedas, el guardián se había hecho su amigo y lo dejaba estar, incluso le decía quién podía ayudarlo para que le dieran más, así, cuando llegaba a su casa su padre le dedicaba una sonrisa y su mamá le daba algo para comer, ahora era un adolescente y el guardián lo ayudaba consiguiéndole tareas con algunas familias que él conocía.
Un día su amigo, el guardián no llegó al templo, en su lugar estaba un hombre inmóvil, sin sonrisas visibles y con una actitud tosca que de una vez le dijo que allí no podía estar, le pregunto por su amigo y el, le contestó de mal humor:
—Se enfermó y no va a volver y aquí no puedes estar, a menos que quieras una paliza de mi parte y te mandaré a encerrar.
Aprendió a burlar aquella férrea vigilancia, no tanto por conseguir monedas porque se defendía haciendo pequeños trabajos a algunas de esas personas que conocía y así podía llevar dinero a su casa; pero su amigo no volvió y él se empeñó en molestar a aquel guardián que muchas veces lo perseguía, una vez logró alcanzarlo y lo golpeó tanto que no pudo levantarse por varios días, cosa que le acarreó serios problemas con sus padres y no le dieron de comer por esos días y culpó por ello a aquel guardián y prometió vengarse de él.
El día que escogió para jugarle una broma pesada, estaban haciendo unas reparaciones y había mucha arena y piedras, sin embargo, los visitantes del templo iban llegando como todos los días, el reconoció a varias familias que le daban trabajo y trató de colarse para hablar con ellos, pero su vestimenta lo delataba, el guardián lo reconoció y fue hacia él, para advertirle.
—Te dije que no puedes estar aquí, vete o te volveré a golpear
—Ya me voy, —le dijo.
Pegó un grito simulando haberse caído y tomó la piedra, cuando el guardián se dio vuelta no pudo esquivar el golpe y la roca le dio en la cabeza, perdió el equilibrio y cayó.
Por un momento no supo que hacer, quedó como paralizado y cuando vio que varias personas corrían a levantar al guardián, él corrió, no podía irse a su casa, tampoco sabía a donde ir, aquello no era lo que él esperaba, iba a emprender de nuevo la huida cuando se sintió levantado por el cabello y miró a su padre rabioso dispuesto a golpearlo.
—¡Es que no piensas ir a trabajar dormilón!

There are days like this...
He picked up the rock, masking a pain in his legs. By the time the temple guardian had turned around, he threw it at him with all his might. He imagined himself running at full speed and being chased by this rough and uncouth man, but his desire for adventure turned to fear and surprise when he saw him fall face first onto the sand, the rock stuck in his forehead and his eyes rolling back in his head....
He had grown up around the temple, ever since his parents sent him as a child to beg for alms and if he didn't bring anything, he wouldn't have anything to eat that day, his mother would just watch and then tell him you have to be obedient, you just have to raise your hand, you'll see how they throw the money at you.
He would arrive and spend the whole day playing and when he remembered, he would look at the visitors and raise his hand so that they would drop the coins, the guardian had become his friend and he would let him be, he would even tell him who could help him, so that they would give him more, when he arrived home, his father would give him a smile and his mother would give him something to eat, now he was a teenager and the guardian helped him by getting him tasks with some families he knew.
One day his friend, the guardian, did not arrive at the temple, in his place was a motionless man, without visible smiles and with a coarse attitude who at once told him that he could not be there, he asked him about his friend and he answered in a bad mood:
—He got sick and is not coming back and here you can't be, unless you want a beating from me and I'll have you locked up.
He learnt how to outwit that fierce surveillance, not so much to get coins because he defended himself by doing small jobs for some of those people he knew and so he could take money home; but his friend did not return and he insisted on bothering that guardian who often chased him, once he managed to catch him and beat him so much that he could not get up for several days, which caused him serious problems, because they did not give him food for those days and he blamed that guardian for it, he promised to take revenge on him.
The day he chose to play a bad joke on him, they were doing some repairs and there was a lot of sand and stones, however, the visitors of the temple were arriving like every day, he recognised several families that gave him work and tried to sneak in to talk to them, but his clothes gave him away, the guardian recognised him and went to him to warn him.
—I told you you can't be here, go away or I'll beat you again.
—I'm going, —he said.
He gave a scream pretending to have fallen and picked up the stone, when the guardian turned around he couldn't dodge the blow and the rock hit him in the head, he lost his balance and fell.
For a moment he didn't know what to do, he was paralyzed and when he saw that several people were running to pick up the guardian, he ran, he couldn't go home, he didn't know where to go either, this was not what he expected, he was about to start running away again when he felt himself lifted by the hair and looked at his father who was raging and ready to hit him.
—You're not going to work, sleepyhead!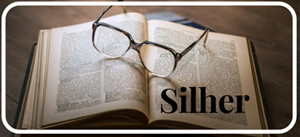 Las imágenes fueron generadas con la inteligencia artificial VQGAN+CLIP y la edición se hizo con PhotoScape
The images were generated by artificial intelligence VQGAN+CLIP and the separator crops were edited with PhotoScape.
Invito a @janaveda y @jesuspsoto para que se unan a la iniciativa.
*** Translated with www.DeepL.com/Translator (free version) ***