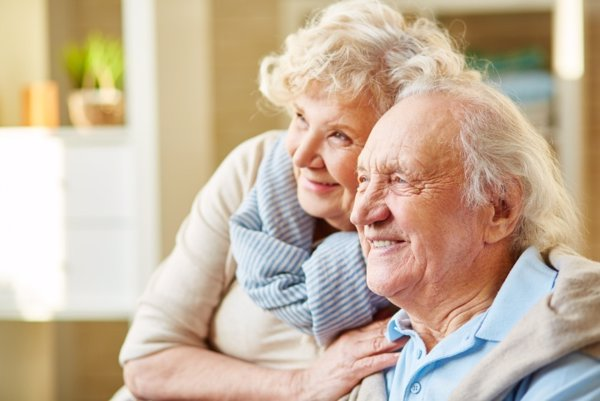 Fuente/Source
---
---
Español
Antes un adulto mayor podía disfrutar su vida de vejez con lo que le tocaba por el tema de la pensión, pero hoy en día es diferente, muy diferente la situación, con tantos años de trabajo y servicio con lo que le pagan no les da ni siquiera para mantenerse una semana, y es muy triste y lamentable, pero el gobierno es lo que quiere mantener sometidos a los que pueda. Es muy denigrante ver como los viejitos de la ciudad que tanto aportaron ahora tienen que protestar para exigir aumentos para siquiera vivir.
La calidad de vida de nuestros abuelos viviendo solo de la pensión no les da, y la cantidad de abuelos que hay solos viviendo porque los hijos o nietos se han ido y los han dejado solos, o porque ellos no quieren abandonar su casa ni su ciudad ya que tienen muchos años viviendo y lograron construir su casa, es muy difícil ya a esa edad abandonar una casa de tanto sacrificio, pero es difícil también irse y dejarlos sabiendo que en cualquier momento nos pueden necesitar.
Claro, algunos necesitaran más ayuda que otros, porque como todo, los humanos son diferentes y por tanto la longevidad de nuestros abuelos puede ser diferente con diferencia. Tengo abuelos que a los 65 se fueron de este mundo, pero tengo uno de 103 años que todavía está vivió y con la mente clara. Su calidad de vida obviamente ha disminuido, y el mismo no los cuenta casi siempre, de pasar a tener todo y disfrutar de todo a depender de los hijos y nietos porque con la pensión no les da.
Su esposa, murió recientemente a los 101 años, y siempre nos dice que hace un tiempo se le fue la mitad de su vida, pero ella se veía mucho mayor que él y con mas arrugas, y todo sucedió tan rápido producto de una caída, su salud desmejoró muchísimo, se fracturo la cadera, se operó porque ella misma quiso, aunque los doctores no querían, luego de casi dos mese se fue, pero de la operación los doctores quedaron sorprendido por la buena recuperación que tuvo. Muchos hijos o nietos no toman conciencia de lo peligroso que puede ser una caída de los abuelos y lo costoso que termina siendo.
---
---
English
Before, a senior citizen could enjoy his old age life with what he got for his pension, but today the situation is different, very different, with so many years of work and service, with what they are paid they can't even get by for a week, and it is very sad and regrettable, but the government wants to keep those it can subjugated. It is very demeaning to see how the old people of the city who contributed so much now have to protest to demand raises to even live.
The quality of life of our grandparents living only on the pension does not give them enough, and the number of grandparents who live alone because their children or grandchildren have gone away and left them alone, or because they do not want to leave their home or their city since they have lived there for many years and managed to build their house, it is very difficult at that age to leave a house of so much sacrifice, but it is also difficult to leave them knowing that at any time they may need us.
Of course, some will need more help than others, because like everything else, humans are different and therefore the longevity of our grandparents may be different by far. I have grandparents who at 65 are gone from this world, but I have a 103 year old grandparent who is still alive and clear minded. His quality of life has obviously diminished, and he himself doesn't count them most of the time, from having everything and enjoying everything to depending on the children and grandchildren because the pension is not enough for them.
His wife died recently at the age of 101, and he always tells us that some time ago half of her life was gone, but she looked much older than him and with more wrinkles, and everything happened so fast due to a fall, her health deteriorated a lot, she fractured her hip, she had an operation because she herself wanted it, although the doctors did not want it, after almost two months she left, but after the operation the doctors were surprised by the good recovery she had. Many children or grandchildren do not have the awareness of how dangerous a grandparent's fall can be and how costly it ends up being.