Continuity of reading
     They had been reading ever since they learned to combine letters into words, ever since they learned to combine words into sentences, and ever since their parents told them they could never read everything.
      Of course they did, they said, and they would start with the newspaper and by the time they finished one there would be dozens waiting for them, but they were never discouraged either when they went to school or when they graduated from college or when they got married and had children; they never let go of the newspaper, fortunately, and some were so good that from them they learned the subjects of study and what was necessary for conversation, until one day they saw their own news, their own pictures and began to read what they had done since they had learned to combine letters and words and as they were tired, they left the children the task of reading on.
     Finally they settled in as pictures next to the text that had been written about them in the newspaper, but not before warning their children that they would be on the lookout when the grandchildren came by to greet them.
---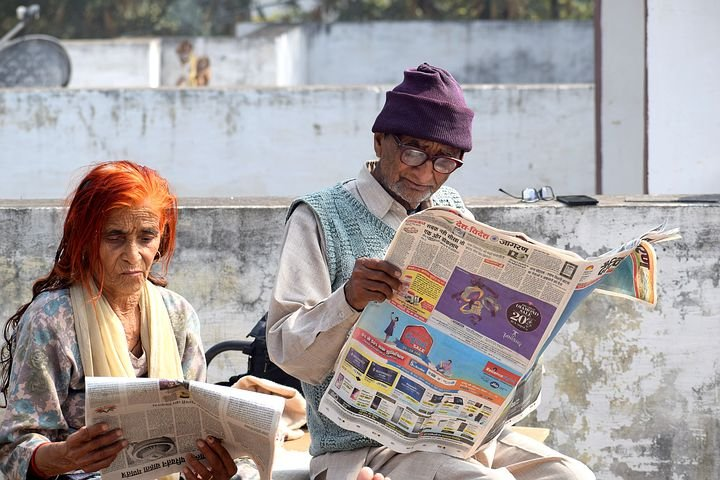 Source
---
Continuidad de la lectura
     Habían estado leyendo desde que aprendieron a combinar las letras en forma de palabras, desde que aprendieron a combinar las palabras en oraciones, y desde que sus padres le dijeron que nunca lograrían leerlo todo.
     Claro que se puede, dijeron, y empezaron con el periódico y cuando terminaban uno ya habían decenas esperando por ellos, pero nunca se desanimaron ni cuando fueron a la escuela ni cuando se graduaron en la Universidad ni cuando se casaron y tuvieron hijos; nunca llegaron a soltar el periódico, por suerte y algunos eran tan buenos que de ellos aprendieron las materias de estudios y lo necesario para conversar, hasta que un día vieron su propia noticia, sus propias imágenes y comenzaron a leer lo que habían hecho desde que habían aprendido a combinar las letras y las palabras y como ya estaban cansados, le dejaron a los hijos la tarea de seguir leyendo.
     Finalmente se acomodaron como imágenes al lado del texto que habían escrito sobre ellos en el periódico, no sin antes advertirle a sus hijos que estarían pendiente cuando cuando pasaran los nietos para saludarlos.
---

There's still time to join this fun challenge A picture is worth a thousand words, an initiative of @freewritehouse.
Estás a tiempo de unirte a este divertido reto Una imagen vale más que mil palabras, una iniciativa de @freewritehouse.