Ever since I saw Predator the movie when I was young This was 1987 and action movies was really a thing at the time. This is when a whole bunch of sci-fi hit action movies were making headlines. Aliens, Terminator, Robocop, Predator... these were some really cool times to be in the movie industry.
From the movie predator I remember very clearly how advanced the enemy was when it came to the technology it used and till this day, every time I see thermal vision or night vision it really only reminds me of one thing.


Predator Thermal Vision
I gathered some clips from the web gif files to show how cool and iconic these scenes were... of course if you see it now.. it definitely looks outdated but in the 80's Thermal Vision was unheard of.... as a matter of fact in 1987 I was just 7 years old. So of course movies dont seem like movies when you are 7 years old watching a rated R movie which I have no idea how I watched it but at the time it was pretty normal.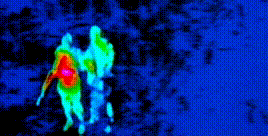 ---
My father in law in Taiwan has a friend who likes to hunt and catch wild boars and bring them into his farm. He borrowed a device that looked like a scope... but it seemed it was not really for a rifle. I was still not very interested because I never seen one this compact in real life. and as I was taking a closer look of this scope... I realized that it didn't' have an optical lens.....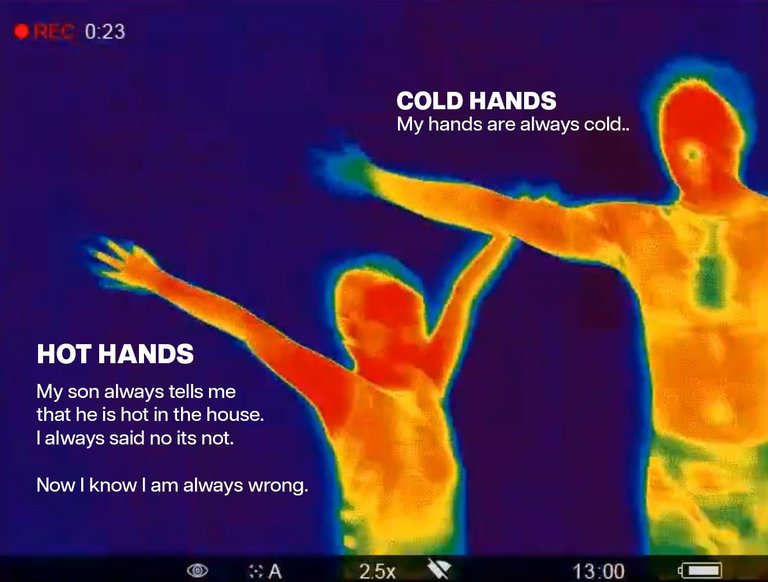 I seen these before in a department shopping mall at the doorway. They use thermal vision to screen out any sick people that may have arrived. and I remember there was no clear glass eyelet to see through. They look like as you see below... from the department store. :)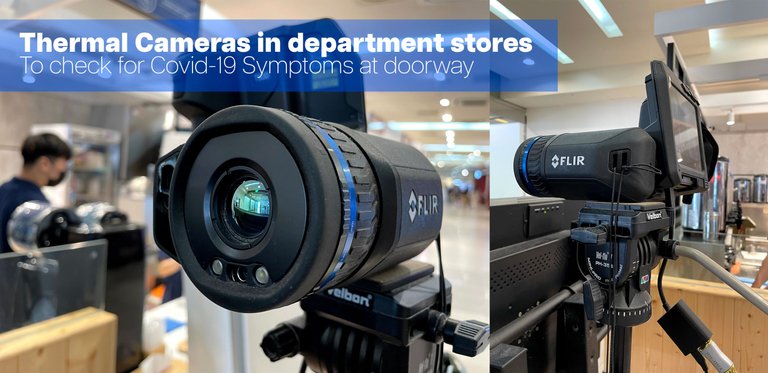 It was out of battery at the moments so I could look into it... and as a scope it doesn't say THERMAL VISION out loud (which is very good in terms of design). I didn't know until it snapped on to me.
"Wait a minute.... is this???? Can it really be????? Real thermal vision monocular used in the military? It cant be... they are extremely expensive... why would father in law use a thermal vision?"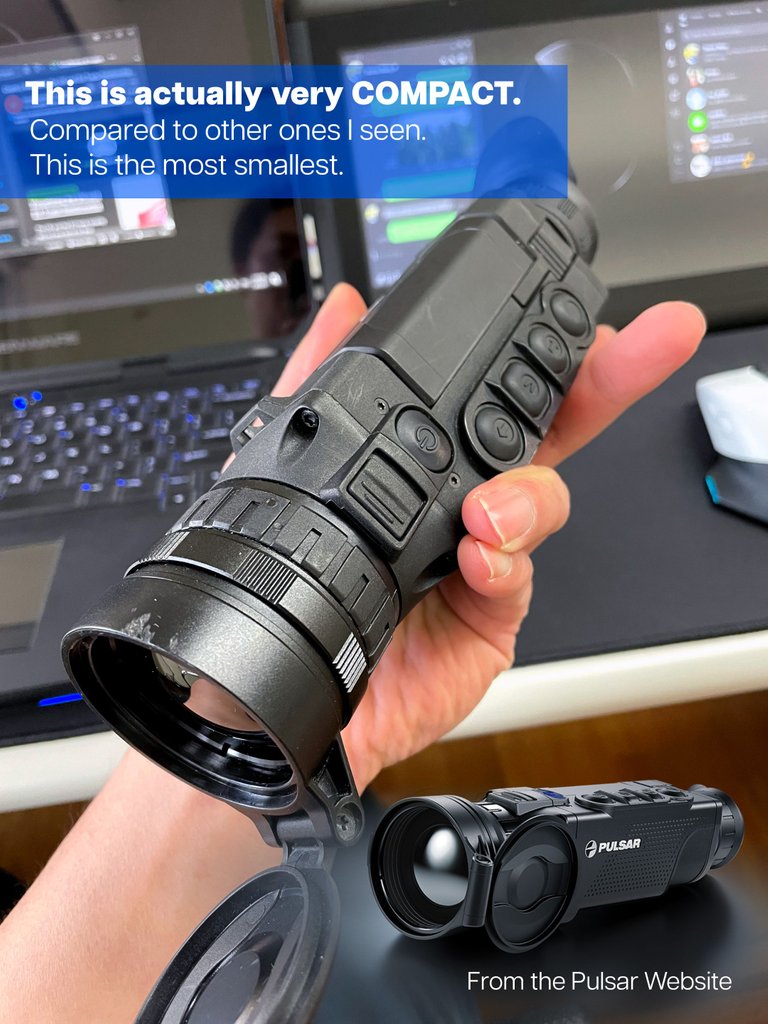 The brand was there so I used my phone to google it up... and my lord this was like the mother of all night vision scopes.... JACK POT.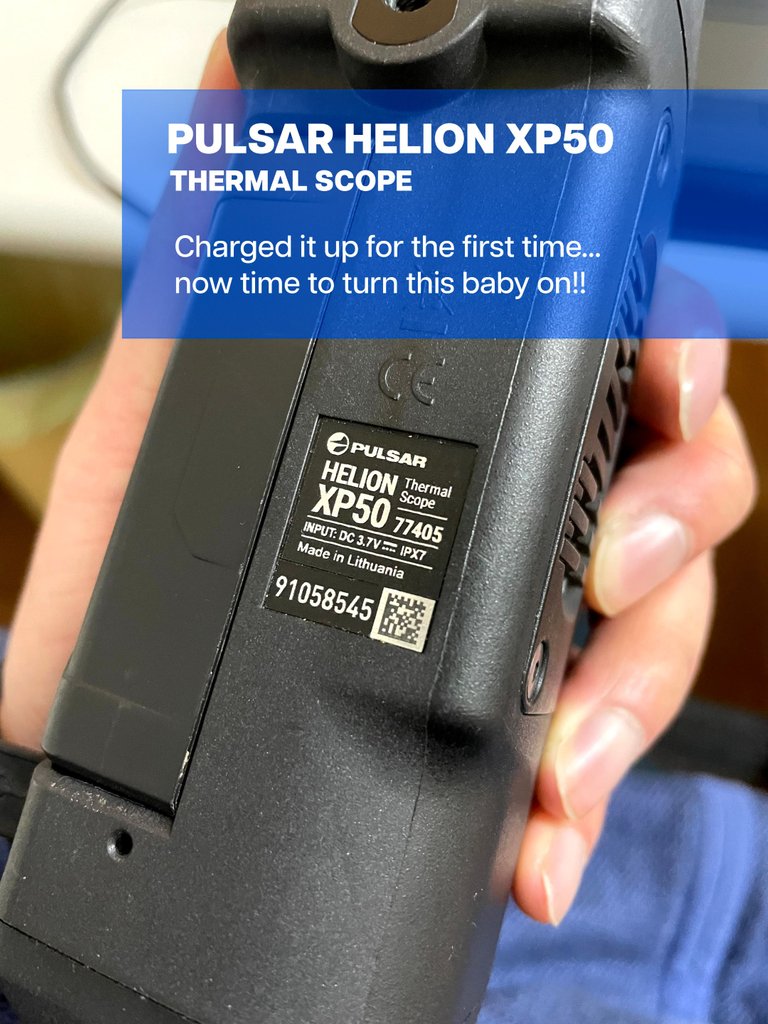 What I had on my hand was the PULSAR HELION XP50.
I wanted to know its cost as well... and boy it is a hunk of change for sure.
Pulsar Helion 2 XP50 PRO Helion 2 XP50 Pro 2.5-20 Thermal Monocular
MSRP Price : $3,999.97
I felt like a kid once again. Time to play Predator.....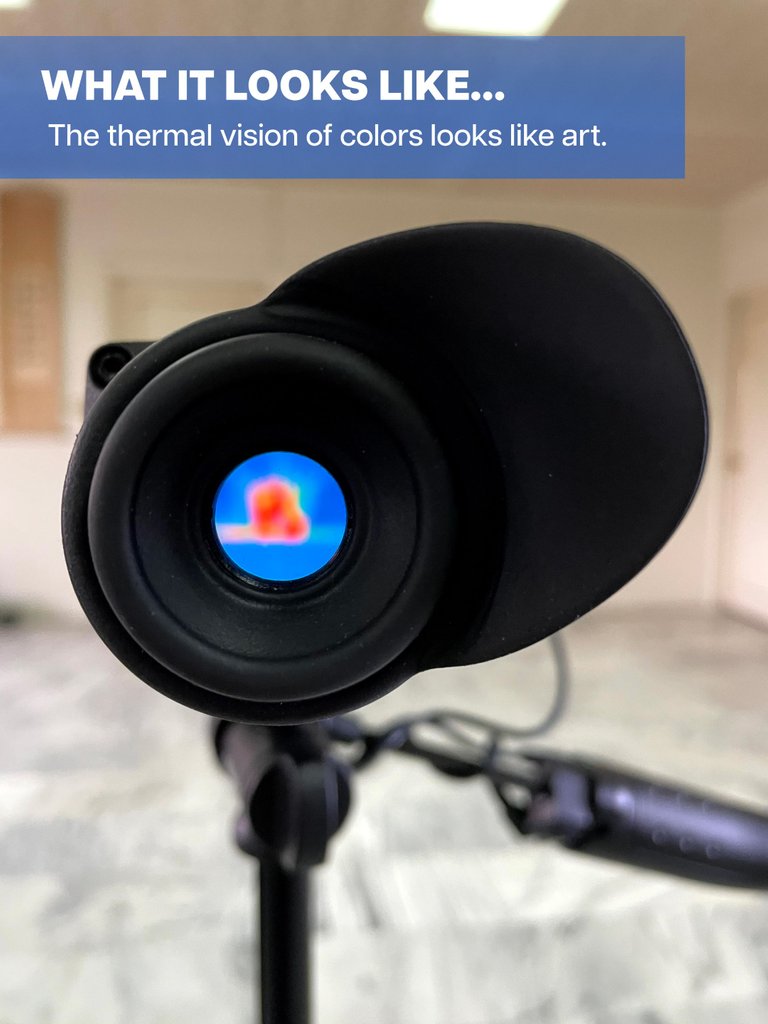 The design of this product is built really rugged and it seems like it can definitely take a beating. Its made with very good quality plastic and I found out its designed and made for hunting. and designed to withstand all weather conditions.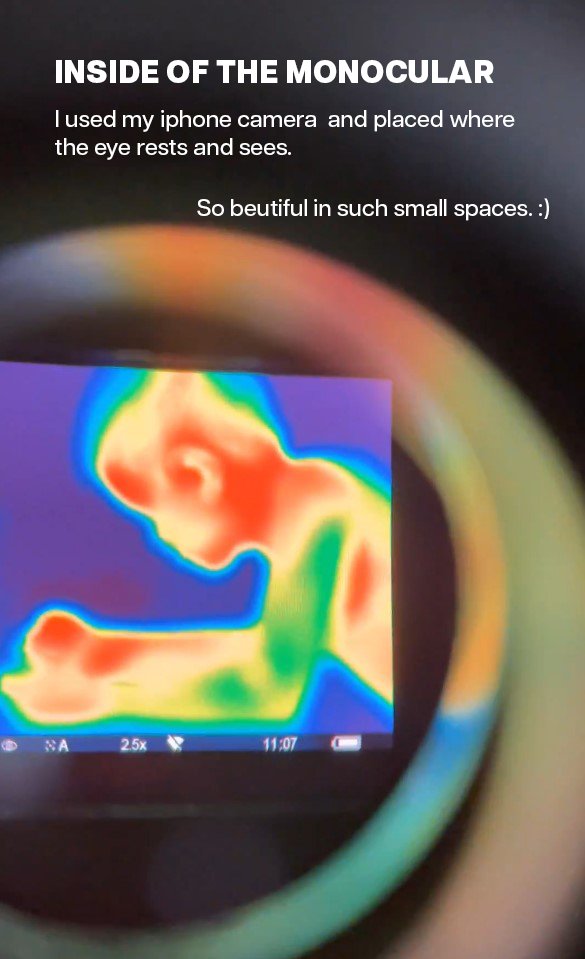 For a scope its very difficult to make ruggedized designed due to its very nature that a lot of sensitive optical parts are involved but I guess these guys really want to hunt in the rain and snow. They pulled it off quite nicely.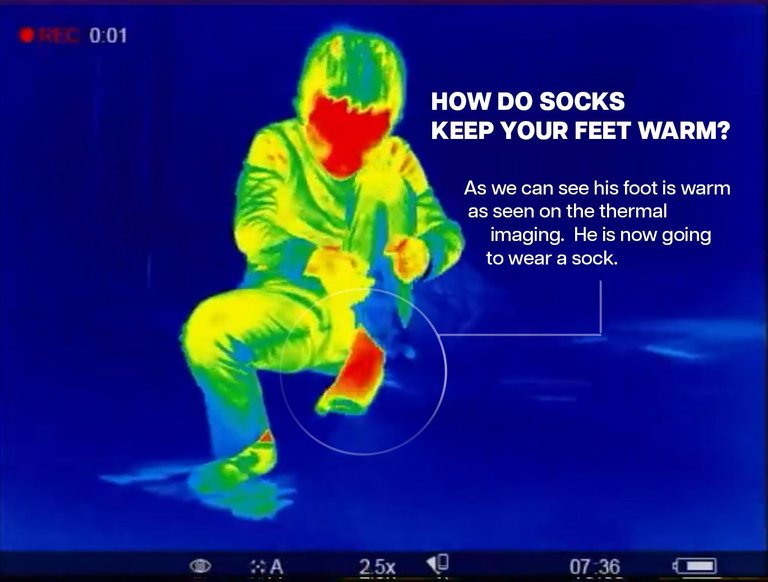 and then... TADA!!~~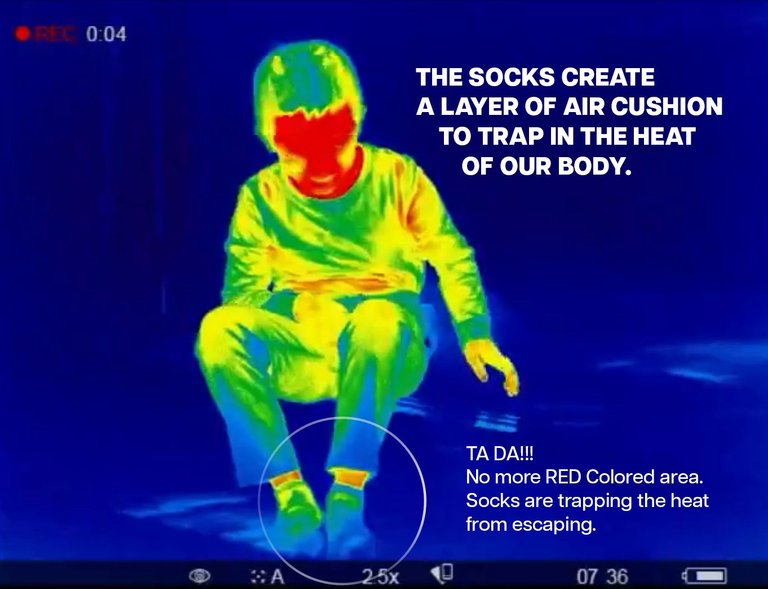 Some more screenshots taken from the video I have composed and uploaded to 3Speak..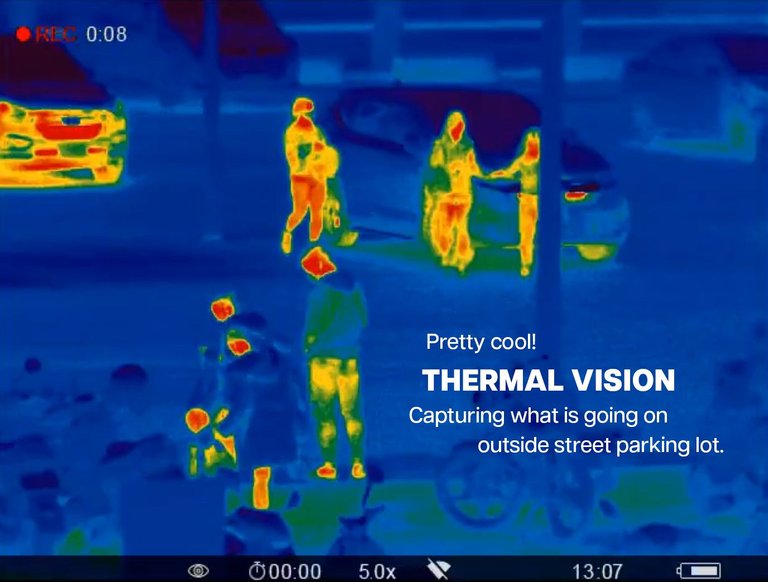 Actually watching it on video is a whole lot better than just a still image. So check out the video to see thermal vision in all its glory. :)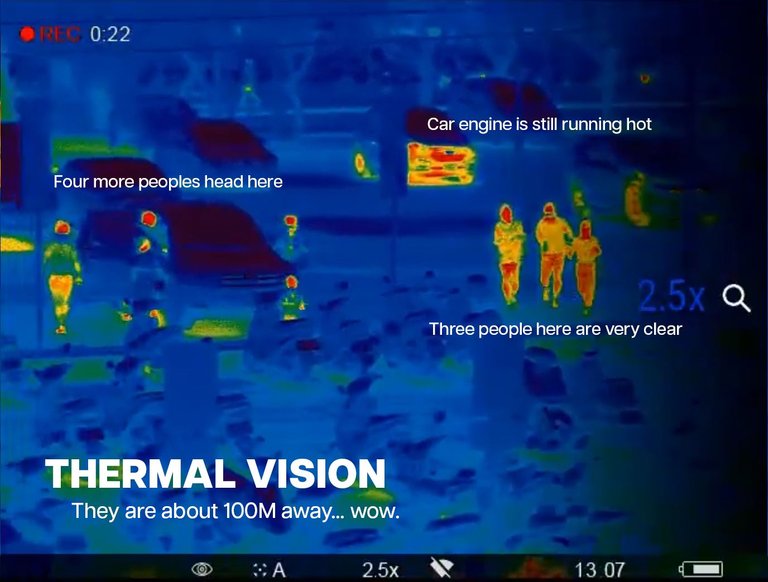 Thanks for visiting~
Today I wanted to some tech stuff I like to share with. It was an opportunity I was lucky to catch. Because I dont think I will buy a $4000 thermal just to play with it. Its godly expensive... and thankfully I got to play with it for several weeks before giving it back to its owner.
Tune in for more techy stuff~
Set da Tone!!!
Cheers!