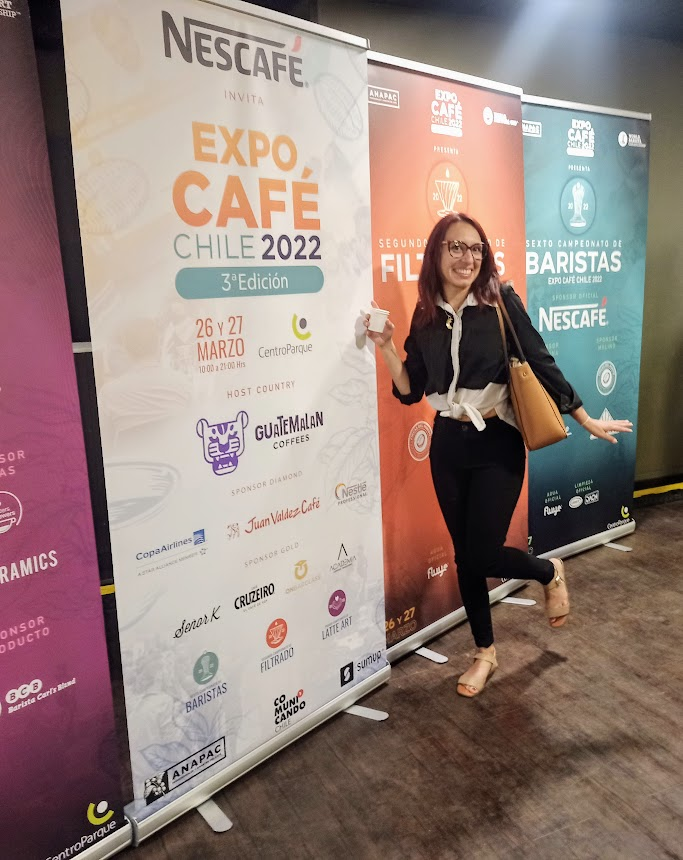 ---
Muy buen dia hivers, hoy vengo a contarles sobre mi experiencia en la Expo Café Chile, como saben soy amante de este elixir y haber asistido a tal evento me llenó de tanta emoción y gratitud que quiero compartir con ustedes. También porque se que más de uno al despertar prepara su café para empezar el día con esa energía extra que nos da tan preciada tacita.
Very good morning hivers, today I come to tell you about my experience at the Expo Café Chile, as you know I am a lover of this elixir and having attended such an event filled me with so much emotion and gratitude that I want to share it with you. Also because I know that more than one of you prepare your coffee when you wake up to start the day with that extra energy that gives us such a precious cup.
---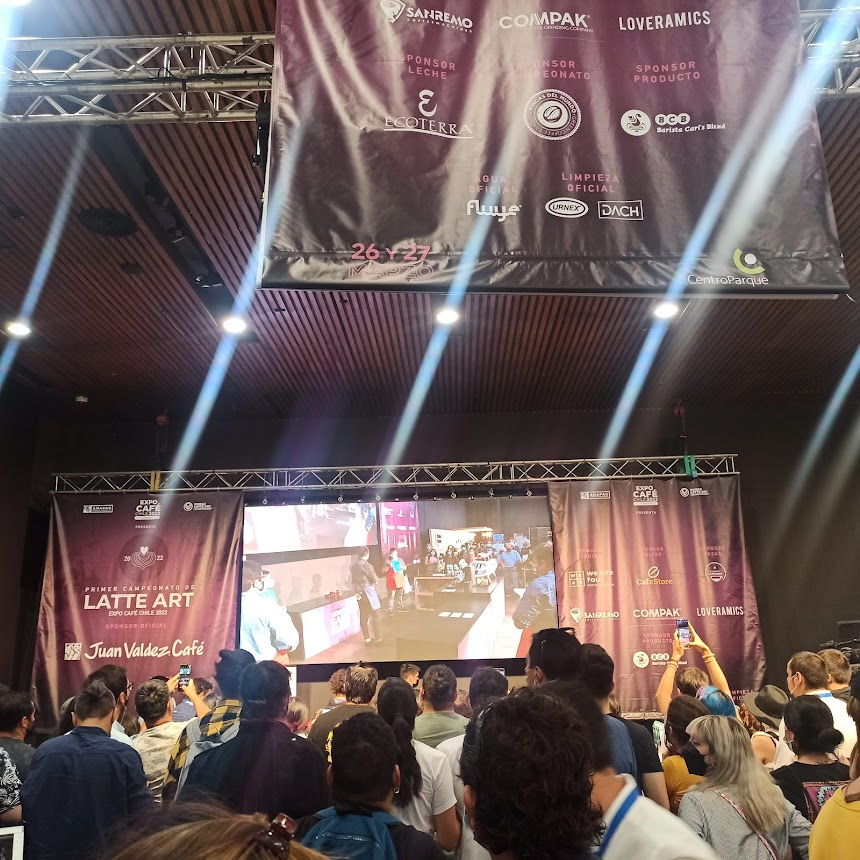 ---
Pero antes un poquito de historia personal ¿tú recuerdas cuándo fue tu primera taza de café en la vida? Yo estaba en la universidad con 16 años aproximadamente, cuando una mañana algo desordenada mi mamá me sirve aquella tacita verde de barro llena de ese caliente cafecito sin azúcar, porque definitivamente así se aprecia mejor. Desde entonces esto es parte de mis rituales de las mañanas. No niego que un par de veces he querido dejarlo y solo logro a reducir las dosis diarias, de 4 tazas a 2.
But first a little bit of personal history, do you remember when was your first cup of coffee in life? I was in college when I was about 16 years old, when one morning my mom served me that little green clay cup full of that hot coffee without sugar, because it definitely looks better that way. Since then this is part of my morning rituals. I don't deny that a couple of times I have wanted to give it up and I only manage to reduce the daily dose from 4 cups to 2.
---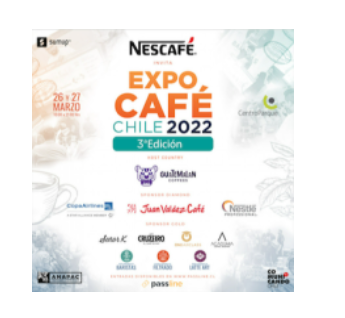 ---
Desde que llegué a Chile he visto las oportunidades que este país brinda, sin embargo muy pocas veces he salido a disfrutar por distintas razones, pero esta apenas la vi me prometí ir. Así fue como el 27 de marzo me fui al Centro Parque Av. Pdte. Riesco 5330, mejor conocido como el parque del domo, a vivir la experiencia de Expo Café Chile en su 3ra edición. El evento constaba de 2 días donde te brindaban ponencias sobre el tema, exposición de distintos café y maquinarias de pequeñas y grandes empresas, degustación e incluso 3 competencias: mejor filtrado, barista y arte latte.
Since I arrived in Chile I have seen the opportunities that this country offers, however very few times I have gone out to enjoy it for different reasons, but as soon as I saw it I promised myself to go. Riesco 5330, better known as the park of the dome, to live the experience of Expo Café Chile in its 3rd edition. The event consisted of 2 days where you were offered lectures on the subject, exhibition of different coffees and machinery from small and large companies, tasting and even 3 competitions: best filtering, barista and latte art.
---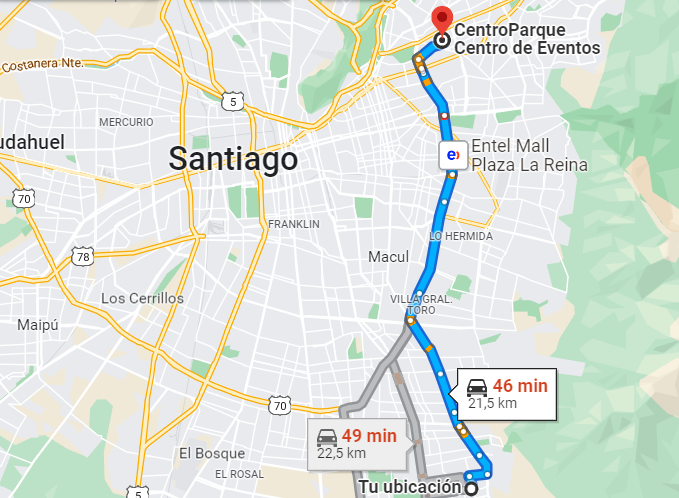 ---
Yo estuve en el segundo día, allí aprecie una breve ponencia de un barista guatemalteco explicando el proceso desde la siembra hasta la preparación para servir y disfrutar de la taza de café en las distintas regiones de su país, con sus diferencias, lo cual me causó nostalgia recordar lo que vivía cuando era niña en la hacienda de los abuelos, y como la pasión por lo que se hace le da ese toque especial al producto. Pues, el café que probé en la bienvenida sabía totalmente distinto al recién colado por el barista ponente, a pesar de ser el mismo grano.
I was there on the second day, where I appreciated a brief presentation by a Guatemalan barista explaining the process from planting to preparation to serve and enjoy a cup of coffee in the different regions of his country, with its differences, which made me nostalgic remembering what I lived as a child on my grandparents' farm, and how the passion for what is done gives that special touch to the product. The coffee I tasted at the welcome reception tasted totally different from the one just brewed by the barista, even though it was the same bean.
---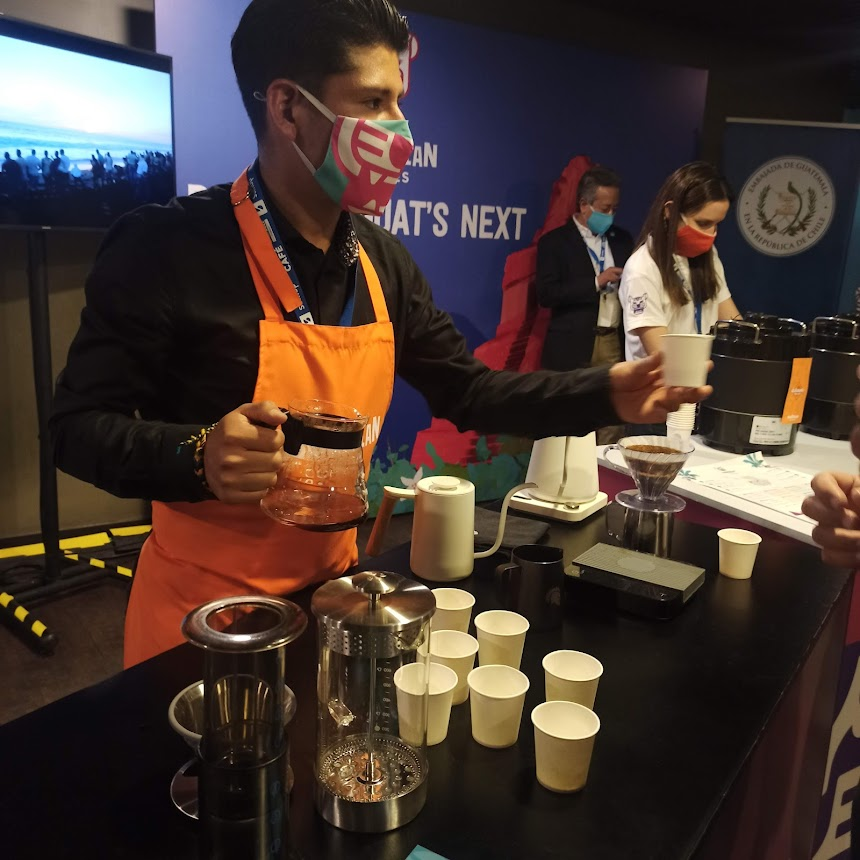 ---
A pesar de que fue una experiencia 5 horas increíbles, confieso que lo que más me emocionó fue la competencia de arte latte, valiente todos los participantes que estuvieron bajo la supervisión de 5 expertos quienes evaluaban su velocidad, pulcritud, líneas, patrones y demás aspectos técnicos. Tal vez por mi afinidad con el arte verlo combinado con el café es lo que me hizo vibrar más con ese momento. Que místico ver toda la preparación más la destreza de la pintura con espuma y crema encima del café, mi admiración y respeto para todos esos artistas.
Although it was an incredible 5 hour experience, I confess that what excited me the most was the latte art competition, brave all the participants who were under the supervision of 5 experts who evaluated their speed, neatness, lines, patterns and other technical aspects. Perhaps because of my affinity with art, seeing it combined with coffee is what made me vibrate more with that moment. How mystical to see all the preparation plus the skill of painting with foam and cream on top of the coffee, my admiration and respect for all those artists.
---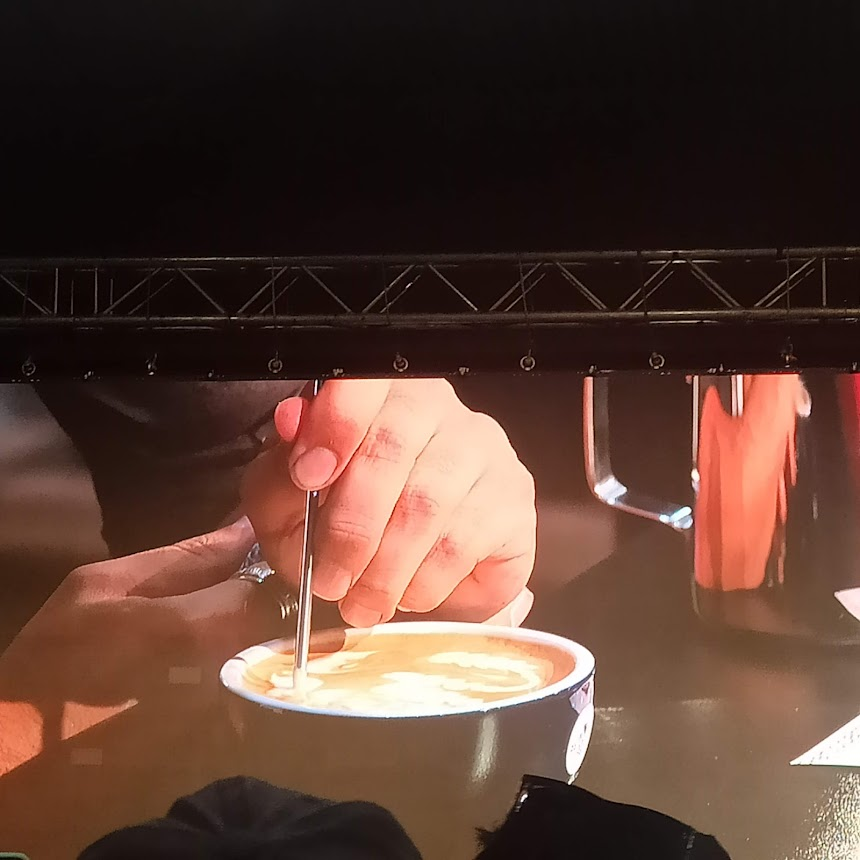 ---
Ahora hablemos del sabor, yo quedé realmente sorprendida con lo predominante de la acidez cítrica y frutal en el grano, lo que lleva a ser un poco más laborioso y detallado el cultivo. Pero de acuerdo a lo vivido allí, es el sabor del momento en el mundo cafetalero. Por supuesto que es delicioso, incluso se siente más fresco, en cuanto al tacto con el paladar ya depende de cómo lo prepares, sin embargo es realmente agradable.
Now let's talk about the flavor, I was really surprised with the predominant citric and fruity acidity in the bean, which makes the cultivation a little more laborious and detailed. But according to what I experienced there, it is the flavor of the moment in the coffee world. Of course it is delicious, it even feels fresher, as for the touch with the palate it depends on how you prepare it, however it is really pleasant.
---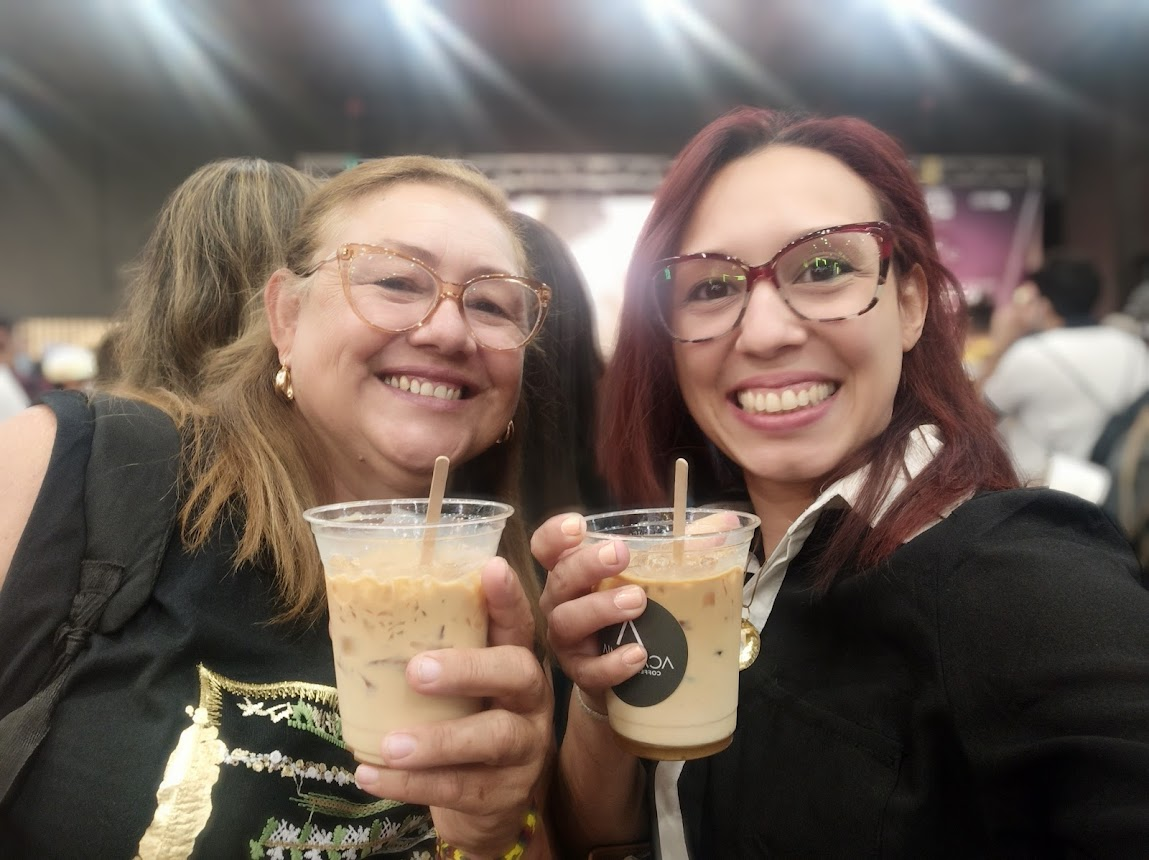 ---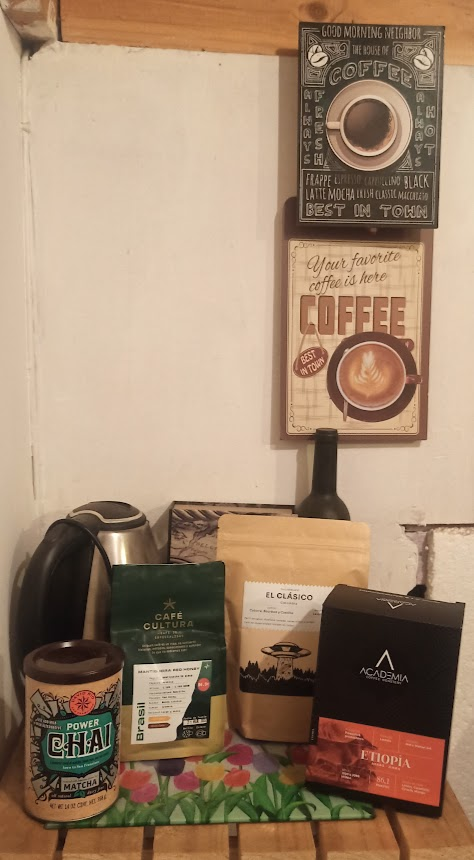 ---
Otra de las cosas que también me gustó fue la organización, el voluntariado y el apoyo para las pymes, como para los artistas, allí podías encontrar franelas, bolsos, tazas pintadas, chocolates, jabones, todo basado en el café, con precios bastante accesibles. Sin duda alguna fue una experiencia bastante grata, diferente y a la cual volvería con gusto en su próxima edición. una vez más gracias hivers por su atención, todas las fotos son parte de mi registro personal. Cualquier sugerencia, pregunta o duda es bien recibida en los comentarios.
Another thing that I also liked was the organization, volunteering and support for SMEs, as well as for artists, there you could find t-shirts, bags, painted mugs, chocolates, soaps, all based on coffee, with very affordable prices. Undoubtedly it was a very pleasant experience, different and to which I would gladly return in its next edition. Once again thank you hivers for your attention, all photos are part of my personal record. Any suggestions, questions or doubts are welcome in the comments.
---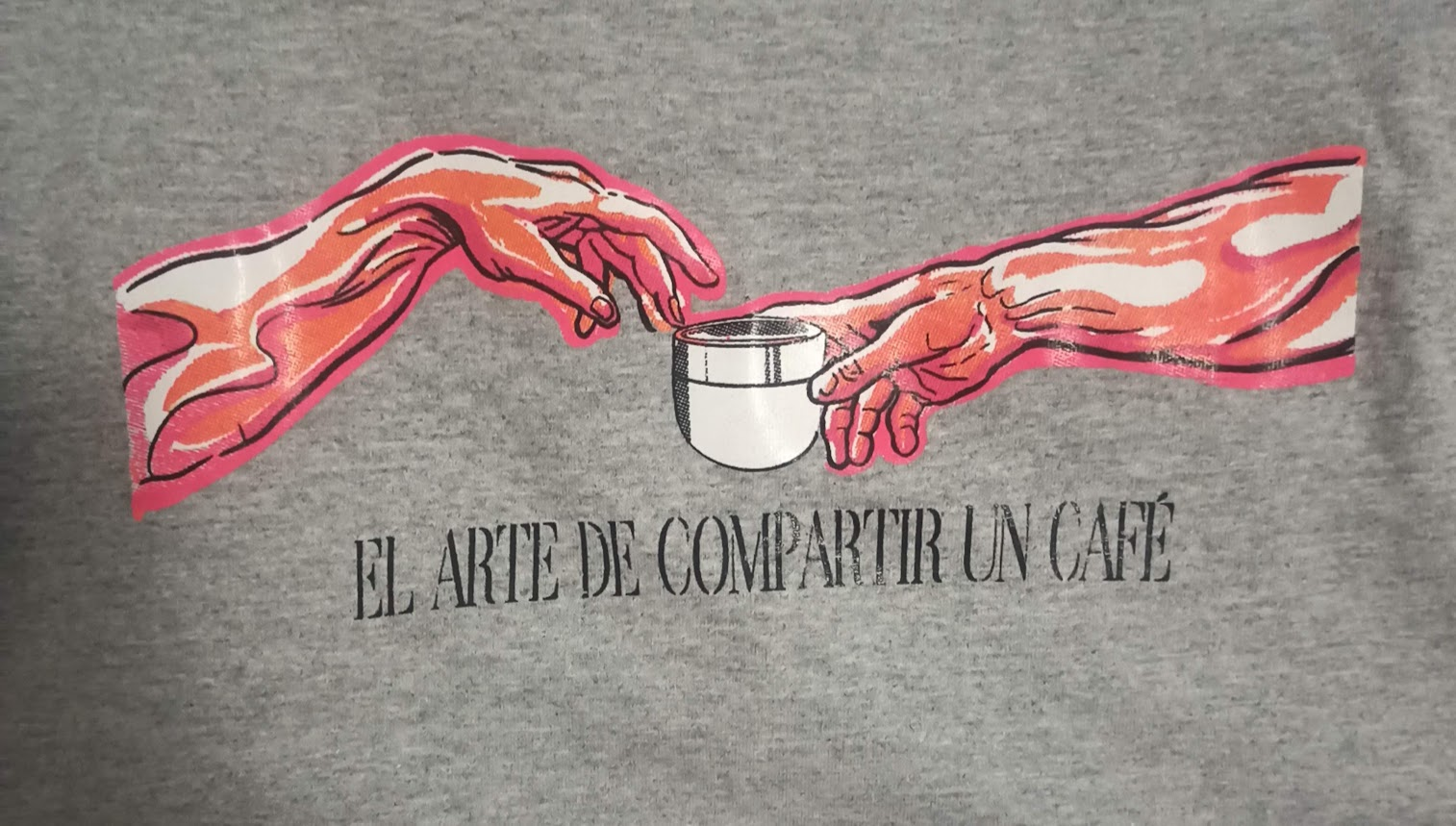 ---