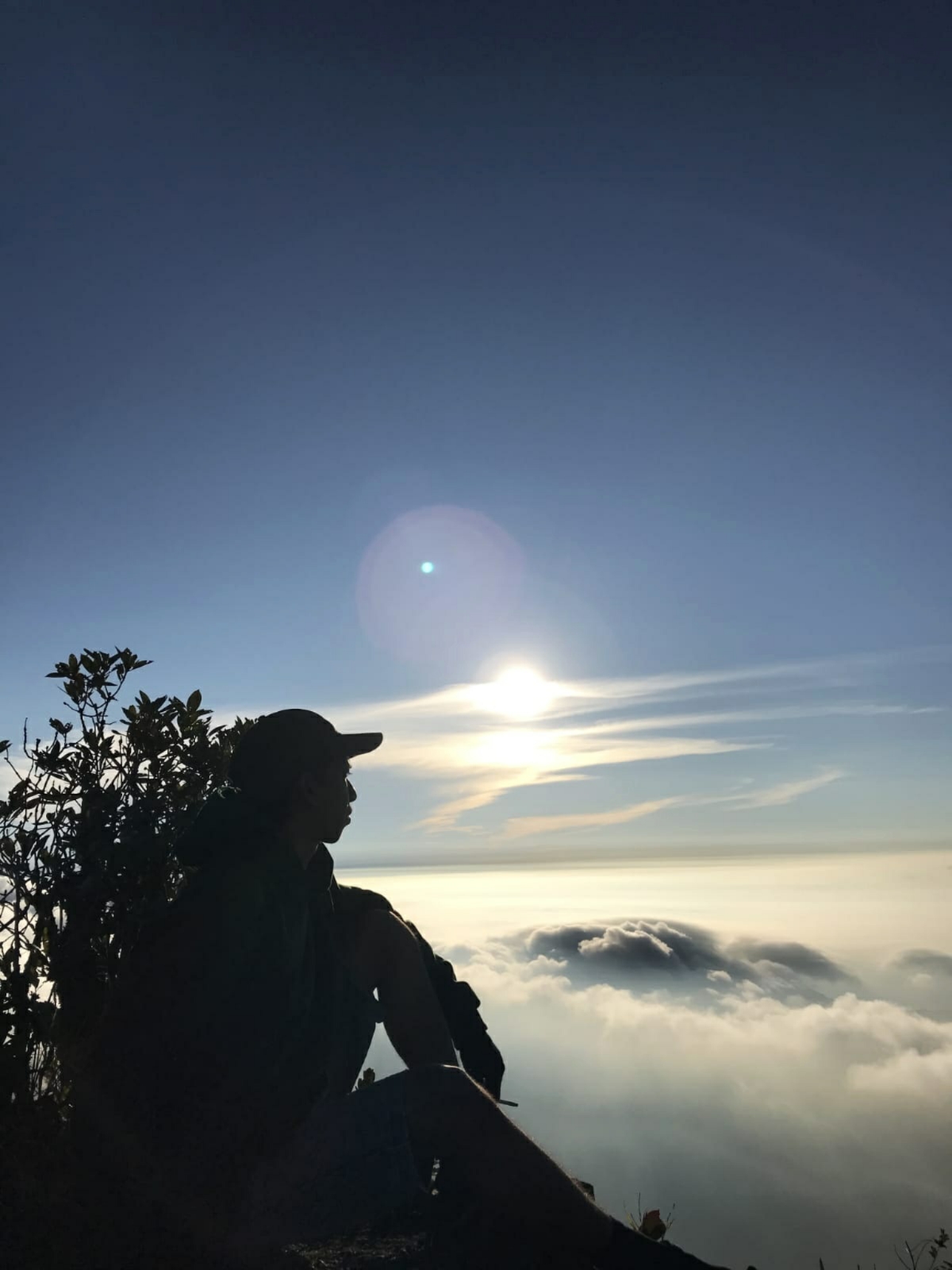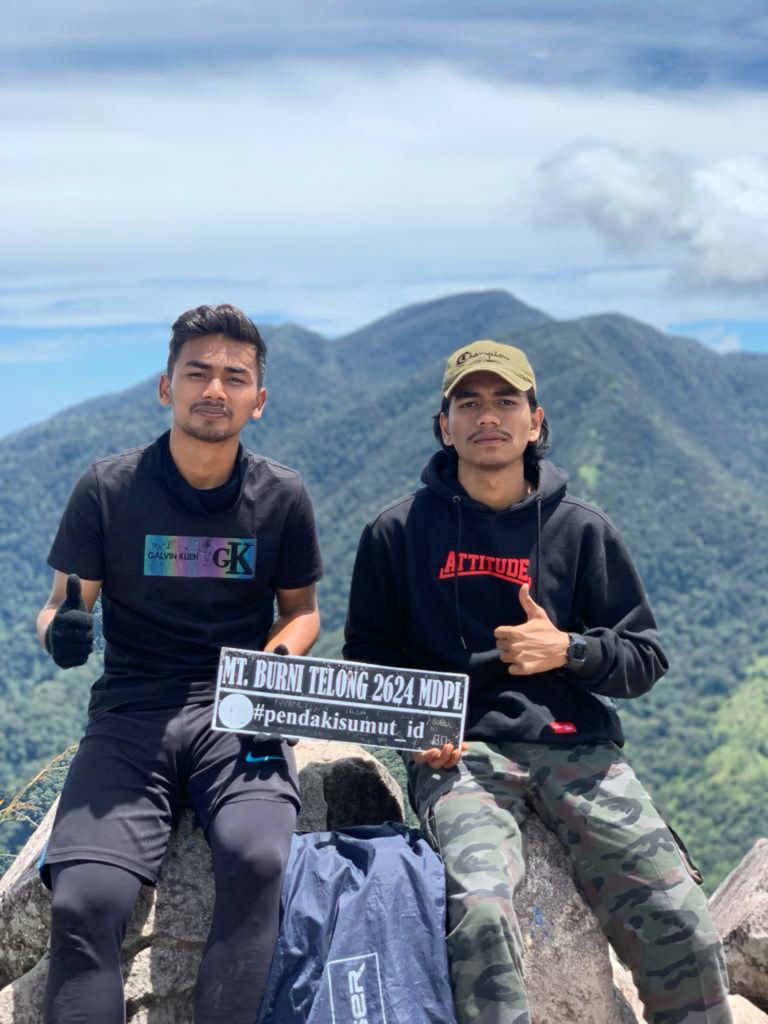 Mount Burni Telong is located in a village called Timang Forest, Timang Gajah District, Bener Meriah Regency, Aceh Indonesia. This is an active volcano which has an altitude of 2624 MDPL (meters above sea level).
Mount Burni Telong is known for the beauty of its peak which is extraordinary and we can also see beautiful clouds at sunrise if we climb and can reach the peak in the morning.
Today my campus friends and I went to Bener Meriah Kabuoaten to climb this beautiful iconic mountain, it took us about 15 hours to be able to climb to the top and on our adventure this time we decided to camp at the third shelter/rest post which is in the middle of the track.
To meet the logistics of food and tents, before climbing we have prepared 3 tents and also some amount of food. From the first climbing post we climbed at 11:00 am and today's weather is very sunny.
When we were climbing we were treated to very beautiful natural scenery and the track was also classified as medium because it was not too difficult to climb. All we can enjoy on this initial hiking trail is a hike full of giant rocks, because the mountain is actually an Active Volcano.
Sometimes we also found a rather flat road that made our ascent run smoothly, in the middle of the track we had time to rest several times to recover our energy which was quite drained, the dense and beautiful forest made us feel as if we were not touched by the sun while climbing, we did not find none of the wildlife here and only a few monkeys.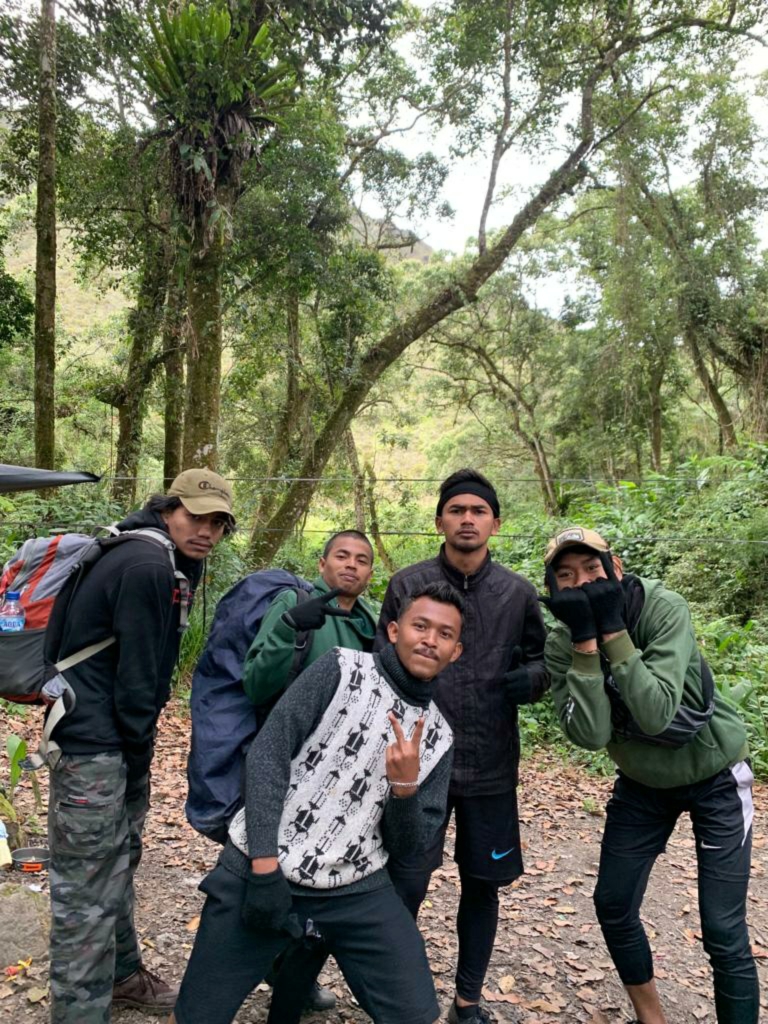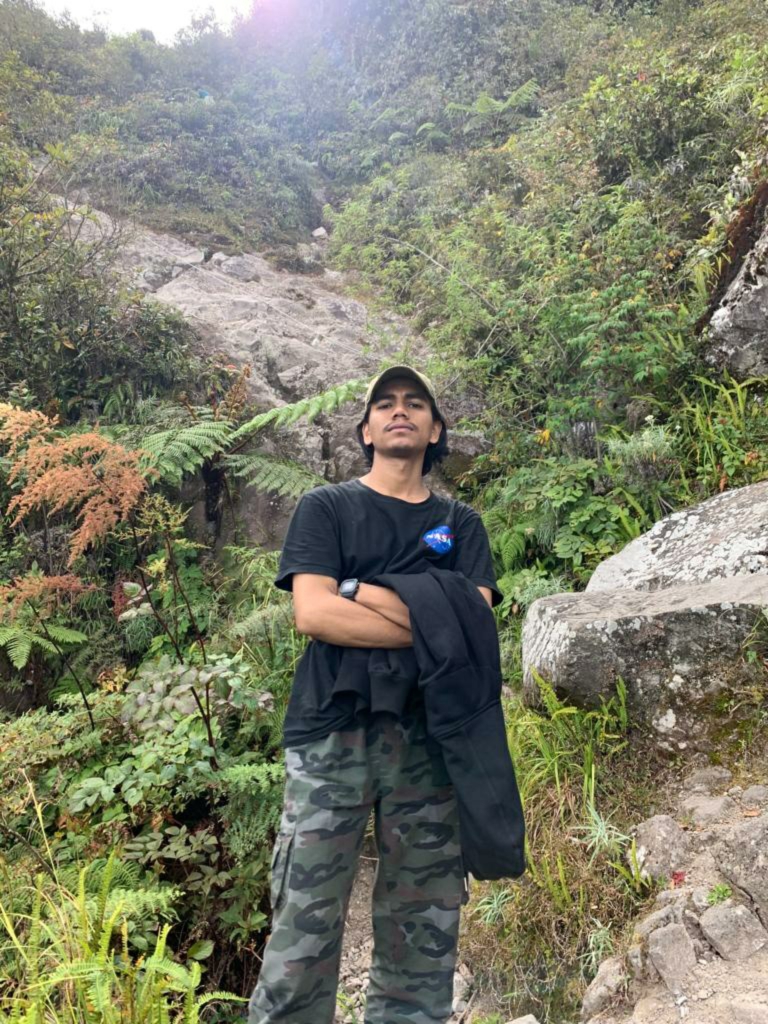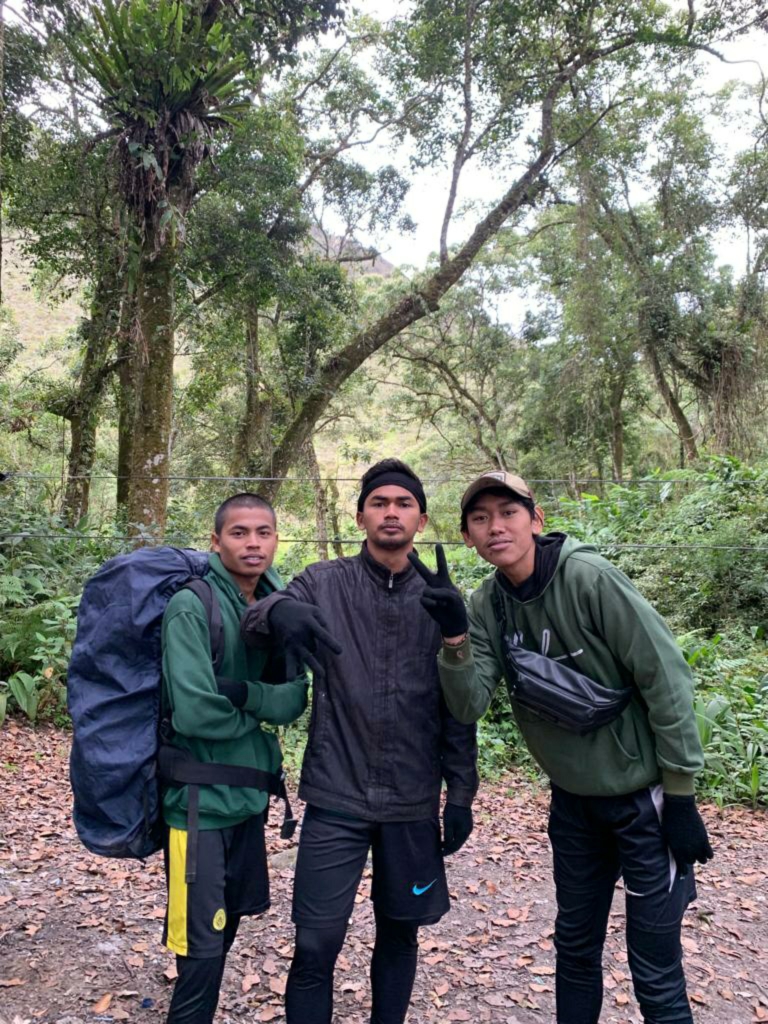 When we arrived at the third shelter/rest post, it was now 16:00 pm. After resting for a while, we immediately set up our tents before the sun started to get dark, after all the tents were opened, we now continued to cook some of the food that we brought using a portable stove.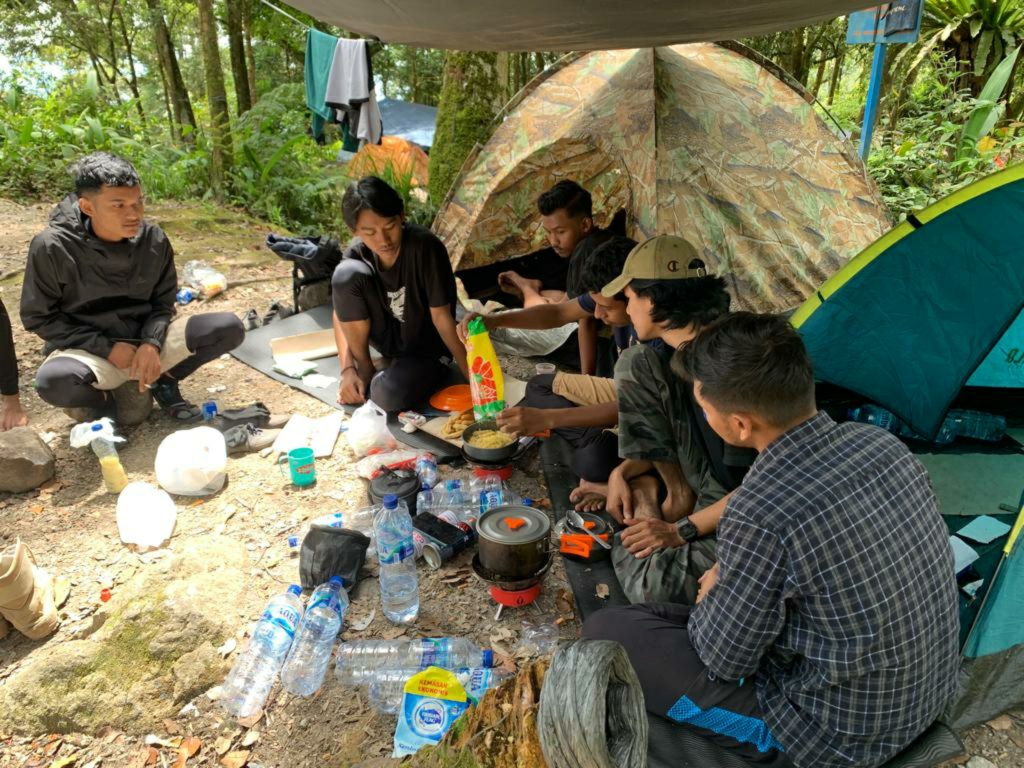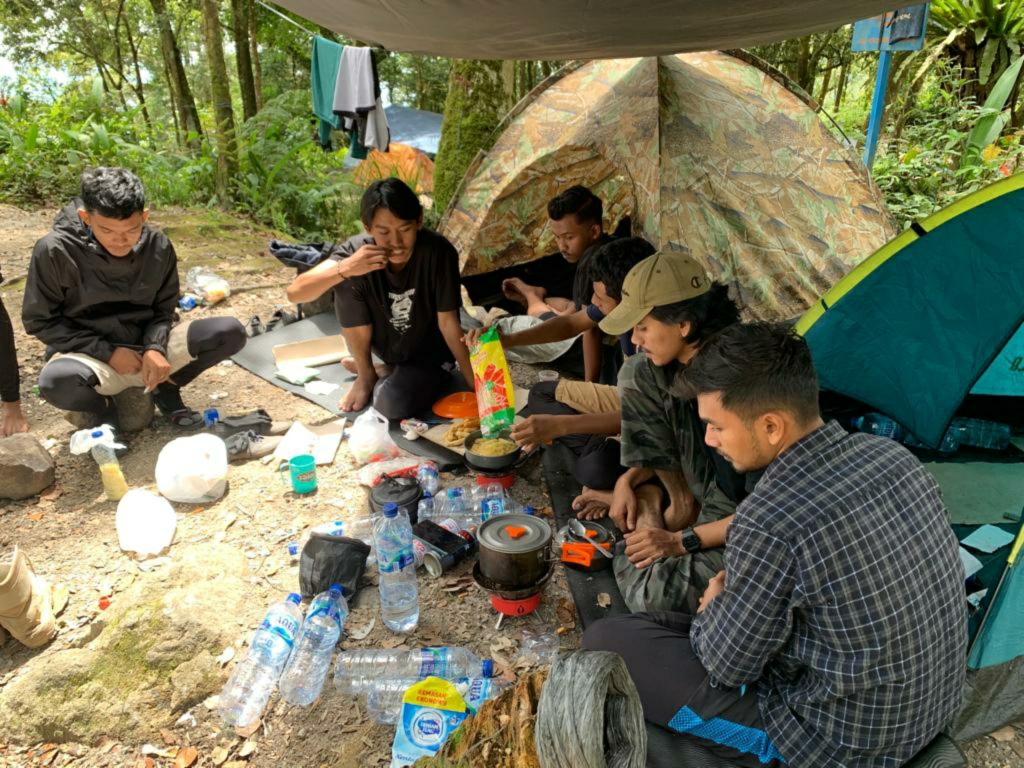 For the first meal before going to bed, we now cook indomie, sausages, nugget and also eggs. We also boil water to brew hot tea and coffee so that our dining atmosphere is more enjoyable. Camping on the mountain with friends was really fun, but when night came and just for a while we had time to light a bonfire, it started raining and we decided to go straight to bed so we would be energized again to go to the top tomorrow morning.
Around 05:00 am we have just woken up from a very deep sleep, but it was still very dark because it was still dawn, so we could see the sunrise on the top of the mountain this morning we immediately got ready to continue climbing.
After enjoying a light breakfast in our tent, we immediately continued climbing again, this morning the temperature was 16 degrees Celsius which feels very cold for us who live in the tropics. After passing three shelters now the track has started to be extreme with steep rocks and a track that continues to climb.
The top of this mountain is not filled with trees and just looks like a barren hill, for when we were climbing the weather was not windy which made our journey smooth and safe.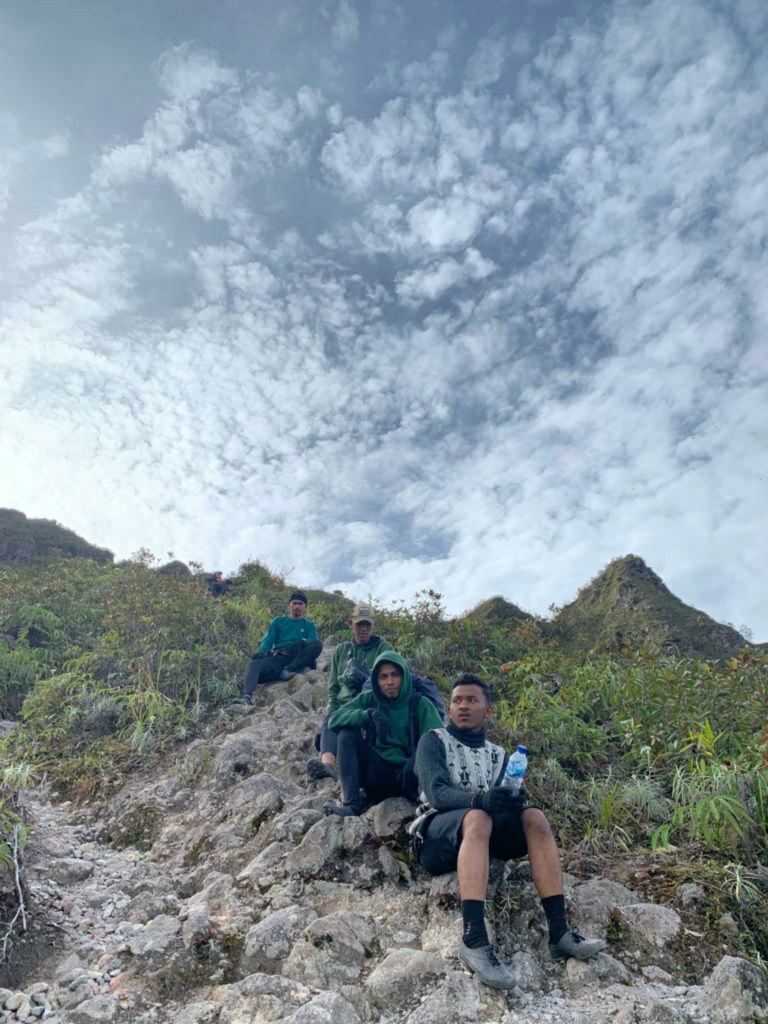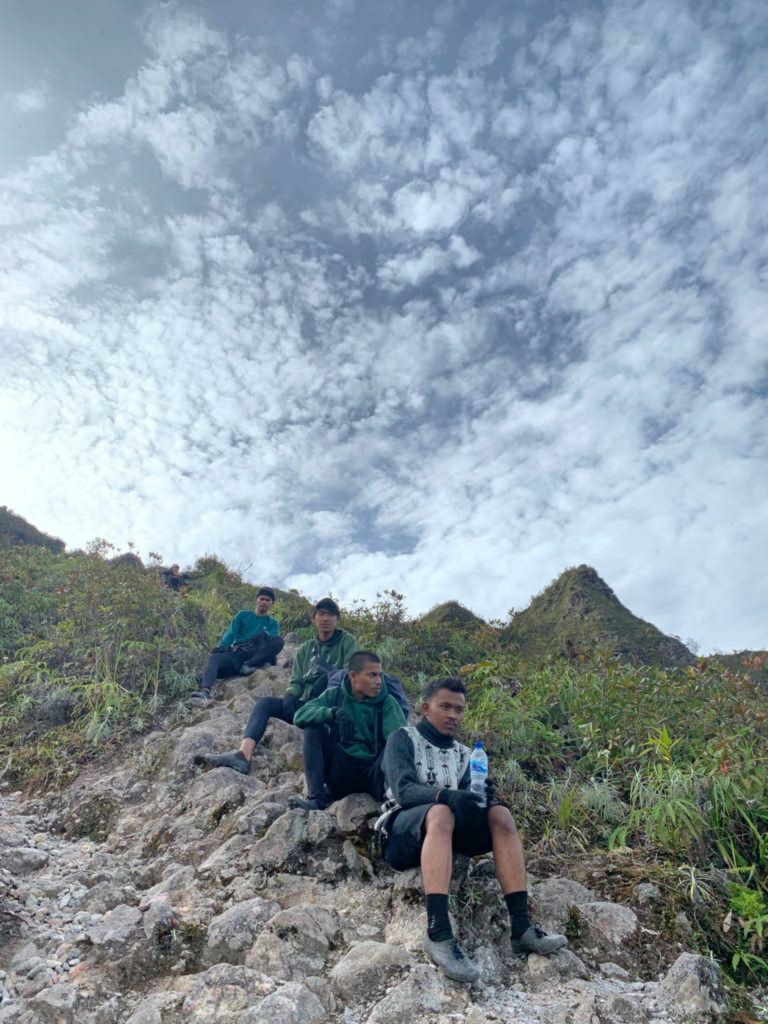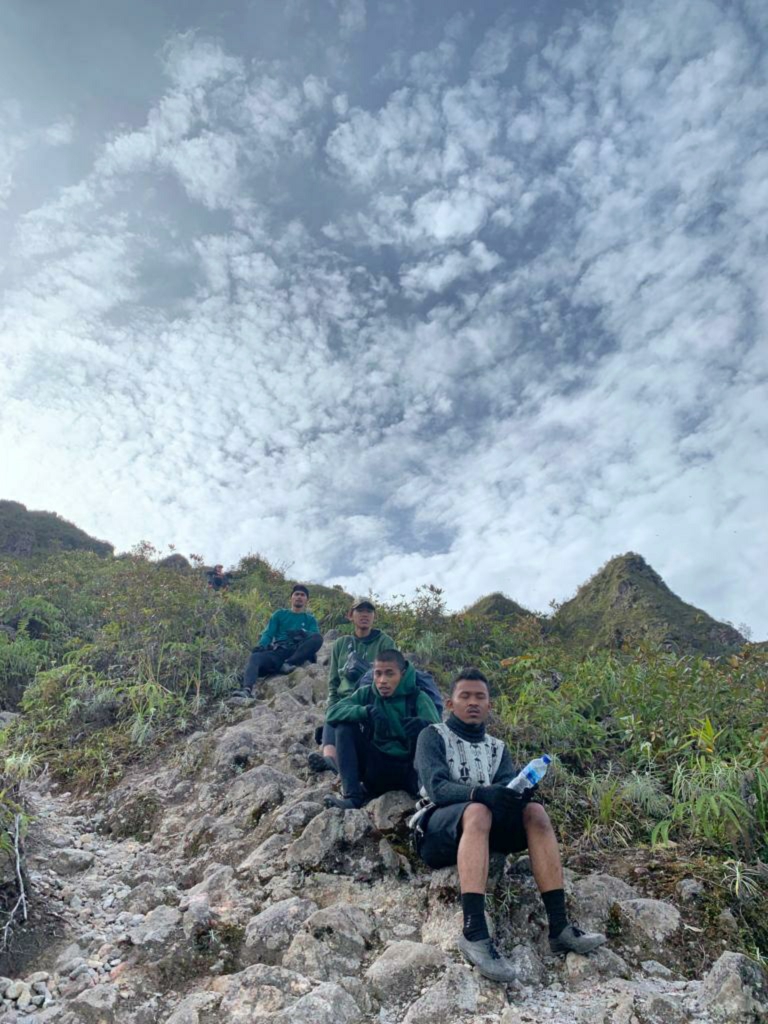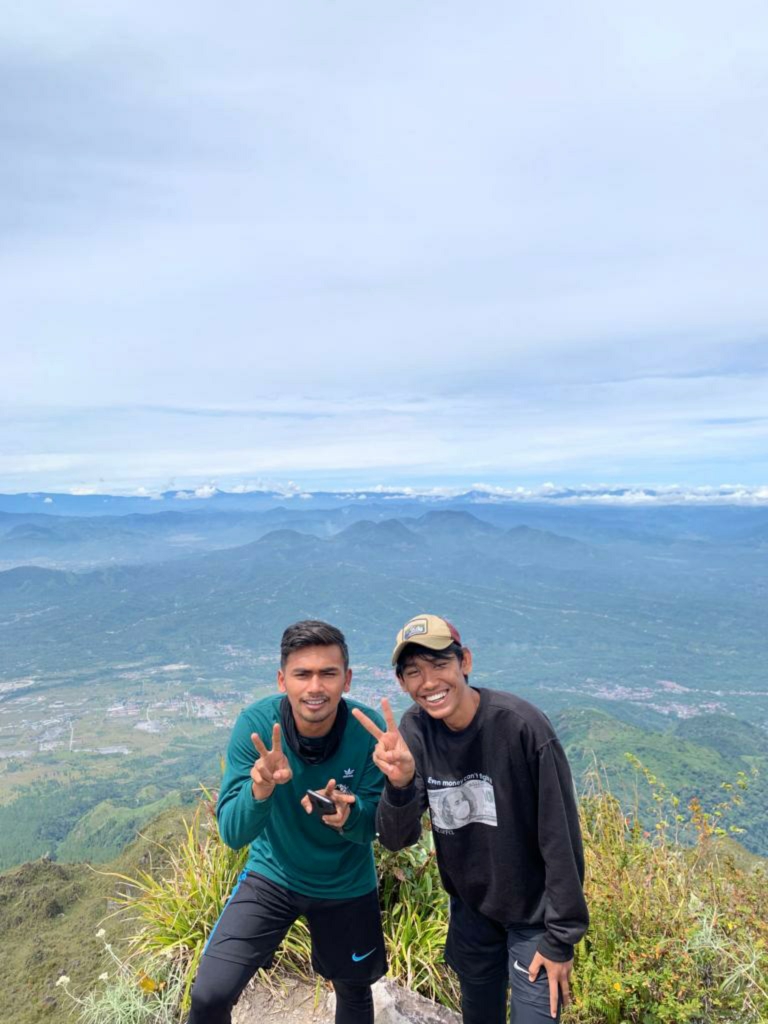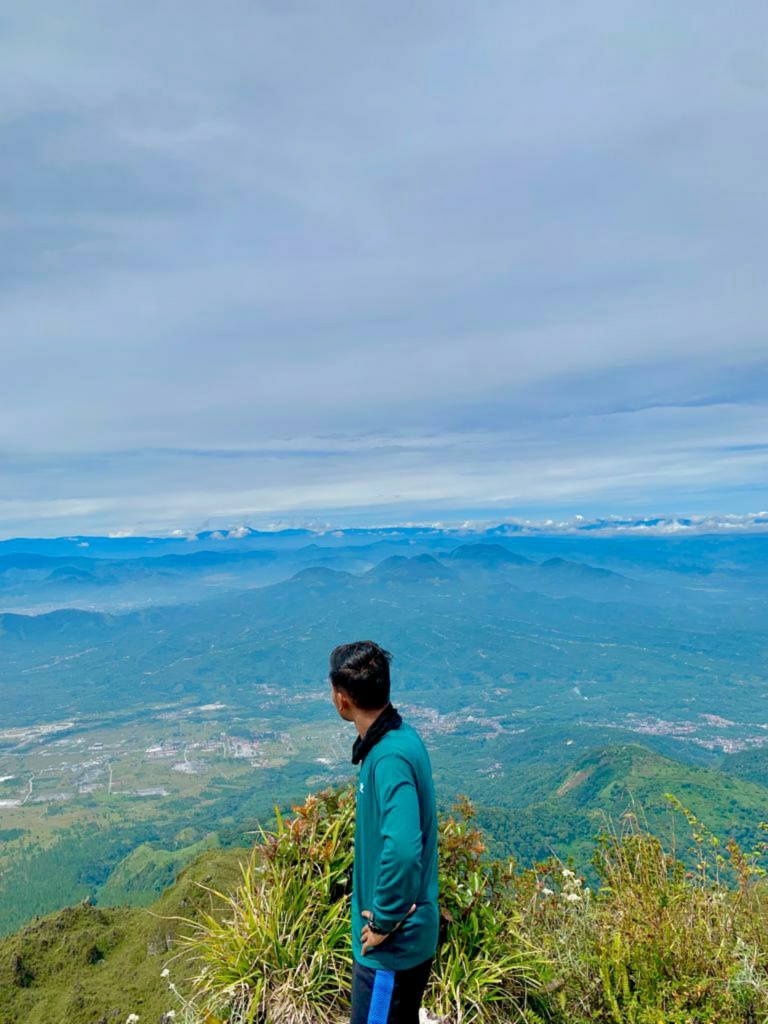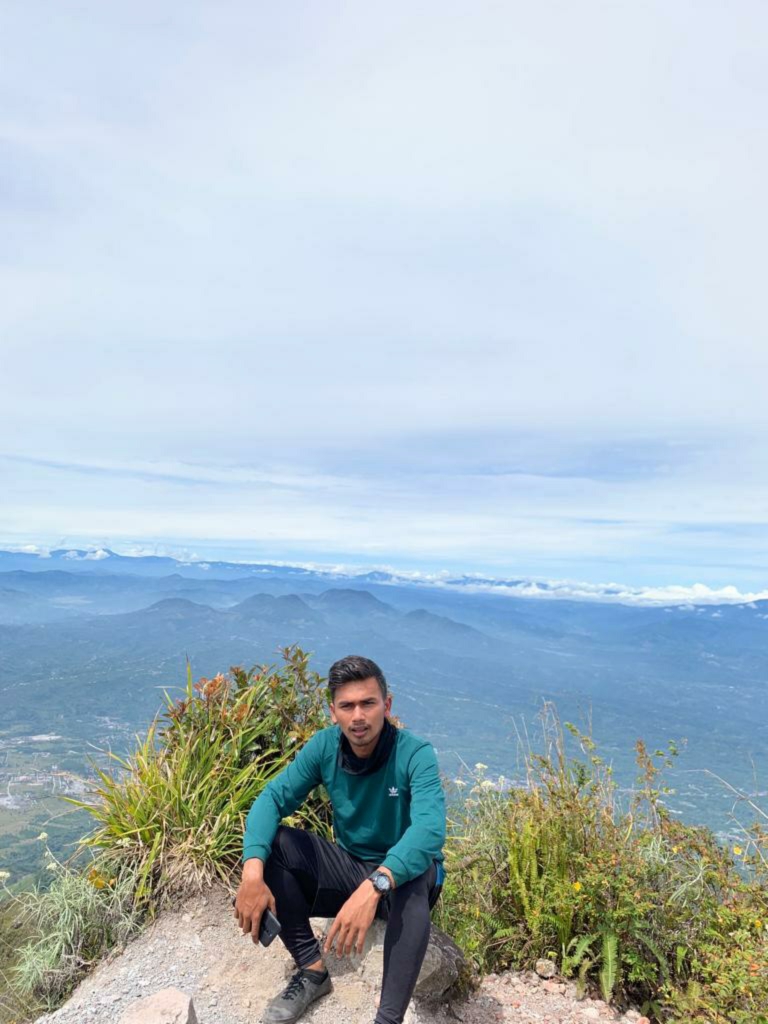 We also rested at several points on the track while enjoying the beautiful mountain views. After our bodies returned to power we immediately continued climbing again so we wouldn't oversleep arriving at the top.
After 2 hours of climbing, we finally arrived at the top and were immediately greeted with a very beautiful natural landscape, I have never seen this beautiful natural scenery anywhere. We are really lucky to have the right time to arrive at the top of Mount Burni Telong.
While enjoying nature, we are now immediately heating water to make coffee, the moment of coffee on top of the mountain while enjoying the beautiful natural scenery is truly special and very pleasant, our friendship feels so warm. We also brought some light snacks for us to enjoy together here.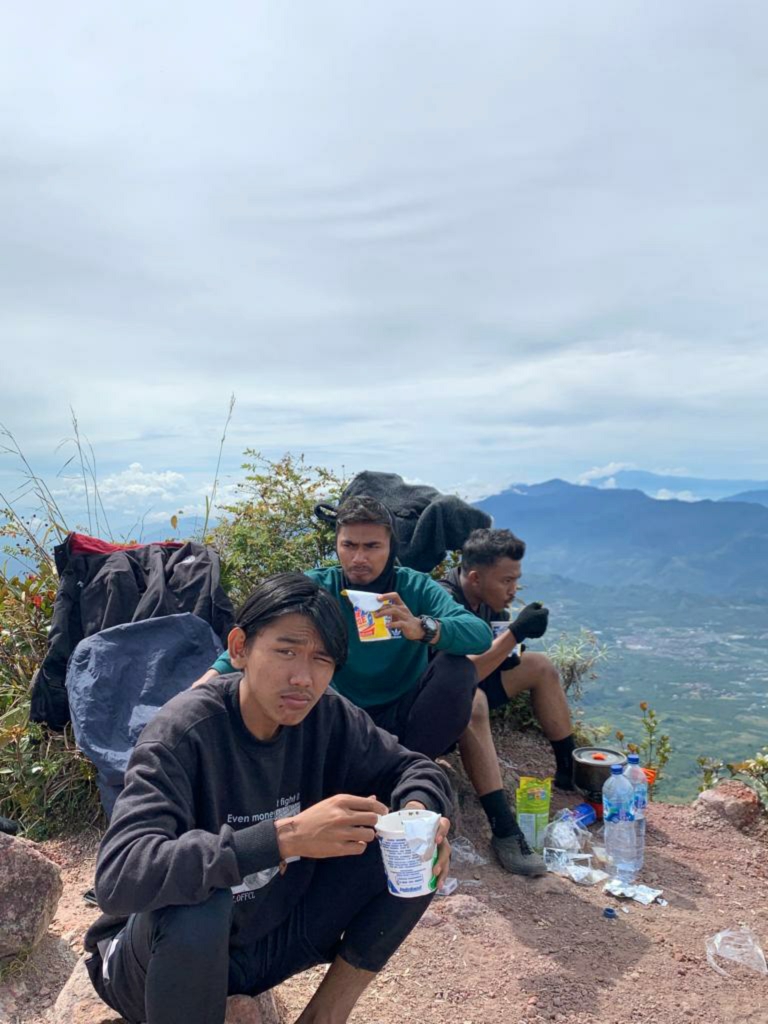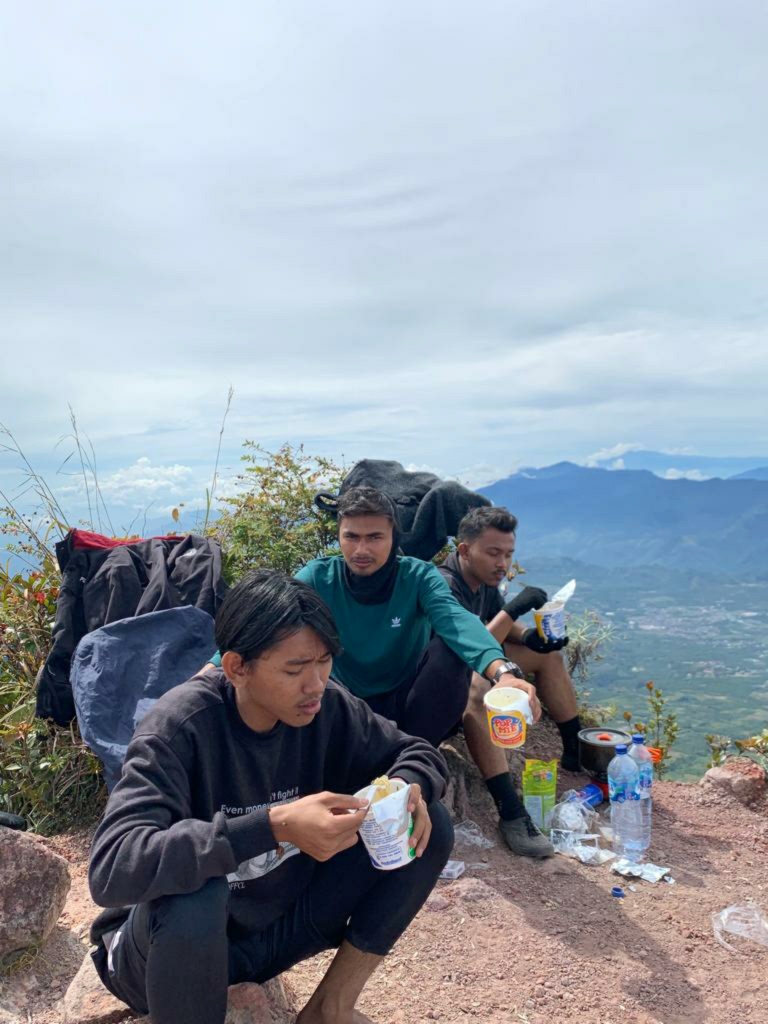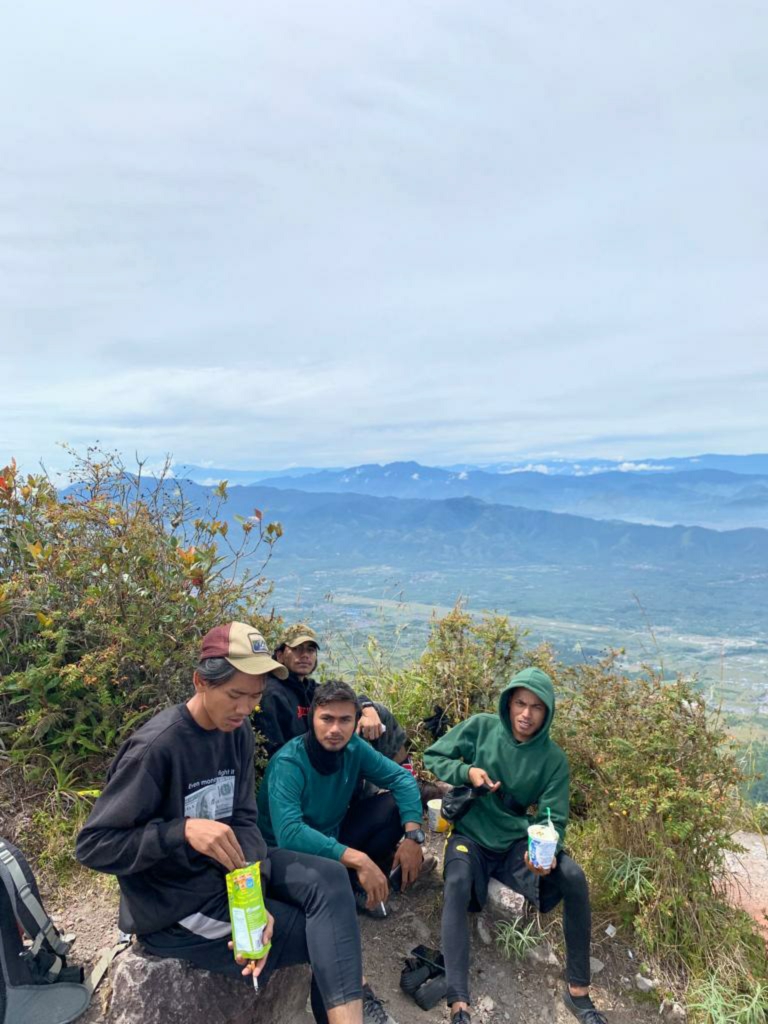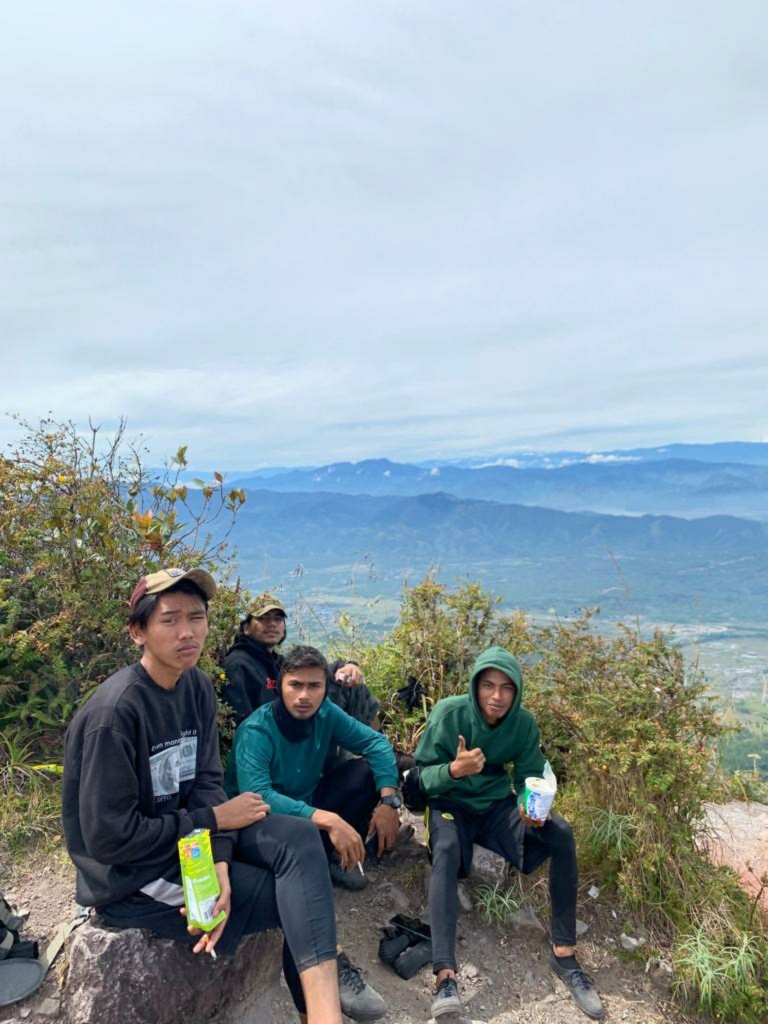 We didn't want to miss a single beautiful moment here, we also took a group photo as a keepsake with our beloved friends, not long after that when we were chatting and laughing happily white clouds started to agglomerate and rose to the top of the mountain.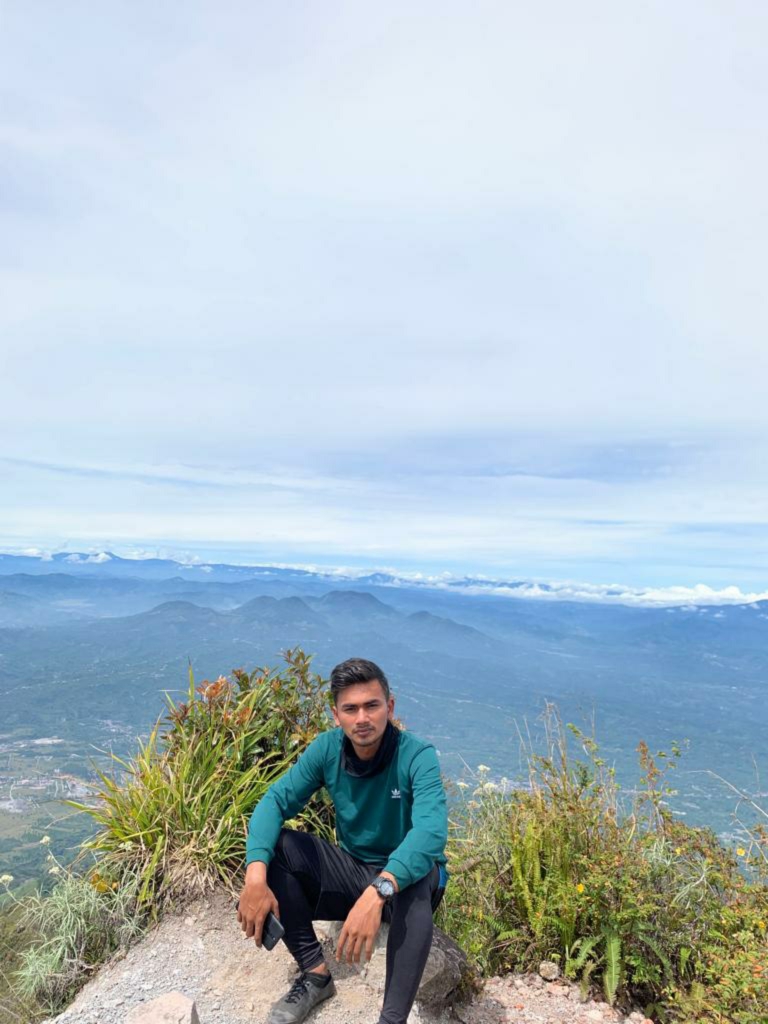 We call this phenomenon the sea of ​​clouds, "wow, this is really a very amazing phenomenon, the beauty of nature is incomparable". Moreover, coupled with the beautiful sunrise this morning, we are really lucky to be able to reach the top of Mount Burni Telong at this exact time, because being able to see this sea of ​​clouds phenomenon is really rare.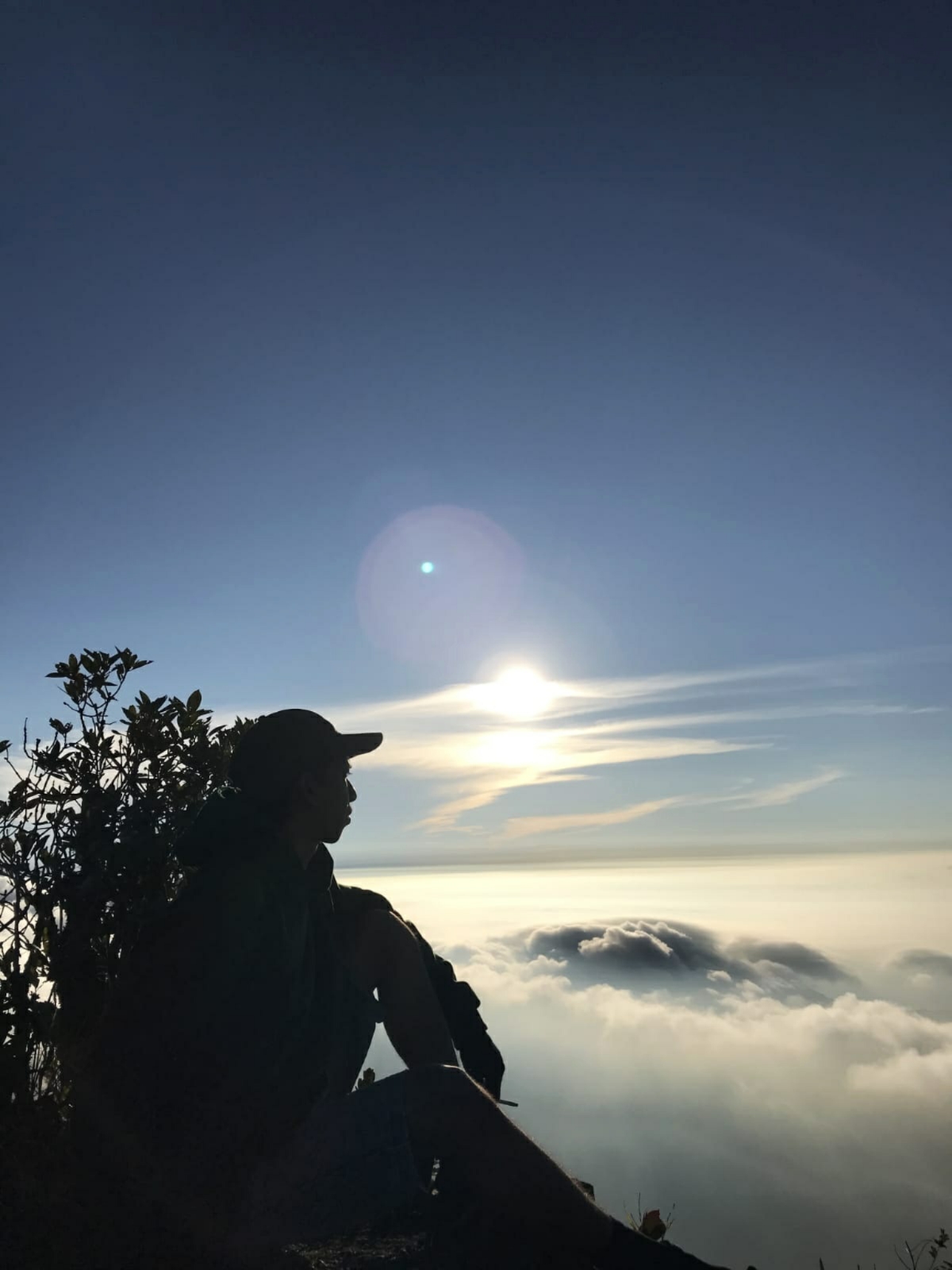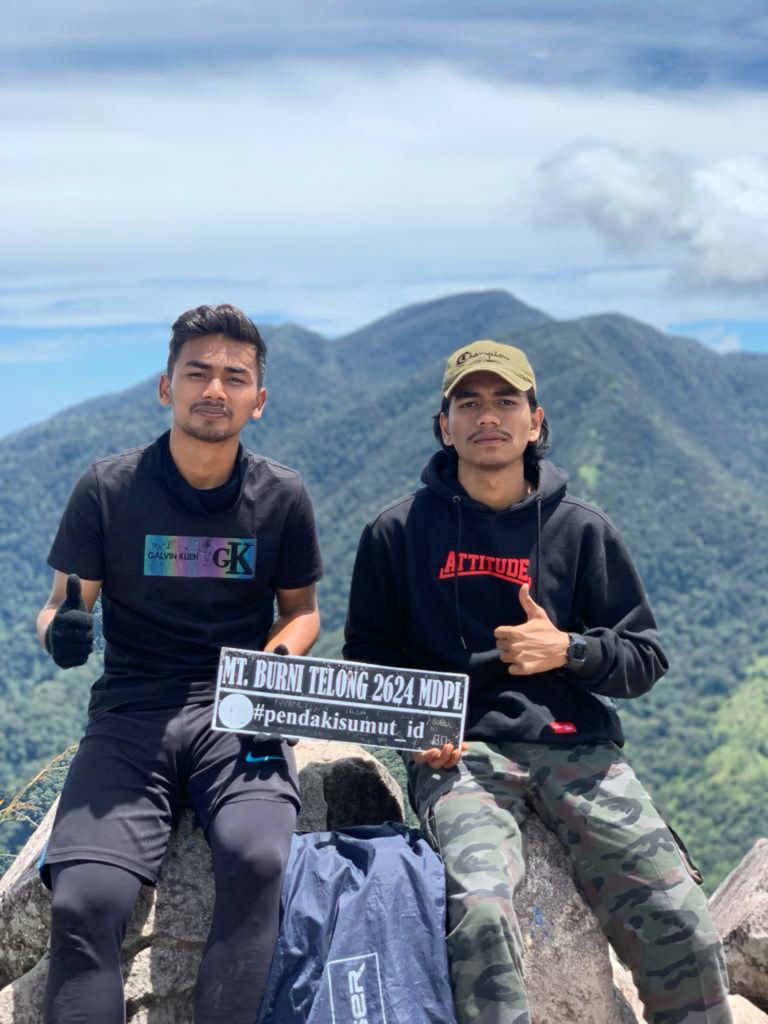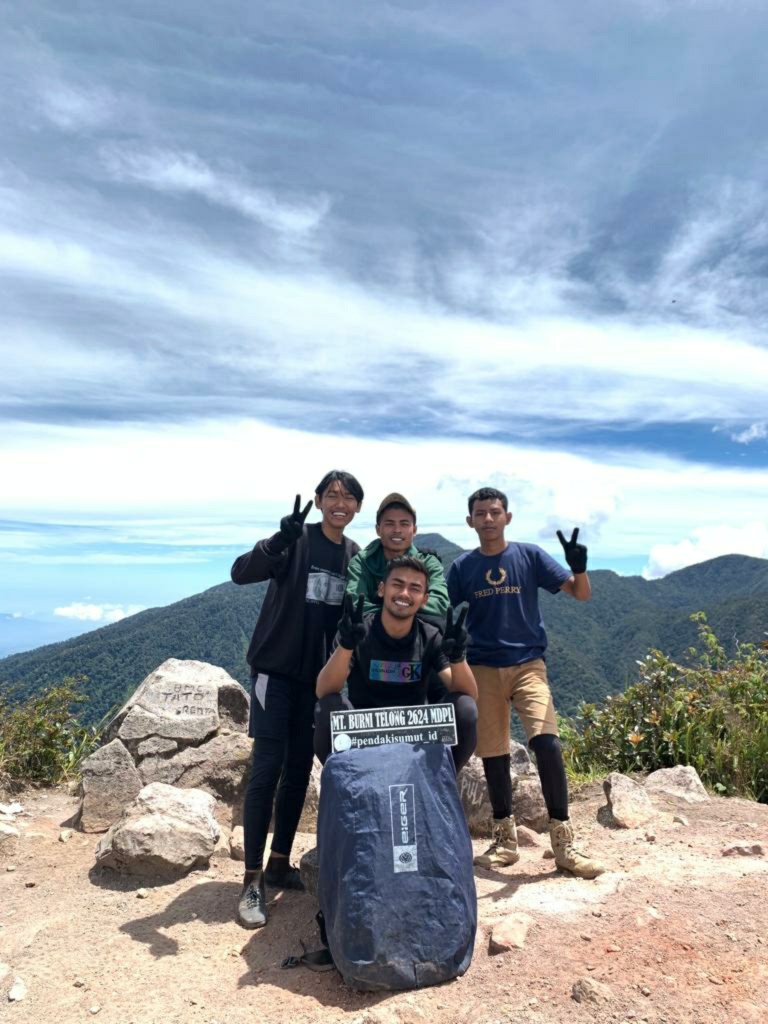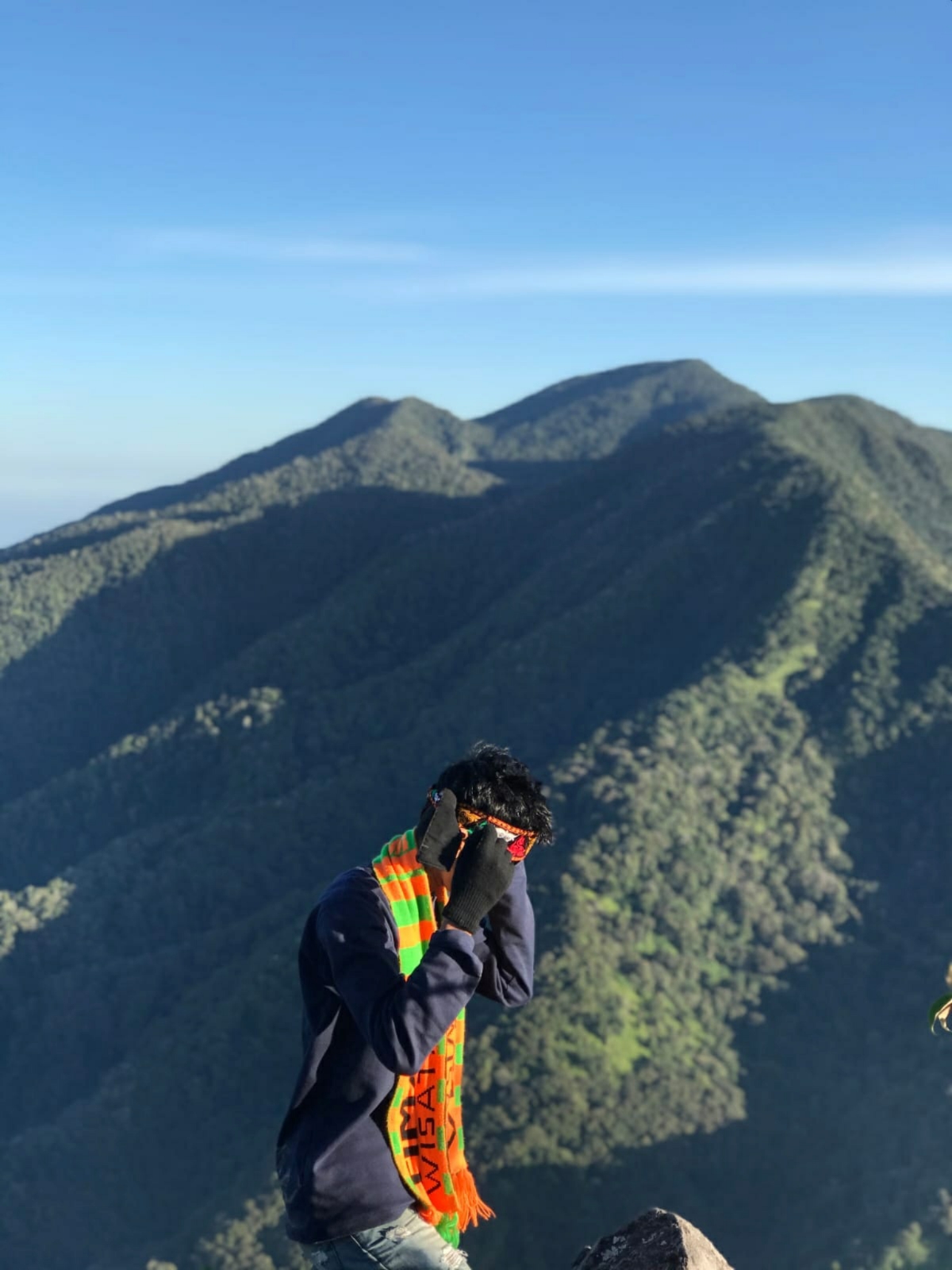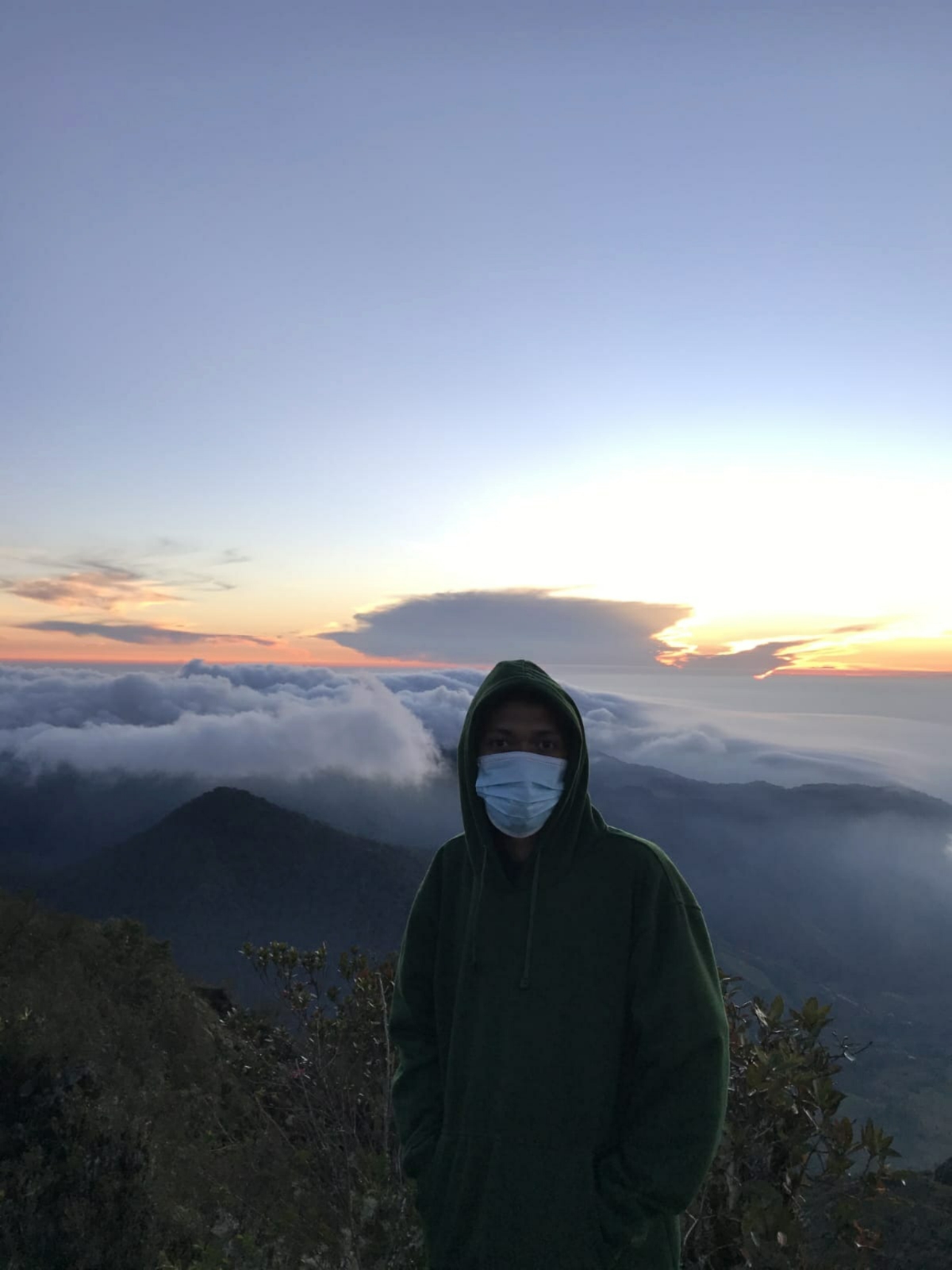 Next to Mount Burni Telong there is a mountain called Mount Gereudong. From the peak of Mount Burni Telong, we can enjoy the beauty of the very beautiful peak of Mount Gereudong, the peak is shaped like a giant tree trunk that has just been cut down.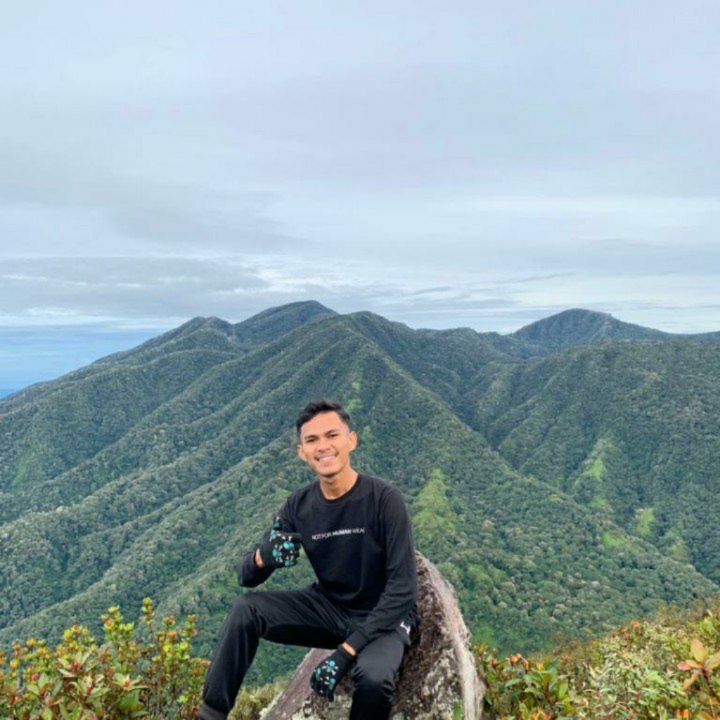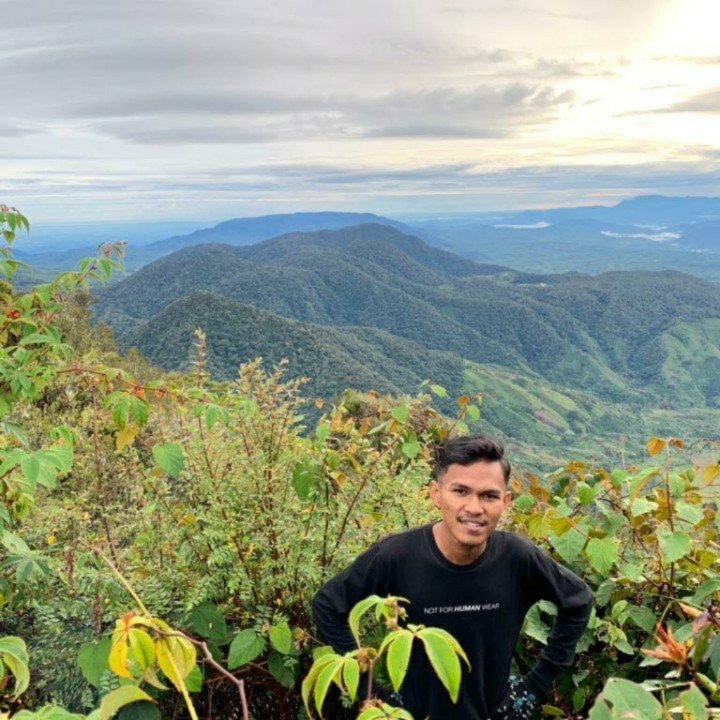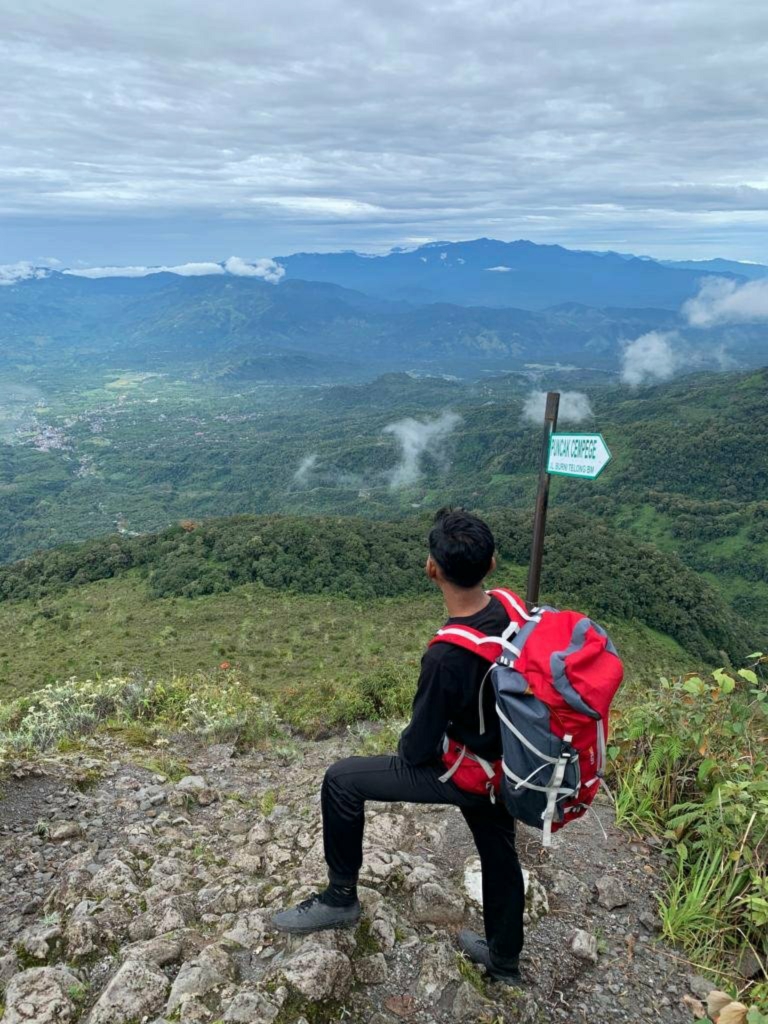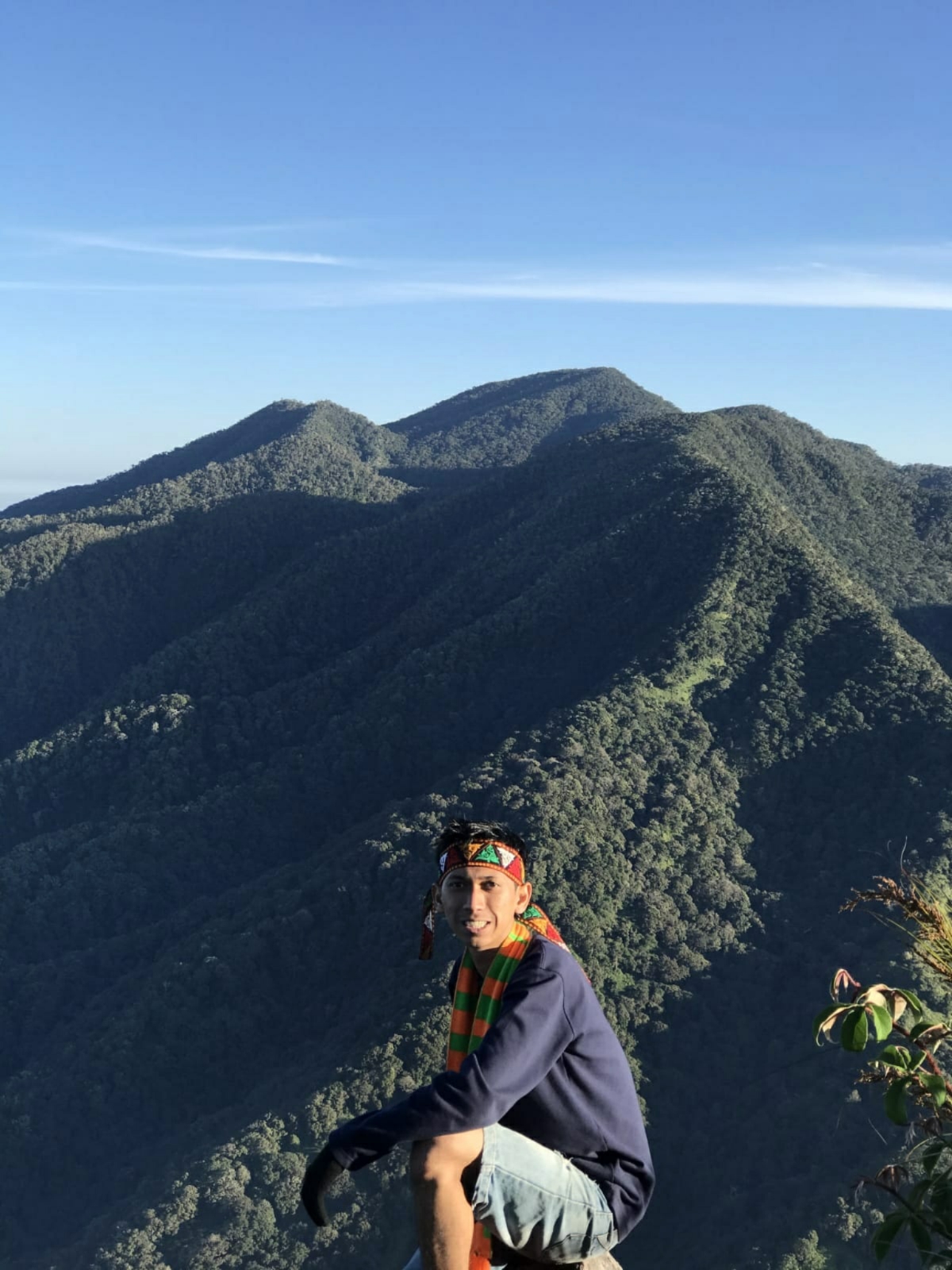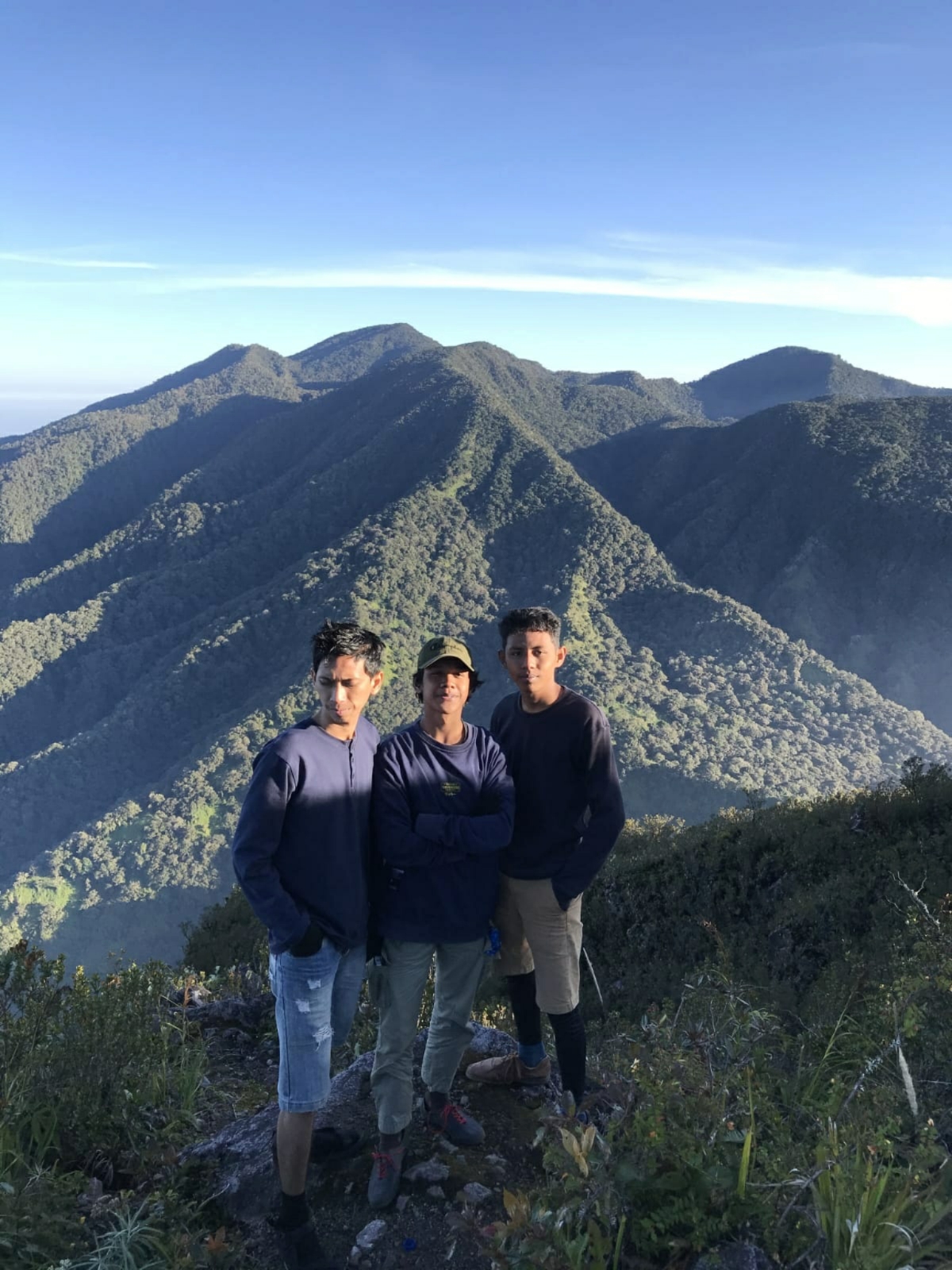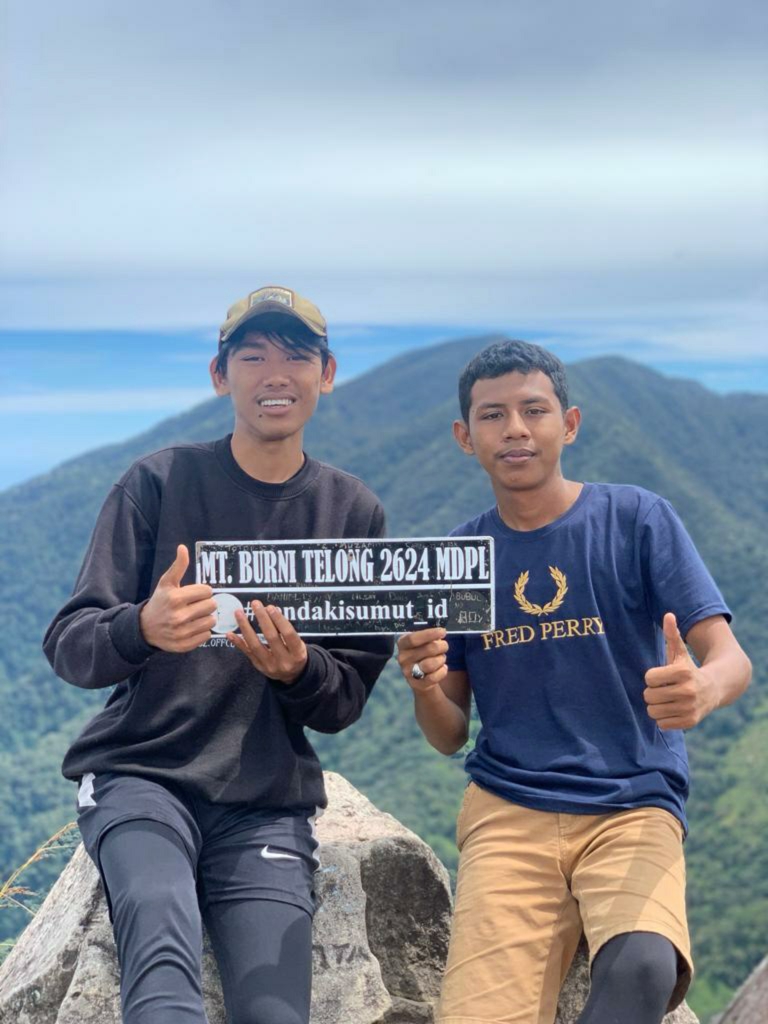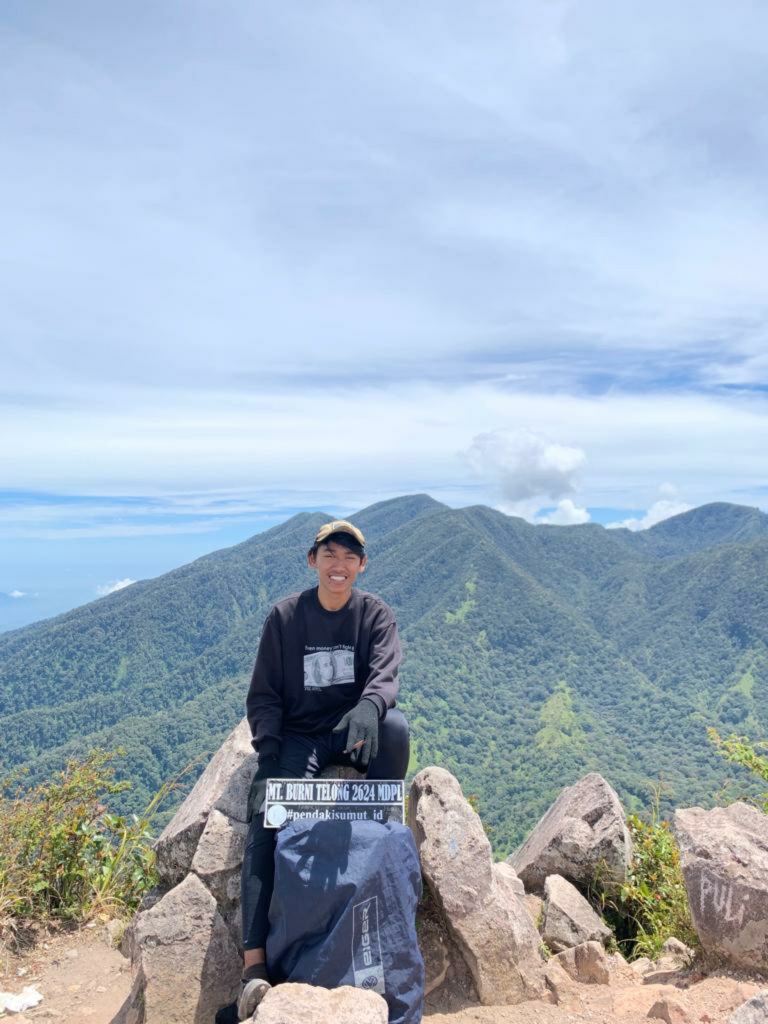 Wherever we look from the top of this mountain, all we will find is beauty, very beautiful natural scenery, after 2 hours at the top at exactly 12:00 pm we decided to go down again because the sun was already hot and so we did not spend the night on the hiking trail.
And the most important thing is that all the trash we have is put down again to be thrown into the trash so that nature in these mountains is maintained.
This is truly an extraordinary experience, if there is time and opportunity again in the future I will definitely come back again to climb Mount Burni Telong.
| 📷 Picture | Smartphone |
| --- | --- |
| Model | Vivo Y95 |
| Android | 8 |
| Photographer | @aquagelas |
| Location | Indonesia |
| Edit | Picsart |