A few summers ago, my co-teachers decided to have a one-day outing to relieve ourselves from stress and pressure at work. That was a sudden decision of the group to have a break since during that time we were burdened with paperwork and a back-to-back performance and classroom evaluation at school.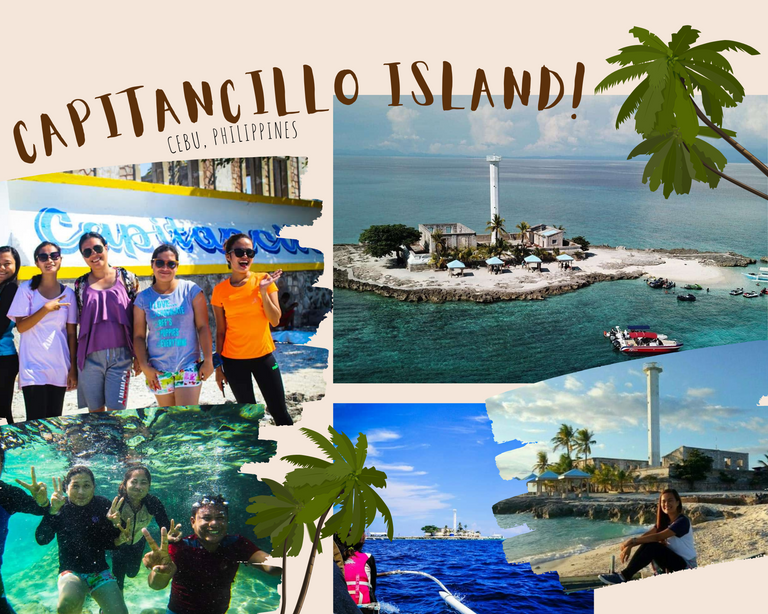 With the consensus of the group we chose Capitancillo Island for the reason that majority of my colleagues had not been there yet, but the main reason was all of us wanted to set foot ( though it's not my first time I still want to come back there) in this captivating and interesting islet that lies in the middle of the ocean.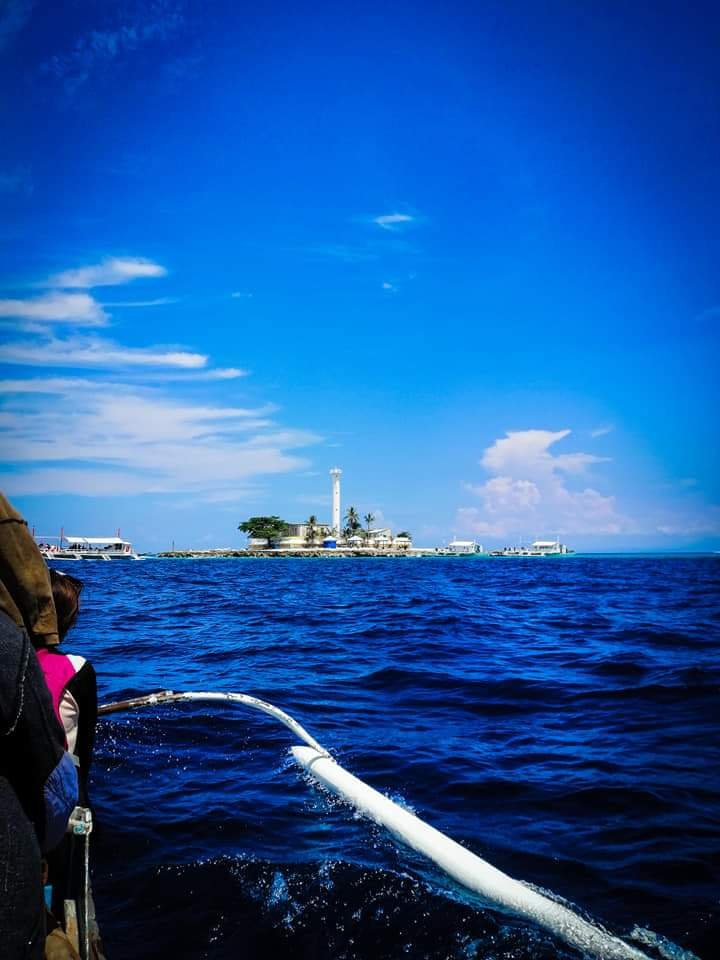 🏝CAPITANCILLO ISLAND🏝
This very small coral island, which is only a few meters above sea level known as Capitancillo Island is located in the Northern Part of Cebu, near Bogo City, Cebu, Philippines. This uninhabited island is a protected marine sanctuary and has three dive sites and a lighthouse built in 1905.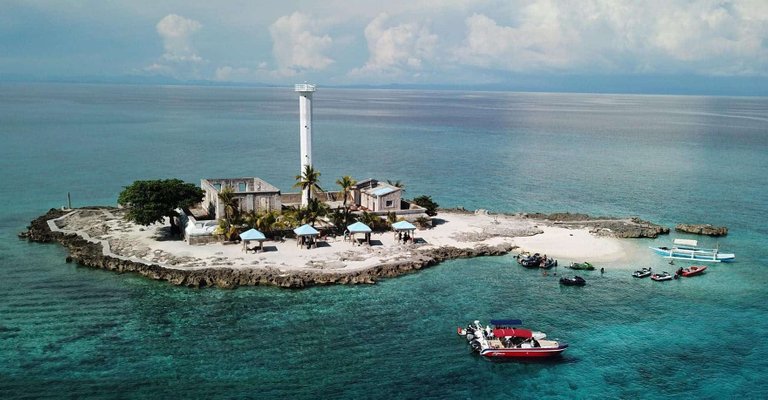 An aerial shot photo of Capitancillo Island downloaded from Sugbo Ph Facebook pagehttps://sugbo.ph/2019/capitancillo-island-bogo/
The Capitancillo Island is so tiny that one can walk around the whole islet in less than five minutes. That is if you walk fast. But if you want to enjoy and indulge yourself in the beauty it offers you could wander for a couple of hours.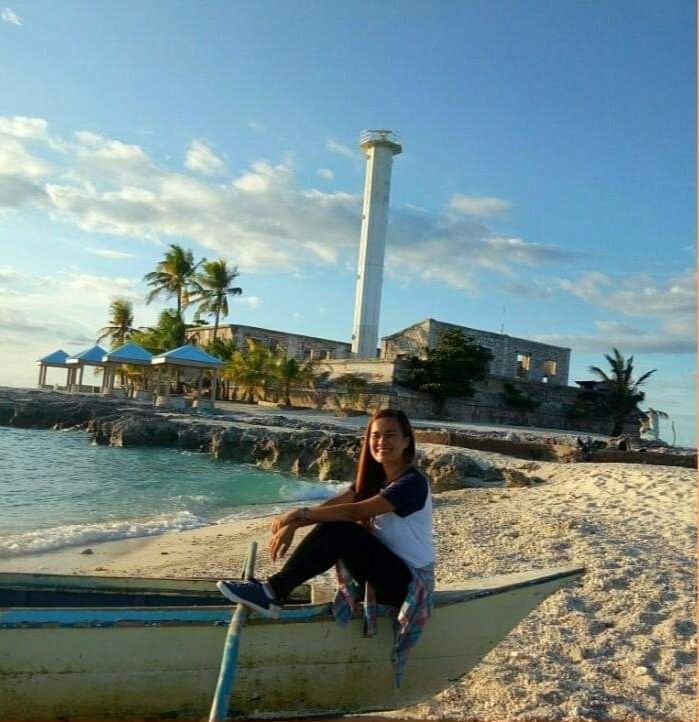 My first-time visit to the island*
We left earlier and traveled around 40 minutes via motorbike to reach the docking area which is the Tabogon port. Before that, we first went to the market to buy our food and drinks. There are no stores on the island. Each of us was assigned what food and drinks to bring.
There are at least four known jumping-off points going to Capitancillo island namely, the Polambato Port, Nailon Wharf, Marangog Cove, and Odlot Hideaway (all are located in Bogo City). These ports have regular travels going to the island except Tabogon port. We chose the Tabogon port as our route going to the island because one of our co-teachers owns a small boat in Tabogon and he said we could use it for free! We only need to pay for the gas! Cool! I love trips that I only spend less The trip took us 45 minutes to reach our destination, the small yet magnificent island, Capitancillo.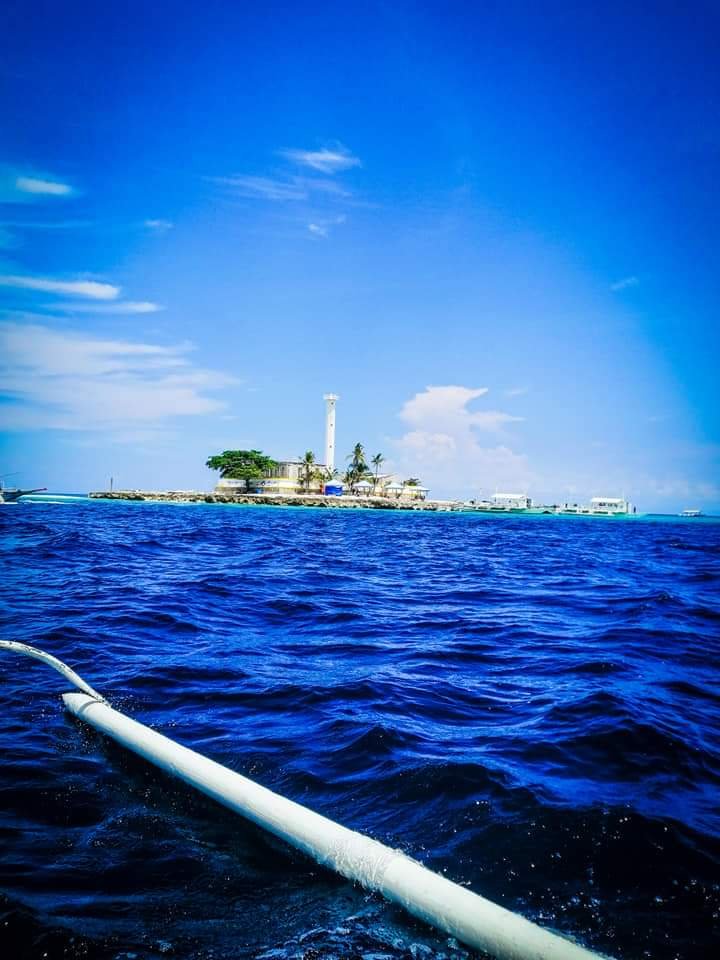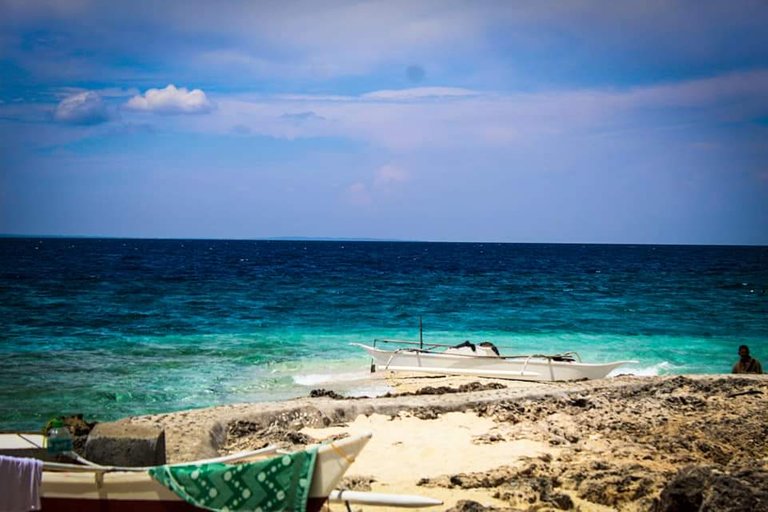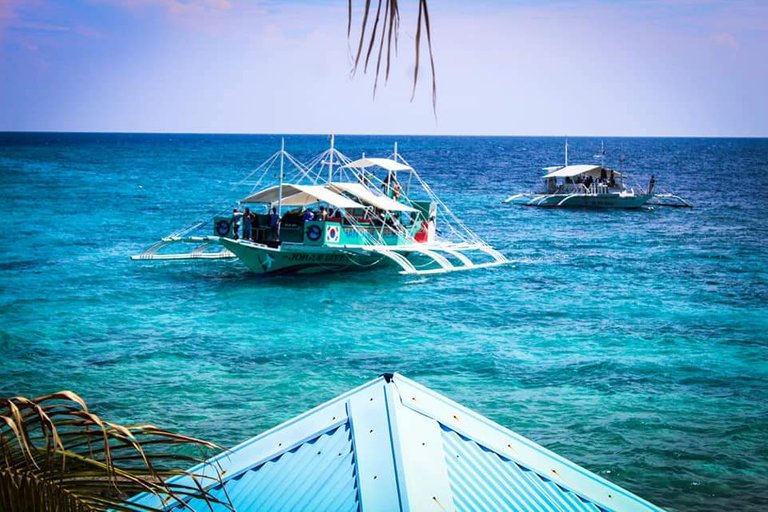 During our travel, we could see how the color of the ocean changed from the deep dark blue sea - turquoise blue - clear sea water as we got nearer and nearer to the island. The unique island has a small sand bar in its front. One could not expect to see fine sand on the island but rather pebble-sized grains of sand mixed with corals in it. Well as we know, it is a coral island.
When we arrived, we approached the 'island-watch' right away to rent a table we could use. I forgot how much we paid for the rent, but we also paid 200php as a docking fee. We positioned the table under the big tree to protect us from the scorching heat of the sun.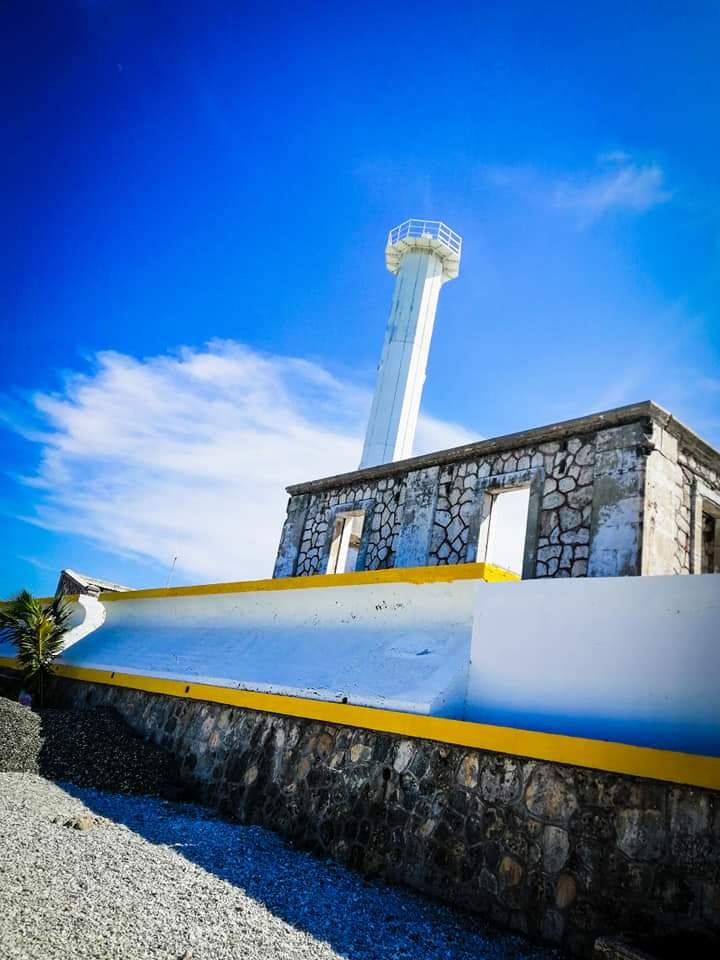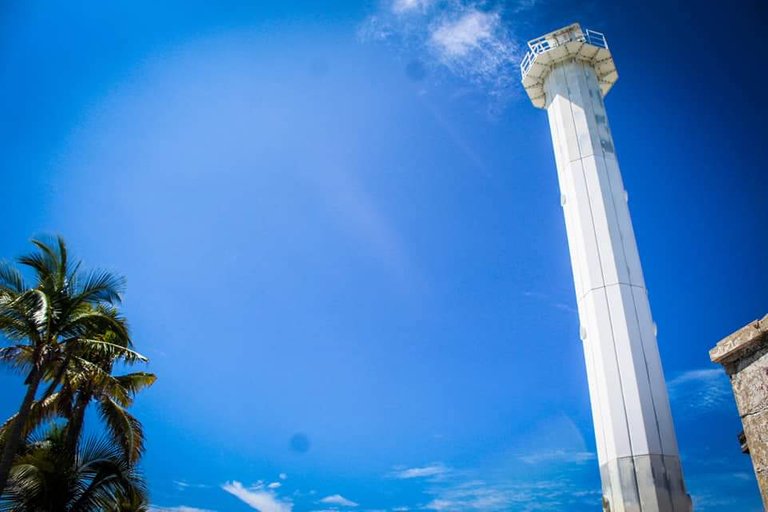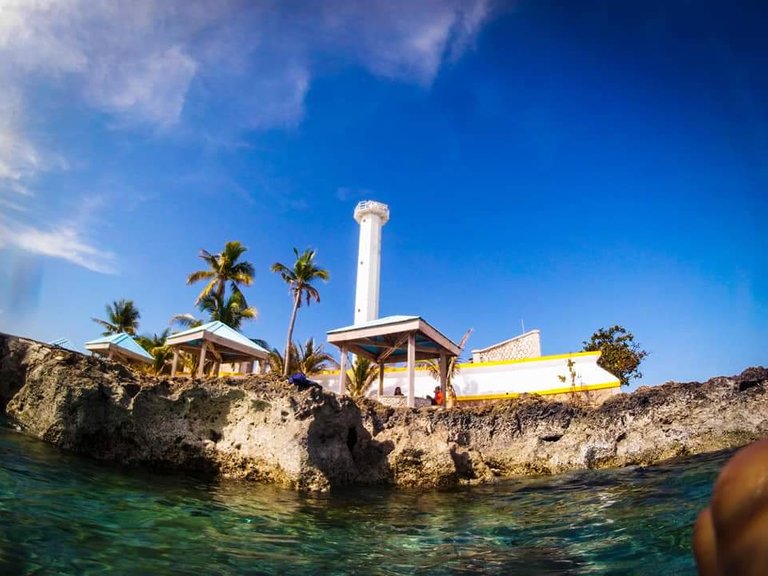 On the island, there are only a few trees that will give you shade and only a few cottages to use (around 4 cottages only which I think were already damaged because of Typhoon Odette) To be honest there is nothing much on the island compared to the famous Islands of Northern Cebu like Malapascua and Bantayan Island. In the eyes of an island-lover who's after the different sea scapes and activities an island can offer, Capitancillo doesn't have much. But for someone who loves diving and snorkeling, Capitancillo will never fail to amaze as it showcases the beauty of its underwater. You can see the corals from below and the small fishes swimming here and there because of its clear water. How much more if you dive underneath?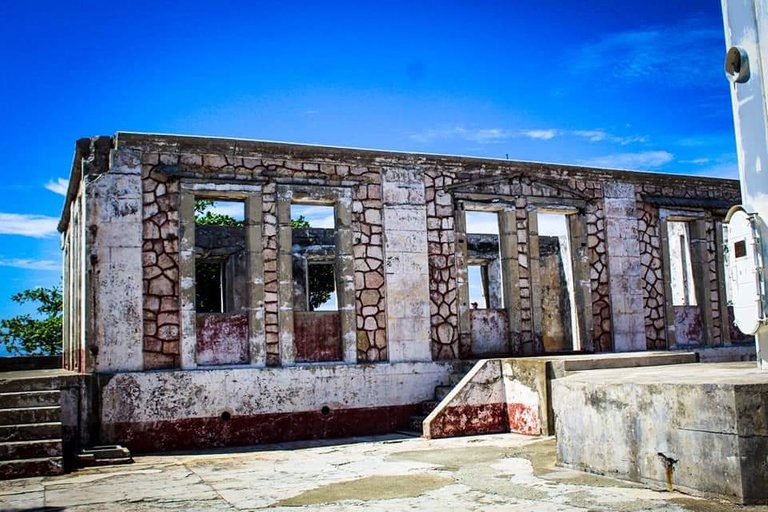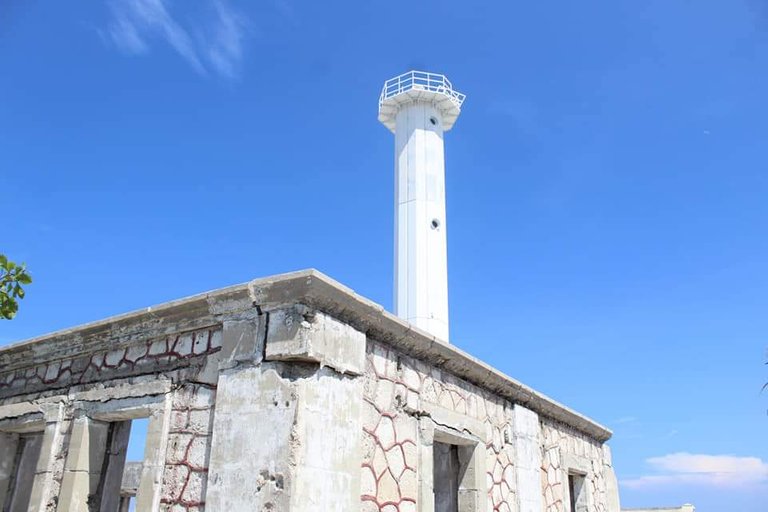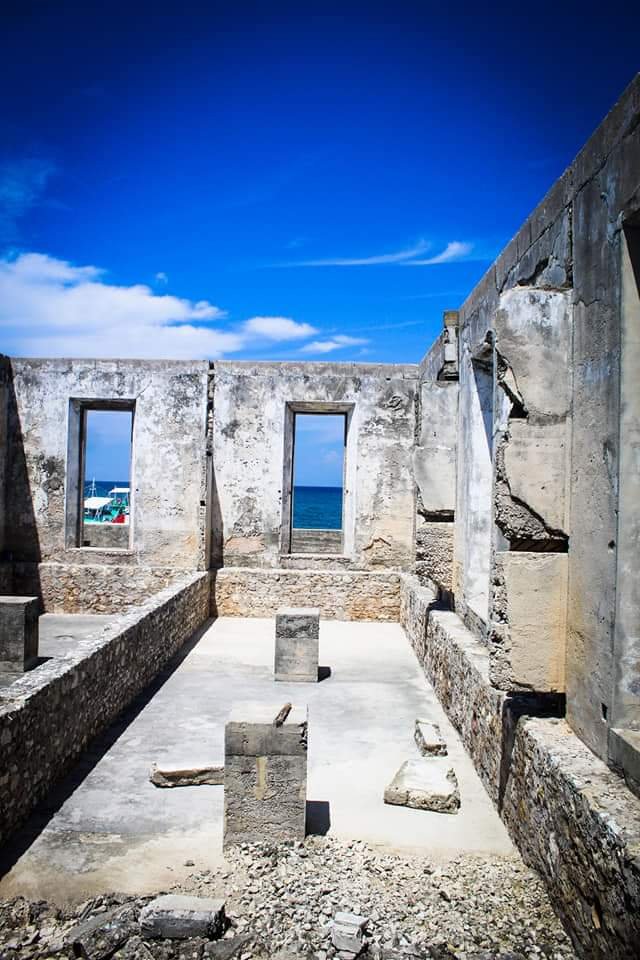 When we laid all our things down, we excitedly went up to check the view. By "up", I meant climbing on walls made of rocks to get to the lighthouse. The lighthouse and the walls surrounding it were the main highlights of the island. The walls look like an unfinished building, it has no roof, or maybe it is intentionally built that way.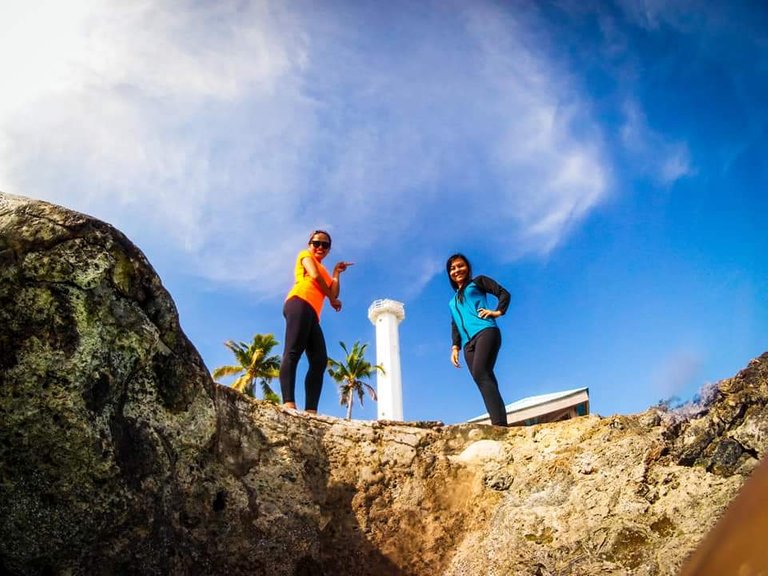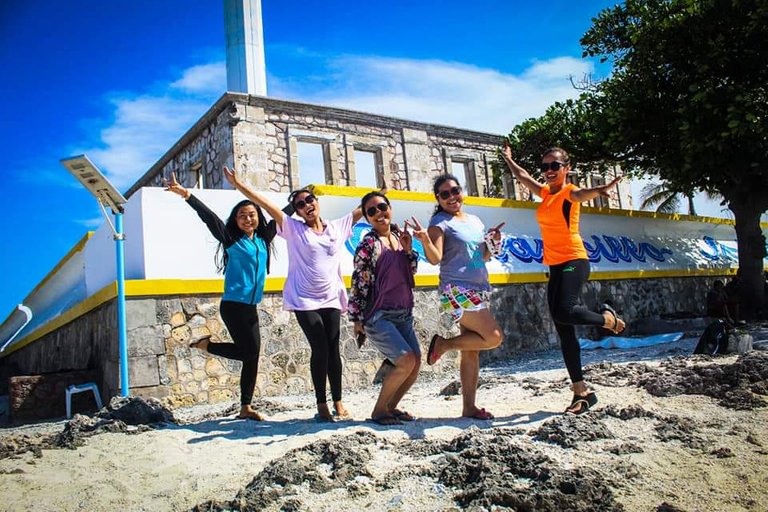 We took turns in taking photos in almost all parts of the island, while the boys were busy preparing our food for lunch. Just in time when we were satisfied with the picture taking, my co-teacher called us out for lunch.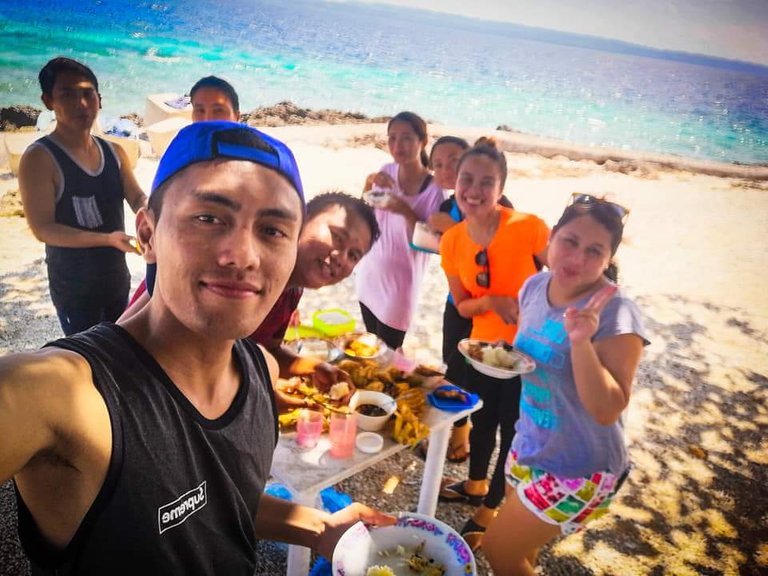 We enjoyed so much of our time, that we forget the stress and the workloads, we just talked everything-anything under the sun. We discovered new personalities in each other apart from being a teacher.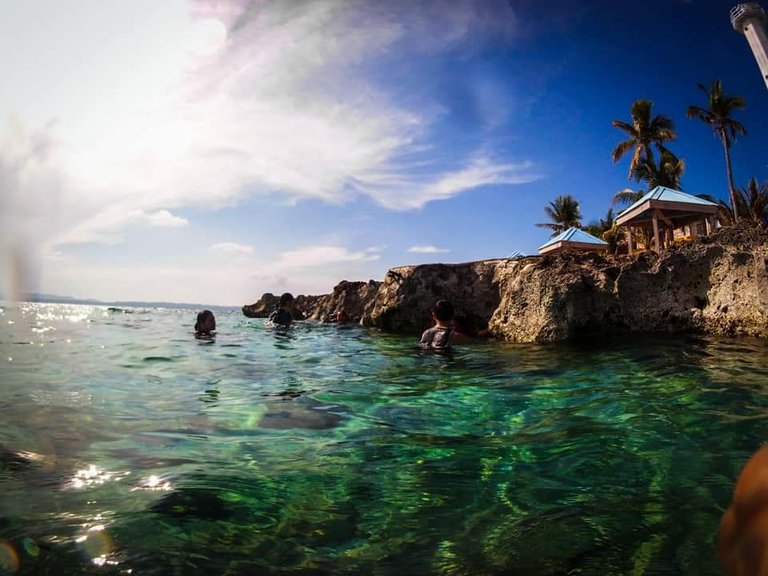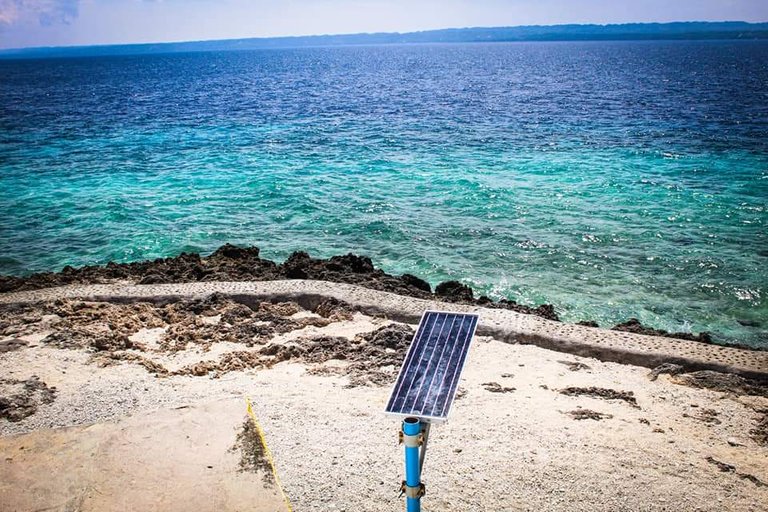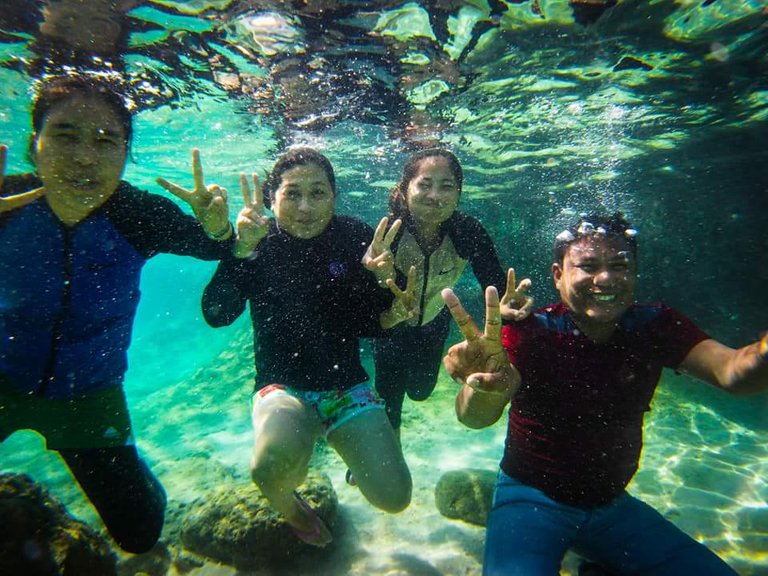 After the sumptuous lunch (grilled pork and seafood), my co-teacher went swimming and cliff jumping once again! I enjoyed so much watching them play like kids. That was a stress reliever sight!
We left the island at around 3:00 PM because my co-teacher/driver said that the ocean on that part of the island starts to become wavy at that time.
We had a great time on the island. It was such a great escape from our teaching loads and the four corners of our classroom. After all, we are humans, we need a break. The island unleashed our carefree side.
Maybe there is nothing much we can do on the island except swimming diving and snorkeling, and picture taking but this is not what we came for. We came to the island to have a break and relax. We came to the island to recharge our minds. We came to the island to rejuvenate our beings and be a better teachers as we go back to our respective classrooms.
---
An outing worth remembering.🤗
 Disclaimer: The photos were taken by 

my

 co-teacher Mr. Lee 

unless

 stated otherwise.