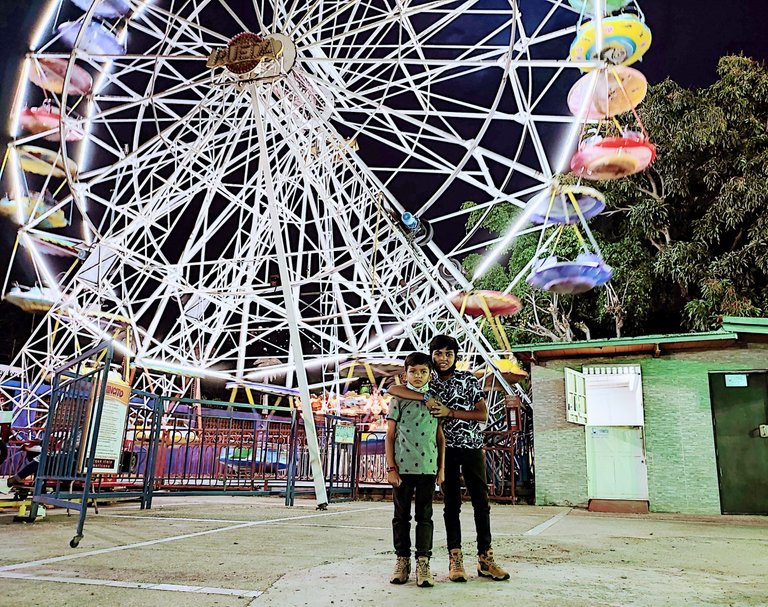 El día de ayer visitamos el parque de diversiones, estabamos en deuda con César Ignacio (mi hijo menor) por su regalo de cumpleaño, nos pidió ir al parque de diversiones y ayer fue un día perfecto para ir de visita.
Ayer habían pocas personas en el parque, cosa que agradezco porque no soy fan de las aglomeraciones, pero según comentarios del operador de la atracción "El gusanito"; la semana anterior estaba tan lleno que la gente hacía colas para tomar su turno en las diferentes atracciones.

Yesterday we visited the amusement park, we were indebted to Cesar Ignacio (my youngest son) for his birthday present, he asked us to go to the amusement park and yesterday was a perfect day to visit.
Yesterday there were few people in the park, which I am thankful for because I am not a fan of crowds, but according to comments from the operator of the attraction "The little worm" the week before it was so crowded that people were queuing up to take their turn in the different attractions.
---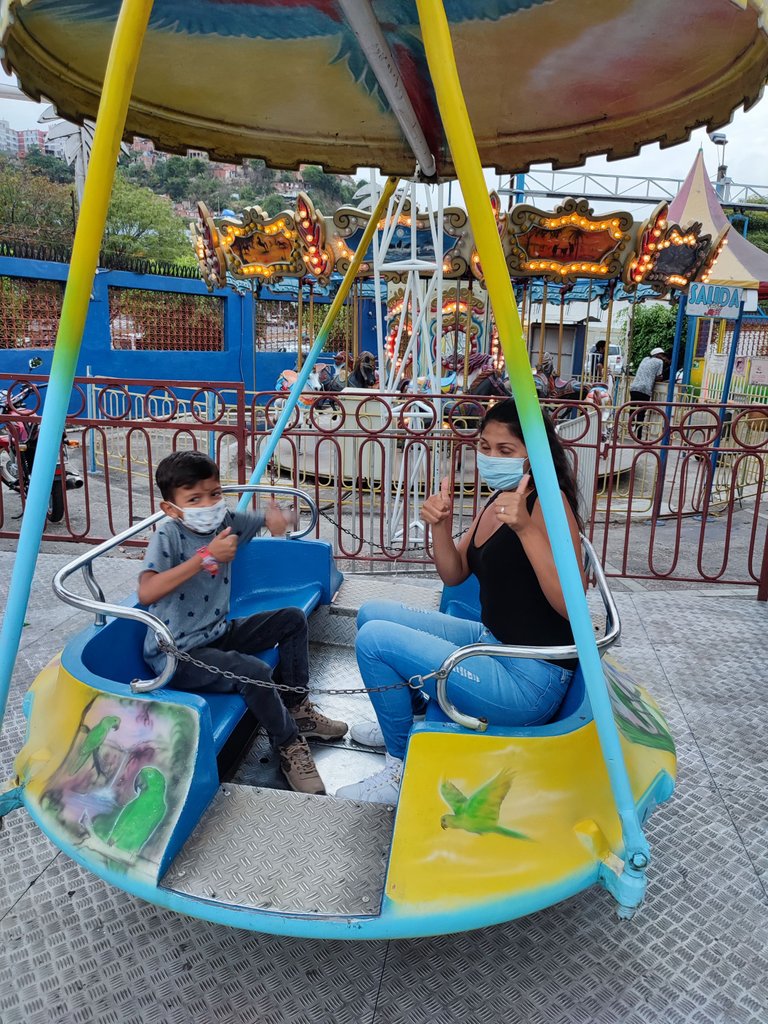 Después de que los niños subieran al "gusanito" y los "carros chocones", fuimos juntos a la rueda de la fortuna, lo cual fue bastante complaciente y los niños sin duda lo disfrutaron. Mi hijo menor subió con su madre y el mayor conmigo.
Desde lo alto se puede apreciar el resto del parque y ciertas zonas de la ciudad, aunque los edificios alrededor no dejan mucho para contemplar.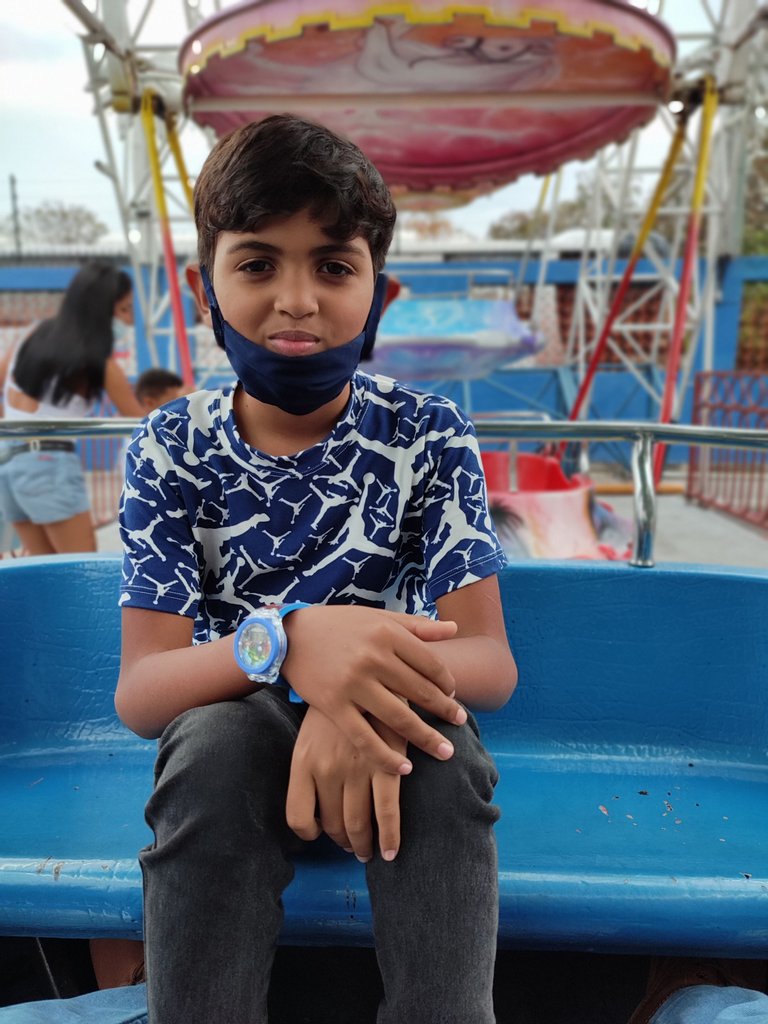 After the kids went on the "little worm" and the "bumper cars". We went on the Ferris wheel together, which was quite indulgent, and the kids certainly enjoyed it. My youngest son went up with his mother and my oldest with me.
From the top, you can see the rest of the park and certain areas of the city, although the surrounding buildings don't leave much to contemplate.

En el siguiente video podrán apreciar parte de nuestra tarde dentro del parque, los niños aún no tienen altura suficiente para subir al "Barco", "el martillo" y los carros chocones más grandes, así que quedamos pendiente para futuras visitas subir a estas atracciones.
El parque se encuentra muy cercano a la estación de metro "La Bandera" y el terminal de pasajeros conocido con el mismo nombre. El costo por atracción es de solo un dólar americano o al cambio en Bolívares, desde mi punto de vista es lo suficientemente económico. Si lo deseas puedes adquirir un brazalete dependiendo de los días en 10 o 15 dólares, lo cual te da acceso ilimitado a todas las atracciones hasta las 7:00 pm, pasada esa hora debes comprar cada ticket.
In the following video, you can see part of our afternoon inside the park, the children are not yet tall enough to go on the "Boat", "The hammer" and the biggest bumper cars, so we are waiting for future visits to go on these attractions.
The park is located very close to "La Bandera" subway station and the passenger terminal known by the same name. The cost per attraction is only one US dollar or at the exchange rate in Bolivars, from my point of view, it is economic enough. If you wish you can buy a bracelet depending on the days at 10 or 15 dollars, which gives you unlimited access to all attractions until 7:00 pm, after that time you must buy each ticket.
---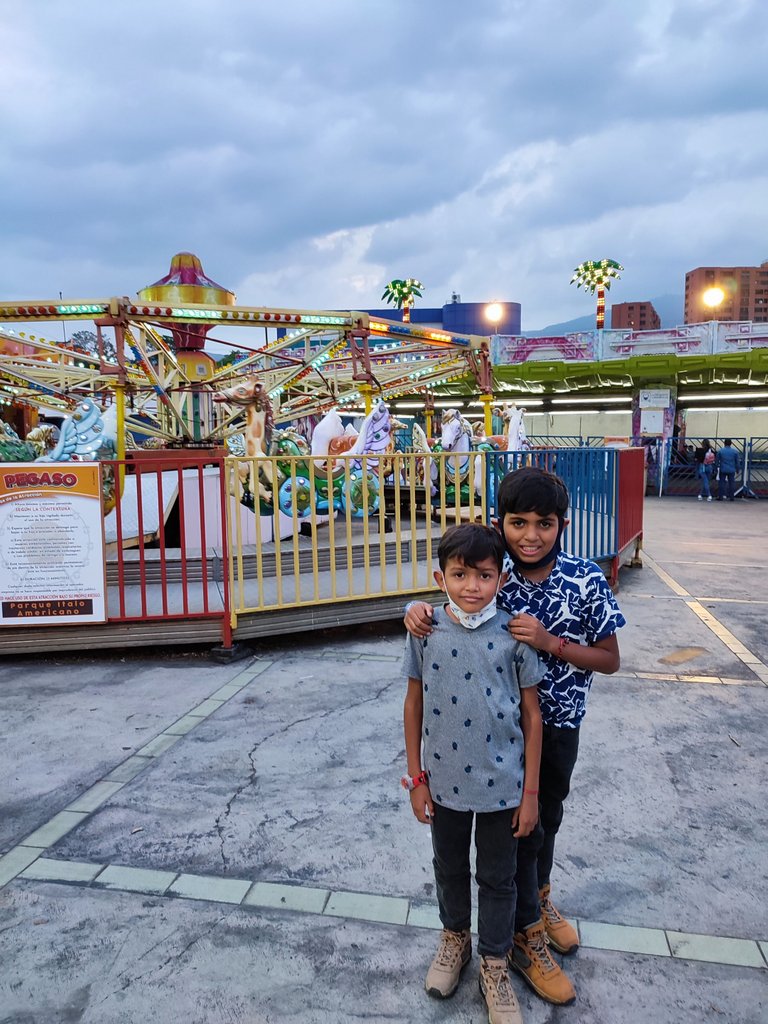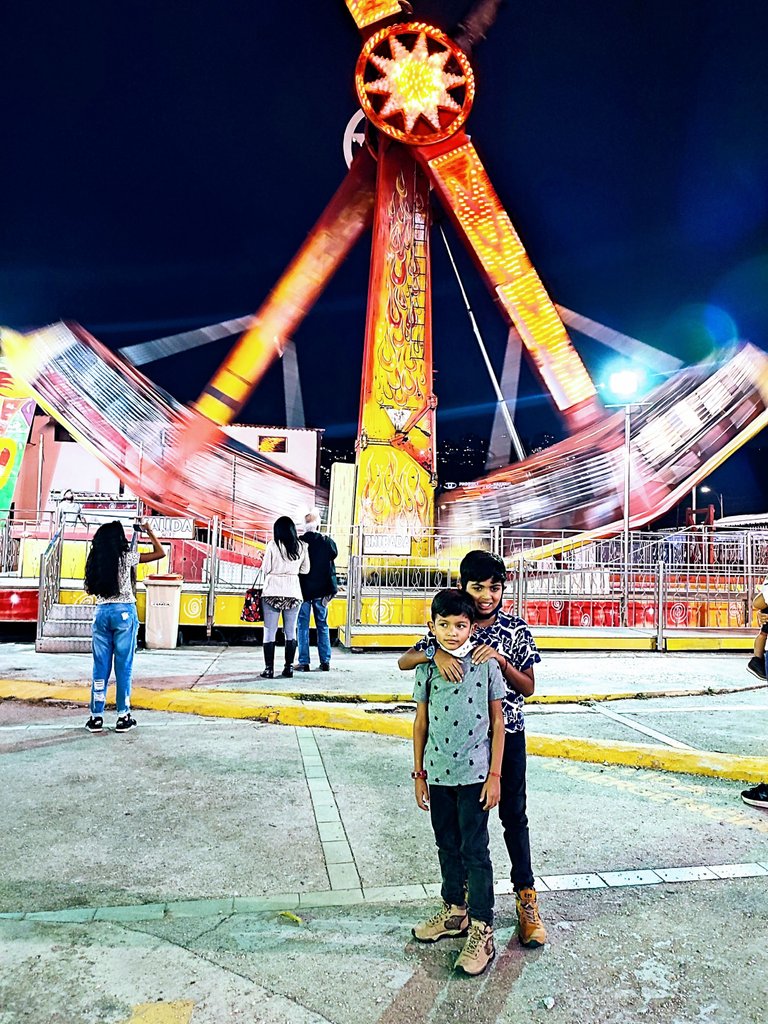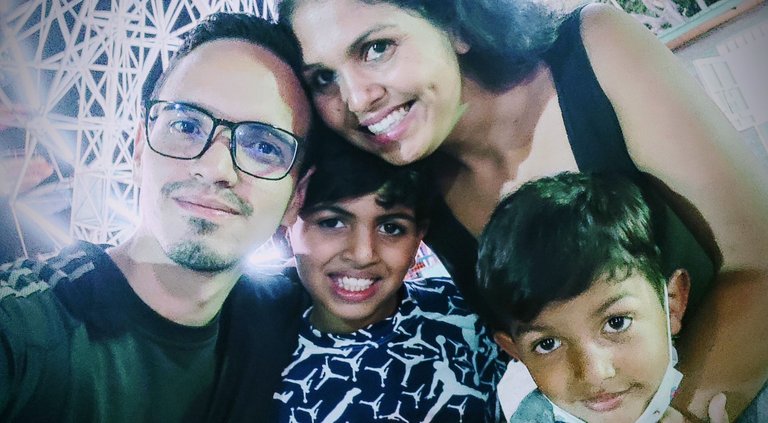 El parque abre sus puertas desde las 14:30 horas, pero sin dudarlo recomiendo a todo el que quiera visitarlo, ir cerca de las últimas 2 horas. A partir de las 18:00 y hasta que cierre el parque (algunos días a las 19:30 otros a las 20:30) el juego de luces de las atracciones son fantásticas y que a mi parecer es lo más llamativo.
Antes de finalizar les compartiré algunas fotos más, espero les haya gustado mi reseña de este lugar y si tuviera que valorarlo del 1 al 10 le daría un 7 porque eliminaron algunas atracciones que lo hacían aún más divertido.
The park opens its doors from 14:30 hours, but without hesitation, I recommend to anyone who wants to visit, go about the last 2 hours. From 18:00 and until the park closes (some days at 19:30 others at 20:30) the play of lights of the attractions is fantastic and that in my opinion is the most striking.
Before I finish I will share with you some more pictures, I hope you liked my review of this place and if I had to rate it from 1 to 10 I would give it a 7 because they eliminated some attractions that made it even more fun.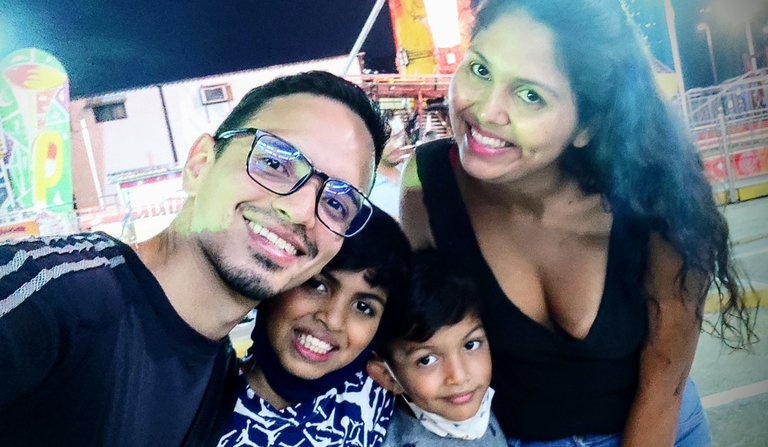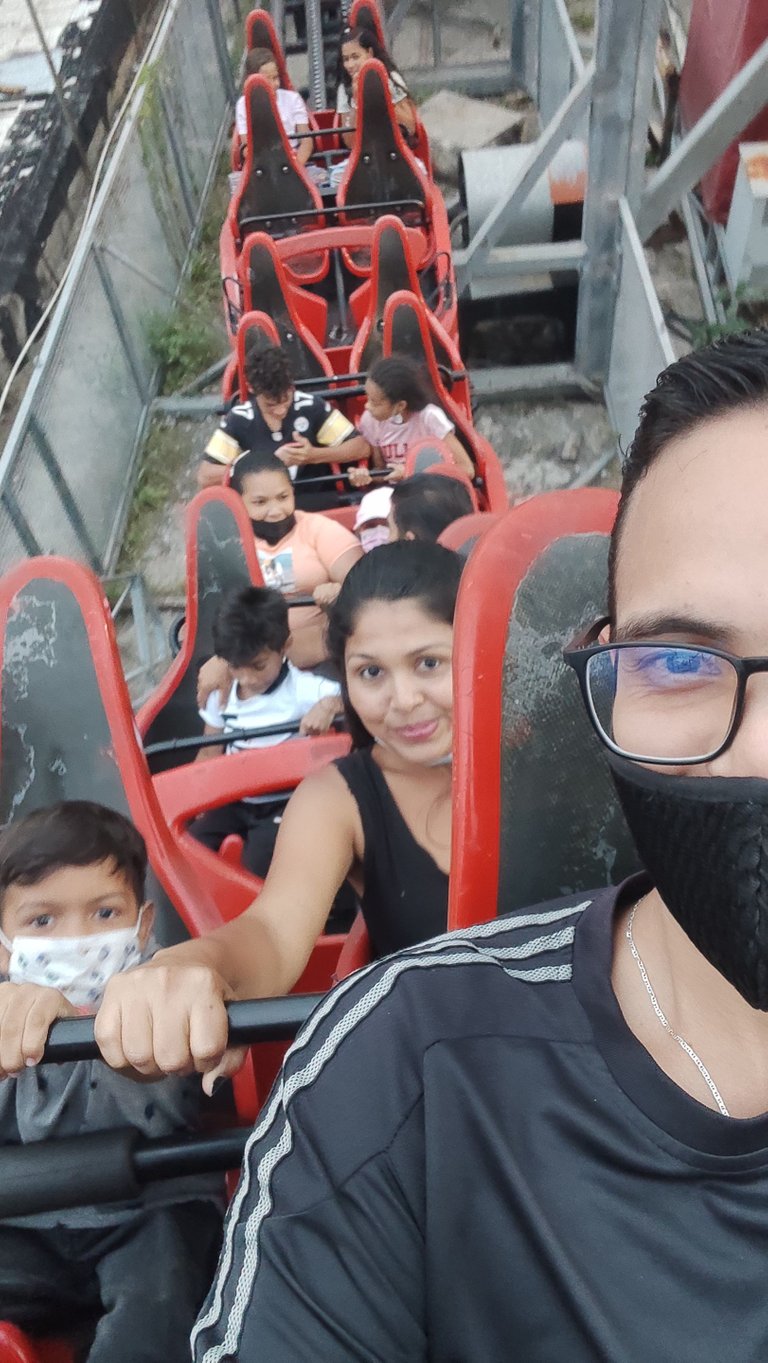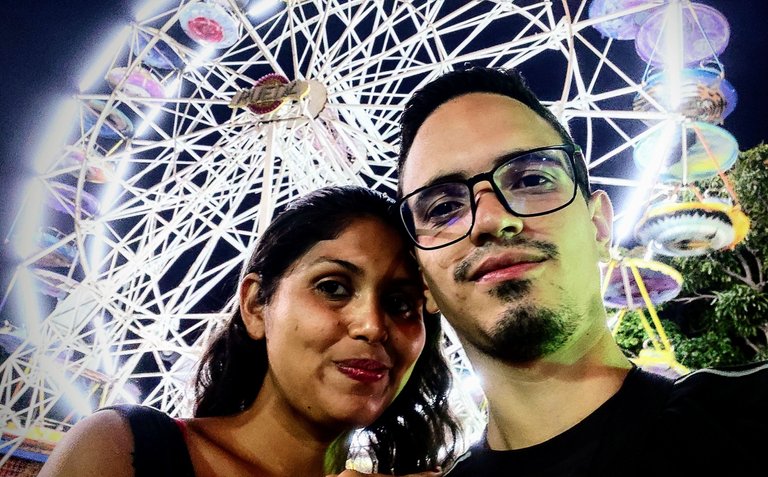 Los separadores usados y muchos otros están disponible haciendo clic aquí y su uso es de libre distribución, hay muchos que son realmente geniales se los recomiendo.

Fuente de Imágenes y video, teléfono personal Xiaomi Redmi Note 10 Pro.
The separators used and many others are available by clicking here and their use is free for distribution, there are many that are really cool and I recommend them.

Image and video source, Xiaomi Redmi Note 10 Pro personal phone.

---

Banner made in Canva ||| Banner realizado en Canva