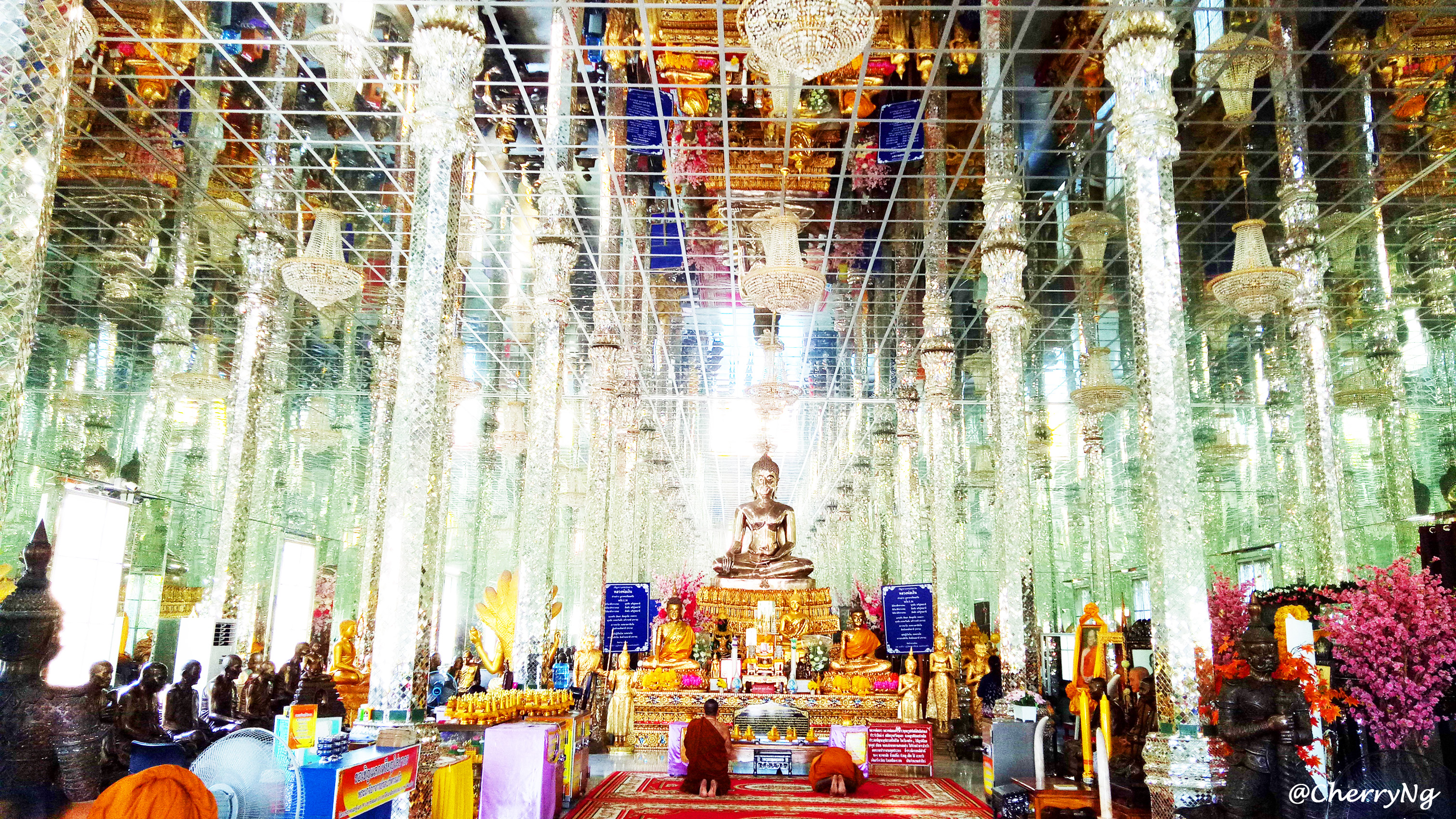 I think most of you heard about the Golden Crystal Temple at Uthai Thani Province which I had shared with guys in my previous post: https://hive.blog/hive-184437/@cherryng/a-stunning-crystal-temple-wat-tha-sung-uthai-thani-thailand
In fact, there is a Silver Dazzling Temple in Thailand too, which is located at Ang Thong Province.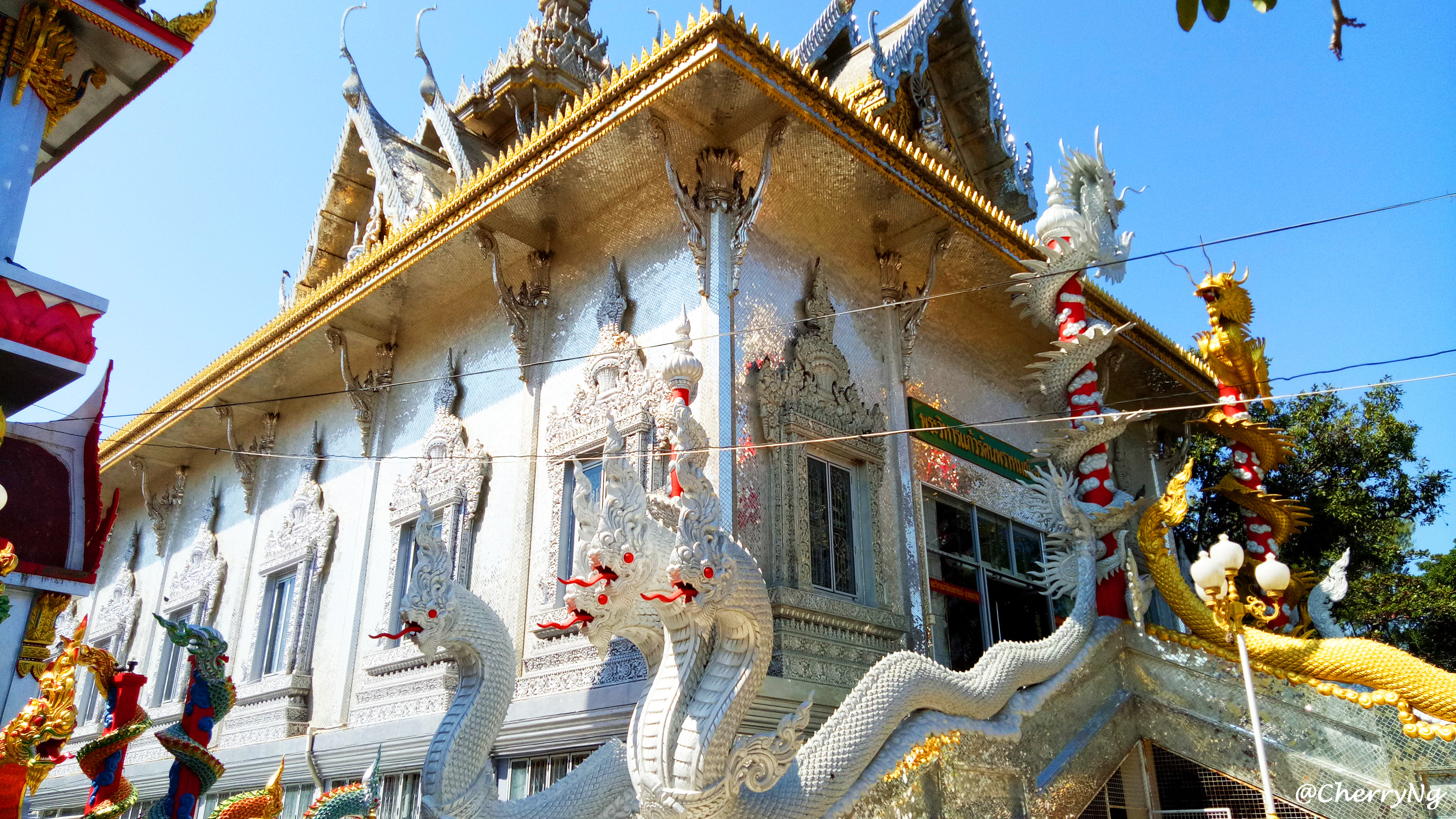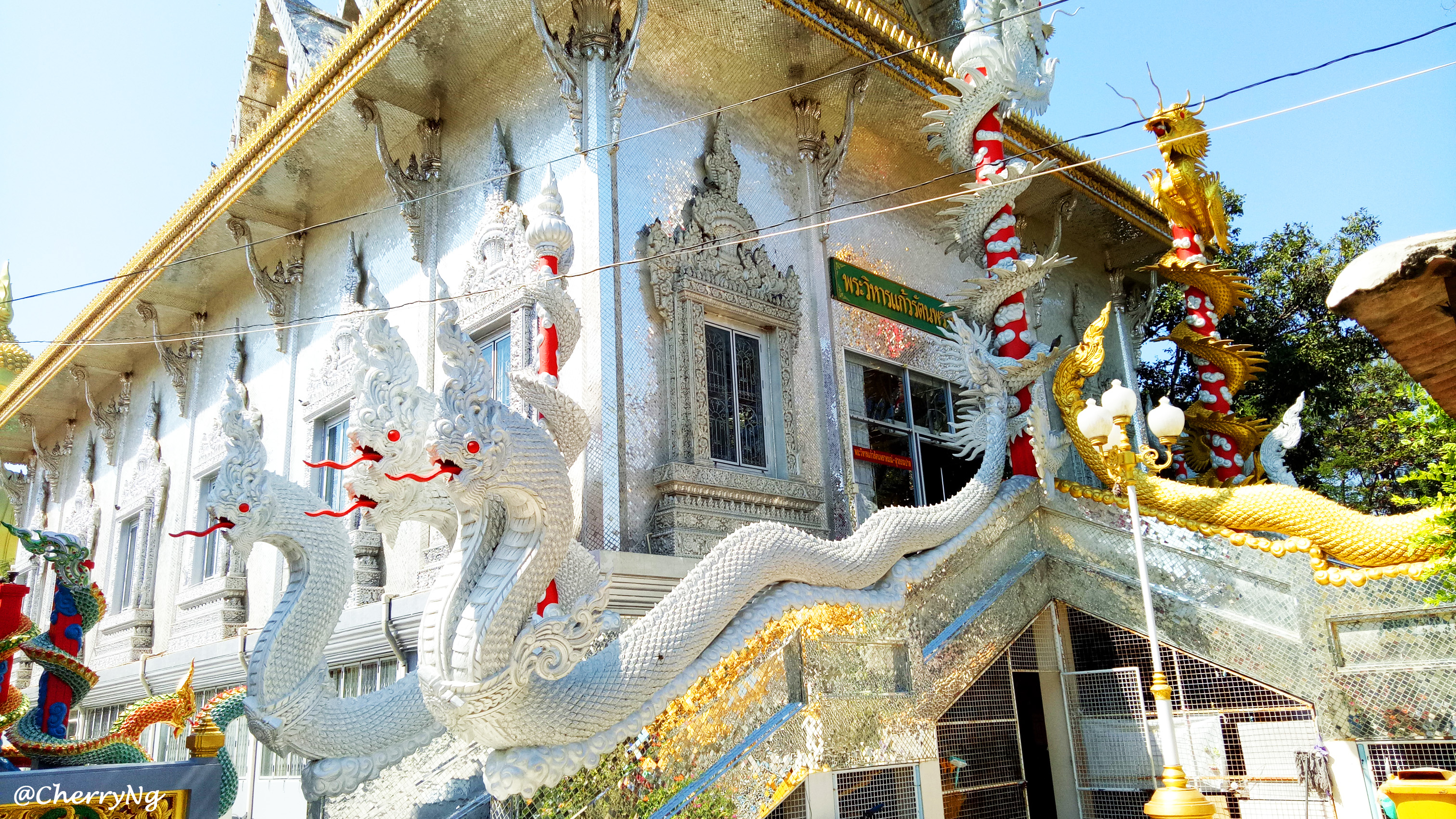 Last year I and my family had a trip to Bangkok. Besides visiting several tourism places and shopping malls, we also explored some of nice Thai Temples in Thailand.
Today let me share with your guys a Thai Temple which is located 19 Hua Tapha, Wiset Chai Chan Village, Ang Thong province. A SILVER AND DAZZLING TEMPLE in Wat Muang.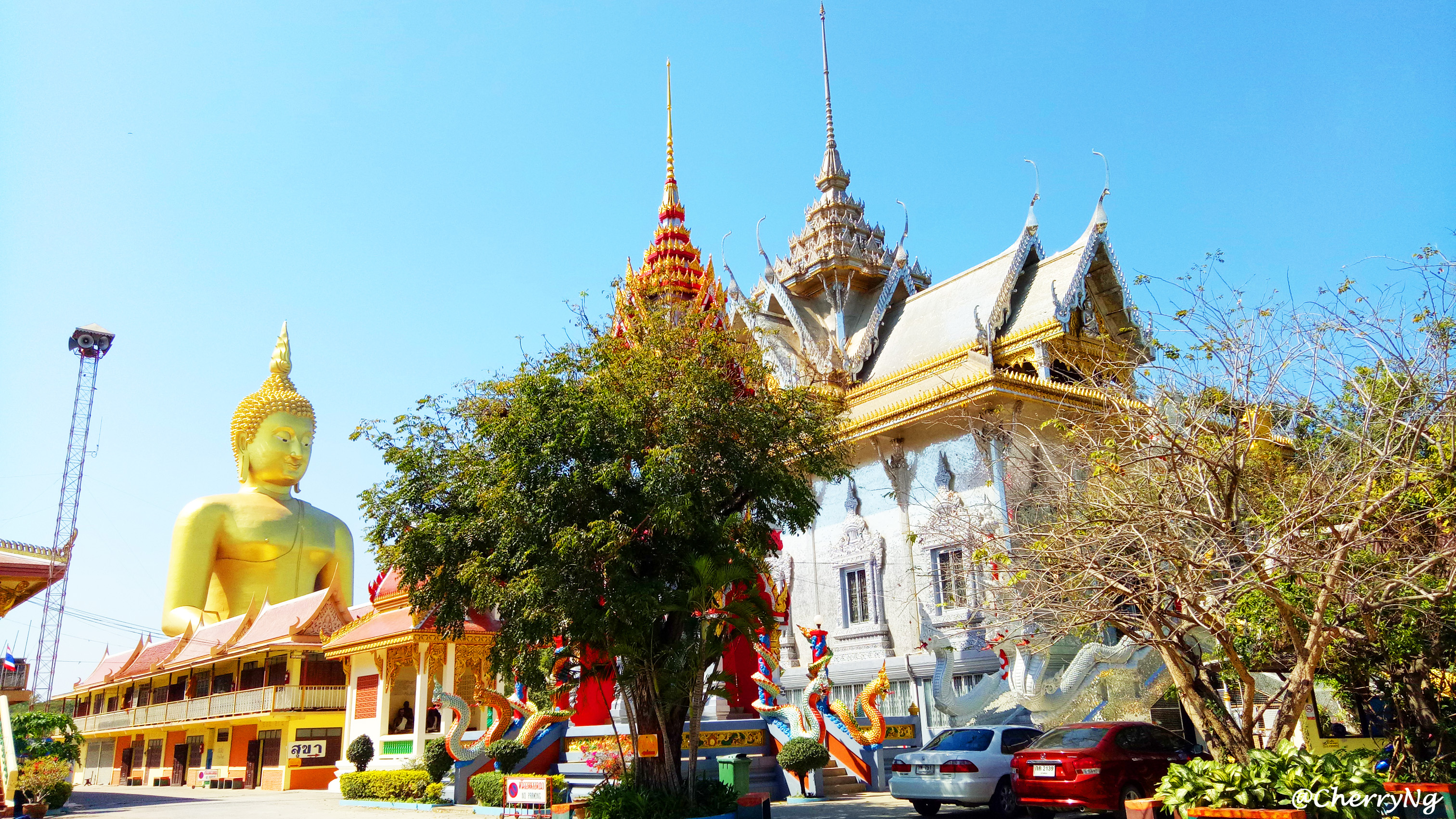 Exterior area of the Silver Temple has a big statue of Phra Buddha Maha Nawamin. The tallest Buddha statues in the world.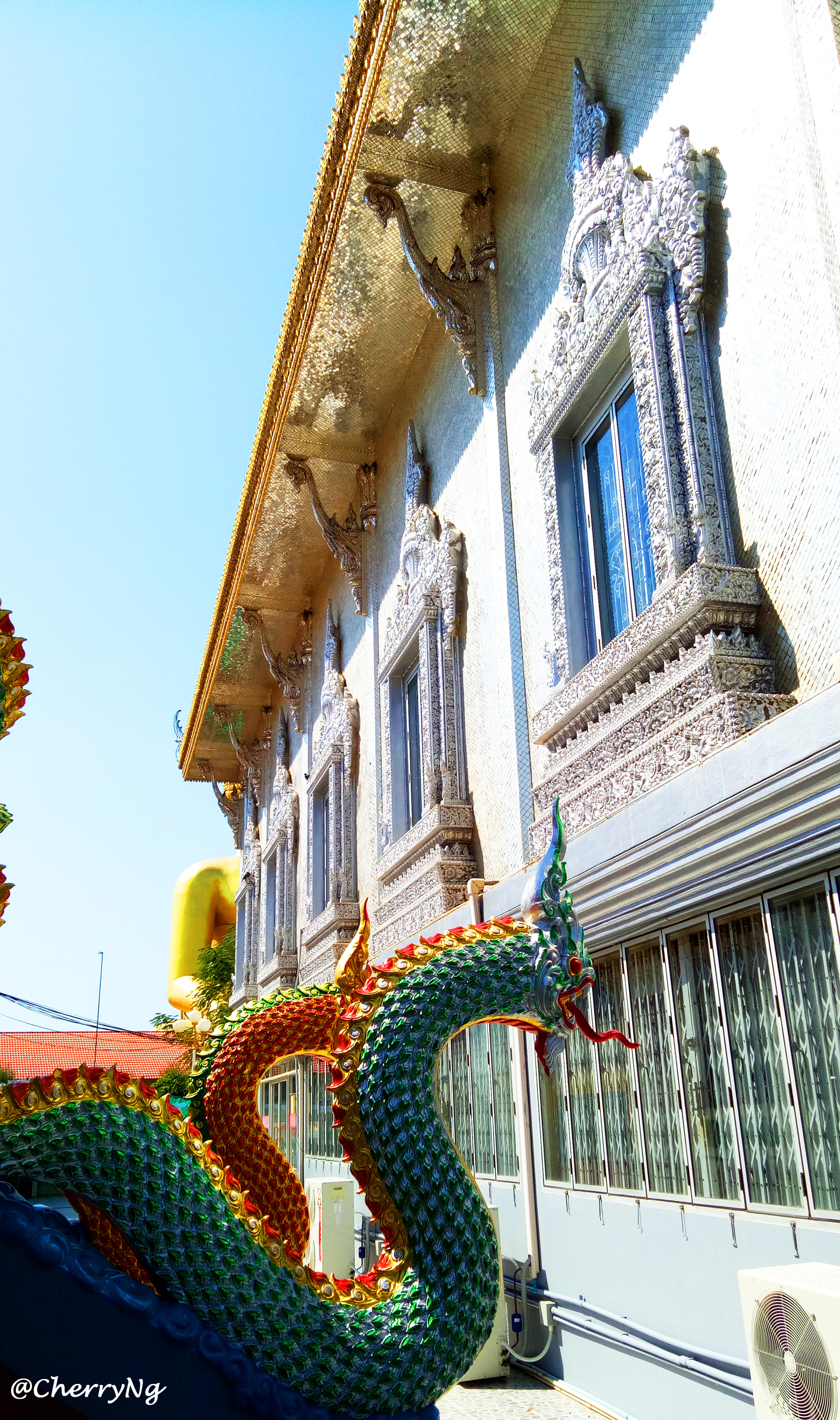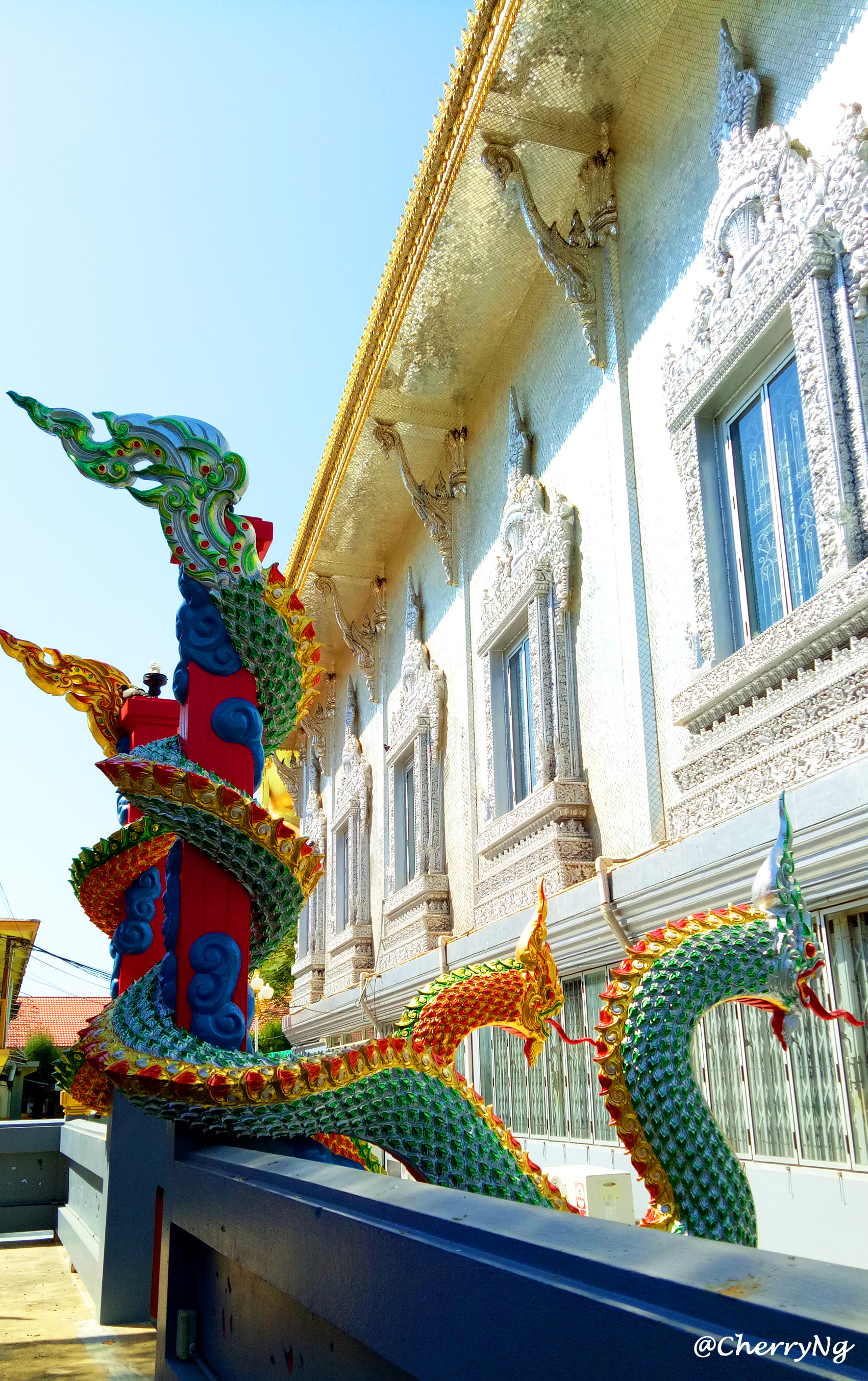 The exterior look of building architecture for Silver Temple bring out the strong Thai Temple architectural style with added some traditional Chinese Dragon on the pillars, columns and surrounding railing wall. The dragon symbolise the auspicious and wishful. Therefore, we always find dragon sculptures in Thai and Chinese Temples.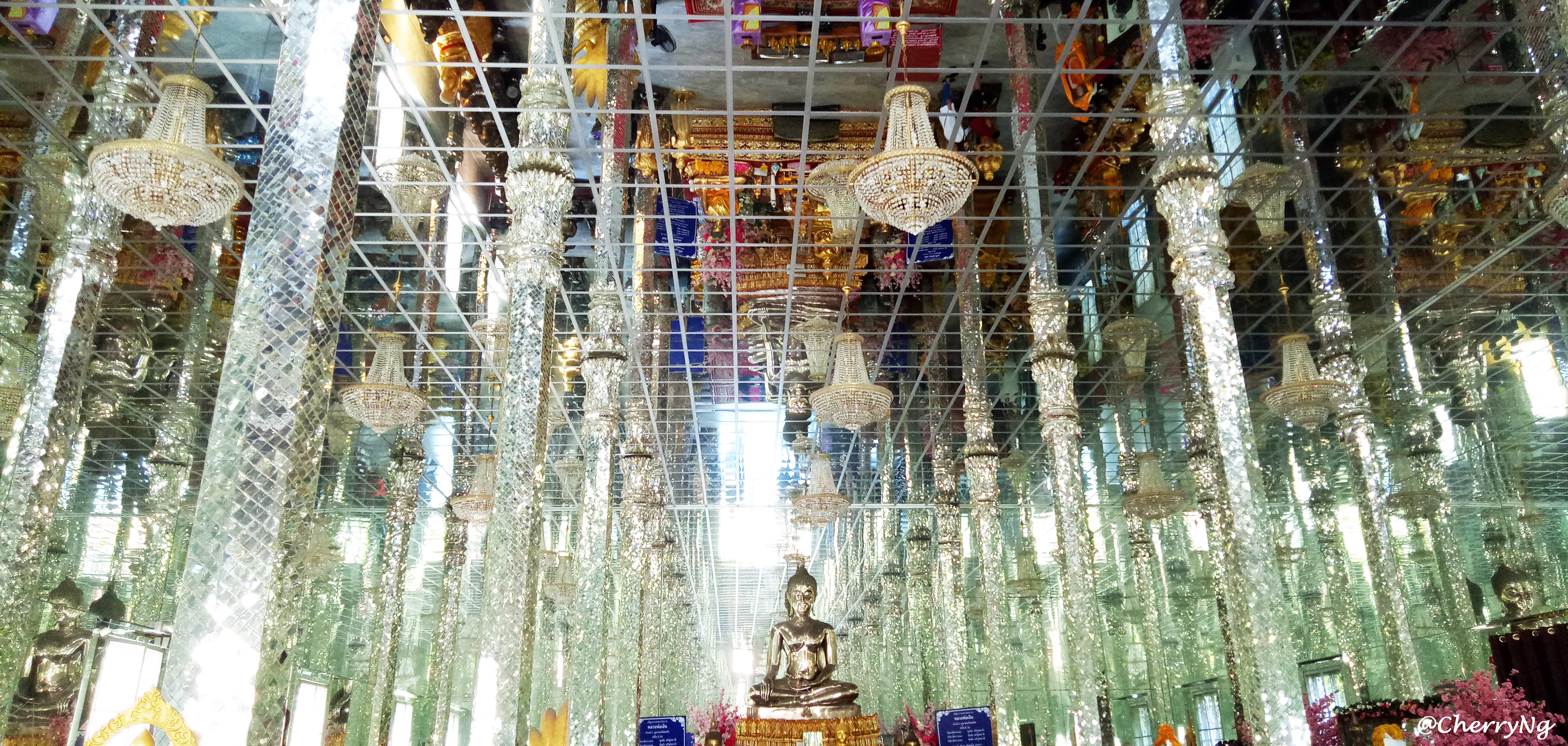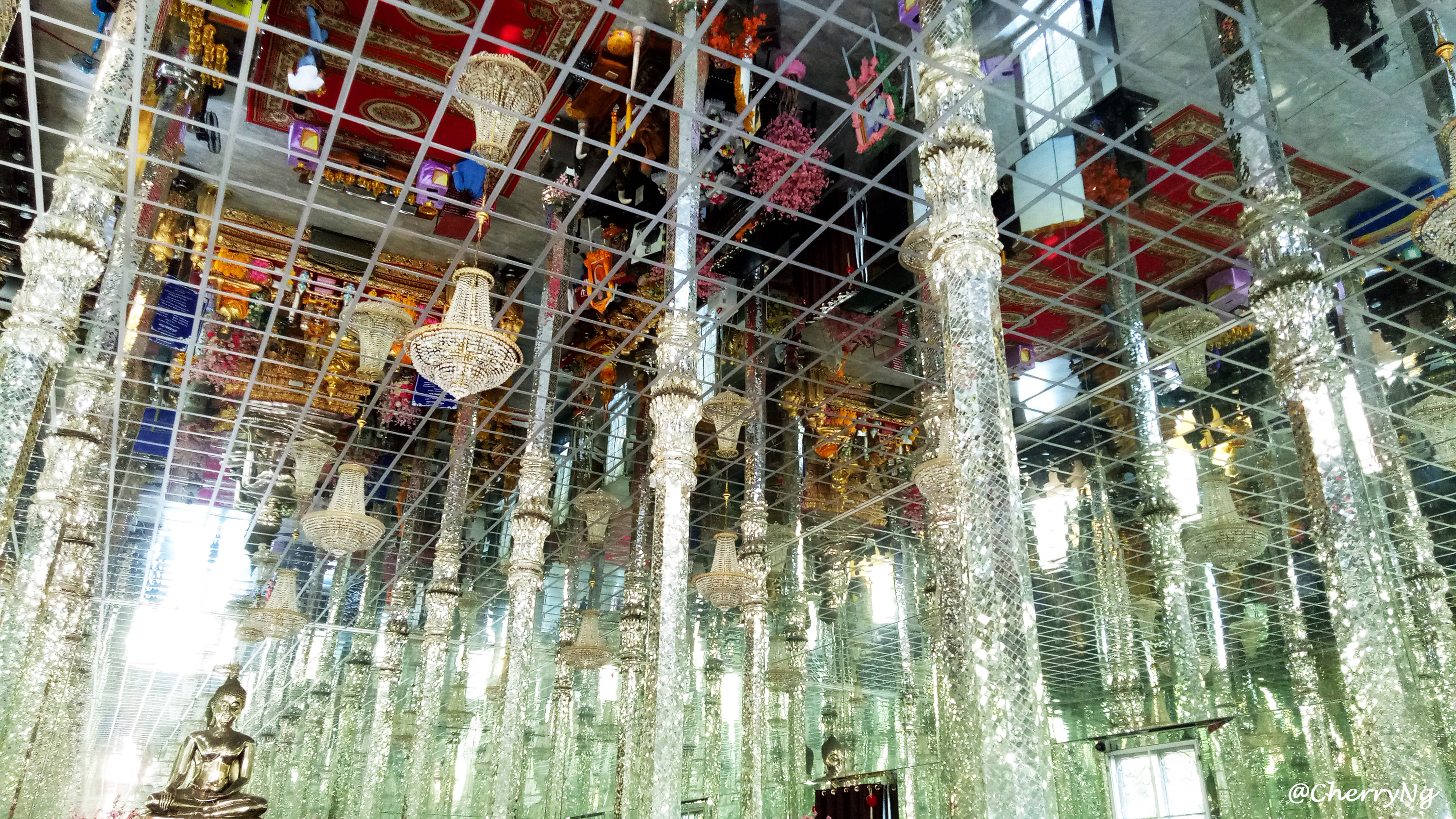 When I stepped in the temple from the main entrance, the sparkling of interior brought me into breath-taking view. The wall and ceiling was built by mirror and silver materials which's widen the views that I felt like infinity. It was very impressed and the interior space turn into boundaries.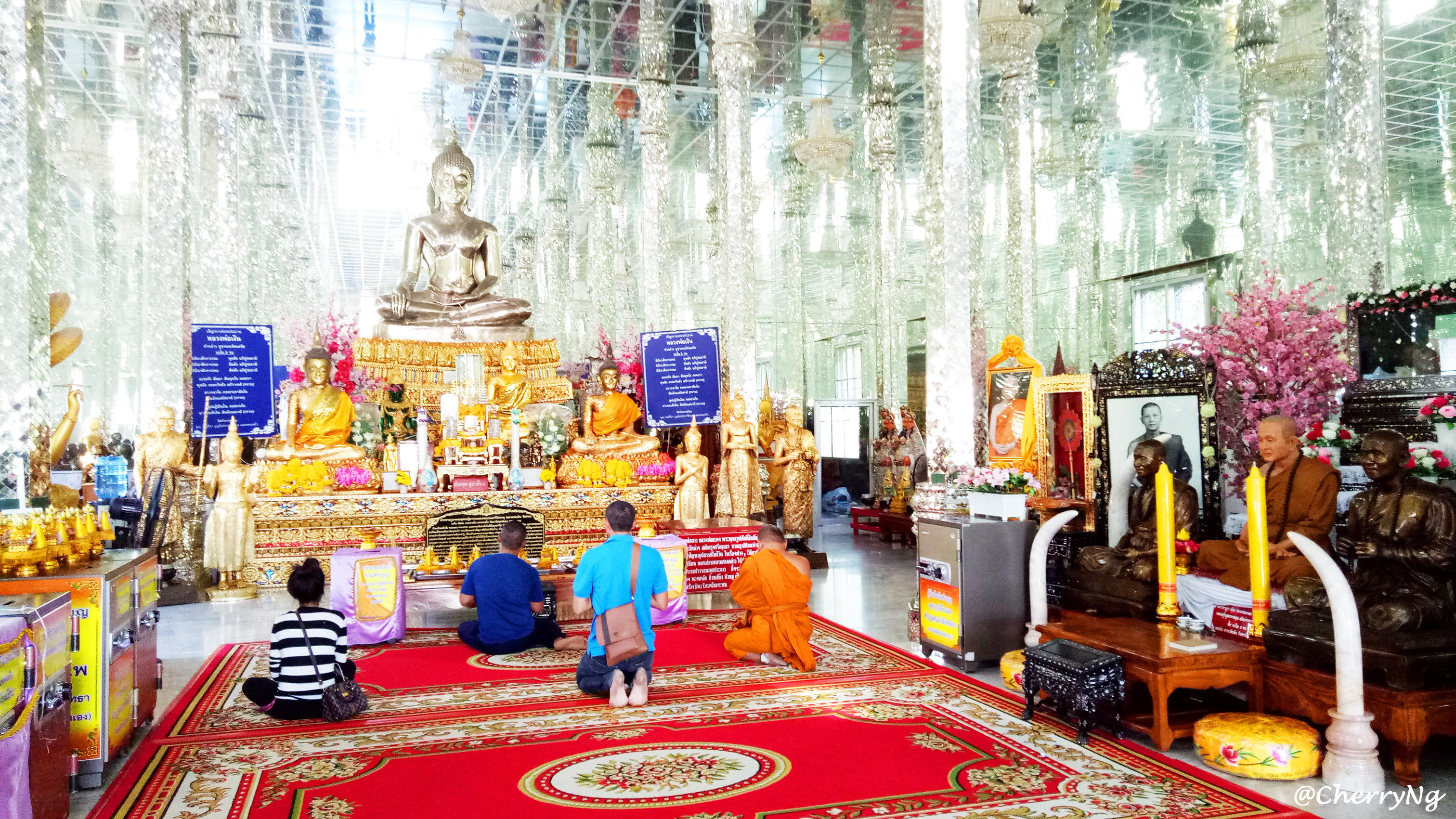 The overall temple environment brought the feeling of solemn and peaceful. The red carpet is laid in front of Buddha for the Buddhist believers to worship and do offering to Buddha and Bodhisattvas.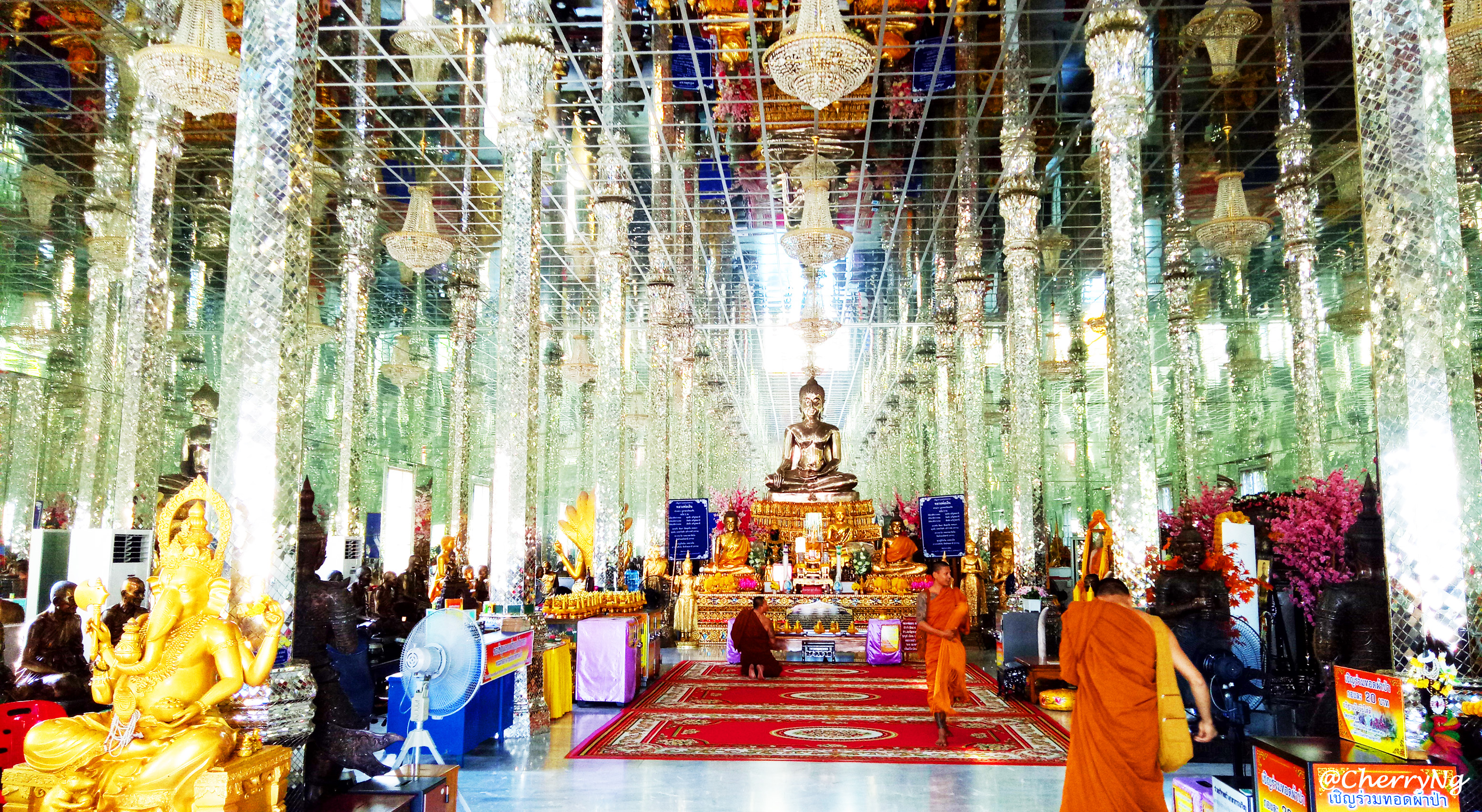 Buddha statue in Silver Temple is a historical statue in Thailand which is so called the first and largest Silver Buddha in Thailand many years ago.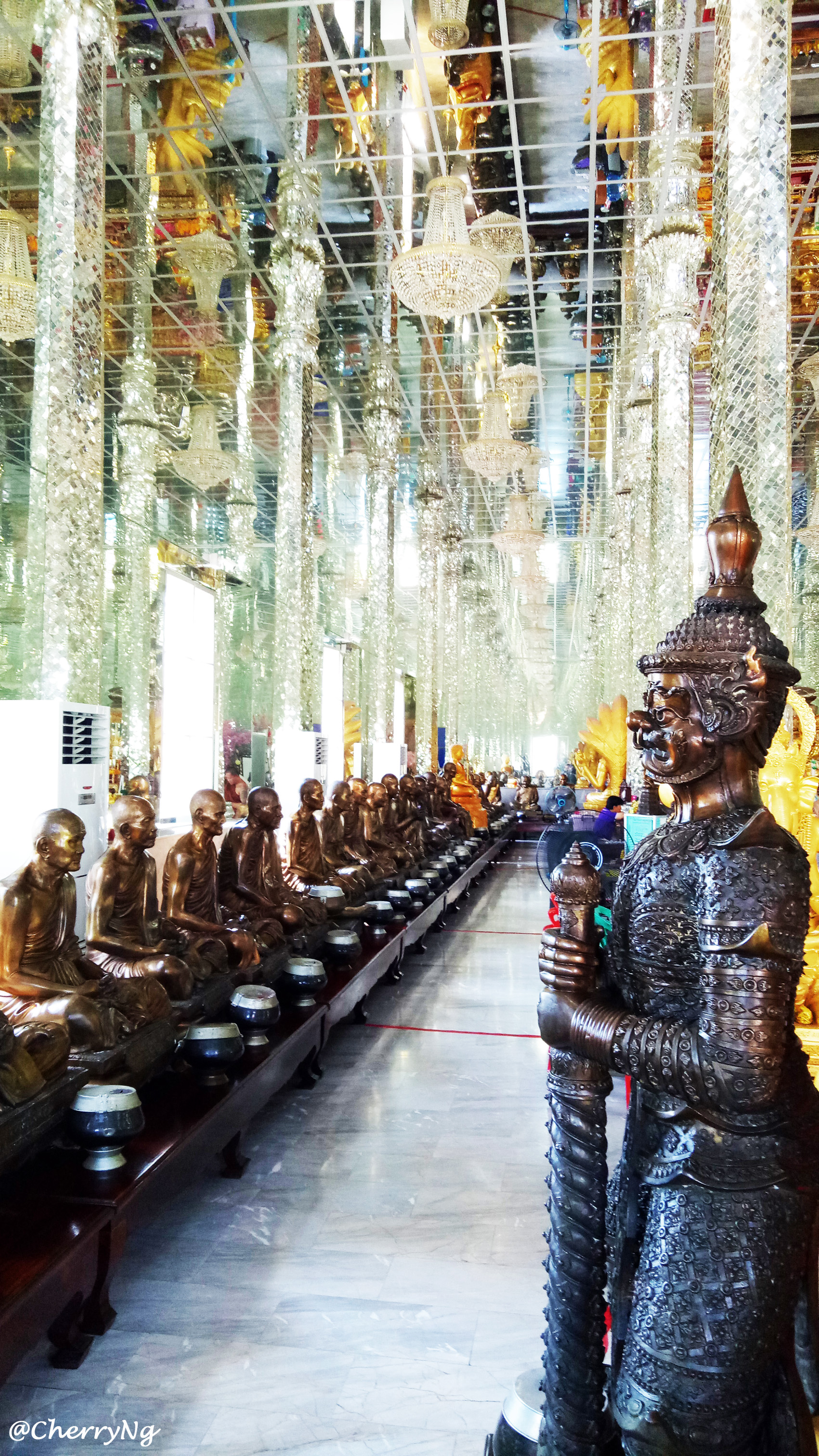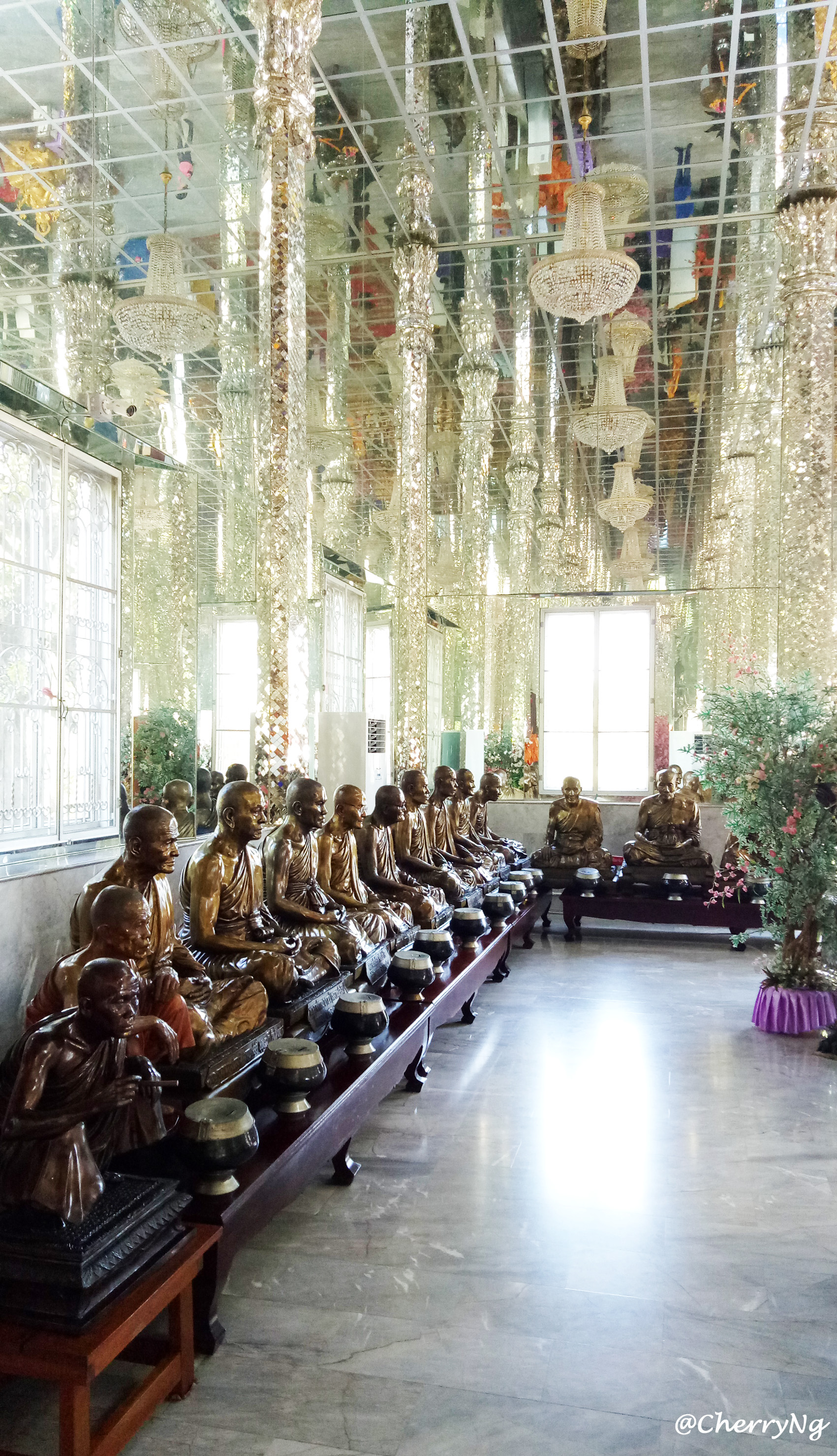 On the left side from the main entrance is the seated Arahant Statues lined up in a row are solemn and admired for the Buddhist believers. I also exchanged 100 Thai Baht coins from the temple management counter, and donated into the bowls in front of each Arahant Statues.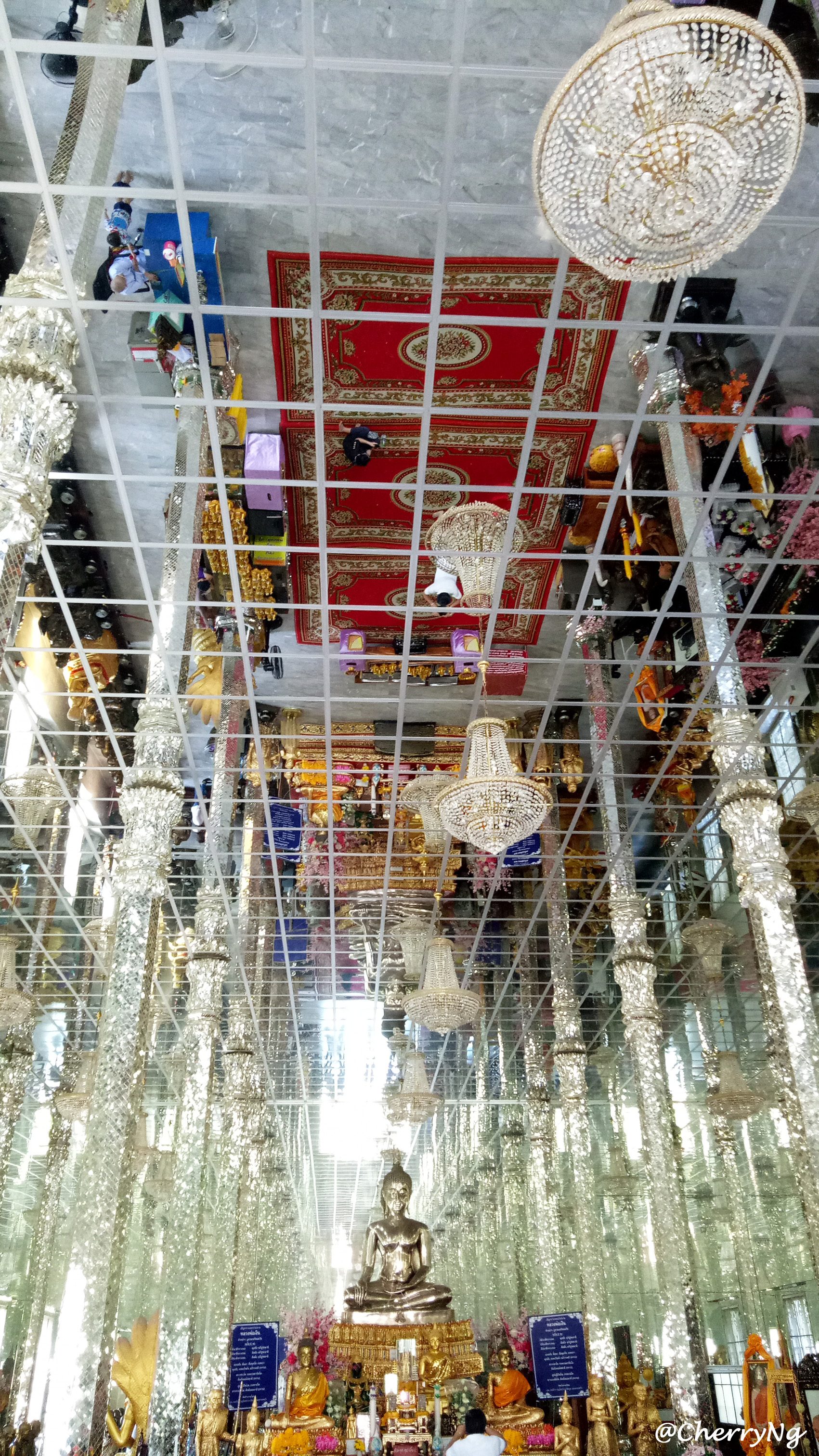 In the Silver Temple, the sense of peaceful and comfortable is the great compassion and perception of Buddha and Bodhisattva with the immeasurable light to all sentient beings.
The sparkling pillars, crystal chandeliers and full height mirrors on both walls and ceiling is the uniqueness of the temple architecture. Compared to Golden Crystal Temple at Uthai Thani Province, the Silver Temple in Wat Muang brought different feeling and experience to visitors.
SPECIAL THANK YOU TO:
#wednesdaywalk by @tattoodjay
and @marketfriday by @dswigle