Hello again,
Warm welcome to all travelers and Slovenia lovers after all these episodes of my Tour de Slovenia series. While I am writing to Haveyoubeenhere community, I have to ask you this question? Have you been to Slovenia already? As Slovenia is such a small country I would rather focus on country, not to micro location which is Logarska Valley in this post. For some of you I already know, that you had visited us, others again say that we can expect them as soon as things get back to normal over the World and some might still asking themselves is Slovenia something to eat :)
Again I would like to connect to sports on this point for a moment as you might know a Slovenian guy, but you don't know he is Slovenia. For example the best two cyclists on Tour de France which is running at the time I am writing this post are Slovenians (Primož Roglič and Tadej Pogačar). Who is the best goalkeeper on the World? If you ask me it is Jan Oblak, who is conceding as low number of goals as any other goalkeeper on the World for Atletico Madrid. Basketball is a popular sport and NBA is slowly ending, but Slovenian guy is still very much present for the team which showed by far the most in this year's playoff. The dragoon – Goran Dragič! Wish him all the best and to get this ring back home to Slovenia. Probably I don't even need to mention LD 77, who has everything to be the best in business in couple of years. AK 11 is almost as famous as AK 47. The guys from LA will know for sure who am I talking about and many other NHL freaks as well. Anže Kopitar is a great guy and loyal to his team. There is more of them, but I could get all night long, so lets get down to today's real content, but feel free to share any Slovenian who you might know…
We are back to traveling and photography as I still have last part of my three days traveling experience from Logarska Valley to share with you. All four episodes you could saw in the past couple of weeks were intro to the valley for which you actually come to this place. It is known for its pure nature, possibility to relax and be active at the same time. We shouldn't forget amazing culinary you get there. I would say it is Slovenia in one place with cleanliness, nice mountains, wildlife, fresh air, cold and clear water sources and most important people who are willing to help and show you around at any place.
Logarska Valley is located within a heart of Kamniško-Savinjske Alps and surrounded with mountain peaks of 2000+ meters altitude. The valley itself was created by glacier during last ice age.
To continue with numbers, I can add that its length is 7 kilometers and it is about 250 meters width. It offers various natural features all the way, from meadows to forest, mountains to waterfalls… It is unique as nowadays it is hard to find places without fancy, modern architecture and mass tourism. Here you have couple of farms which were here hundred years ago and just one boutique hotel which belongs to the cultural appearance of the valley. Cultural landscape in the valley and around is simply stunning and worth visiting. Harmony between man and nature is precious at current times.
In 1987, Logarska Valley was registered as Landscape Park.
Another positive thing is that there is no entrance fee, even though it goes for one of the most beautiful valley in Europe. They want to encourage active way of life, so if you are walking in the valley or riding a bike there is no entrance fee. If you want to visit it by car, the entrance fee is 7 EUR and it is valid for multiple days. I think that no entrance fee is great way to encourage tourists to come and enjoy in the genuine nature in the valley. It is better to leave motorized vehicles outside the park in order not to pollute that natural gem.
The best photography spot is just after entrance gate where also famous tree is standing. That photography will definitely be present in any Slovenian magazine on any touristic fair you will visit.
Hope you will like my photos and that you will remember me if you will see same spot in the magazine.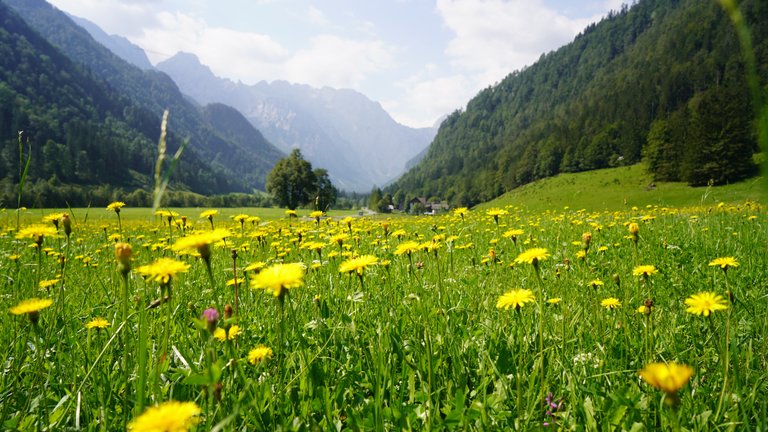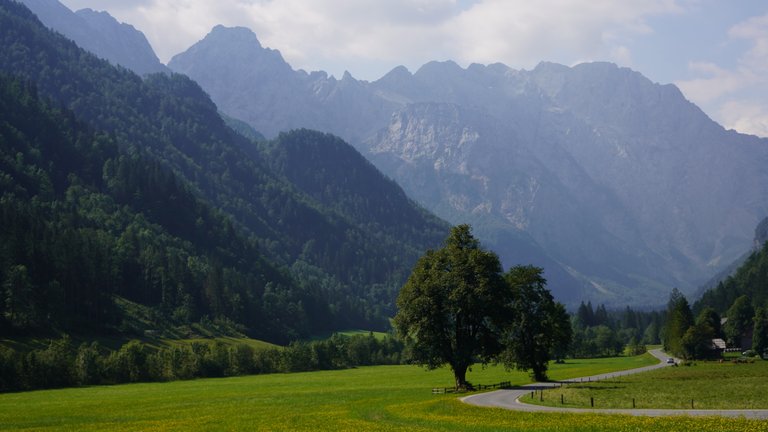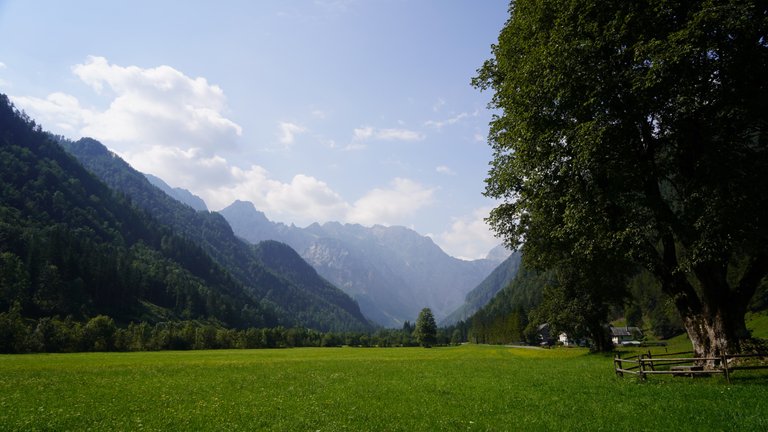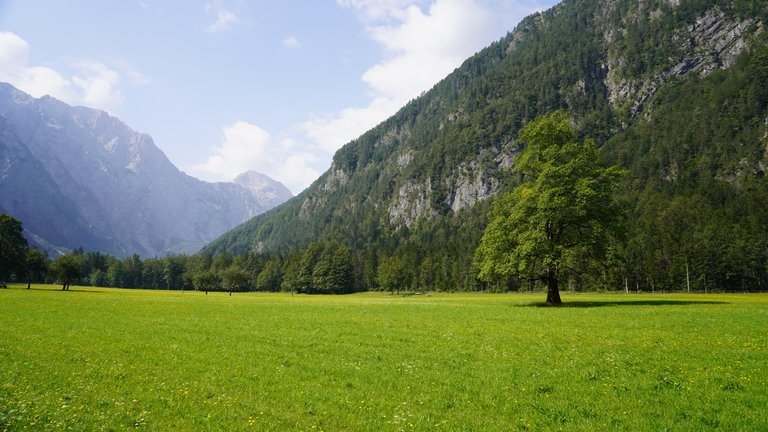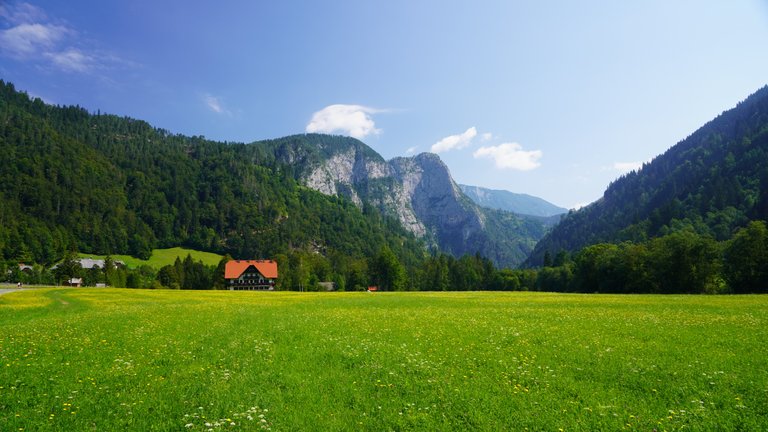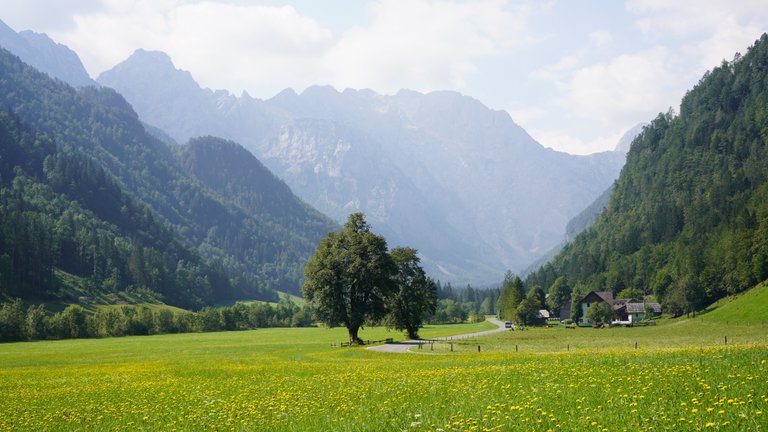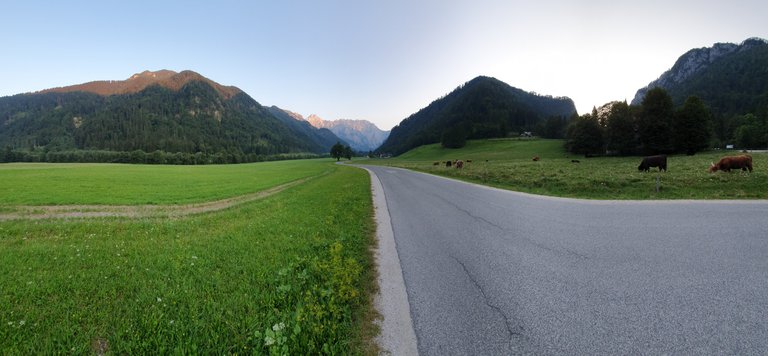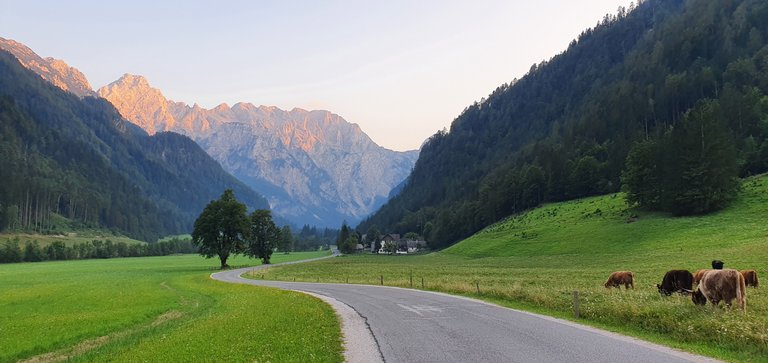 On the other side from best photo spot are Scottish cattle. Great for interaction of your family, so you have enough time to find perfect photography spot. And yes, you have to stop by the cattle as well as they are funny with their haircuts…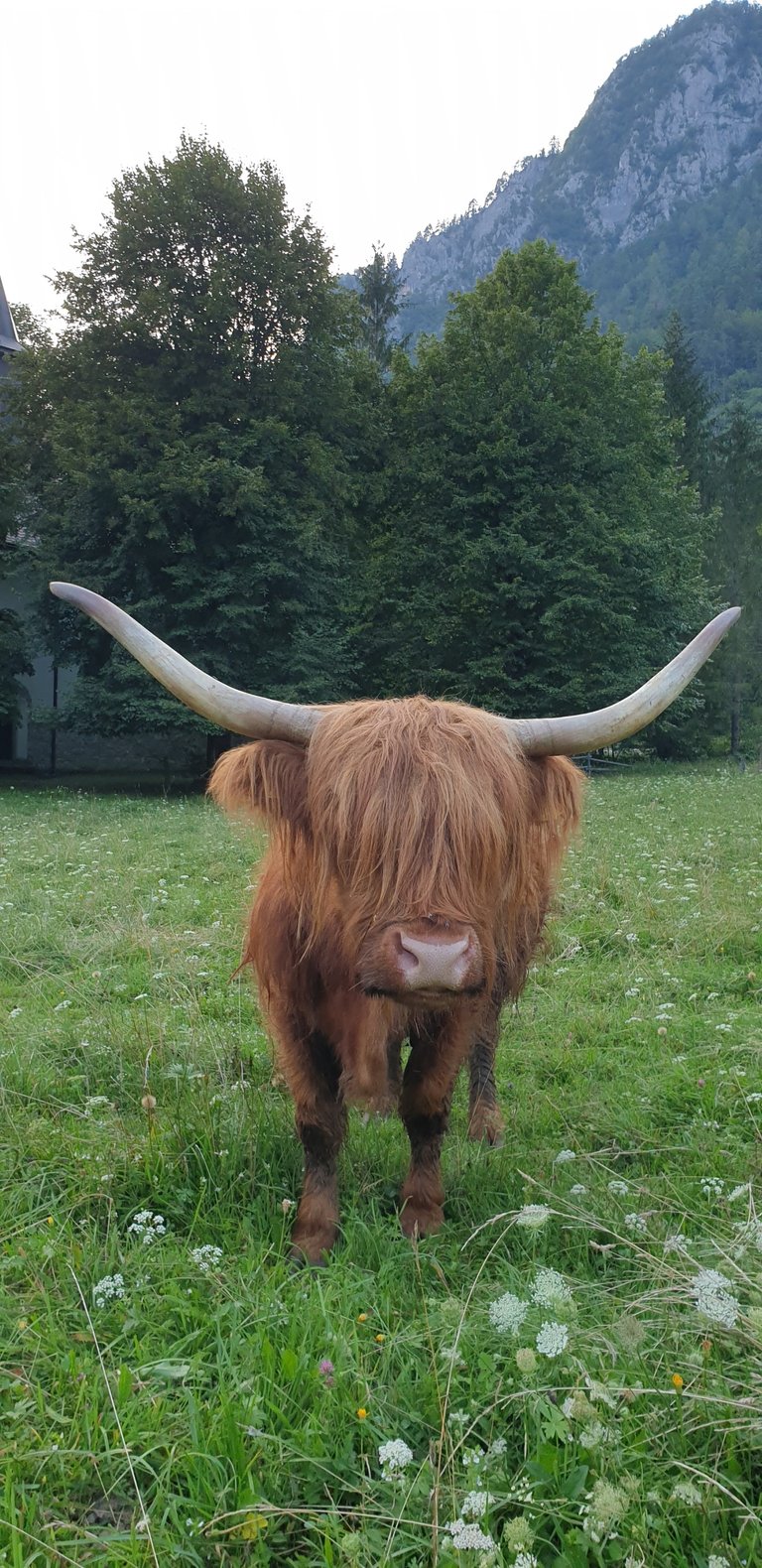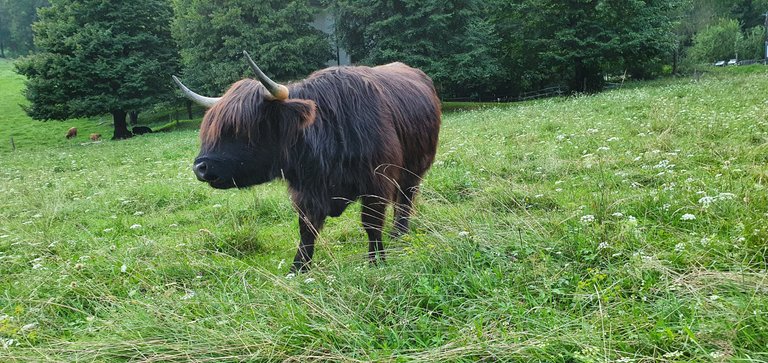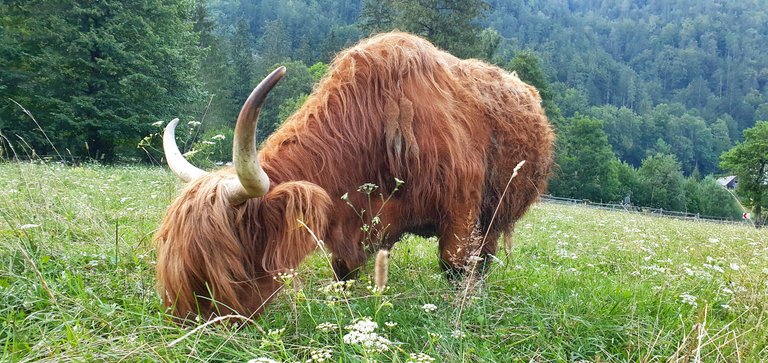 You have endless opportunities for macro photography as well. You really can go into nature details, but time is key here and we didn't have enough of that. Still some photos with different motives were crated.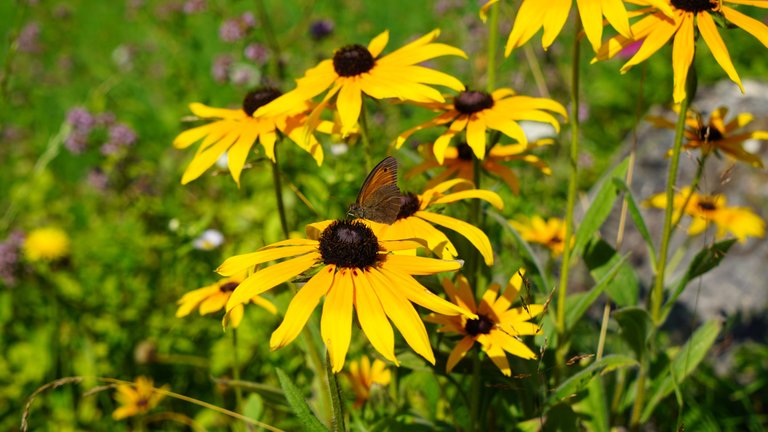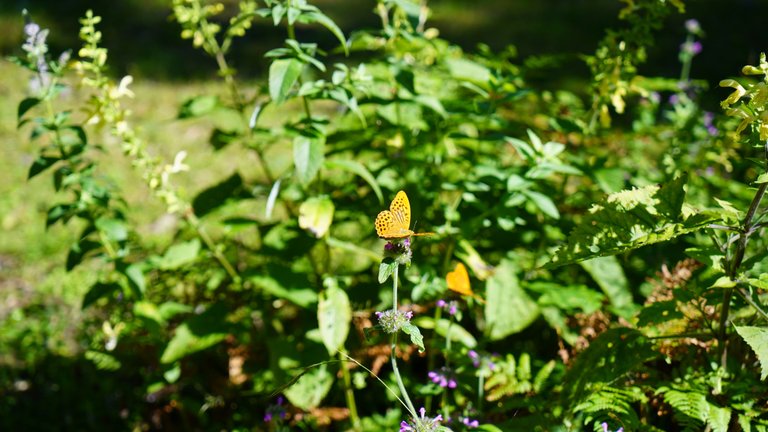 To end today's journey and whole Logarska Valley trip; it has to be some mountain peak's photos. Nature is the star here and mountains play the biggest role. Amazing sights all around. No more words, come and see by yourself…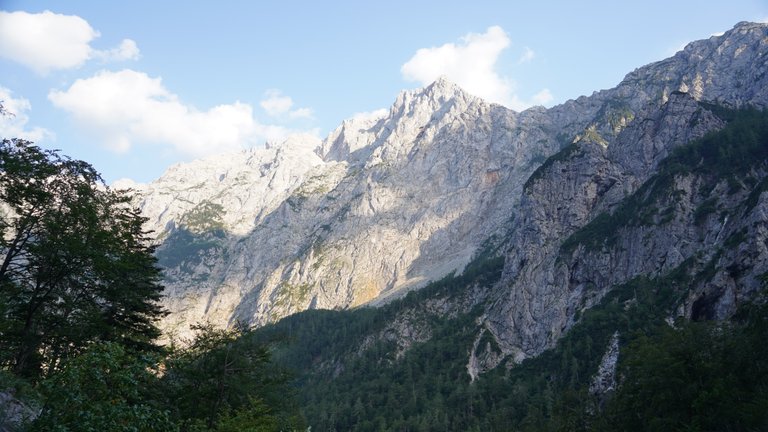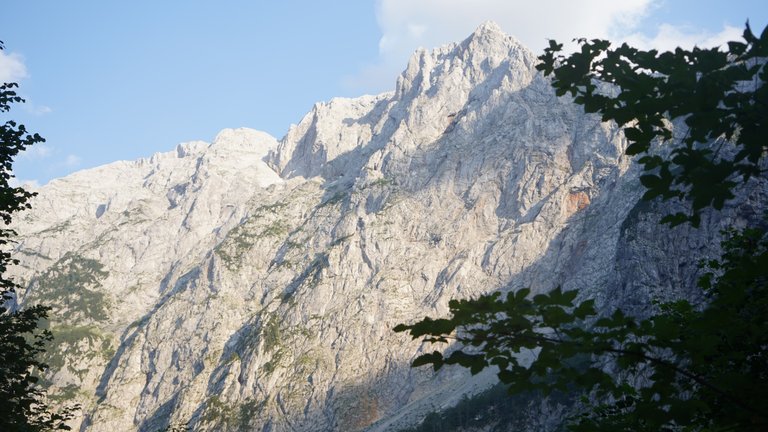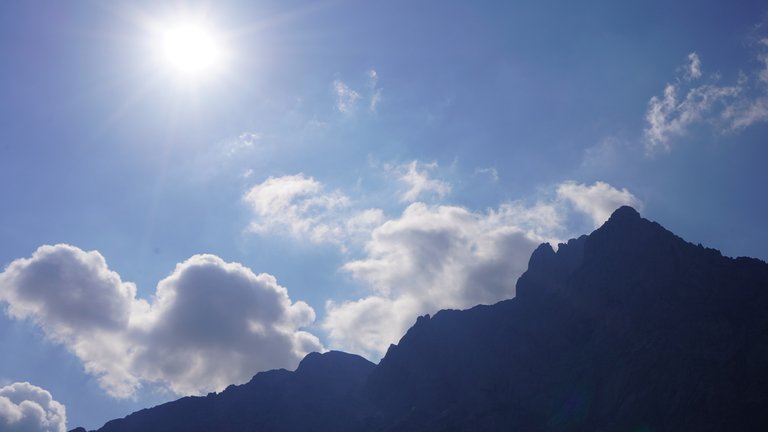 Thank you very much for all your support in advance!
Take care and HIVE ON!