En la pared Norte del Peñón de Gibraltar se encuentra un túnel hecho en el siglo XVIII por mineros ingleses para defender la frontera de la ciudad de los continuos ataques por las tropas españolas que intentaban reconquistar este elevado bastión.
In the north wall of the Rock of Gibraltar is a tunnel made in the 18th century by English miners to defend the frontier of the city from the continuous attacks by Spanish troops trying to reconquer this lofty bastion.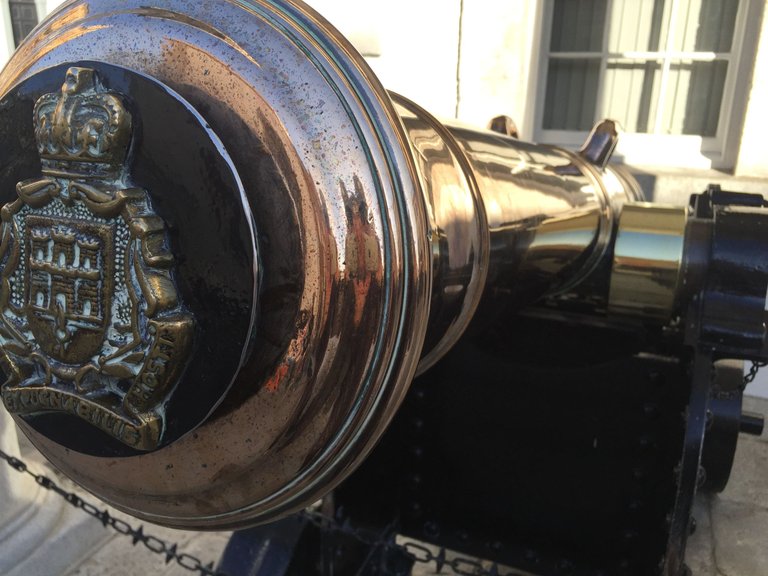 Gibraltar siempre ha sido un importante enclave militar fácilmente defendible por estar rodeado de mar con la excepción del Norte que comunica por una estrecha lengua de tierra con la Península Ibérica. Para el Imperio Británico resultaba de más importancia para poder controlar el Mediterráneo y su tráfico de mercancías desde oriente que era su principal fuente económica por aquel tiempo.
Gibraltar has always been an important military enclave, easily defended as it is surrounded by sea, with the exception of the north, which is connected by a narrow spit of land to the Iberian Peninsula. For the British Empire it was of greater importance in order to control the Mediterranean and its traffic of goods from the East, which was its main economic source at the time.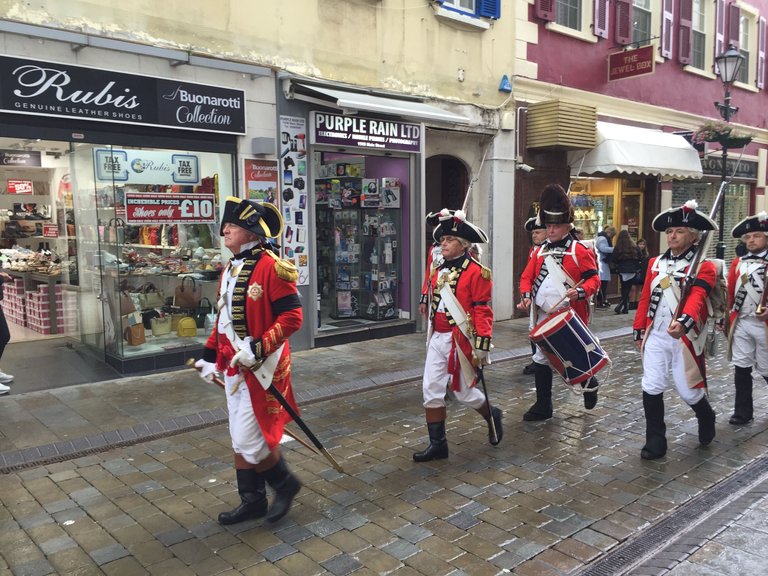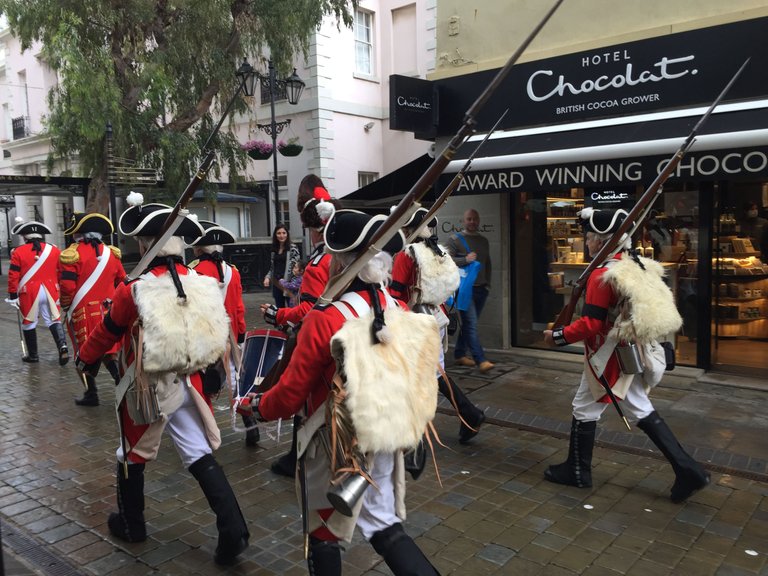 Los militares sabían que necesitaban reforzar el lado Norte para poder soportar los envites del ejército español que no iban a cesar en el intento de recuperar este pedazo de roca. Por ello en 1782 empezó la construcción de la Galería Windsor.
The military knew they needed to reinforce the north side to withstand the onslaught of the Spanish army who were not going to stop trying to reclaim this piece of rock. Therefore, in 1782, the construction of the Windsor Gallery began.
La dura roca caliza fue una gran dificultad para los trabajadores que no pararon de picar durante un año.
The hard limestone rock was a great difficulty for the workers, who did not stop cutting for a year.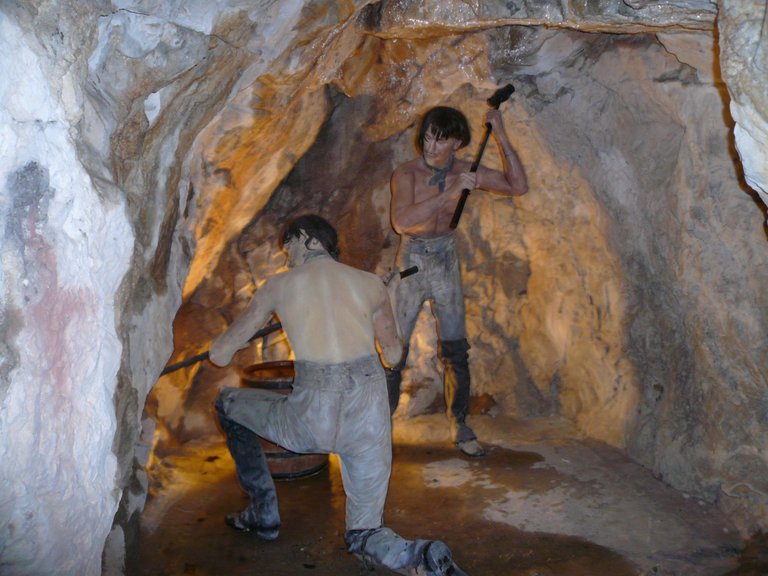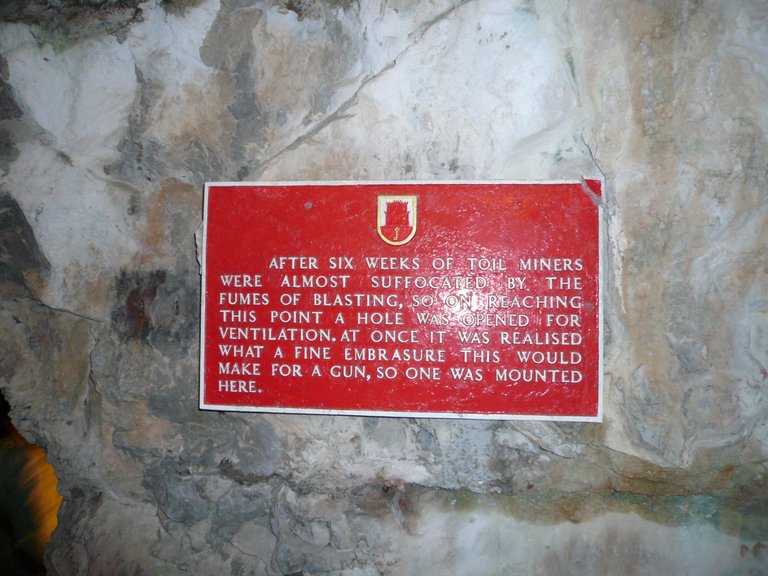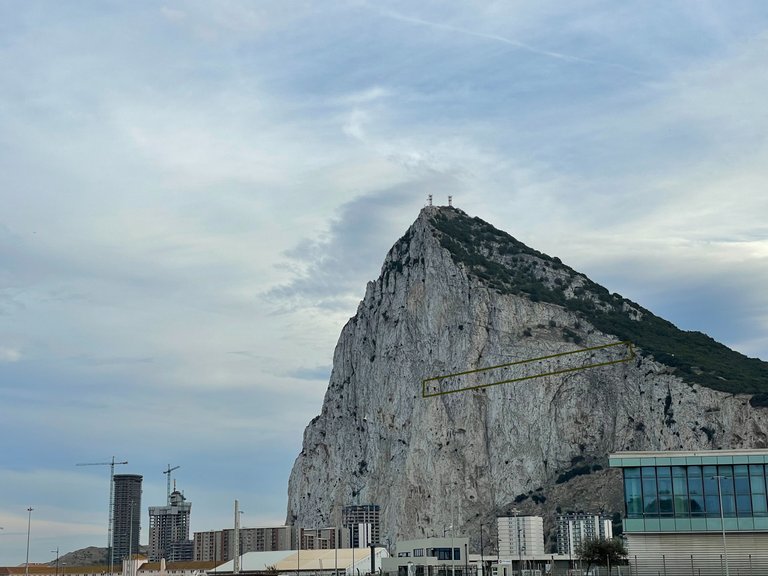 Desde España se puede ver las troneras abiertas en la roca de la galería. Un túnel de casi treinta metros las unía y se armaron con unos cañones diseñados para poder disparar con ángulos bajos.
From Spain, you can see the open holes in the rock of the gallery. A tunnel of almost thirty metres connected them and they were armed with cannons designed to fire at low angles.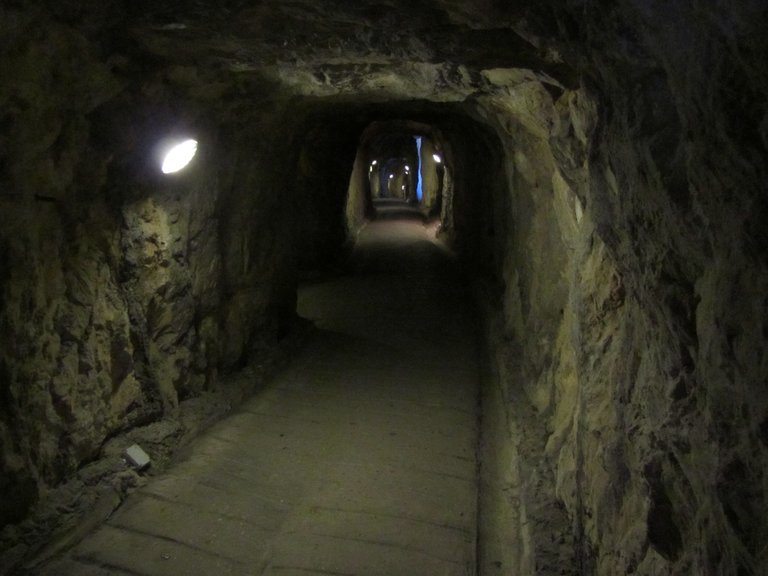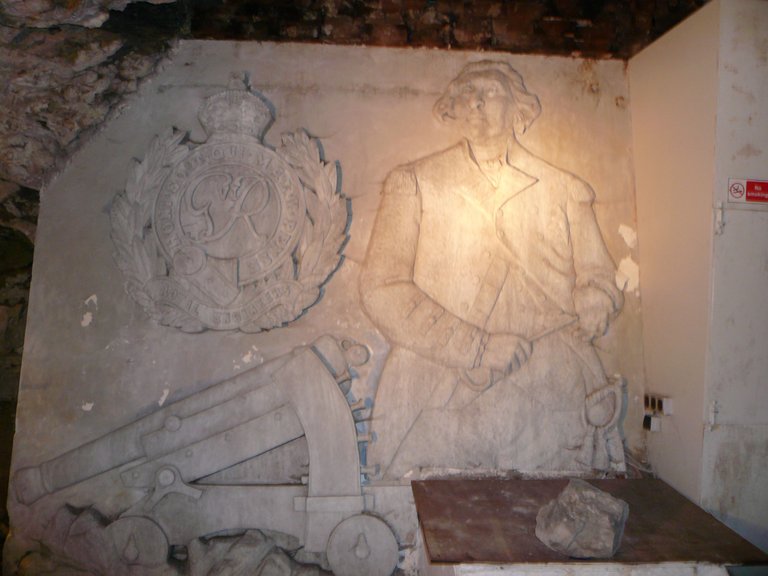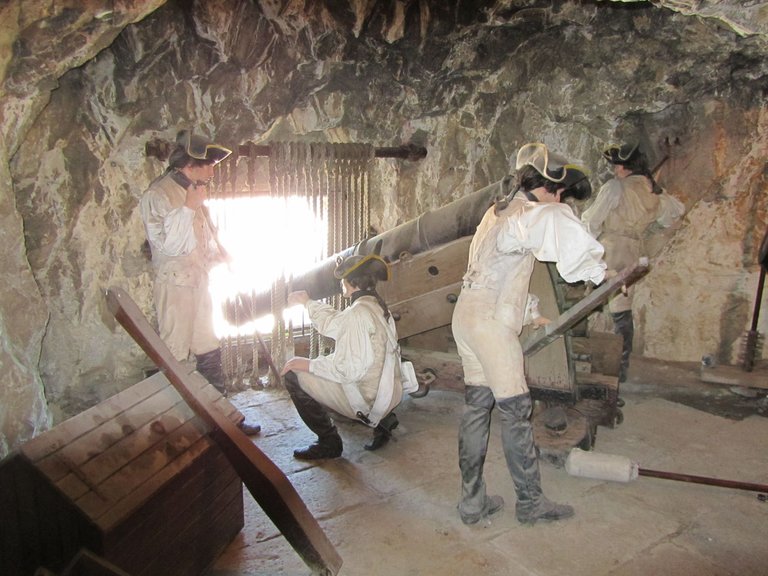 También usaron cañones convencionales y hasta cañones enemigos que usaban con los proyectiles que recibían y los volvían a disparar.
They also used conventional cannons and even enemy cannons that they used with the shells they received and fired again.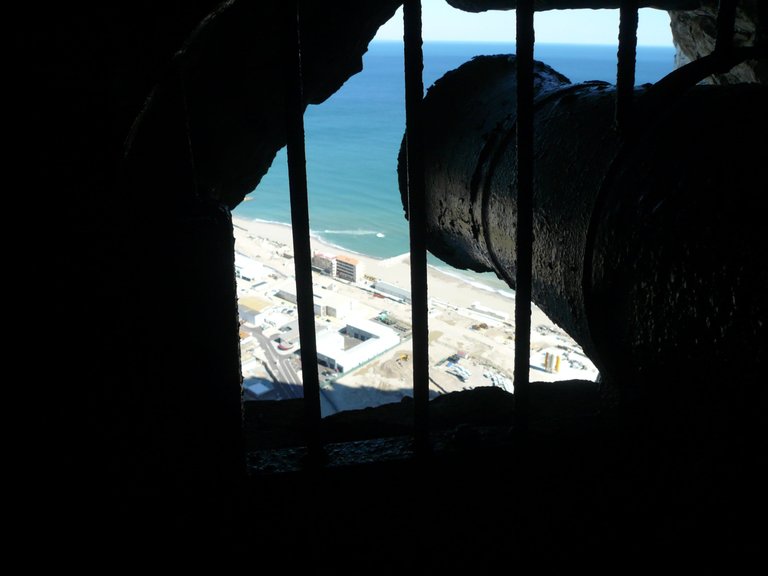 Desde las troneras podemos ver la altura a la que estaba construido el túnel, el aeropuerto y la ciudad española de La Línea de la Concepción.
From the embrasures we can see the height at which the tunnel was built, the airport and the Spanish city of La Línea de la Concepción.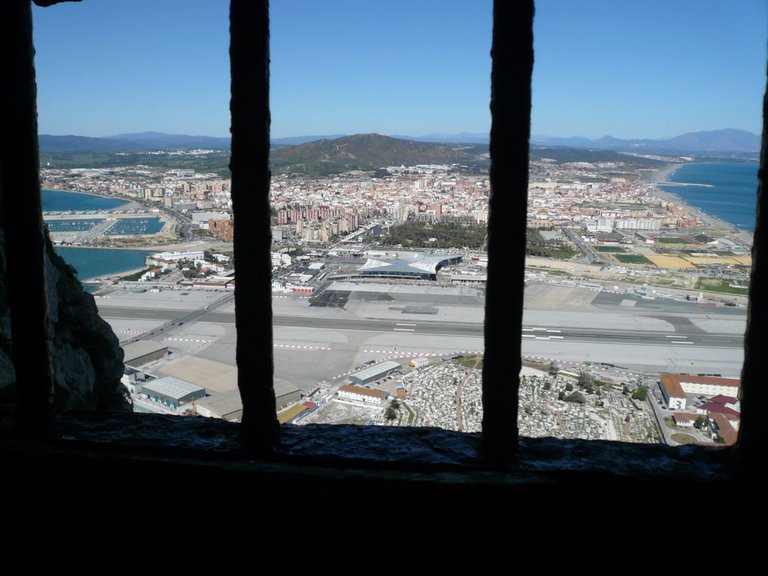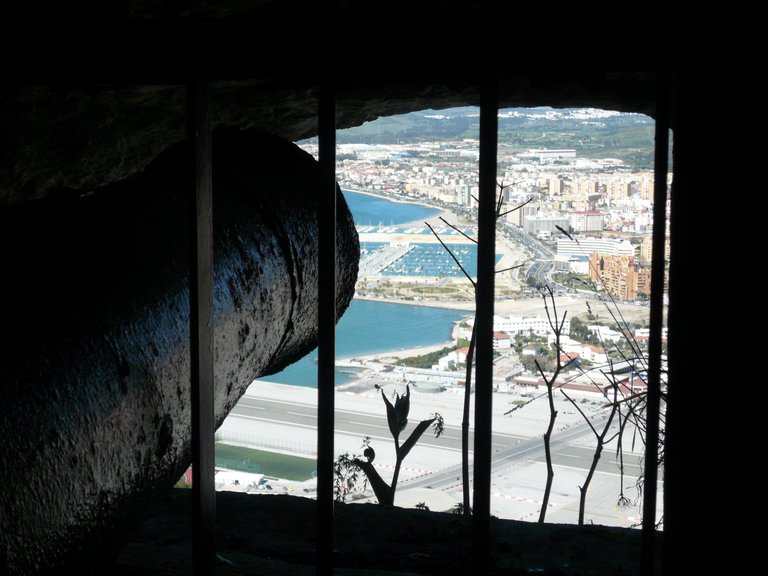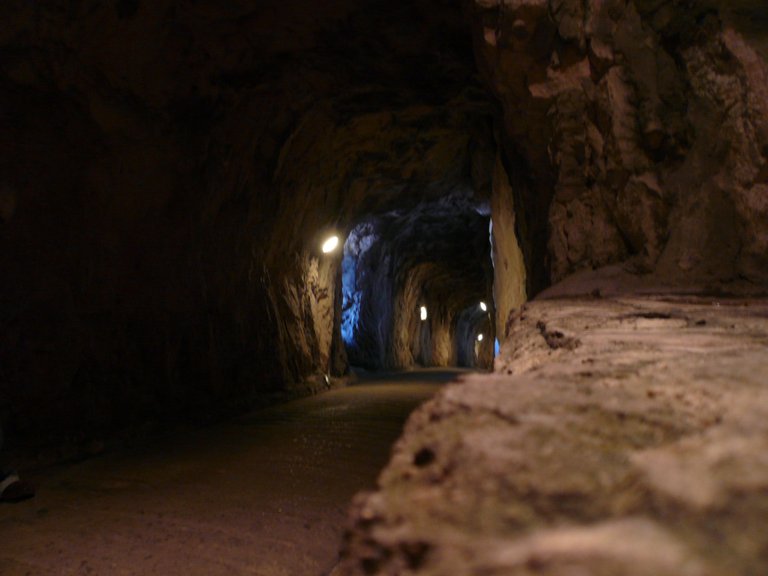 El final del túnel hay una gran cavidad de la que se puede disparar hacia diferentes puntos. Su nombre es el "St Goerge´s Hall" o comúnmente llamado "Notch" o muesca.
At the end of the tunnel there is a large cavity from which you can shoot into different points. Its name is "St Goerge's Hall" or commonly called "Notch".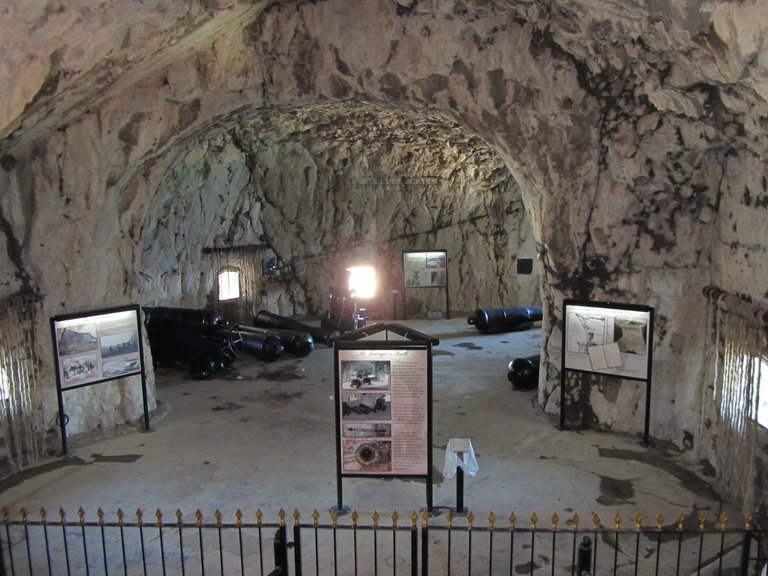 Desde el exterior se puede observar el gran trabajo hecho por los mineros.
From the outside you can see the great work done by the miners.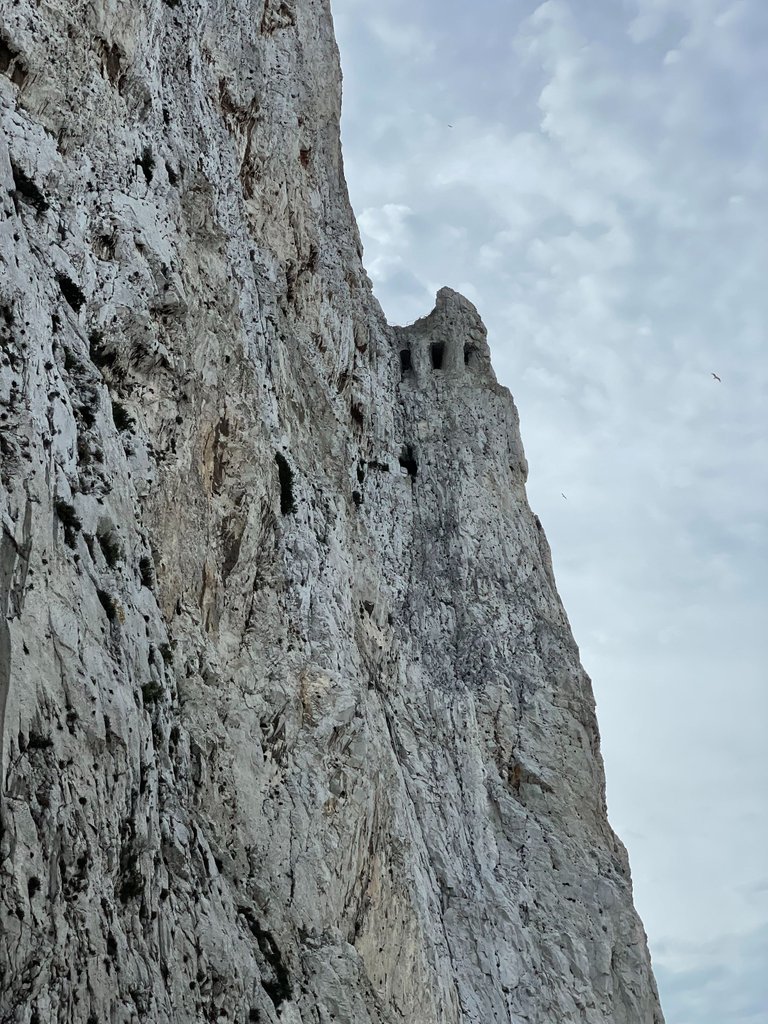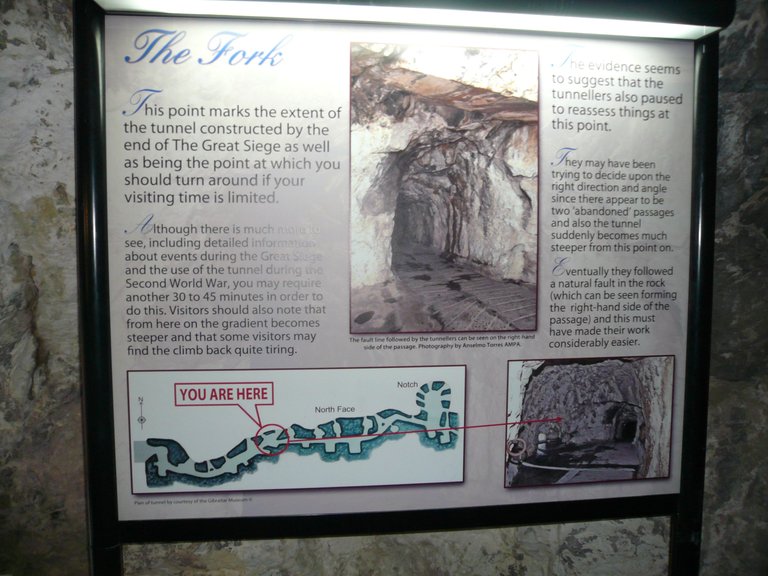 La excursión es muy agradable con mucha información e ideal para visitar con niños por la cantidad de figuras representando a soldados y a mineros del siglo XVIII. A pesar de la altura está todo protegido y se puede disfrutar de las excelentes vistas.
The tour is very pleasant with a lot of information and ideal to visit with children because of the amount of figures representing soldiers and miners of the 18th century. miners of the 18th century. In spite of the height, everything is protected and you can enjoy the excellent views.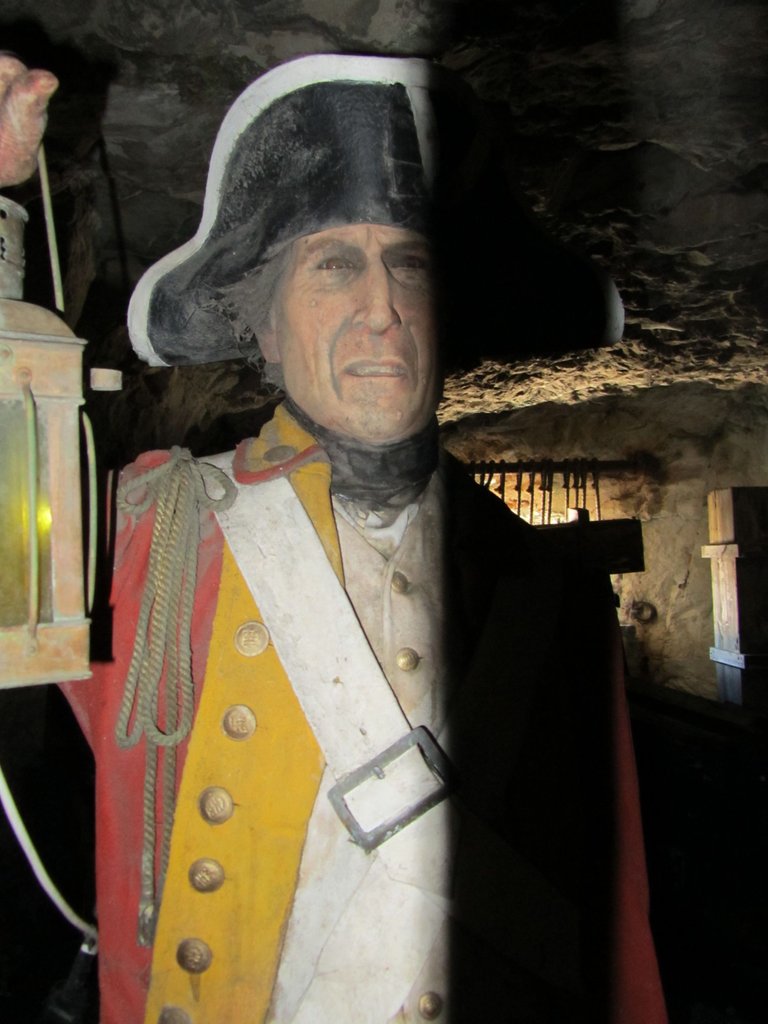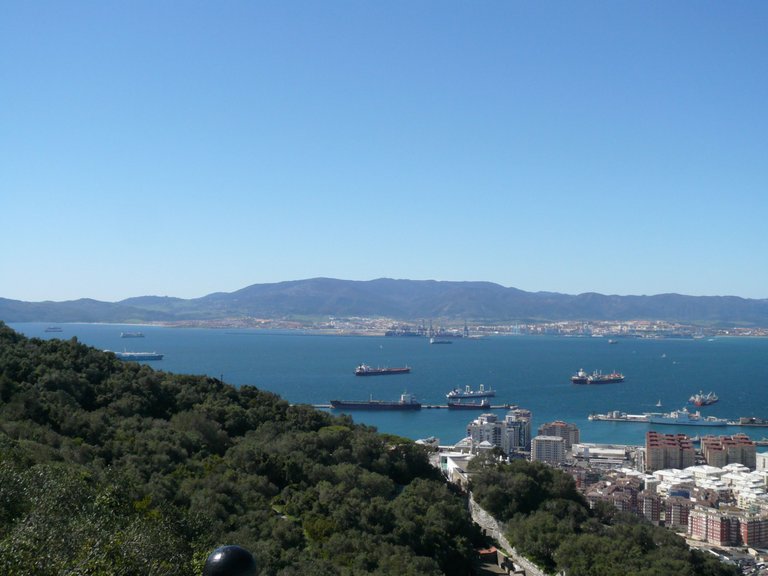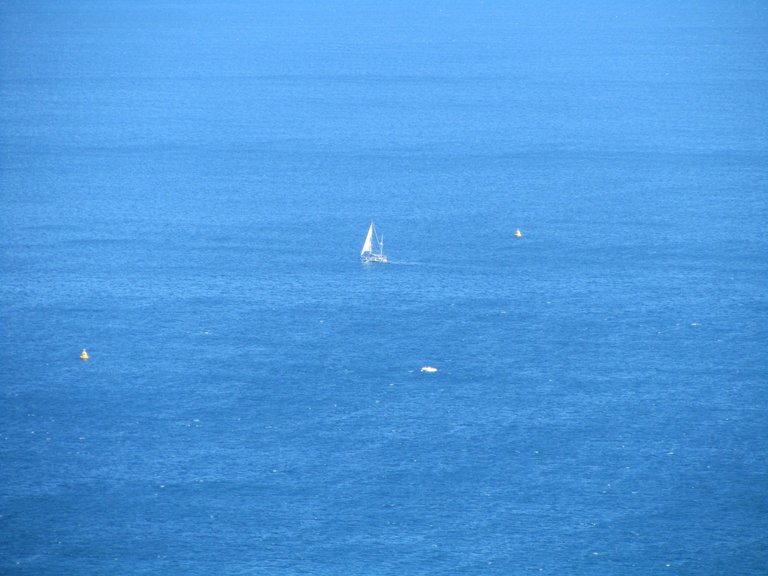 I used a web translator for english text (DeepL)
Photos by @cuvi taken with an Canon.
2022 All rights reserved.
Fotografías de @cuvi hechas con una Canon. 2022 Reservado todos los derechos.
By @cuvi,
Creador de contenido desde 2016
Content creator since 2016