She wanted nothing to do with this first photo. Her sights were set on pastries across the street, "it's my birthday today, not yours, we're supposed to do what I want today."
Just one, c'mon, have I told you how beautiful you are today? Point your left foot forward a little more, right elbow up. Up a little higher. Cool. I'll put it on the cover.
---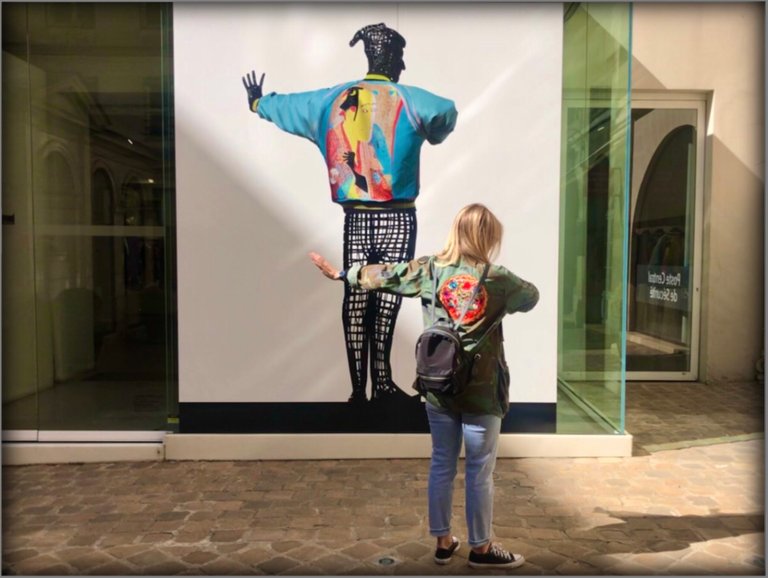 ---
Pura's birthday was a couple months ago. I won't tell you her age because I know better. Women notoriously disguise their age. Can't even ask them how old they are—fighting words! If you want to know a woman's age, put on a big huge fake smile and tread lightly:
How young are you?
She's eight years younger than me. She's ok with that data leak.
---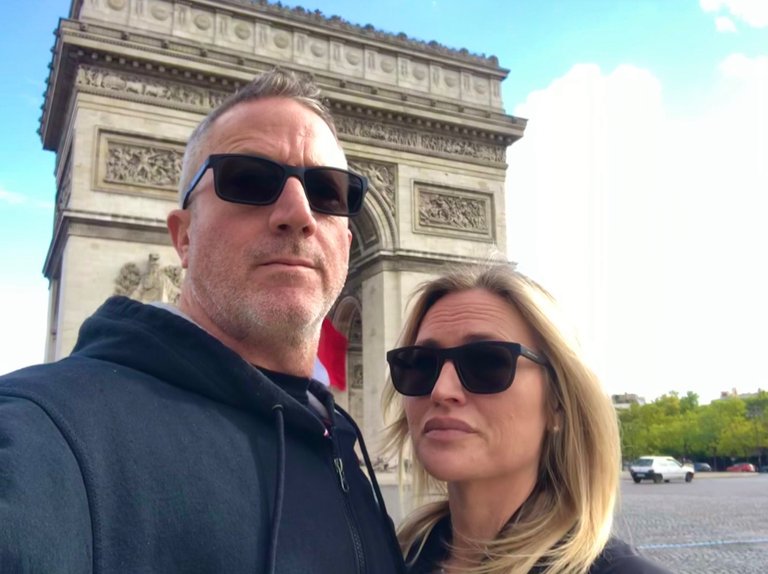 ---
I hate selfies more than coffee shops. But it wasn't my birthday so I did what she said even more than normal.
---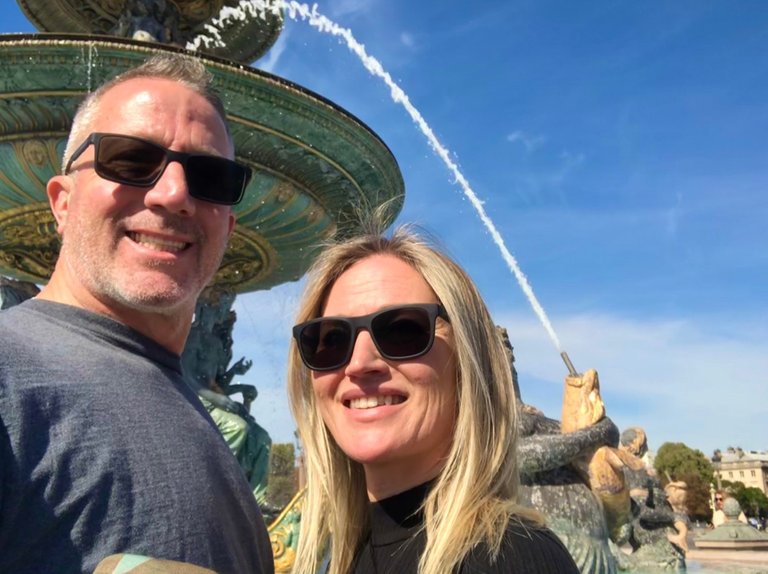 ---
What's the first thing a chef from San Francisco does in Paris on her birthday? If you guessed pâtisserie or boulangerie and Crêpes Normande or something else food you're wrong.
---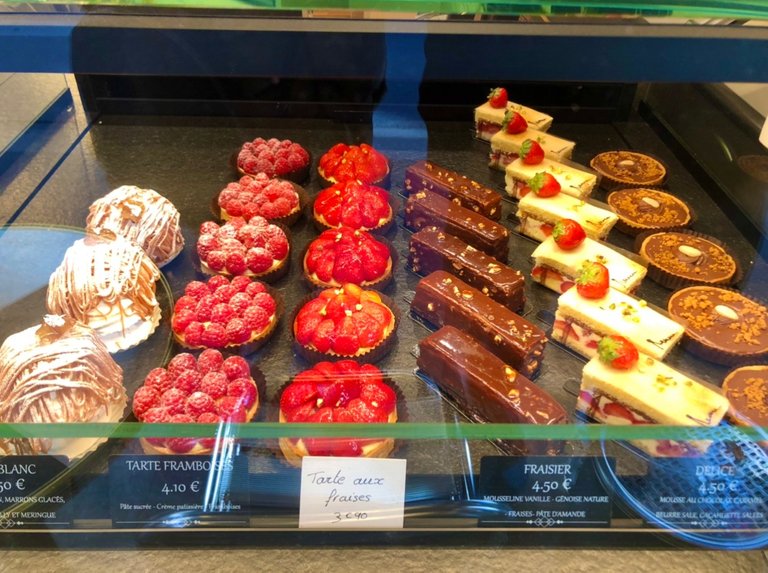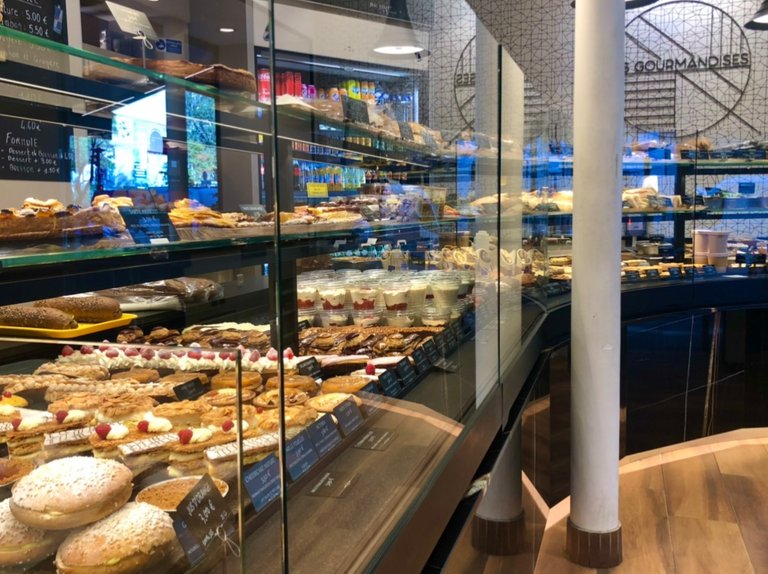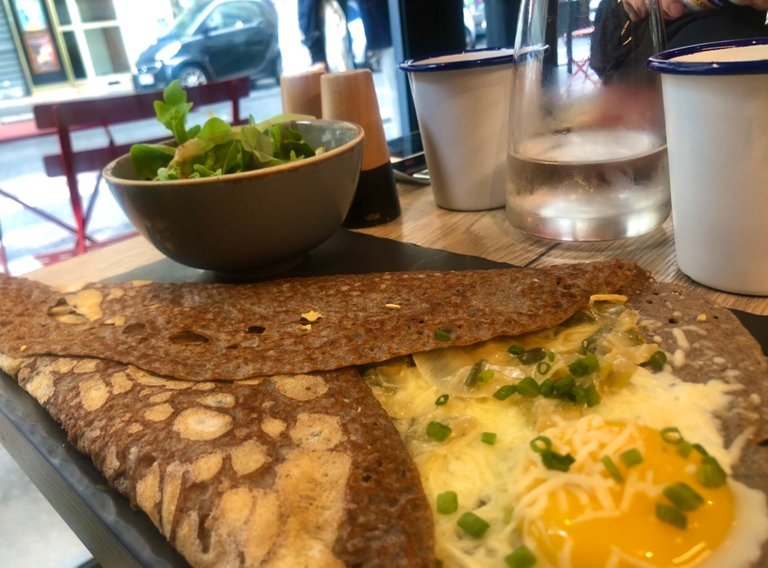 ---
Shopping. Like clothes shopping. She never does that!! We never do that. We're always concerned about making weight on the airplane. Totally out of character. But it was her day so I pretended to enjoy it and went so far as to encourage clothes shopping behavior. Damn you, Paris!
---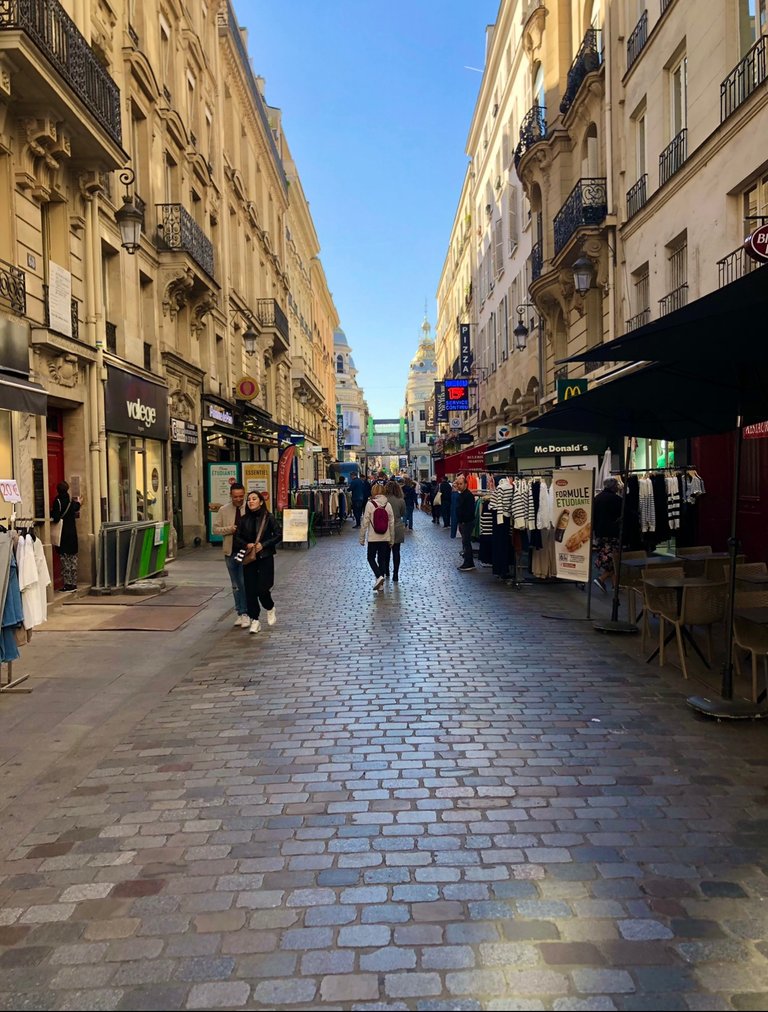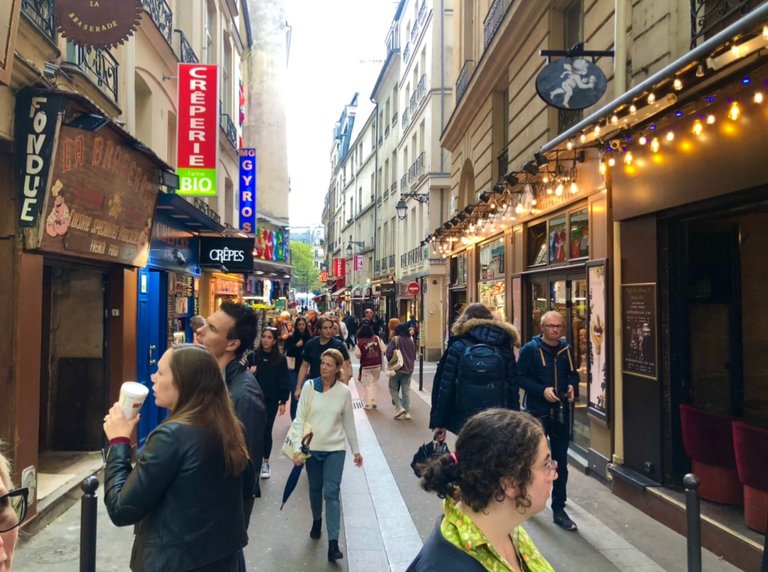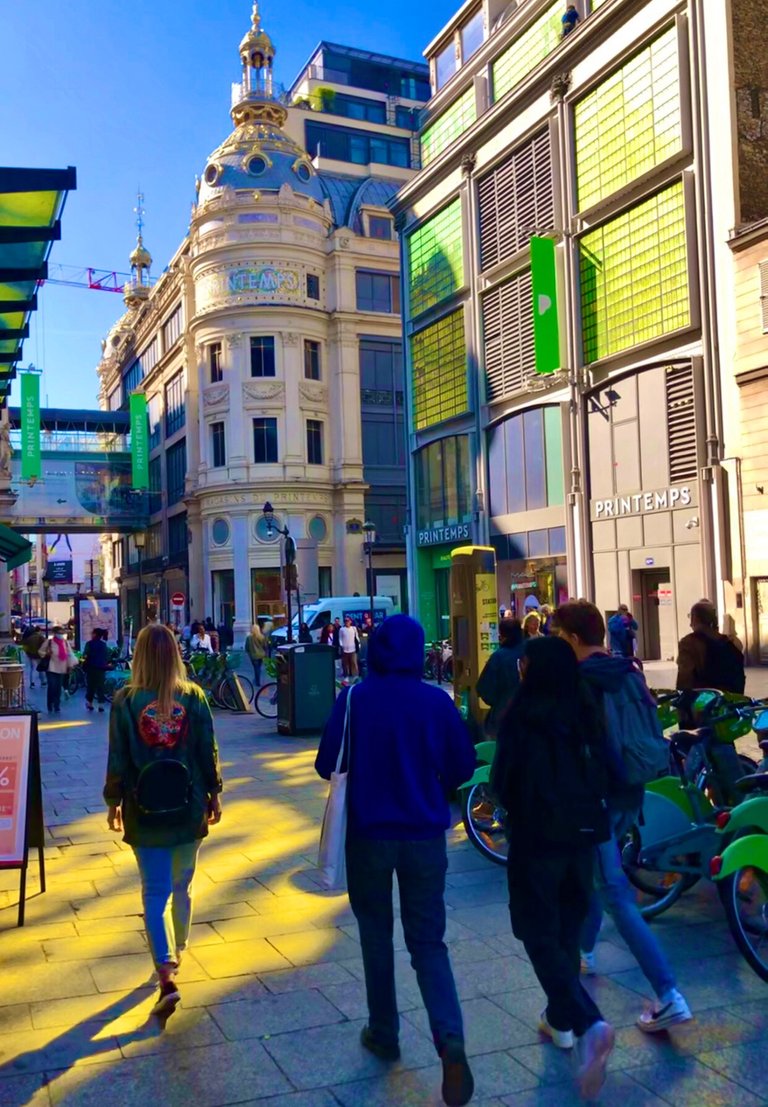 ---
Boots, Bomber jacket, a matching beanie I think and whatever else she got. Socks, some other stuff, I don't remember. None of which would be worn that day by the way and instead I carried shopping bags the next 7-8 hours.
---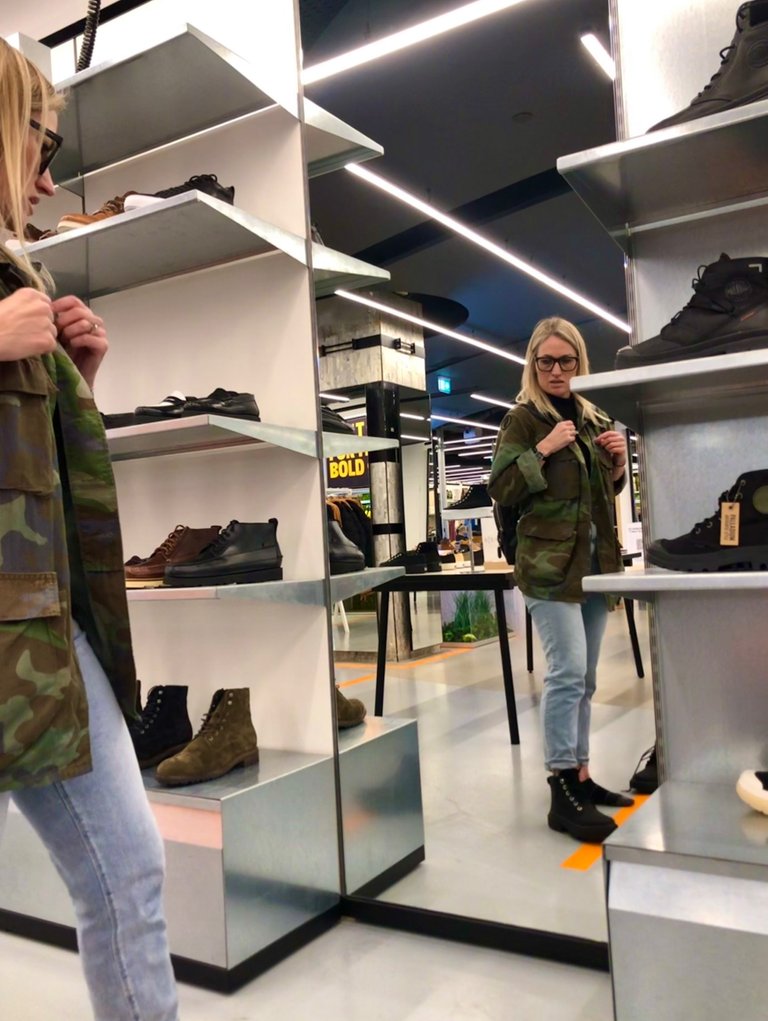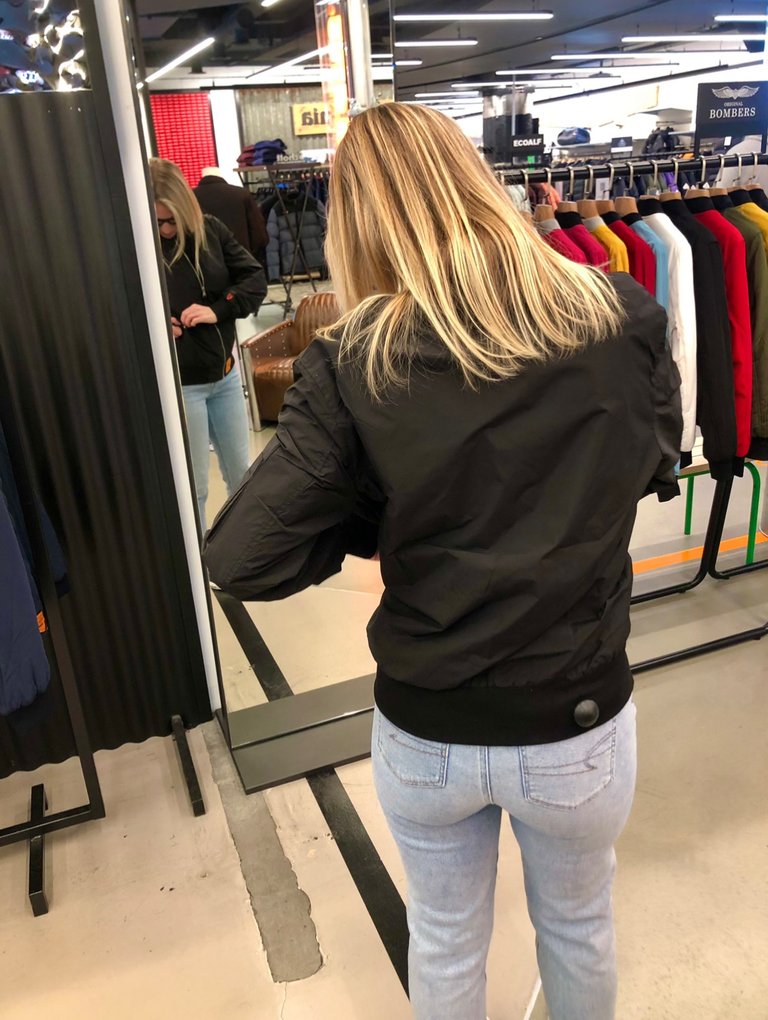 ---
She sifted through a bunch of sidewalk merchandise; jewelry, books, art, jewelry again, rugs, sweatshirts, more jewelry before being distracted like a couple of tourists in Paris by a magnificently bright and shiny glass case display of cheese art.
That's a lot of cheese.
With shopping bags in hand, I got a fresh baguette, an Heirloom tomato, Gruyère and Camembert and we picnicked at Tuileries Garden.
---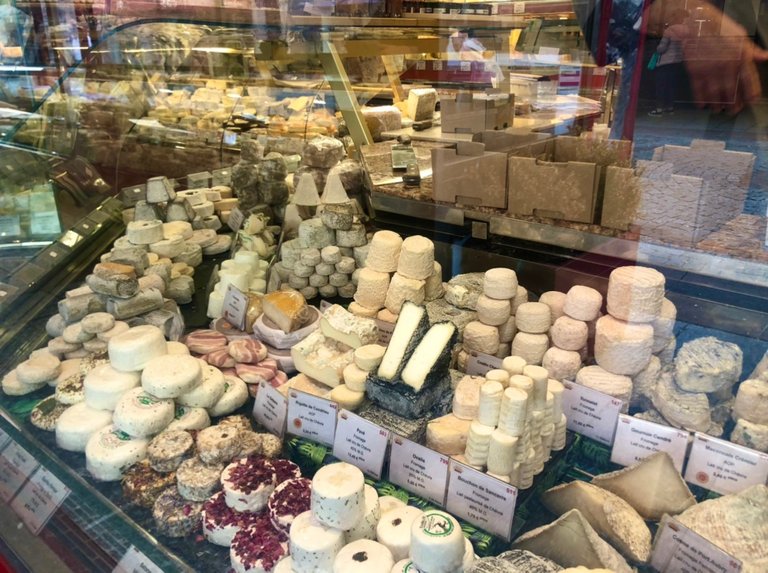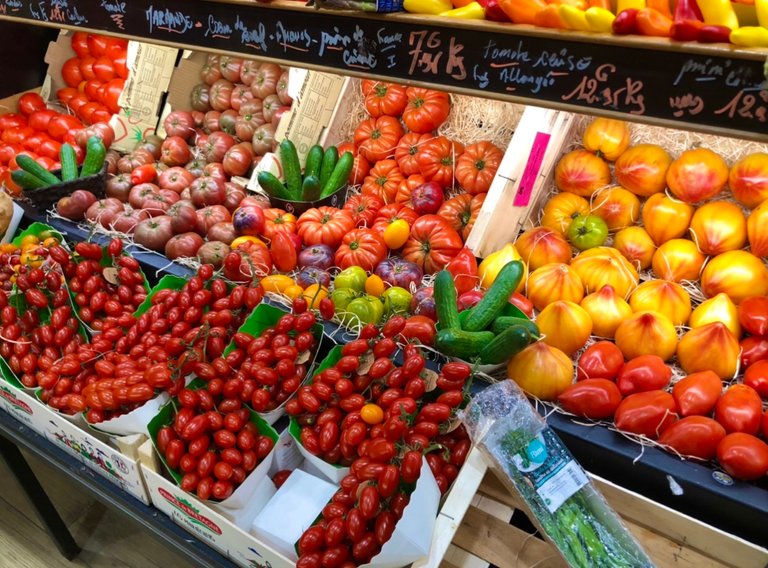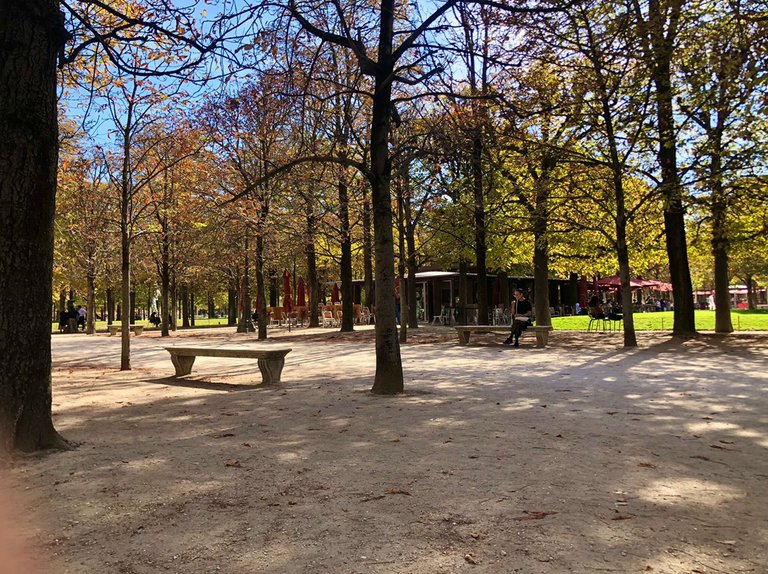 ---
We hung out there for a couple hours enjoying the fashion show. Everyone's a fashion statement in Paris. Lavish pink suits with matching hats, his and hers ensembles, earrings and cuff links you can see from a distance, designer sunglasses suitable for Lady Gaga, shoes you wouldn't want to get dirty.
We watched and did nothing until we got hungry again because in Paris, according to a certain Aussie weekender, nothing is something.
Arc de Triomphe du Carrousel, what's left of Notre Dame Cathedral, a smoked salmon salad, 16th-century marvel - Saint Jacques Tower, Département des arts de l'Islam du musée du Louvre, and the glass pyramid at Louvre Museum:
---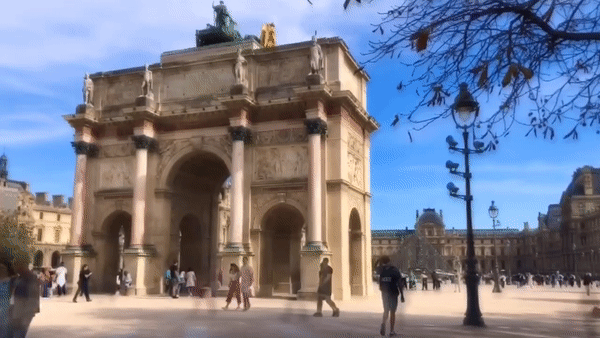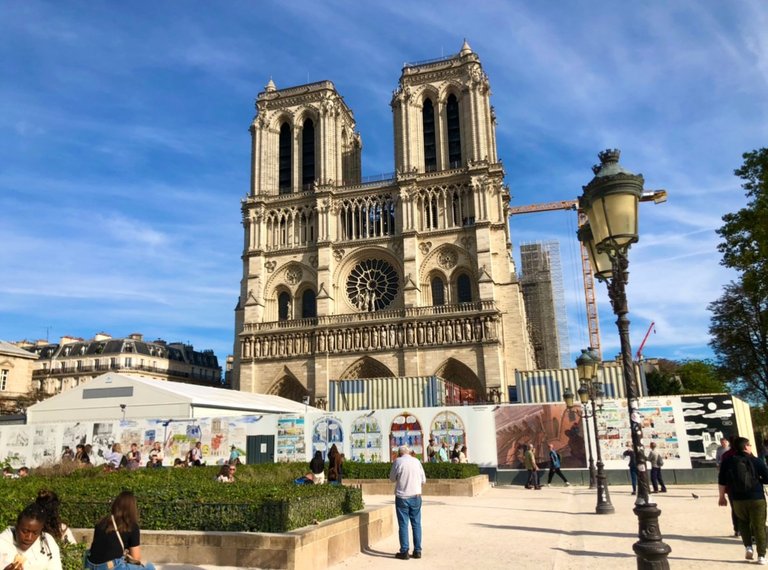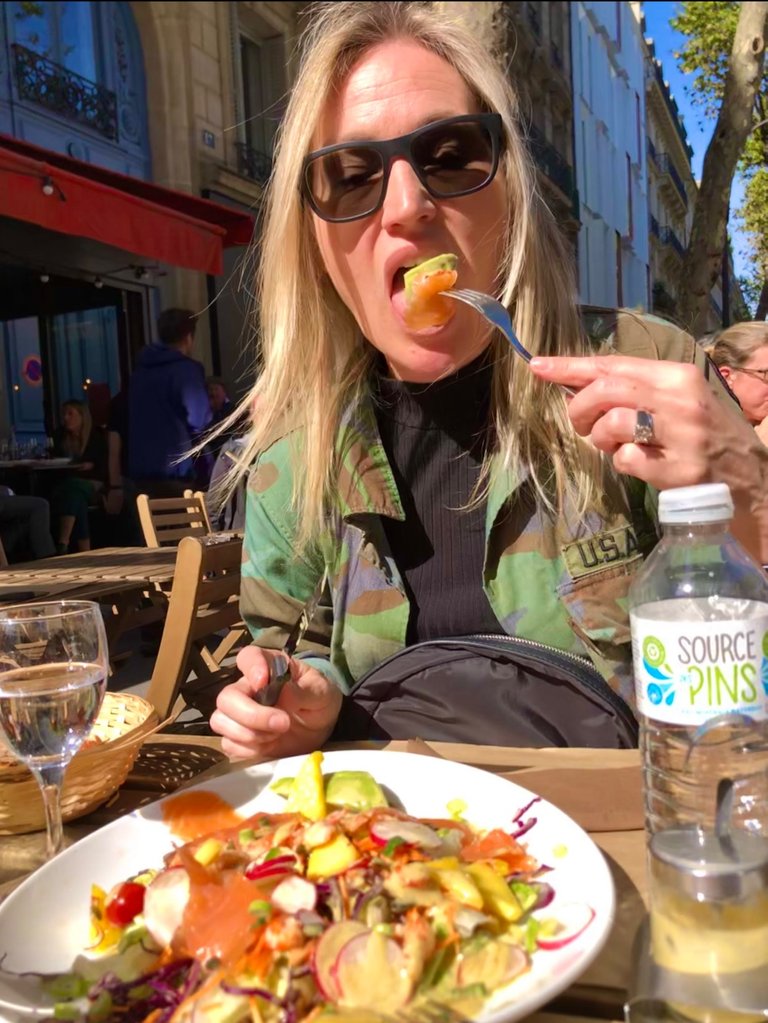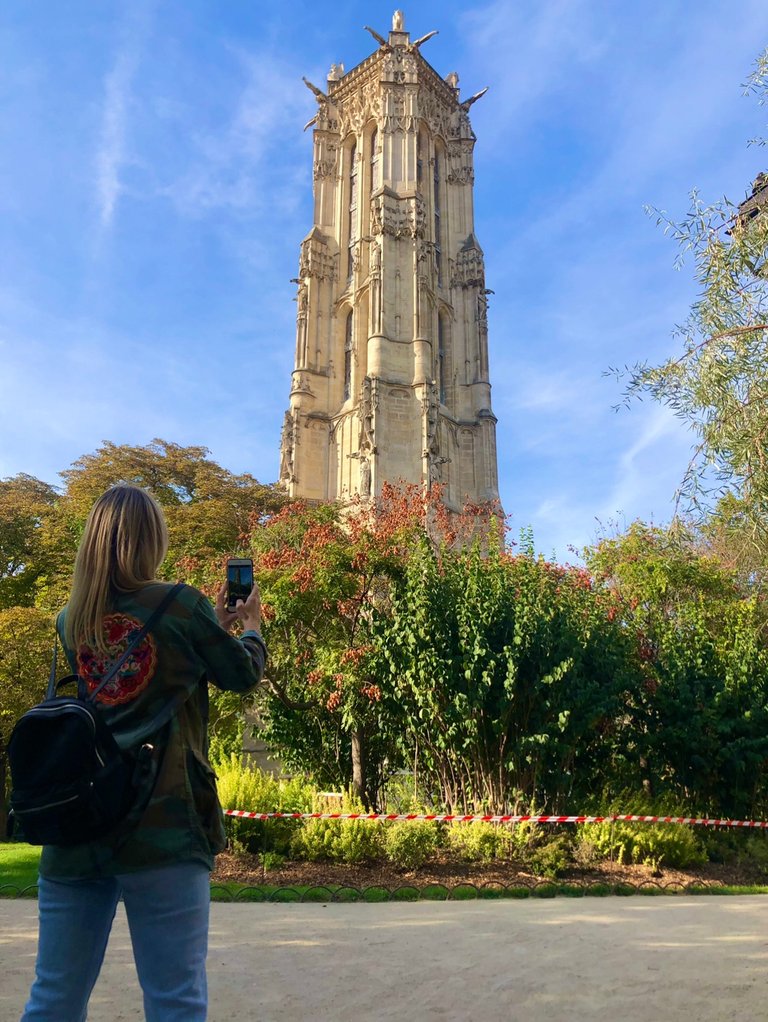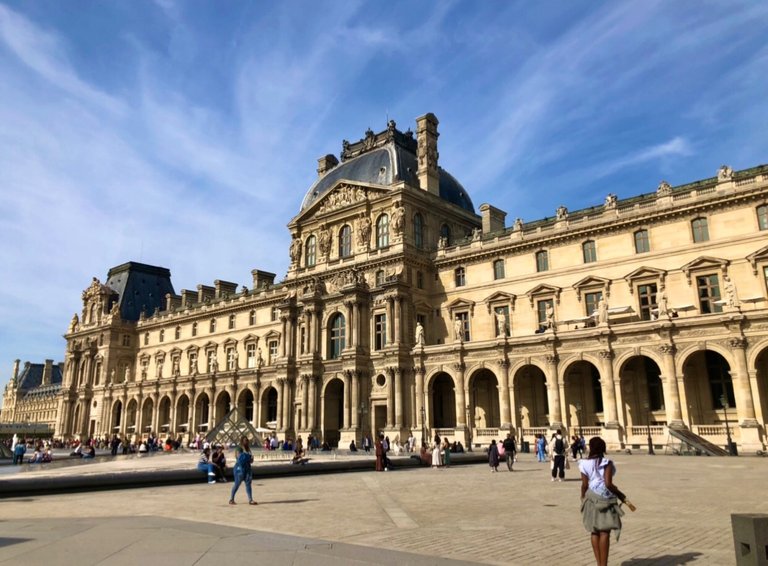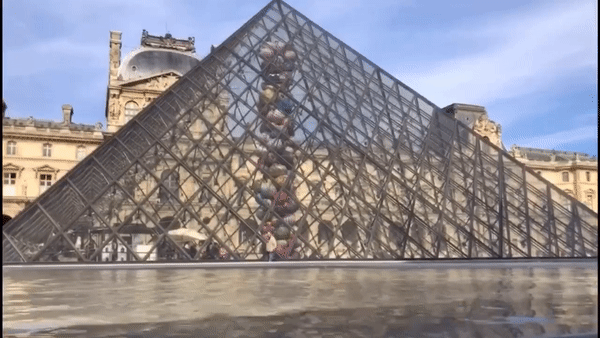 ---
And that's how we celebrated Pura's birthday. Right around the time we decided to go check out Eiffel Tower is right around the time we decided to check it out another time. With shopping bags in hand, mine of course, I dialed Uber.
We caught a ride back to our stay. I gently set the bags down on the bed. We kicked off our shoes, propped our feet up and chilled out for a second and DAMMIT!! She doesn't have a candle to blow out. No make a wish! No happy birthday to you song!
Time out!
I jumped up faster than a lightning transaction, had my shoes on by the time I hit the elevator and down I went.
"Where'ya goiii.."
BRB!
Not a pâtisserie open at this time.
All the restaurants have waiting lines down and around the corner.
I should've planned this better.
I hopped on an electric scooter and took off in no particular direction until something made sense—grocery market!
I found an open market.
They sell a few items like toilet paper, coffee, bread and produce, perfect! And candles!
I grabbed a pack of candles and a kiwi, went back to the stay where she had no idea what was going on, "where'd you go??"
Nowhere. Hold on.
Went in the kitchen, cut the kiwi in half; candle, lighter, et cetera.
🎼 Happy birthday to you.....
---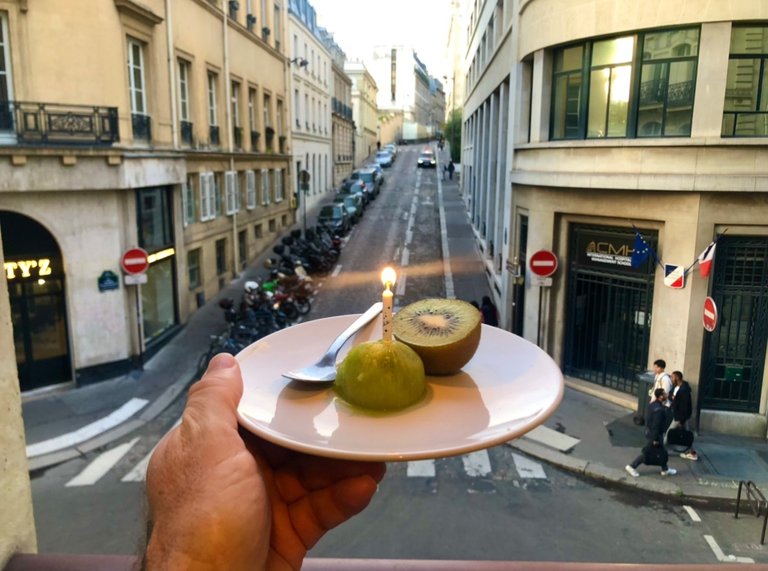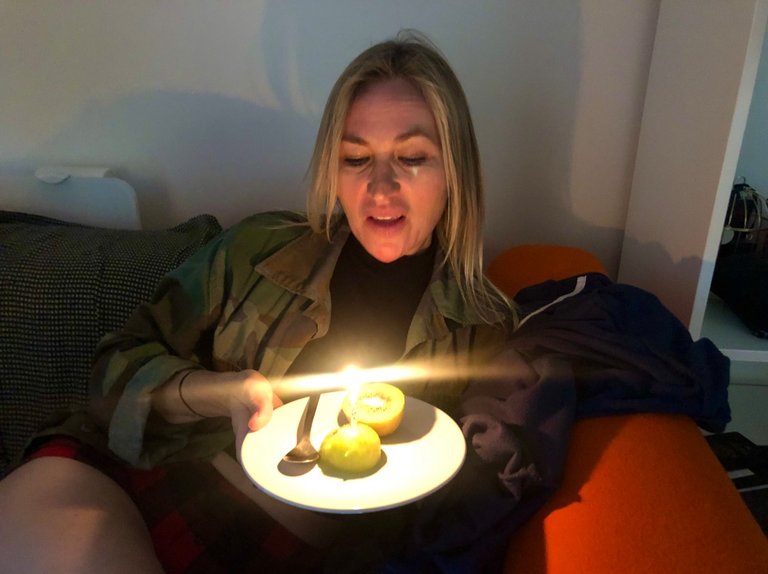 ---