What about.. swimming with Oslob Cebu Whale Sharks? Haha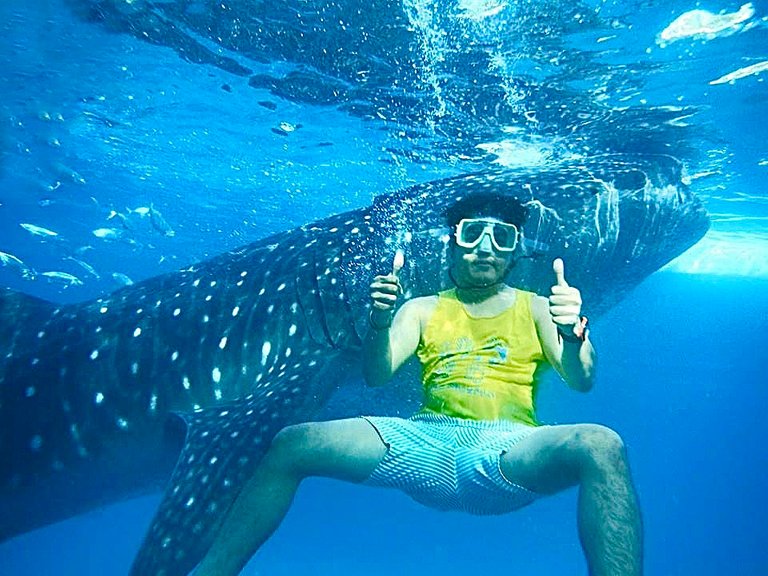 Good morning, hivers! Welcome back to my blog, where I'll be showing you one of the most well-known tourist attractions in Cebu City. This particular tour is the best-rated Oslob Whale Shark Tour in Cebu, with hundreds of positive reviews and thousands of bookings.
---
OSLOB CEBU WHALE SHARKS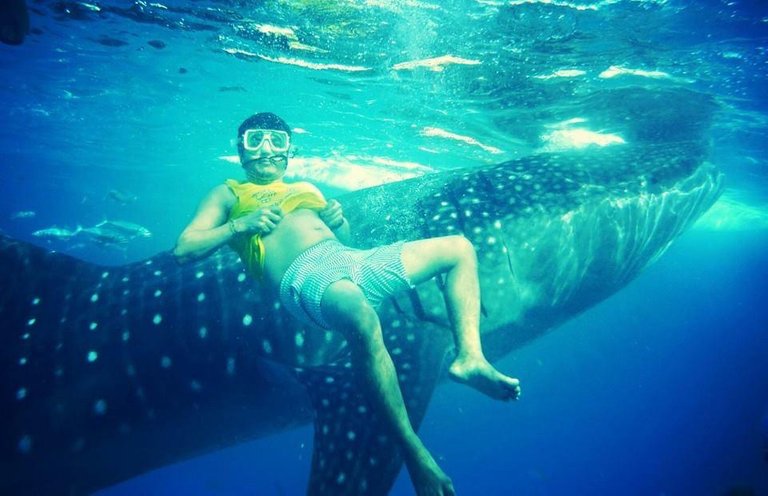 The Oslob Cebu whale sharks (Rhincodon typus) are referred to as the "biggest fish in the world" and are a live species. The ones in Tanawan, Cebu are smaller than those in other places, yet they could grow to be 15 meters long when they reach maturity.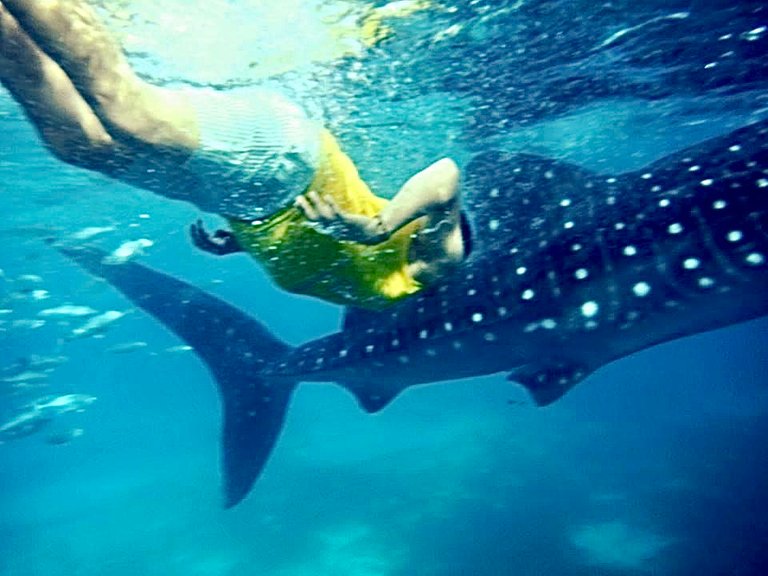 One of the top tourist destinations in the Philippines is whale shark swimming in the city of Cebu. It's a contentious activity, but it's also a very distinctive experience. One of the top locations in the Philippines for whale shark swimming is the Oslob Whale Shark experience.
The protective mucous layer on whale sharks' skin can be disturbed by human contact, which can likewise have unfavorable effects on us. The skin of the majority of shark species is covered in small, tooth-like scales called dermal denticles, which can result in a painful gash called "shark burn."
---
WHALE SHARKS IN CEBU: WHAT TO EXPECT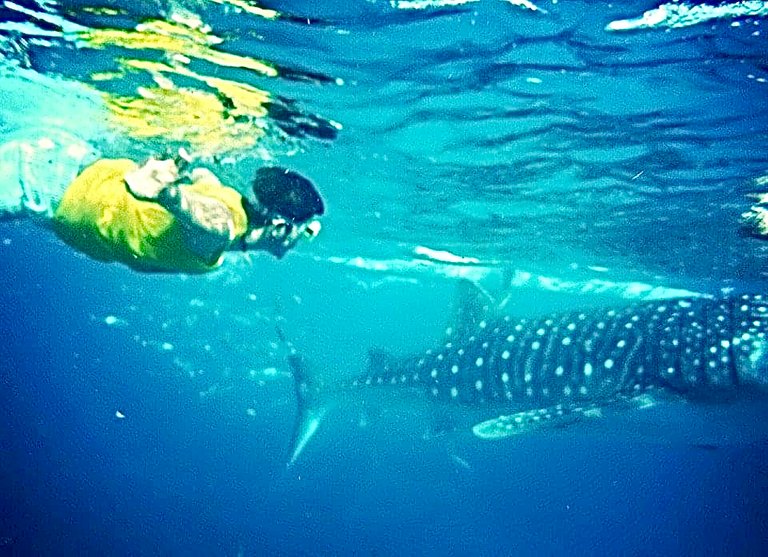 The whale sharks near to the shore are fed by local Filipino fishermen every morning between the hours of 6 am and 12 pm. Then, tiny wooden boats ferry visitors to a location where they can plunge into the water and swim with whale sharks.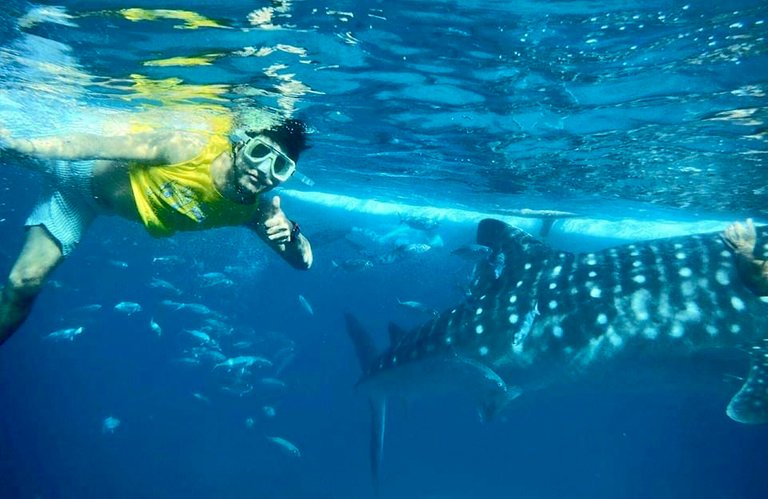 You could have to wait anywhere from 30 minutes to an hour before your name is called to board the boat and head out to see the whale sharks, depending on how busy it is.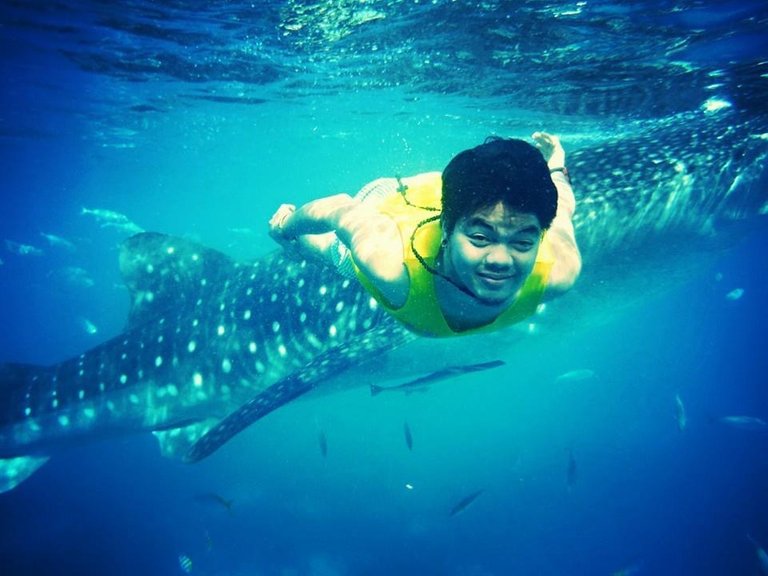 The distance between the beach and the Oslob whale shark viewing location is just 50 meters. The boatman will instruct you to leap into the water as soon as you reach the location. As soon as you step off the boat, you will come face to face with these stunning gentle giants.
Up to you if you prefer watching it, or dive with it.
---
MY AMAZING EXPERIENCE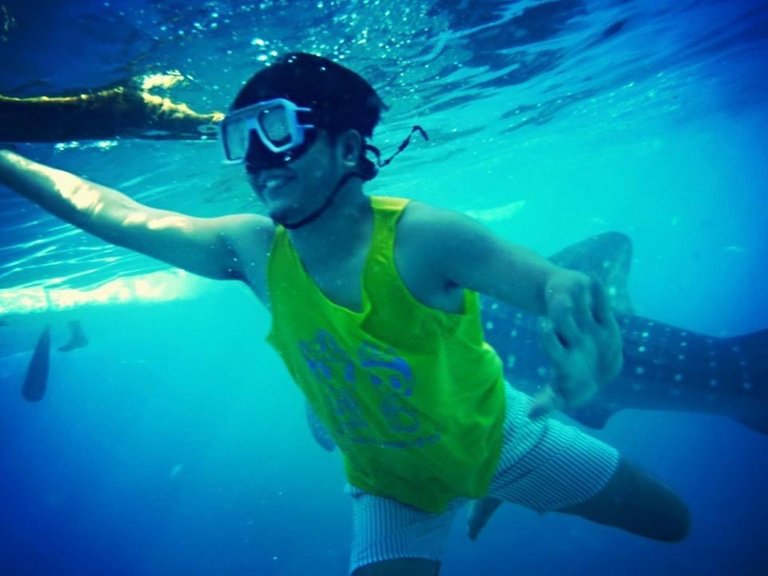 Around seven in the morning, I arrived at the Oslob whale shark viewing place and was shocked to see so many tourists already present. At the beginning of October, I went to see the Oslob whale sharks during the low season; I can only image how packed it is during the high season.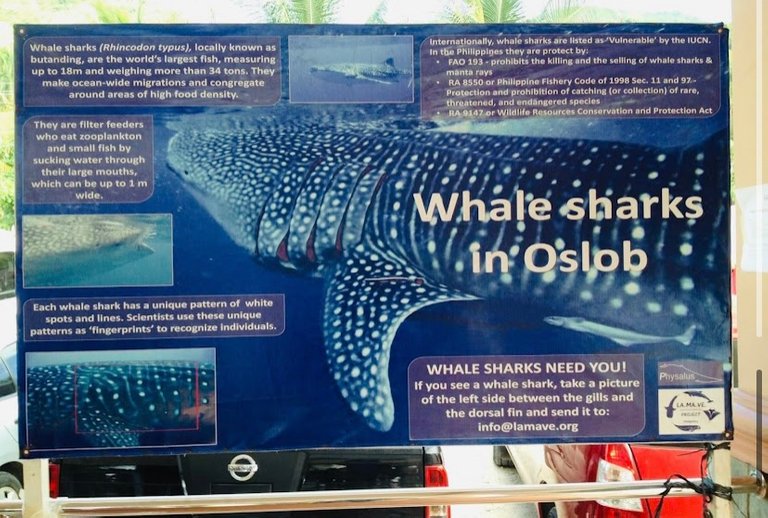 The whale sharks Cebu facility has a real administrative structure that requires you to "sign in" and put down your name, be given a number, see the whale shark briefing, and then receive your lifejacket and snorkeling equipment before boarding the boat.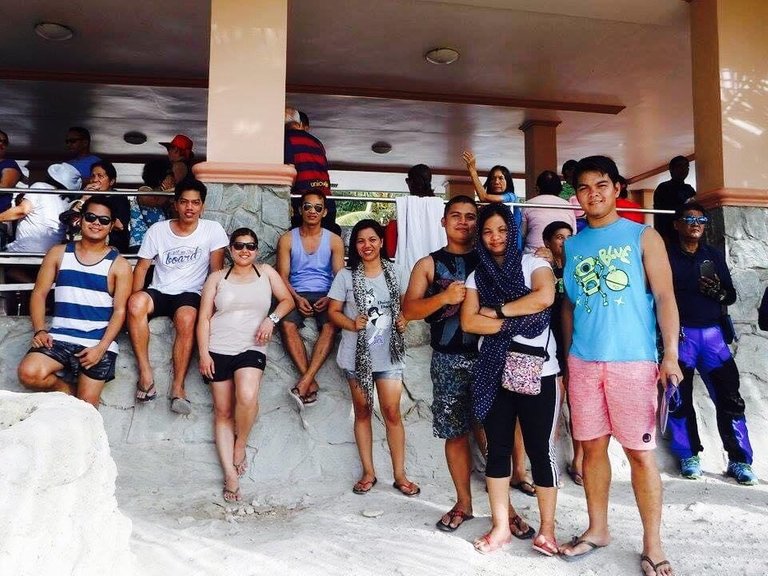 The Cebu whale shark watching briefing made it plain that the local government is trying to control this tourist attraction by enforcing harsh penalties if you don't keep a distance of between 5 and 7 meters from the whale sharks. Before entering the pool, you will also be requested to wash off any sunscreen and lotions. This, is strictly prohibited.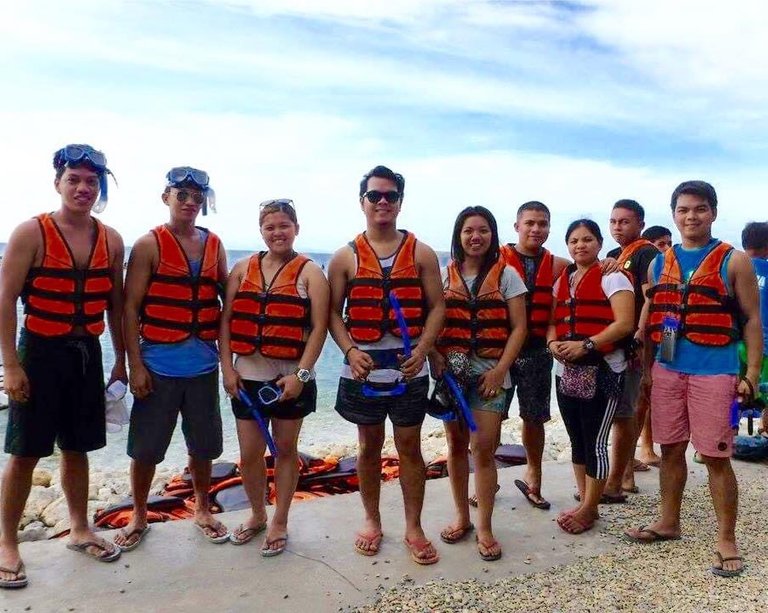 The occasional unintentional brushing of the whale sharks is unavoidable, though, because no one actually keeps a 5 to 7 meter gap between the Oslob whale sharks because there are simply too many tourists in the ocean.
---
SWIMMING WITH WHALE SHARKS IN CEBU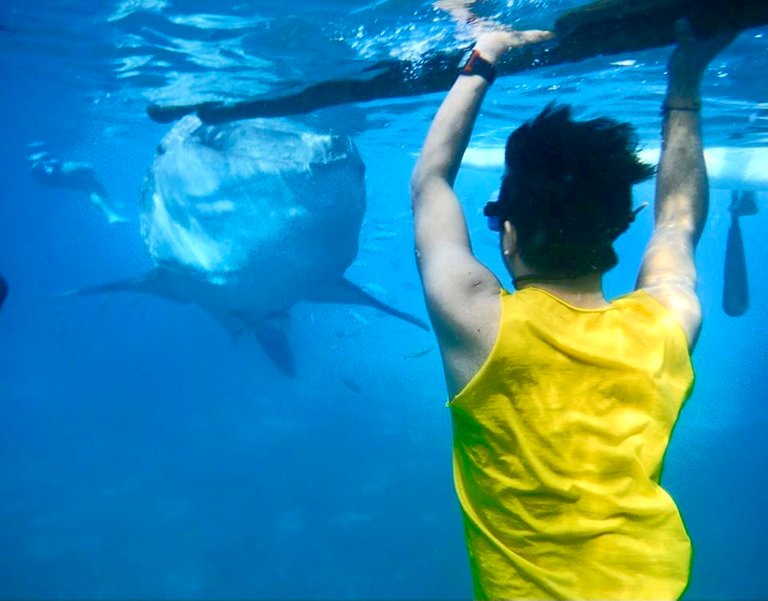 As the Oslob whale sharks are not timid and will swim right up next to the boat, it is important to be aware of your surroundings to avoid accidently touching or kicking them.
To actually have a chance to swim alongside the whale shark, it's advisable to try to stray a little further from the boats. In the thirty minutes I spent snorkeling in the sea, I observed maybe a dozen Oslob whale sharks.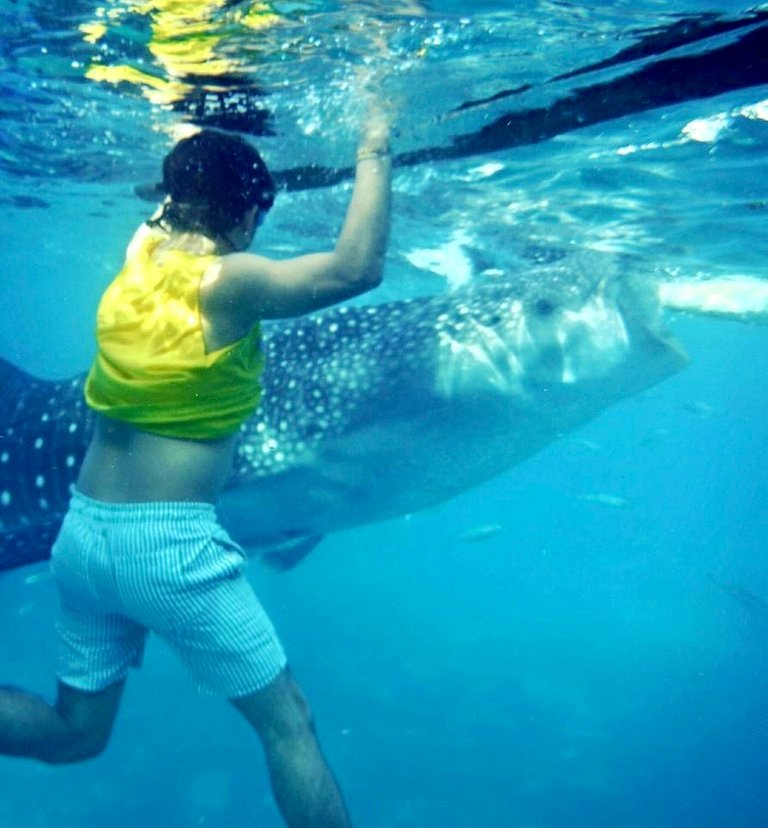 ---
FEES
The entrance is free.
Both foreigners and locals pay roughly 500 pesos diving with Whale Sharks.
300 pesos for watching.
The cameras underwater is 500 pesos with unlimited shots for 30 minutes.
---
MY REVIEW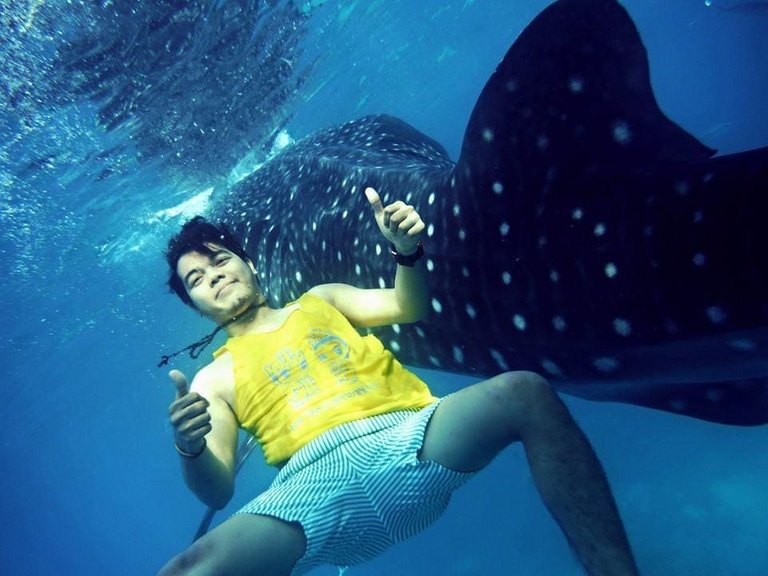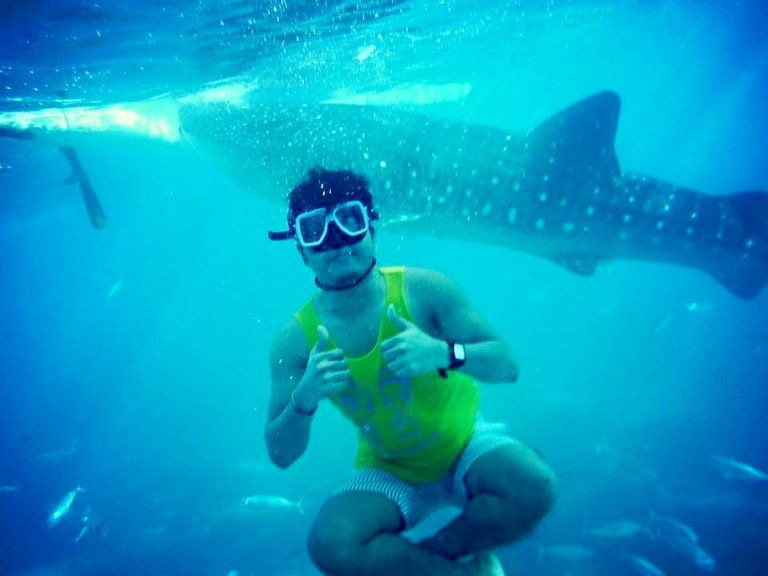 The whale shark in Oslob was really amazing. One of a kind I could say. When noticed, the color and shade resemble a picture very strongly. You'll breathe fresh air and see beautiful mountains. This place is fantastic. I went back again because of the breathtaking scenery. And I have to tell that I had a wonderful time.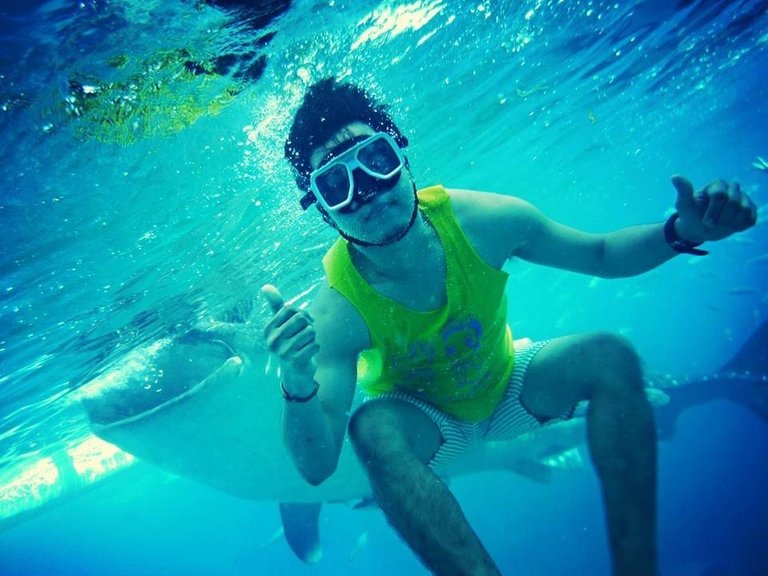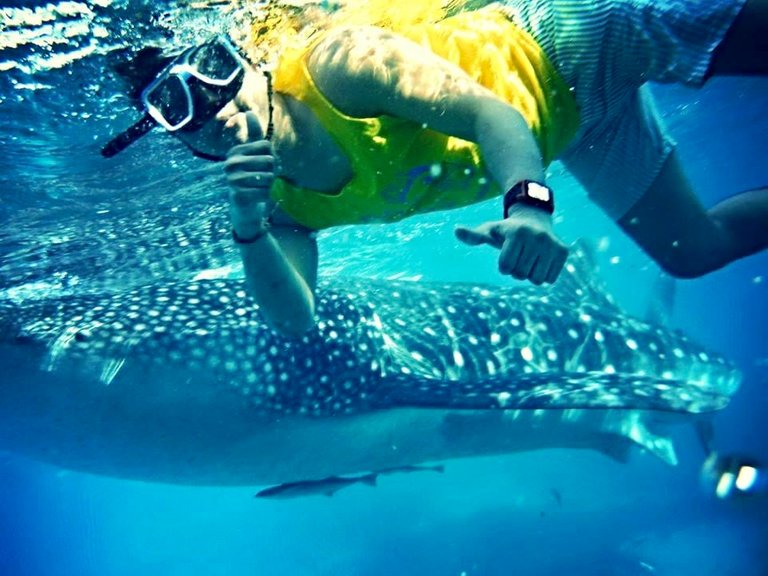 So, the crucial query is, Is it worthwhile to go? Yes, without a doubt, but if doing this goes against your beliefs, I won't try to persuade you. Visiting Oslob and taking in the sights is still possible without going whale shark watching. They have magnificent falls and a fascinating town itself.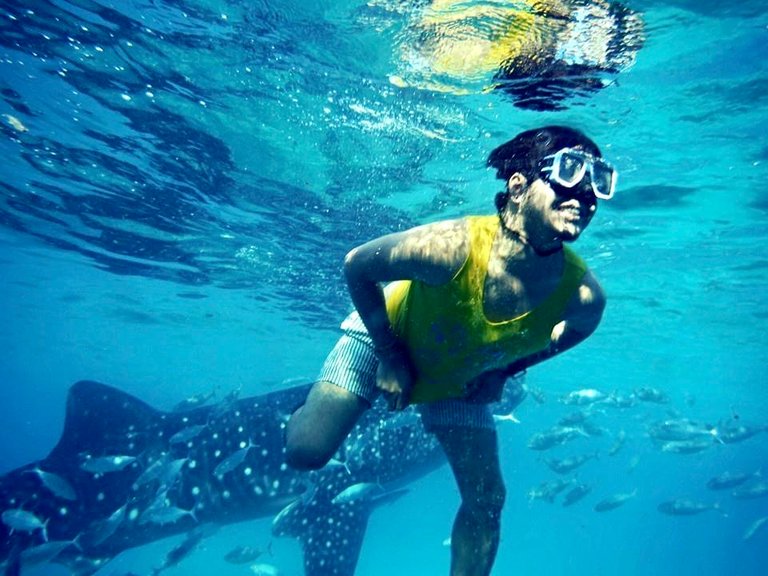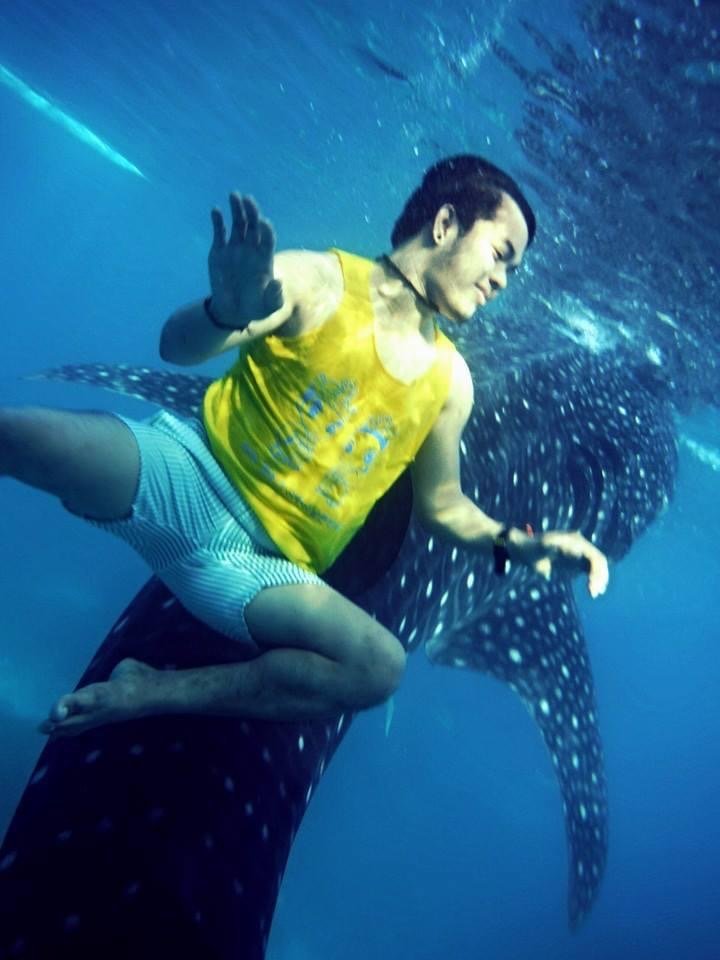 Once more, one of the best experiences in life. Swimming with whale sharks is secure. Come and experience watching or diving with Oslob Whale Shark Cebu!
---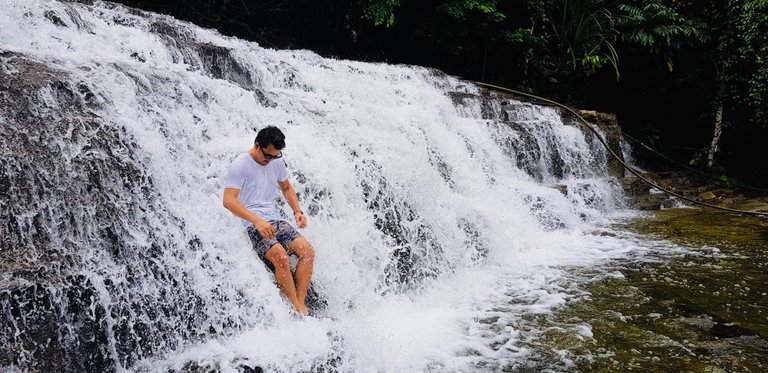 Daryl John Is a dedicated and aspiring educator. I'm a pet parent and a foodie. A person who is passionate about life and enjoys living it to the fullest. A person who enjoys traveling and is not afraid to try new things. He is a firm believer that if you put in the effort, it will pay off in the end.

Please welcome me and my little corner of the hive, and please show your support by upvoting my blog and leaving a comment down below.


Facebook
Instagram