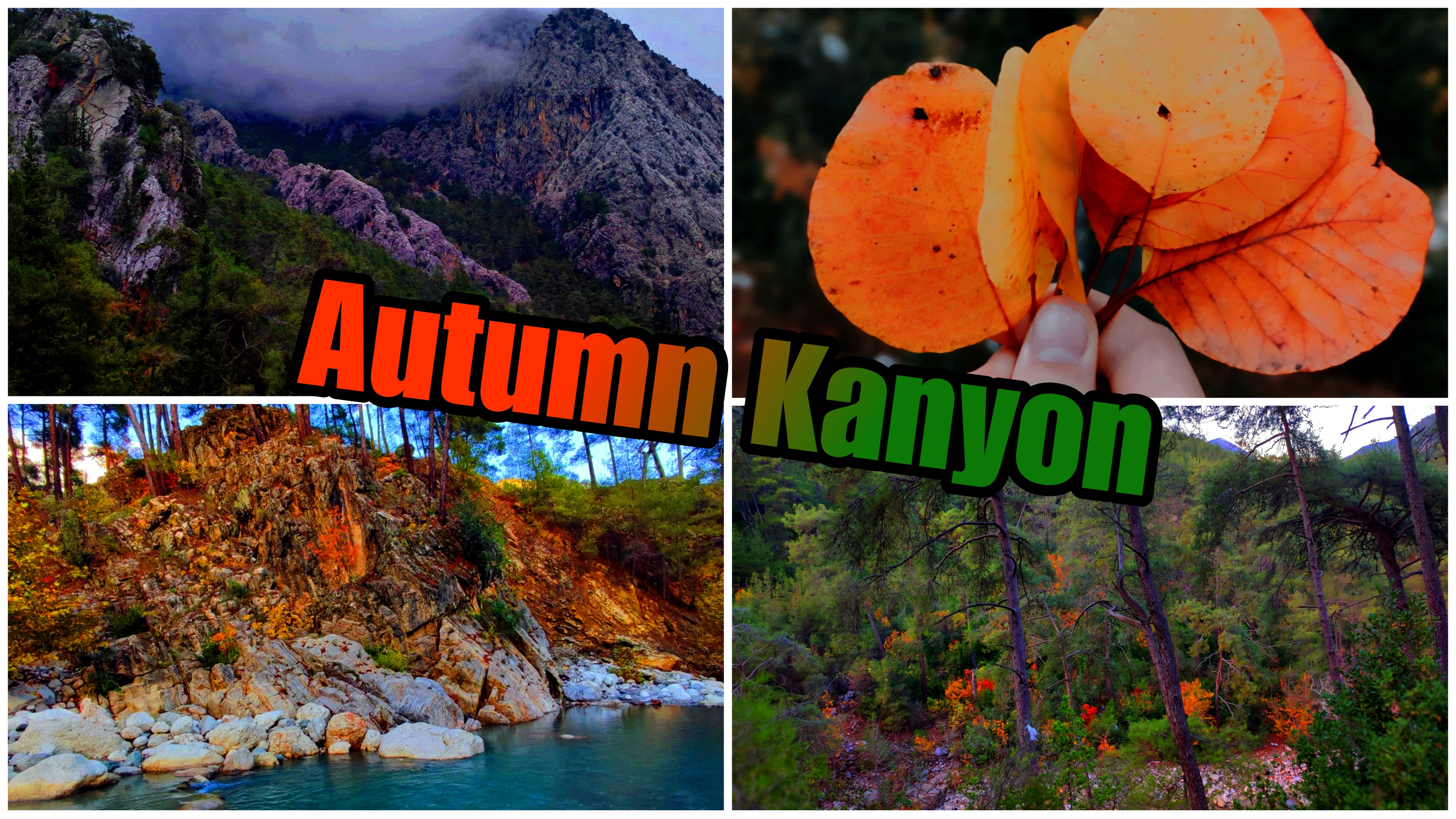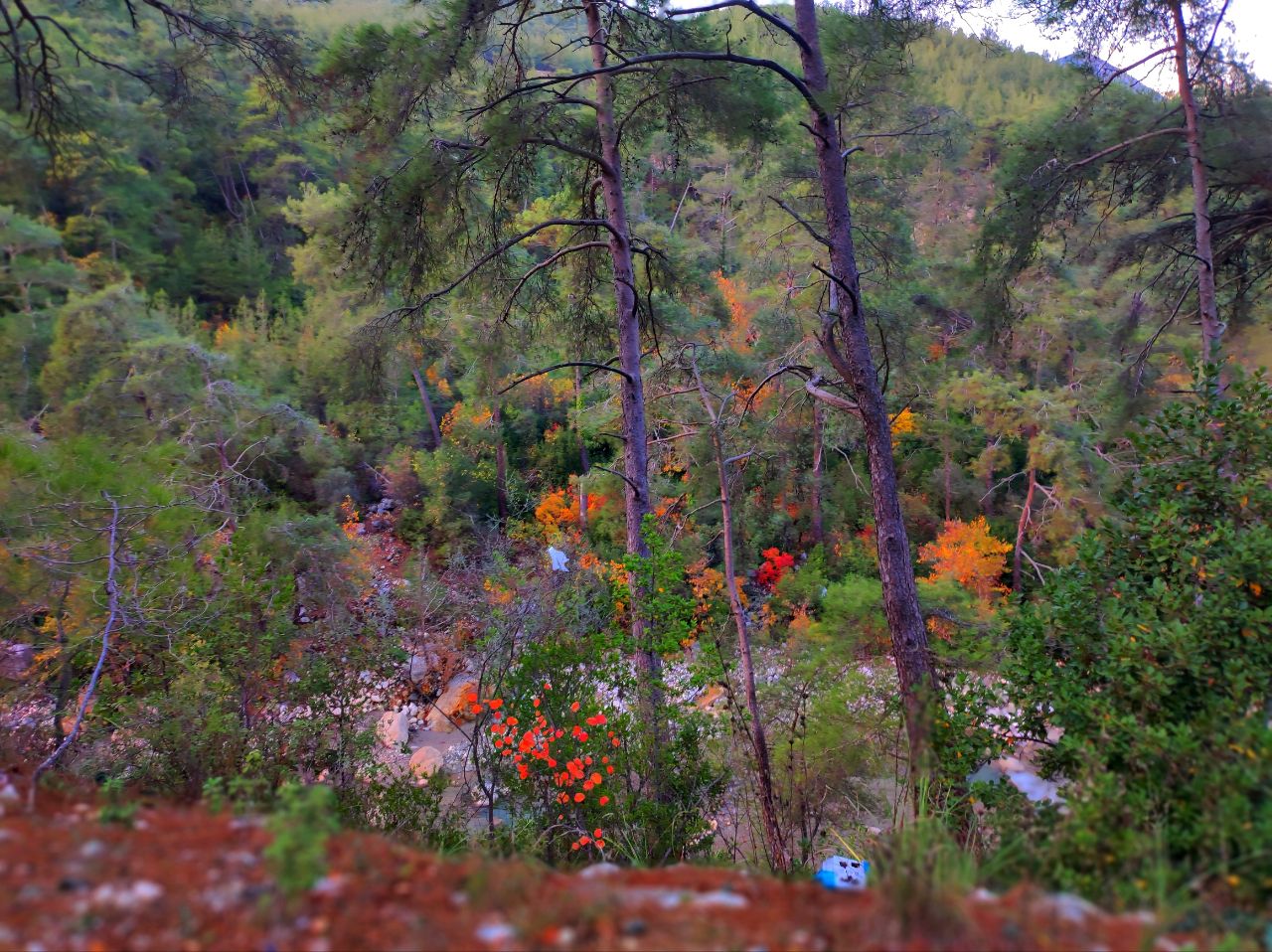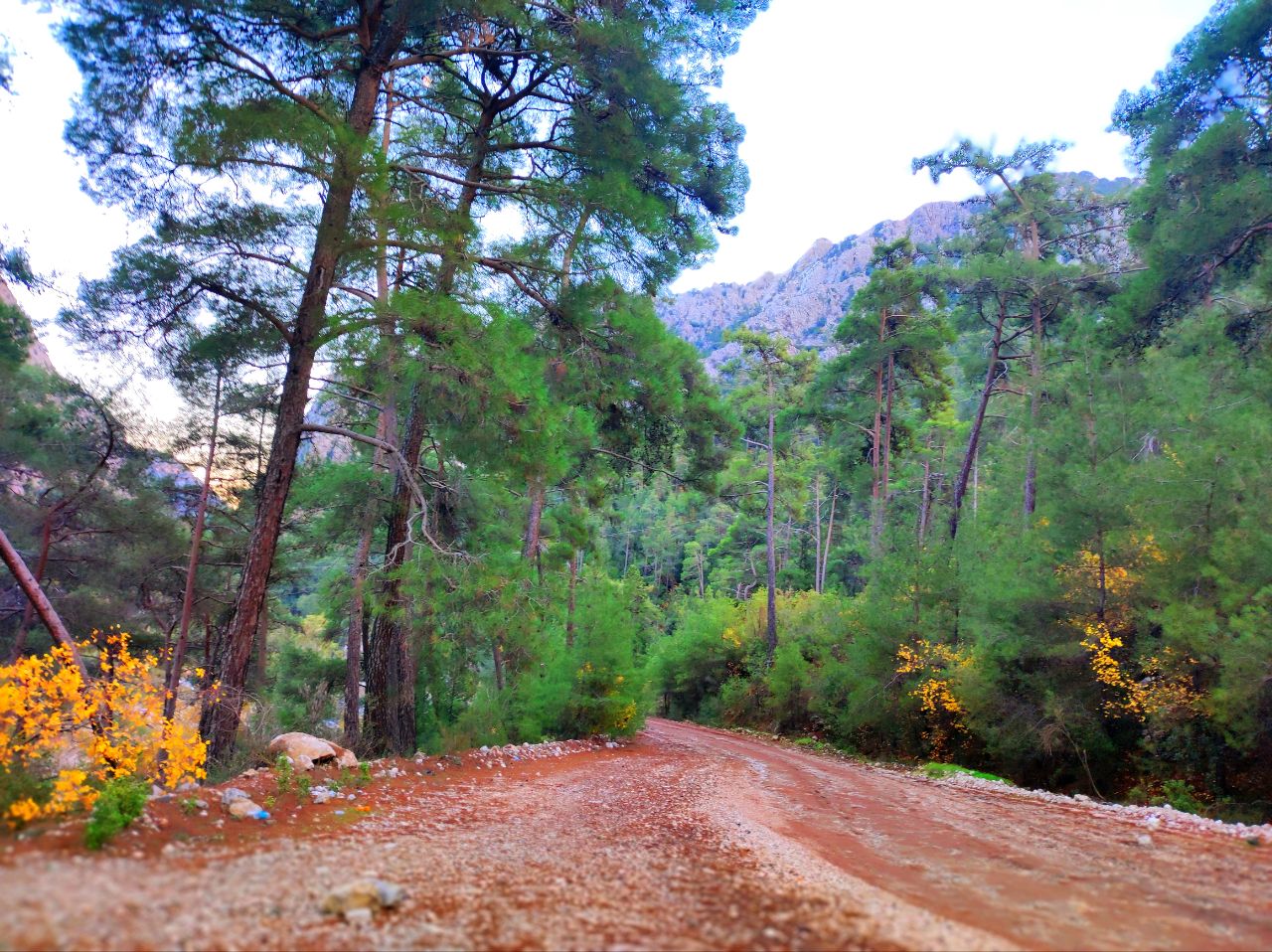 I used to write about Kesme boğazı, a canyon in the mountains, of amazing beauty. But besides the canyon itself, we explored a little higher, a few mountain cold rivers that begin with this magnificent canyon landscape. And I'll tell you that the place we found has a unique beauty. Although it is not very large, it is still impressive. And we are starting.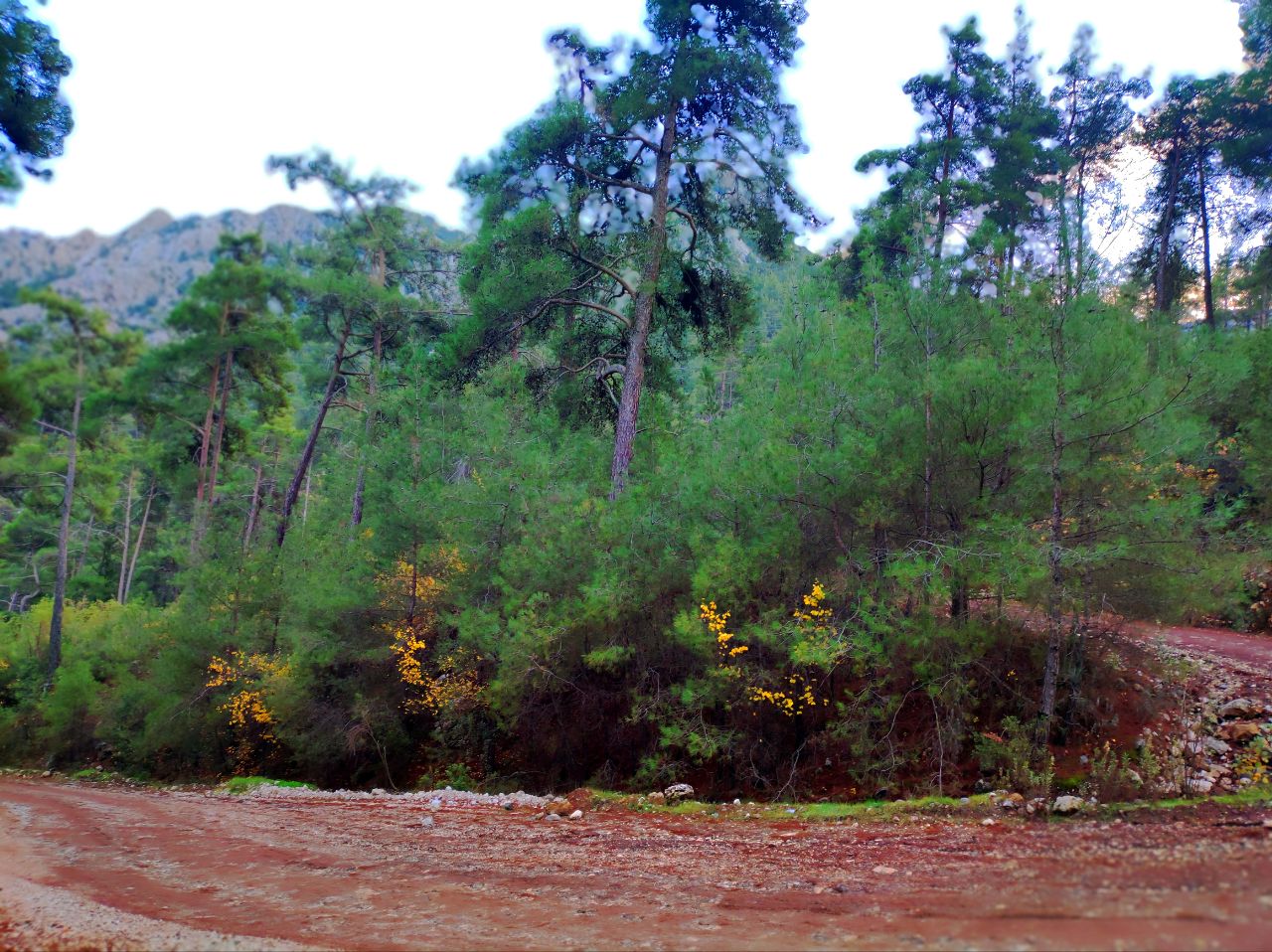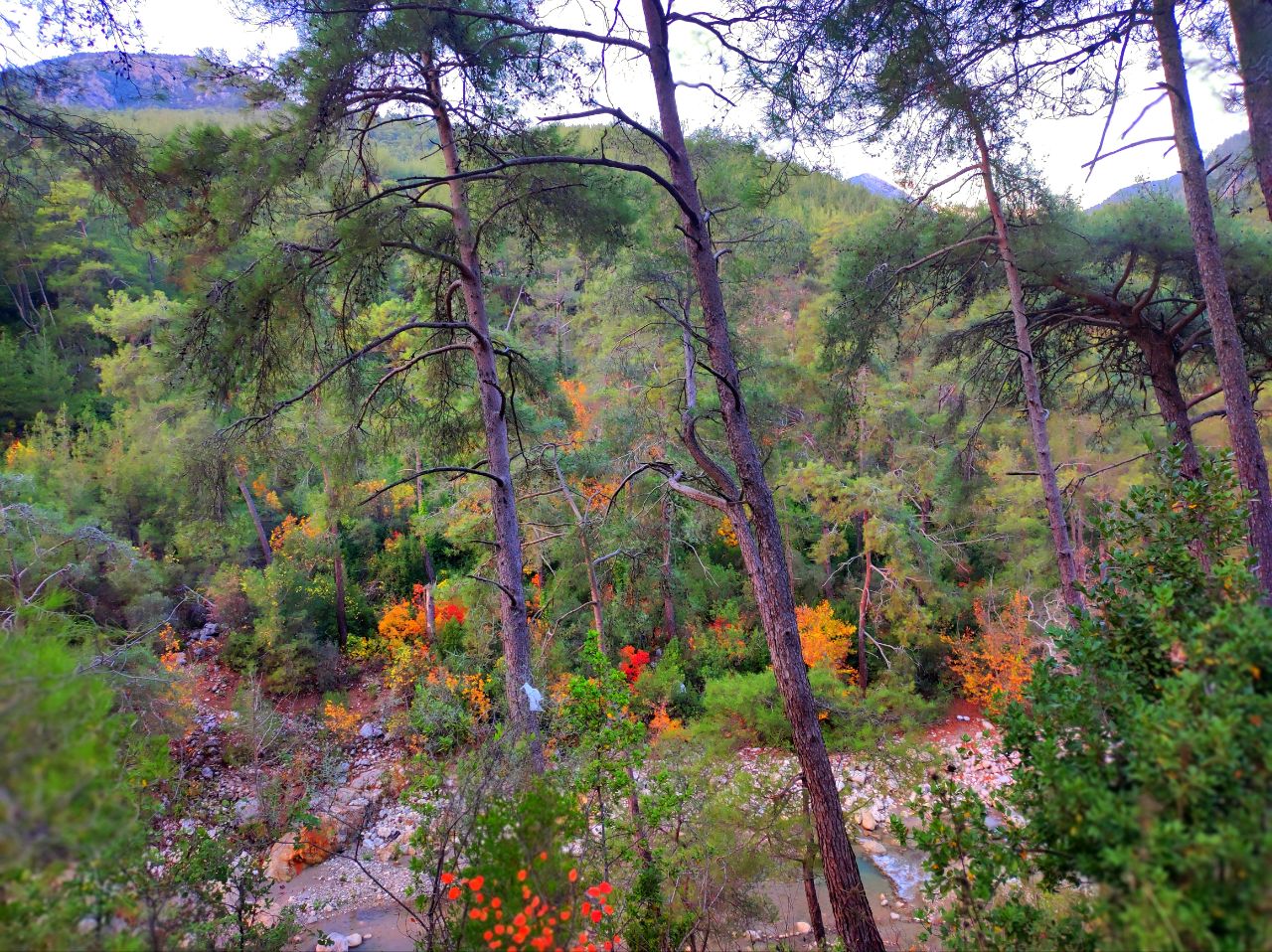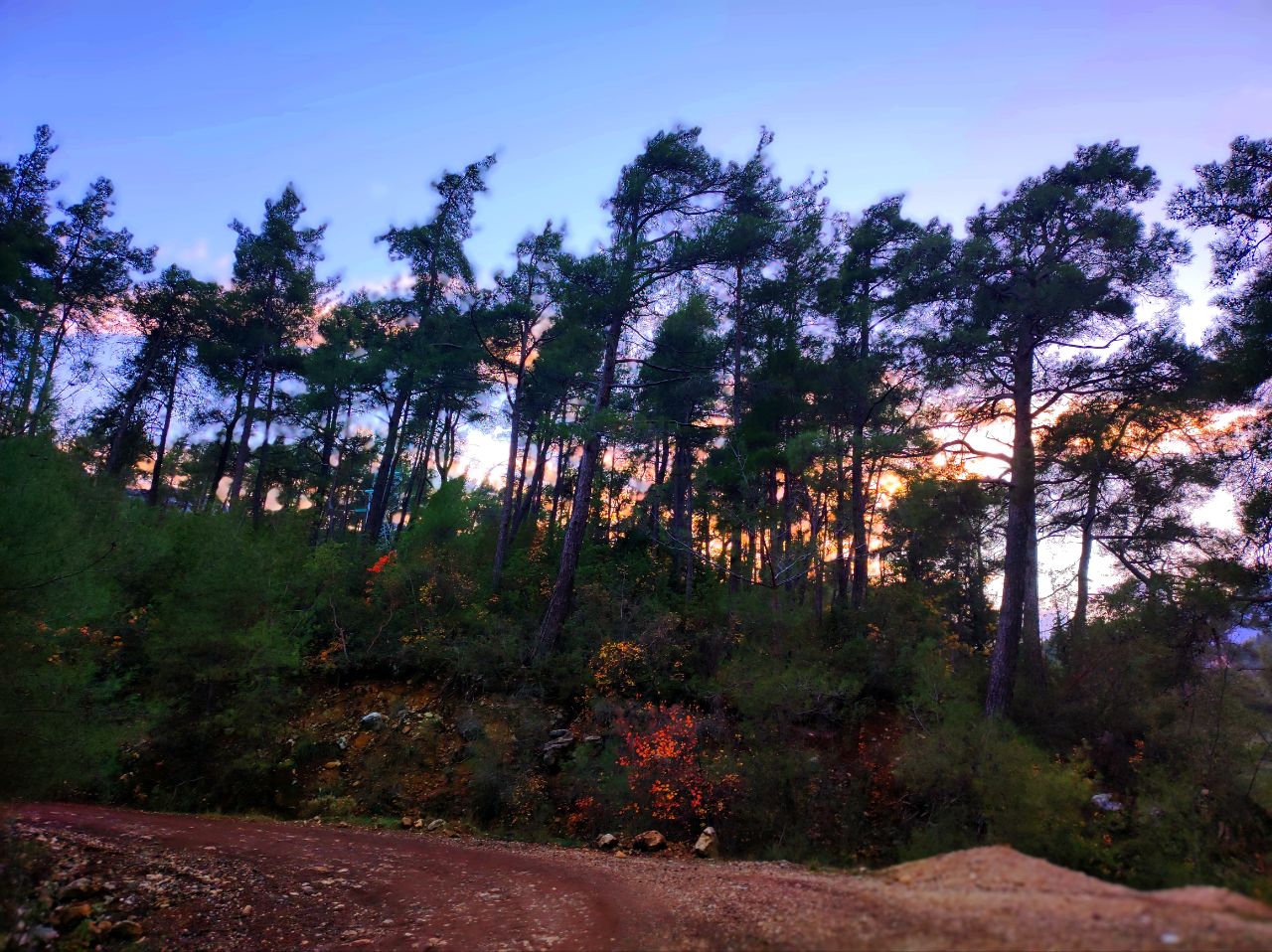 To begin with, we decided to explore slightly different spaces of this place. We arrived by car in the canyon. There was a climb to the mountain that we had never climbed. So, out of curiosity, we went to the top of literally a couple of meters. But even at such a height, we enjoy the landscape that made the forest even more fabulous. We walked in, enjoying the warm autumn weather. The pines growing on the edges of the rocks were hanging and pretending to be about to fall. I walked and looked at the signs of autumn in this forest. The trees were already a little orange. Ah, I'm not equidistant to this color art of autumn. Because of this, I always collect leaves of different shades in the herbarium so that they please my eye. It is a magical feeling to be in this forest during this time of year. It was great to see orange trees along with green fir trees and pines. After all, everyone knows that the only trees that remain green in the autumn are conifers. It's really magical. You stand almost on the edge and look at the landscape that opens before you.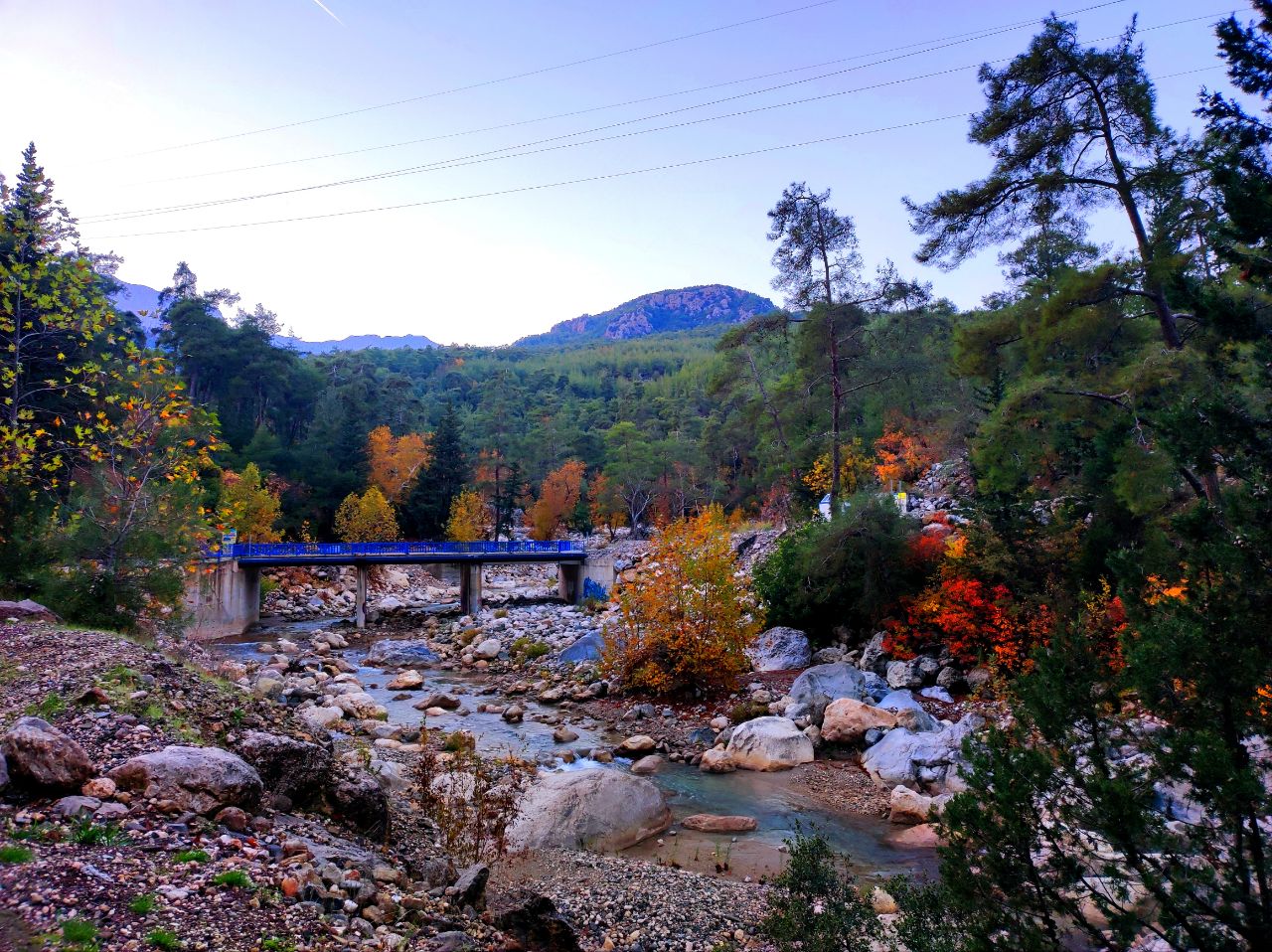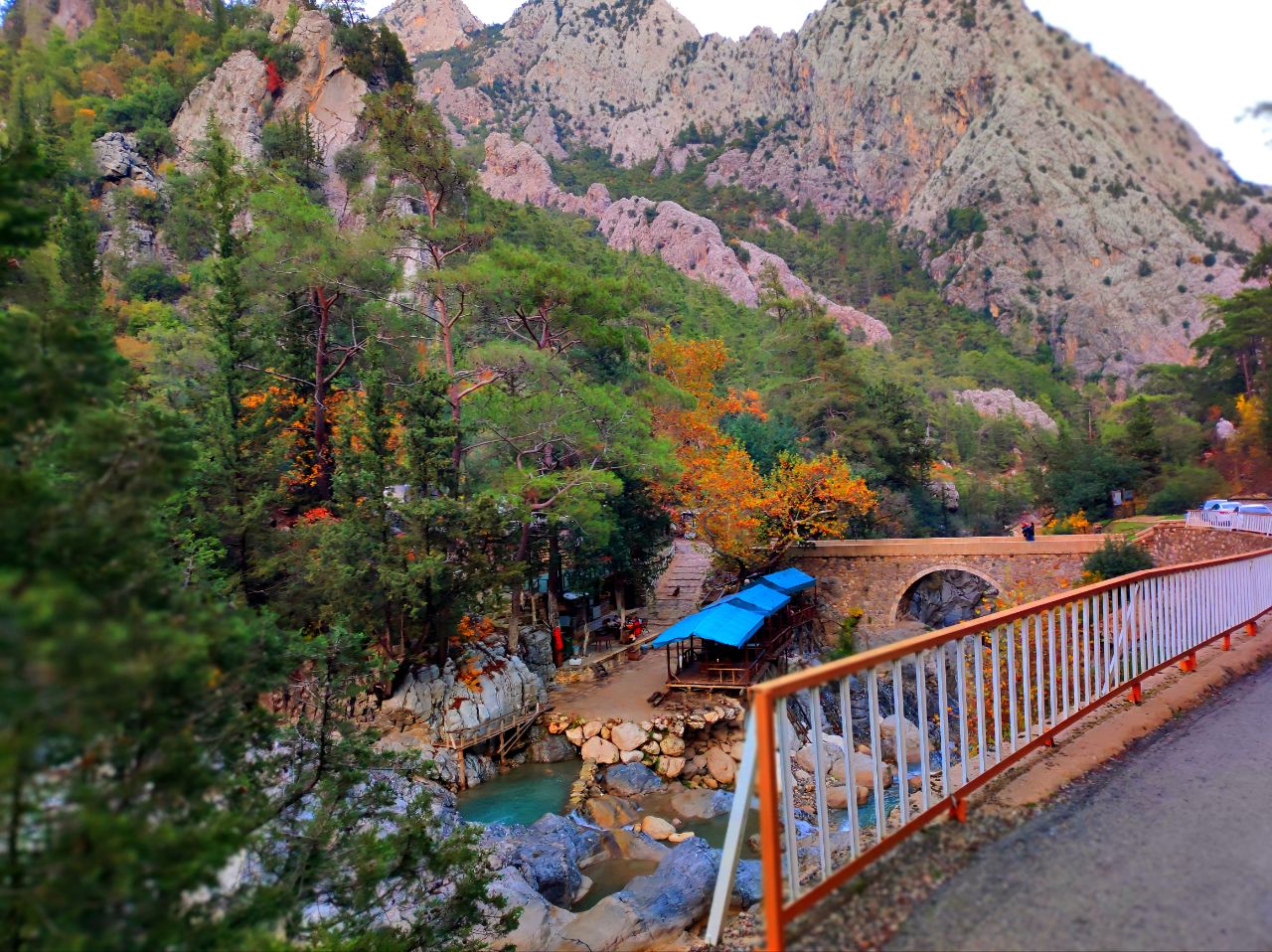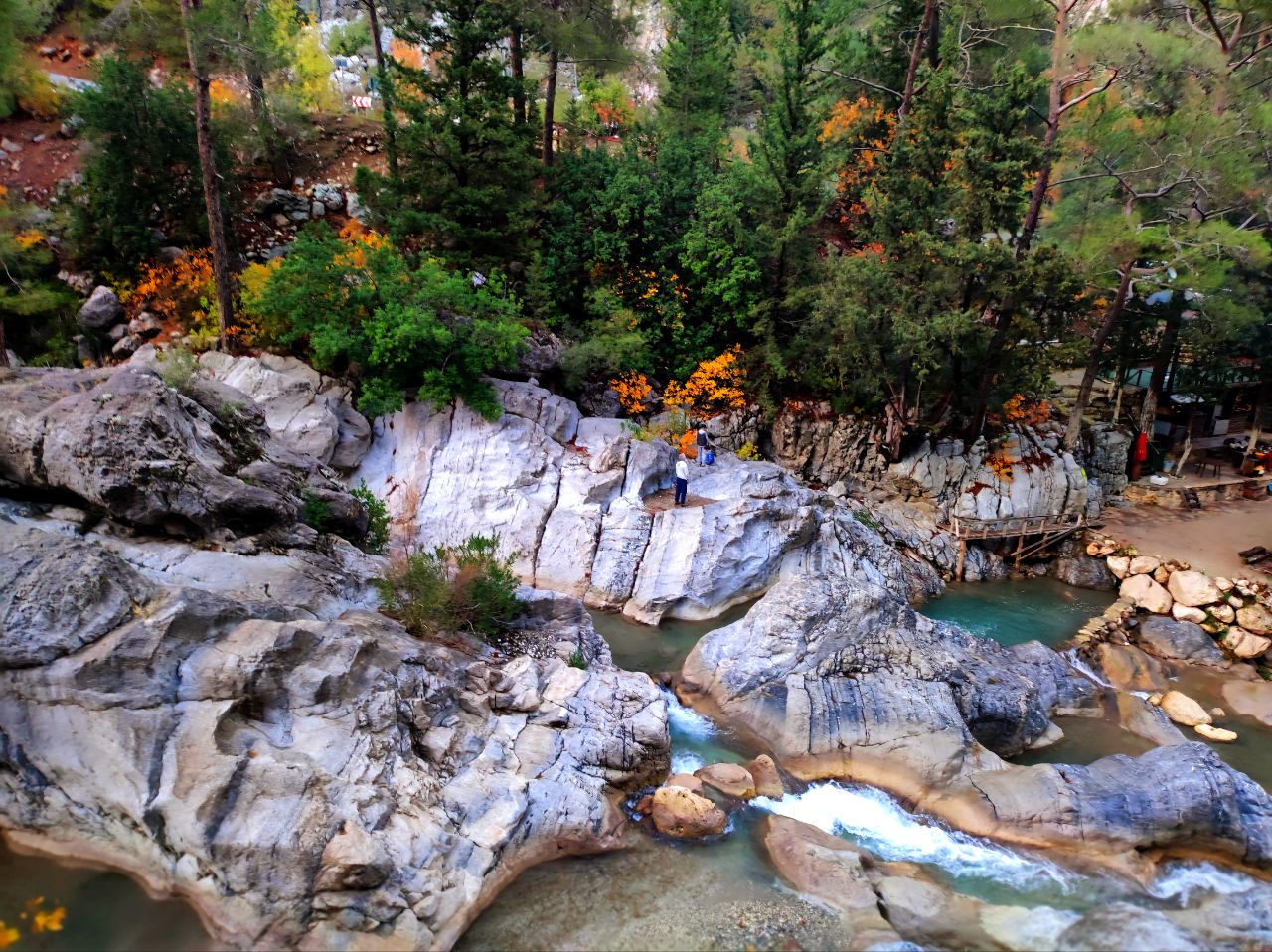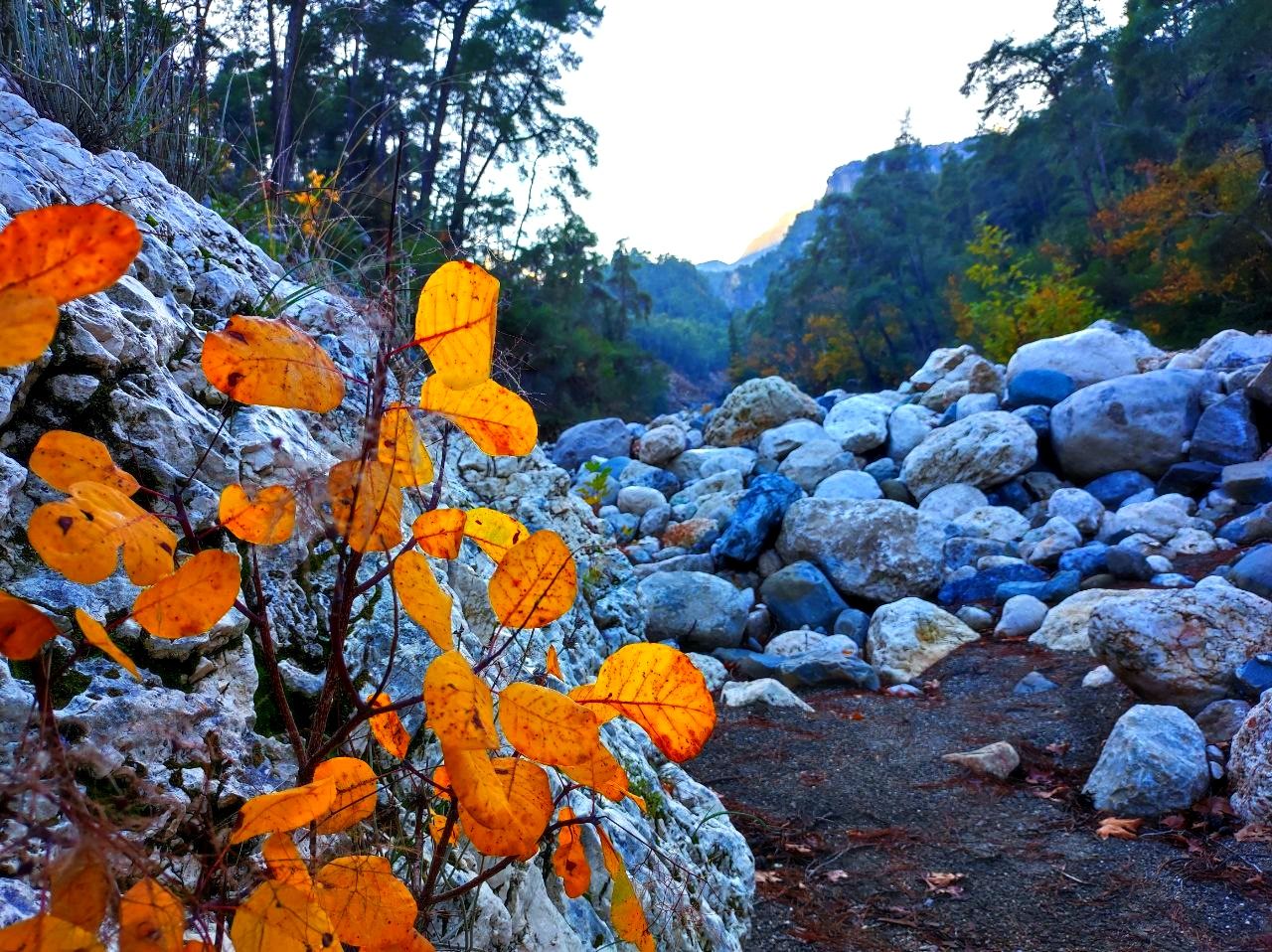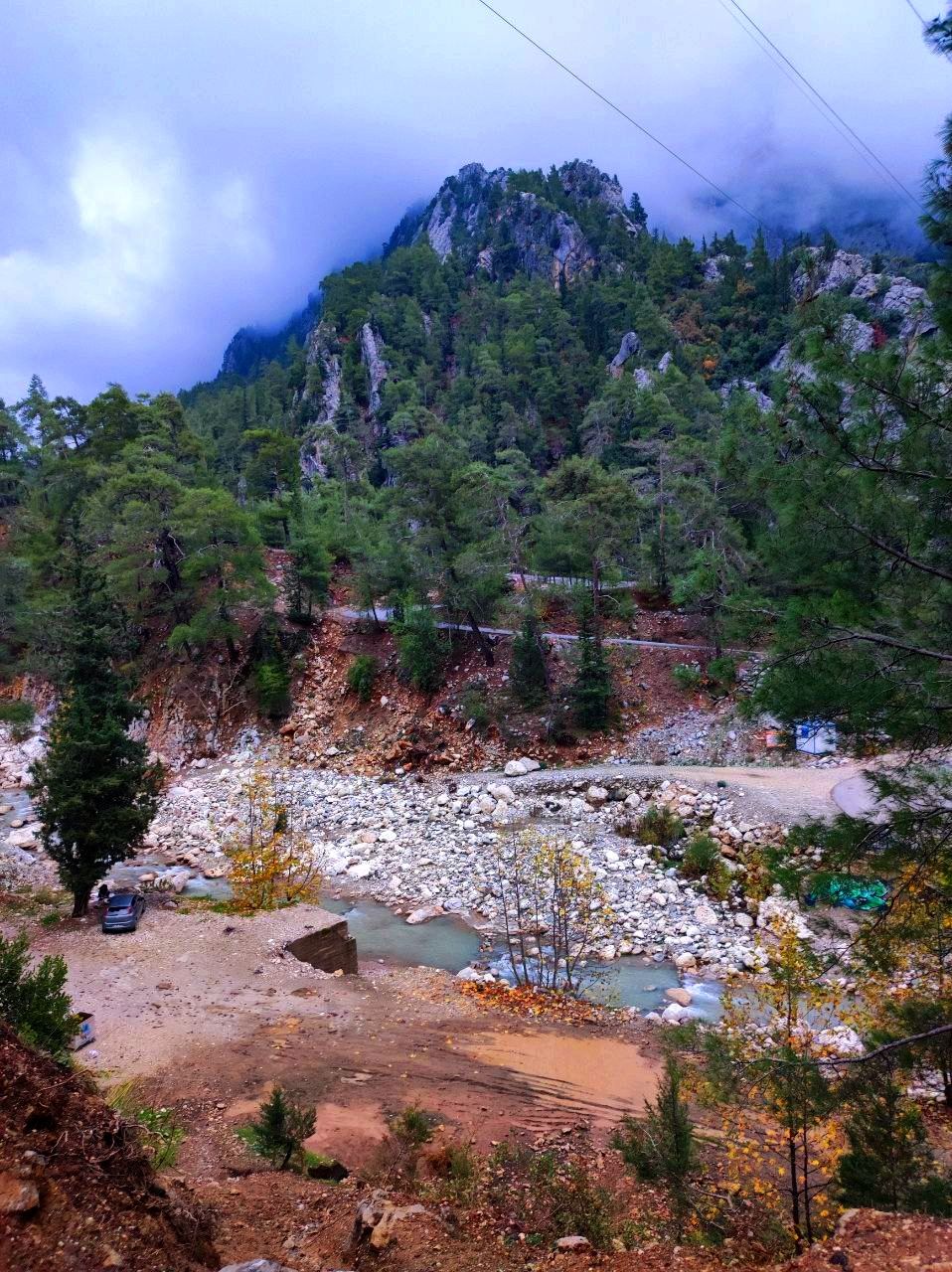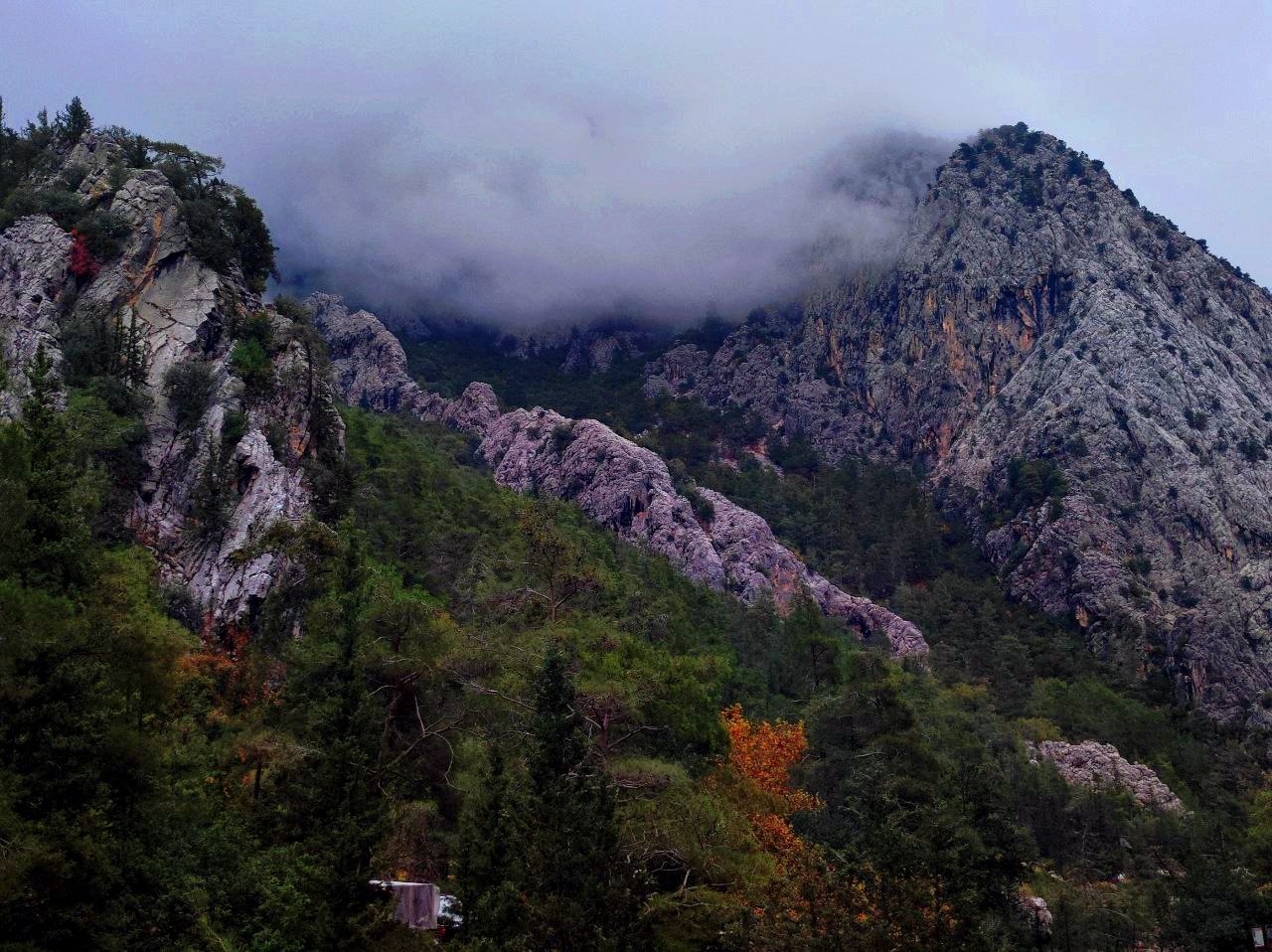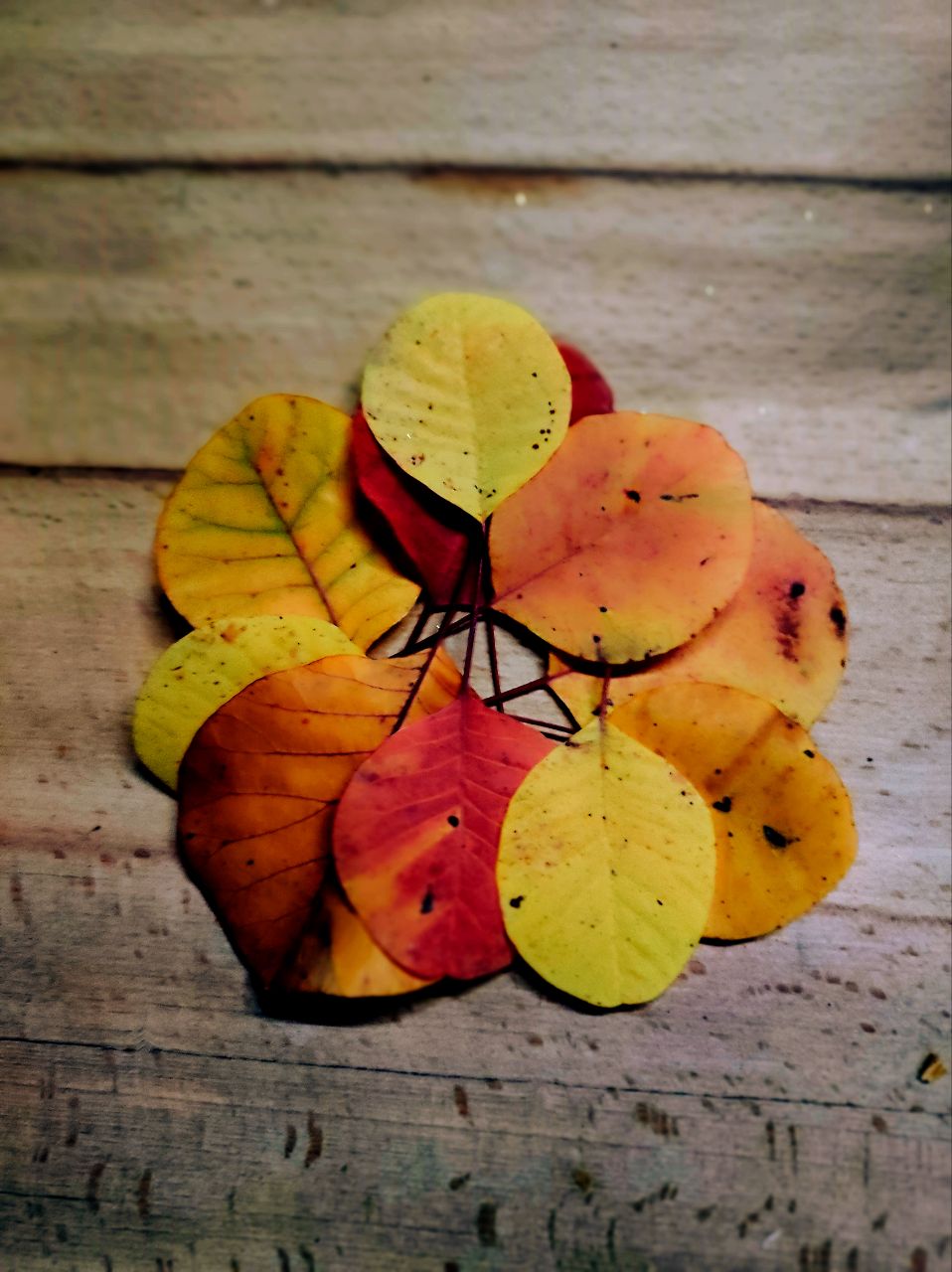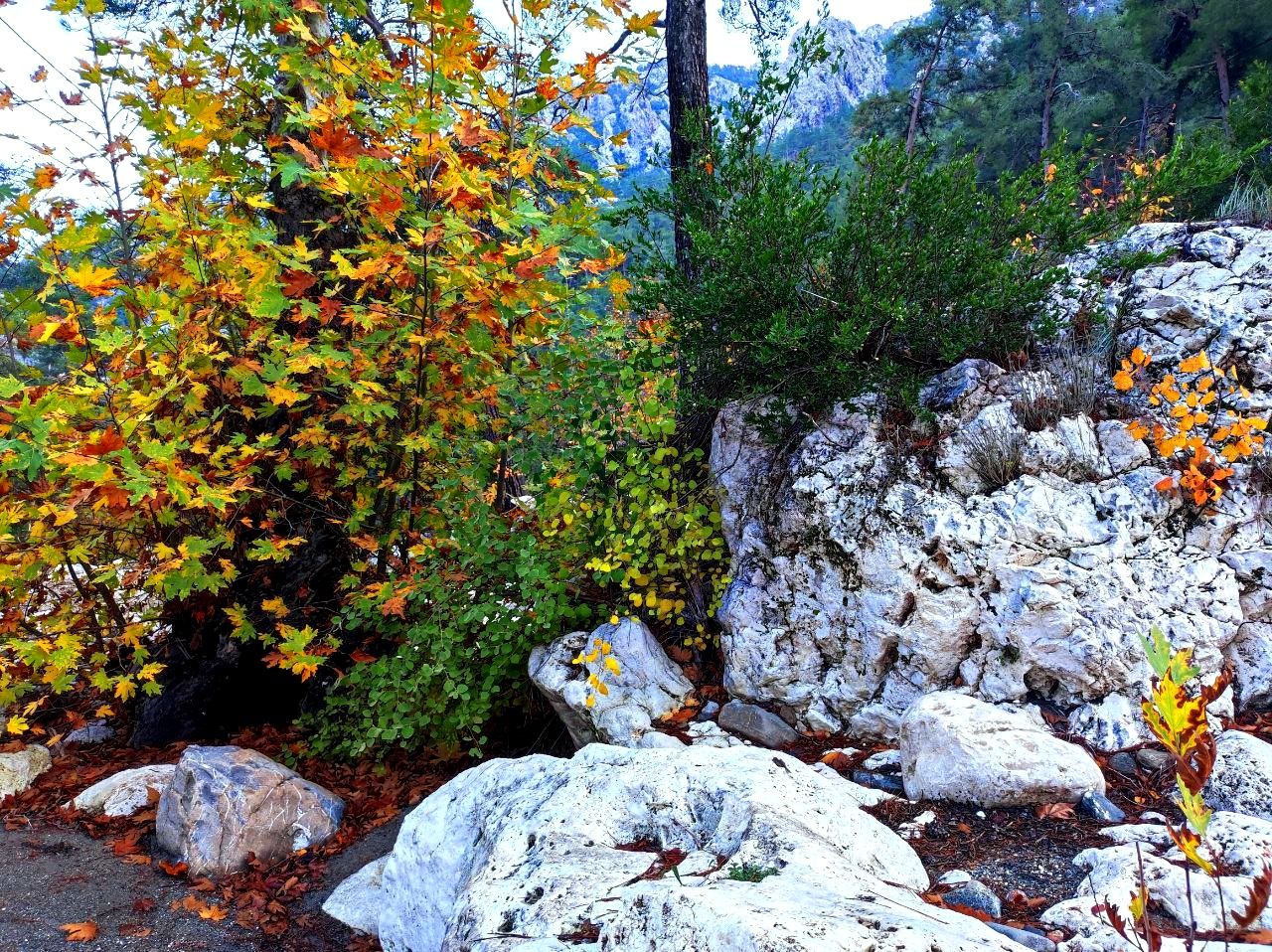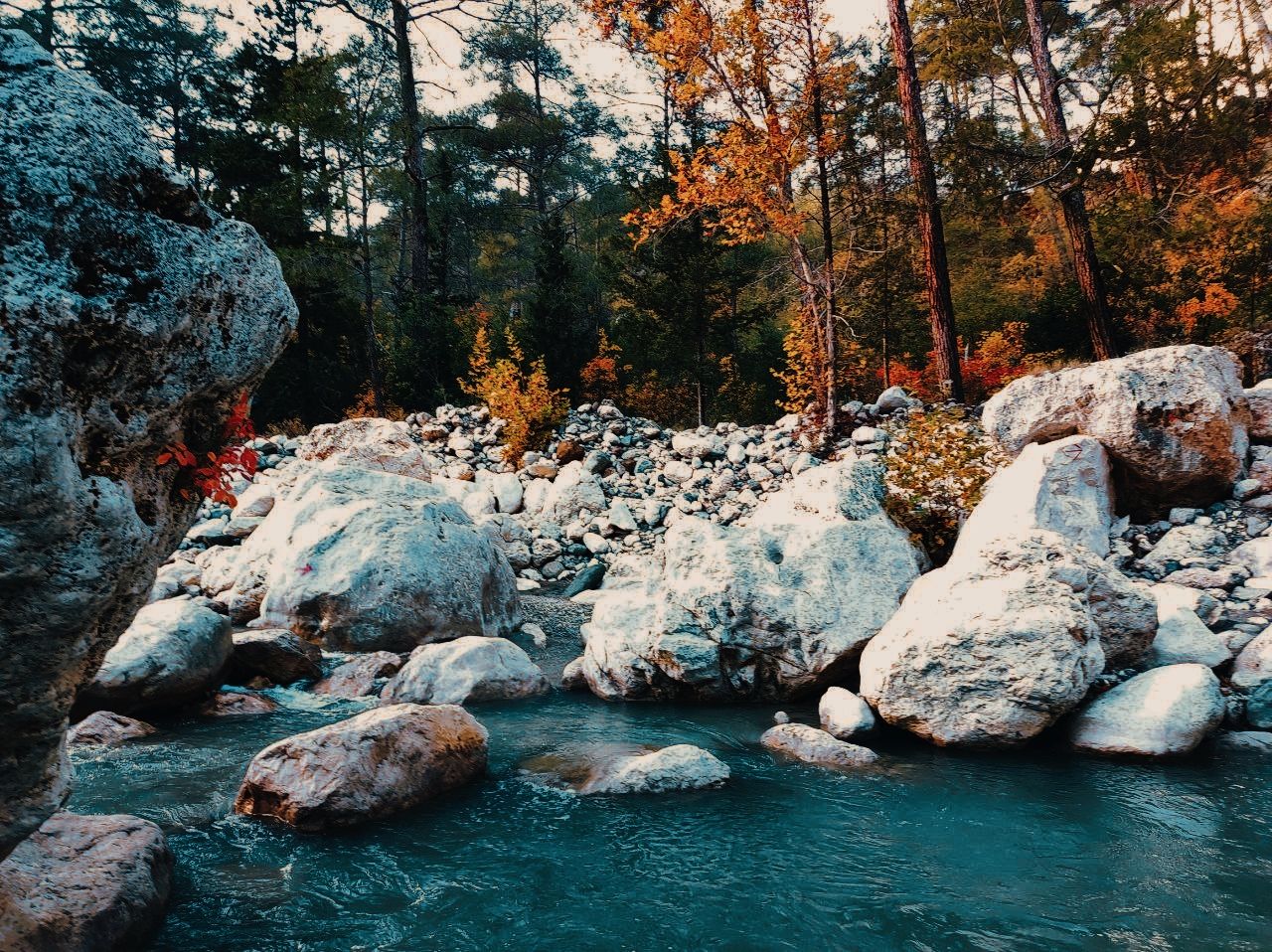 Yes, and now we are moving to the most interesting. We finally got down to the bottom and went to the main place about which the story will be today. And we did not get to him specifically. We decided to just calm the nerves, and went for a walk by the river a little higher than ever. Water flowed quietly there, and we enjoyed what a harmonious place we found. Sorry, but I didn't say it correctly. Not "we" enjoyed, but my sister and my mom enjoyed. In the meantime, I was running, and jumped on the stones, as if it were crazy. More precisely, she was engaged in parkour. Of course, I do this sports professionally, I can not, but I sometimes call jumping and running on stones. So, it was at this point that I suddenly came across a deep part of the river. It was hidden behind a tree.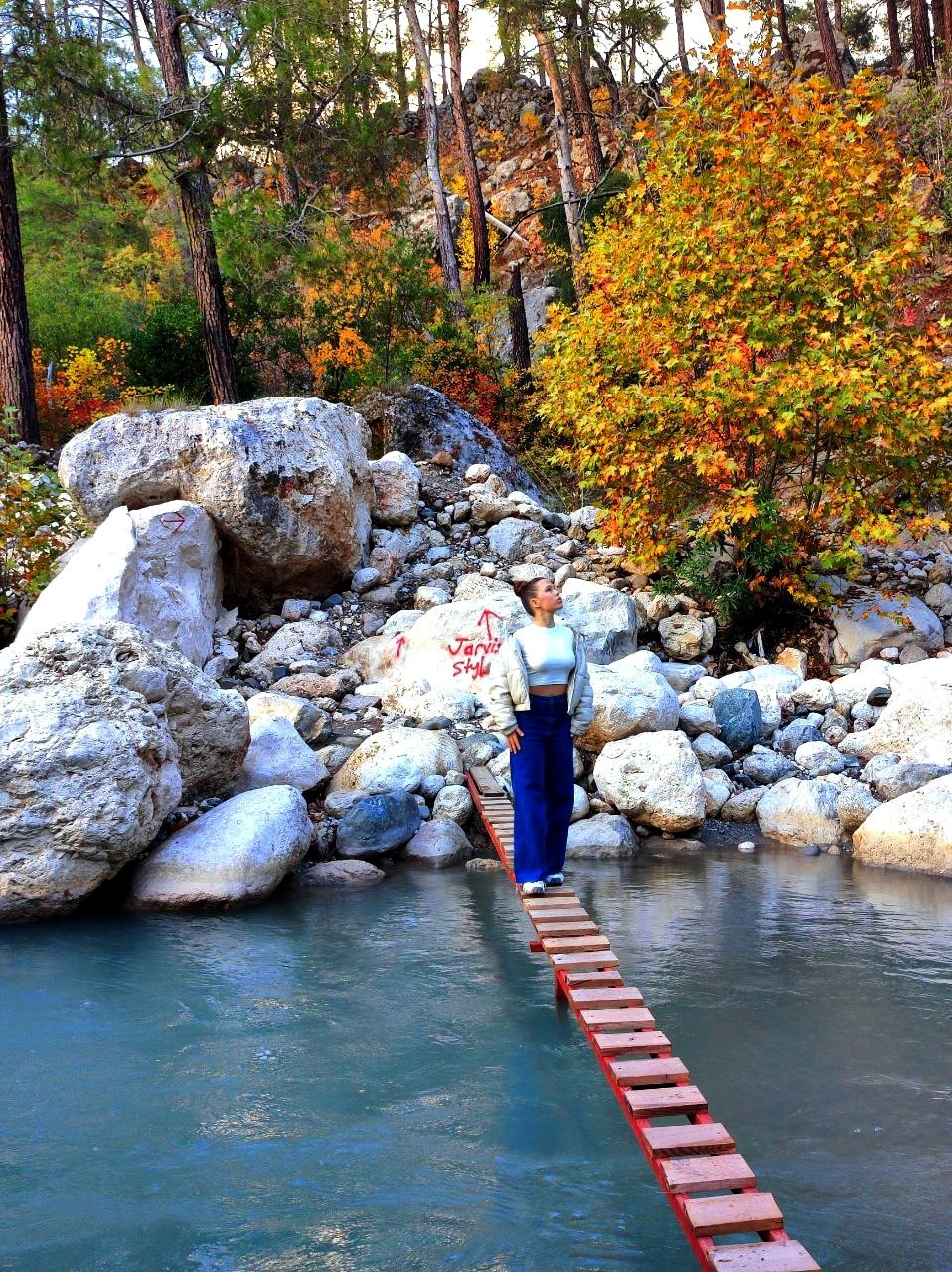 @bugavi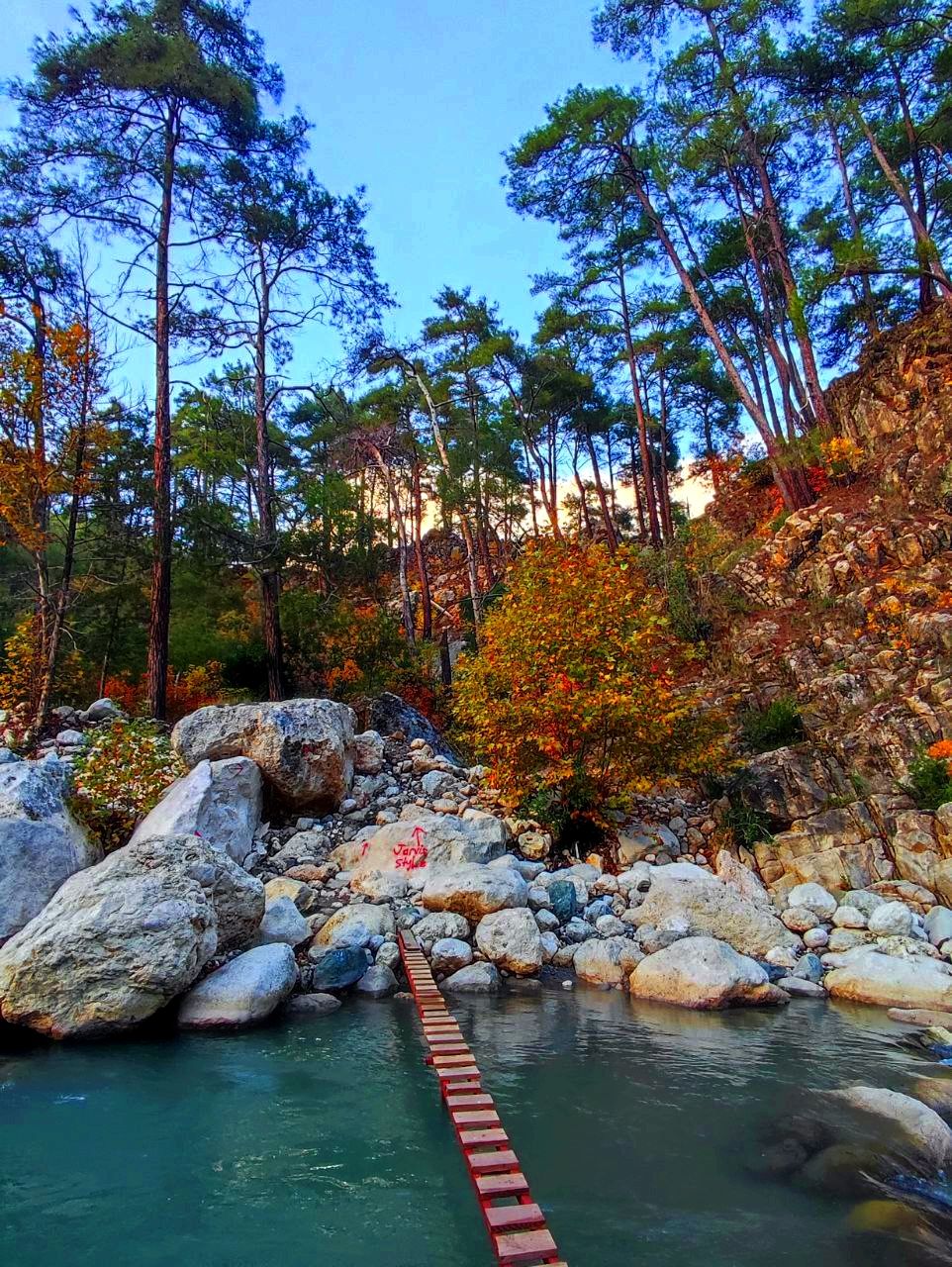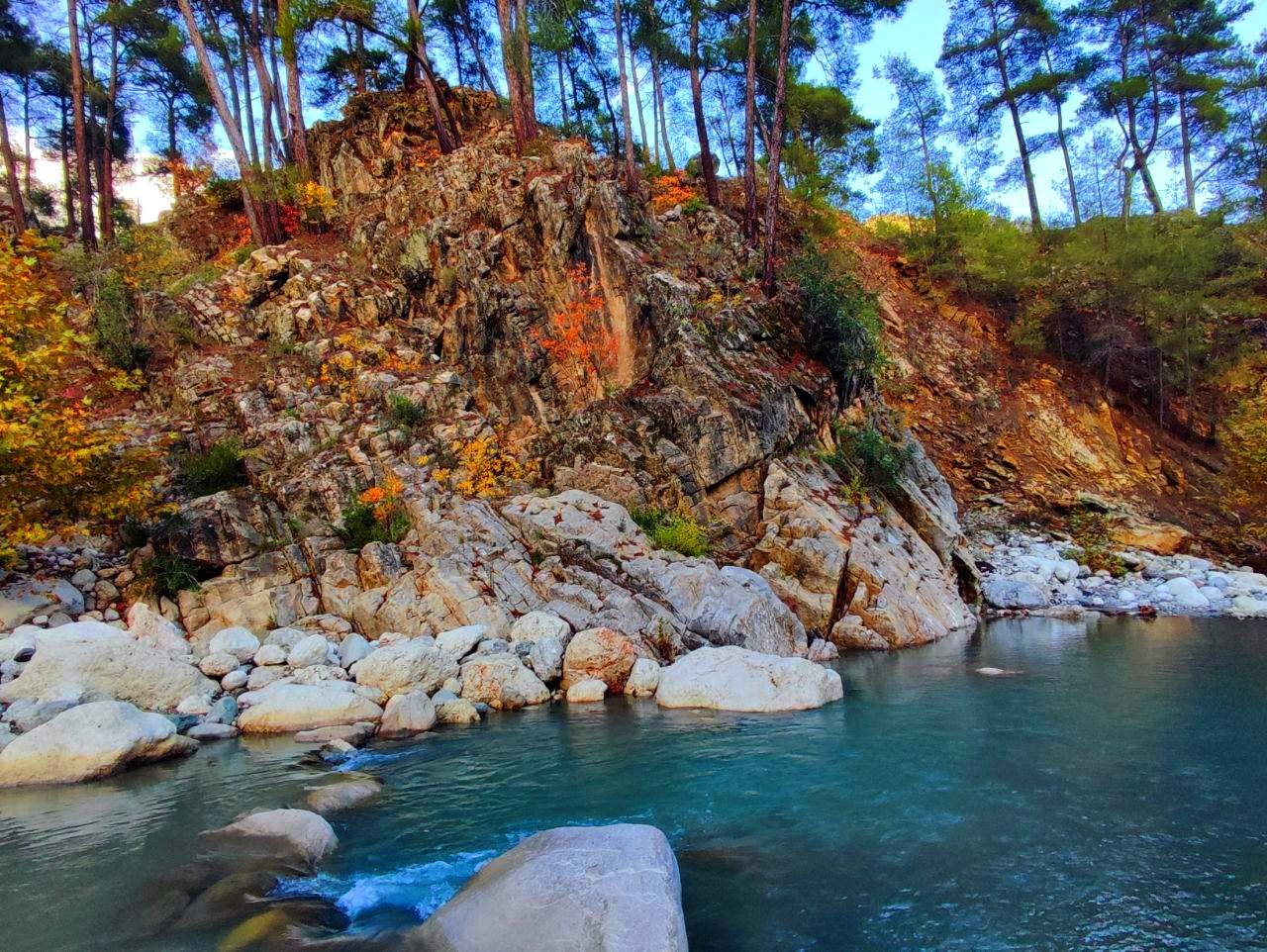 I went further and further down, and finally I saw something incredible. It was crystal turquoise water. It covered the vast plane of this river. It was deep, so I couldn't see the bottom. The fish floated in it, and because of this it seemed to me even more charming. I looked at this beauty and I was breathtaking. It was something magical. The emerald color of this water captured me. Huge stones add an atmosphere of wildness. I am fascinated by the orange trees around this amazing find. And also in the middle of this reservoir is a small bridge. It is very long, but thin. I still do not understand why he is here. I really wanted to try to climb on it and move to the other side, but I was scared. "And what if I fall 😬😨" was in my head. After all, this bridge was above the cold, mountain water, which has a rapid flow. And I'll tell you, it was hard enough to go on it. But I overcame all my fears and left. Thank God I normally crossed the river on the bridge, and came back.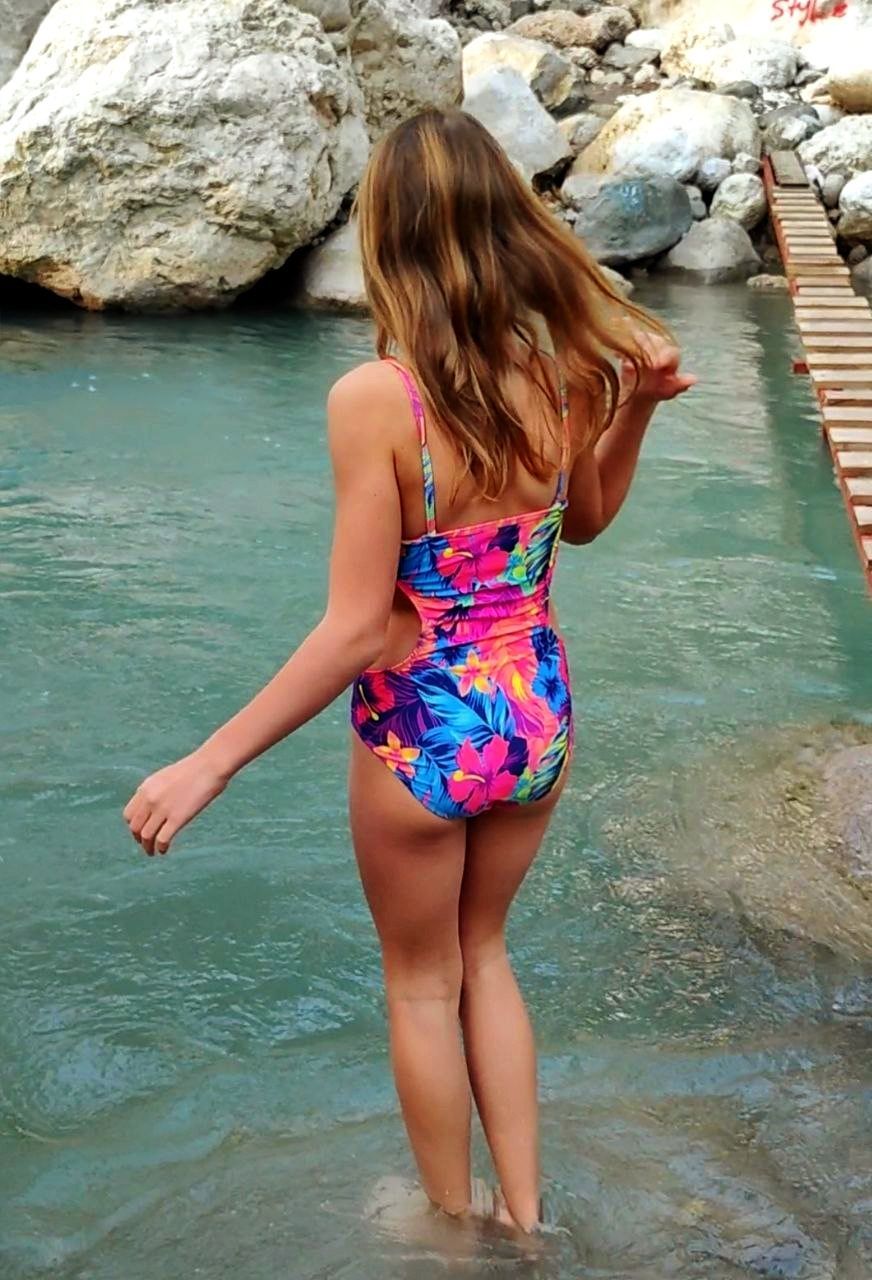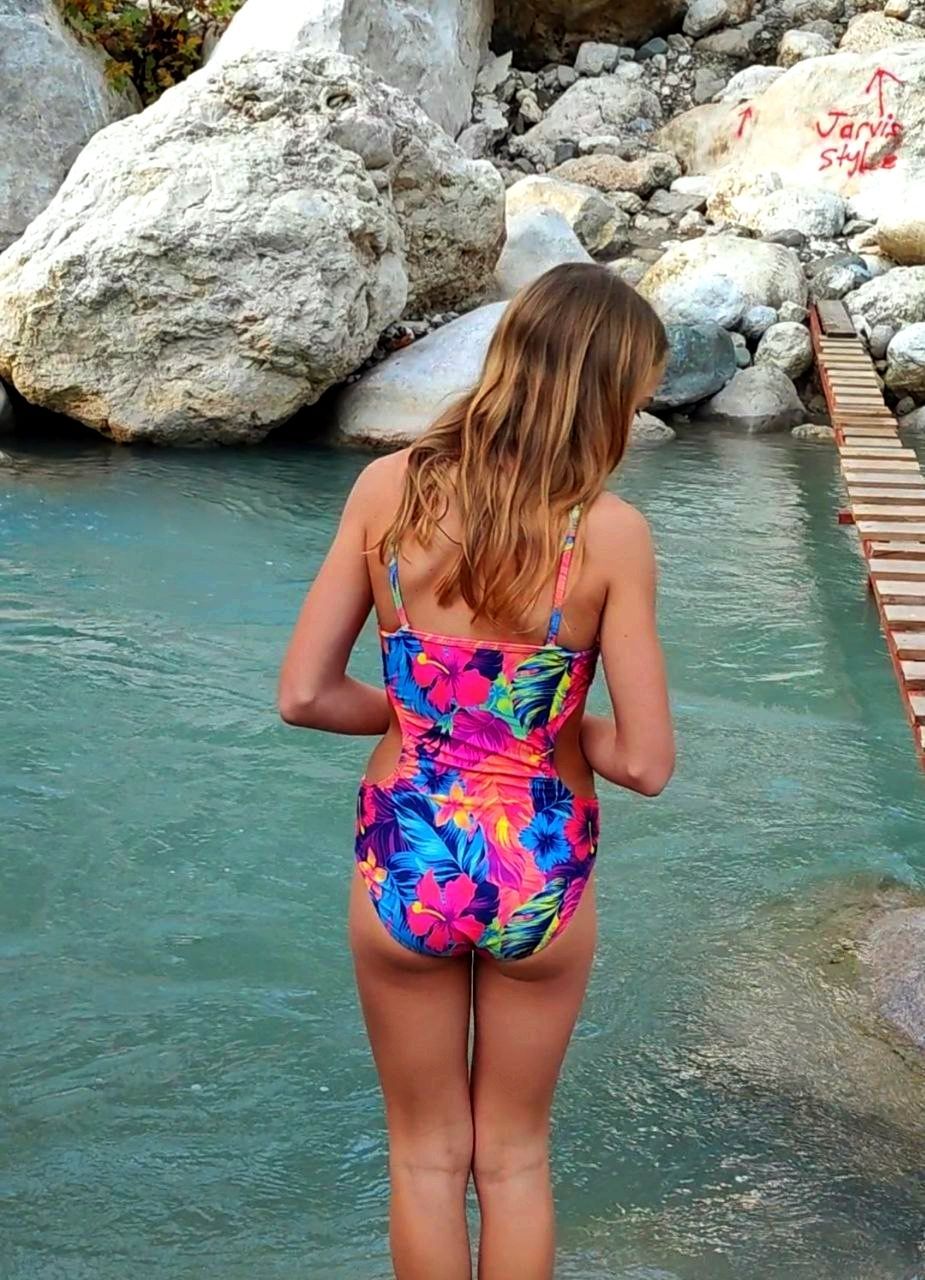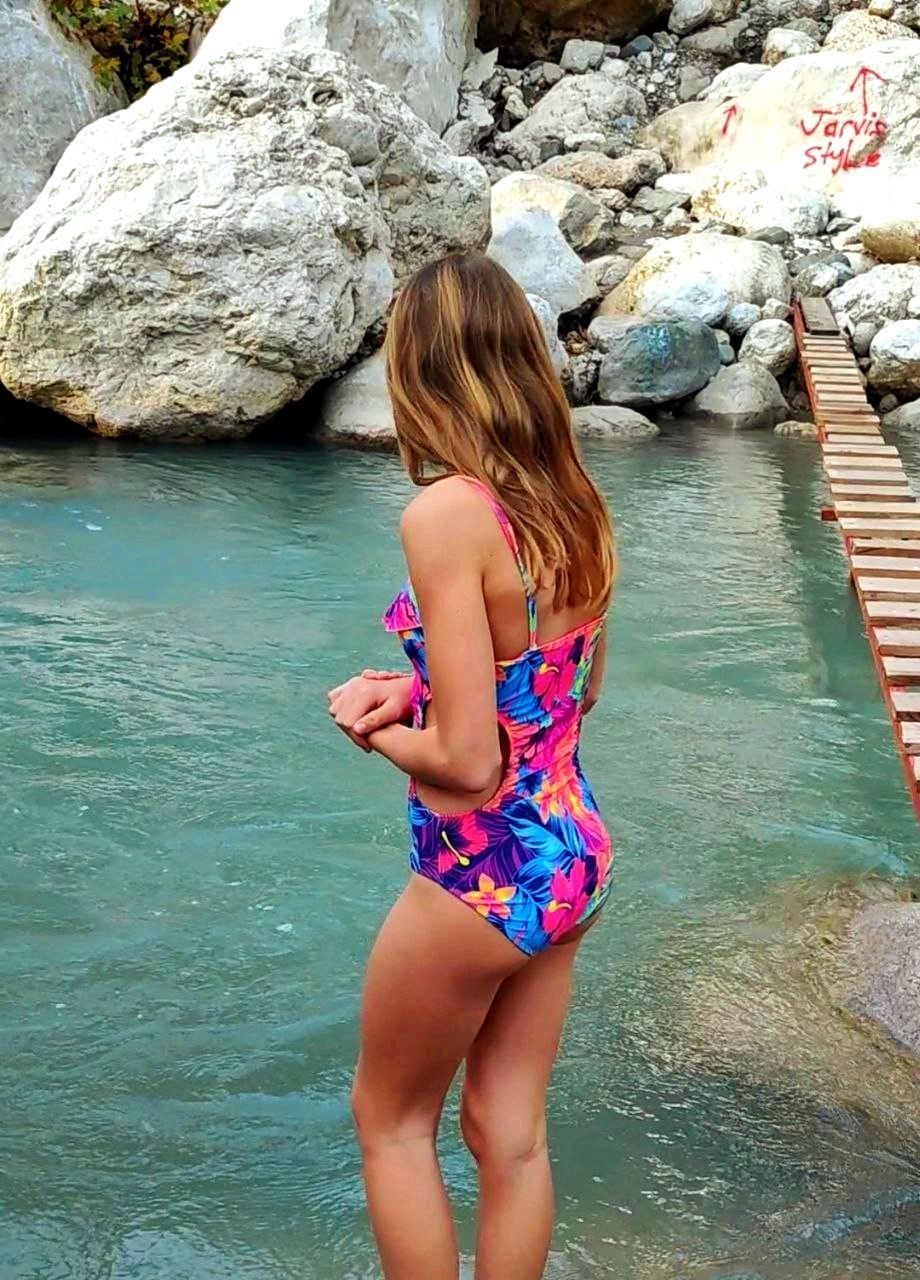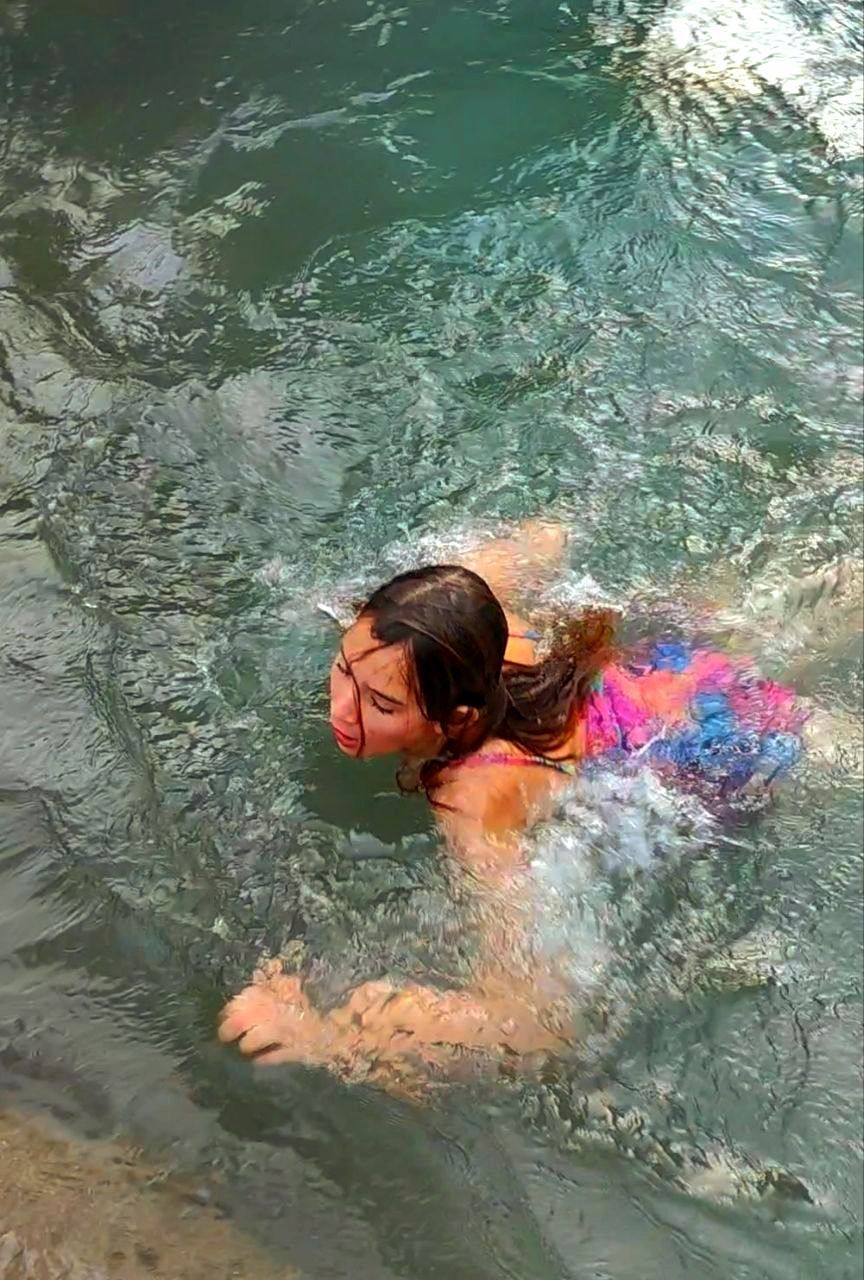 And of course this beauty cannot miss such a fan of swimming as I and my mom @olga.maslievich (if it was almost winter). And right the next day (because it was already evening) we went to the same river with swimwear. And here we came. Quickly dressing, we went swimming in cold water. And the water was not really very warm. My mom went first. Now I am. When I touched the surface of the water with my toes, I realized that it was not the same water that was in the summer. But I still triumphantly plunged into this beauty. I was very cold and I got out immediately. But now I can officially say that I bathed in the winter 😉.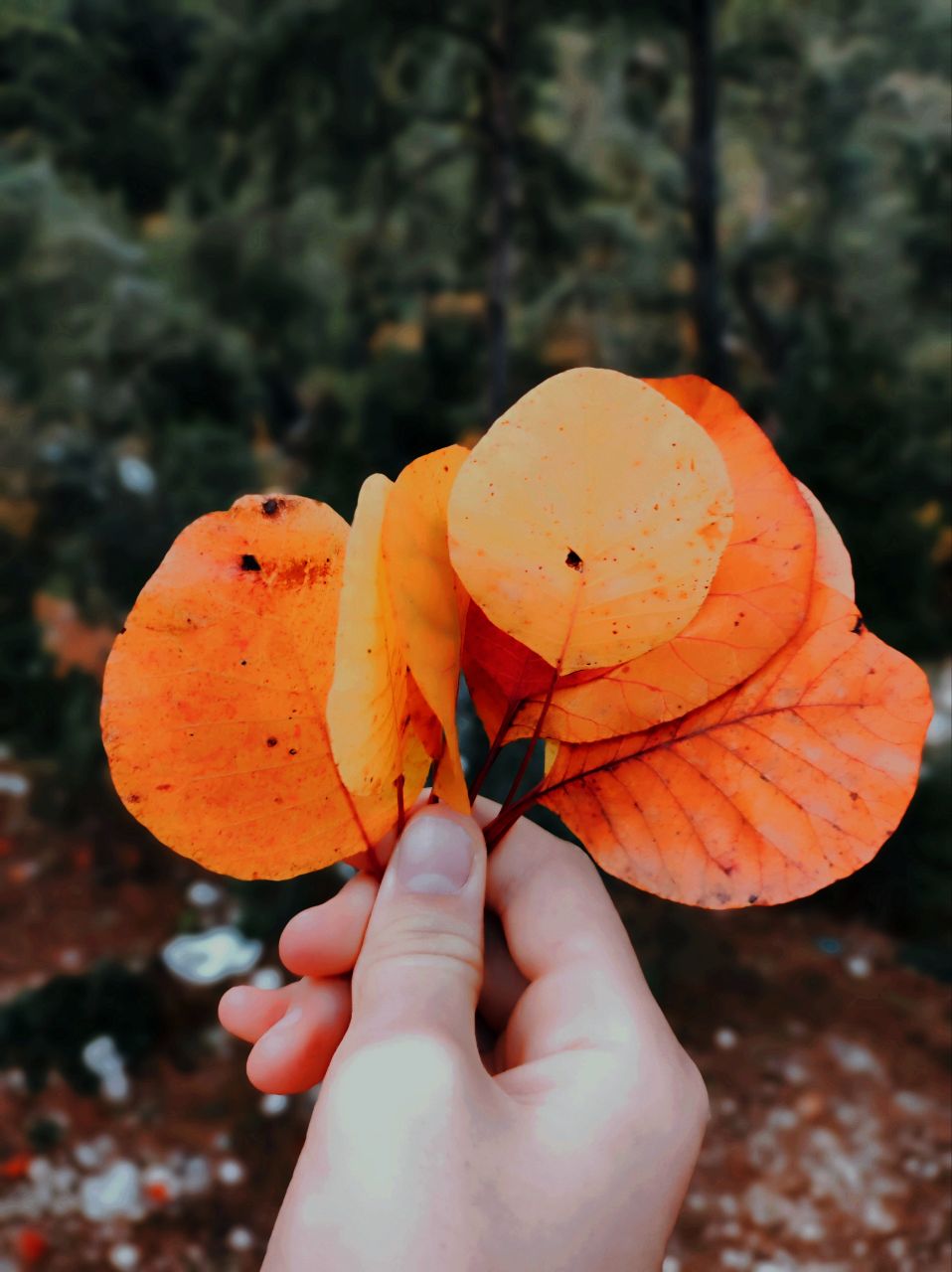 Bye bye everyone! 🏞️🏊