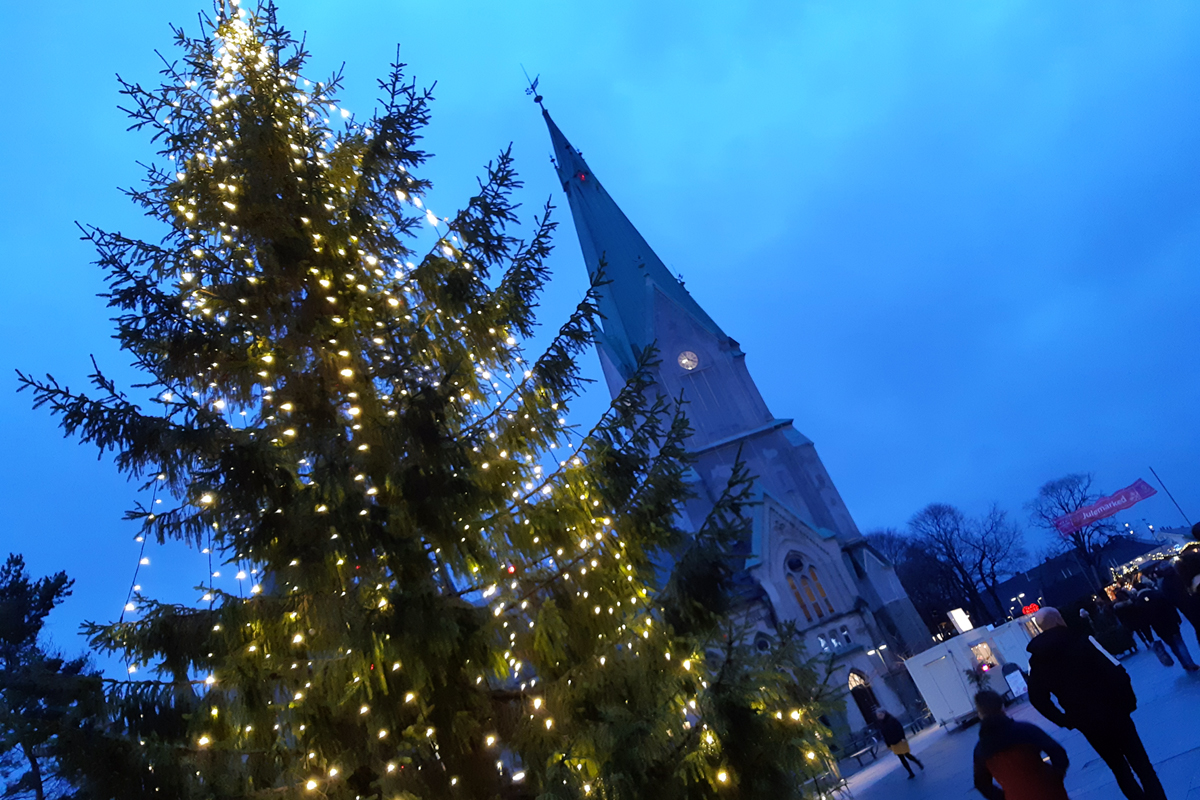 Most of the year 2020 has not gone as planned. It has been about giving up the control we have to live as we usually do, plan as we usually do, go to work as we usually do. The pandemic dramatically changed everything. Norway closed down on March 12th. We have managed fairly well, but now Christmas is just around the corner. Christmas is not canceled, like most other events this year. But we have restriction on how to be together etc. When I walk through the center of Kristiansand, the city looks just like it usually does in December. It is the same decorations that is brought out every year. In a way, it gives a good feeling that something is normal, after all.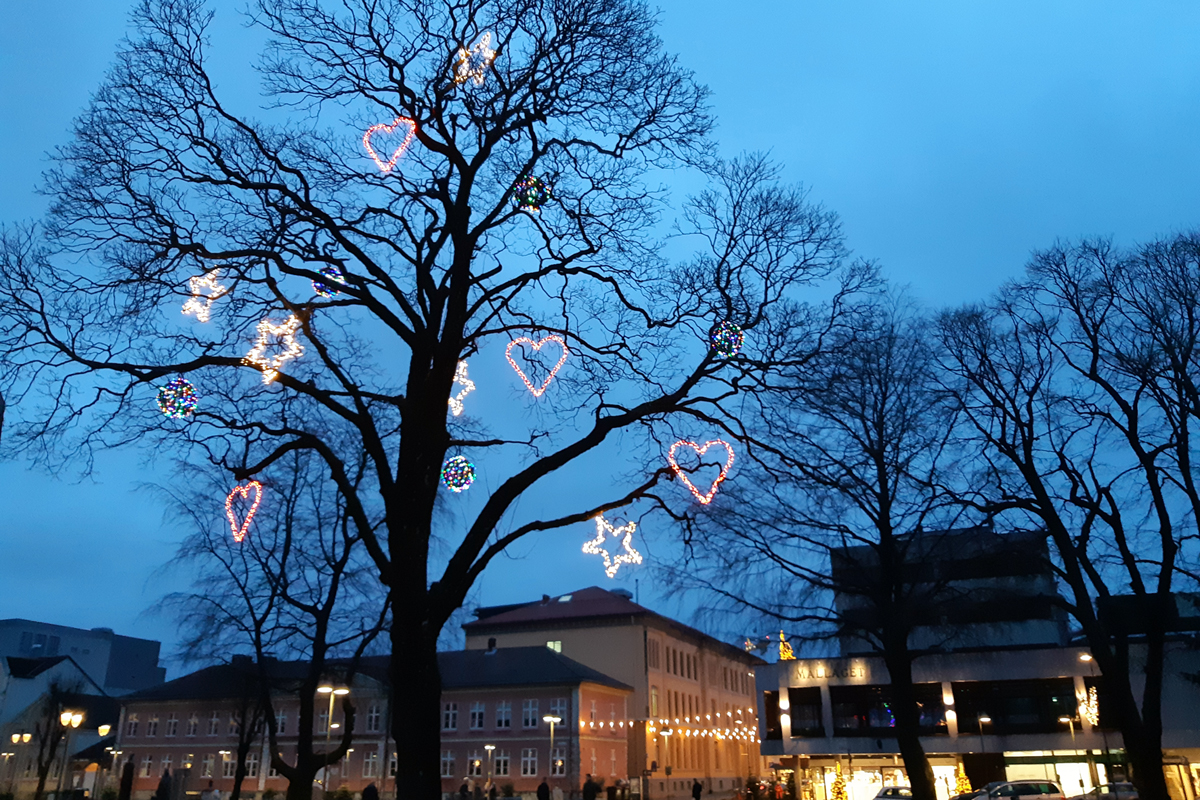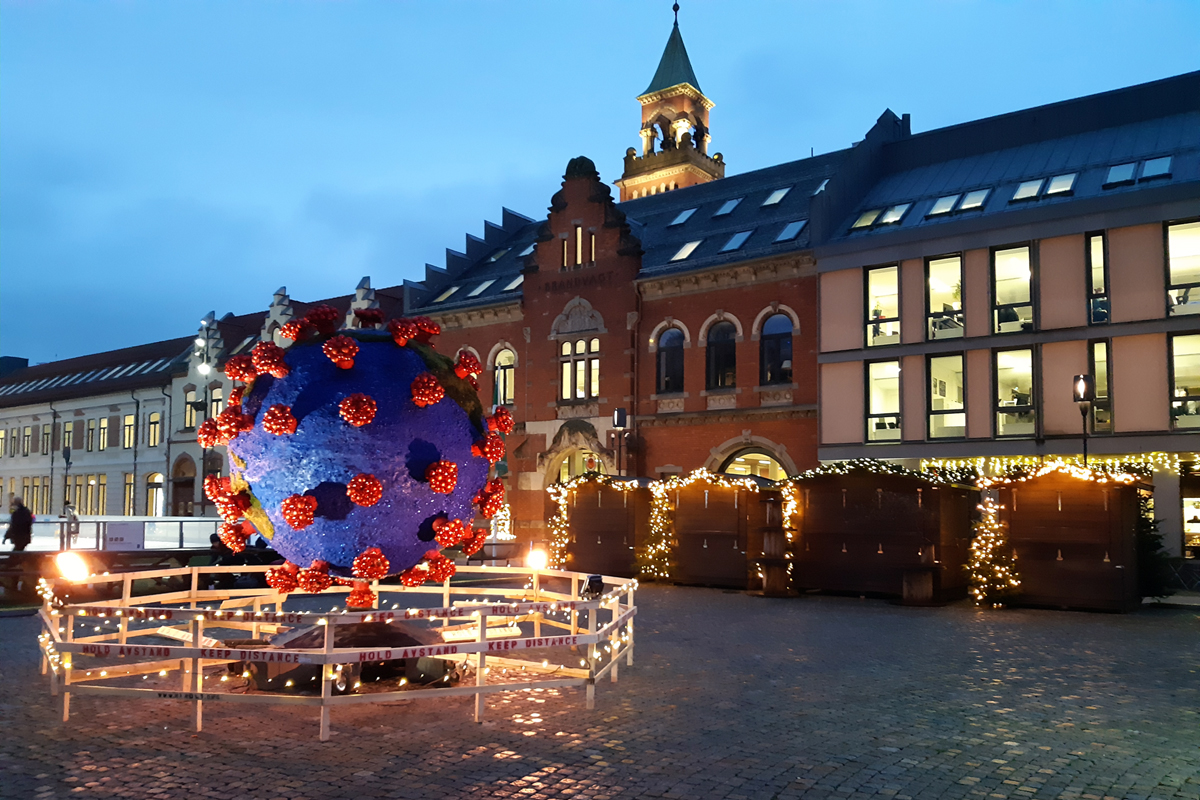 These photos are from the center, in front of the Town Hall. The square is decorated as usual, but also with something new - Corona art...Done by a local artist. I have heard many comments, both negative and positive, but most feel somewhat provoked by this year's art.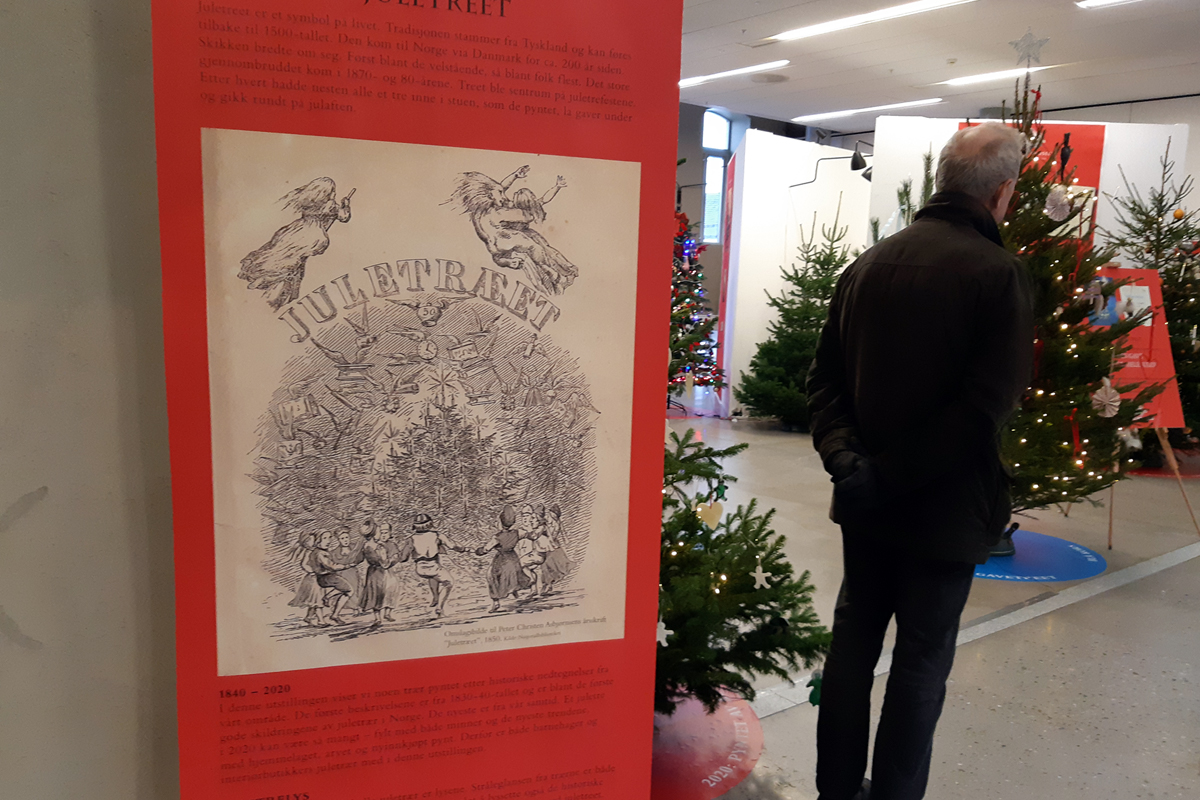 Inside the town hall, there has been an exhibition throughout December under the auspices of the Vestagder Museum - the story about the Christmas tree. One saturday afternoon in December I joined a guided tour. Where did this tradition come from? It came from Germany and dates back to the 16th century, but it was first approx. 200 years ago it came to Norway and Denmark. At that time, only the rich had a tree, but eventually it spread to the rest of the population. In the 1870s and 80s, almost everyone had a tree in the living room. The exhibition shows different trees from different eras and how they were decorated. It has been possible to do this on the basis of historical documentation and records that describe in detail.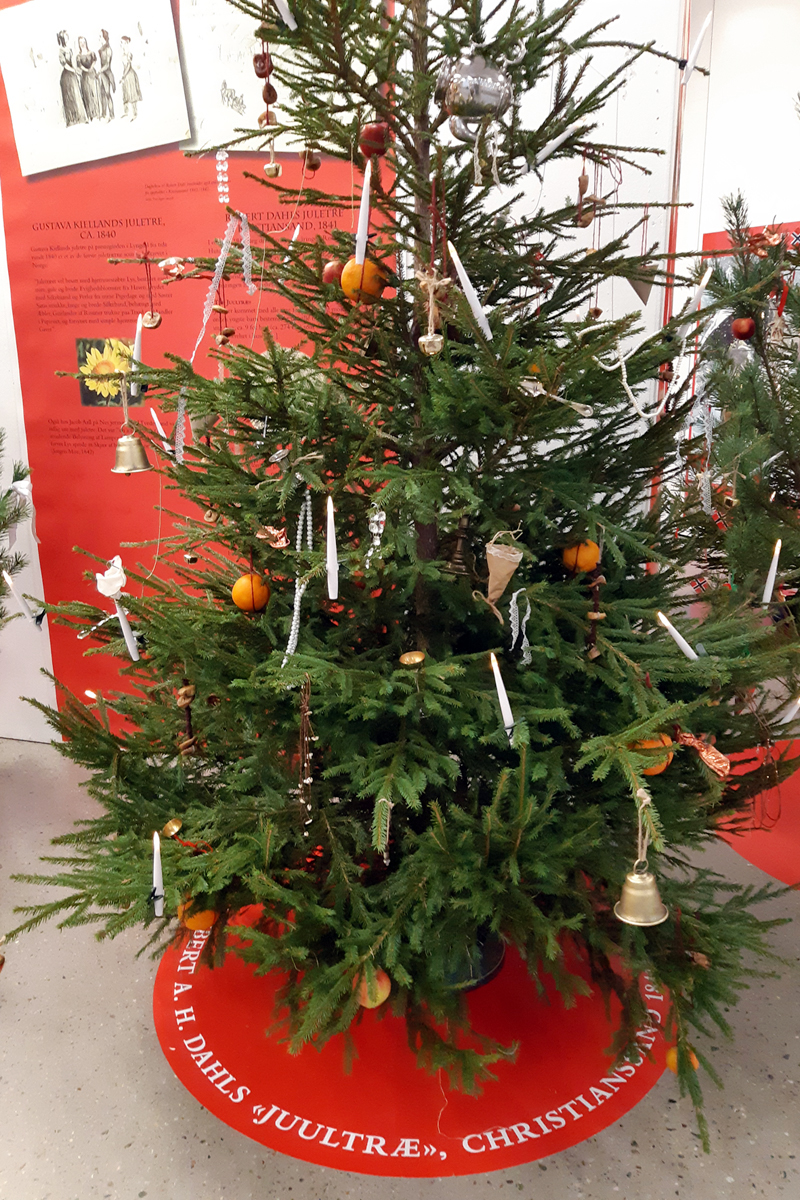 1841
In 1841 a young Scottish boy arrived in Kristiansand. He was going to live with family for some time. While he was here, he wrote a diary. It is preserved and describes in details how the tree was decorated.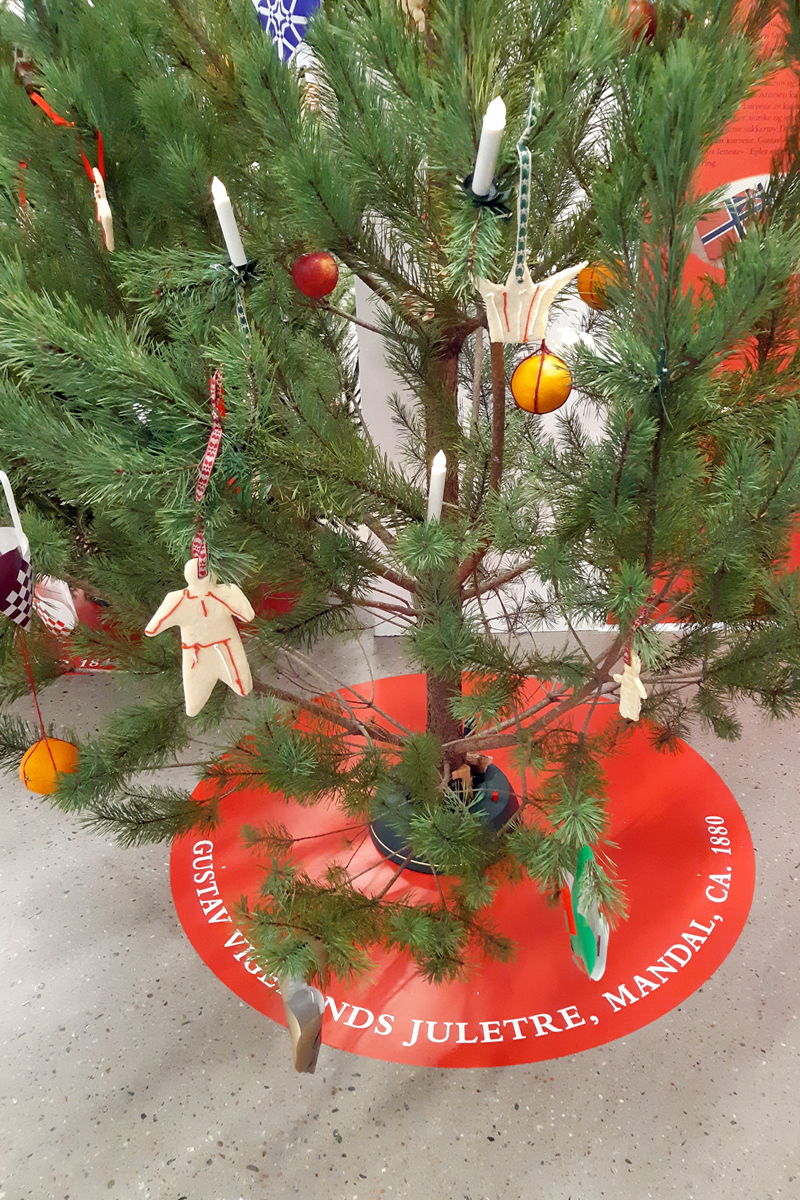 1880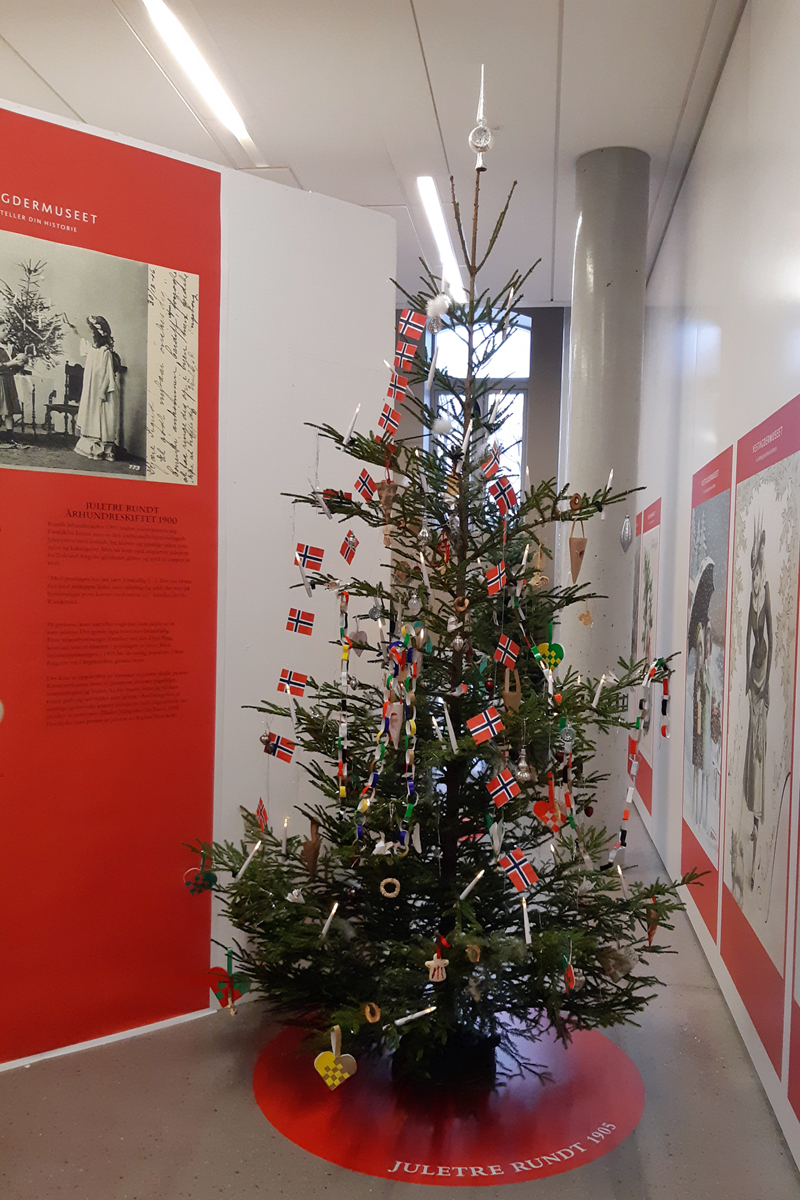 1905
The most important thing on the tree, however, are the lights. They are both symbolic and aesthetic. In the north - as here in Norway - December is a dark month and before people got electricity they had to do with little light. When they could light a lot of candles in the middle of the living room in December, it must have been a magical feeling.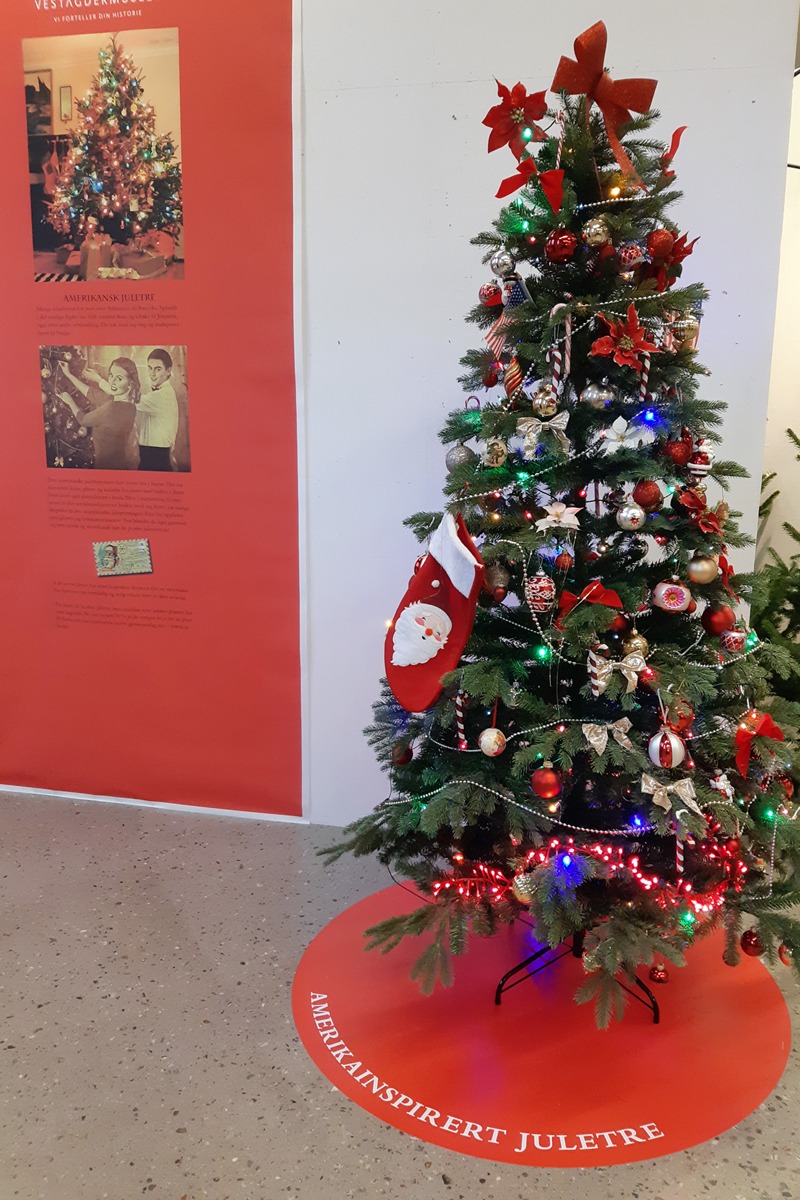 American inspired tree
An American inspired tree. Many Norwegians from southern Norway (Lista) crossed the Atlantic to the United States from the 1890s to the 1960s. Most of them for work reasons. But after some time many returned to Norway, bringing with them American traditions.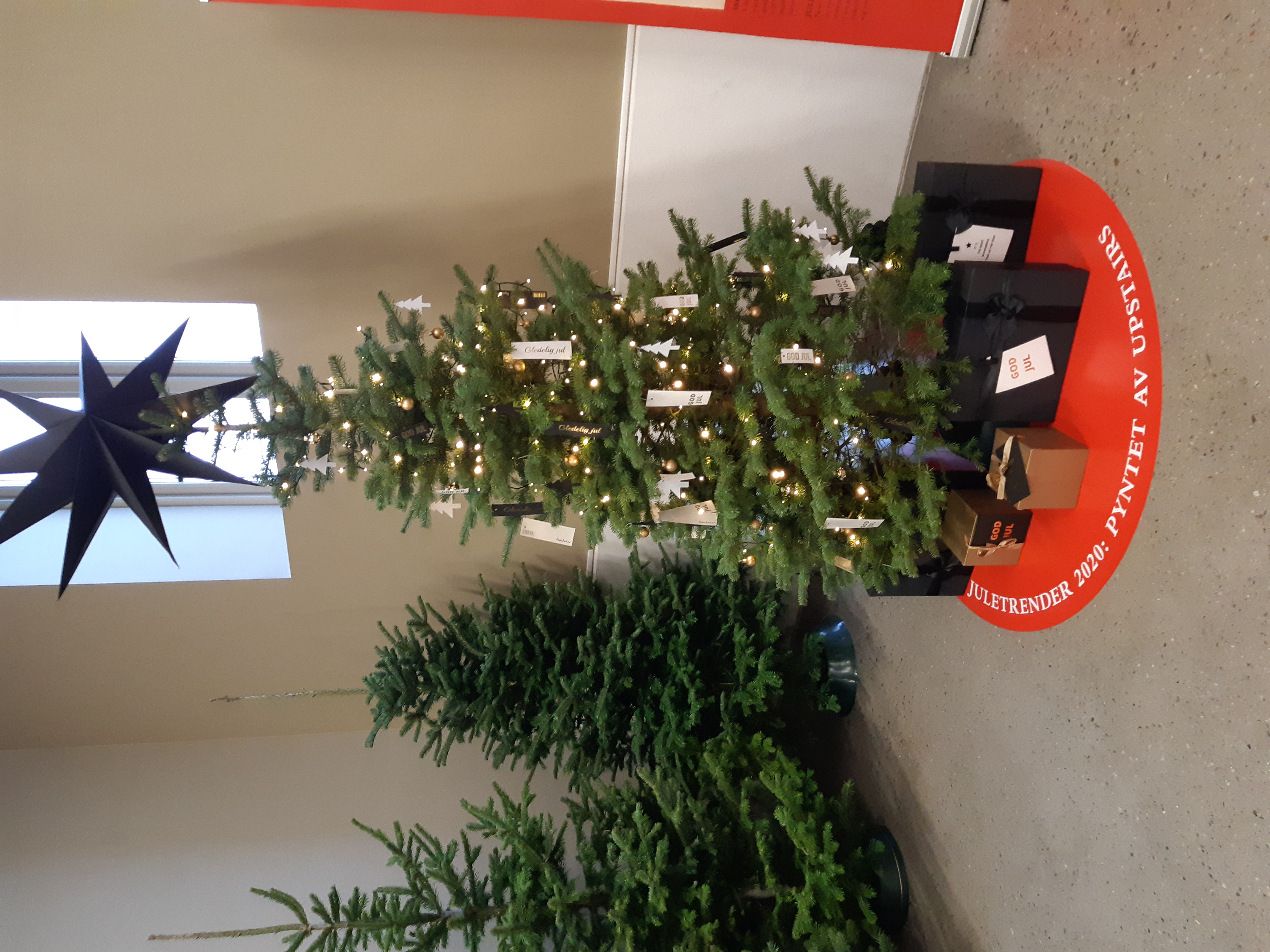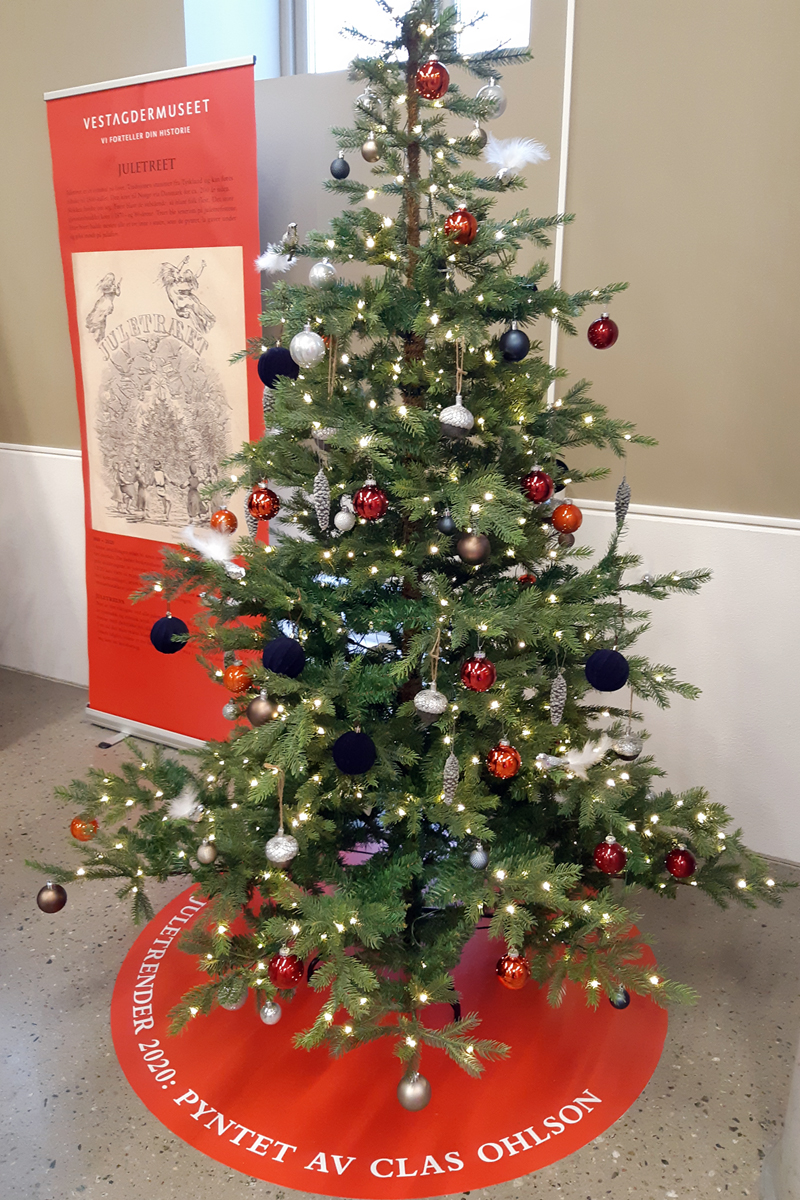 These two are from 2020, decorated by two different shops in town. We clearly see how the style changes as the years go by.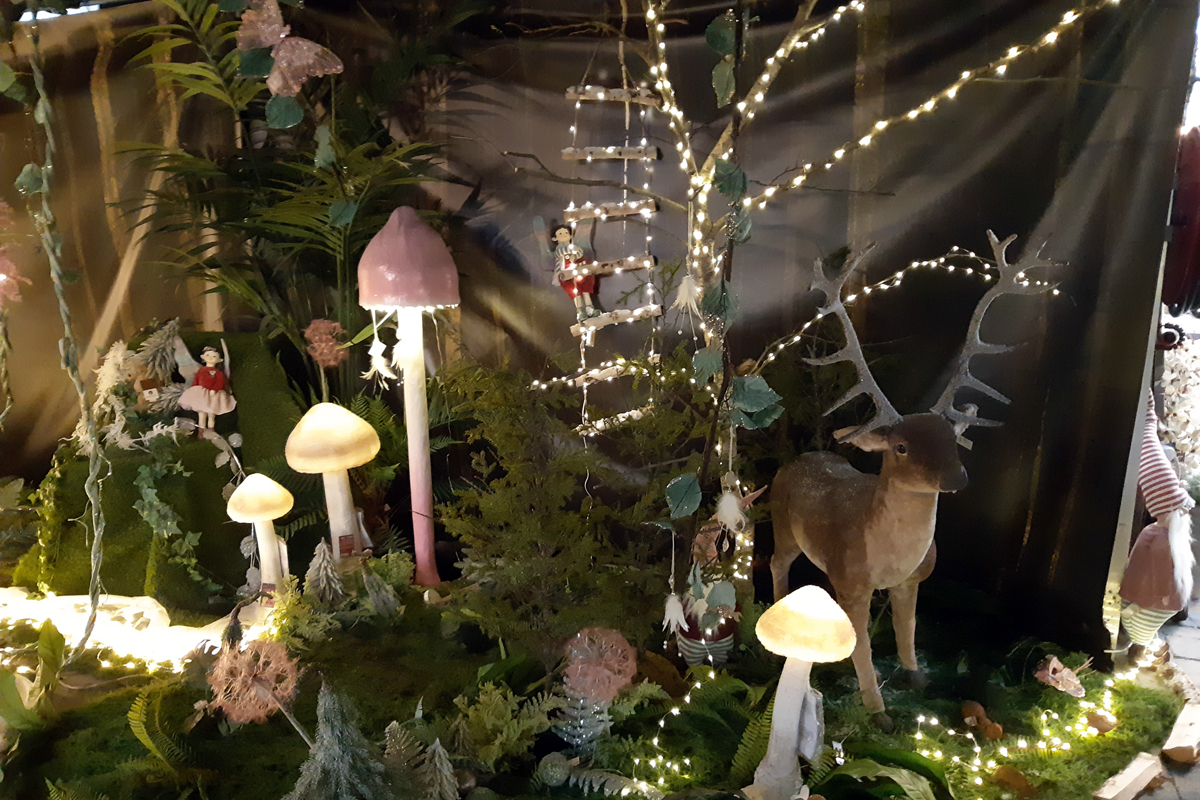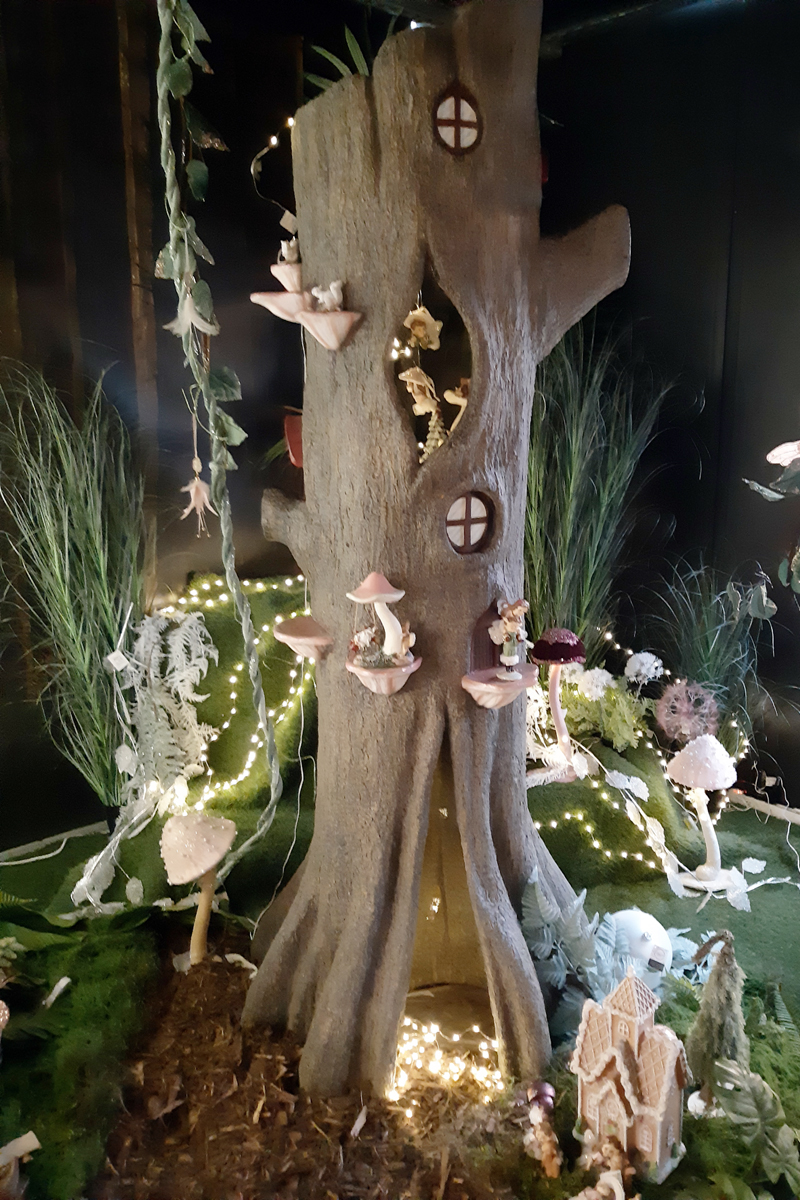 Last sunday I went to another exhibition - to Hageland plant center. I was really only going to buy candles and some spruce branches, but ended up taking the trip around the whole facility. This year they have quite an amazing Christmas exhibition that is worth paying a visit.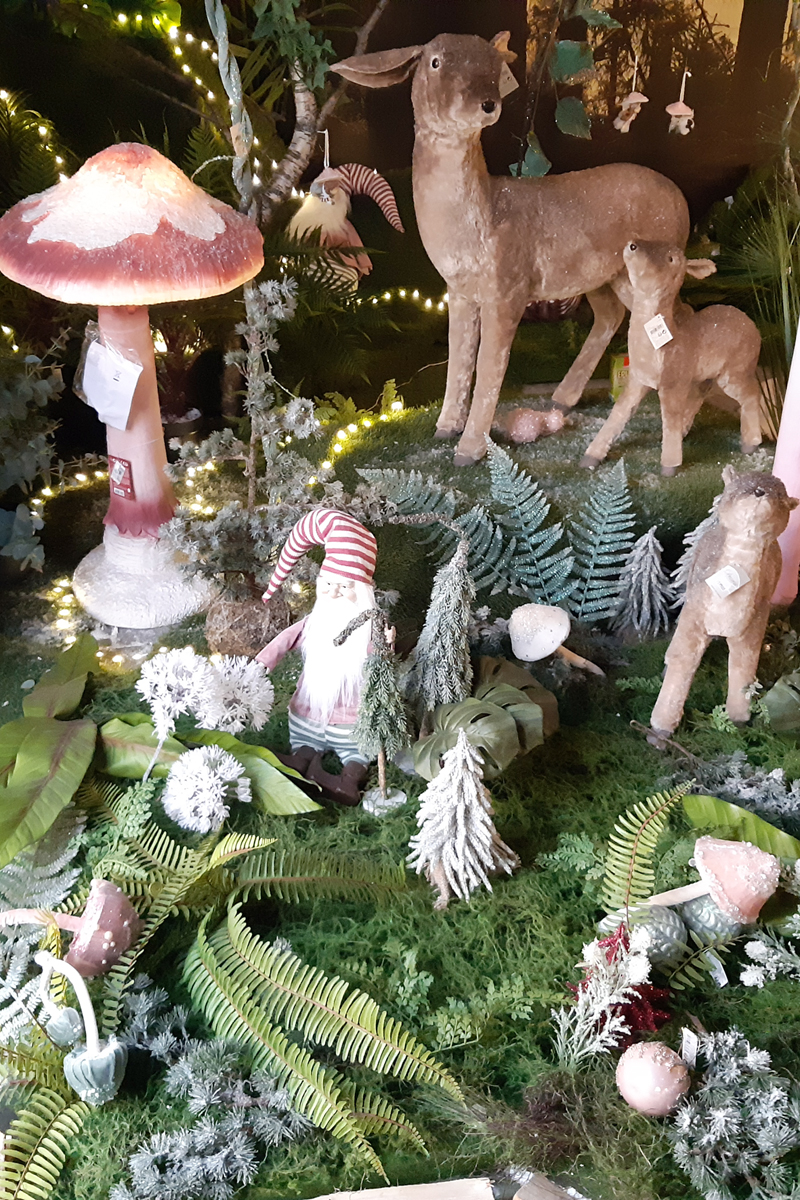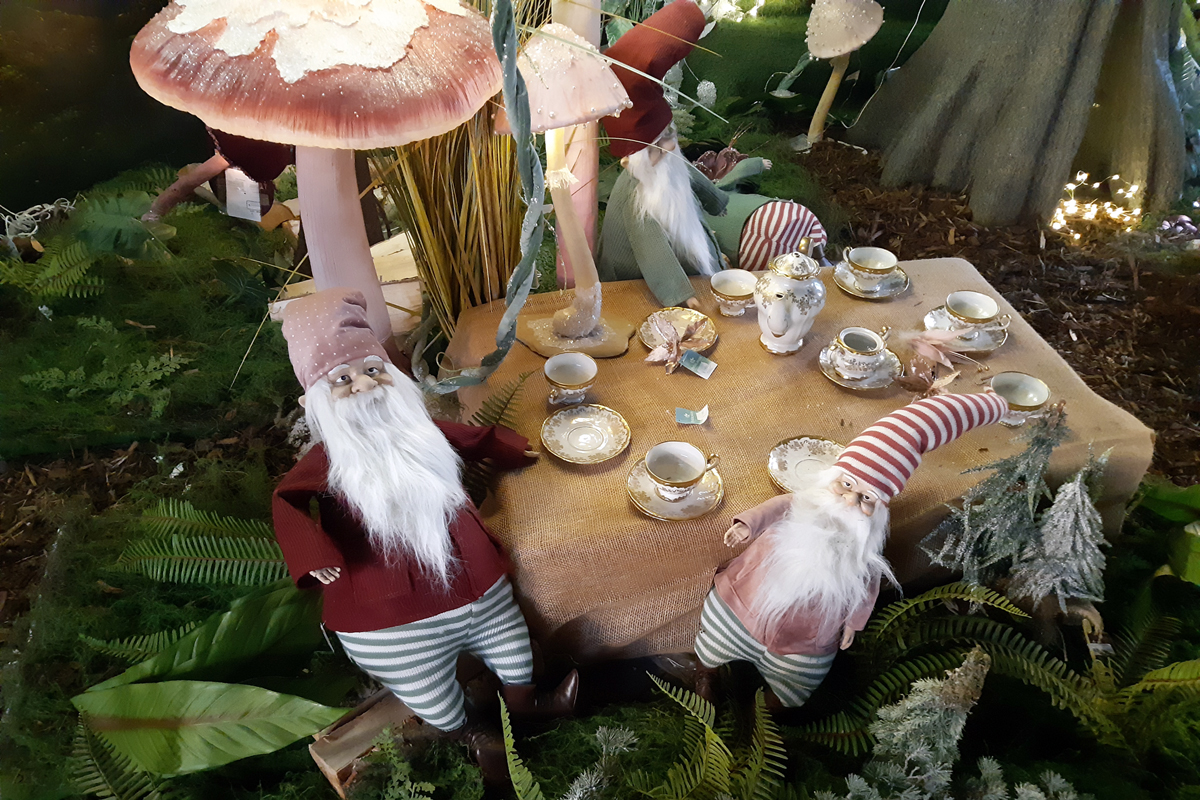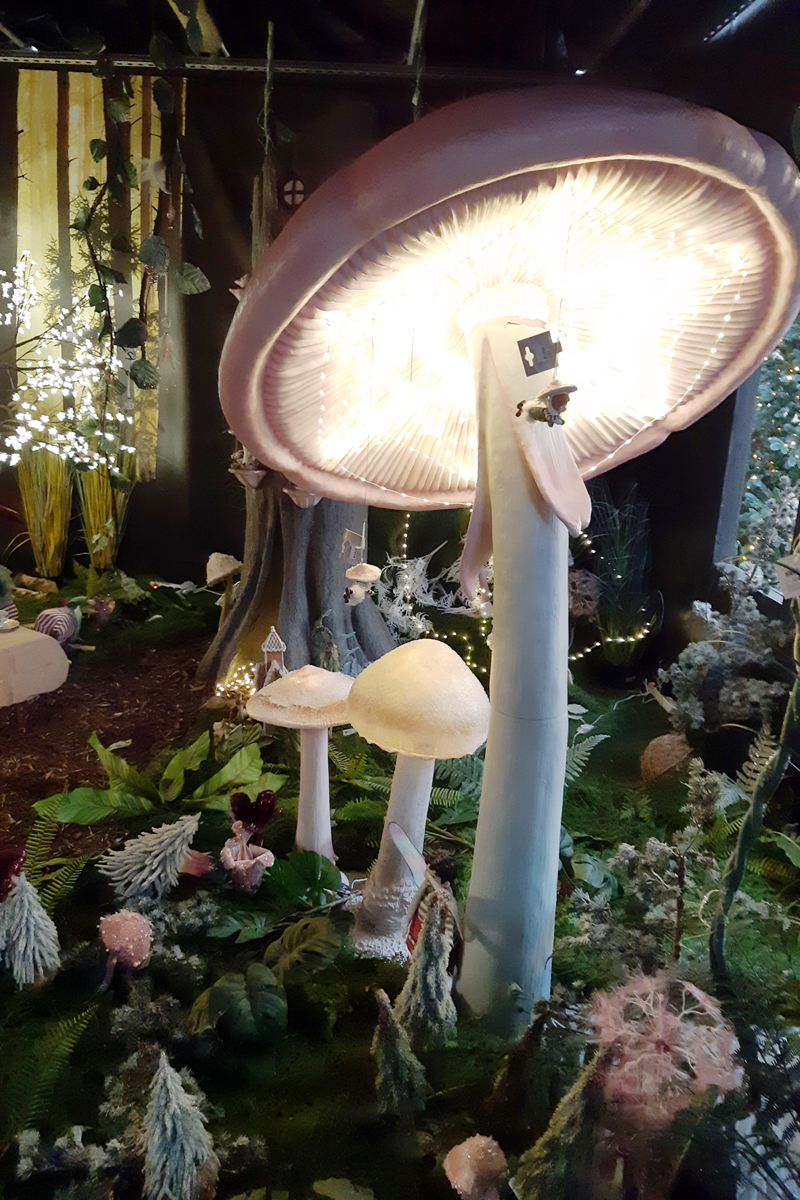 The traditional Christmas markets has been canceled due to the fact that too many people will be gathered together. But that only means that the city has been creative and found other alternatives. In any case, it will be Christmas this year as well.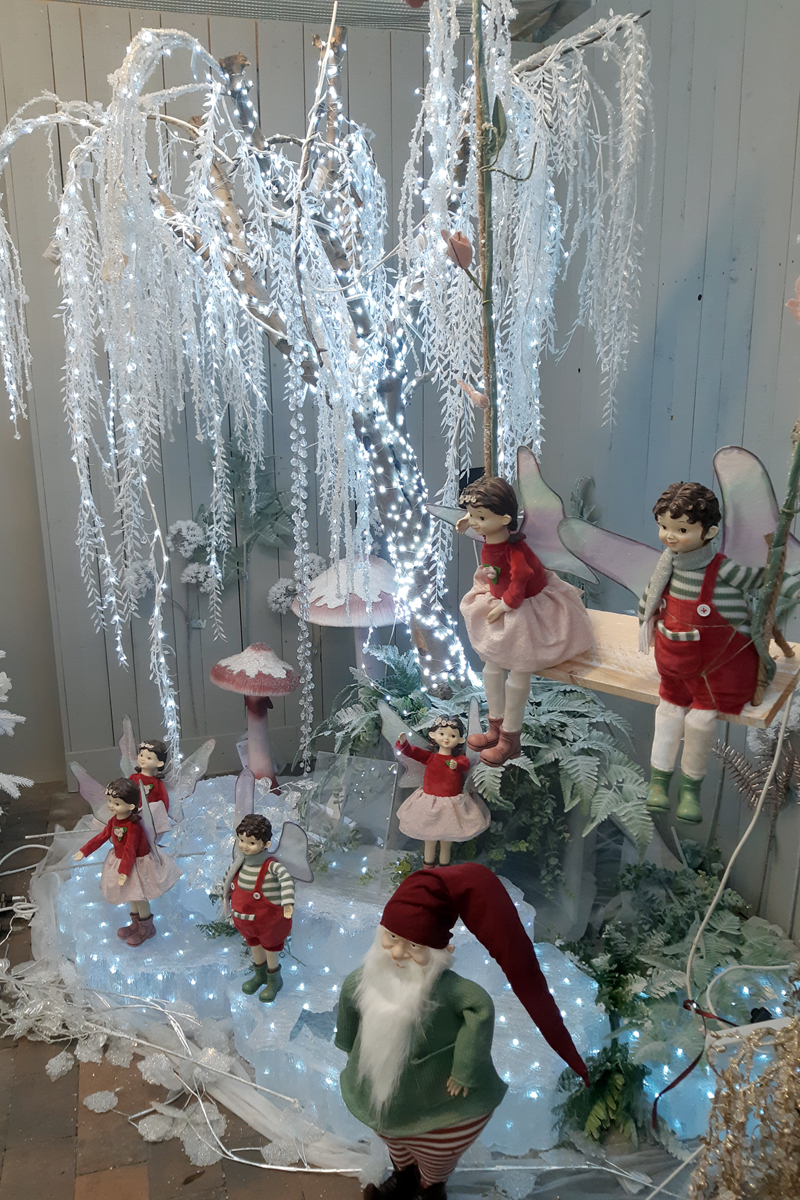 Merry Christmas from Norway
Please do follow if you want to keep up with my next travel story. Any upvotes or resteems are hugely appreciated!
Latest travel stories, check out :
Scotland – How to spend a day in Kirkwall (Orkney)
U.J
Kristiansand, Norway
All the photoes are mine, Ulla Jensen (flickr, Instagram and facebook)
[//]:# (!pinmapple 58.147583 lat 7.997157 long Norway – It looks a lot like Christmas in Kristiansand (16 photos) d3scr)
Read about us? // Main page!
Latest content: Travel, Art, Food, Article, Poetry