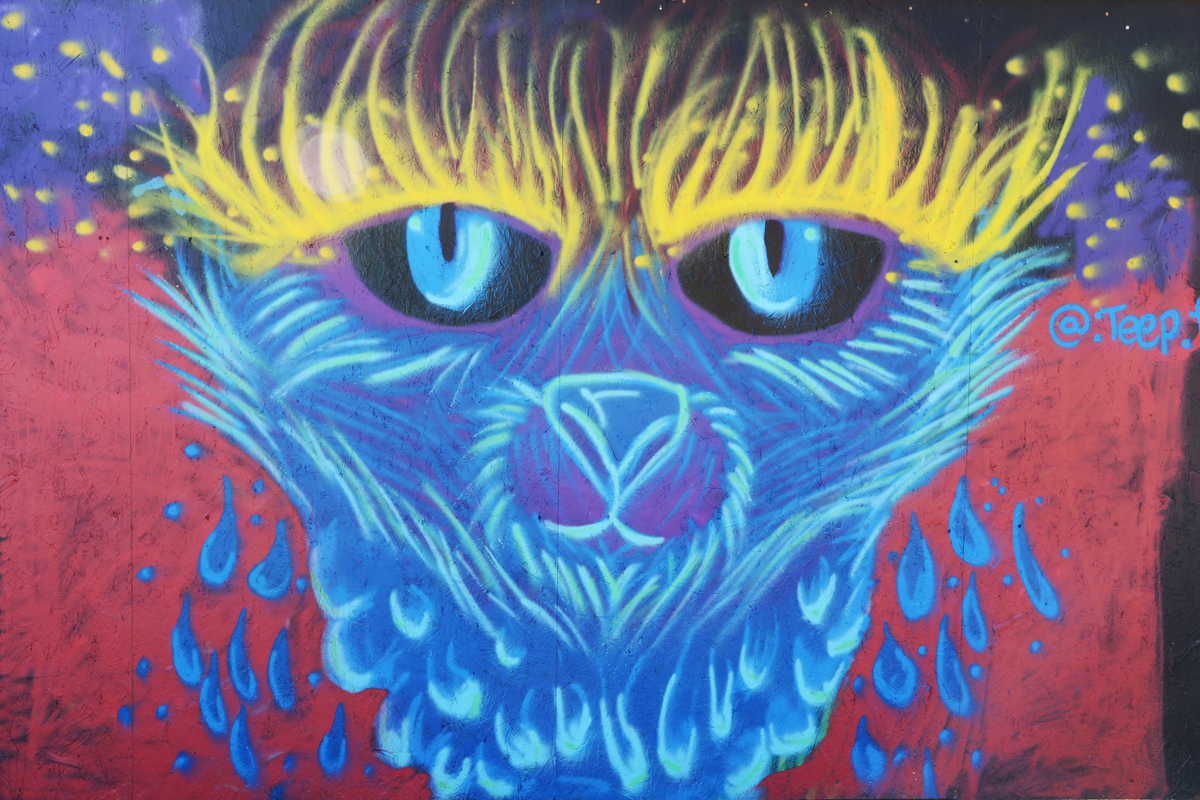 An old silo is going to become an art museum. The intension is to give the inhabitants in Kristiansand spectacular art exhibitions. While we wait for the building to get finished and filled with art, the walls around the construction site have been filled with art. Local artists, as well as pupils at the art school have contributed to it. These exterior exhibits have been replaced periodically. Since the process started, I have been here many times and each time I see some are new.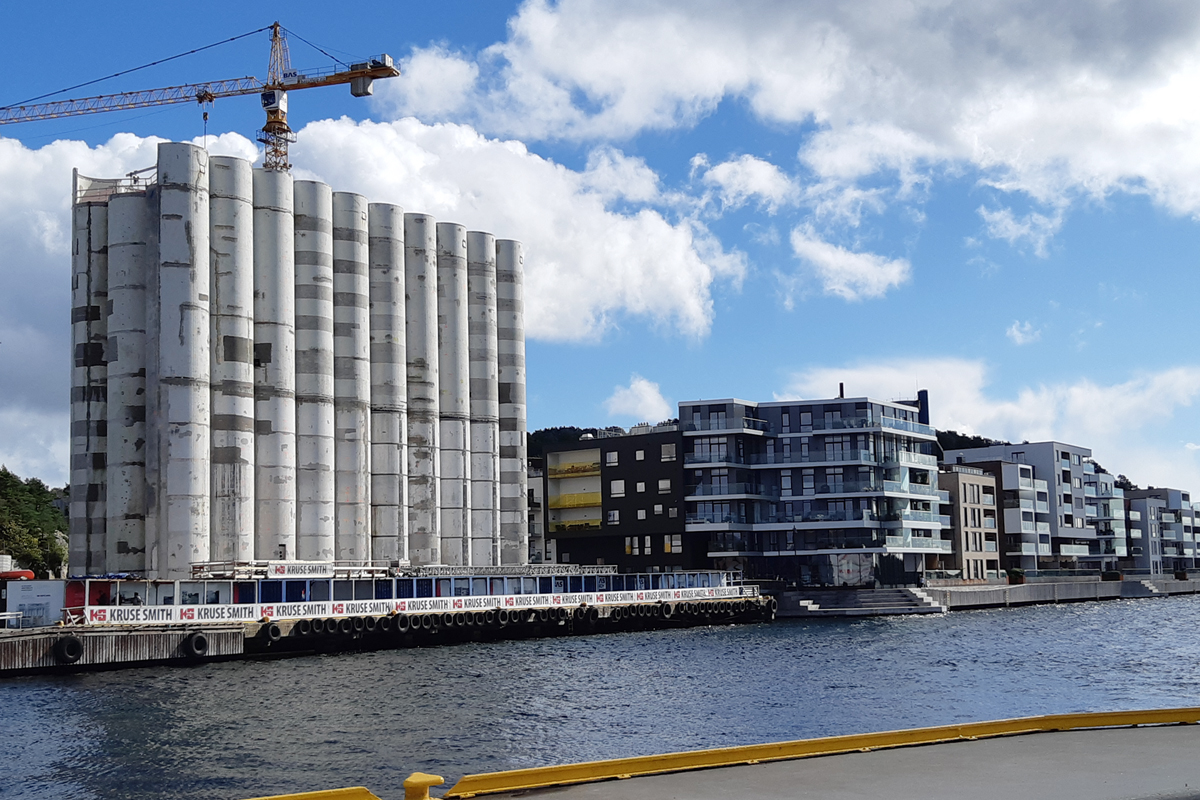 It used to be a grain silo. When it was built here by the quay in Kristiansand, the architectural inspiration was American grain silos and German functionalism. In 1935, when it was built, it was probably Southern Norway's most important functionalist building. Because of its height and location at the harbour, it's one of those building we can see from almost anywehere in the center of town.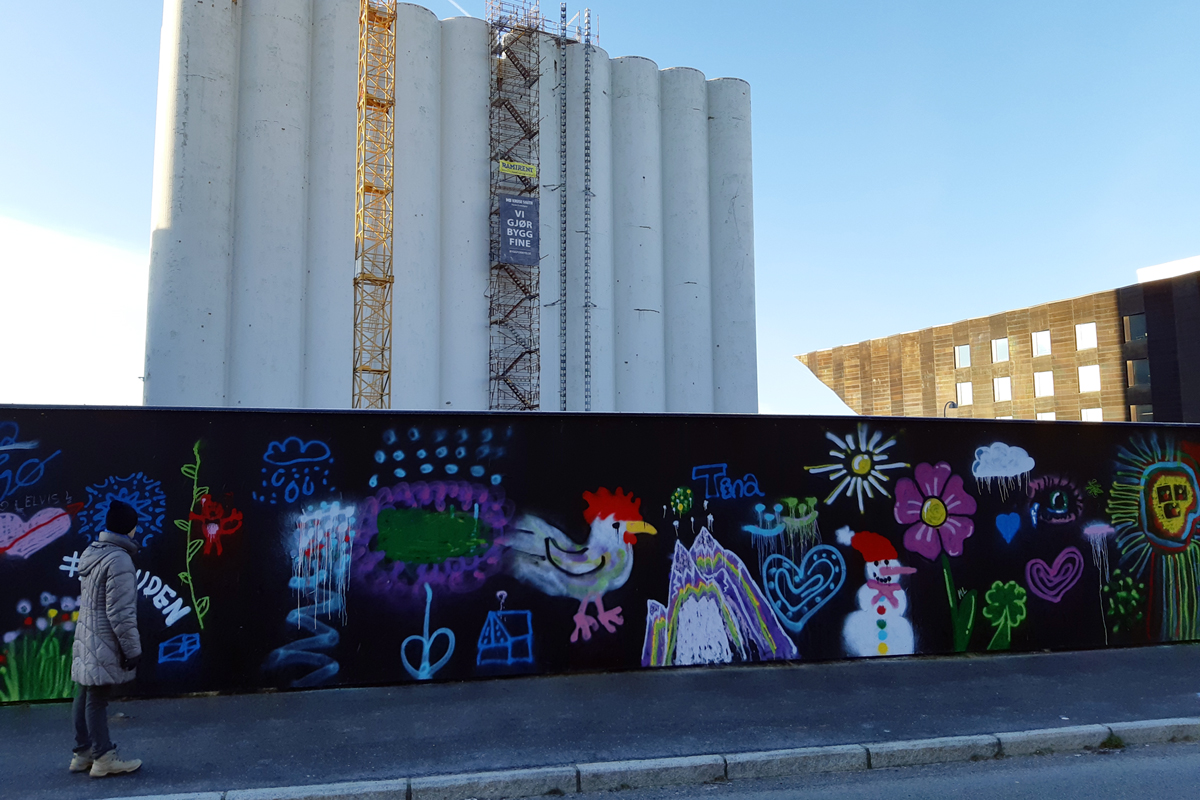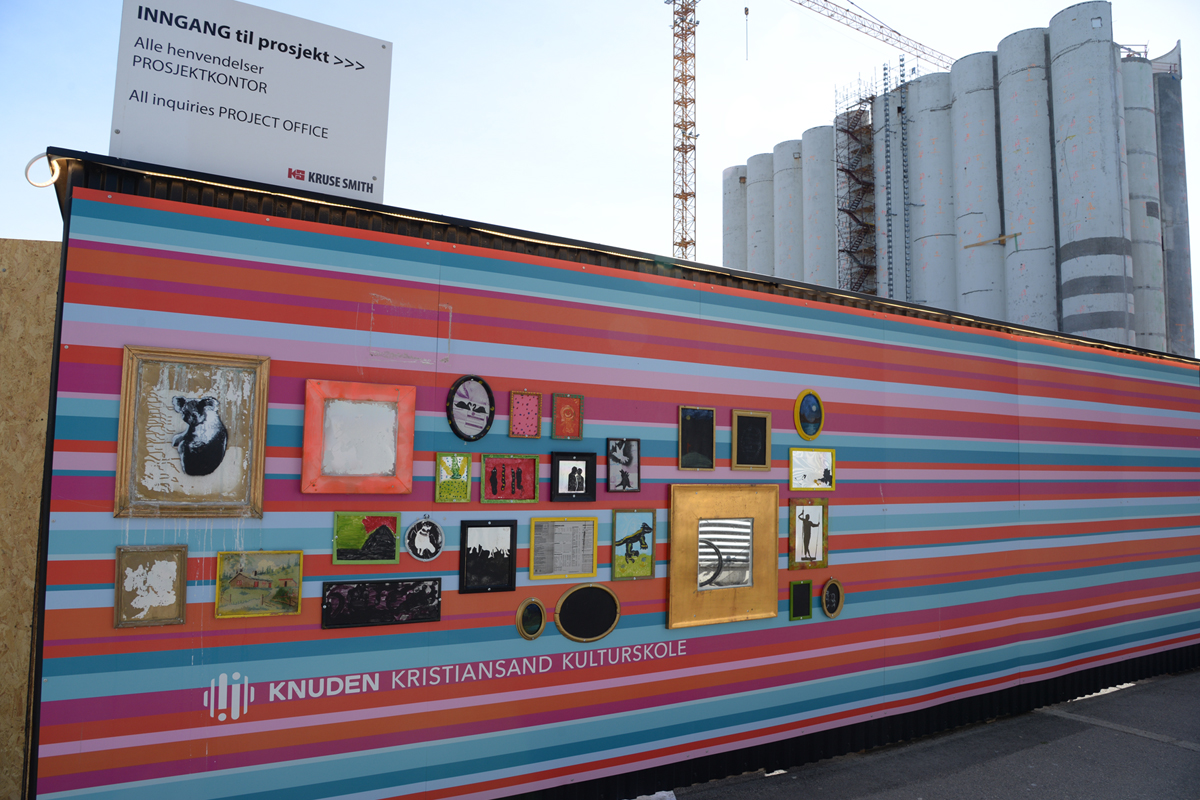 Knuden Kulturskole (art school)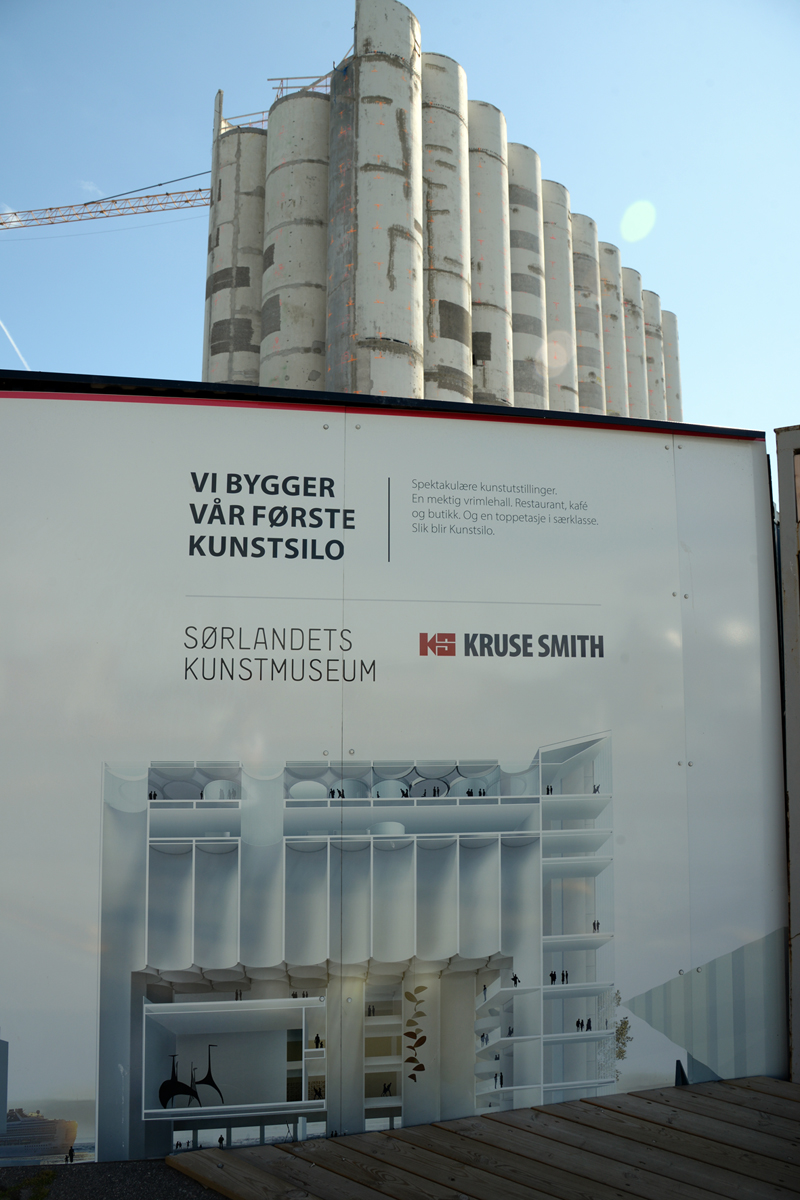 For safety reasons there is a fence around the construction site. Along one wall facing the harbour, there are posters with old pictures from the time when the silo was built. In addition to a couple of posters that show what it will look like inside when it is finished. In addition to art exhibitions over several floors, it will also contain a restaurant, café and shops.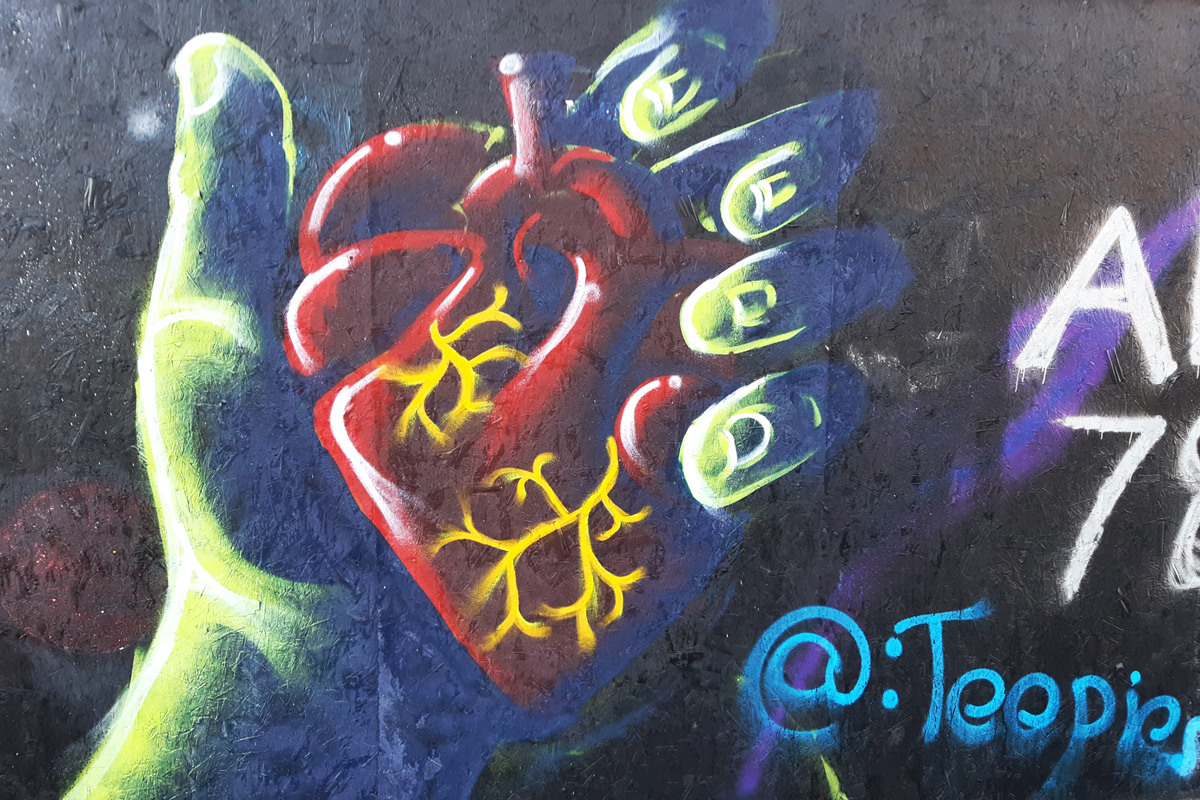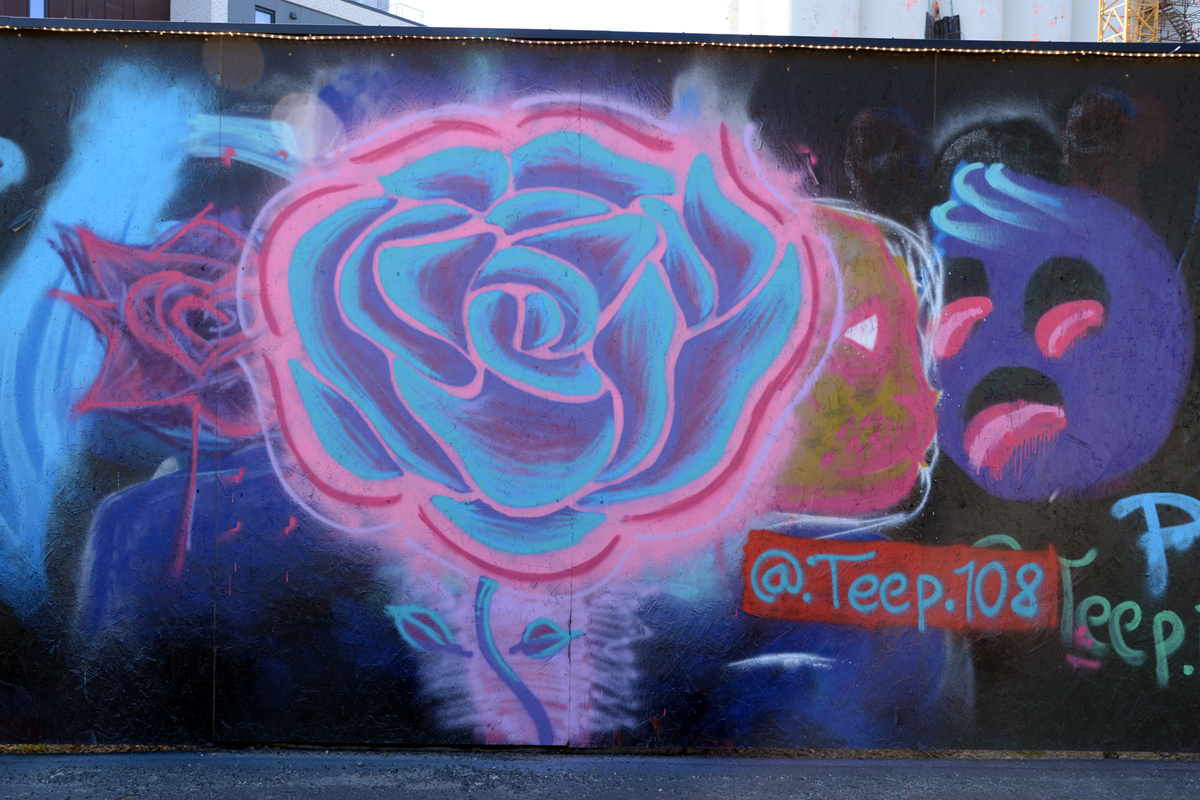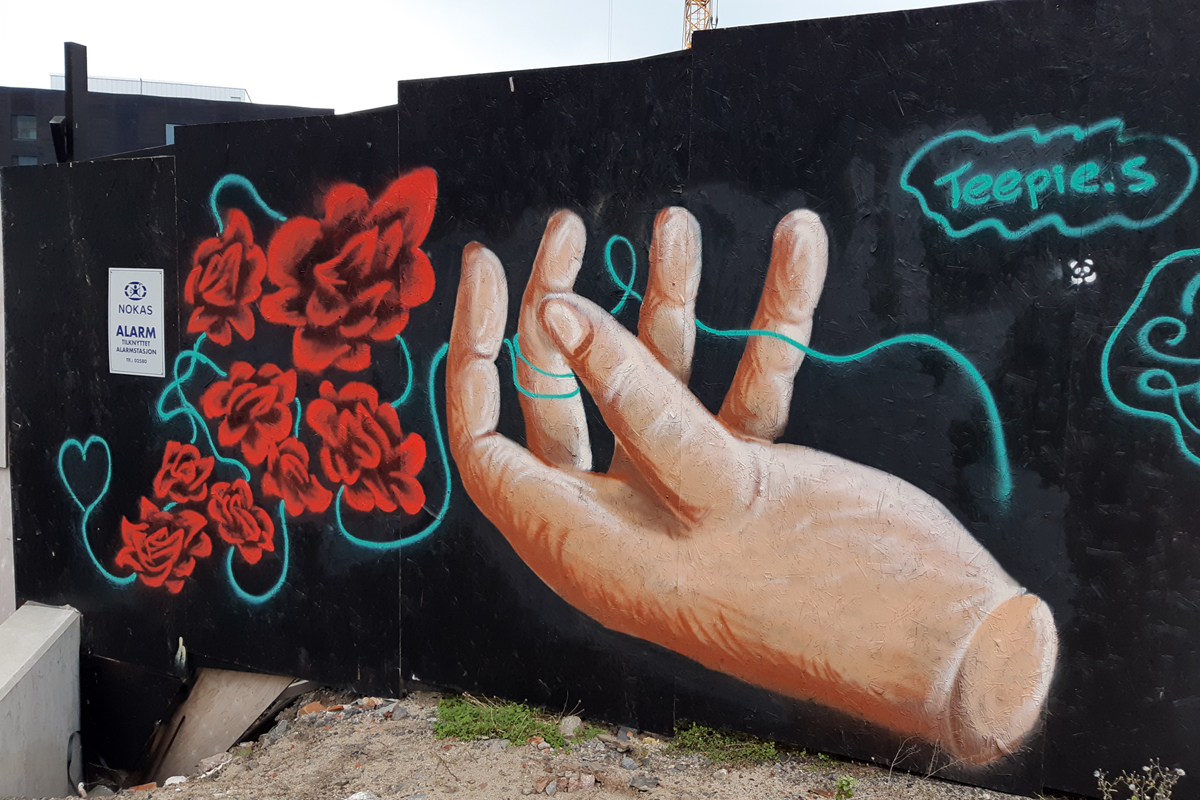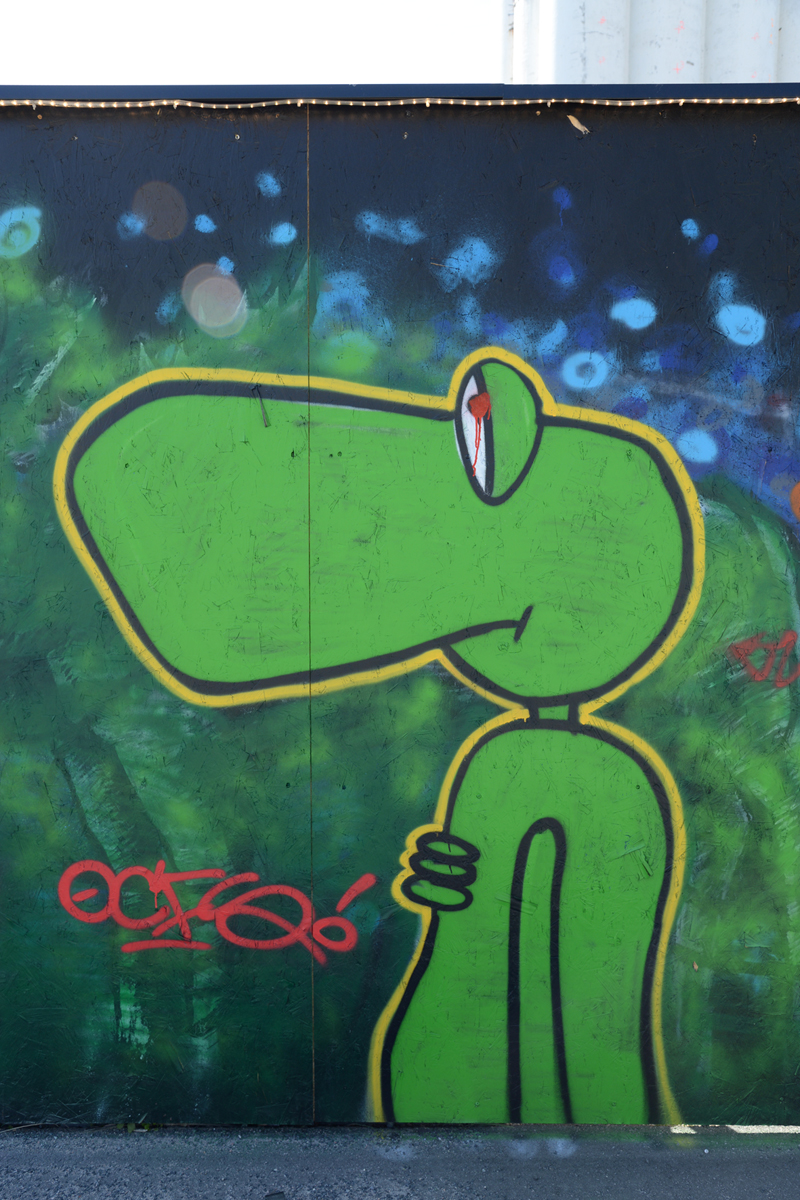 Well known local artists are responsible for these outdoor paintings but aslo pupils at «Knuden Kulturskole» has contributed. The school is a municipal cultural school for children and young people that teaches subjects as music, theater and visual arts.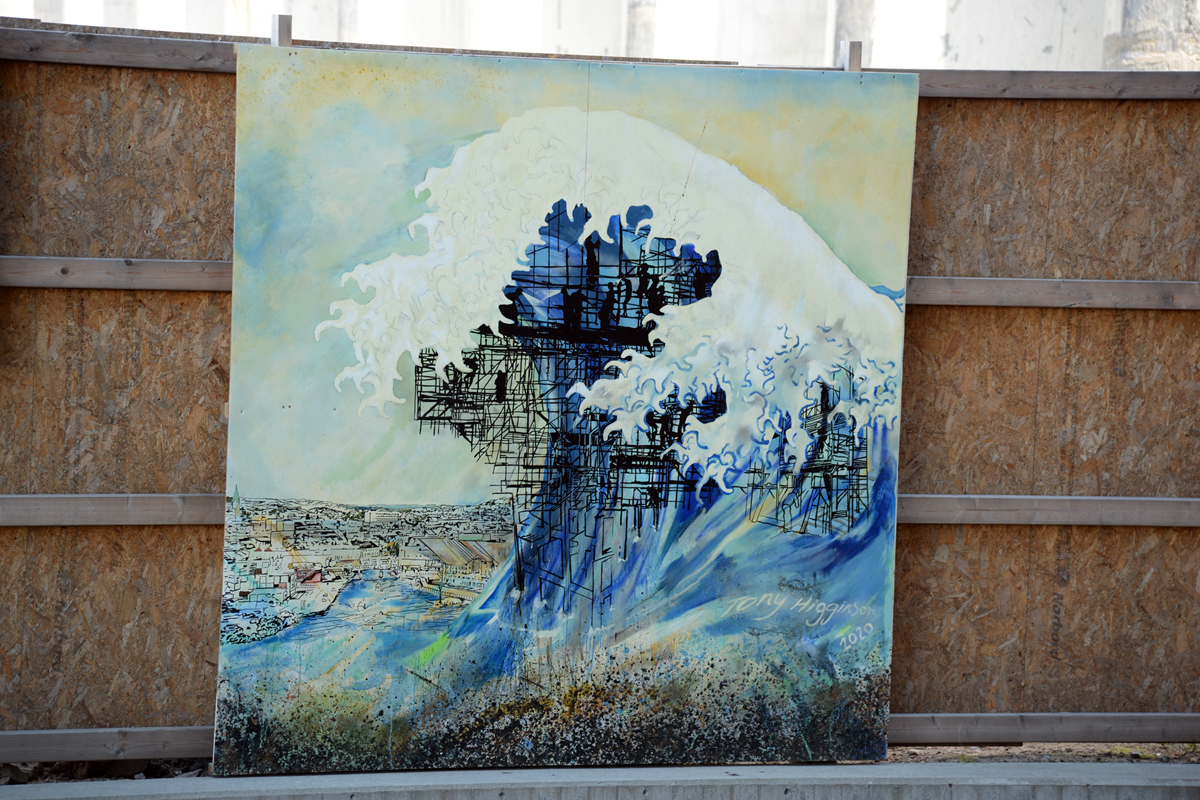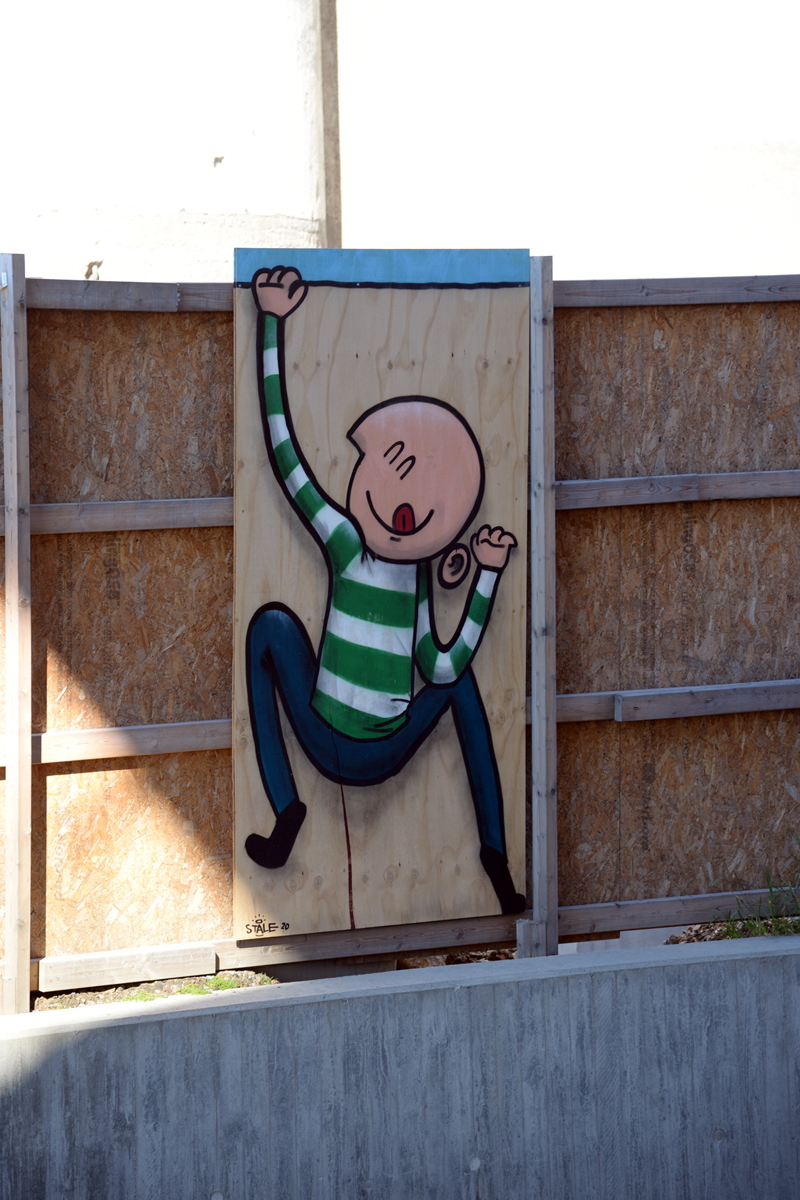 Artist: Ståle Gerhardsen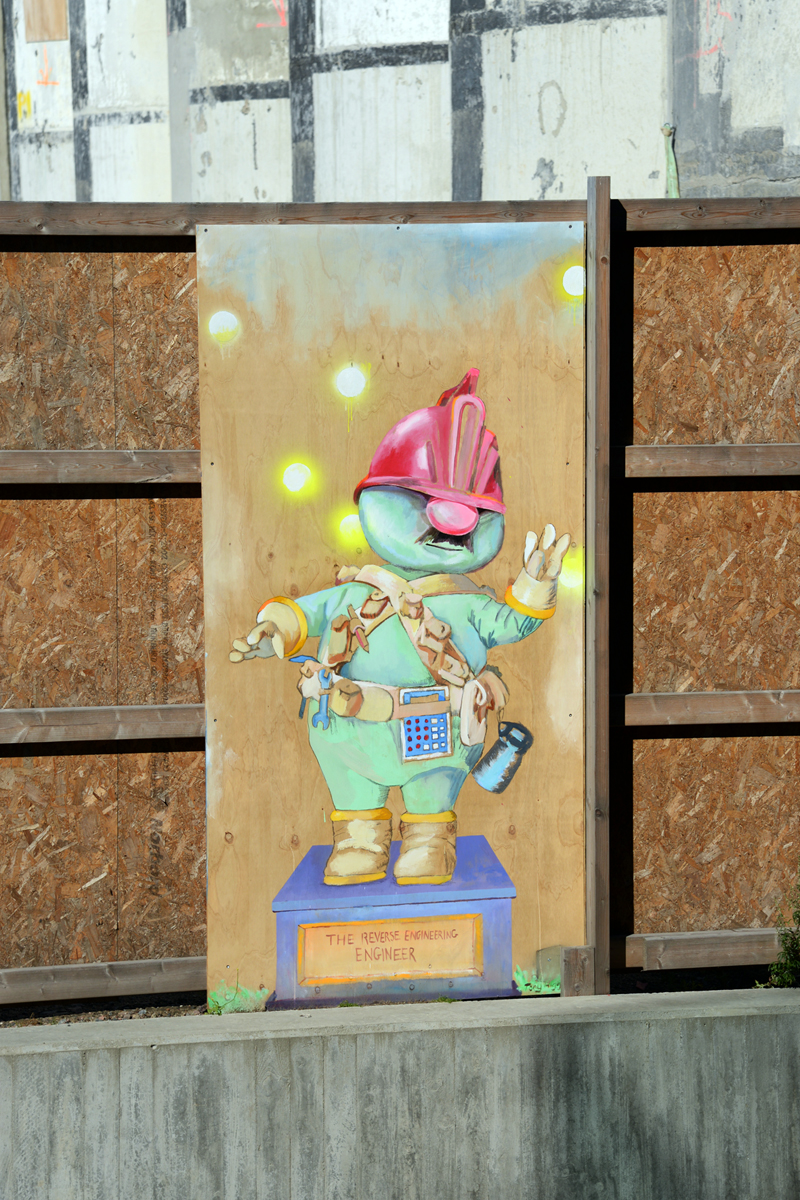 Artist: Engineer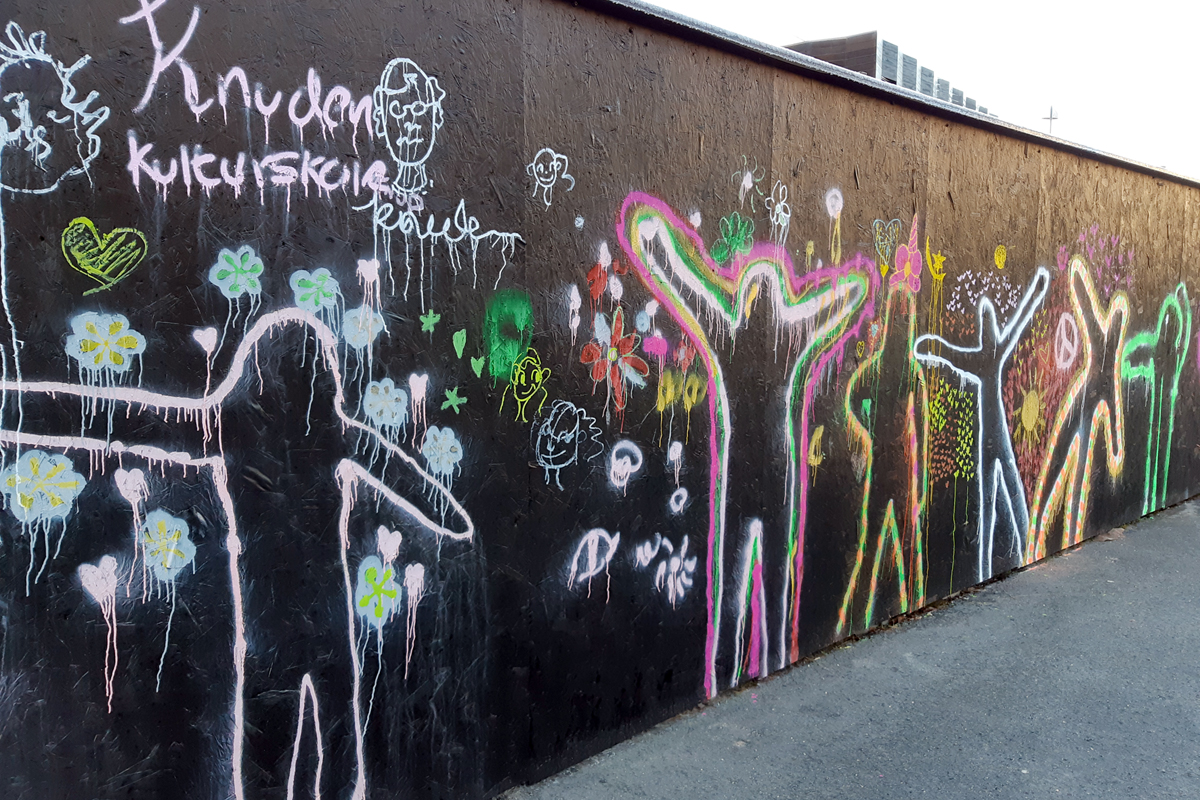 Who came up with an idea of converting the silo into an art museum? It all started with an investor who chose to donate his art collection to his hometown Kristiansand. In the course of 25 years, he has collected art that eventually led to him being left with one of the largest collections of Nordic, modernist art.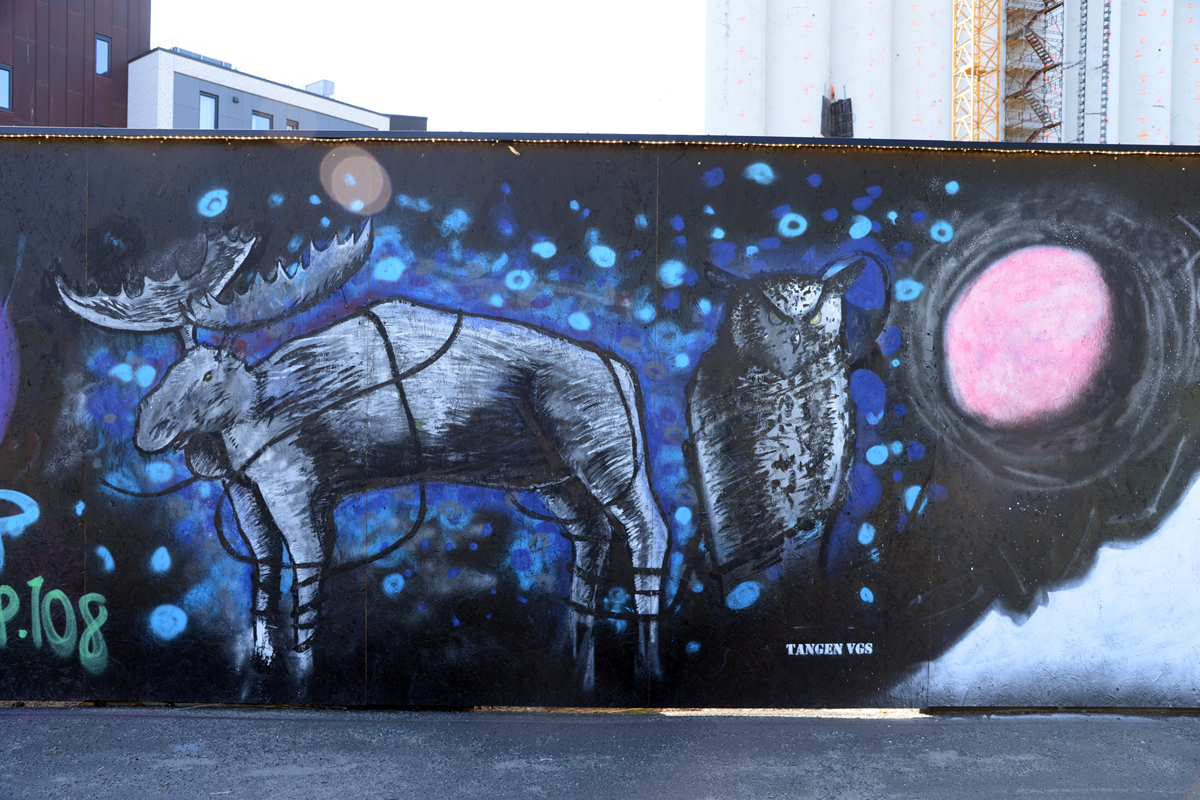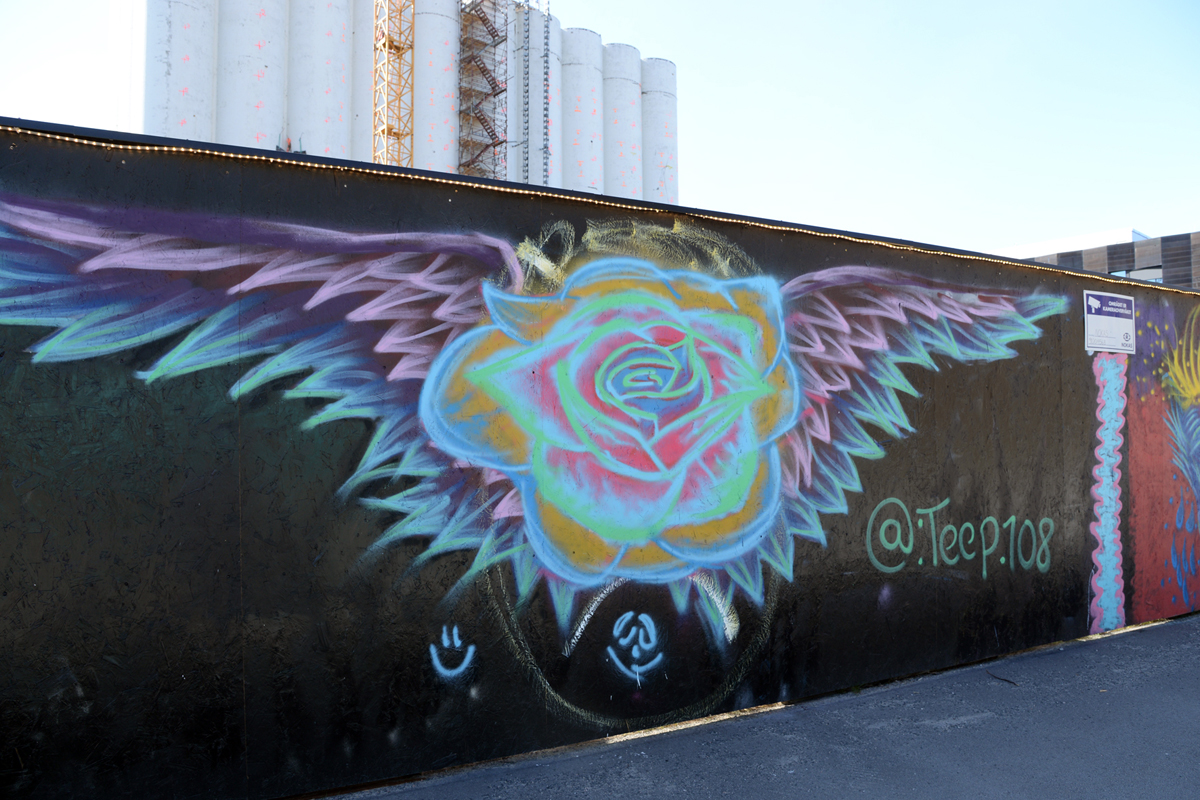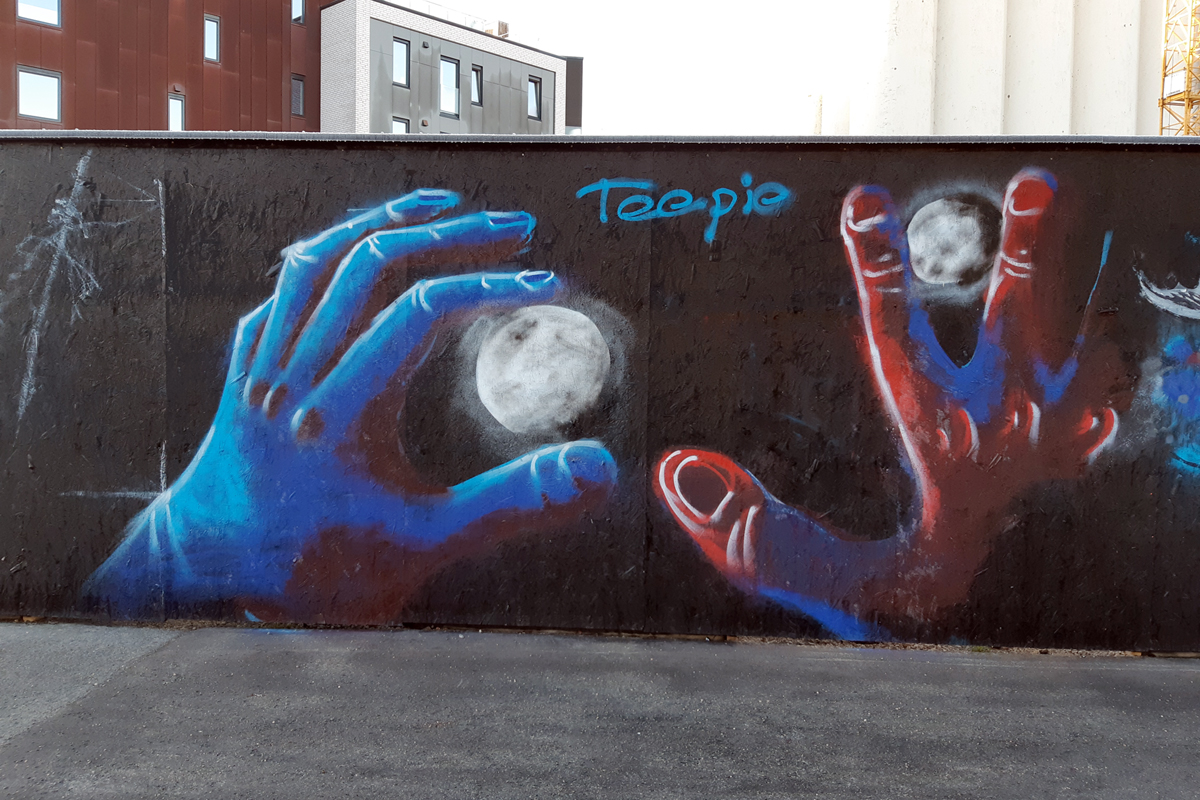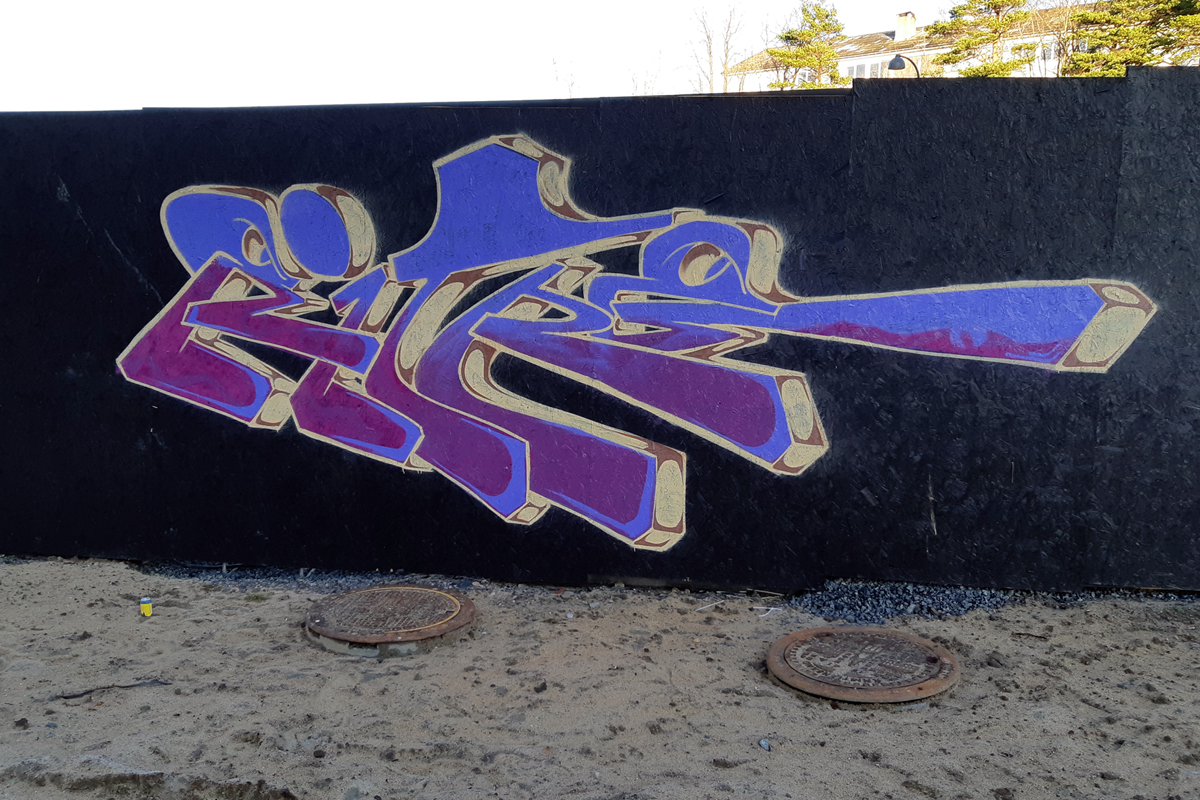 One of the political parties came up with the proposal to build an art silo. But when it became public and thus known to the population, the strong reactions came. Prior to the start of construction, this use of money was a major topic of discussion between people and there was a lot of writing in the media. It was clear that the population of the city has been divided in relation to the usefulness of spending many millions on art. Many people were of the opinion that the money would be more needed elsewhere - like schools, offers for children and young people, the elderly etc.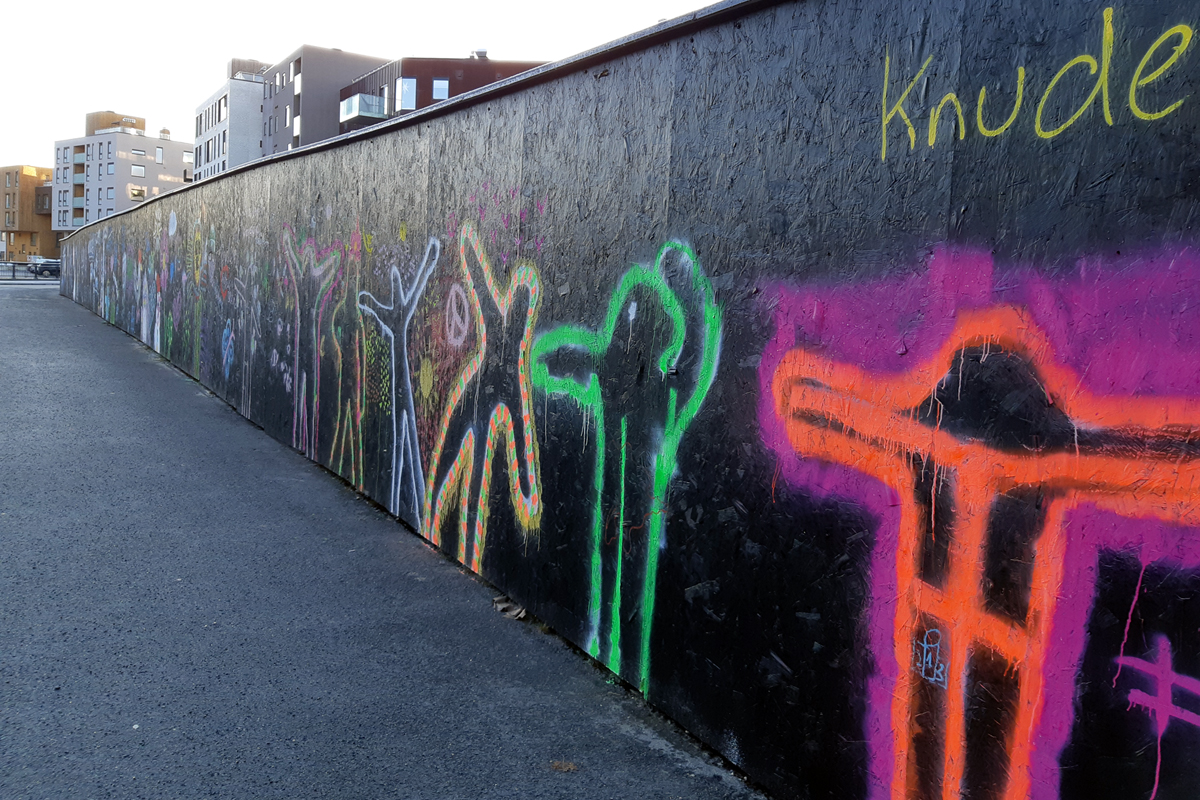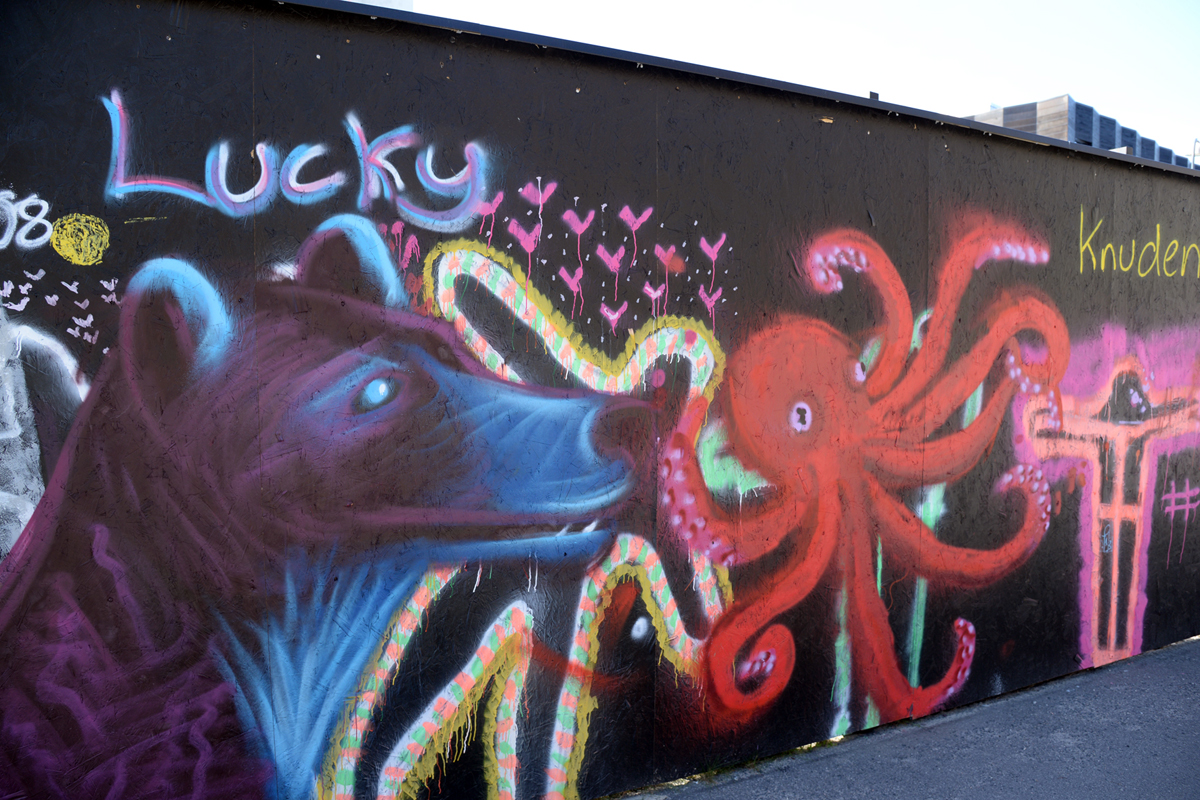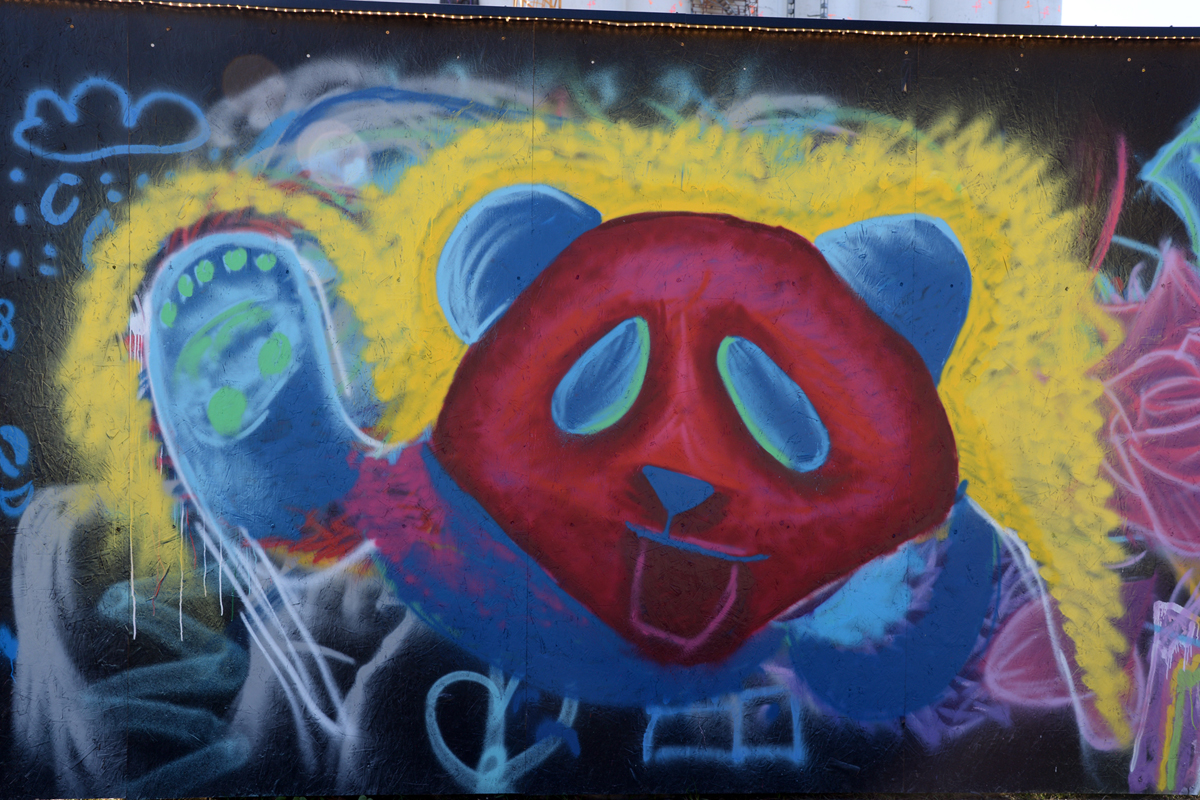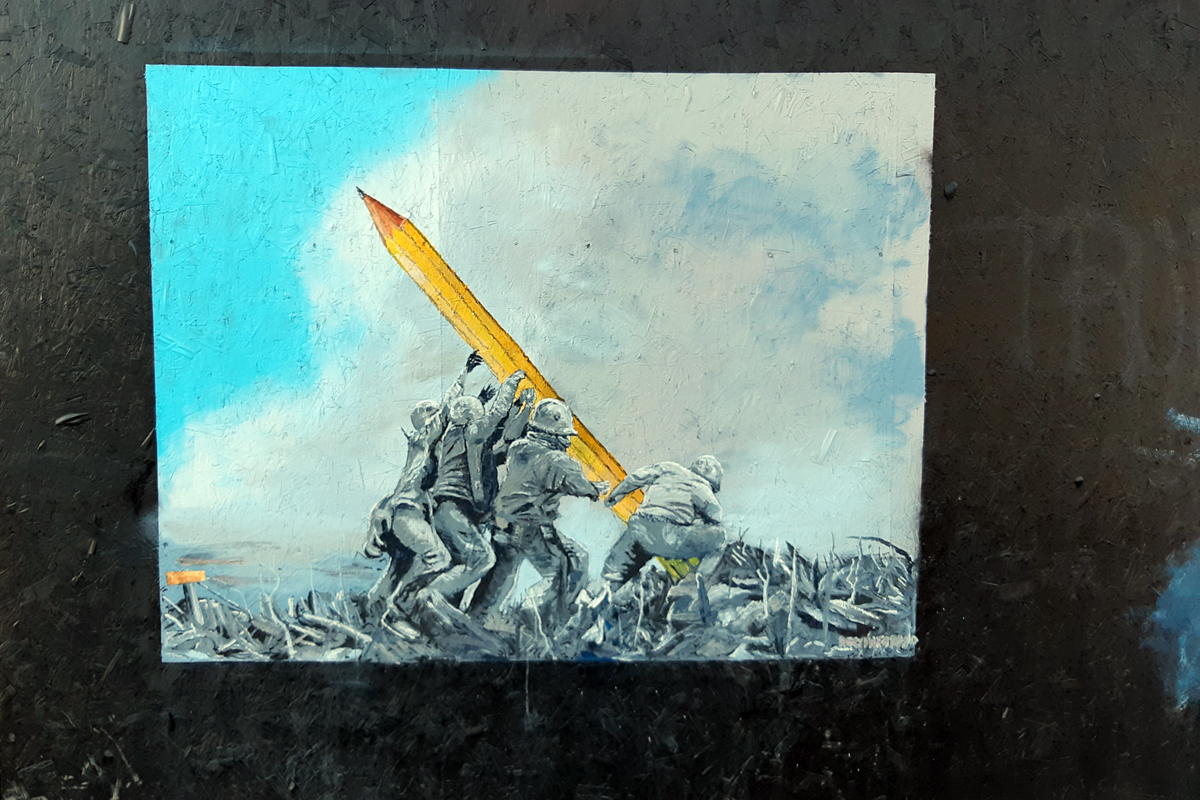 Now that the building has got off to a good start, there is less loud resistance...and in the meantime while we wait to see amazing art inside, we can enjoy the changing art scene outside. Once the silo is finished, the fence and the outdoor art will vanish, so we have to enjoy it as long as it lasts. You like street art? Join our street art contest ->
CCC's Street Art Contest #23 | 100% Liquid Payout as Prize Pool & Winners of #22
Please do follow if you want to keep up with my next street art. Any upvotes or resteems are hugely appreciated!
Latest street art post, check out :
STREET ART #80 - Work done by graffiti artist BURNON (Aalborg, Denmark)
U.J
Kristiansand, Norway
All the photoes are mine, Ulla Jensen (flickr, Instagram and facebook)
[//]:# (!pinmapple 58.145227 lat 7.995646 long STREET ART #81 - Art to delight the people (Kristiansand, Norway) d3scr)
Read about us? // Main page!
Latest content: Travel, Art, Food, Article, Poetry