I've been to St Ives quite a few times in the past but it really is a pain in the arse parking and getting round the narrow streets even this time of year.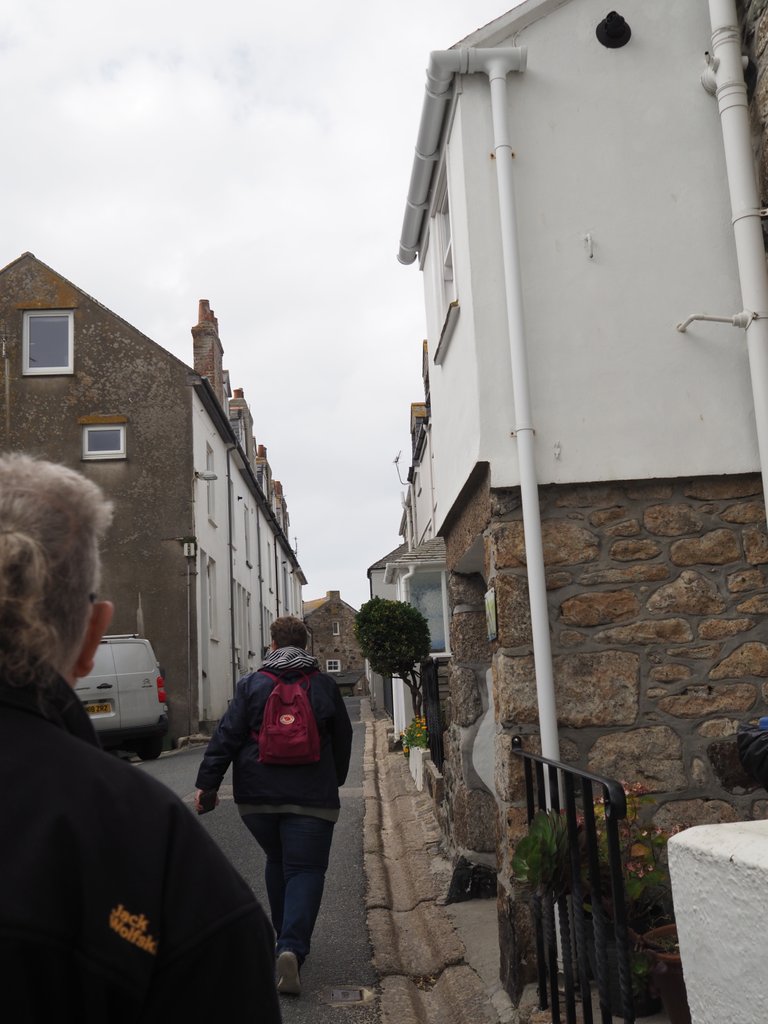 But one of our group suggested getting the train from St Erth in to St Ives and it was a great idea. It's a branch off the main London Penzance line and only has one other station at Carbis Bay as the Lelant Saltings halt has been stopped so it only takes about 15 minutes and the train is less than the cost of a couple of hours parking.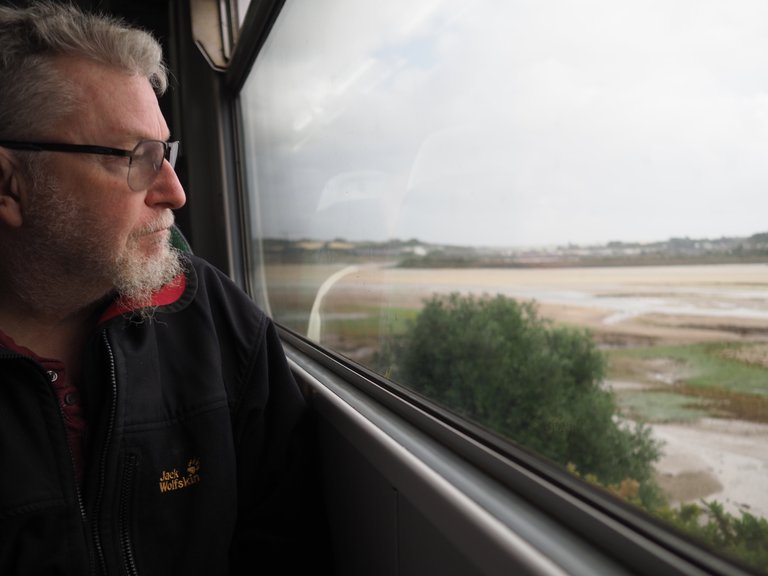 Once in St Ives the walk from the station takes you past the harbour which tidal and on this occasion with the tide out gave me a good chance to look around the James Stevens 10 which is a restored RNLI lifeboat built in 1899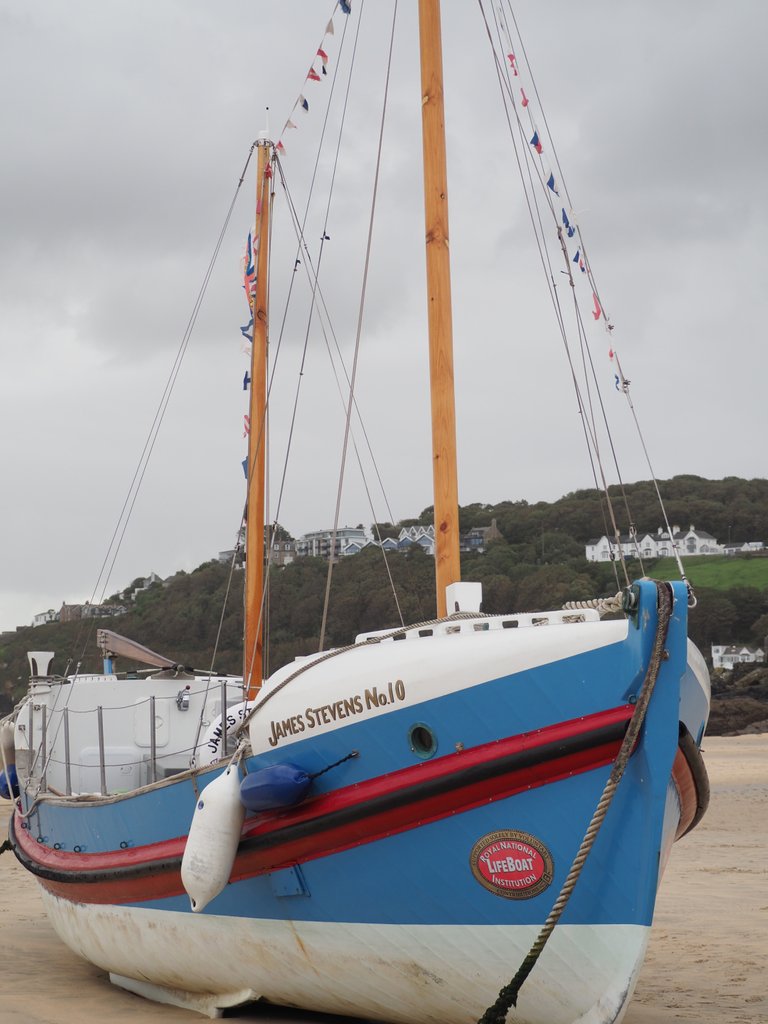 The boat was used as the St Ives lifeboat in the early 1900s so very appropriate thats it's back.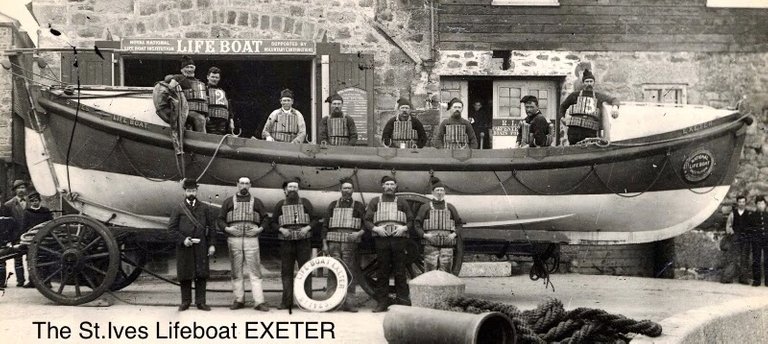 Photo courtesy of the St Ives boat trips website.
It's now used to do sightseeing trips around St Ives.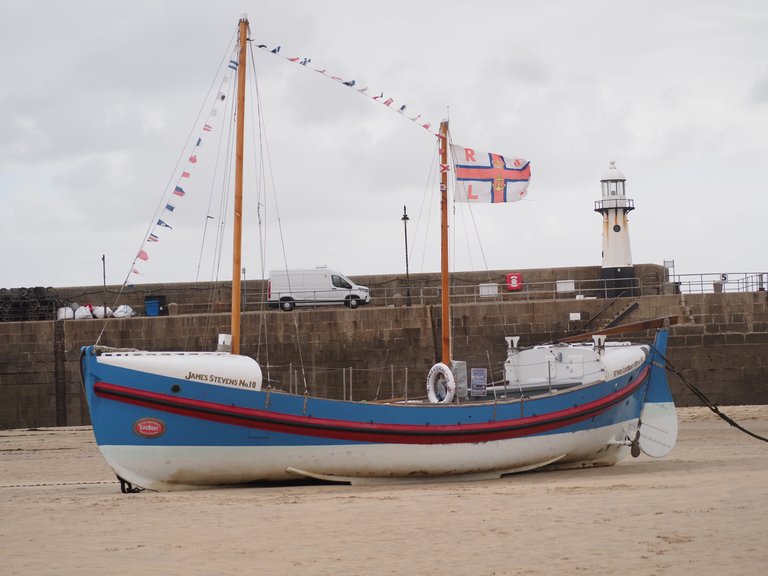 If your a bit of an adrenaline Junkie there are other options for trips than a 120 year old rowing boat.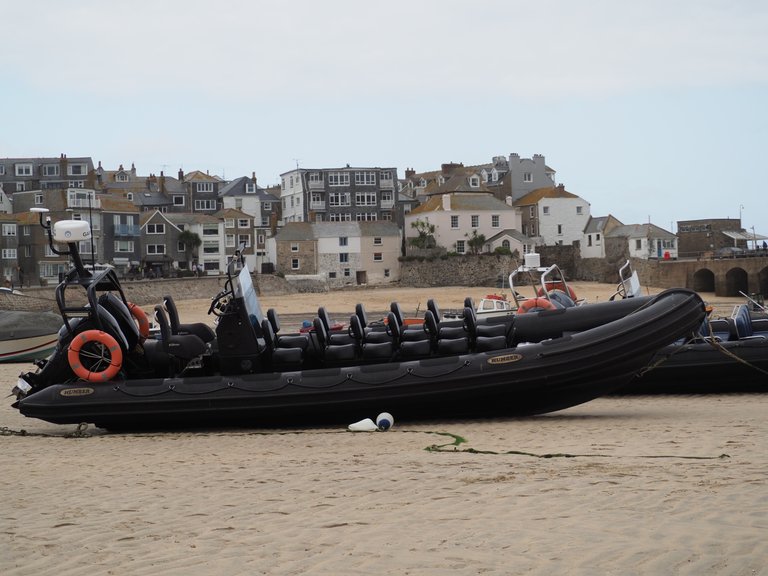 As the tide was out the pub was the preferred option for us, so a trip to the Sloop Inn was the order of the day.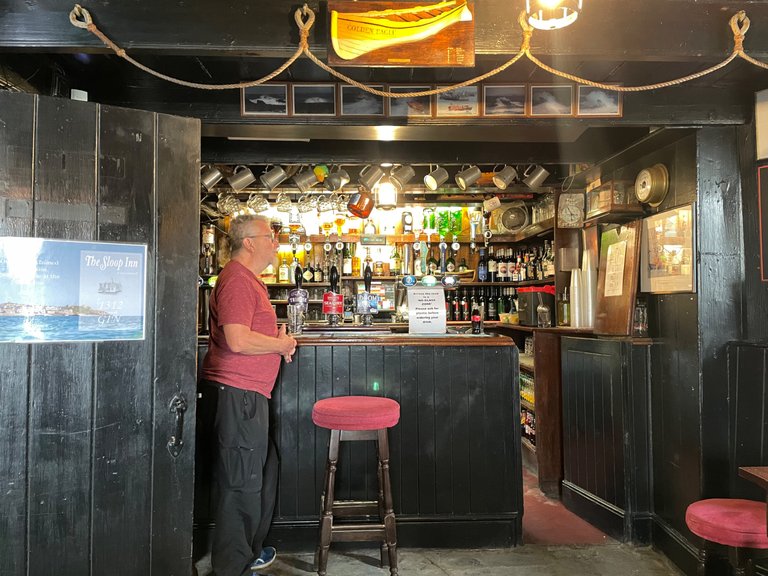 After the pub there was a chance to watch the local surfers perform round the corner from the harbour.

Before a walk around the backstreets of St Ives before catching the train back to St Erth all in all Hivers a very present afternoon out.

.