Godrevy beach is one of the longest beaches on the North Cornwall coast something around 4 miles from Godrevy all the way to Hayle. The at the northern end just off the coast you will find the small island and Godrevy Lighthouse which is absolutely stunning and great for photos.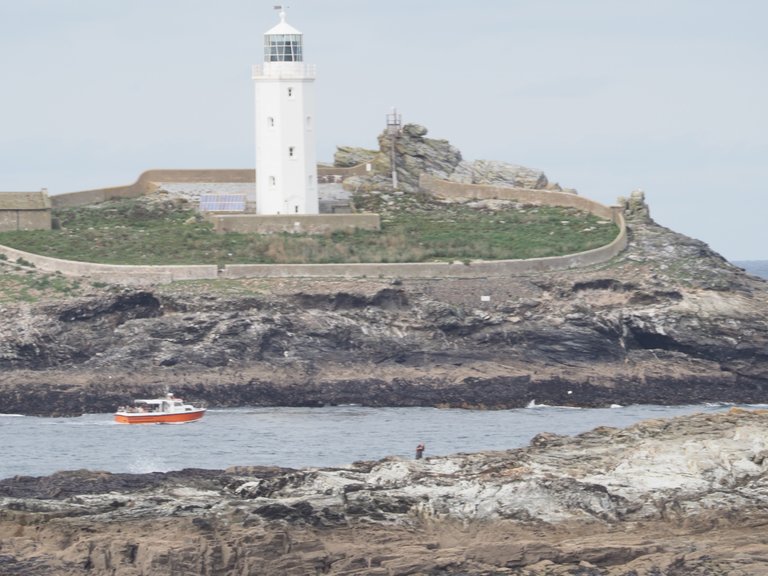 But not really why most people come. Mutton Cove just a short work from the NT carpark is a great place to go seal spotting. There are 7 in this shot.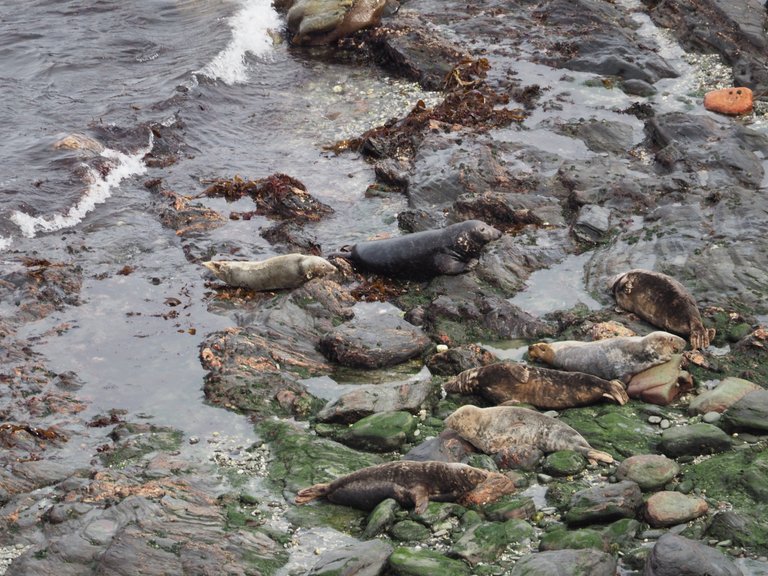 The pups are harder to spot as they really blend in with the rocks that seem to be the same size.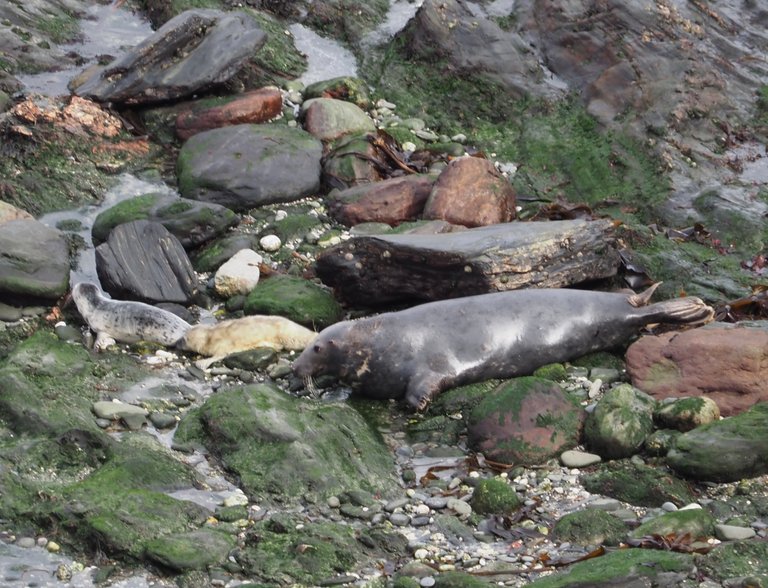 The NT have lots of signs to keep the noise down and your dog under control you are a good way above the beach but the noise can carry.
Once your sick of watching seals you can walk back along the headland past the lighthouse and along to the Gwithian beach.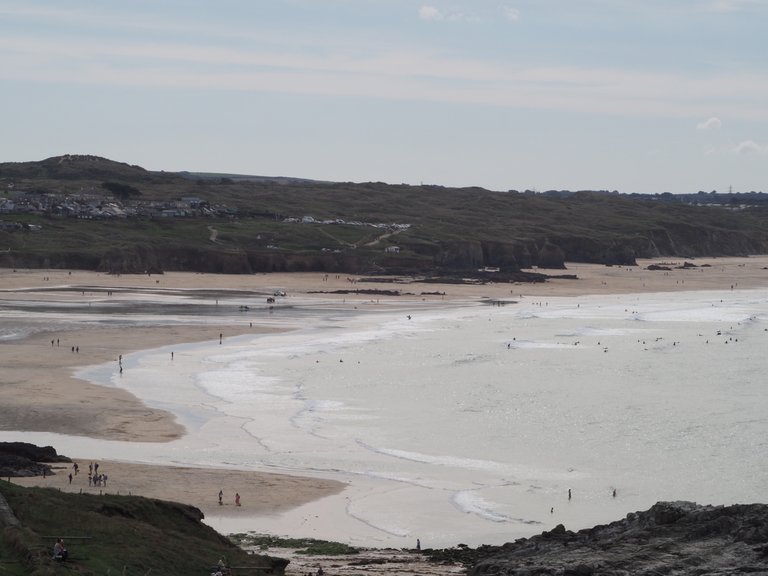 Where it is great to watch the surfers.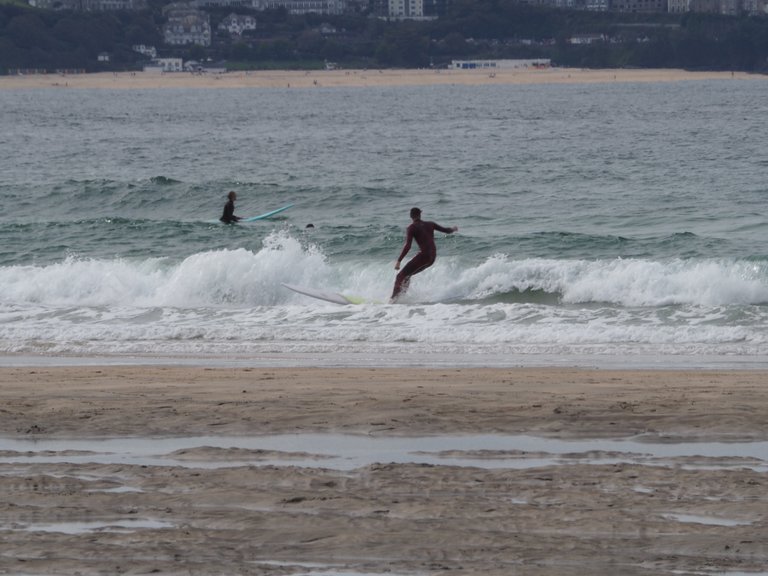 Or just the dogs scampering along the beach.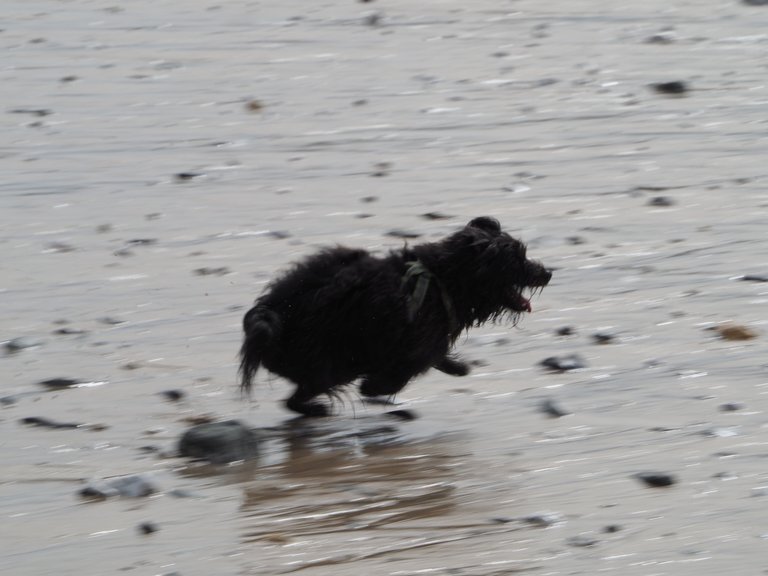 One of the positive things about the beach is the RNLI coverage, they mark the safe zones and have a surf rescue team on hand all through the summer till at least October. Every year loads of people get in to difficulties on the beaches of the South West and it's really not the best way to end your holiday.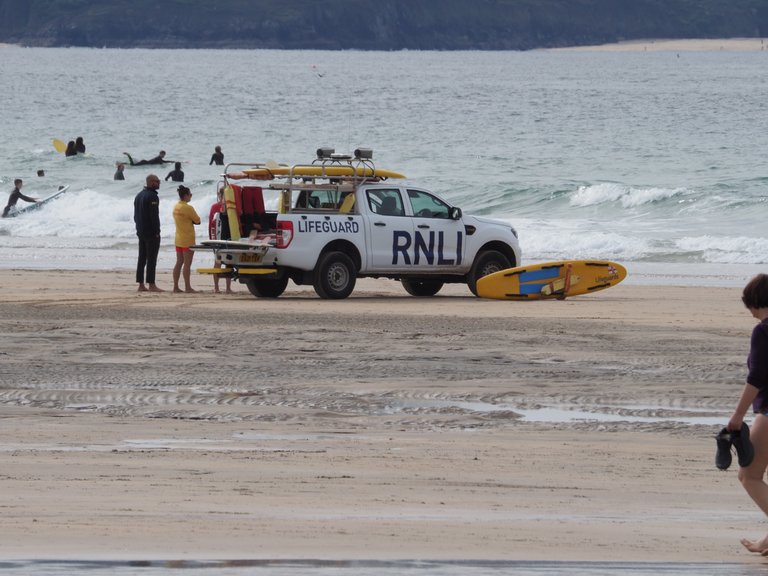 Food wise there are a few options At the Godrevy end there is an NT cafe that is always very busy closer to the Hayle end about a mile along the beach there is the Sunset Surf Cafe that does amazing breakfasts and lunches at a very reasonable price I can definitely recommend the Chilli Nacho's with a beer.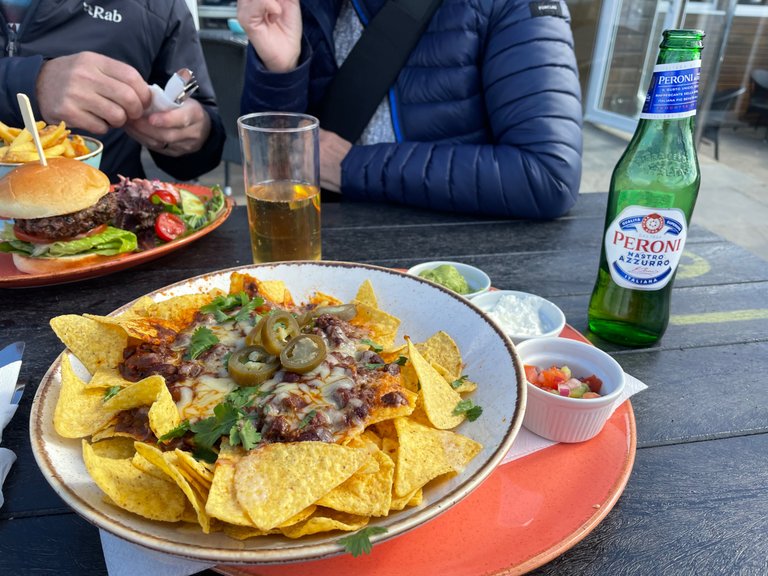 .
So there you go Hivers one way to spend the day in North Cornwall, National Trust Members can park for free at the Godrevy end which will save you the cost of lunch if your there all day.