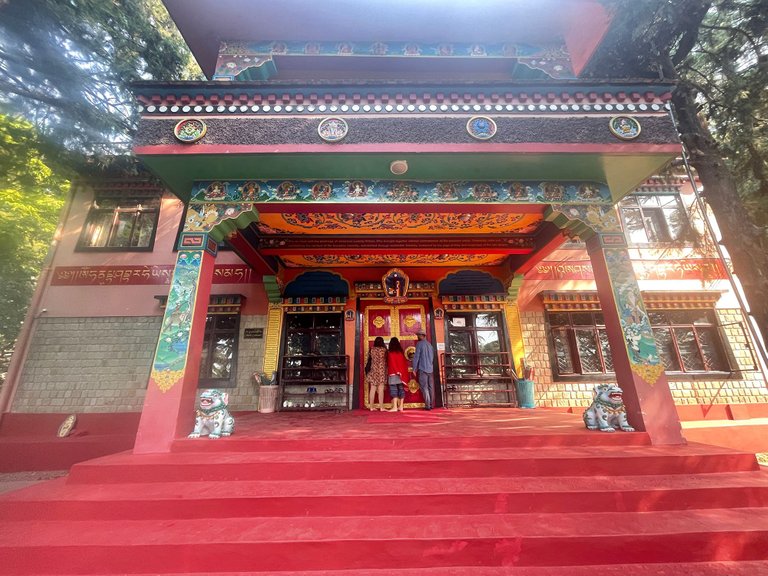 I've just reached the next destination on my whirlwind and very spontaneous trek to the North of India. This journey has been 20 years in the waiting, despite living for 15 years in the South of India i have never seen the Himalayas or been to the north. Now finally I am on my way up the mountains step by step, and my second stop is in the very holy city of Dharamshala. I have just arrived and am immediately struck by the unique and completely different atmosphere to that which i have seen in the South of India. I had no idea what to expect from Dharamshala, and already i can see that this is a place like no other. I had no idea that Tibetan monks lived here in such numbers, though it makes perfect sense since it is the home of the Dalai Lama. The people seem so friendly and at peace here, with monks roaming the narrow streets meshed with many tourists from India as well as internationally.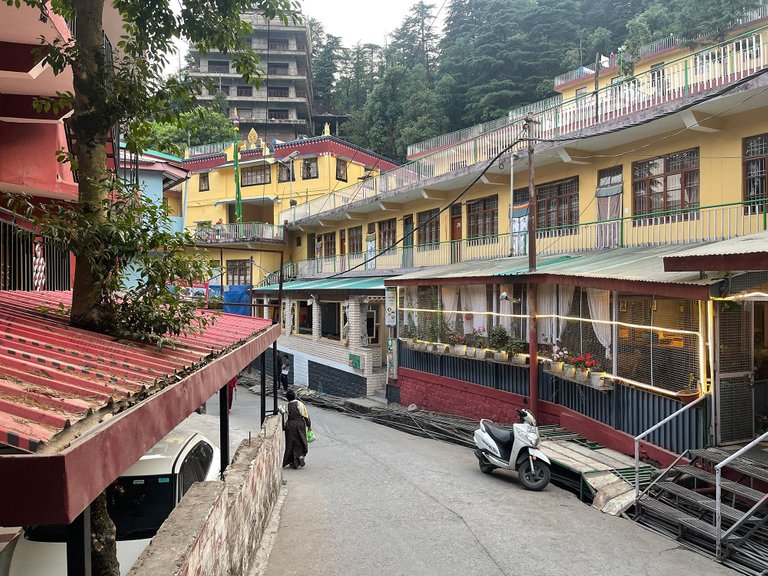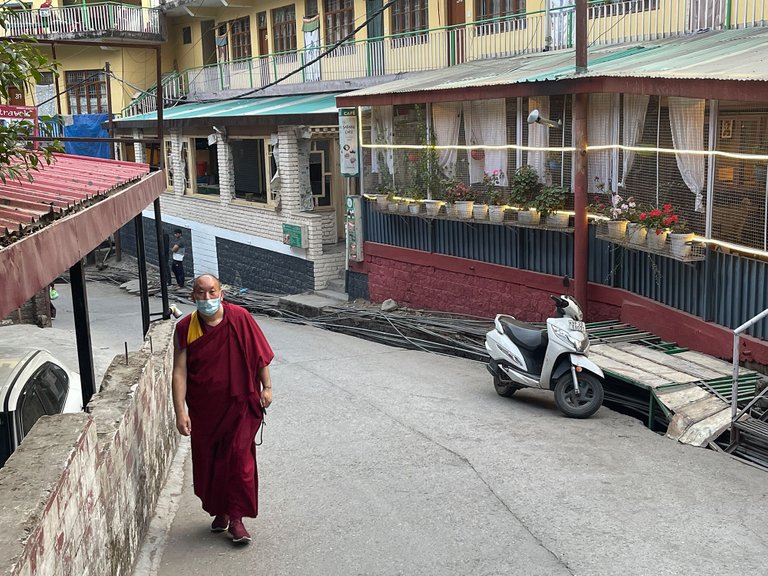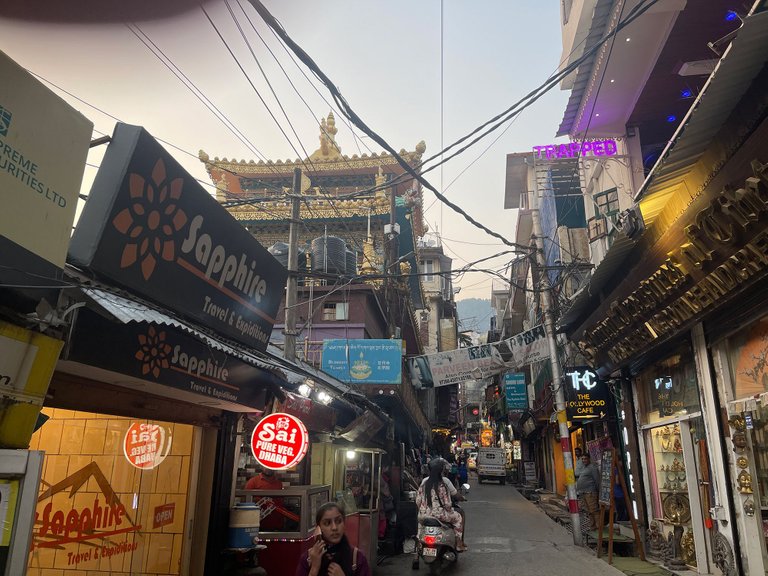 This is a spiritual place, and many people come here to soak up the fresh air as well as the partake in yoga and meditation. This morning i visited the Tushita meditation centre to sign up for a three days course called Finding the truth led by the Venerable Lhundup Jamyang, a lady Monk who will be leading this course. As i entered the monastery i felt a wave of relaxation as i enjoyed the nature and forests that surround it, the deep chanting of monks could be heard, and i arrived just at the same time as a drop in meditation class was beginning. I decided to join the class as i could not register until it was finished, and so i entered a very special temple, about as authentic as it gets. IT was a beautiful room with a huge Buddha statue at the front, Tibetan decorations and paintings on all the walls and pillars, and a huge library of large red books filled the back wall rising 50 up to a height of around 40 feet. I sat waiting for a few minutes, wondering what kind of knowledge these books contained.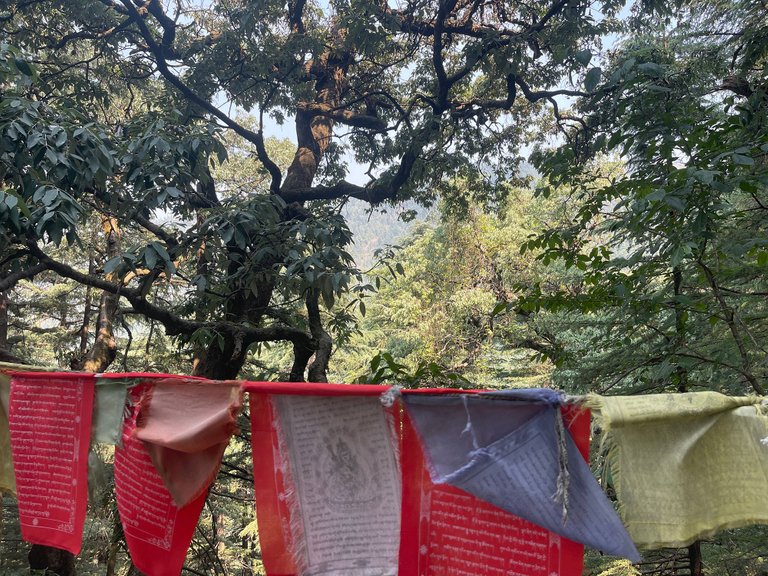 There were around 50 people attending, most of them were international people from all walks of life. The class was led by a young western lady, I think she was Israeli, and she guided us for the best part of an hour into two meditations. It was a special experience meditating in such a beautiful and appropriate surrounding, and the time went by very quickly. The guidance was very good, and we listened as we meditated to a story that related our thoughts and breath to that of a river flowing. We were promoted to ask ourselves to become aware of the flow, and how it continues from one thought to the next, flowing never endingly. This was just a taste of things to come, and made me quite excited for the real course that was to come.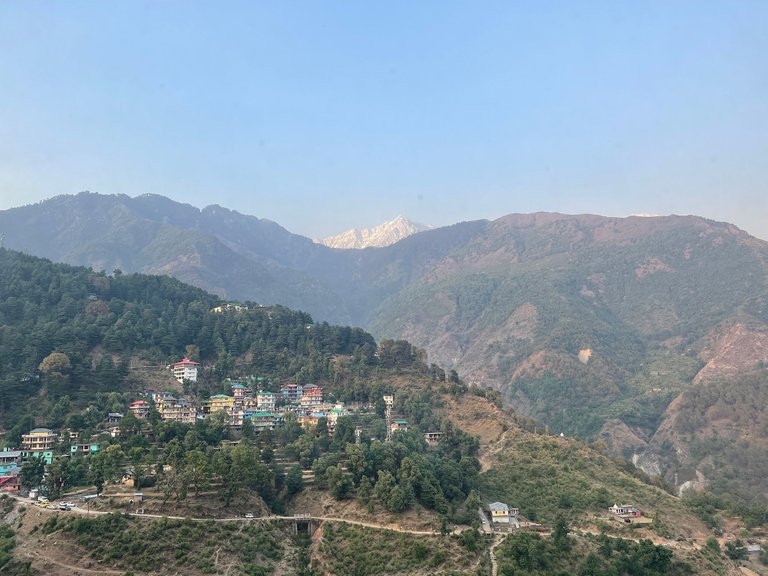 As soon as it ended i almost ran to the main office to sign up for this course, and noticed a long list of other people from many countries had also signed up. They are quite strict about certain things, and the entire course will be held in absolute silence! That is quite nice for me, but also means i probably wont get to meet or know the other who will attend. I am hoping to make a few friends whilst i am here as i have been flying solo for quite some time and this looks like the perfect place to meet some like minded people. Perhaps after the course is finished each day I will have the chance to speak and connect with a few friendly souls.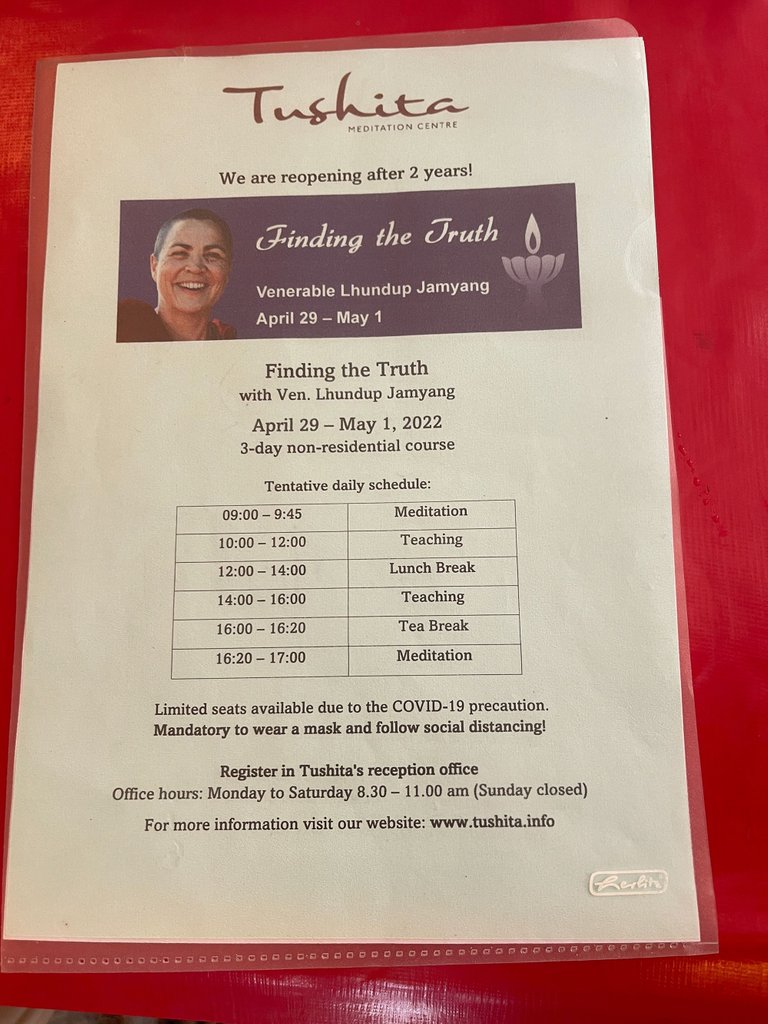 It is such a joy to be in a climate like this too. The hot summer heat from the plains is gone, and finally after many months i am breathing fresh natural cool air, yay! I'm staying in a nice hotel with a balcony overlooking the mountains, and in the distance i can see a snow capped mountain sticking out just out of the top behind the vista before me. It feels like it is beckoning me, and i really look forward to finally going up and up further to the higher peaks of the Himalayas.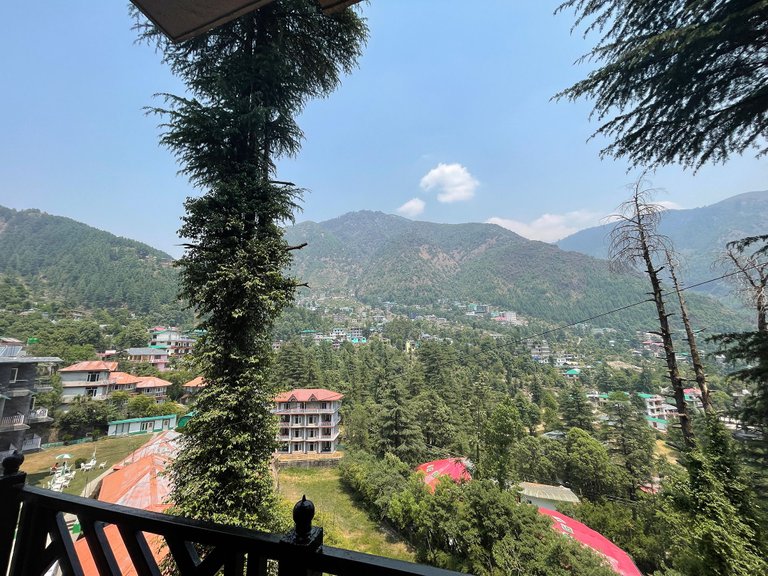 That is all to come, and for now I am just letting everything percolate down and preparing for this course which i imagine will help me to go deeper with my meditations. Since a long time now i am meditating every morning for around half an hour. I have really noticed how that time has changed in the way is passes. When i started it felt like a long time, and sometimes even 5 minutes felt like 20 minutes. Step by step i have gotten used to it and now half an hour passes about as fast as a youtube video, if you know what i mean! I feel like i am now ready for more, and also need some guidance to show me the way so that i can make the most of this precious time every morning. Letting go, and focussing the mind are two things that are so important and necessary in order for us to move on and enjoy life. I feel like i have a lot to learn now, and a lot to let go of. Life has changed so completely for me and so many times that right now i have no idea what i am really doing, and am just in the moment experiencing the now along with all the baggage and experiences that came before me. I look forward to letting go of much of this baggage to that i can come ever more to this moment, the now.
I'm not sure if the Dalai Lama is here right now, or if he is still giving a public audience, but once the course is over I will try to find out and if possible visit his monastery and if im lucky i may get to see him speak. I do like the Dalai Lama as he speak truth and seems to have a great joy and sense of humour. I think in these crazy times having a sense of humour is the best way to stay sane.
SO thanks for being here, and sharing this blog with me. If you have ever thought about meditating but haven't yet tried it then I highly recommend you reach out to your local area and see what is going on. These days meditation is growing in popularity, just like yoga did over the last decade. I believe soon meditation will go mainstream, and i really hope that happens as fast as possible. My experience with meditation is that very simply we all need it, and i don't know how we can expect to stay sane and happy without it. These are surely crazy times, and the more we look outside of us for happiness and completion the harder it gets to find it. TO just be able to close our eyes and find it is a great gift and i hope we all learn find that peace in our hearts so that we can hold it and then share it with others.
So more soon as i explore and experience whatever i find in this beautiful soulful city of Dharamshala!
---